Portrait Photo session
Piazza Campidoglio
It was an early morning at the Roman Forum. A little cold but the sun was just beautiful. Rising slowly behind the majestic landscape of ancient ruins which surrounds Piazza del Campidoglio. We started the portrait photo session looking above the ruins. With a spectacular panoramic view of the cityscape. With some early morning tourist risers peaking in to view the engagement like session with curiosity.
Once we reached a good number of snapshots we moved into the main square but the sun was not yet ready for the right photos. So we kept walking, taking time out to photograph the Imperial Forum from the other side. Capturing some nice portraits on the way there on the wide and tall staircase that are around the corner.
Walking all the way up the stairs and standing in the glass doorway trying to get a good reflection of the ancient remains in the picture frame. Then after shooting some more images with statues and column in the backdrop, we headed to our second location.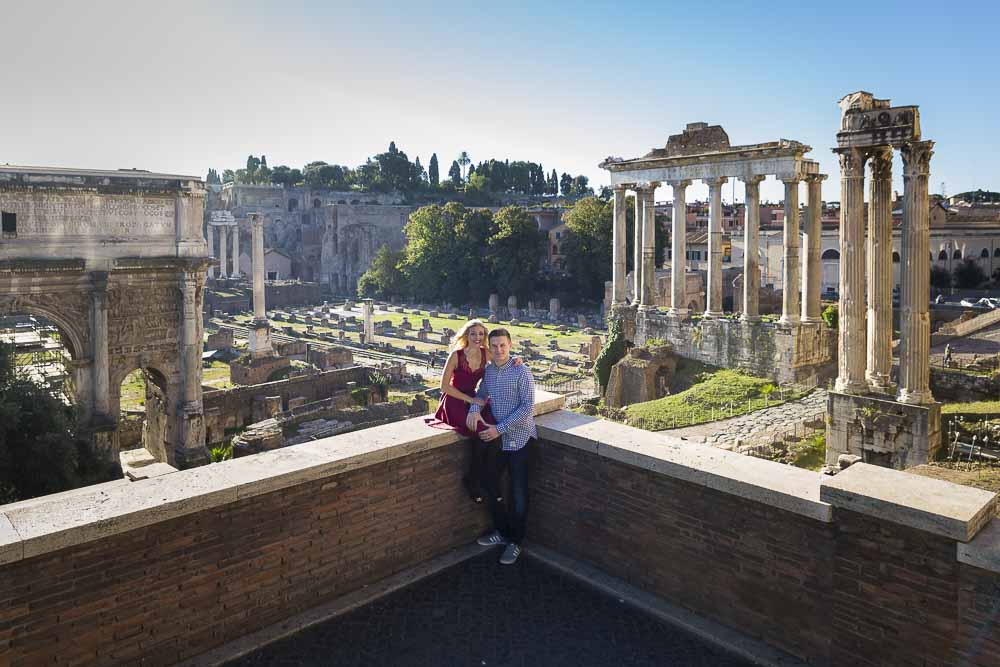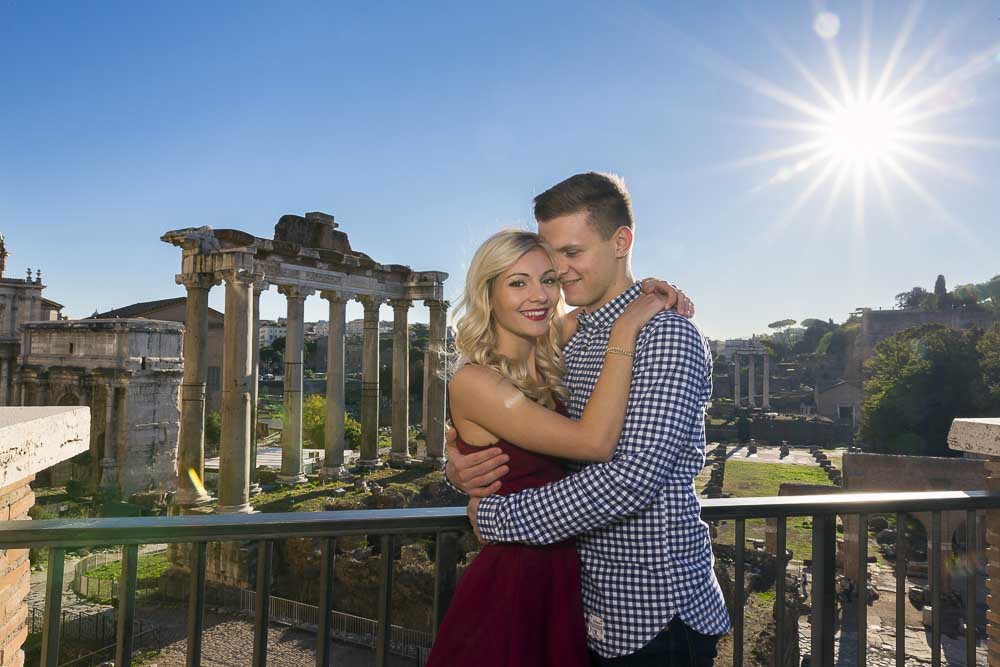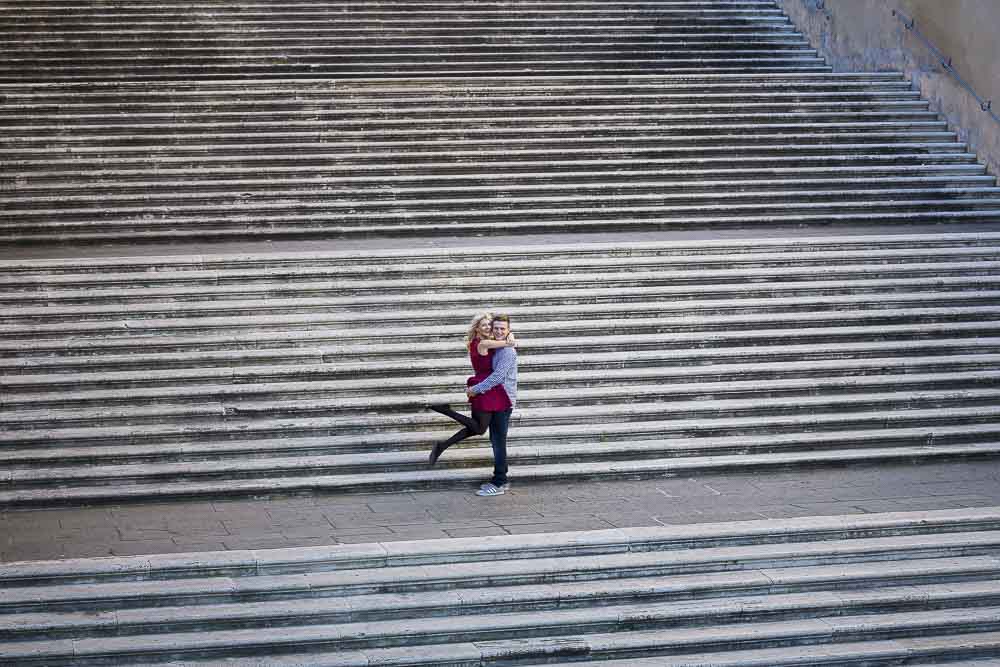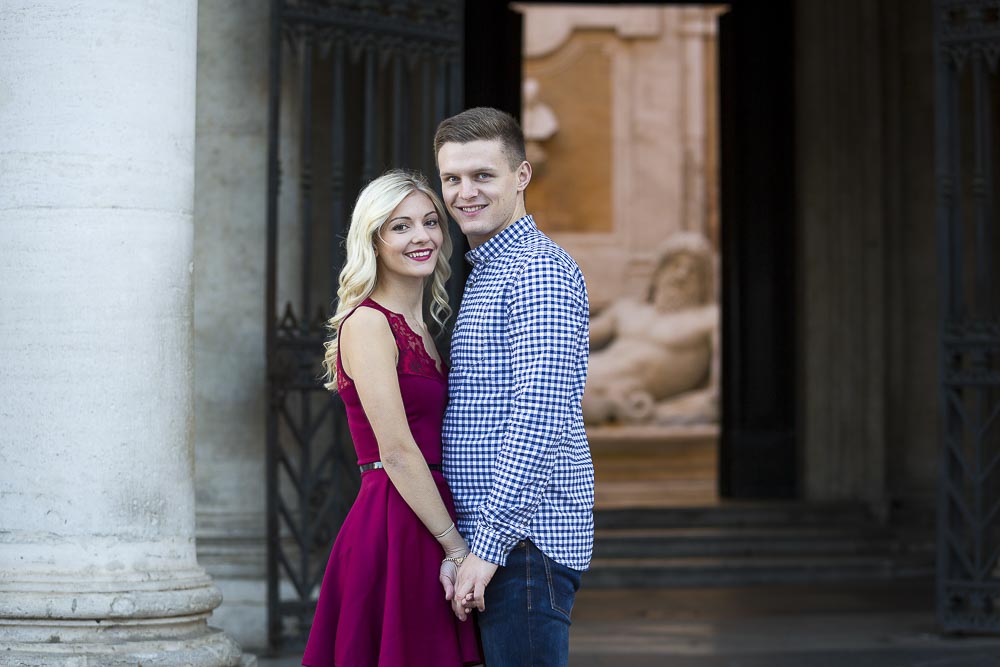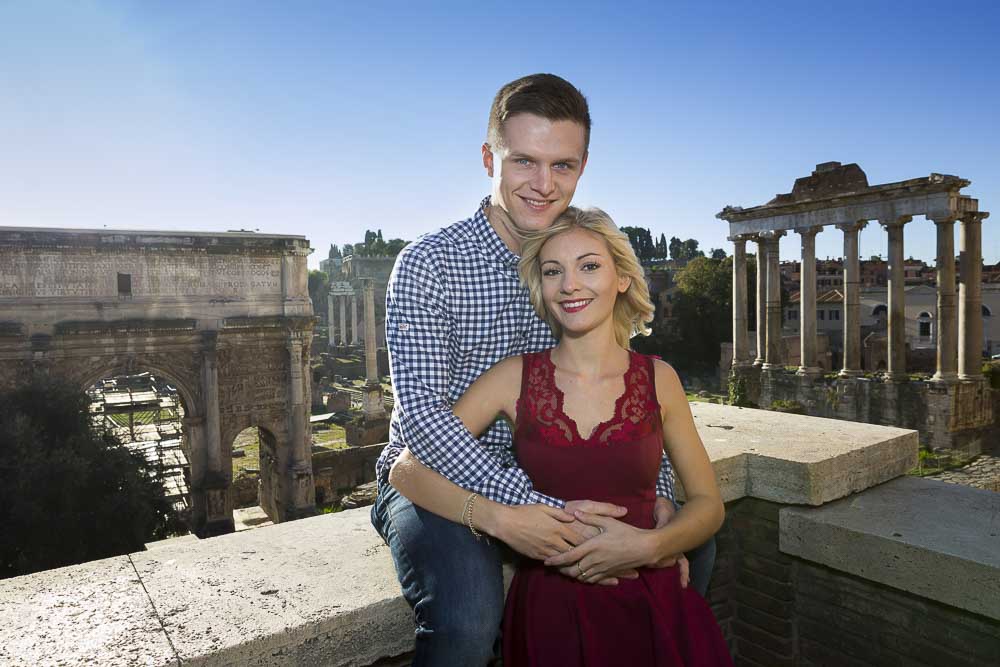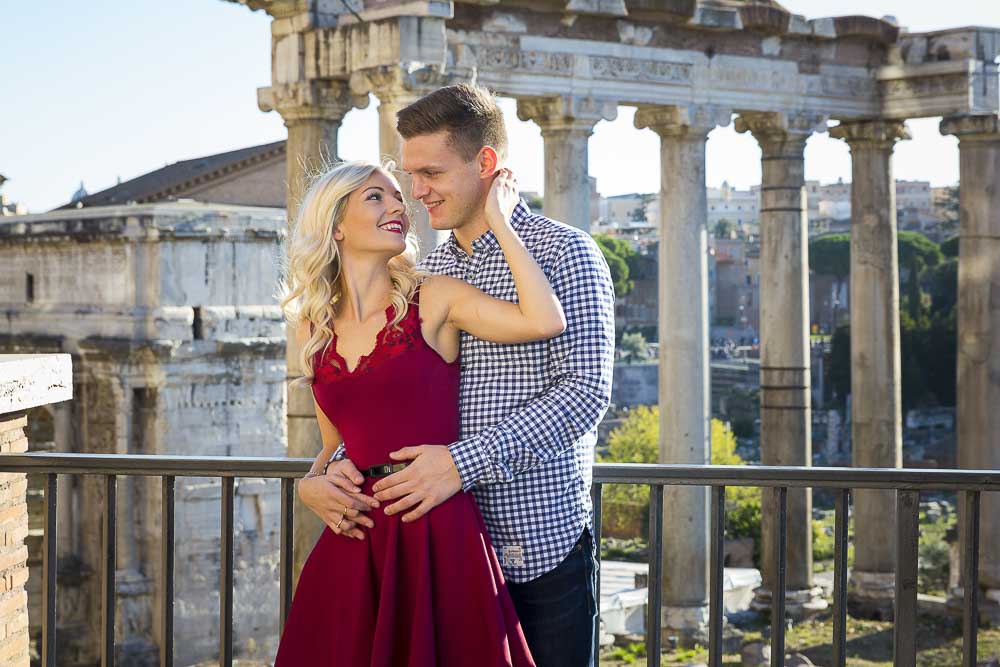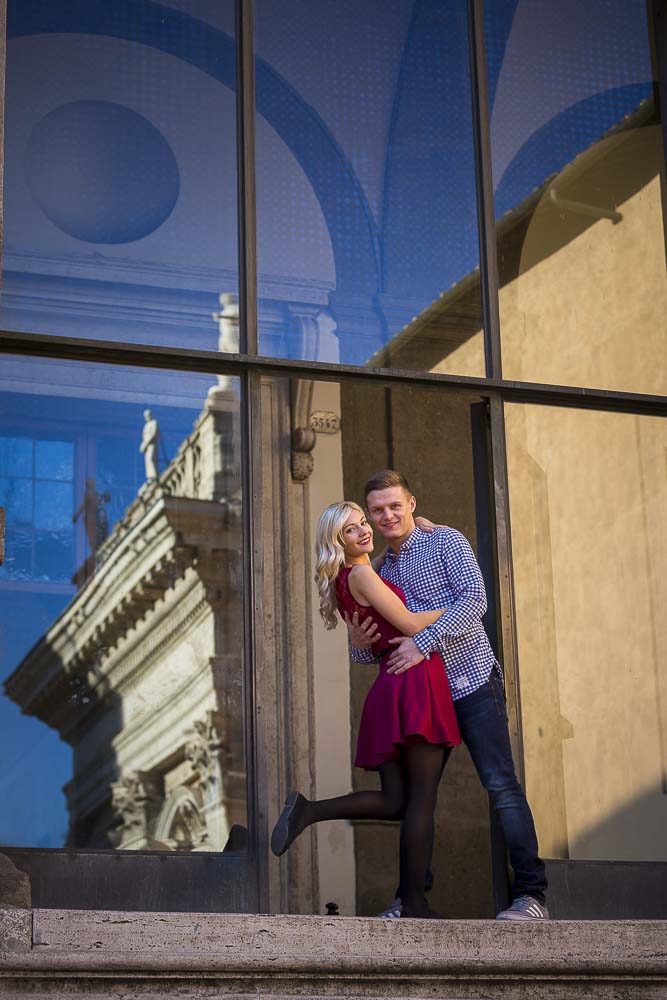 The Roman Colosseum
After a brief walk in Via dei Fori Imperiali which leads straight into the Coliseum. We took a small detour to find a more secluded spot where we could try different lifestyle pictures. For example the jumping up in the air image which came out pretty well! Then we continued the session trying out other fun pictures ideas from different sides.
After walking down towards the B-side of the Colosseum we got these really nice snapshots taken while shooting against the sun. We were lucky to find the right combination of light coming from the flash vs the sun back light. A really nice effect. Some may even be included in my Portfolio Gallery which is a collection of best pictures. Then we concluded the photoshoot with some final lifestyle imagery of sitting down and relaxing on the grass enjoying a visit in Rome!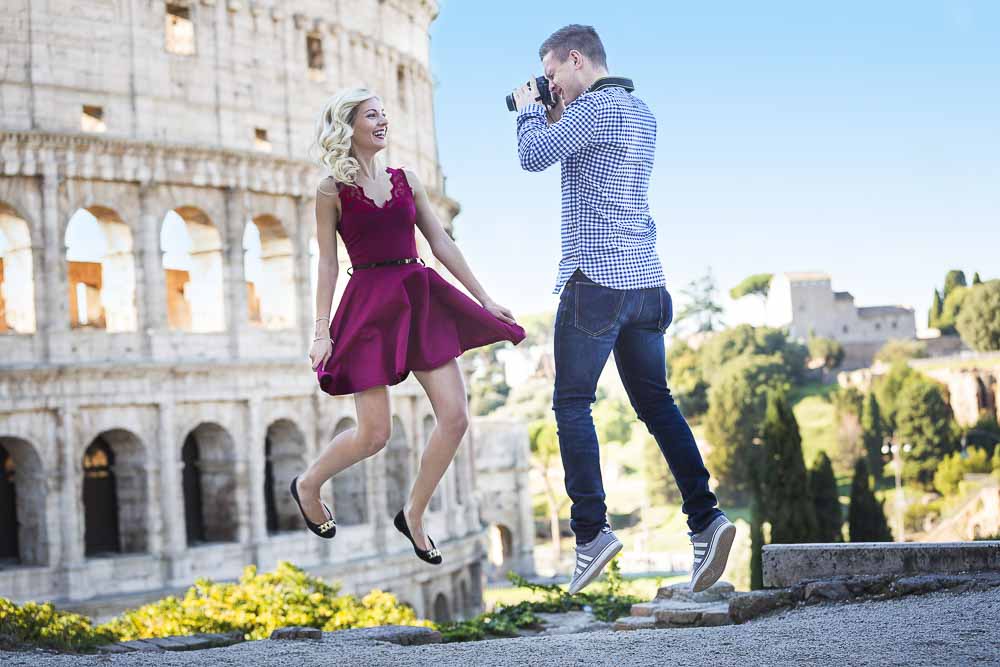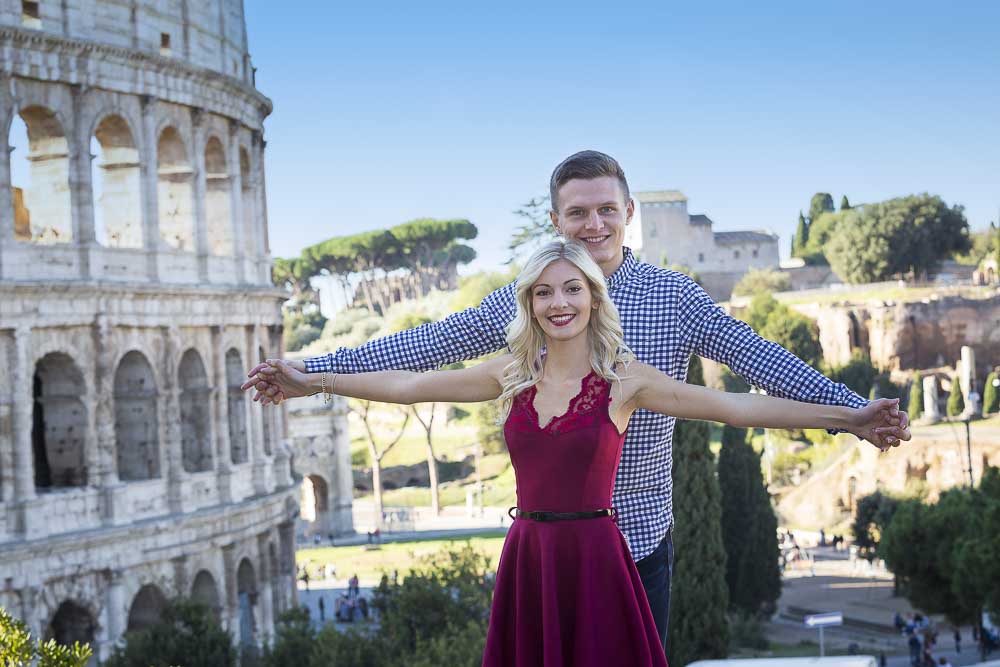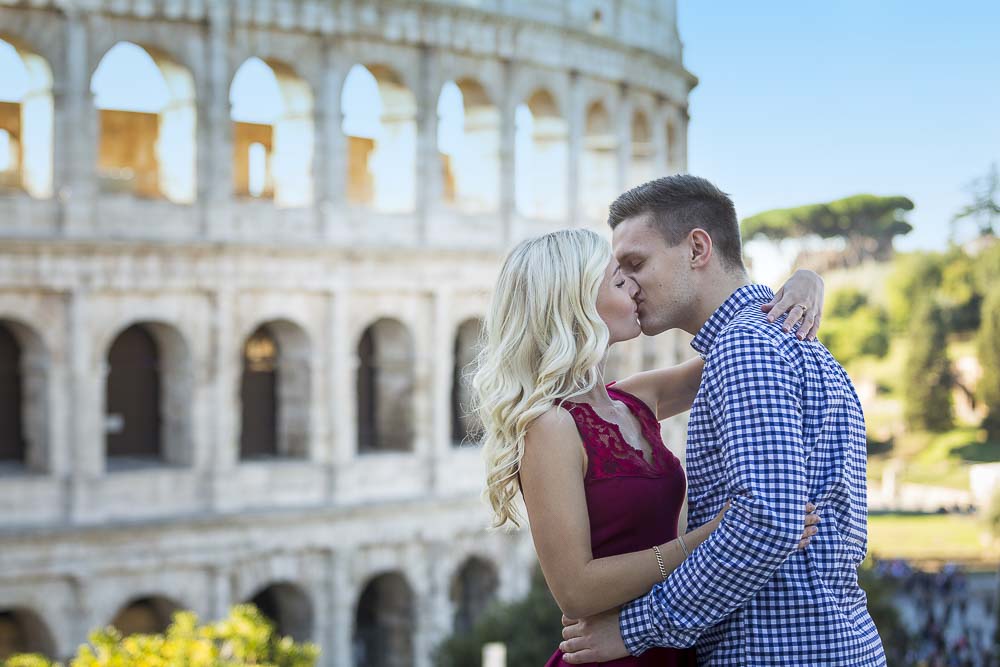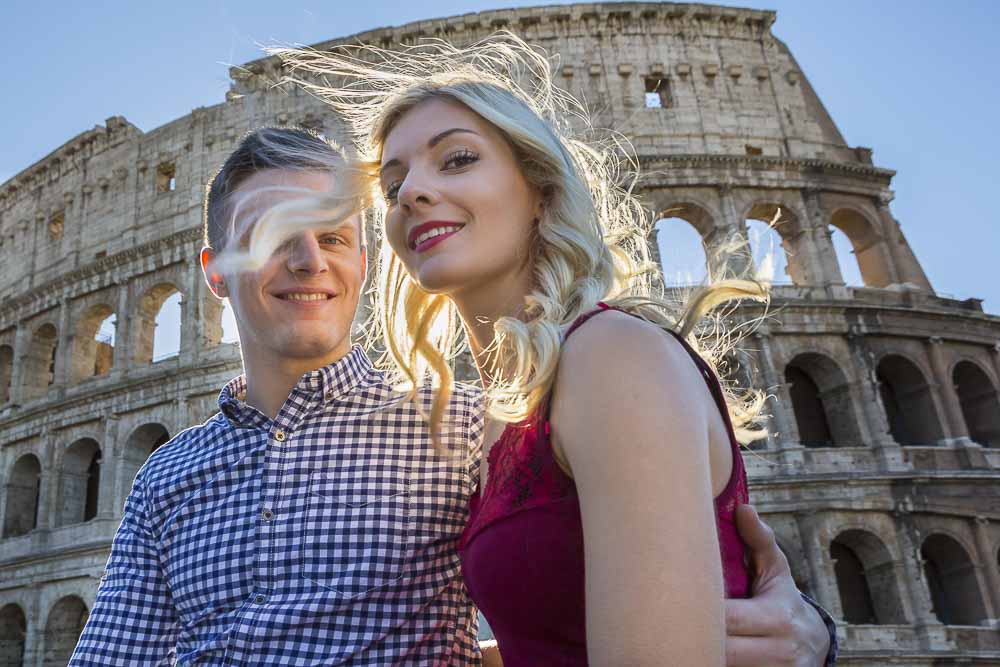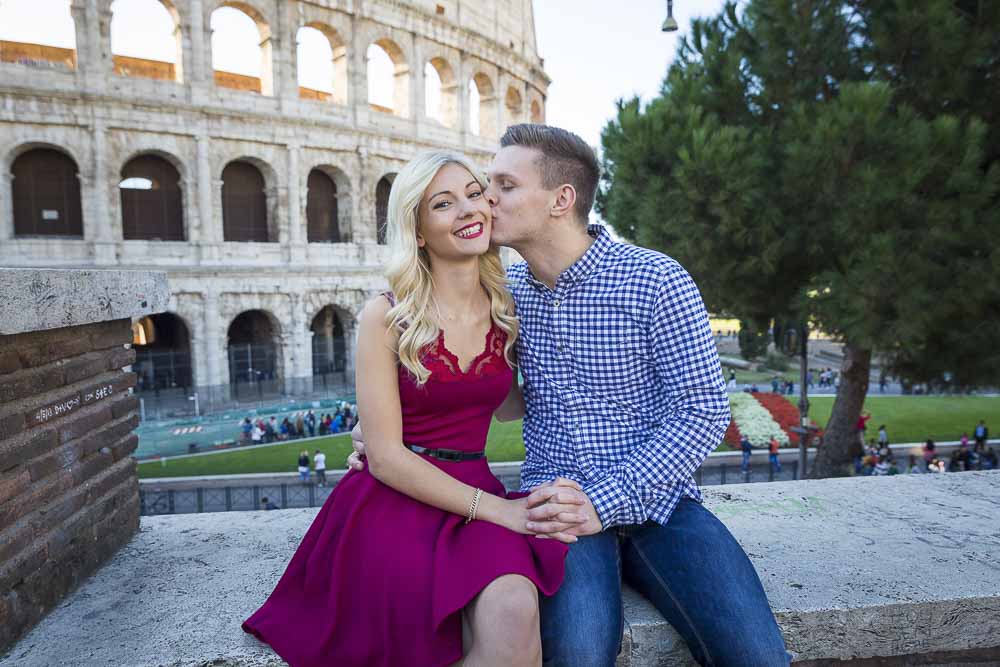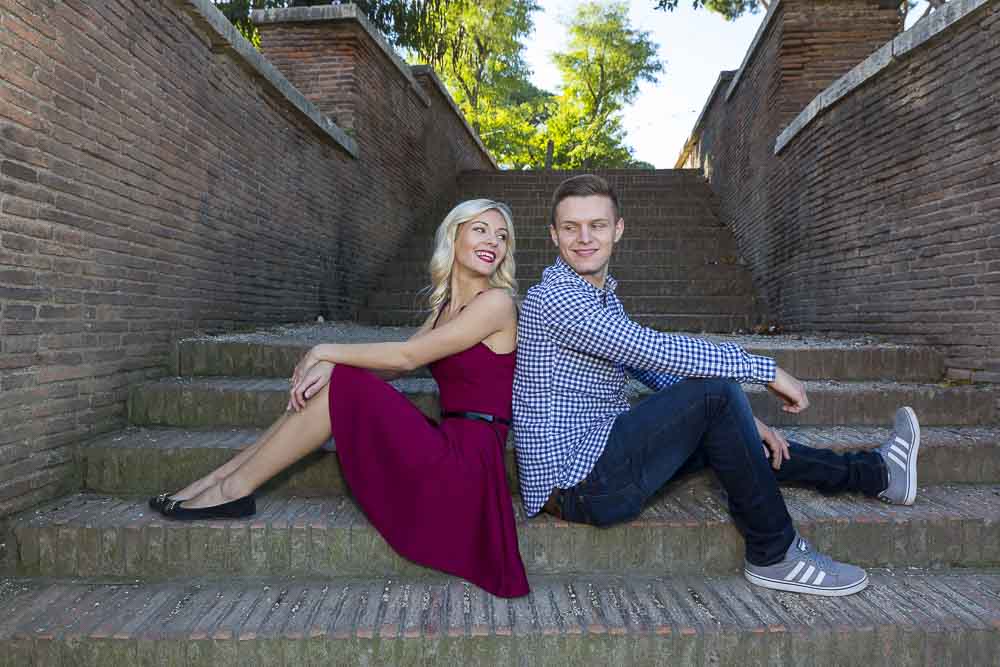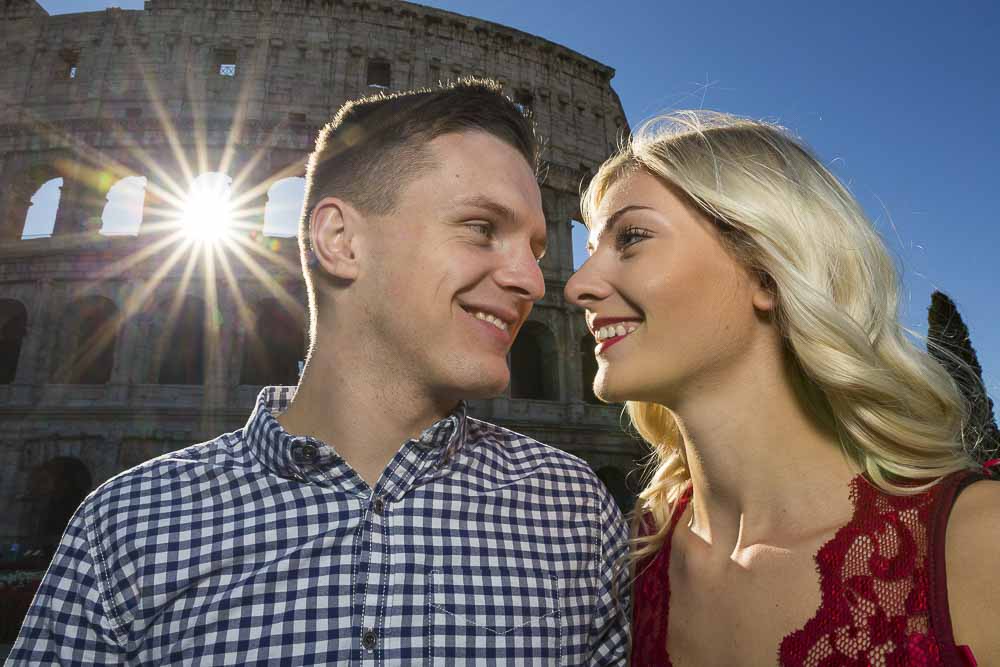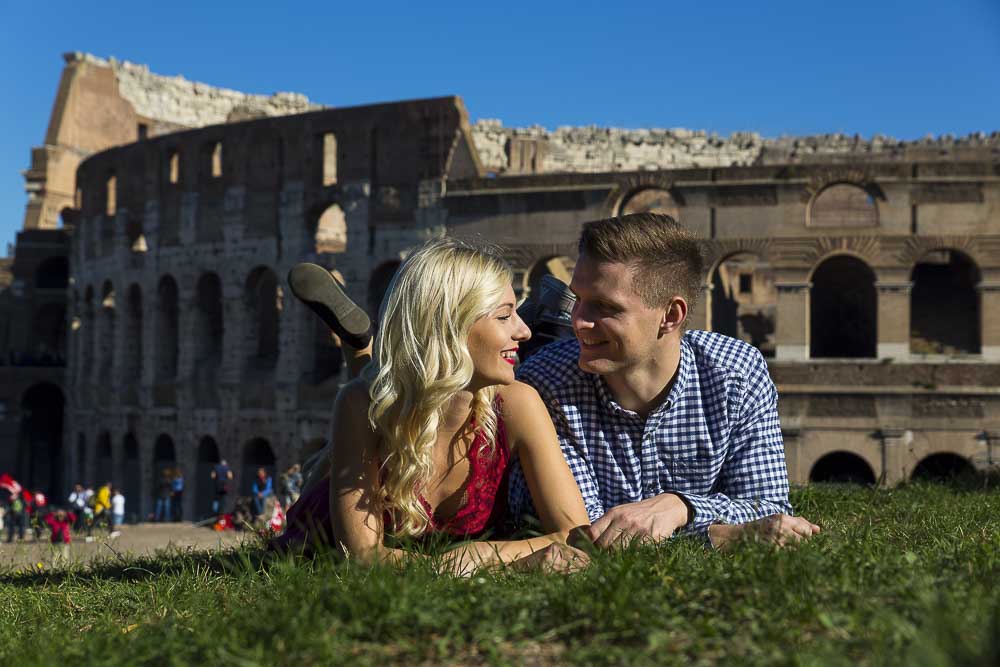 Our latest photo shoots taken from the blog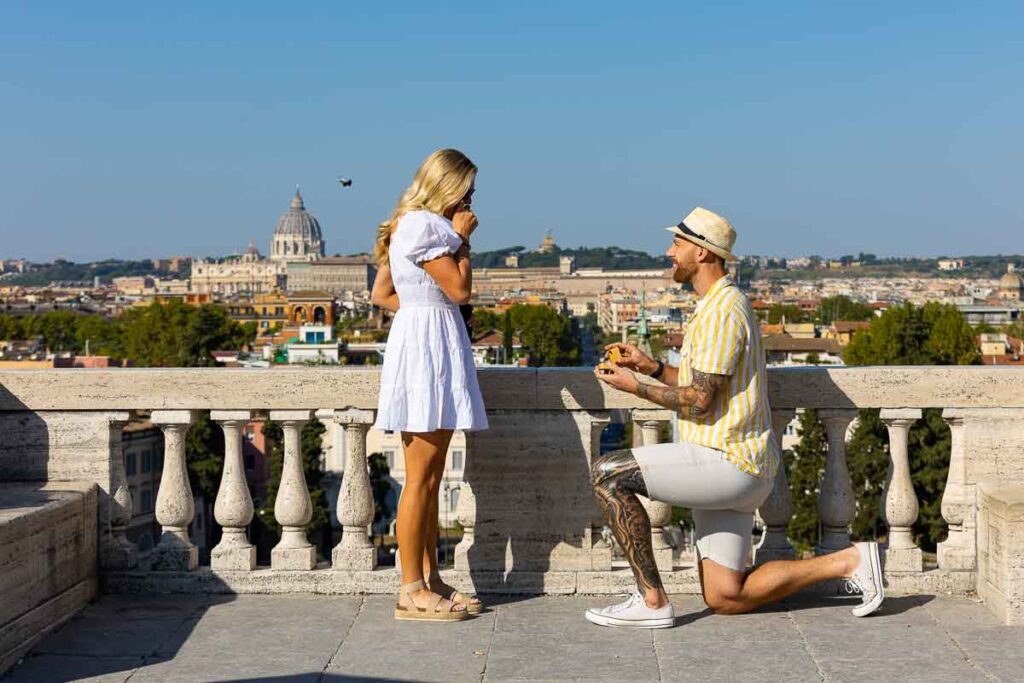 Pincio Terrace Wedding Proposal candidly photographed and video recorded from a distance. Then on an engagement photoshoot in the Villa Borghese park!
Read More
Summary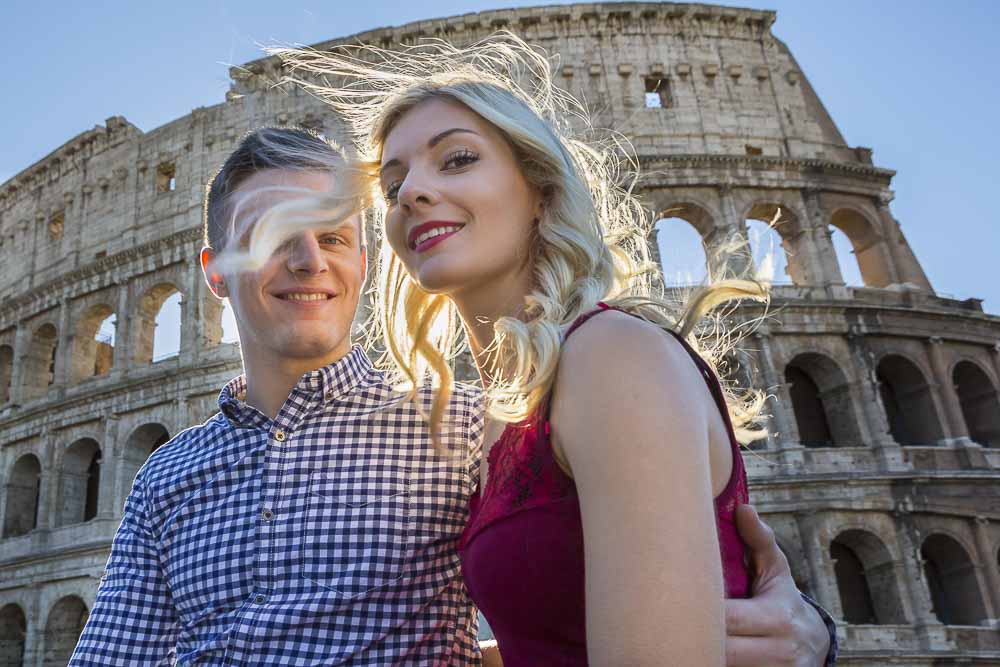 Article Name
Lifestyle portrait photography
Description
A bright and colorful Lifestyle photography session in Rome Italy. Celebrating a birthday visit with a unique photo session around the city.
Author