Rome PhotoShoot
Couple Engagement Anniversary Honeymoon Vacation
We are a creative photo studio with passion for lifestyle and couple photography. Skilled in producing beautiful vacation photo shoot sessions to remember your Rome visit in stunning lifestyle images.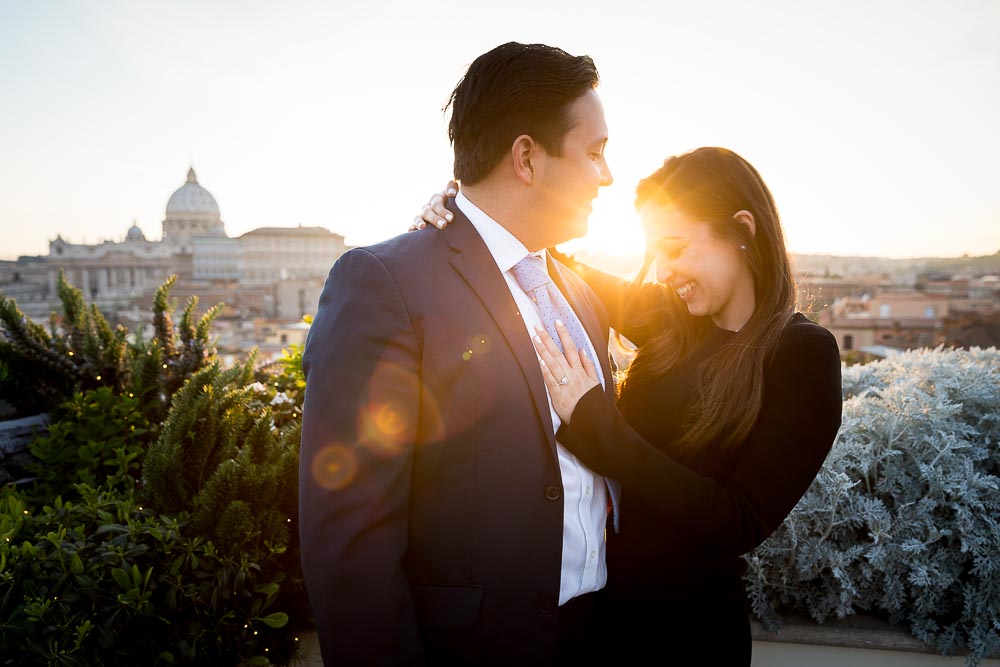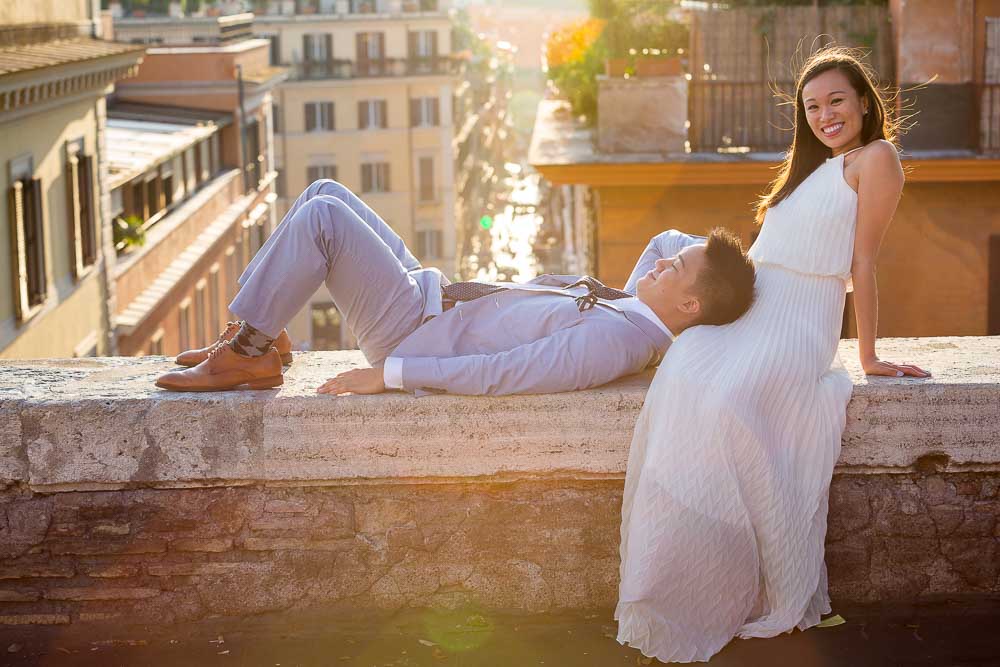 How does it work?
Rome is a very beautiful and unique place to take couple photos. Especially in certain locations and at a precise time. We streamlined the process of setting up a Rome photo shoot.  Simplifying the pricing and quotation process. Presenting to you a very simple and easy method of booking. Where you will be able to custom design your Rome photoshoot as you see best. Starting from a 1 hr photo session in an iconic locations of Rome of your choice. Such as the Roman Colosseum or the Trevi fountain. Adding from there additional time or additional services like car service. To easily reach even the most far away locations. Or to conveniently keep things in the car that you don't want to show. Hair and make up service. As well as wide range of post processing options!
"Andrea is personable, punctual, and incredibly talented. Amazing experience! We are very pleased with the photographs taken by Andrea.

Ross
What can you expect from the photoshoot?
Feeling at ease with the city and the language. Visit the city together with your partner almost as if the photographer was not even there! Build at the same time a romantic love story composed of authentic images in spectacular locations that only a local expert photographer can indicate. Unique and creative compositions that recall the city of Rome in all its beautiful splendor. Favoring fun and joyful images. As you walk around and enjoy the day. In a candid and spontaneous way. With unique angles and creative style. Adapting the approach according to your personal preference. Creating authentic and non conventional picture memories for your Rome photoshoot let that be a honeymoon, anniversary or engagement session or following a surprise proposal session. Your professional photographer in Rome.
What time should we shoot?
The best photo shooting time frame depends on sunrise, sunset which both vary according to season as well as daylight saving time. The table below indicates the best time to achieve the best light for lifestyle photography. With the last indicated hour being the 'golden hour'. Bright yellow low light which anticipates sunset and is used to achieve suggestive photographic effects.
March
8:00 to 6:00 pm up until March 28th 
September
10:30 to 6:30 pm
October
10:00 to 6:00 pm up until October 26th then 10:30 to 4:30 pm due to daylight saving time
Shooting Before DayLight
The above is our recommendation to achieve the best light for a photo session in Rome. One may want to shoot before these starting times to avoid crowds in certain locations such as the Trevi fountain. Although the number of bystanders will be less the light condition will not be ideal. Often still in the shade hidden and not risen enough to surpass hills or building.
The choice here is a balance between choosing an empty location for wide open picture frames with no people in it. Or better light but constraint to frame in close in to avoid crowding the frame with bystanders.
Shooting after DayLight
It is also possible and advisable to go after daytime if you wish to achieve specific light effects such as silhouettes images and other nighttime photo effects. These can be achieved in 'blue light' which normally occurs approx 1 hr after sunset.
Do you need a helping hand?
Summary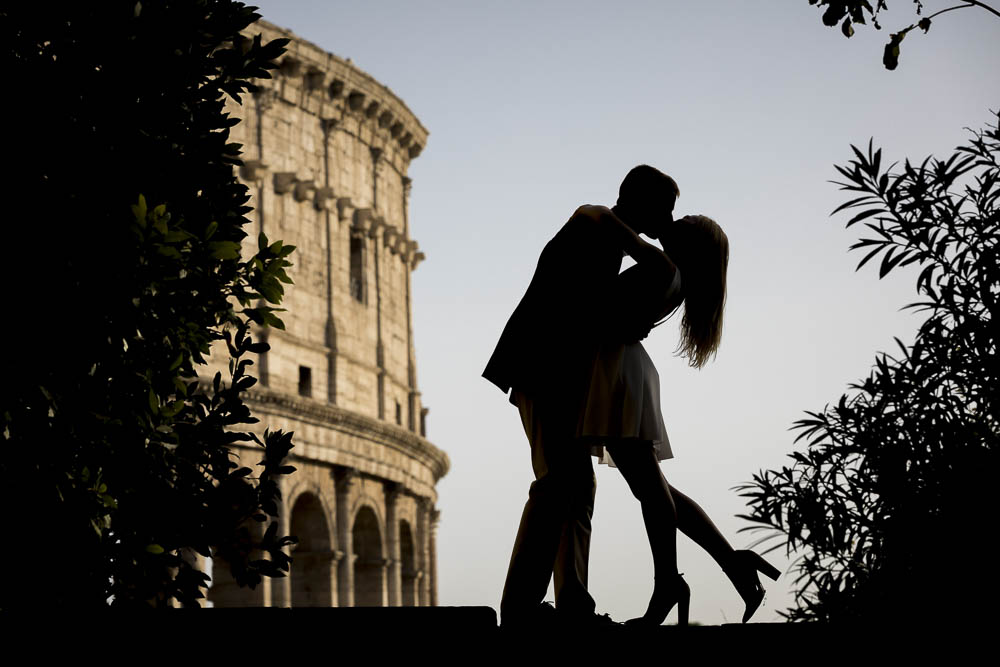 Service Type
Rome Photoshoot Couple Engagement session
Provider Name
Andrea Matone photography studio
,
Via Roma 46
,
Grottaferrata
,
Rome
-
00046
,
Area
Description
Creative and unique photoshoots for the travelling couple wanting to remember their vacation in the city of Rome