Rome PhotoShoot
Couple Engagement Anniversary Honeymoon Vacation
We are a creative photo studio with passion for lifestyle and couple photography. Skilled in producing beautiful vacation photo shoot sessions to remember your Rome visit in stunning lifestyle images.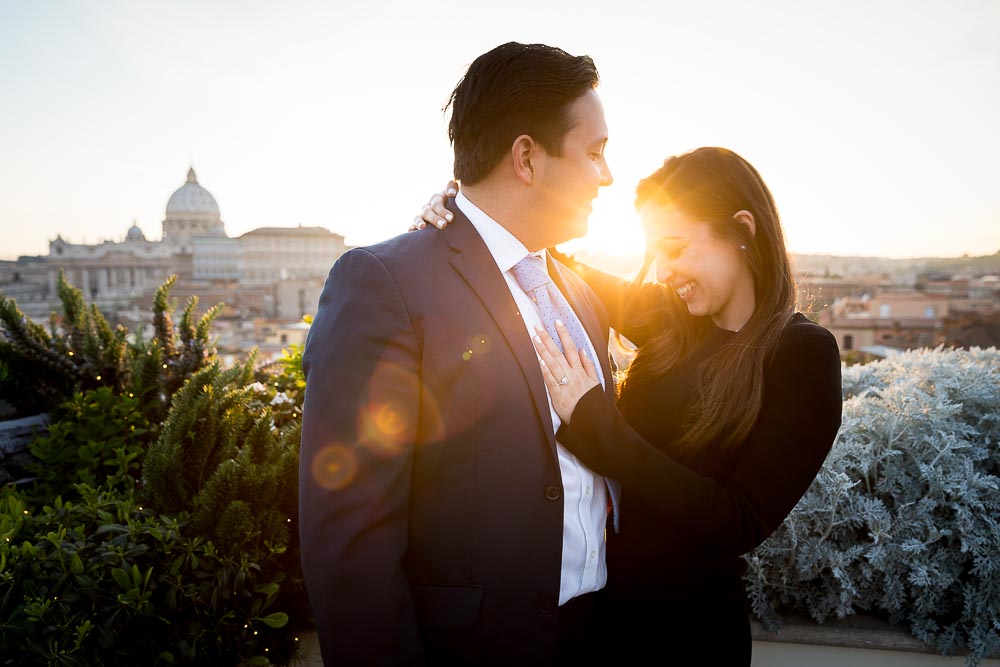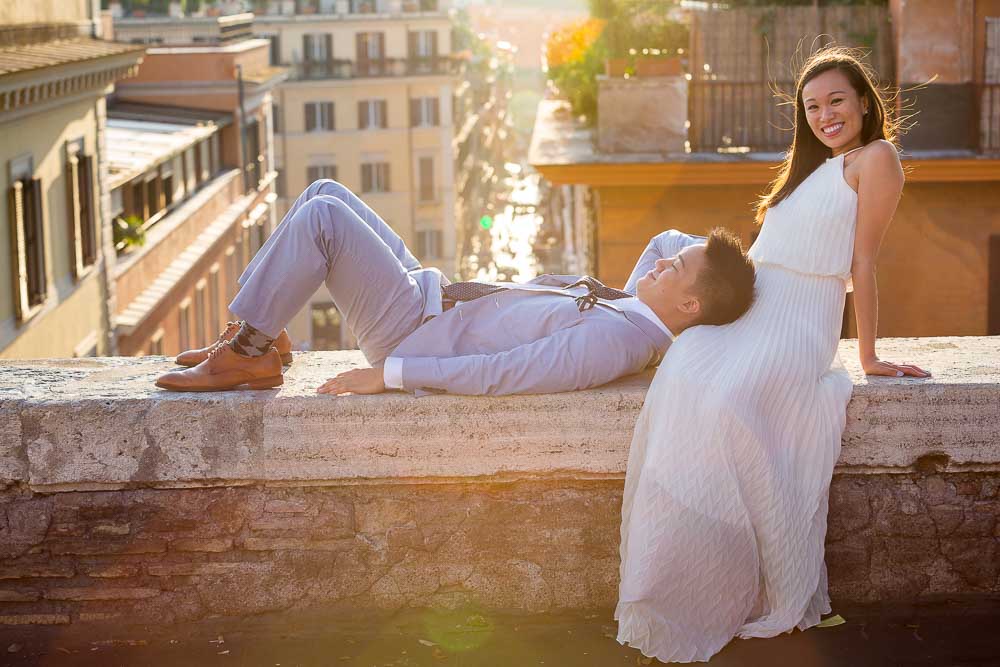 How does it work?
Rome is a very beautiful and unique place to take couple photos. Especially in certain locations and at a precise time. We streamlined the process of setting up a Rome photo shoot.  Simplifying the pricing and quotation process. Presenting to you a very simple and easy method of booking. Where you will be able to custom design your Rome photoshoot as you see best. Starting from a 1 hr photo session in one of the most iconic locations in Rome. Such as the Roman Colosseum or the Trevi fountain. Adding from there additional time or additional services like car service. To easily reach even the most far away locations. Or to conveniently keep things in the car that you don't want in the session. Hair and make up service. As well as wide range of post processing options!
"Andrea is personable, punctual, and incredibly talented. Amazing experience! We are very pleased with the photographs taken by Andrea.

Ross
What can you expect from the photoshoot?
Feeling at ease with the city and the language. Visit the city together with your partner almost as if the photographer was not even there! Build at the same time a romantic love story composed of authentic images of the most spectacular places that only a local expert can indicate. Unique and creative compositions that recall the city of Rome in all its beautiful splendor. Favoring fun and joyful images. As you walk around and enjoy the day. In a candid and spontaneous way. With unique angles and creative style. Adapting the approach according to your personal preference. Creating authentic and non conventional picture memories for your honeymoon, anniversary or engagement session or following a surprise proposal shoot. Your professional photographer in Rome.
FAQ
Casual or formal attire. But not wedding attire. For wedding photography please consult the Rome wedding photographer session for details and bookings.  For couple photo sessions dress according to the setting. If we are shooting in a park environment favor casual and informal clothing. For urban settings like the city of Rome or a Hotel go you can go for more formal attire. Trying to coordinate the color scheme. But not going overboard. Accessories play a big part in finding colors and styles that may bridge with your partner. But most of all feel comfortable with whatever you are wearing. If it is summer in Italy choose light colors where girls may want to favor dresses and guys linen to escape from the heat.
Having alternative attires adds dynamism to the photo session. Going for a change of clothing on a 1 hr session is feasible using a public restroom. But the timing might be compressed to get a good number of shots. Extending the session to 2 hrs usually gives more breathing room to take pictures. If coupled with a minivan car service than it becomes easier. Where one could change in the back of the minivan as we transfer from one location to another. Having a car also helps in being able to leave things in the car and not having to carry everything by hand
The best time for a Rome photoshoot really depends on the chosen location(s). It is widely believed that shooting at sunset produces the best photos. This is not always the case. For example the sun may be setting behind tall buildings producing large shadow areas which does not provide for the best light. Early morning sessions are also believed to have the intense lighting. But a positive result depends on how this lighting shines a location. So you really need to know the city and how it relates to light to choose the best time to be there to take pictures.  I often check sunrise and sunset times in Rome to make sure we are going on location shooting at the right time.
Do you need a helping hand?