Photography services in Rome
Experience
10+ years experience as a professional photographer. Can work in any light situation.
Knowledge
In depth knowledge of the city of Rome. Knows all the ins and outs to find the best places. At the right time.
Language
Bilingual knowledge of English and Italian. No language barrier. Local knowledge with international experience.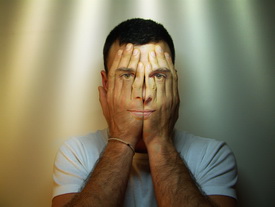 Italian by birth. Grew up in the United States. Studied photography at the Roman Istituto di Fotografia e Comunicazione Integrata. Now a professional lifestyle photographer in Rome offering unique and creative photo services throughout Italy. Andrea Matone Photographer: Authentic and Non Conventional. 
Andrea did such a beautiful job for our private wedding photos a few weekends ago. They completely took my breath away and I couldn't have been more pleased. He was so easy to work with and was so knowledgeable about the different areas of Rome he brought us to. We had the most unforgettable experience and I highly recommend him!!

Daniella
Andrea was awesome. Our pictures turned out great. We did a three hour shoot and was like a whirlwind tour of Rome. He knew of some great spots we never would have known about. He was professional and fun. I would recommend him to anyone who is looking for a photographer in Rome. I can't praise him enough.

Tyler
This was the highlight of our trip to Rome and we have amazing photographs to enjoy over and over. Andrea was referred to us by some friends of ours who booked him to take pictures for their anniversary. They were so pleased and shared it as one of their favorite things to do in Italy.

Heather
I first discovered Andrea's photography while looking for places for my small wedding ceremony in Rome. His beautiful photos for engagements and weddings caught my eye on Google, and ultimately led me to find Gianicolo Park for our ceremony location. Then I thought, why not ask Andrea to shoot the wedding for us? I'm so glad I did! He was very helpful in finding the perfect spot in the park, and also allowed us to contribute to the kind of photos we wanted while suggesting some creative shots of his own. The photos turned out beautifully and we couldn't be happier!

Kendall
Andrea Matone is a superb photographer

Joseph
GET READY TO STAND OUT
AND SEE ROME IN A WHOLE NEW WAY