In one of Italy's most exclusive island locations
Capri is by far one of Italy's most romantic islands. So charming to visit as difficult to reach! But once you are on the island the crystal clear and emerald green blue waters will amaze you. With small beaches overlooking the sea among lemon grooves. Make for the perfect location for an engagement photo session with the right summer Mediterranean feel.
After introducing ourselves, the couple photo shoot started right in Marina Grande. On the port side of the island with some nice views over the town from the docks. As well as some nice beaches with rocks. Which were the perfect location for some initial portrait shots. Thanks to the help of a very special photographer assistant curating the external lights and cheering us on to strive for the best possibile photography!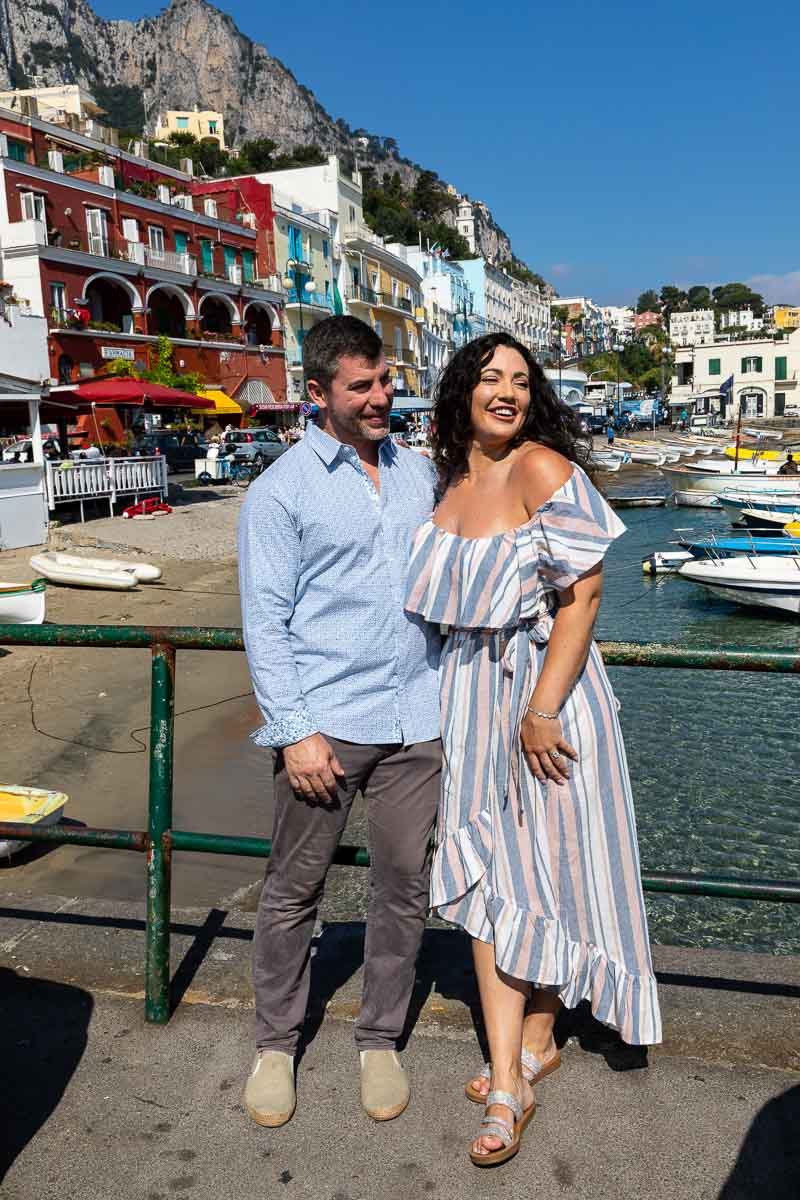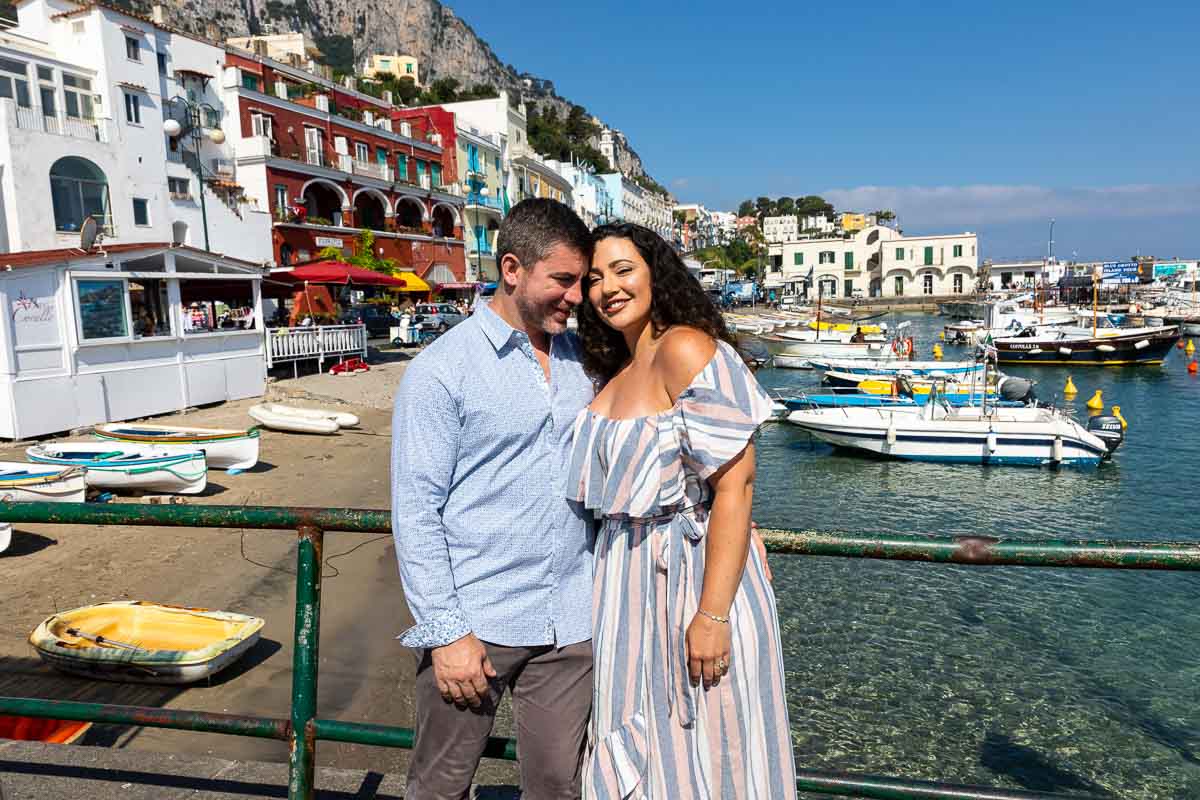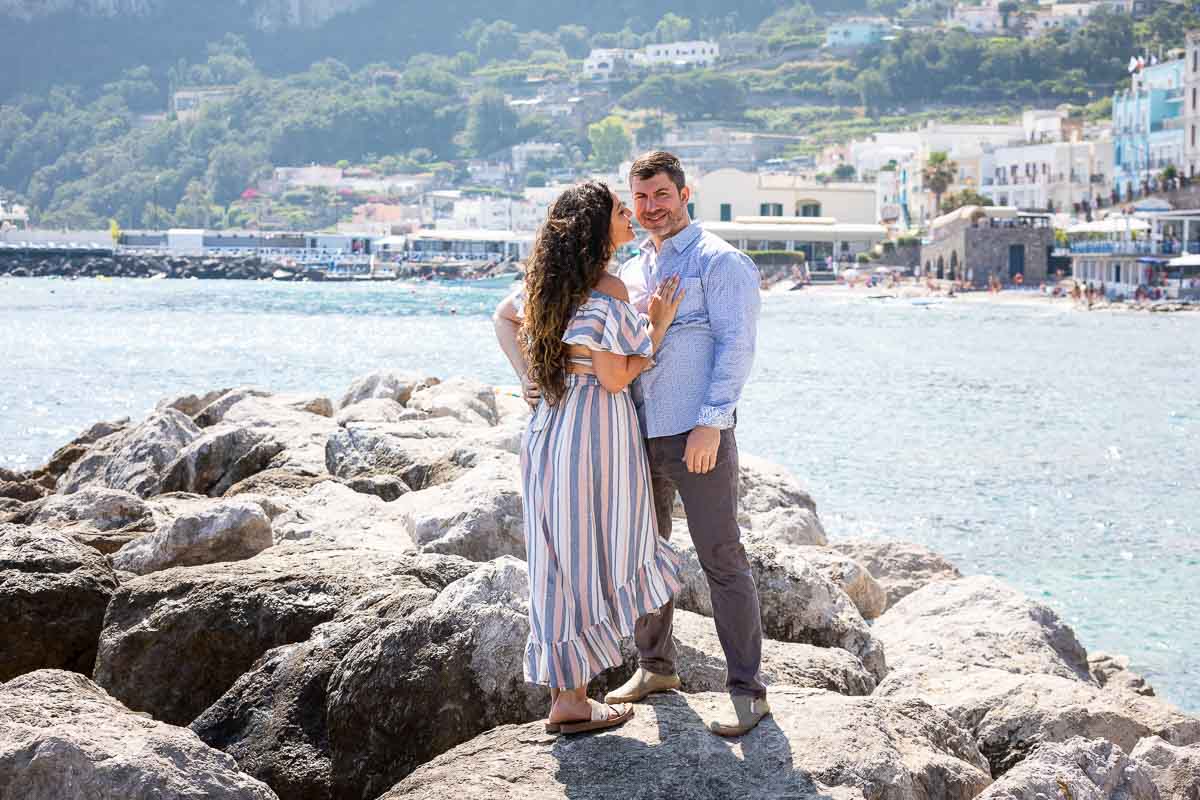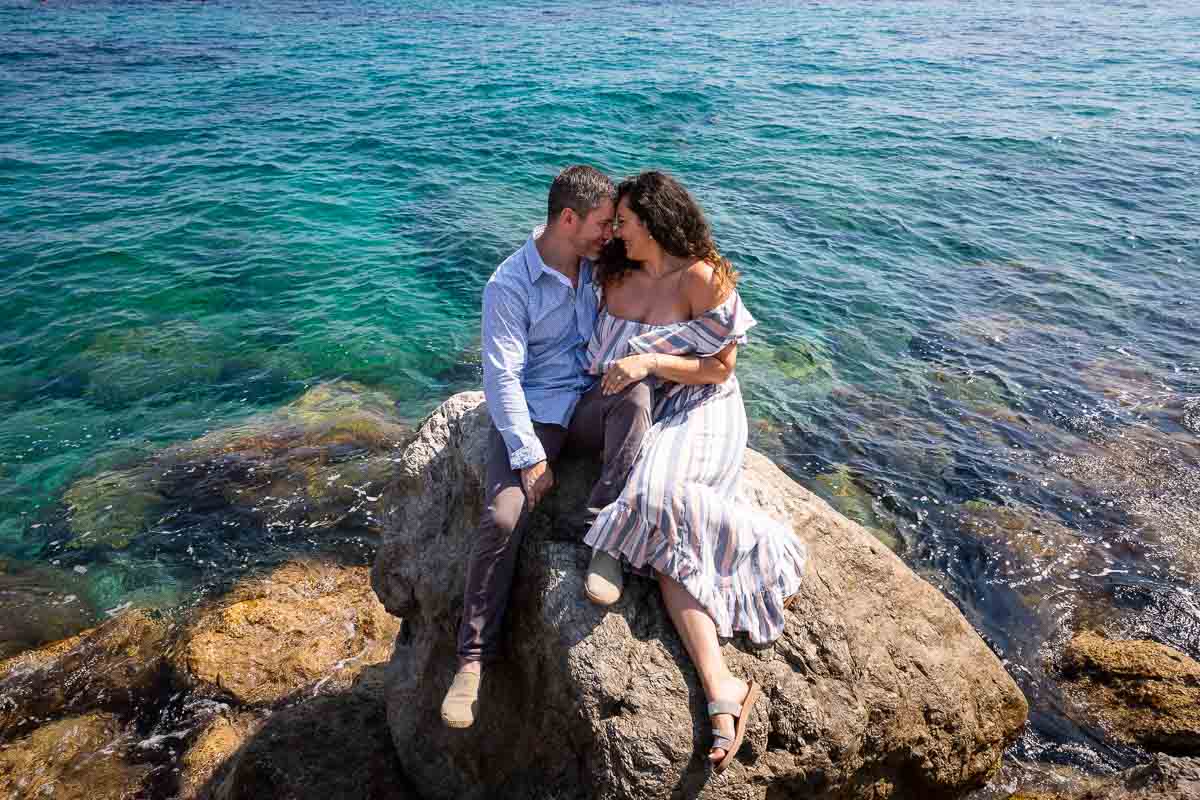 Piazzetta and Marina piccola
We then made our way back to the port to take the funicular up to piazzetta, the main town square. With some spectacular views just as you step out of the funicular overlooking the island from above. Then we took a small walk around the town in search of some nice alleyways and buildings to use as backgrounds. And we ran into so many interesting locations and situations. And by adding lights in the right places we were able to pull out some really fantastic engagement pictures!
Then we tried reaching Marina piccola by taxi but it was not easy to make our way across the high demand for one. So we decided to take the bus which was an interesting experience! Driving by roads large enough for one vehicle to pass through, but used as a two way streets! Once on the other side of the islands we found some incredible beaches surrounded by crystal clear azure and emerald green water. Perfect as a final photography background before taking a jump in the water!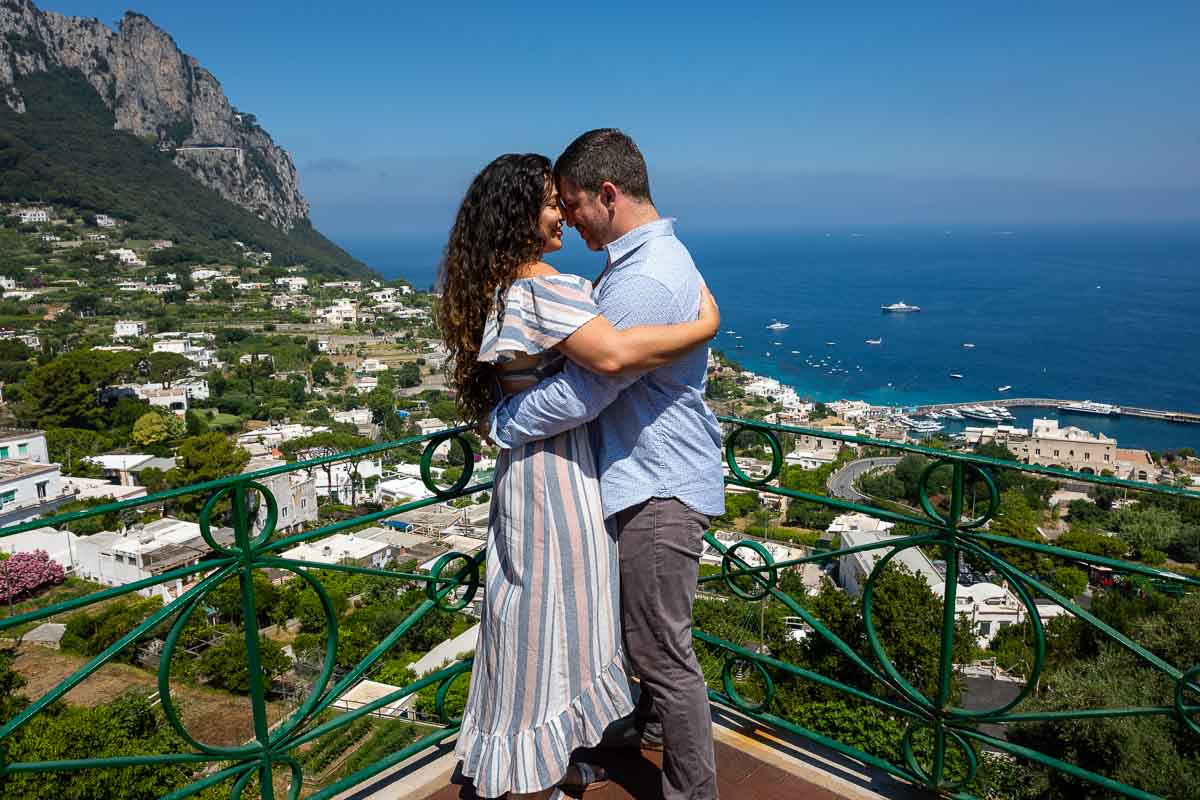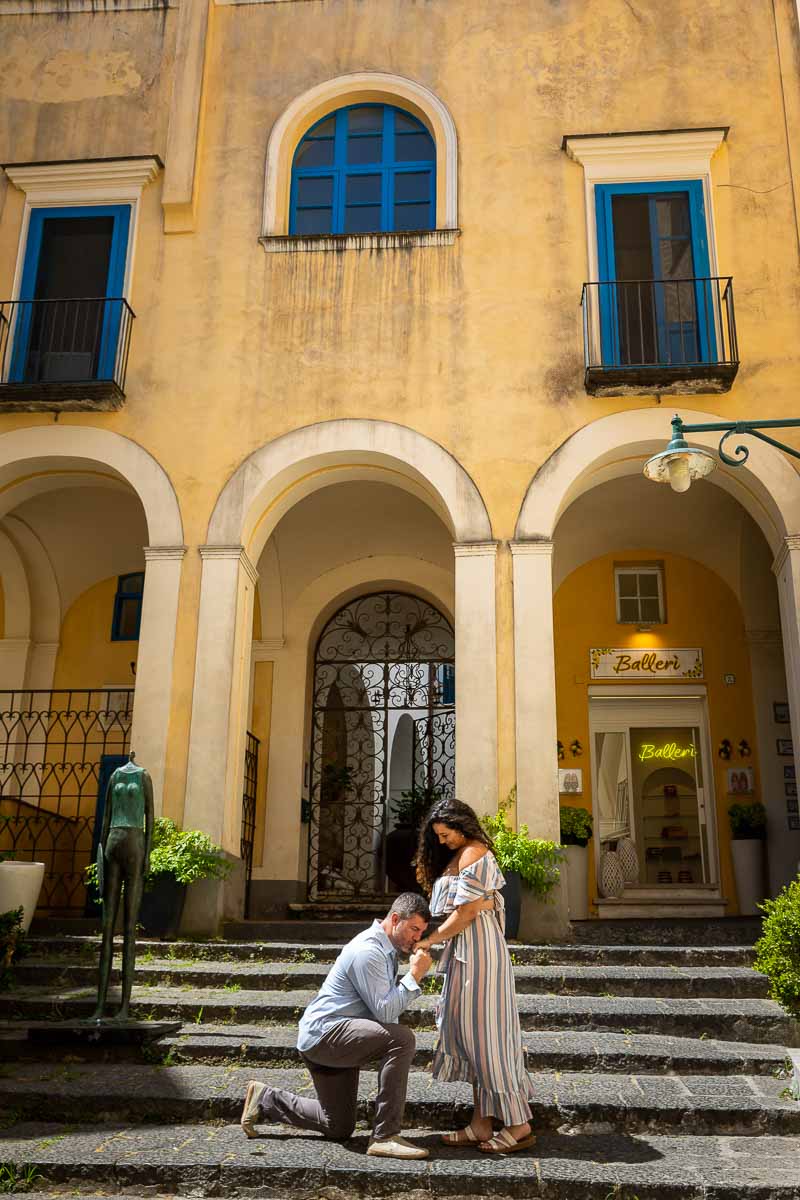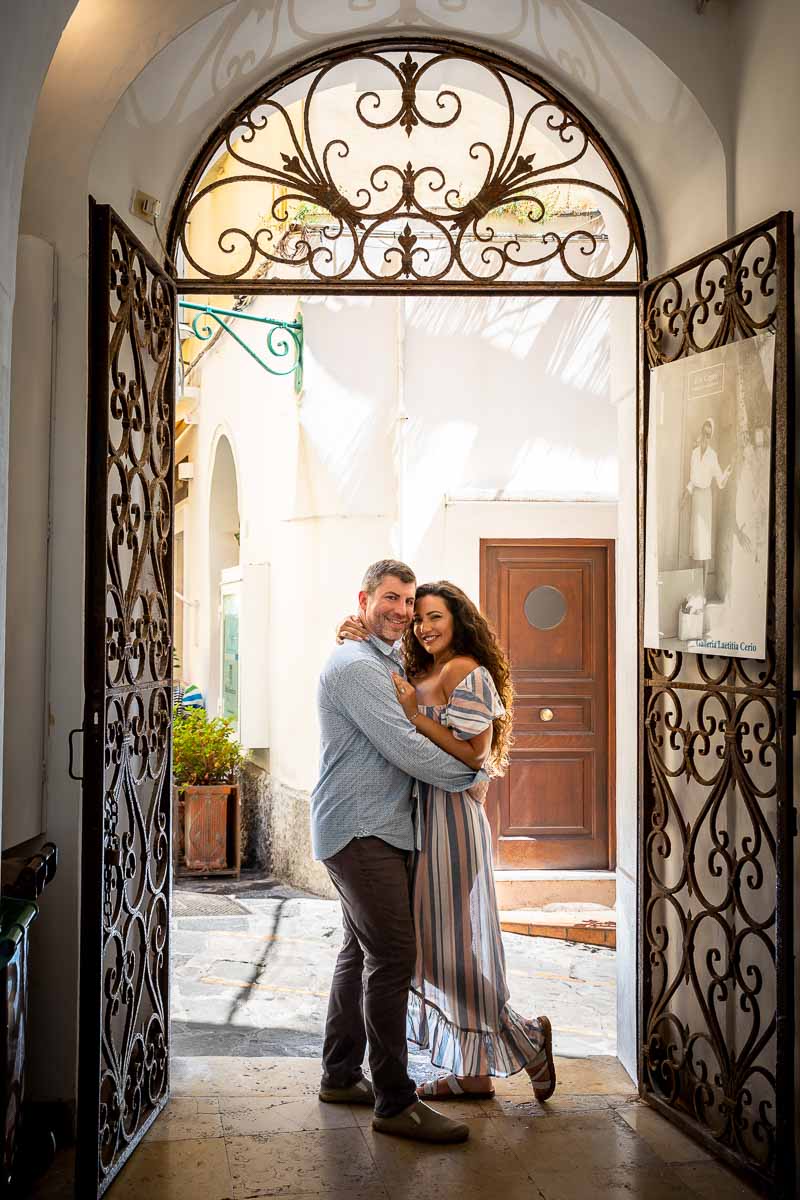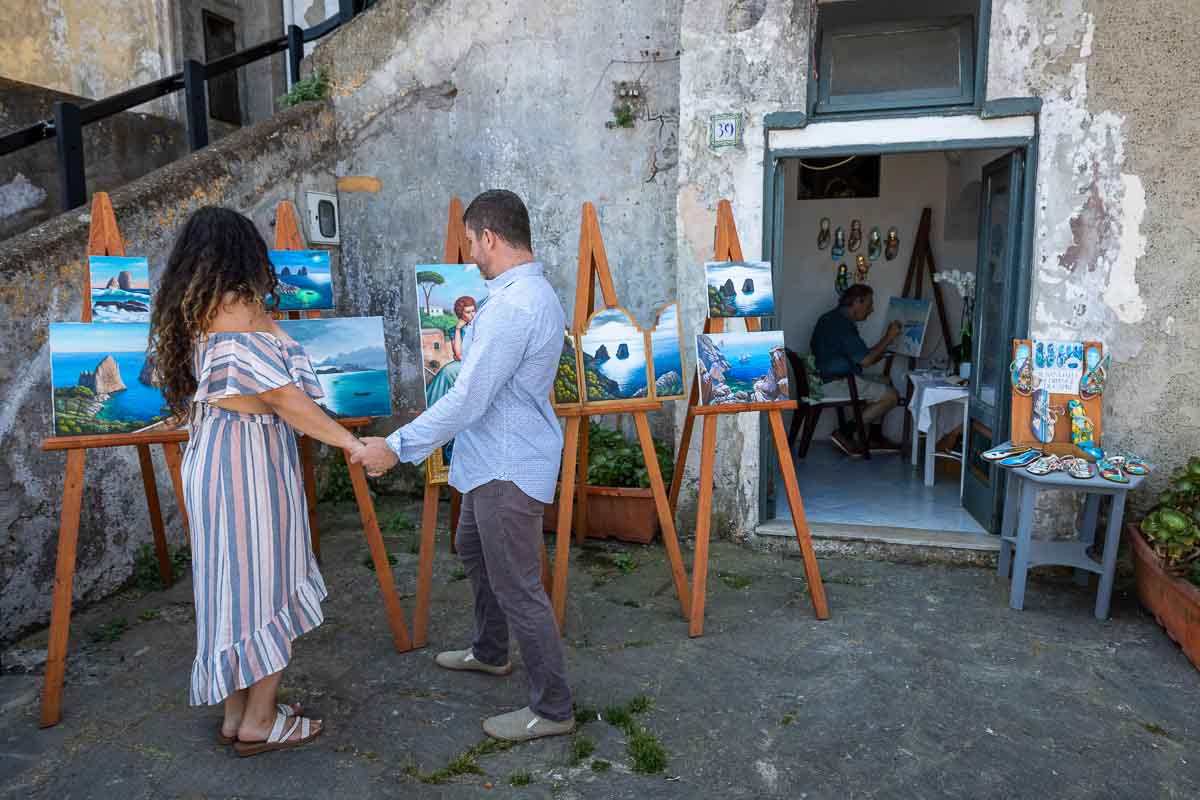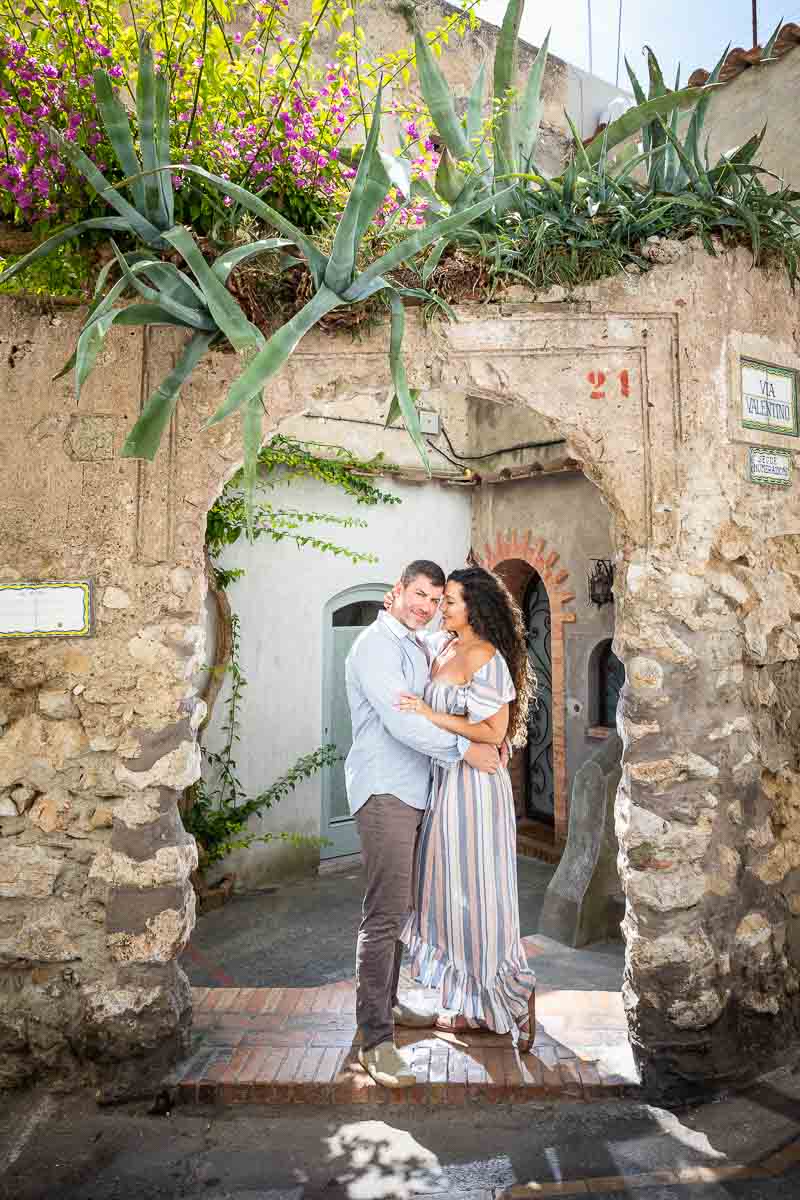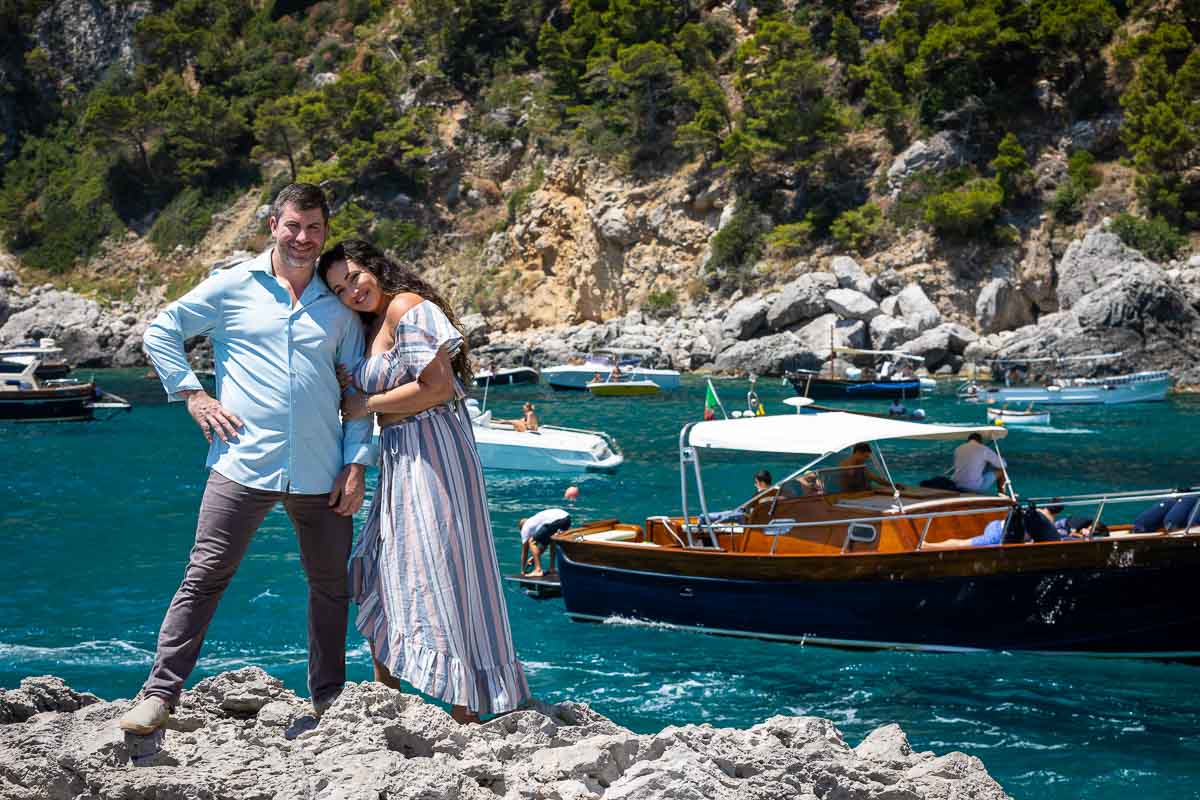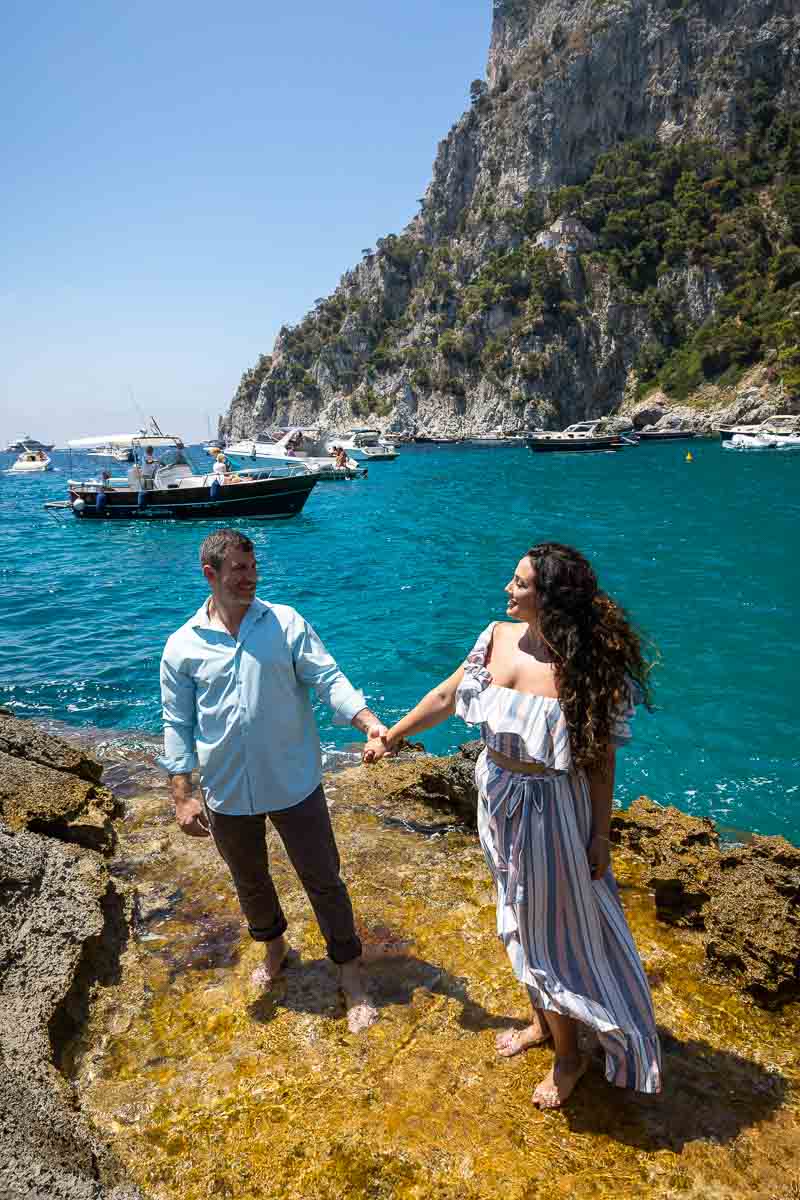 Out latest photo shoots taken from the Blog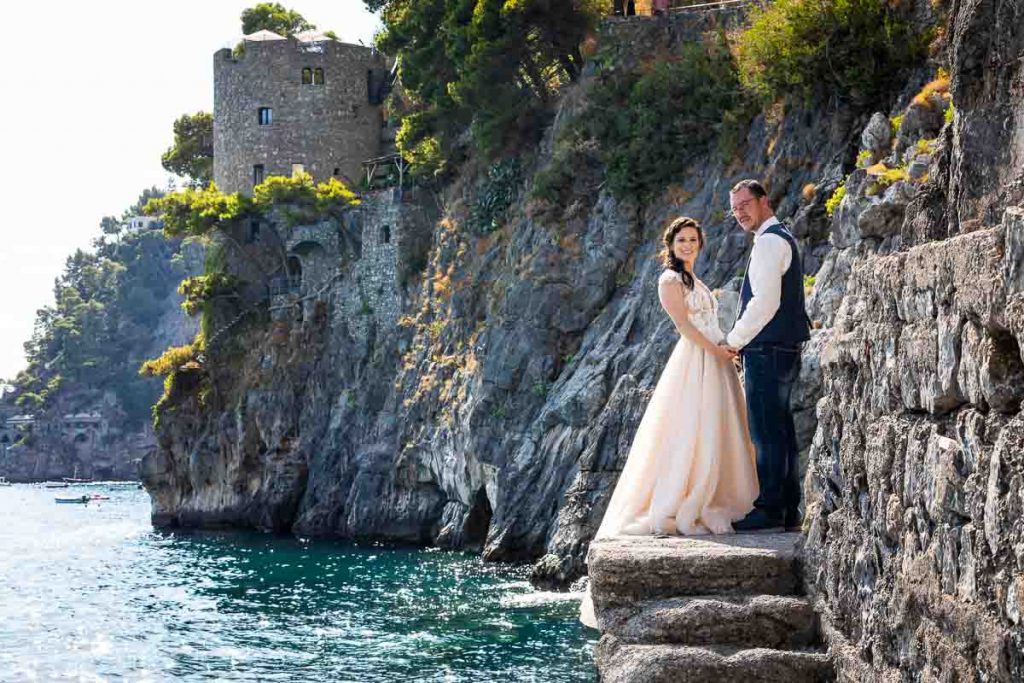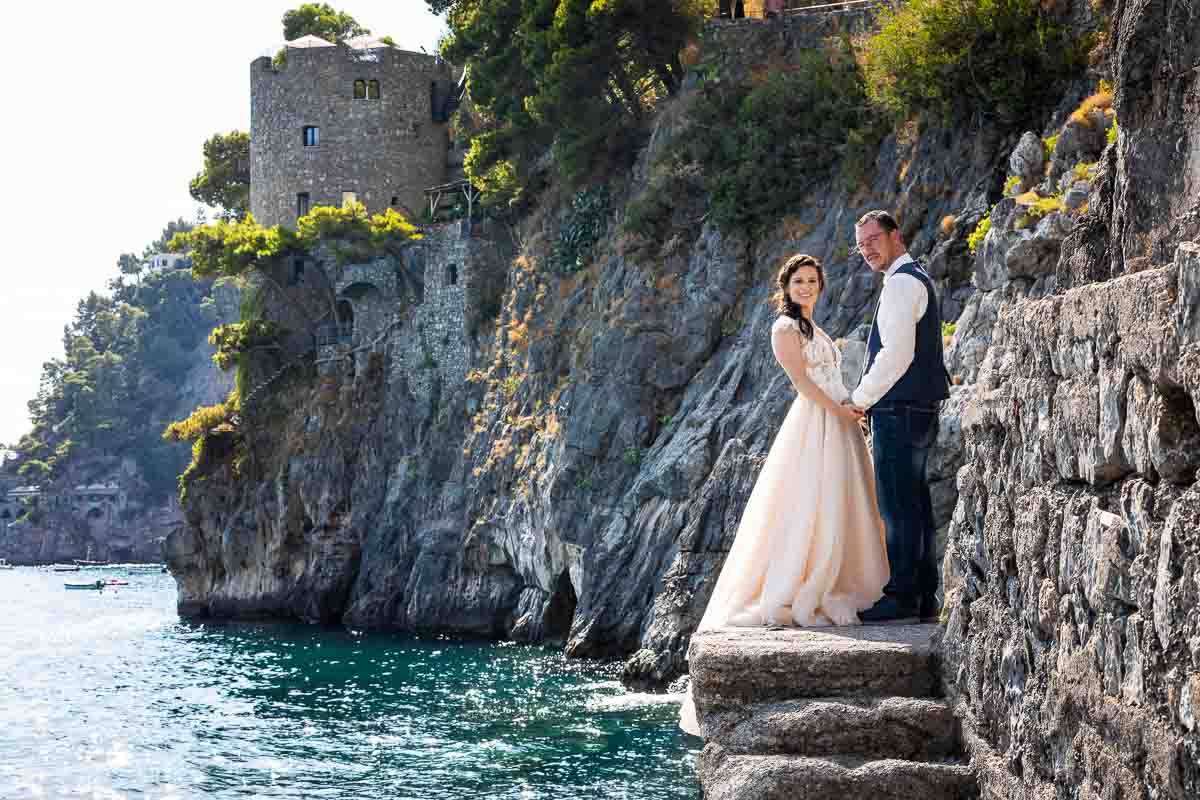 Unique and Creative Elopement Wedding Photography in Positano. Taking once in a Lifetime Photos in a once in a Lifetime Location: the Amalfi Coast
Read More
Summary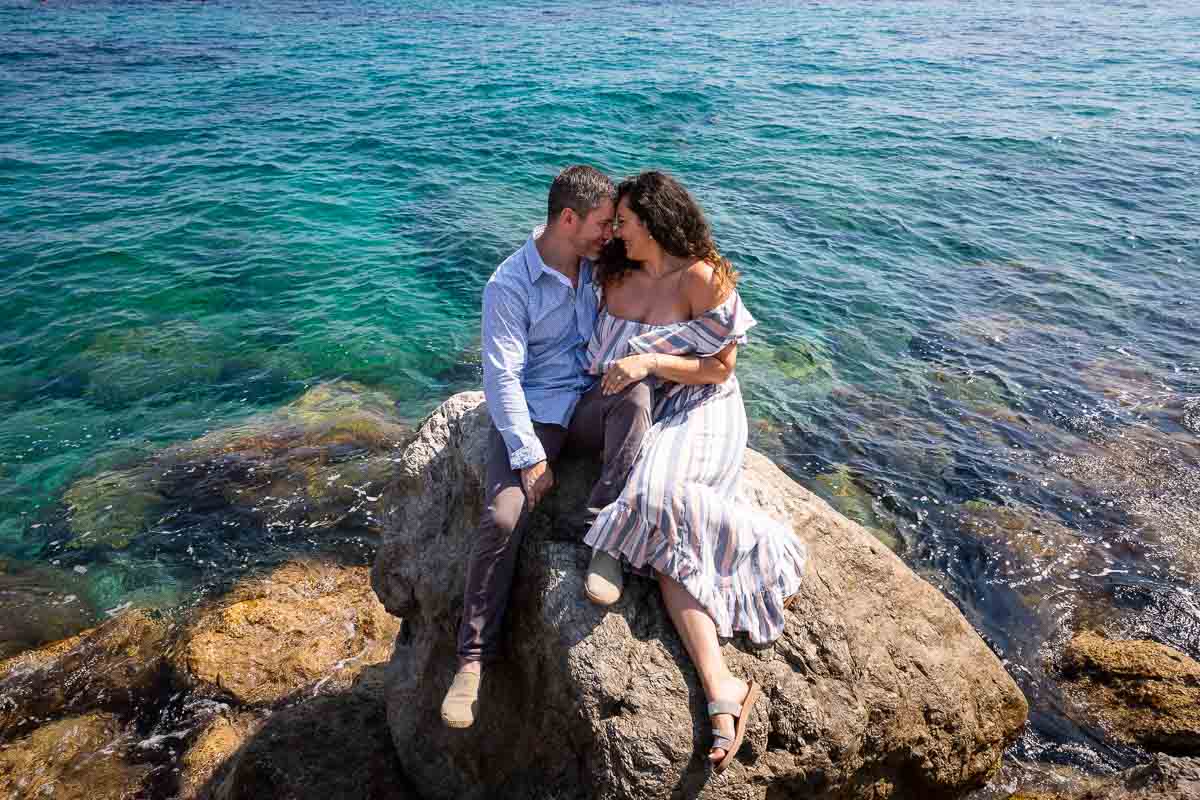 Article Name
Capri island engagement photography
Description
A Scenic and Romantic Capri Engagement Photo Session photographed among Crystal Clear Blue Emerald Green waters in one of Italy's most Spectacular Locations
Author
Publisher
Publisher Logo