Asking the Big question on the island of Capri
A one of a kind moment in a one of a kind location! Dropping the big questions overlooking the Faraglioni rocks from the Gardens of Augustus in the island of Capri. A stunningly beautiful wedding proposal photographed and video recorded from a distance in incognito as to not give away the surprise effect! On a beautiful mid afternoon under soft golden summer light. A truly touching moment followed by a lot of joy and happiness!
After catching breath we continued on with a nice couple engagement photoshoot and video storytelling in around the gardens. Then taking a nice stroll into town to capture the last golden rays of sun. But not before tasting a nice freshly squeezed lemonade! So typical of the region. Then heading to the terrace in piazzetta to shoot the sunset.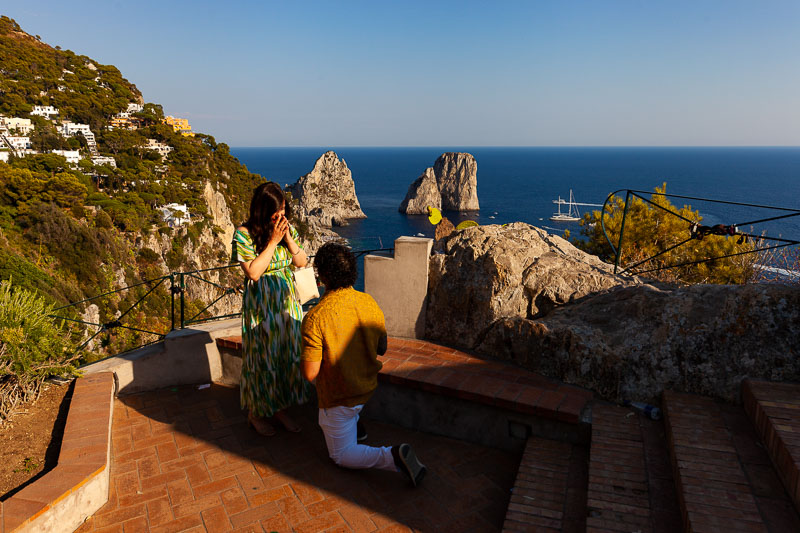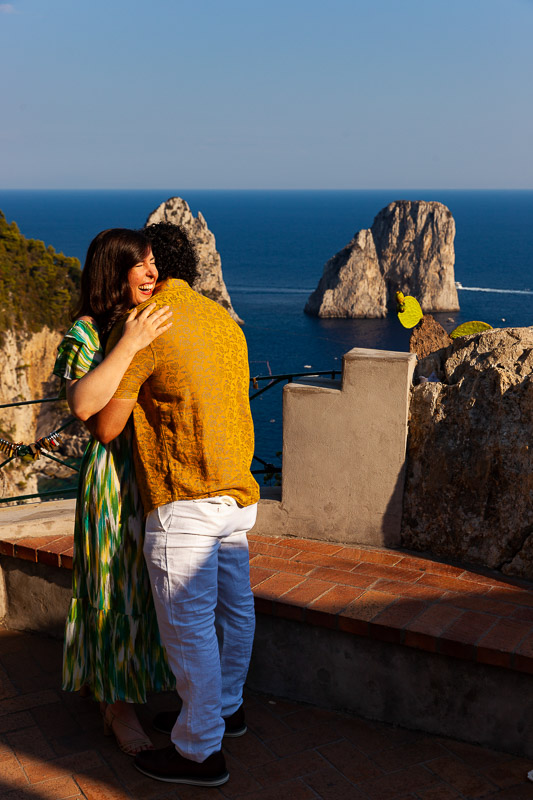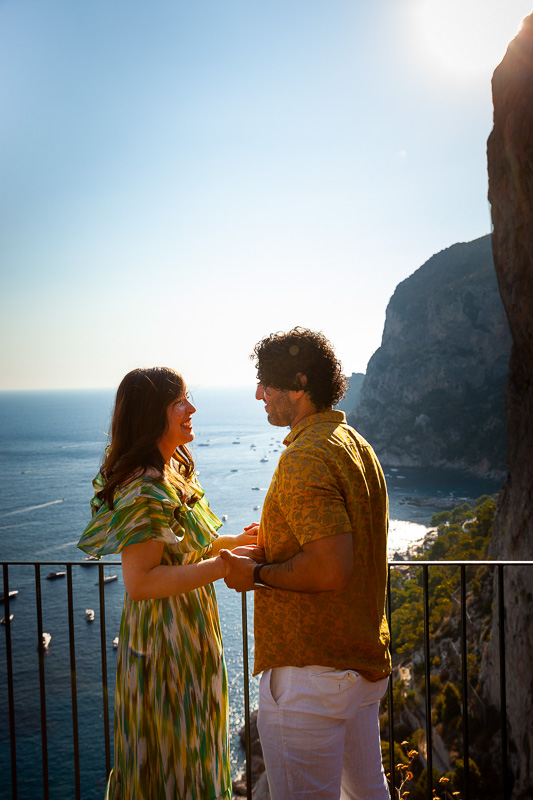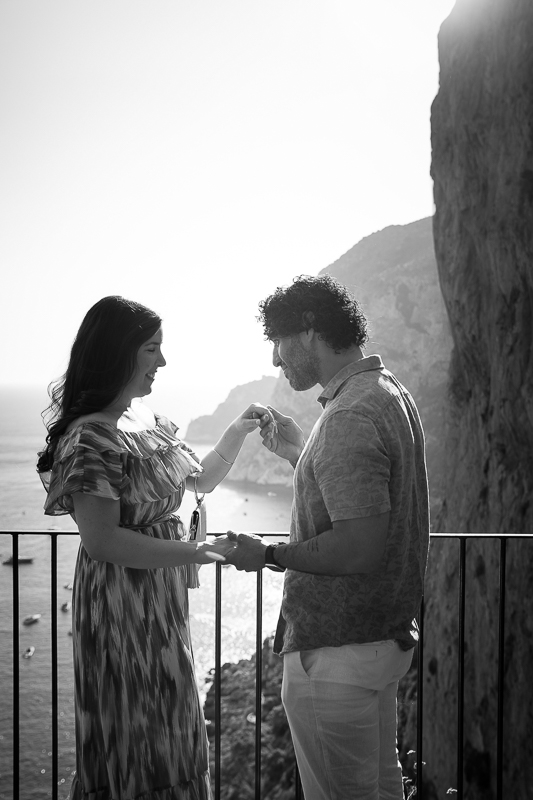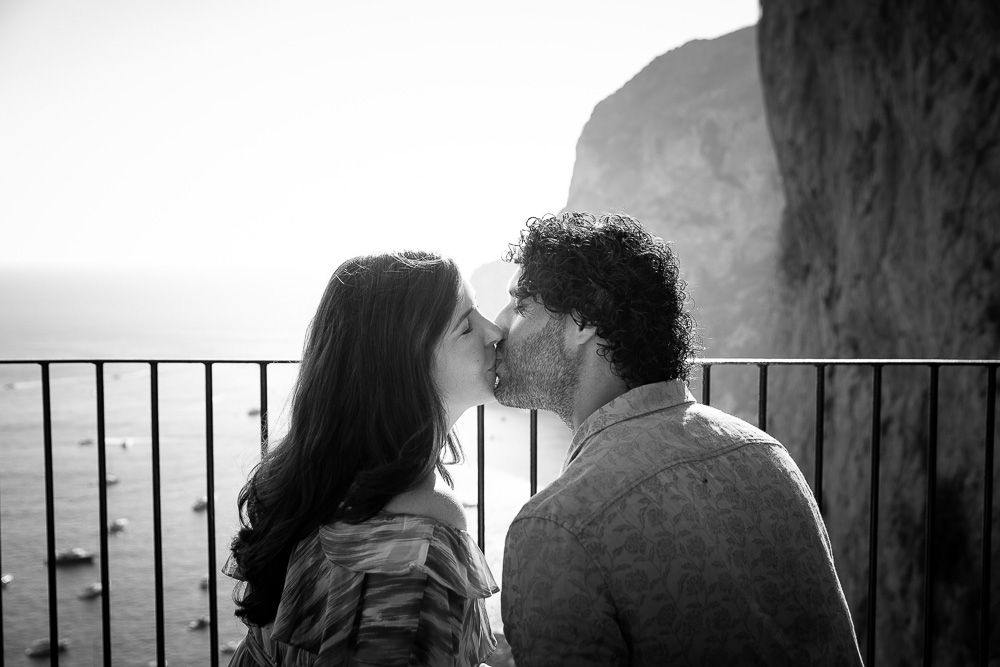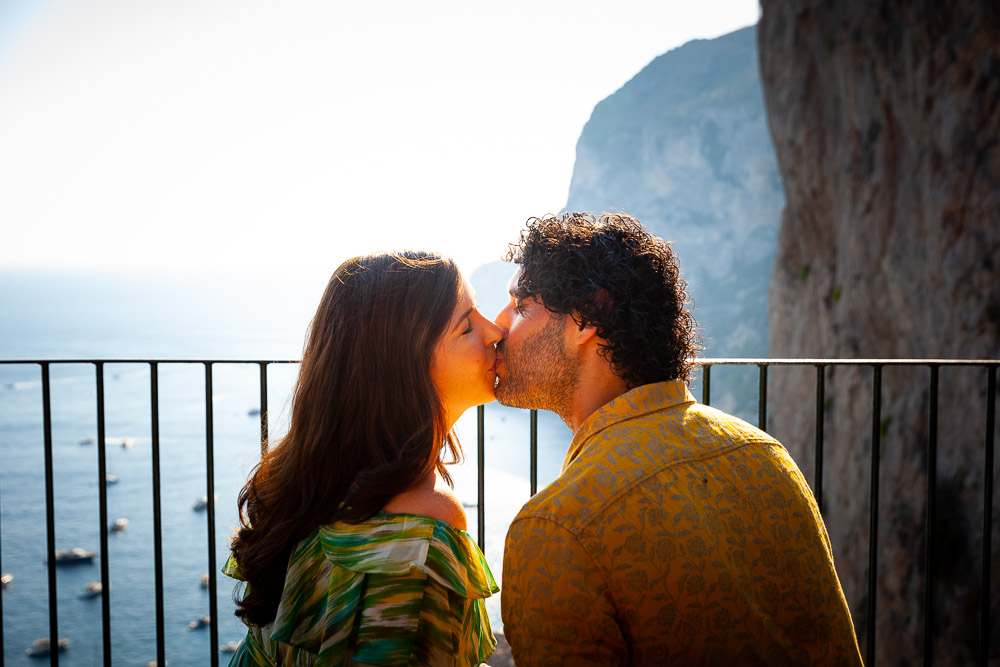 Marina grande
Lastly we moved over to Marina Grande on the other side of the island to shoot in the blue light over the sea and the beach. Taking the funicular from the center of town.  Taking pictures on the beach standing on the large rocks with the beautiful seascape in the background. The sunlight and the wonderful magic atmosphere of the couple and the moment did the rest!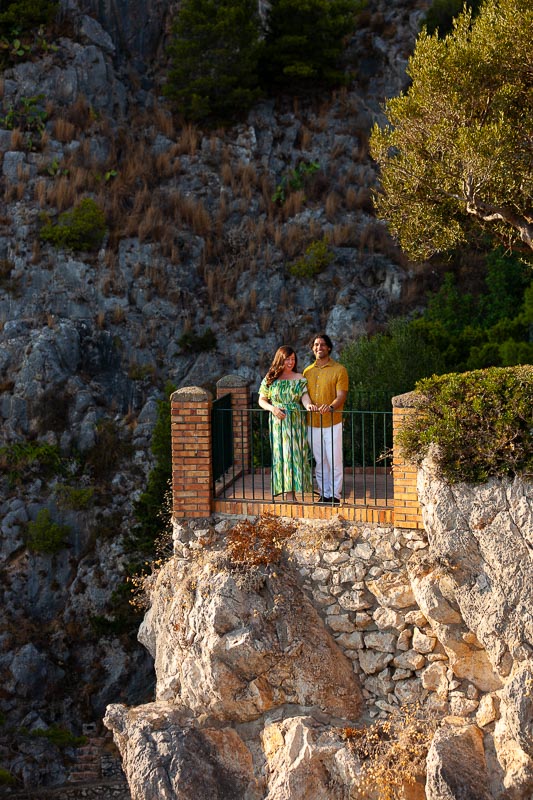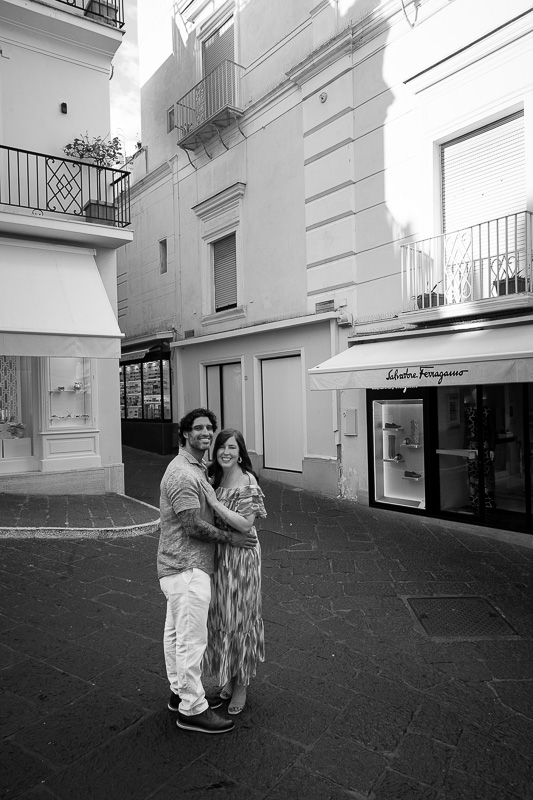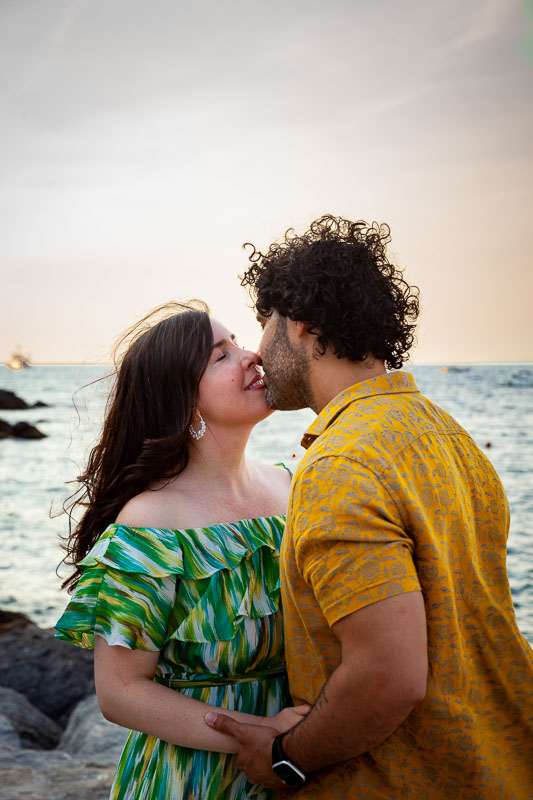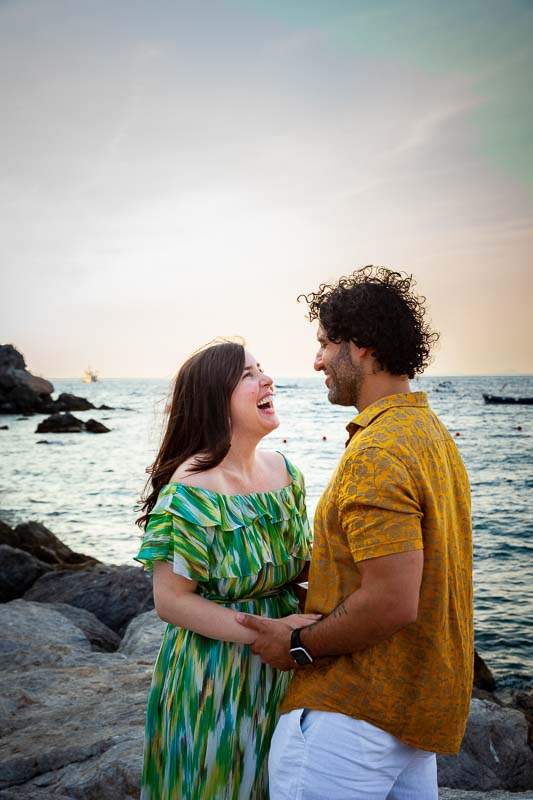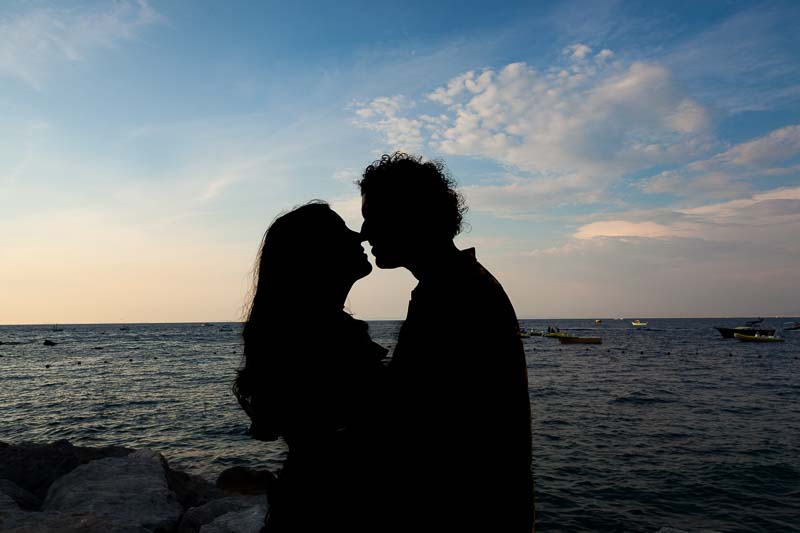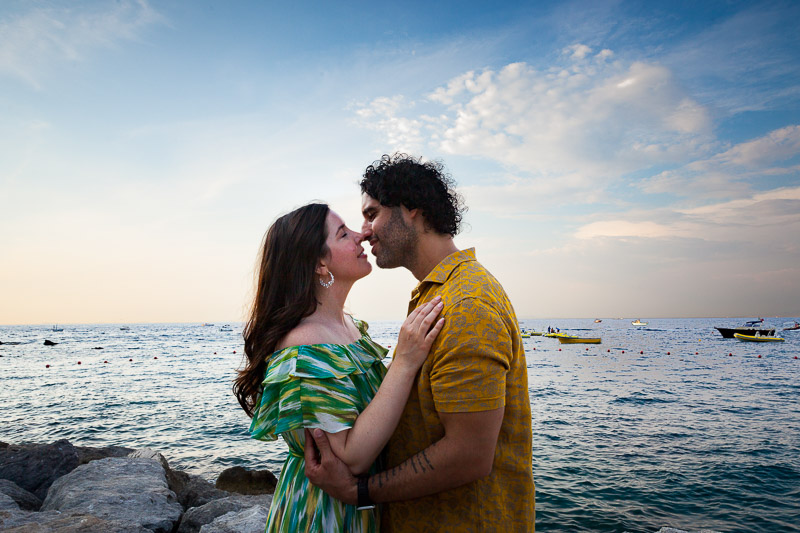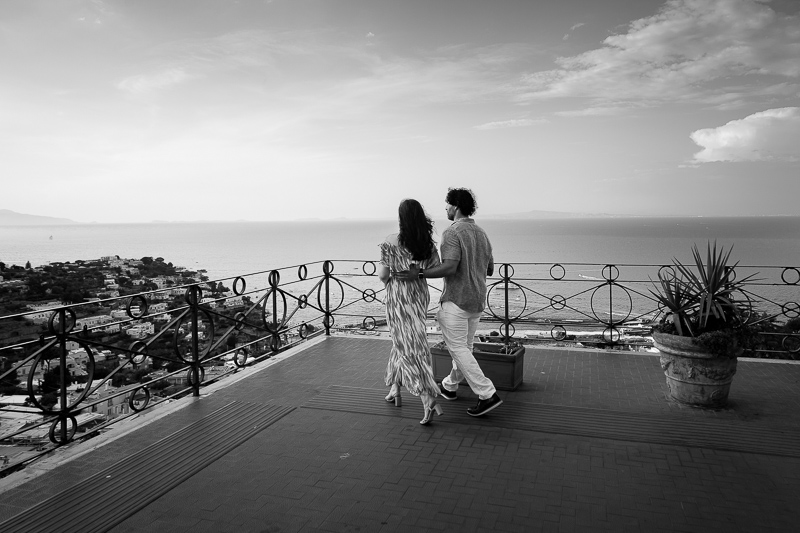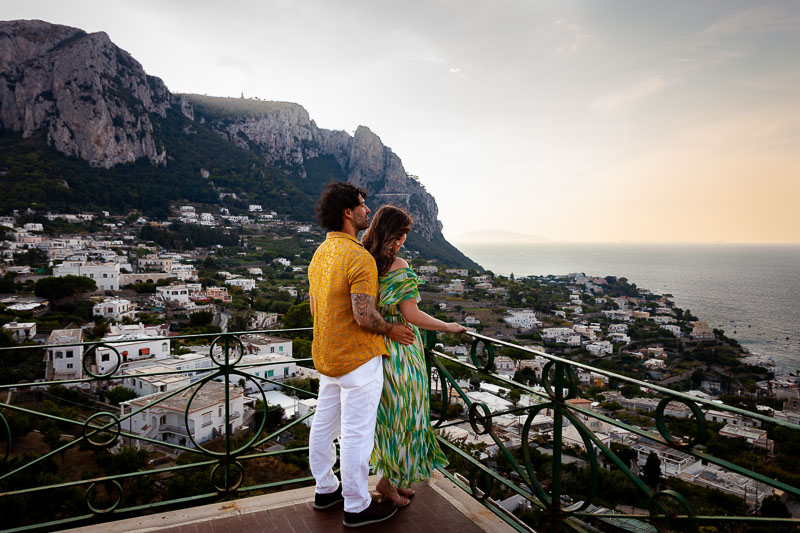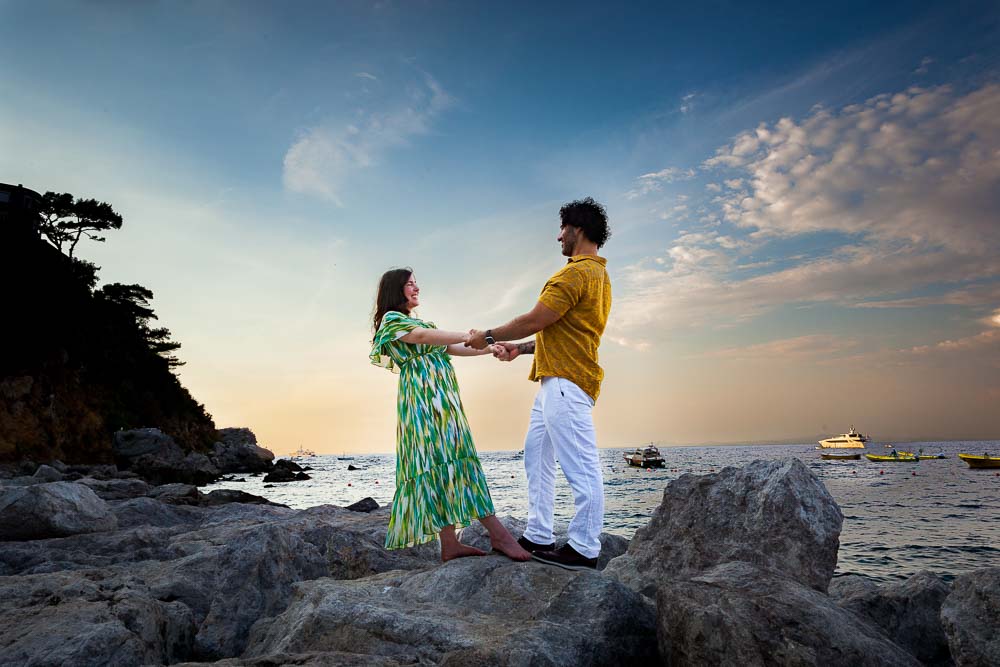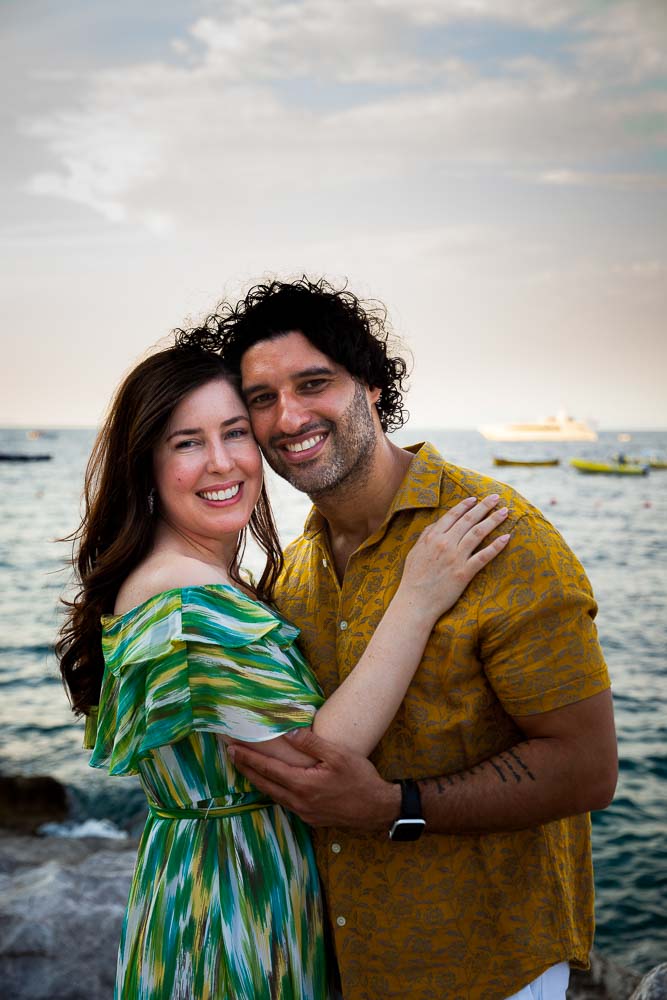 Time of the year: September
Time of day: midday 5:00 pm
Services: 1.5 hour photography with black and white conversion and with video capture
Location: island of Capri. Giardini di Augusto, Piazzetta and Marina piccola
Curated imagery by the A. Matone photography studio. Check out the Portfolio for more lifestyle photography. Start here to learn more about our photo sessions. For prices and bookings please Click here.
Out latest photo shoots taken from the Blog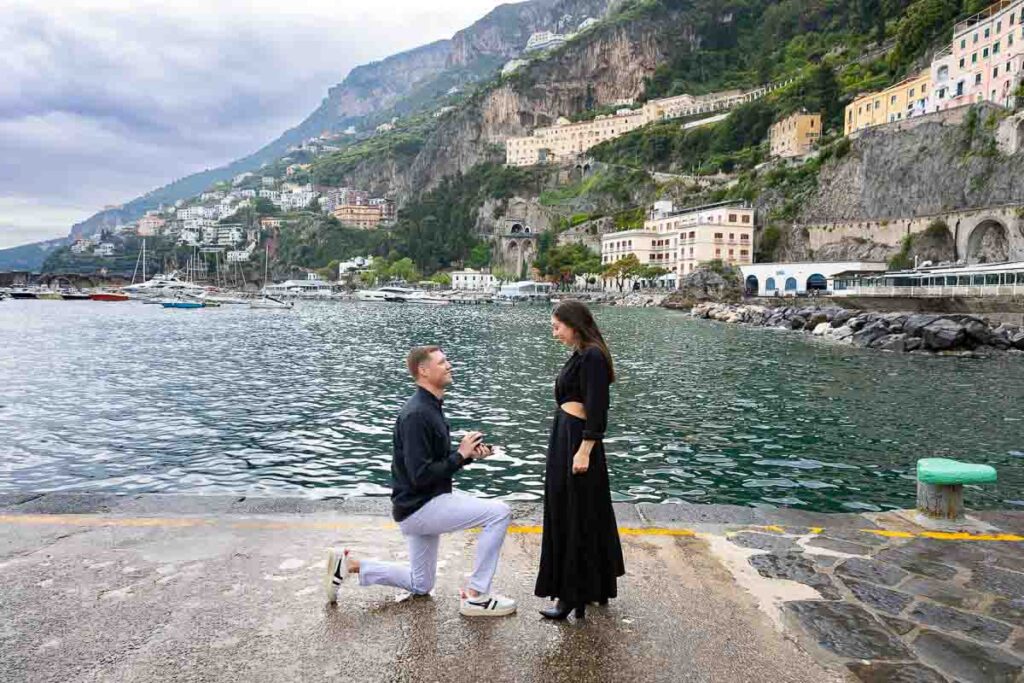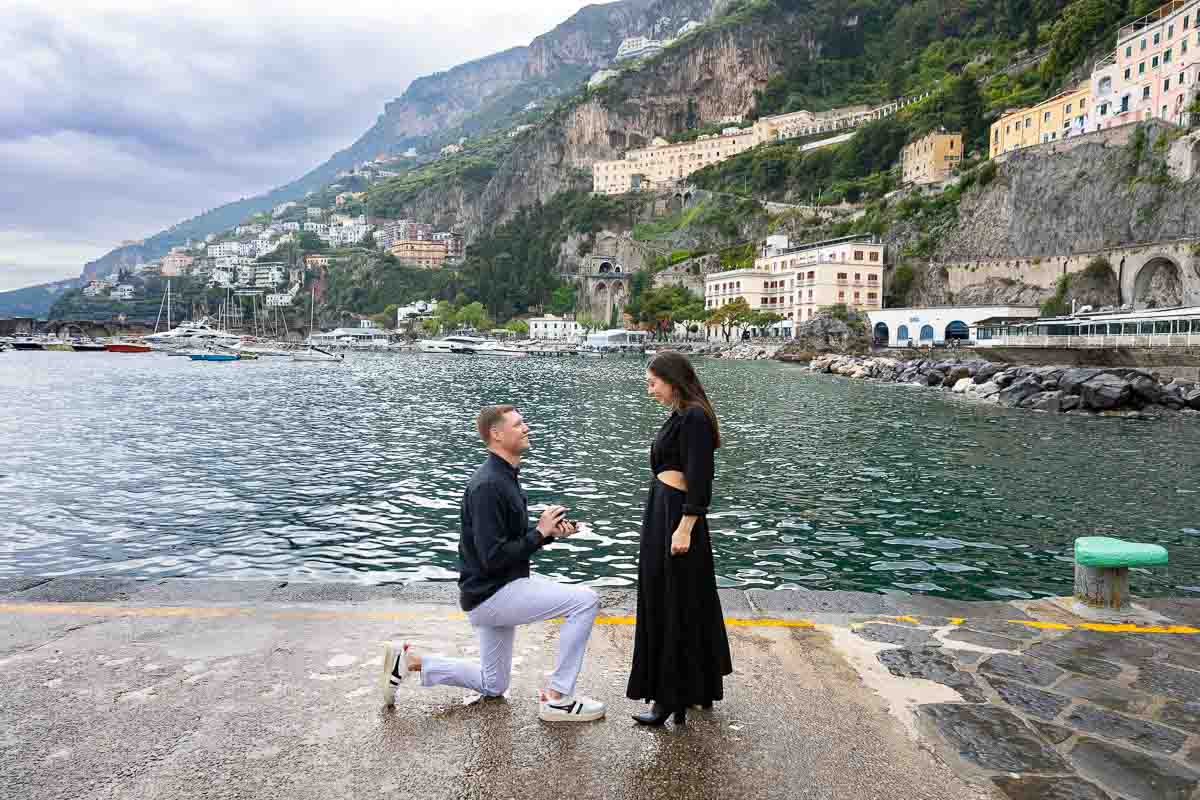 Surprise wedding proposal candidly photographed from the town of Amalfi
Read More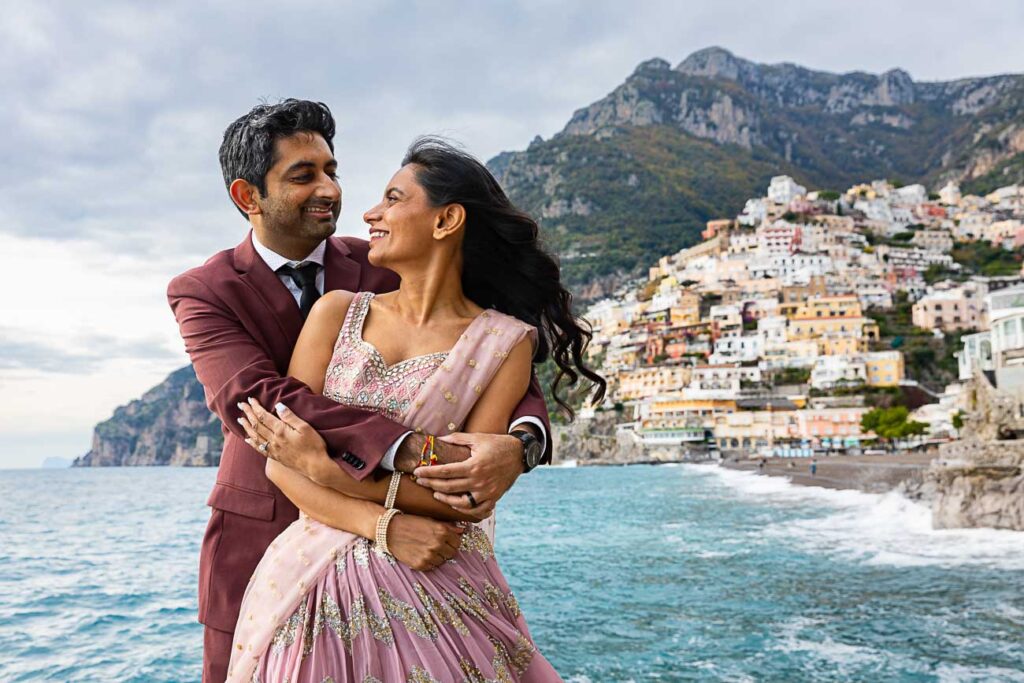 Once in a Lifetime Couple Photos taken in Once in a Lifetime Location! Positano and Amalfi on the Amalfi coast
Read More
Summary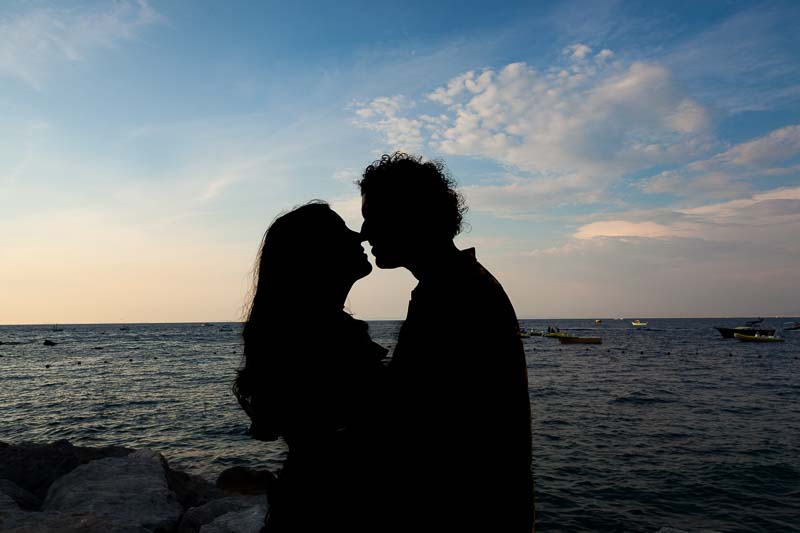 Article Name
Just Engaged on the Island of Capri
Description
What a stunning surprise wedding proposal photo and video shoot recorded from afar as to not give away the surprise effect. Then on a beautiful venture in around the island to discover great new places to take unique and creative engagement pictures. Starting from the Augustus Gardens. Hitting the center of town in the magical piazzetta square. Then going down to Marina grande to shoot by the water
Author
Publisher
Publisher Logo