The Surprise Wedding Proposal
Organizing the photography and so much more!
How does it work?
We know the burden and responsibility of carrying the ring. It's not easy.. The secrecy of maintaining the element of surprise while dealing with everything involved. But we can help to make it work!
All our sessions are candid real life proposals. Where we pre plan all the details ahead of time via email in order to maintain the best surprise effect. Leaving out a good portion of uncertainty from the equation. Meet with the proposal photographer in Rome discreetly and directly onsite at a pre determined spot. Where you will follow the photographer to the exact surprise wedding proposal location. From there on the photographer will be staying at a distance ready to snap whenever you are ready to propose. View our portfolio to see sample imagery.
Please find below an Instant quote and Reservation form where you can estimate costs, feasibility and proceed with your booking.
Instant Quote & Reservation
Rome Surprise Wedding Proposal
Start Planning your proposal exactly how you want it and easily estimate the costs
Thank you for your booking request
We will be in contact by email
A 30% advance payment
will be needed to finalize booking
Thank you!
Photography time
Please select the photography session length
You need to select an item to continue
Car service w/driver
Have the car pick you up and drop you off or use it get around Rome to take pictures
Seating up 3 it can be used to reach the proposal location, tour the city for pictures afterwards and to get back to your accommodation
Seating up to 7 it can be used to reach the proposal location, tour the city for pictures afterwards and to get back to your accommodation
Enter the address or the name of the Hotel where you would like to get picked up from
Flowers and Sparkling wine
celebrate with these wonderful gifts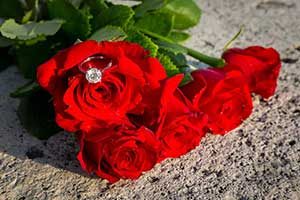 Include a 3 rose bouquet in the car. The driver will pick them up fresh on the day of the proposal and will keep them unseen until you decide to take them out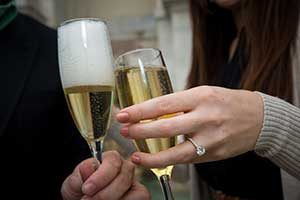 Equip the car with a good bottle of prosecco sparkling wine served cool with glass flutes at the moment that you decide
You need to select an item to continue
Video time
Please select the video session length if desired
Video clip montage built into a story with music
Sample Proposal Video
Location: Trevi fountain
Musician: Violinist
w/Wedding Proposal Photographer
Duration: 30 min session
Video w/editing
The above is out of my budget. We will ask a bystander
just before the proposal if they can film it with our mobile phone
set to Full HD if it works great. If it doesn't work no payment will be applied
You need to select an item to continue
Violinist
Romantic violin music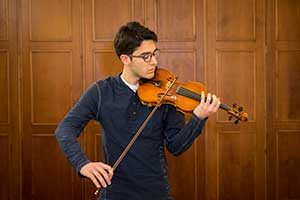 Include a violin player
You need to select an item to continue
Almost Done!
Post production choices
You need to select an item to continue
Session details
When and where
You need to select an item to continue
Final cost
The final estimated price is :
please include country code
Help us spot you with a recent picture
Summary
| Discount : | |
| --- | --- |
| Total ( 30% deposit will be needed to finalize booking) : | |
1. In the event of rain the photo shoot can be rescheduled to a mutually agreeable date/time. The rescheduling request musts be communicated at least 3 hrs before the photo shoot starting time. After this time it is no longer possible to reschedule due to rain and the client will forgo the advance payment if the raining conditions persist. If the rescheduling request due to rain can be agreed, it will be rescheduled as such. If it is not agreeable the advance payment will be returned to the Client.

In the event that the Photography Service is canceled by the Client for any other reason or it is not possible to agree on a rescheduling request for any reason other than rain, the Client agrees to forego return of the partial payment. In the event that Photographer is unable to attend for medical reasons p.e. injury, sickness, etc. Photographer shall appoint a valid professional photographer as an alternative. If photographer is unable to supply a valid alternative, photographer agrees to return the partial payment.
2. The service is to be conducted by the photographer with professionalism and diligence, according to his own photographic style. The client agrees to allow the photographer to use some images taken for personal promotion (photography portfolio,websites, blogs, brochures, photographic contests, etc.).
3. The digital images taken during the service are delivered to the client no later than 2 months from the photography service date and after the final payment execution. Unless expedient delivery is selected.Photographer will have the option, and not the duty to keep digital image copies taken under this agreement.
4. Any dispute arising under or in any way related to this agreement shall be submitted to binding arbitration by the Court of Rome,Italy in accordance with the Italian commercial rules then in effect.
5. For all not explicitly indicated in this agreement,the Italian Civil Code Law will be applied and specifically from Art. 2222 to 2238.
Proposal Rome locations
There are many locations in a city like Rome that offer a good background for a marriage proposal or a surprise wedding proposal. This can be a simple roman alleyway street or a major landmarks. Please find below an image collection showing the best places where we have photographed surprise proposals before. Pass your mouse over the photo to view the location. Click the picture to see a larger frame and to read important picture comments and details from our expert photographers. To see real life sample Proposal Photographer in Rome sessions check out the surprise wedding proposal section of the Blog.
"My fiance Katie and I cannot give Andrea enough of a positive review as he truly helped make our experience in Rome a memorable one. The pictures he took will adorn our wedding website, Facebook pages, and the walls of our home for a long time."

Matt
"Andrea is a incredibly talented photographer and great to work with. He helped to alleviate the anxiety of choosing/working with a foreign photographer; being bilingual really made communication by phone, email, and during our engagement shoot very easy."

Charlie
"Andrea was professional from start to finish and a pleasure to spend time with. On the day of the surprise proposal the weather was forecast to be bad, Andrea was more than accommodating to my last minute plans to ensure the proposal went off with out a hitch! The photographs are something we will treasure forever so thank you Andrea"

Wayne & Vicki
"Not only did Andrea provide Josh and I with the most beautiful photos but he was professional and had an eye for what would work. I would highly recommend Andrea and would even fly him to our wedding to be our photographer!"

Kathryn
"Andrea is personable, punctual, and incredibly talented. Amazing experience! We are very pleased with the photographs taken by Andrea.
He was extremely helpful in assisting me as I planned a surprise proposal for my girlfriend (now fiancé). After the proposal, Andrea suggested several nearby areas for additional photographs, all of which were great spots."

Ross
We'll help you set it up
Full location support. We know the city well and can guide you in picking the right location for your surprise wedding proposal. Knowing all the pros and the cons associated to the different places. Choose from a wide array of options. Ranging from the most beautiful and well known locations. To the most intimate alleyway that no one knows about. Ready when you are.
Full weather support
A few days before the surprise wedding proposal we'll be on the look out for the weather report for any sign or rain. With a back up plan in the drawer just in case.  Ready to reschedule or relocate.  Available with quick turnaround. Our proposal photographers are reachable online through instant messaging for any last minute updates.  Let's make it happen. Rain or shine!
Engagement photo session
Continue on the Rome photoshoot with an engagement session.  Starting from the proposal location. By foot or with the help of a car service with driver. Visit all the best spots guided by a professional photographer. And bring home unique, romantic and creative engagement pictures of your Rome proposal.
All the best tips included
Great local tips to celebrate this special roman occasion.  From a typical local taverna or pizzeria to a beautiful terrace view restaurant overlooking the sweeping roman skyline.  We'll try to be updated on local events or happenings that might be interesting to include in the photography session. Connecting travelers with a true local photographic experience of Rome.