Amalfi PhotoShoot
Couple Engagement Anniversary Honeymoon Vacation
We are an Italian photography studio passionate about couple lifestyle photography. Experienced in producing superb vacation images to remember your visit in Italy and the Amalfi coast in a stunning once in a lifetime Amalfi photoshoot.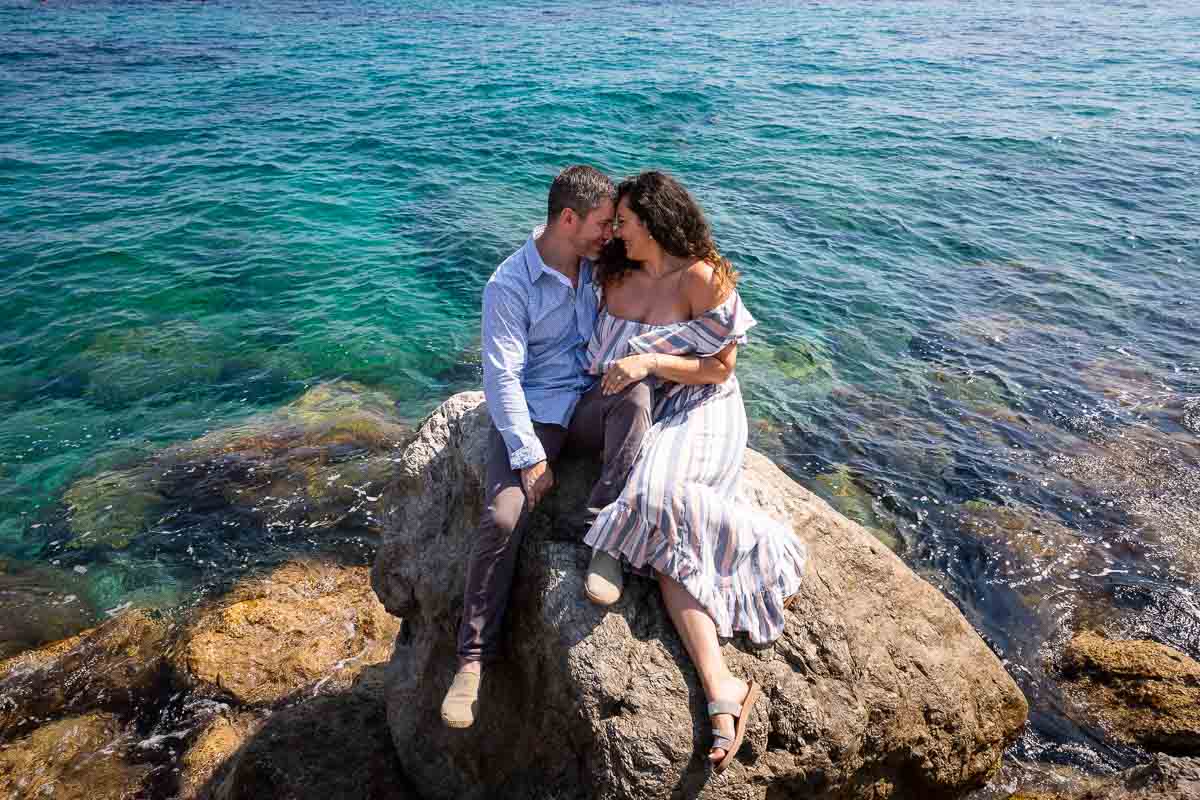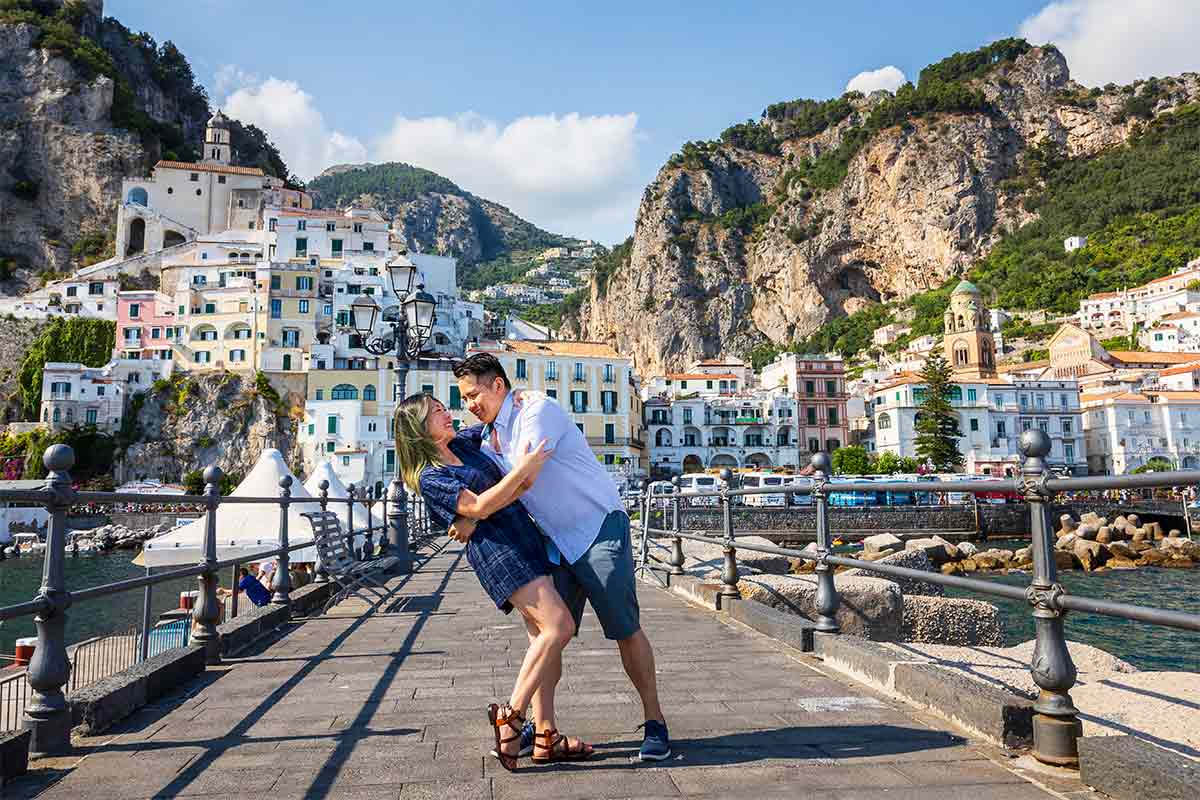 How does it work?
The Amalfi coast is a spectacular place to take outstanding couple photos. There are some many picturesque scenery which make for the perfect backdrop. And we have now made it easy for you to get the pictures you are looking for. Presenting a simple immediate price quotation which can be adjusted according to preference. Enabling you to custom design the Amalfi photoshoot to perfection. Choose from a 1 hr photo shoot in one of the Amalfi coast seaside towns. Such as Positano, Amafi, Praiano, Sorrento or Ravello. Or extend the photography to include more than one location. Conclude your booking by select from one of the many post processing options available!
"Andrea came down from Rome to Positano & took some amazing & memorable honeymoon photos at our hotel Covo dei Saraceni! He was professional, reliable, fun and innovative as we utilized our 5 star hotel views from our terrace and pool area and the vicinity on the beach, pier and other advantageous photo sites.

Amber
What can you expect from the photoshoot?
Feeling at ease with the locations and the language. In order to capture the true essence of Italy as background to your couple photography portraits. Put together a romantic love story made up of faithful pictures in some of the most breathtaking views in southern Italy. With stylish and unique picture frame compositions the beautiful and splendor of this land. Going for posed portraits. But also fun and playful snapshots. All of this as we walk around in the old town center. Below by the water and the beach. Above with spectacular sweepings views. As well as during a wine toast or a taste of gelato! Creative once in a lifetime images in a one in a lifetime location.
What time should we shoot?
The best time for a photo session is either at sunset or at sunrise. Where the latter vary according to season and daylight saving time. Please find below a table which indicates the best time frame to achieve the best light results in photography. With the hour preceding sunset known as the 'golden hour'. A moment in which the light is bright yellow and makes for fantastic photo photographic effects in your Amalfi photoshoot.
March
8:00 am to 6:00 pm up until March 28th 
August
10:30 am to 7:30 pm
September
10:30 am to 6:30 pm
October
10:00 am to 6:00 pm up until October 26th then 10:30 am to 4:30 pm due to daylight saving time
November
9:00 am to 4:00 pm
December
9:00 am to 4:00 pm
January
9:30 am to 4:30 pm
February
10:00 am to 5:00 pm
Shooting at sunset or sunrise
The above is our recommendation to achieve the best daytime light for an Amalfi photoshoot. However one can begin or conclude the photo session before or after these times to achieve more artistic images such as silhouettes with bright vivid colors. Where the blue hour which is the time after sun has set where the sky is full of bright vivid blue colors.
Do you need a helping hand?