Wedding Photography in Rome
by Andrea Matone photographer
Wedding Photography in Rome
We are a creative agency with a passion for wedding photography & developing beautiful digital memories. We have the privilege to work in such a beautiful city such as Rome and have established a reputation for always bringing creativity to the table with every wedding.
Experience
10+ years of experience as professional wedding photographers. Backed up the sapient work of our photo editors and retouchers.
Locations
Thorough knowledge of the city of Rome and the best places to take pictures. With consideration for the best time to be there.
Language
Bilingual knowledge of English and Italian. No language barrier. Local knowledge with international experience.
Andrea Matone photography
A little about me and the studio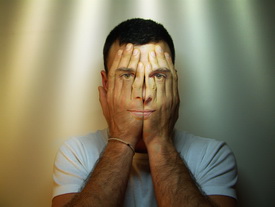 Italian by birth. Grew up in the United States. Studied photography at the Istituto di Fotografia e Comunicazione Integrata of Rome Italy. Founder of the Andrea Matone photographer studio offering unique and creative photo services in Rome. Authentic and Non Conventional. 
Wedding photography a paradise
of observation, curiosity,
sensibility and expertise.
We're the Andrea Matone photography studio, a creative agency located in the city of Rome. We pride ourselves on showcasing unique and professional photography services for a wide variety of weddings in Rome. From full day weddings to on-location Honeymoon Photo Shoots. Learn more about us.
What we can help you achieve
The Personal Photography you are looking to cover your wedding event in Rome
Roman Catholic

Civil ceremonies

Symbolic marriage

Private ceremonies

Embassy weddings 

Vow Renewal
Digital Photography

Image Editing 

Post Production processing
Bridal Hair and Make up

Chauffeured car service

Flower bouquets 

Sparkling wine 
We feel very lucky to have found Andrea and quite fortunate to have chosen him for our wedding photographer. We have only the most positive things to say about him and his photography. If you are considering wedding photographers in Italy, he is one of the best and you won't be able to beat his price for the quality that he delivers. We will be thanking him for years to come, as will our friends and family members!

Lucia
My husband and I came to Rome for our 1 year wedding anniversary and wanted to renew our vows so I found Andrea Matone online and saw his amazing work and ended up hiring him to take photos for the vow renewal. He really made this experience easy and fun and he was very professional as well. He gave us a sneak peek of our wedding photos and I am very pleased with them so far ! I would recommend him to anyone !

Michelle
I can't express to you how utterly phenomenal Andrea is, not just as a photographer, but as a person as well. He was so relaxed and made us feel so at ease, and two people who hate getting pictures taken, had the time of our lives spending several hours driving around Rome doing a wedding photography shoot. He also arranged hair and makeup for me, as well as a car and driver, and both of those were just perfect. We did a slideshow of the wedding photos at a reception we held at home and our guests were truly blown away. I will be forever grateful to Andrea for making our wedding day an absolute dream come true. I highly, highly, recommend him.

Stacia
We have been blown away by how gorgeous the wedding photos came out! They are everything we imagined and more! Andrea has a fantastic eye. He perfectly captured the magic of our stay in Rome in such an artistic way for us to look back on for years to come!

Angie