Saint Peter's square
Our first destination was no less than Saint Peter's square in the Vatican city of Rome. We set up under the monumental columns that create unique lighting effects. In order to make the photography e-session more interesting we decided to take the first pictures with a mobile phone! And I have to say that I am impressed by the quality. I question myself whether my professional equipment will continue to be needed in the near future!
We stepped up to the cathedral to get some more pictures of the spectacular location.
Gianicolo water fountain
Our next stop was the Fontanone water fountain on the Janiculum hill with a breathtaking view over the city. We started by the edge of the water with the stunning monument as a backdrop. The light was just right so we took some photos of the engagement ring. This is an absolute great location because it offers so many different picture ideas. We then set up a different prospective by shooting with the city as background.
Then we also took a proposal picture!
The Roman Colosseum
This was our last stop. So iconic and beautiful with the right light. There are works going on a big piece of the structure facade. So we had to adjust a little bit. I also had to adapt the image frame as to not include too many bystanders in the pictures. Overall I think the result is very nice mainly due to our wonderful couple that is so photogenic! Thank you for such a pleasant morning! All the best!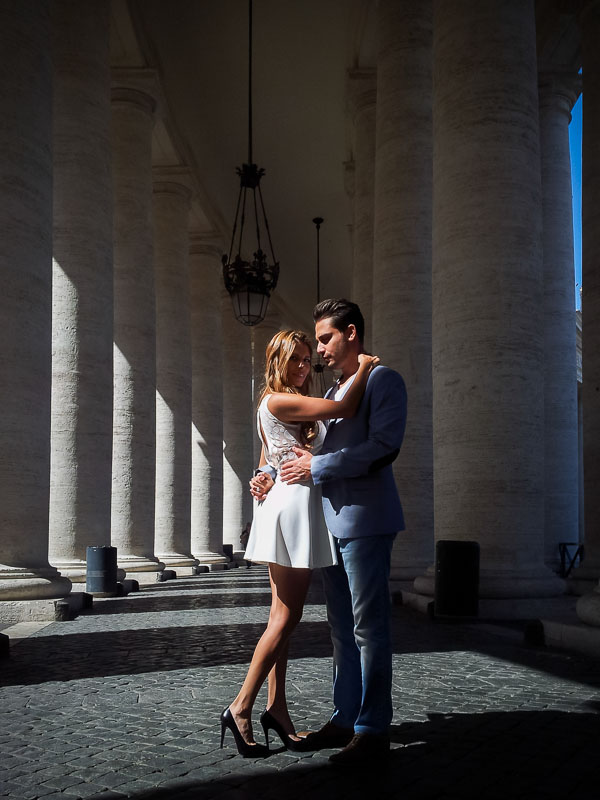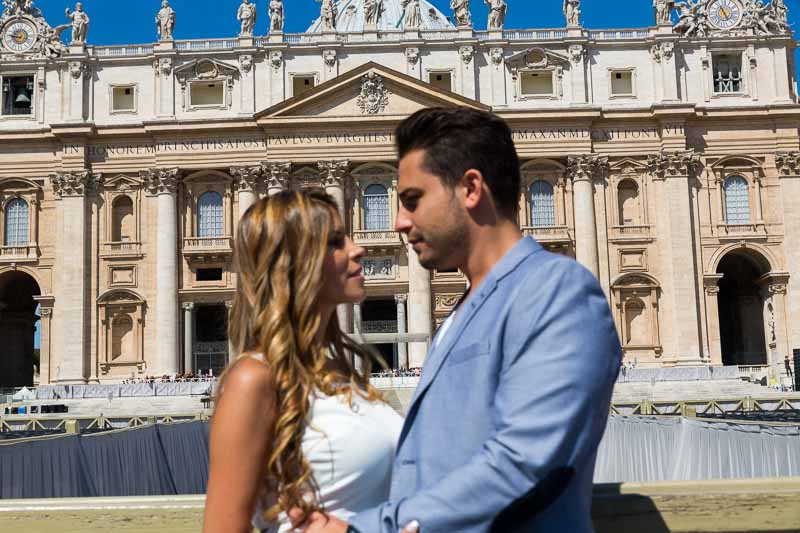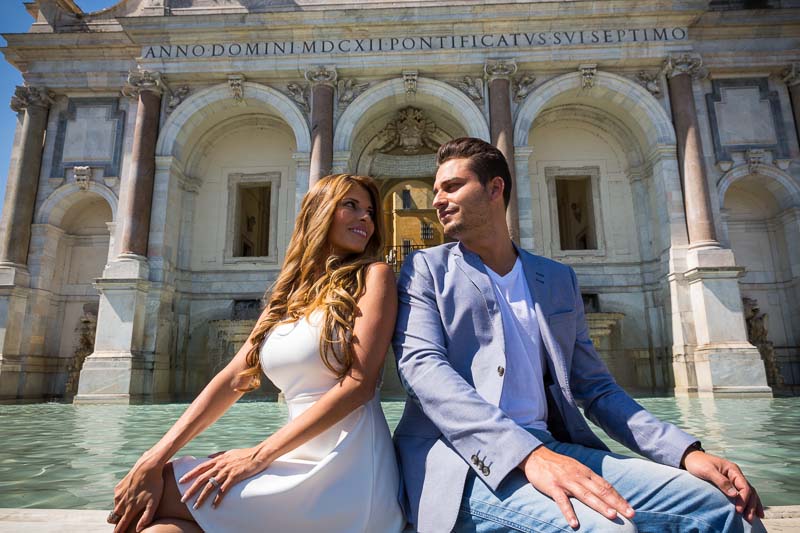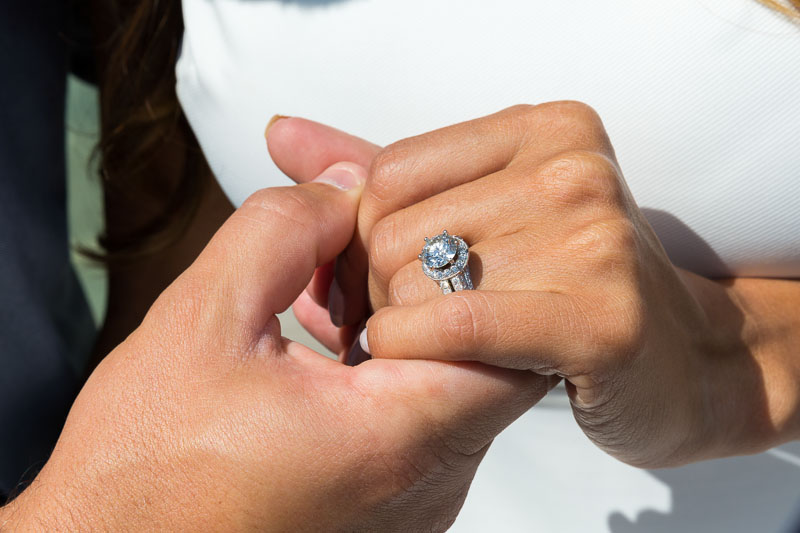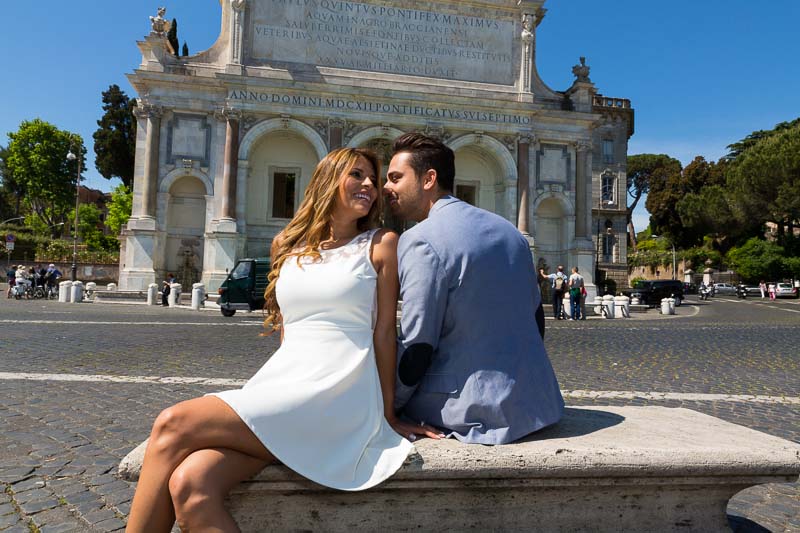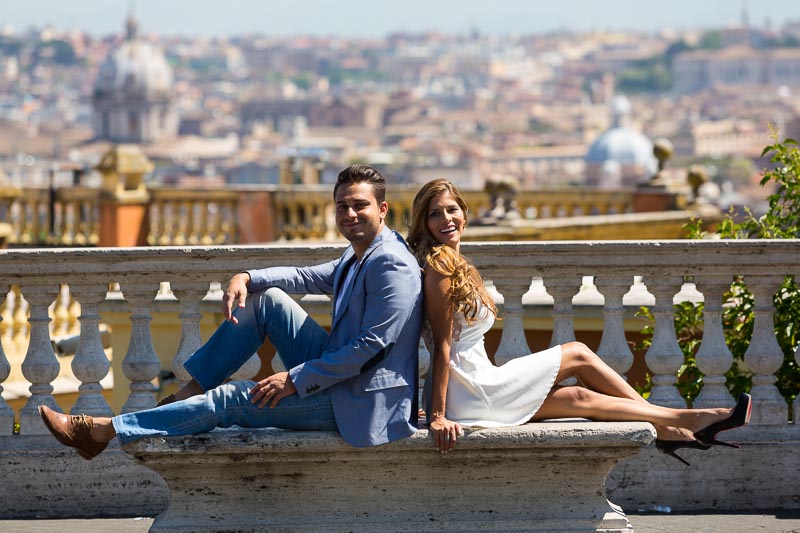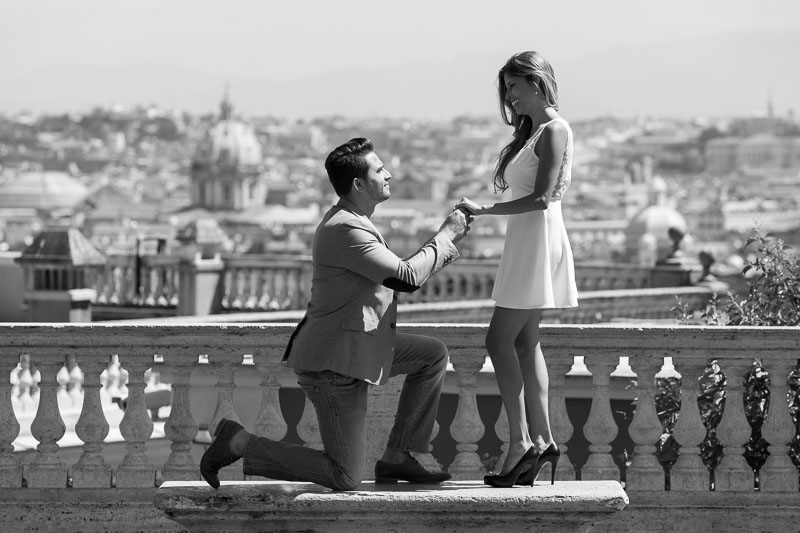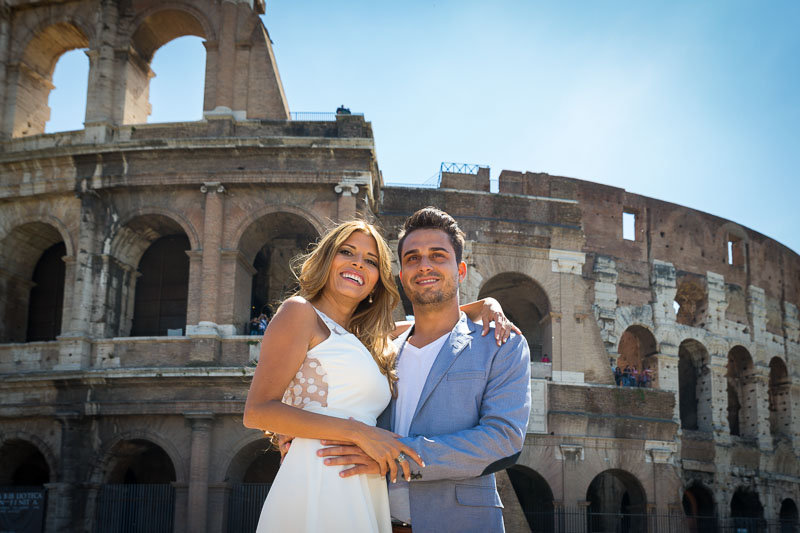 Our latest photo shoots taken from the blog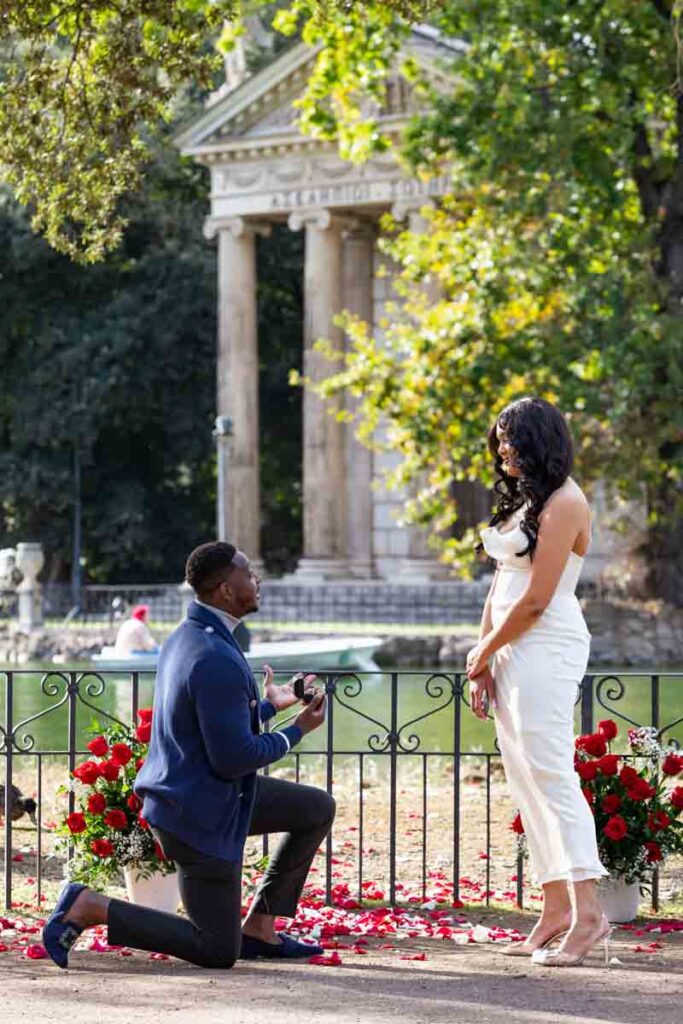 Surprise Engagement photography at the Villa Borghese lake with the scenic Temple of Asclepius in the background surrounded by romantic red roses
Read More
Summary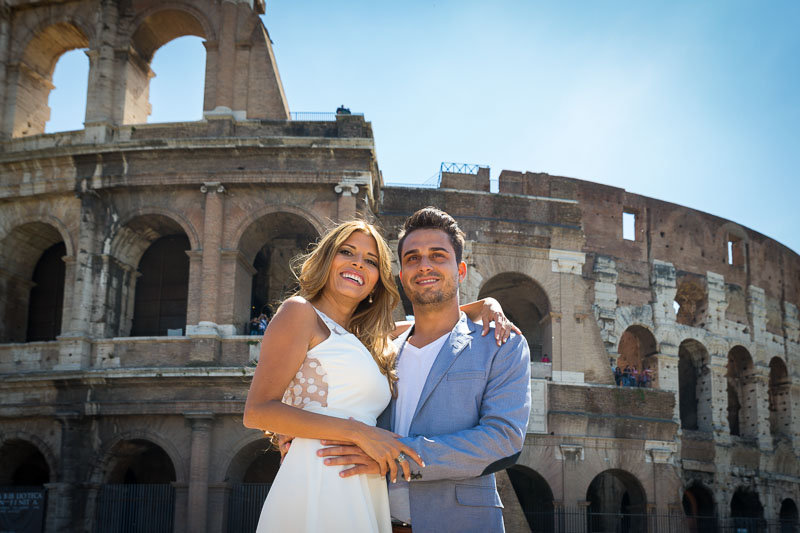 Article Name
Description
A unique engagement photo session in Rome Italy. A warm sunny day to take beautiful colorful pictures around the city.
Author