Watching a movie at the Roman Pantheon
4:00pm  March 15th 2012 I was waiting on the steps of the water fountain in Piazza del Pantheon beneath the obelisk admiring the Pantheon facade. The massive structure is so captivating that I almost did not notice two people watching a portable tv! This was an irresistible scenario to photograph; something that would certainly draw the attention of a photographer like Martin Parr which has been an inspiration for me in the past.  
The photography session
So as soon as Andrew & Tracy arrived I asked them to step in between the people watching tv and the Roman Pantheon. They might have thought that I was crazy but they didn't!  So we broke the ice like this (kind of cold shower)! The photography session in Rome was so enjoyable as Andrew & Tracy were so easy going and relaxed and the day's weather so beautiful. We walked from the Roman Pantheon to the Colosseum talking about this and that and taking some pictures of a nice day visiting Rome. More details on an engagement session in Rome.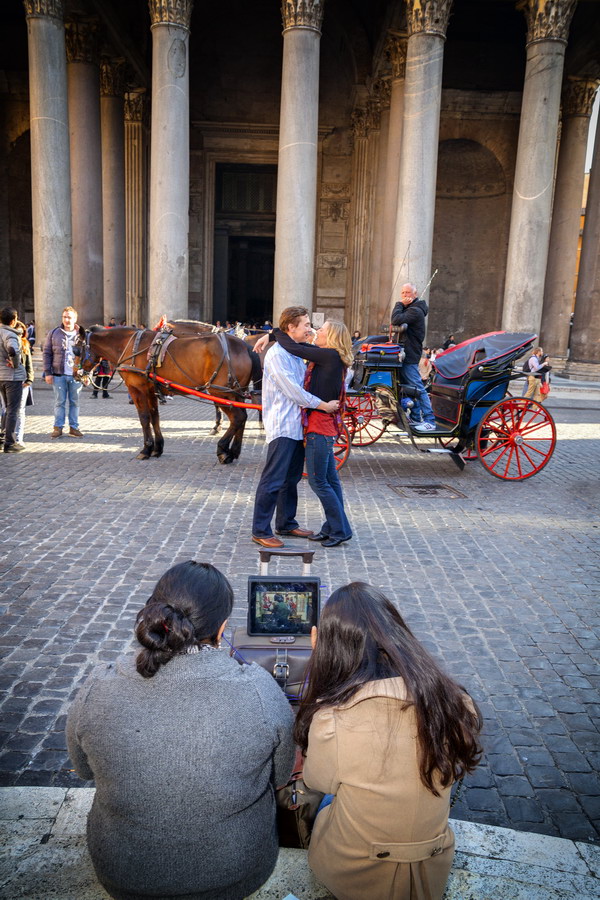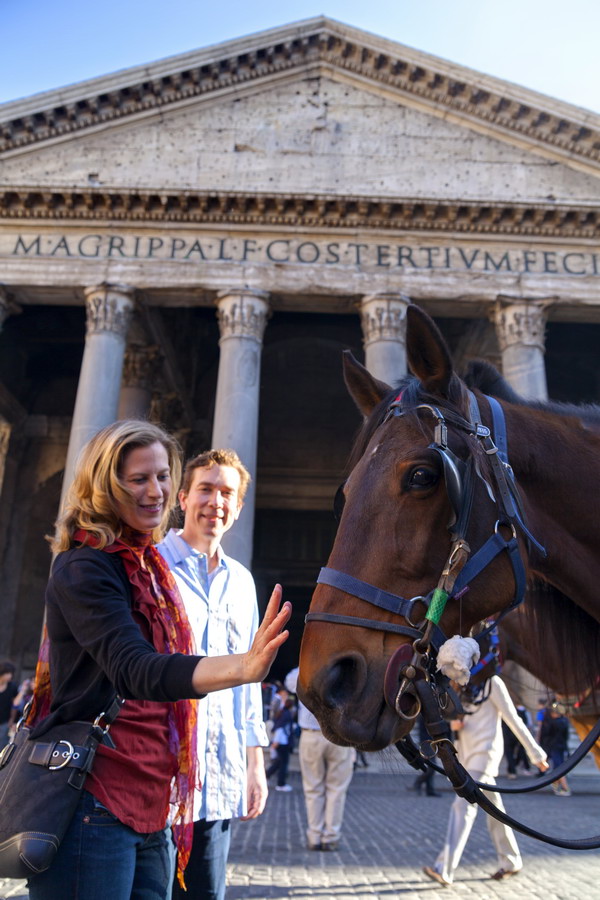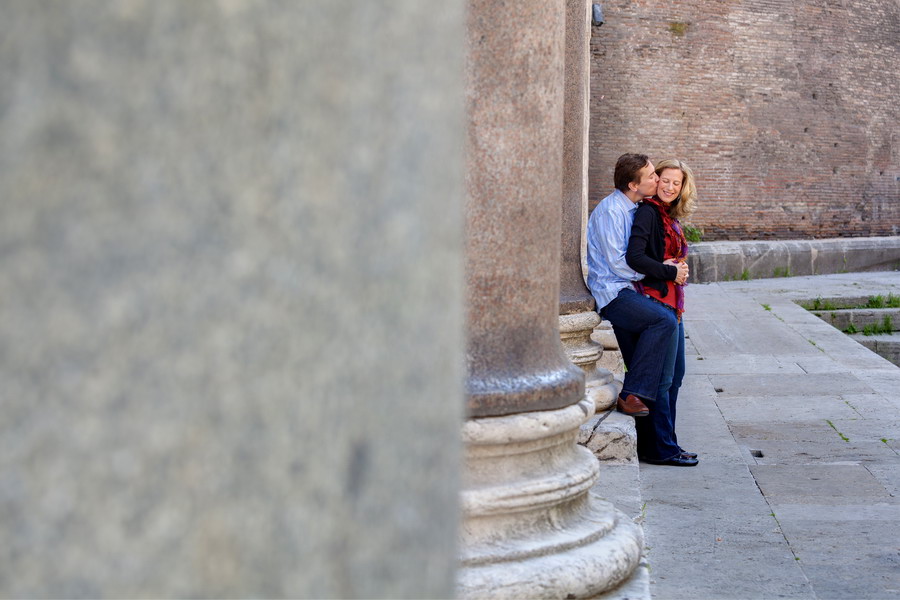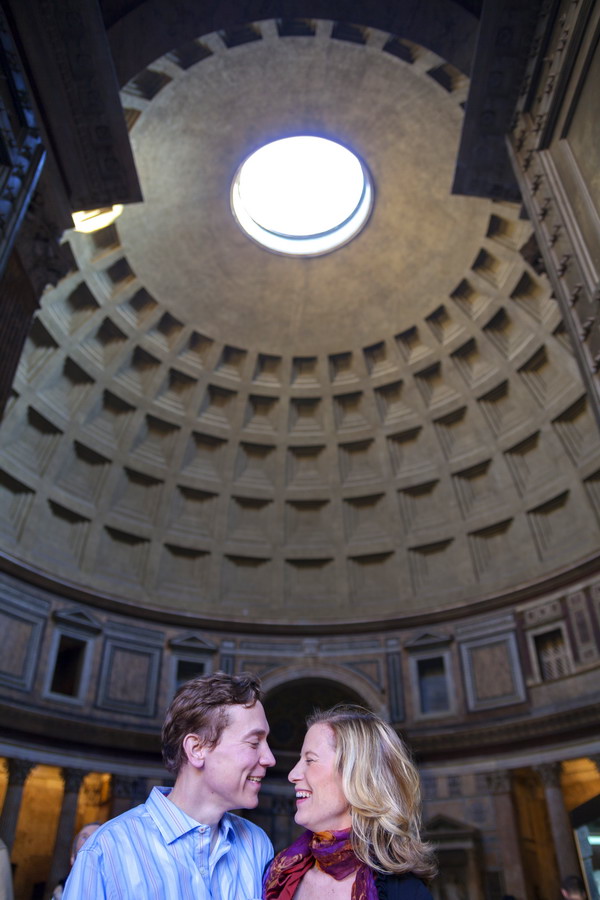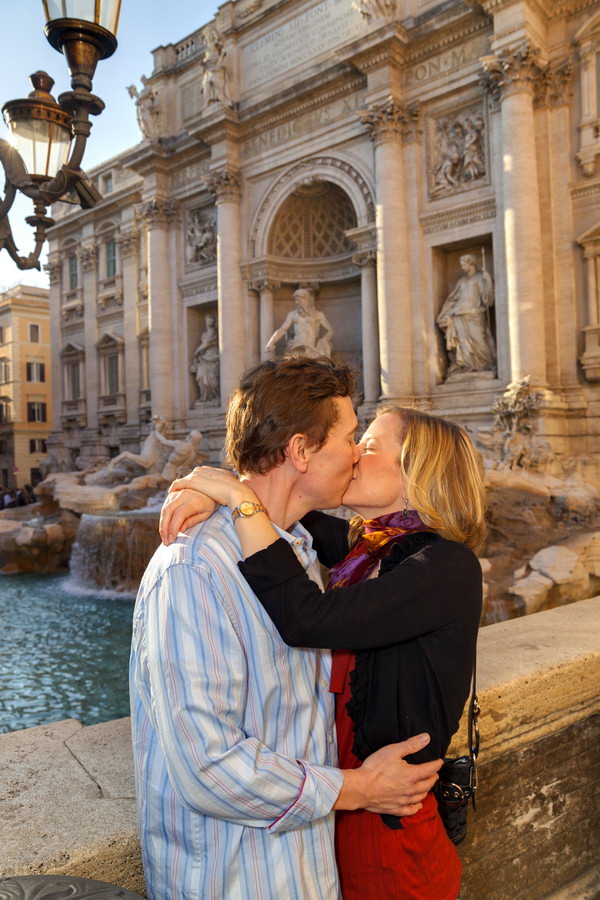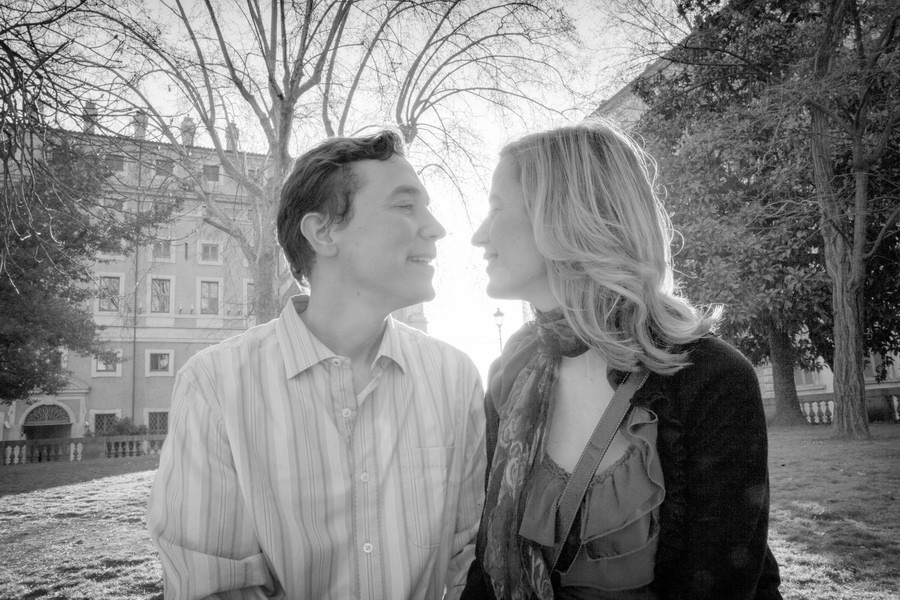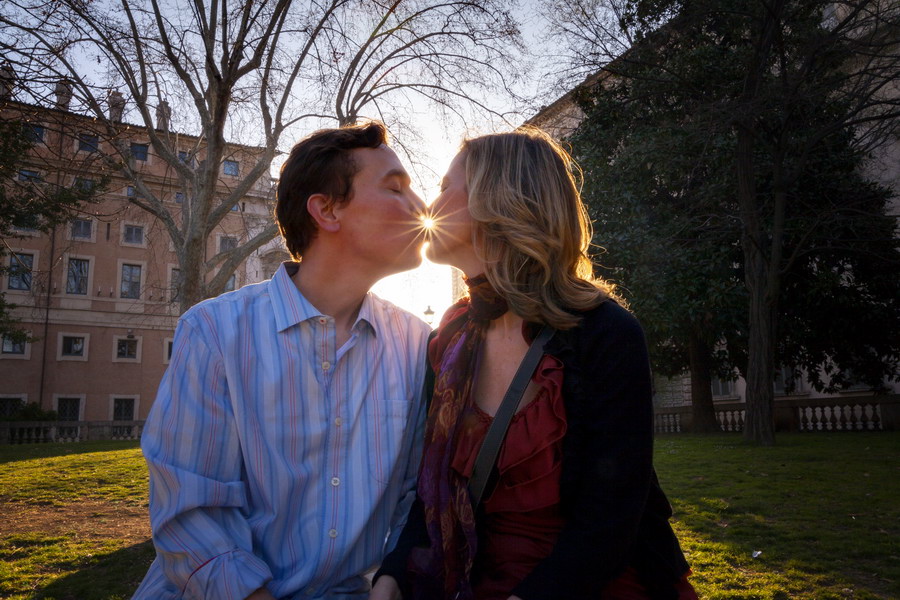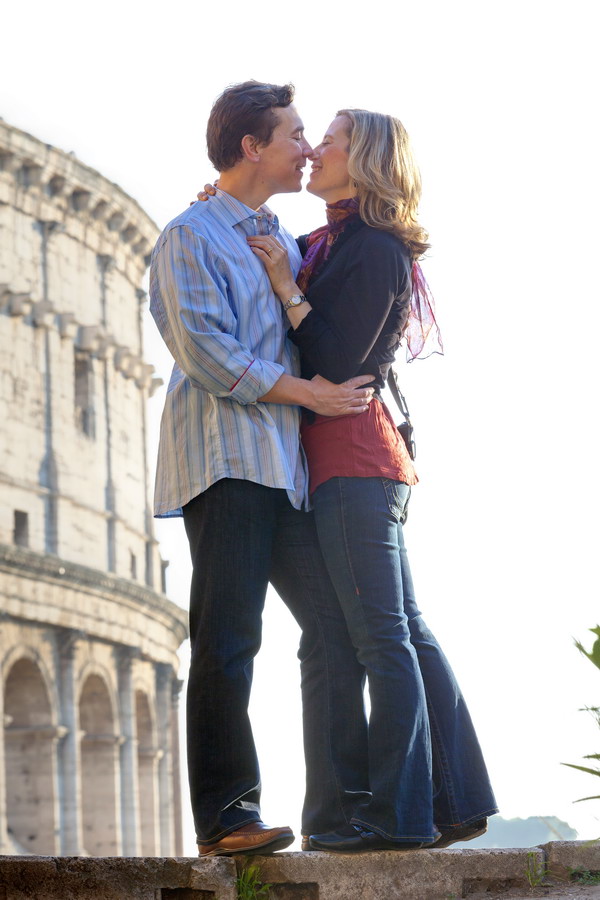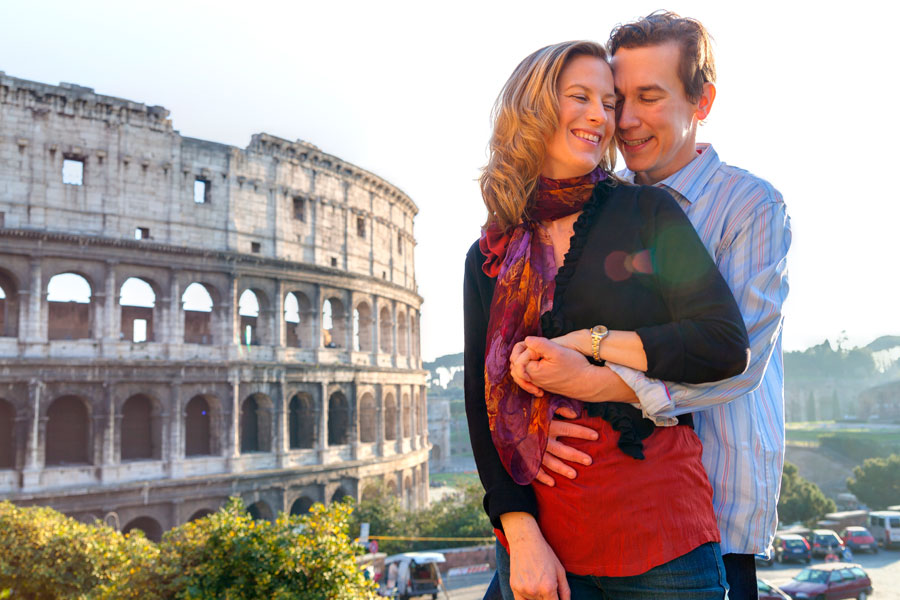 Summary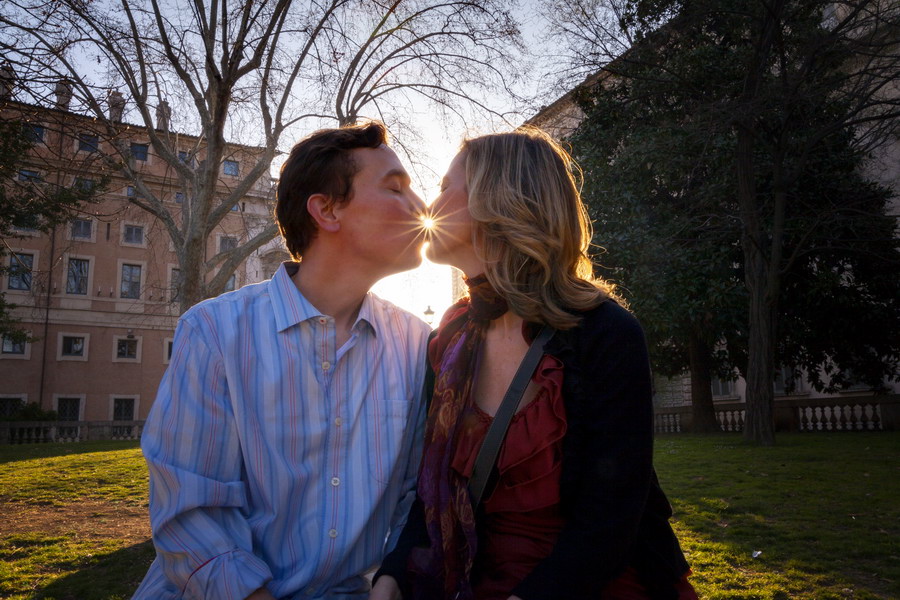 Article Name
A beautifully lit engagement session
Description
This was a fantastic walk on an engagement like session. Going from the Pantheon to the Coliseum at sunset.
Author