Church Santa Anna in the Vatican
I met with Chris and Sarah in the morning to photograph their blessing at the Santa Anna Church in the Vatican city. Also known as Pontificia Parrocchia Sant'Anna in Vaticano. Such an astounding location to celebrate a marriage renewal blessing in Rome Italy. Full of ancient papal history and beautiful baroque architecture and details. The ceremonial service lasted about 20min and soon after were out to celebrate this wonderful event with some fun wedding style photography.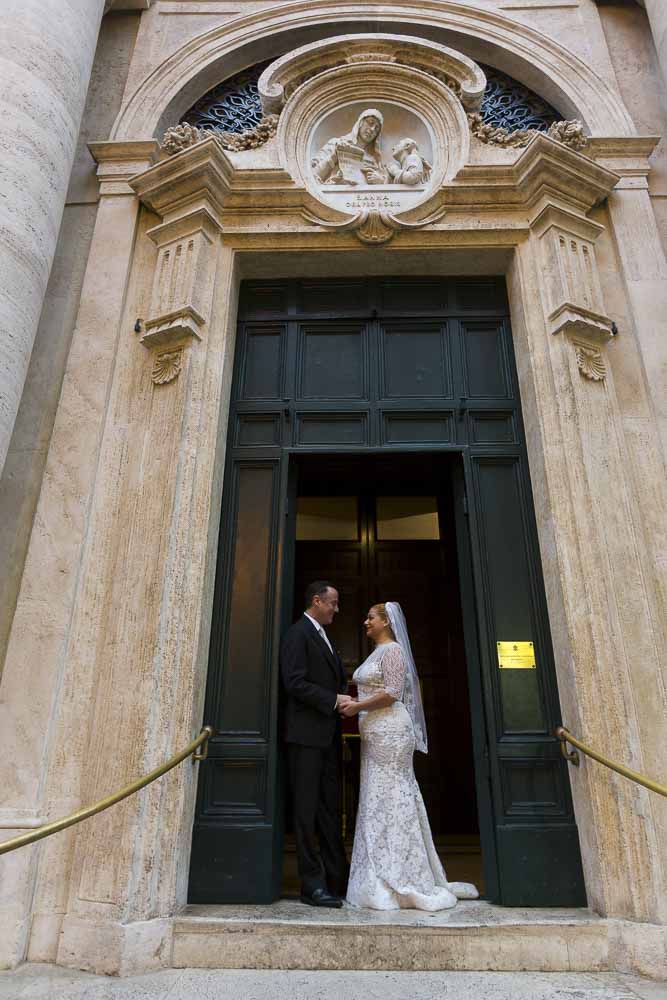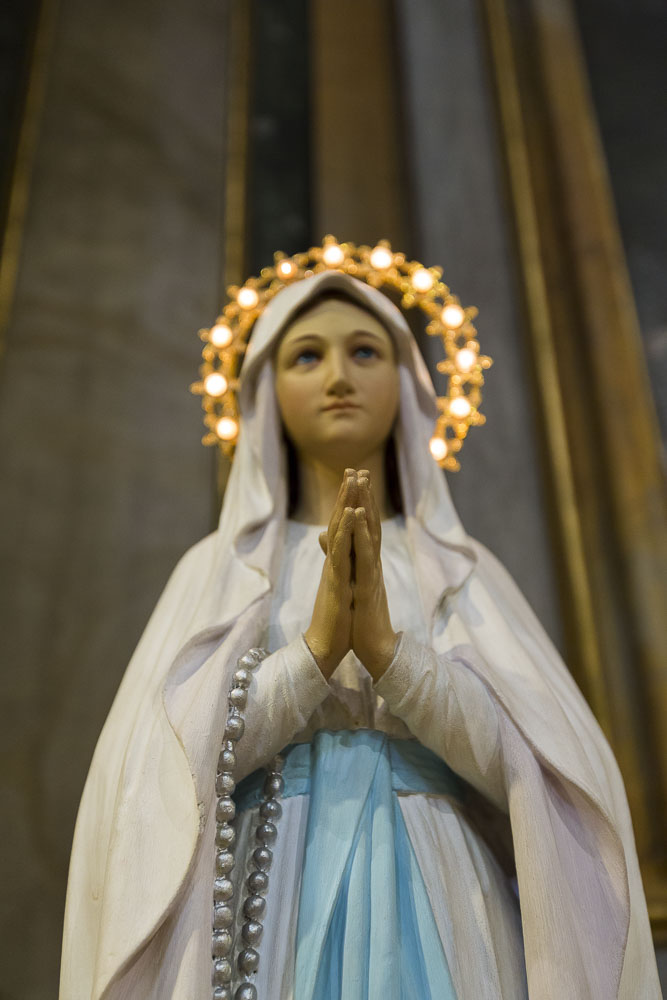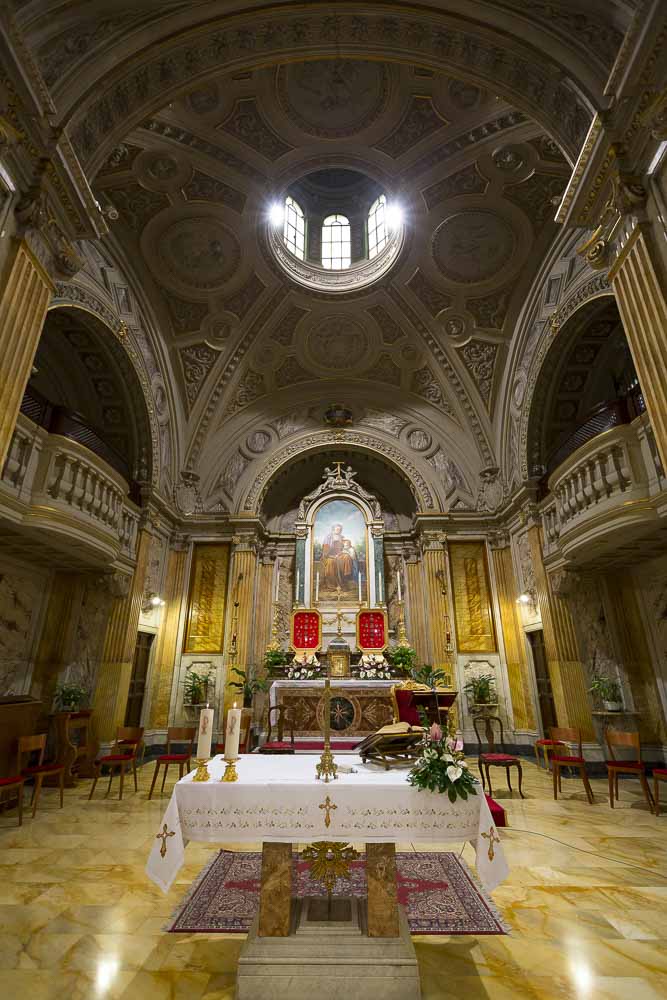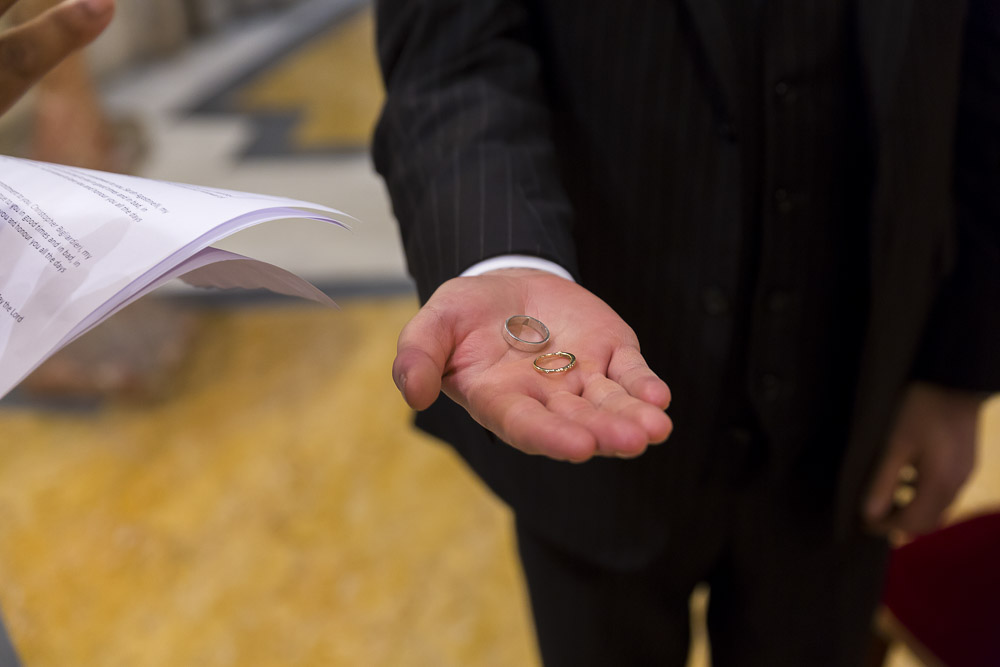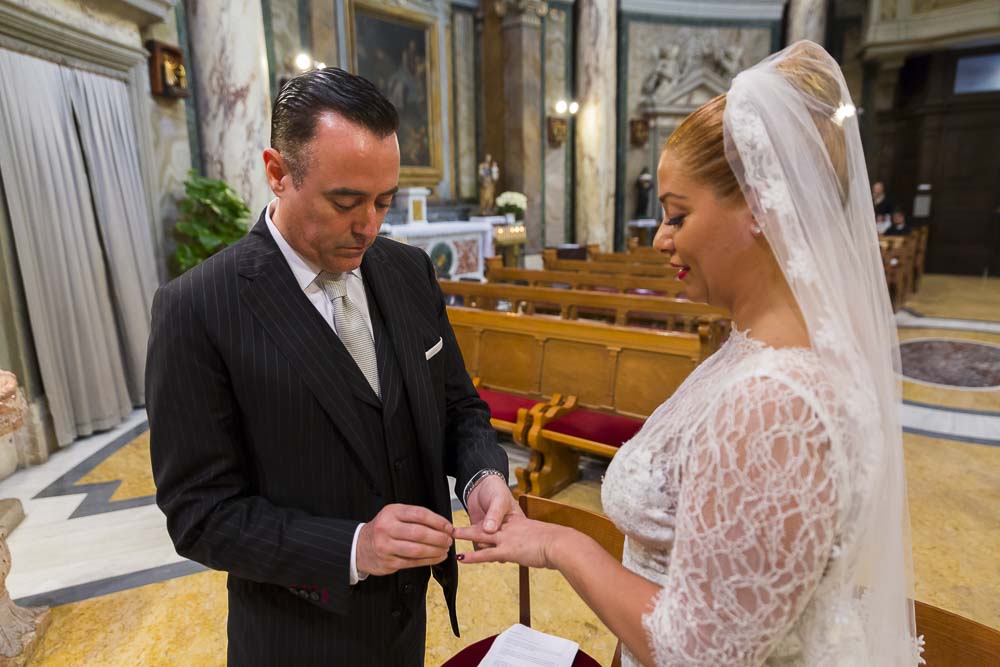 Saint Peter's square
After the Catholic Blessing we moved over to Saint Peter's square where we continued with the bride and groom wedding style session. Taking pictures underneath the Cathedral and in around the columns which create such beautiful architectural perspectives. Then we took some more candid photos as they crossed the street with the Basilica dome in the background. And inside a coffee bar as they drank an express or two!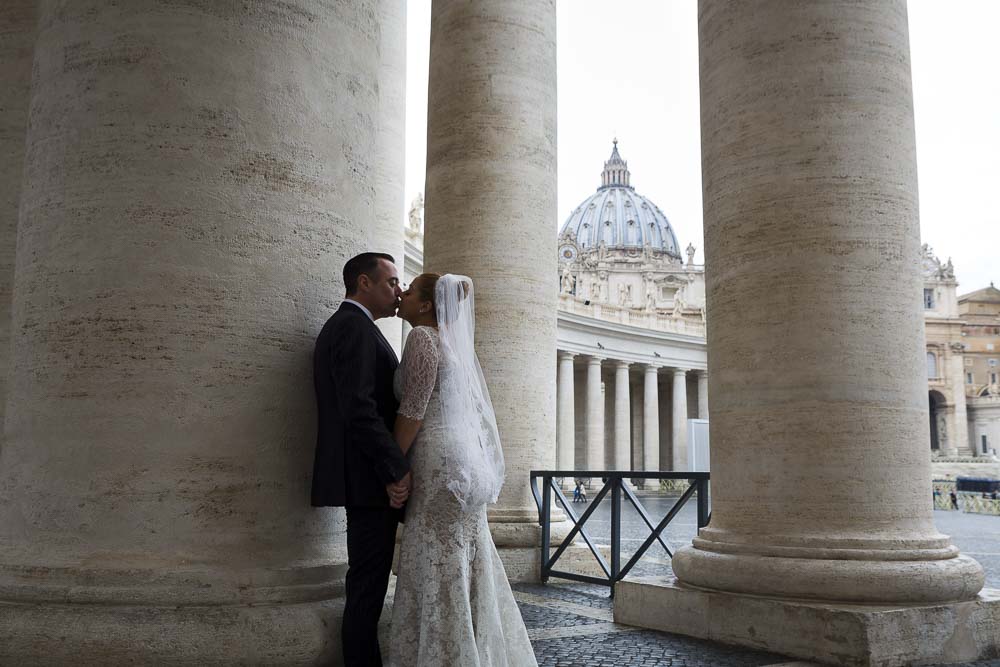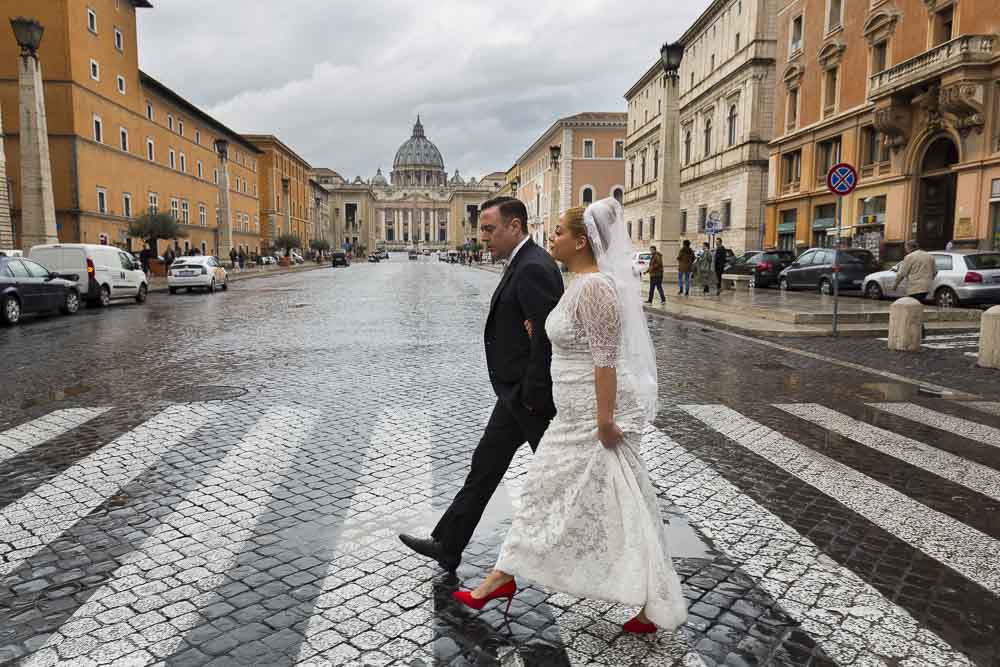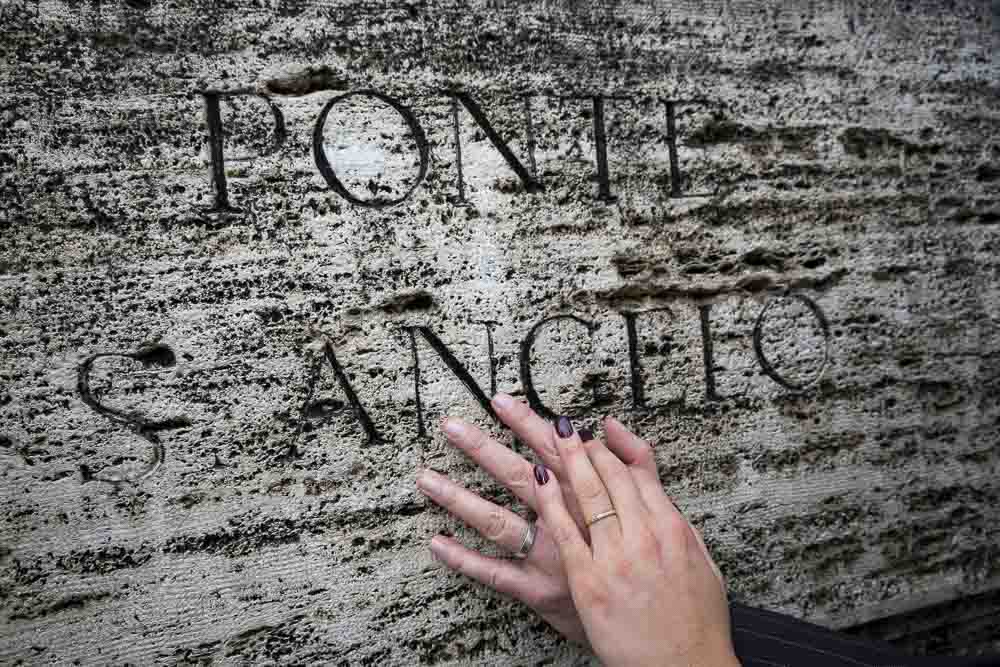 Castel Sant'Angelo and the Tiber river
We walked through Via della Conciliazione and headed over to to Castel Sant'Angelo bridge. Such an incredible location for iconic and romantic images of Rome. We had a relatively intimate photography session on the bridge with the angel statues looking on from the sides!
After taking come photos of the wedding rings on an ancient marble slab, we walked down to the Tiber river bank. Where we found a wide range of photo ideas. Taking inspiration from Italian graffiti on the walls and playing with different views on the bridge and the castle. I think some really cool pictures came out here!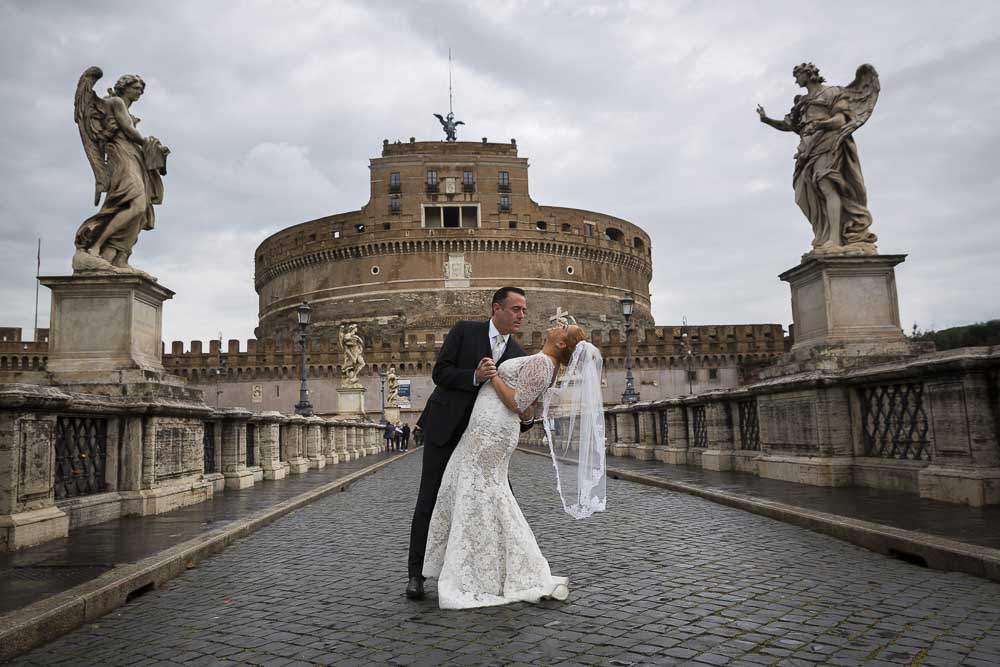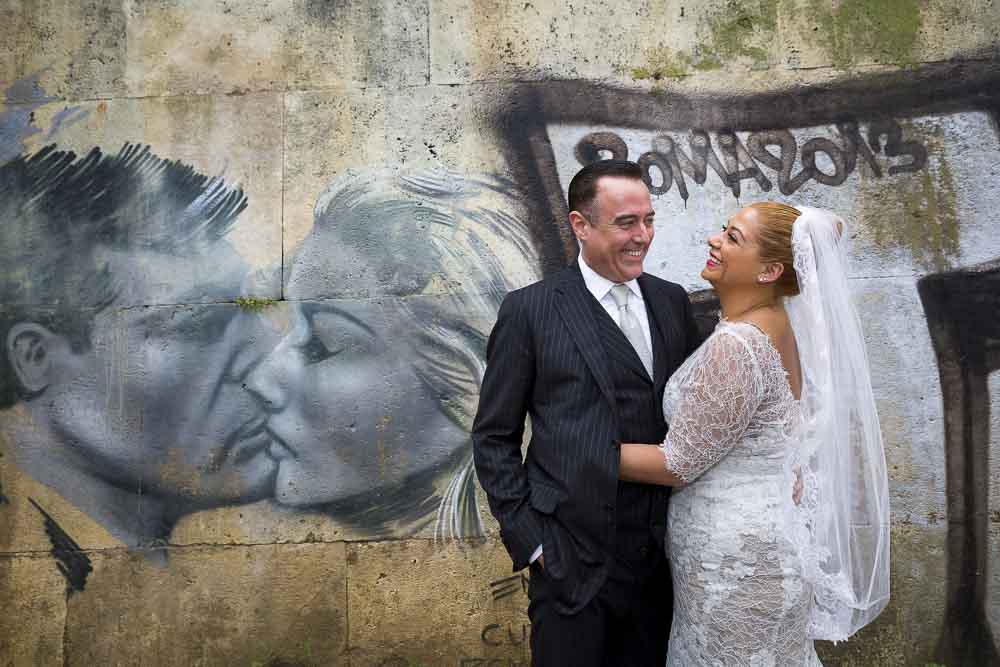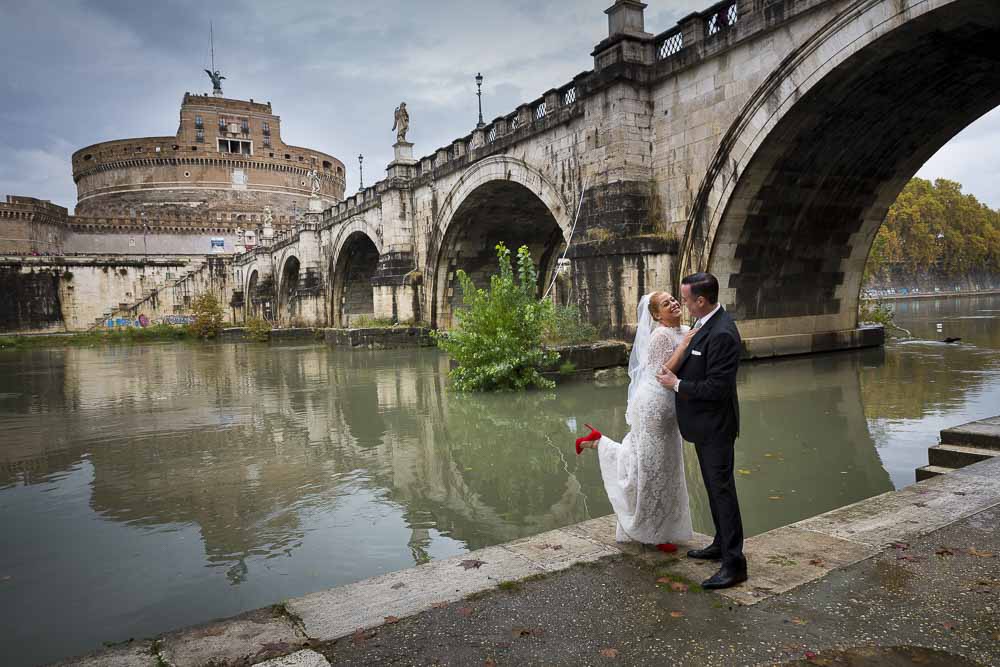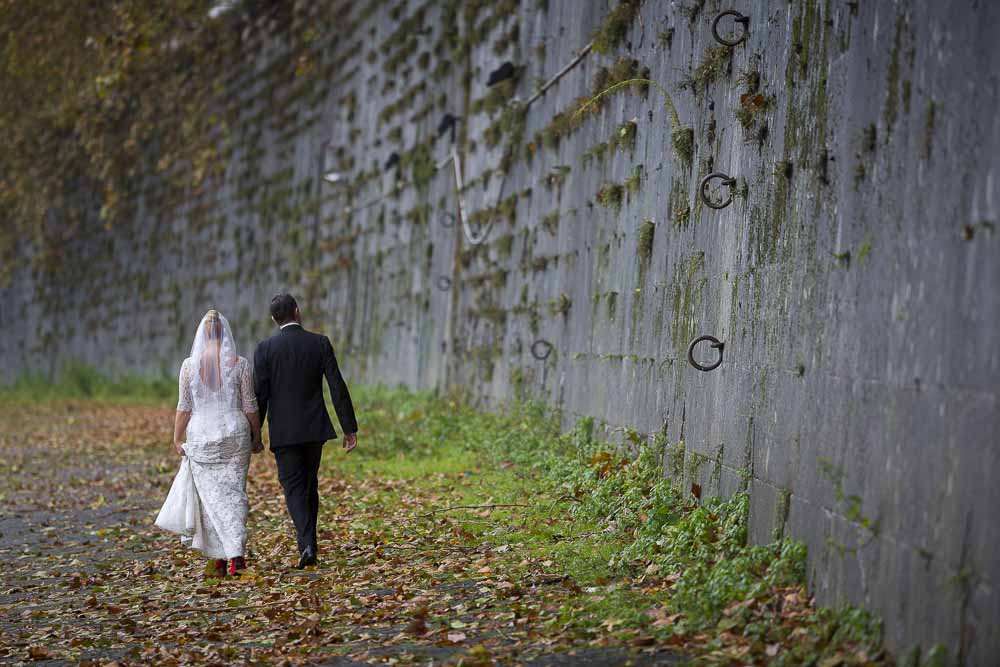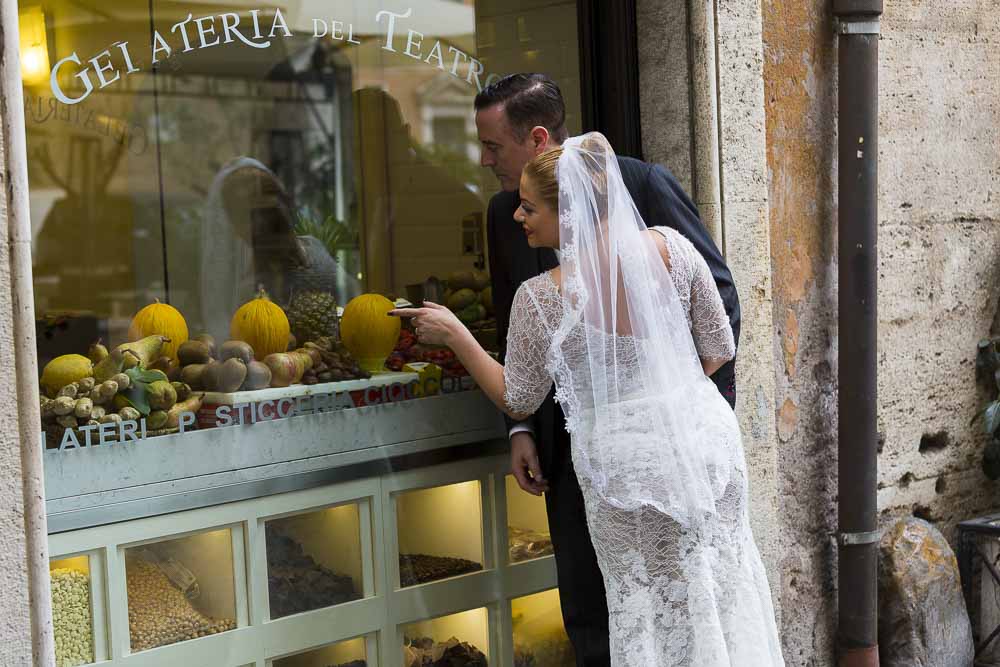 Via dei Coronari
If you like typical roman streets filled with small off the beaten track alleyways, Via dei Coronari is certainly the right place. Such wonderful Italian shops and inspiring corners and squares. Ancient doorways, water fountains and characteristic local bars and wineries. So we stopped for a toast and to capture such exclusive images of this wonderful setting.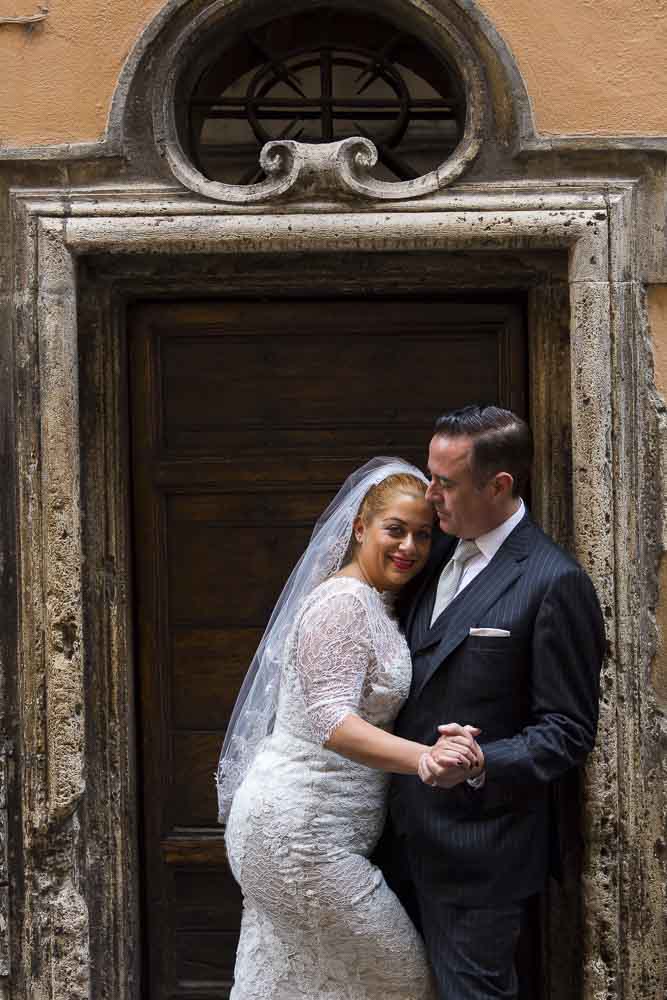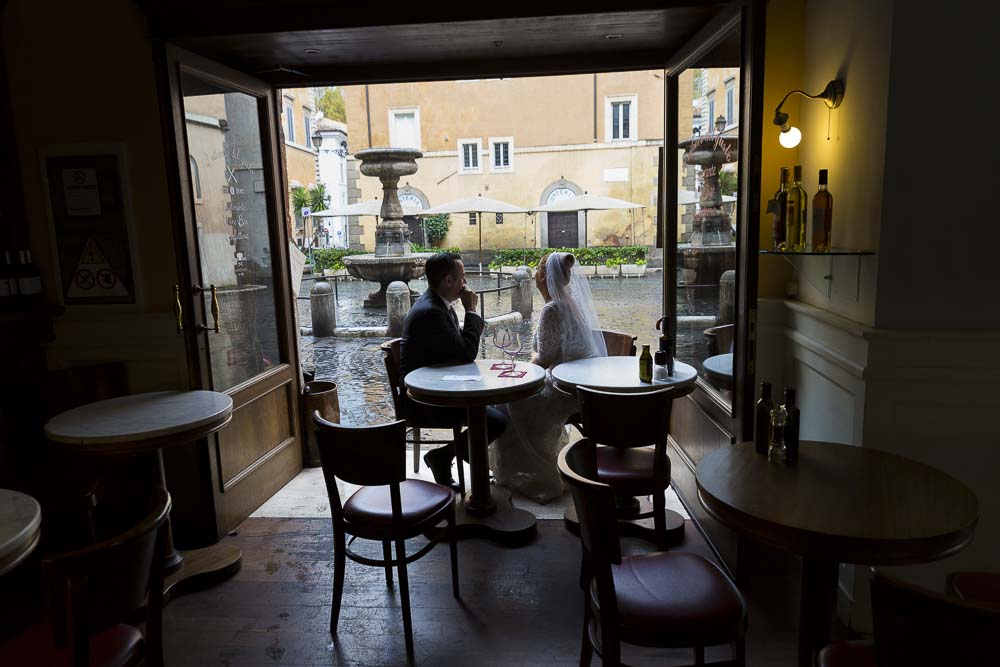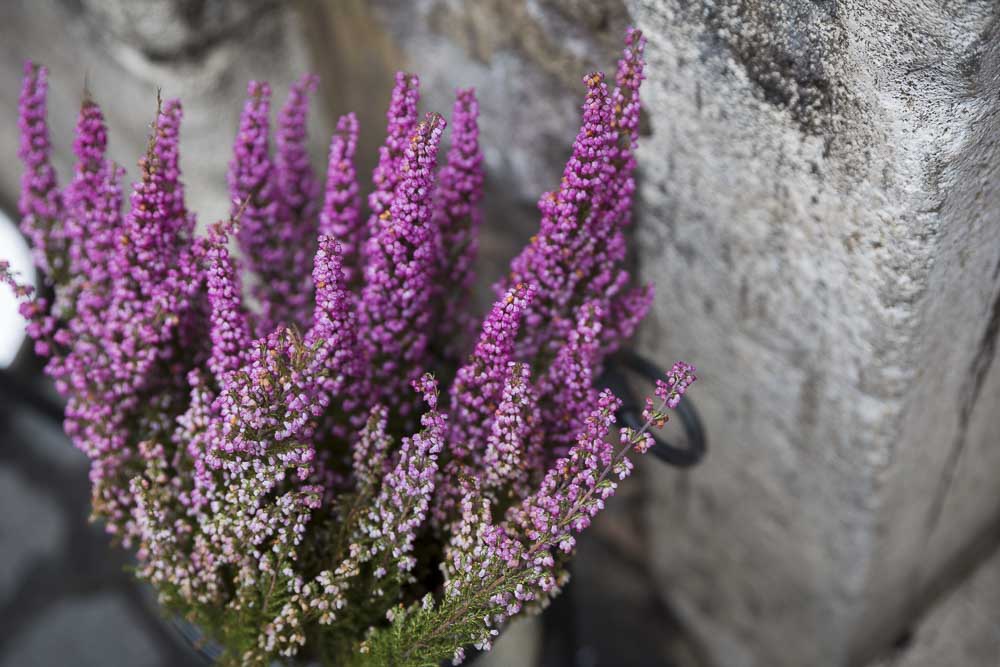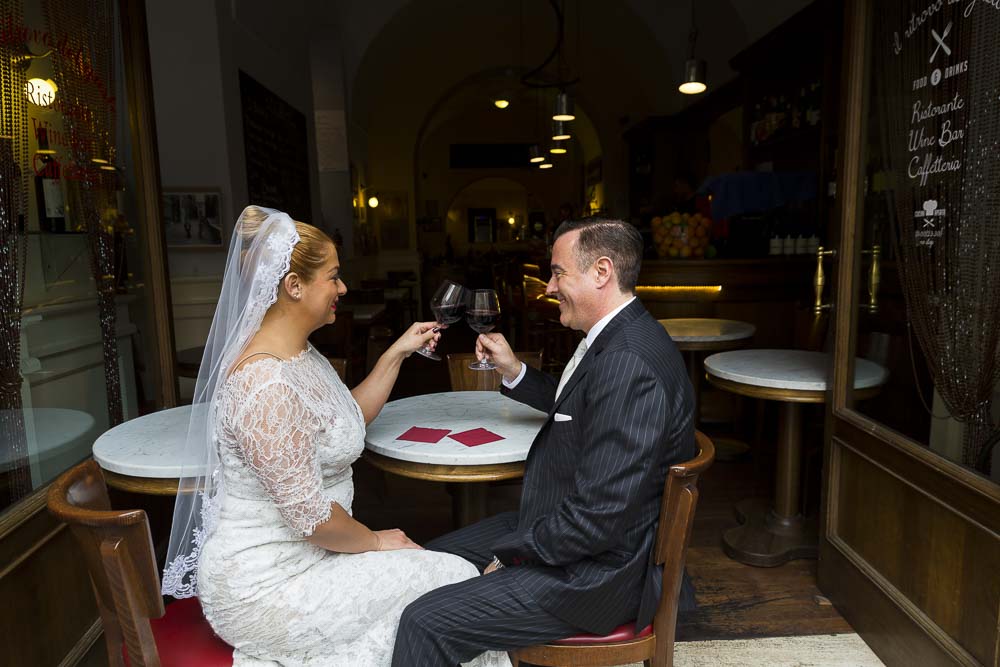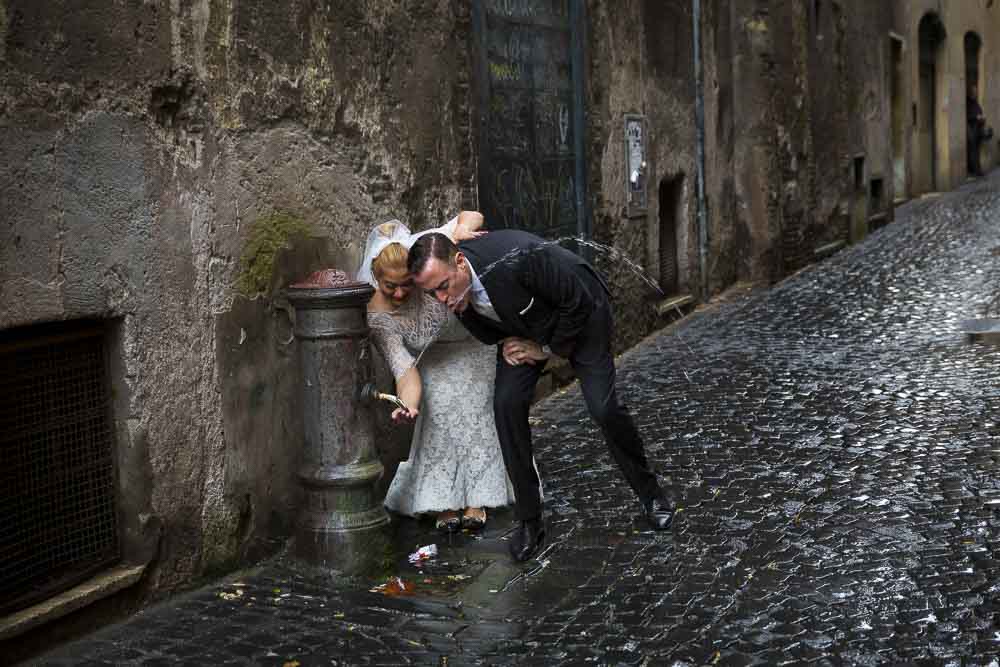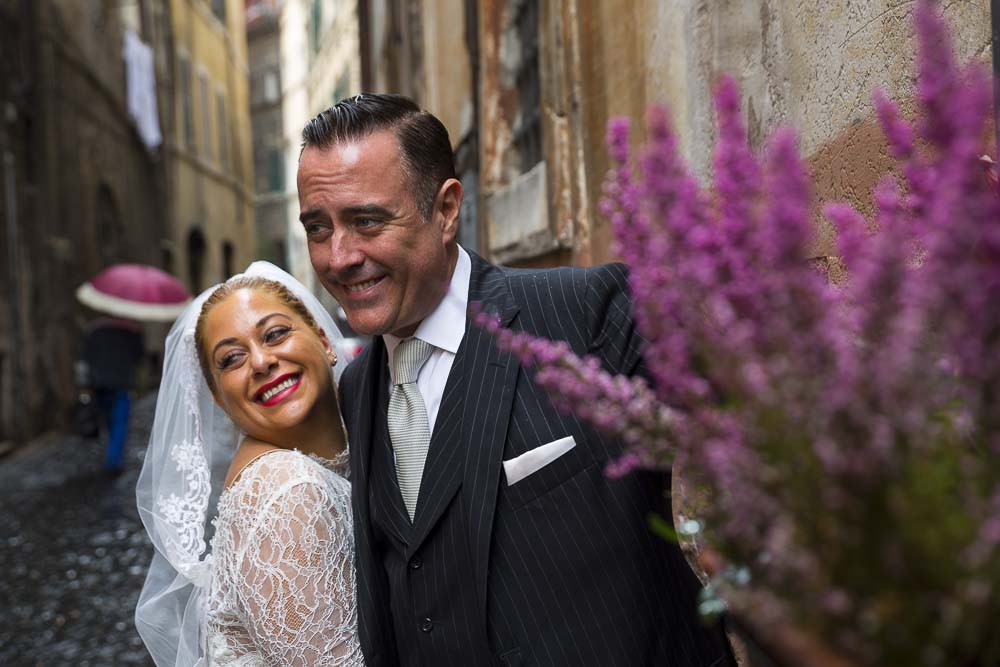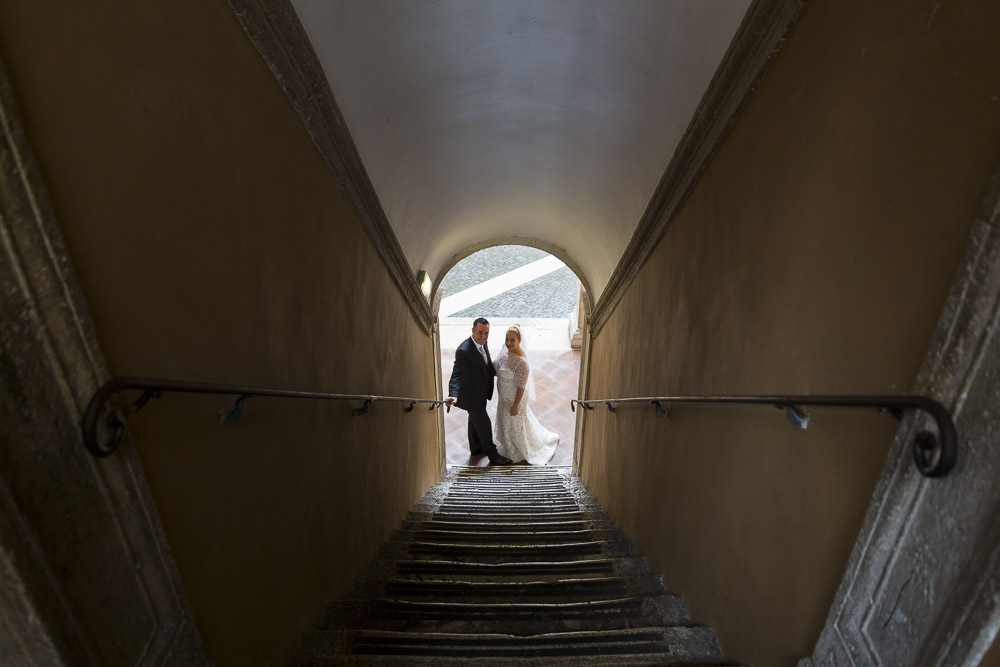 Piazza Navona and the Roman Pantheon
After resting a little bit we made our way to Piazza Navona. Running into a really nice square where we took some snapshots from above and at the end of some cool staircases. Piazza Navona was not very far away and after continuing the photo session under the Fontana dei Quattro Fiumi and in around the other architectural water fountains.
After a fun pizza break where we had a chance to laugh and to chat with the people behind the counter. We walked over to the Roman Pantheon which completed this really enjoyable photo shoot.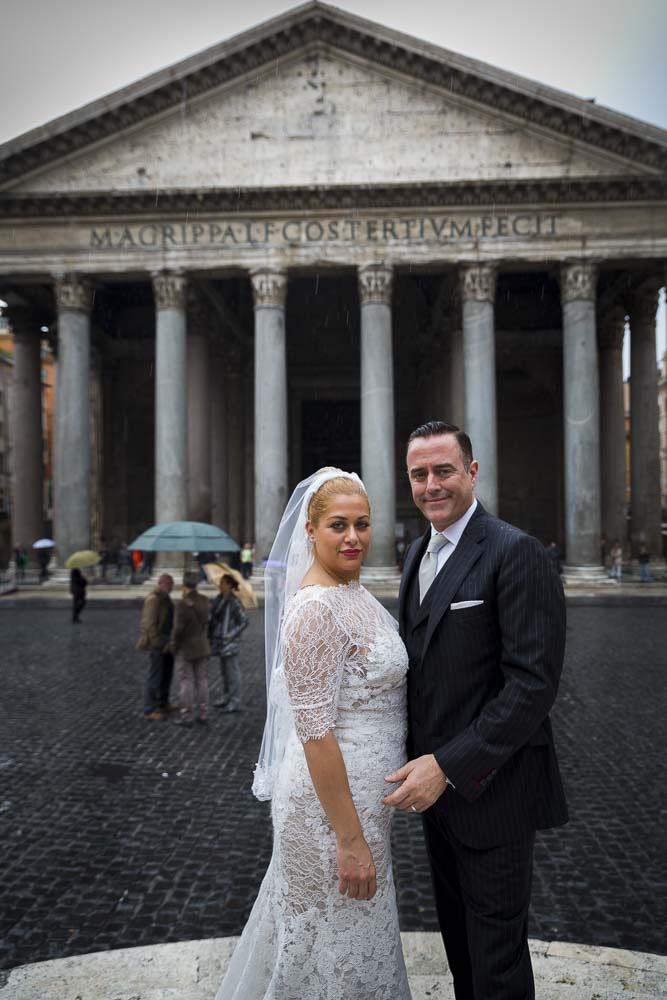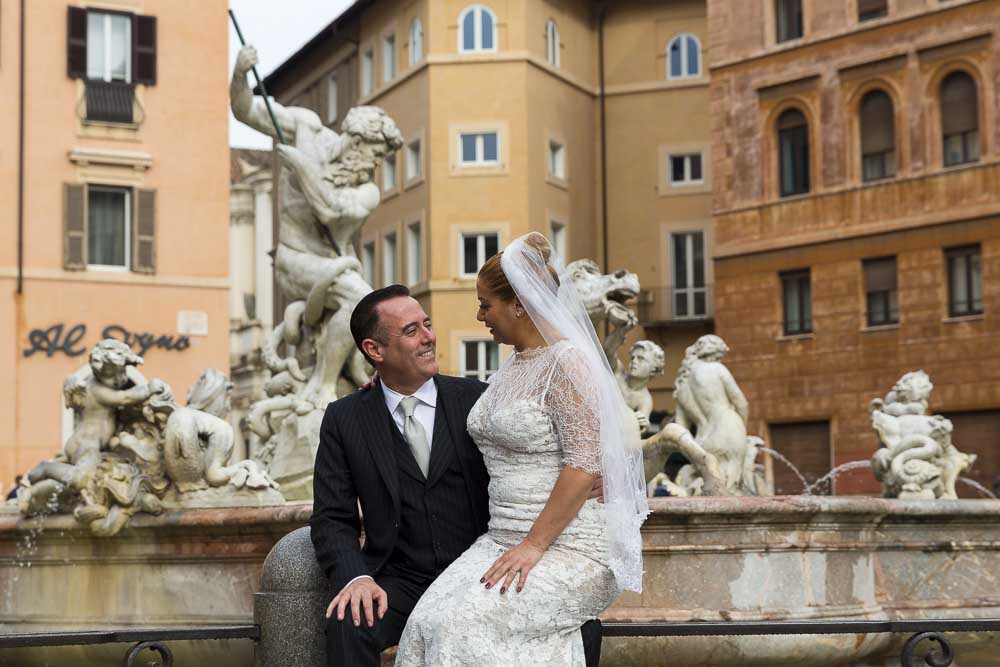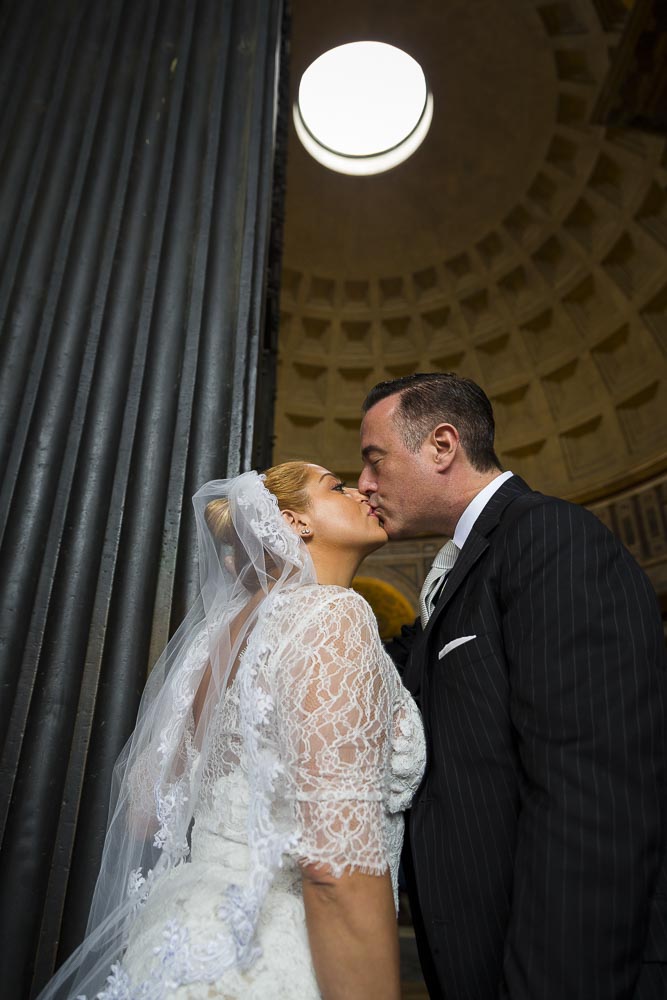 Time of the year: November
Time of day: morning-midday
Duration: 3 hrs
Locations:
> Church blessing at Sant'Anna in the Vatican
> Saint Peter's square and Via della Conciliazione w/bar stop for coffee
> Castel Sant'Angelo and the bridge and walking down to the Tiber river bank 
> Via dei Coronari in Rome
> Piazza Navona
> The Roman Pantheon
More pictures may be found on the Portfolio page or the Blog .
Here are some wedding related posts take from the blog:
Pre wedding photography session in central Rome
A stylish wedding anniversary photo shoot
Great views on a destination wedding in Villa Palazzola in Italy
A marriage vow renewal celebrated at Giardino degli Aranci park.
Summary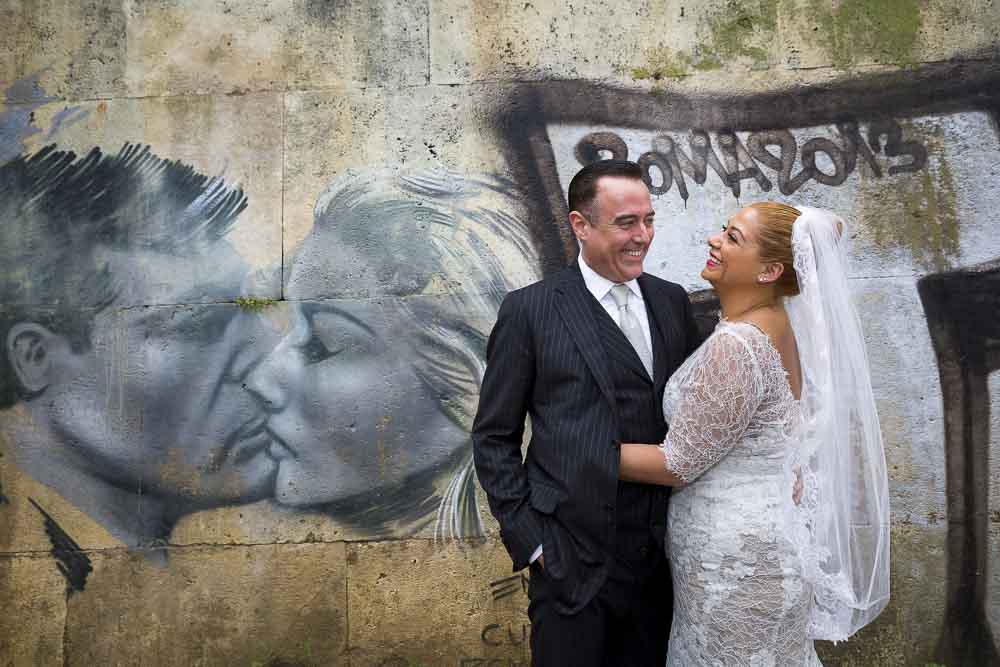 Article Name
Description
A very unique wedding blessing celebrated with in the Santa Anna Church found in the Vatican city in Rome. Following with marriage photos in around the town in some truly spectacular roman locations.
Author
Publisher
Publisher Logo