"Vatican weddings are a wonderful and unique experience. An extraordinary joyful moment to celebrate your love for one another with friends and family while bringing homage to the Pope and the Catholic church.
Here is an essential list of what to do to set up a
Wedding in Vatican
1st step: Get in touch
Getting married in the Vatican city is not easy but it is possible. As the number of ceremonies that are celebrated within Saint Peter's Basilica are limited. You need to send in your request early in advance. If you wish to be considered to have your wedding day celebrated in the Vatican city. Or to have your vows renewed in the Vatican. How much time in advance? At least a year in advance if not more.
Patience is a great virtue as the process is not so straight forward. You will be requested to present detailed documentation and face substantial administrative costs. But you will not be alone in this journey. Your church pastor will need to get involved and will have to get in touch with the Vatican authorities to bring forward your request to get married in the Vatican.
Tip #1. The Vatican authorities prefer to have weddings celebrated among friends and family. Within the context of your local community. So when requesting for a destination wedding to take place in the Vatican. It would be best to show the participation of friends and family. As opposed to to presenting the request for an elopement wedding made up of just the bride and groom.
Please note that the Vatican wedding dress code for brides is a wedding gown or wedding dress. Formal attire for the groom as well as for the participating guests.
2nd step: Choose your Wedding Venue
There are 2 church locations available to get married within the Vatican city walls.
Cappella del Coro
Weddings in Saint Peter's cathedral are celebrated Monday through Friday at 10:30 am with the exception of Wednesday. Wednesday is reserved for the official papal audience and the newlywed sposi novelli Vatican wedding blessing. Matrimony is performed in Cappella del Coro also called Chapel of the Choir. A side chapel found approximately half way through the church on the left nave side when entering the cathedral through the main gates. Here is the Basilica floor plan. The chapel is quite large and the seating arrangement can hold up to 100 seats. With much more standing room up to another abundant 100 places.
Tip #2: to schedule a wedding here it is best to start the process 1-2 years ahead of time in order to have enough time to gather and to send in all the requested paperwork and to allow for the due process to get approval.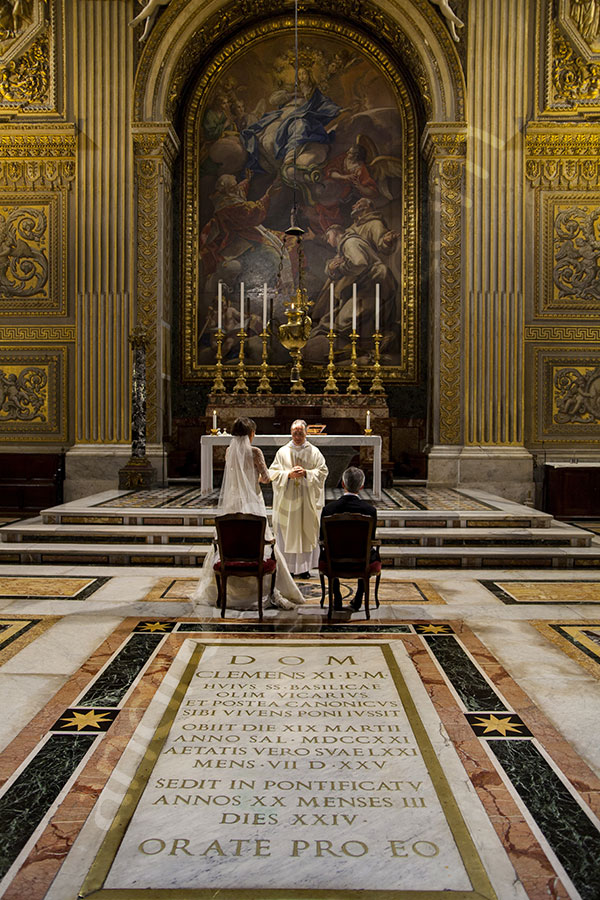 Church of S. Anna Palafrenieri
also known as the church of the Palafrenieri Confraternity. Church of Saint Anne in the Vatican is the other church option available to celebrate a wedding in the Vatican city. The church is also found within the Vatican walls. But not inside Saint Peter's cathedral. To gain access to the church you will have to use the porta Sant'Anna Vatican entry found on the right hand side of Saint Peter's square. Next to the Vatican guard security checkpoint. Weddings here in Sant'Anna Church may be performed any day of the week with the exception of Sunday.
Tip #3: the waiting time to gain acceptance to have your wedding celebrated here in this church is much shorter than Cappella del Coro. You may be able to set up a date within 3-6 months and have everything easily set up in less than a year. Together with the photography and/or videography and wedding car service if needed.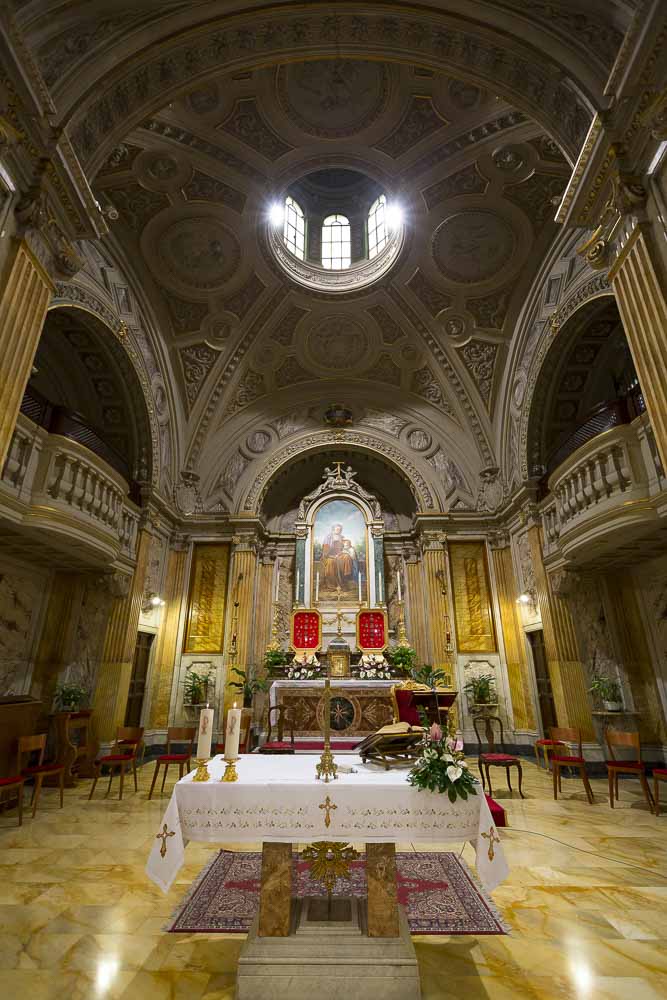 3rd step: Evaluate the Cost of a Vatican Wedding
Approx. cost estimates which may vary depending on the Vatican's rules and procedures in effect 
Due at Wedding acceptance
Once all the documentation has been sent in. The Vatican administration will evaluate the request feasibility. If the request is accepted. You will be required to pay a 200 EURO deposit payment. This will secure your date and time for a wedding in St. Peter's basilica.
Due 3 months before the wedding
The remaining balance of approx. 1000 EURO will need to be paid 3 months before the wedding date. Both deposit and balance payments are non refundable.
Due after the wedding
As a suggestion (not a requisite) to be given to the priest as a token of appreciation
4th step: Additional Services
Photography
photographers and videographers are permitted to shoot inside St Peter's basilica prior to authorization request. We offer both photography and videography services available to shoot in the Vatican together with a wide range of production and post production options. Please find more details about having your vatican wedding photo and/or video recorded here. Tip: approximately 1 month's notice should be given to the photographer and/or the videographer to ask for shooting permissions especially if the wedding is planned in the Chapel of the Choir.
Costs
You may expect wedding photography costs to run approximately 300€ for a 1 hr session. This can suitable if you wish to have just the wedding ceremony photographed. If you wish to take more pictures out of church such as in S. Peter's square or in other parts of Rome. Either as a bride and groom session in locations such as the Trevi fountain and the Colosseum. Or for photo sessions which may include family pictures of the reception. You may need to increase the photography time accordingly. Here are prices and details.
We are a Professional Photography Studio based in Rome
Discover Our Photography Prices
and all our options
Prices & Options
Car Service
aside from photography and videography. We also offer wedding car services through our partner website: WheretoRome.  Where you may find available both modern wedding cars as well as vintage wedding cars.
Costs
Costs a 250€ for a modern Mercedes E class sedan and minimum service of 3 hrs. Modern wedding cars have a 3 hour minimum. You may also find vintage wedding cars which have a 2 hr minimum and run between 300€ and 600€ depending on the type of car. Please find here the costs for Modern and Vintage Wedding Cars. If you otherwise want to just visit the city by car here is Rome by Limo sightseeing car service.
Summary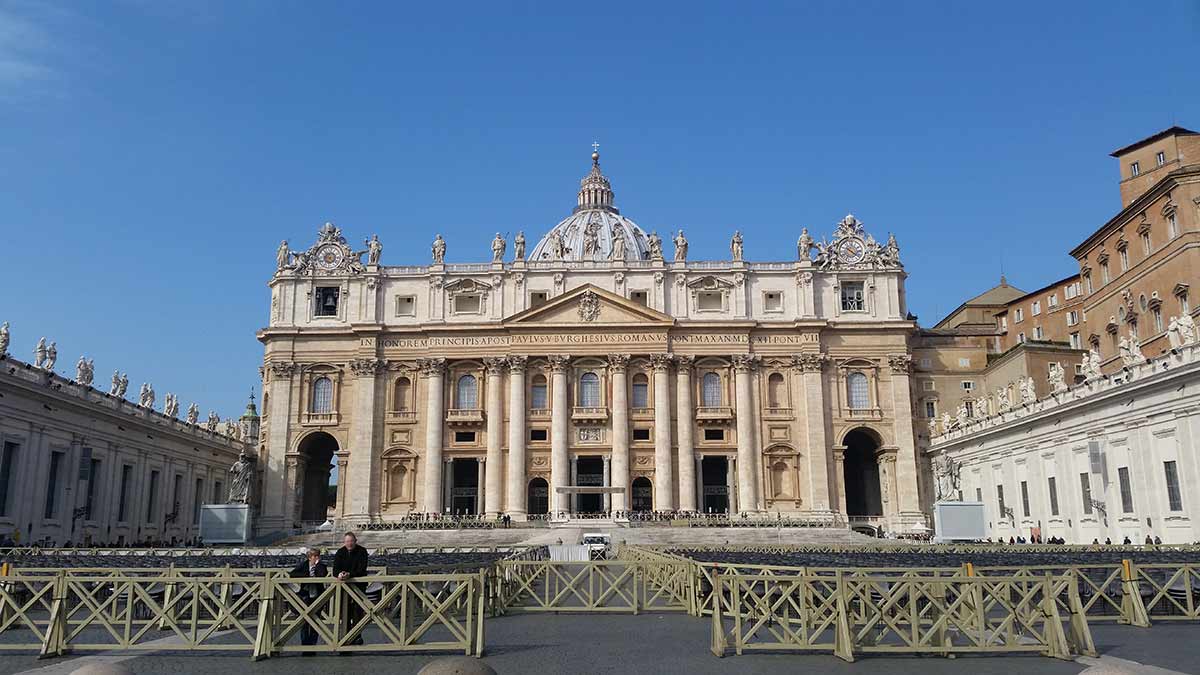 Article Name
How to get Married in the Vatican
Description
This is a guide to help you find out what to do to celebrate your catholic wedding in the Vatican city in Rome Italy
Author
Publisher
Publisher Logo