Honeymoon in the Vatican city of Rome
What an early photography session in wedding attire this was! But you can get a sky like this only around dawn. With such deep blue tones. So we began taking pictures on the Castel Sant'angelo bridge which was deserted. Another benefit in setting up the photo session so early in the morning. Shooting underneath our favorite angel statue. Capturing some closeup of the wedding rings with an interesting and significant background. Then making our way down below to the Tiber river bank. Shooting some interesting pics on either side of the bridge. And concluding this wonderful photo session on Via della Conciliazione for some nice newlywed portraits!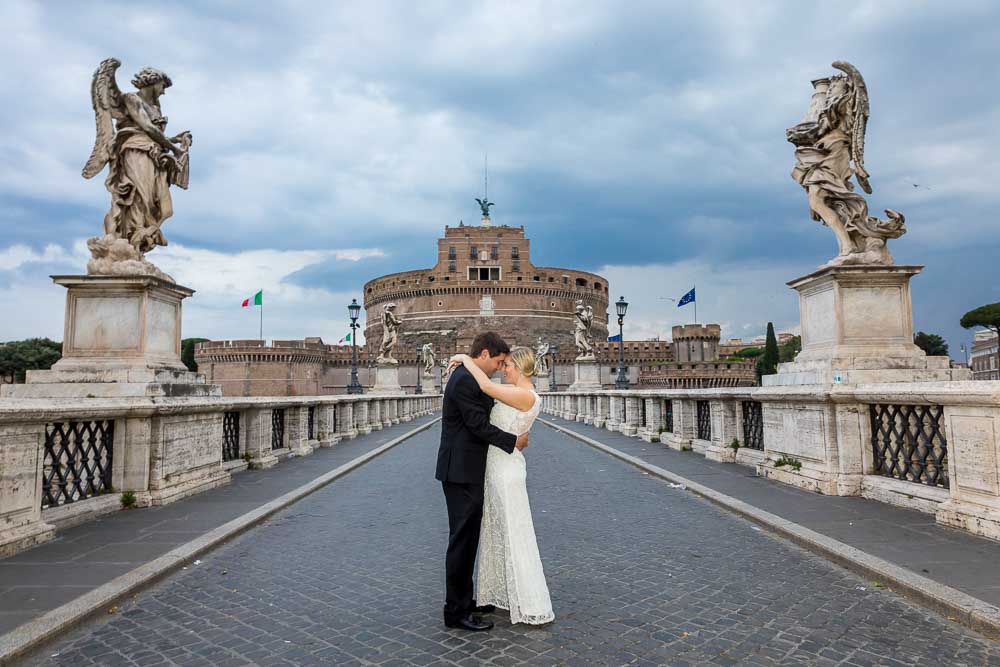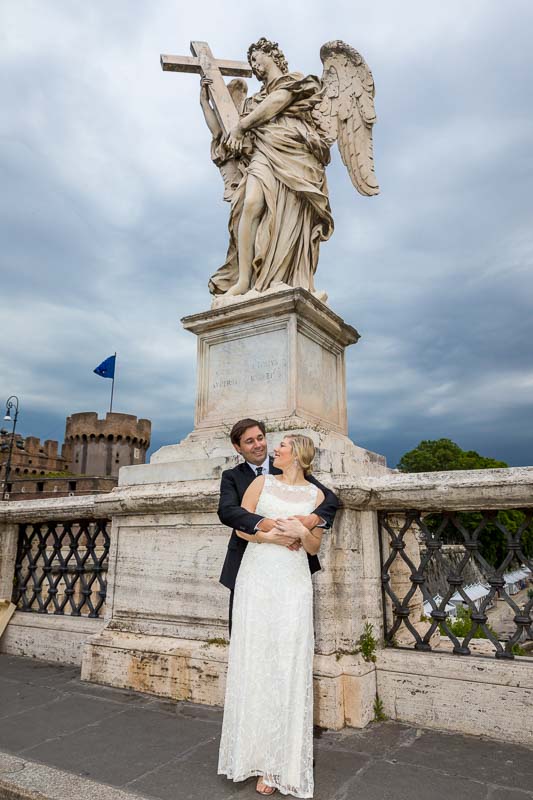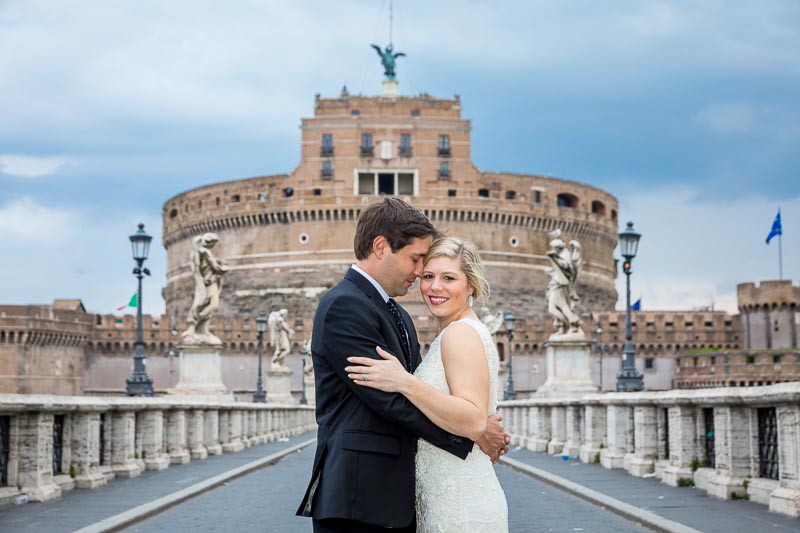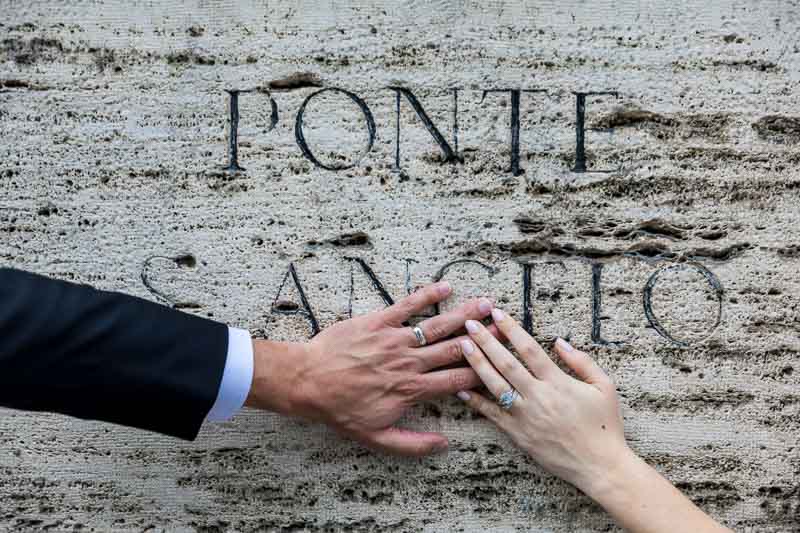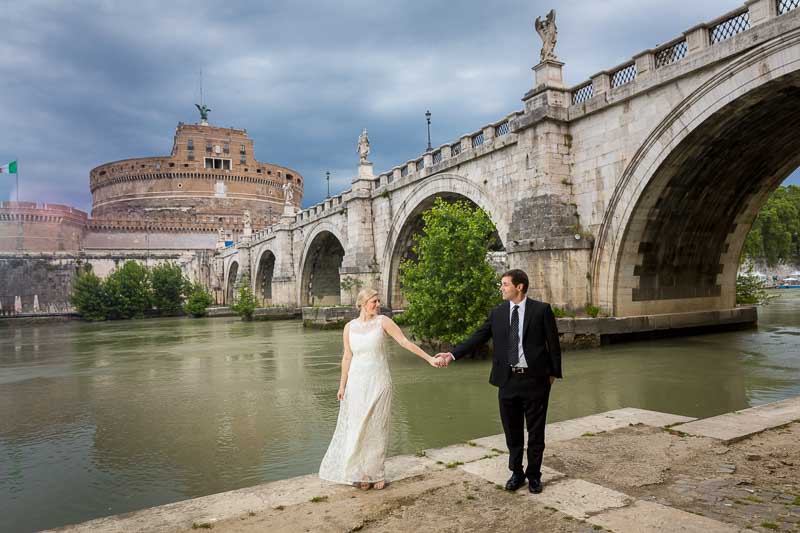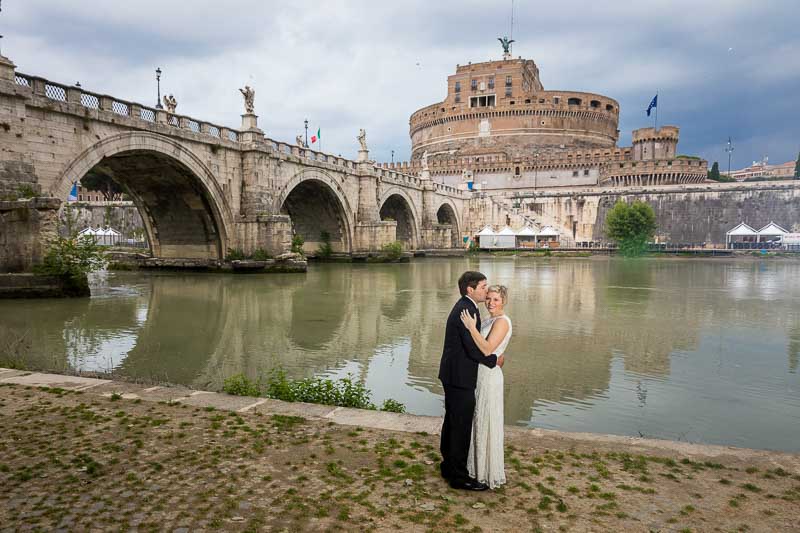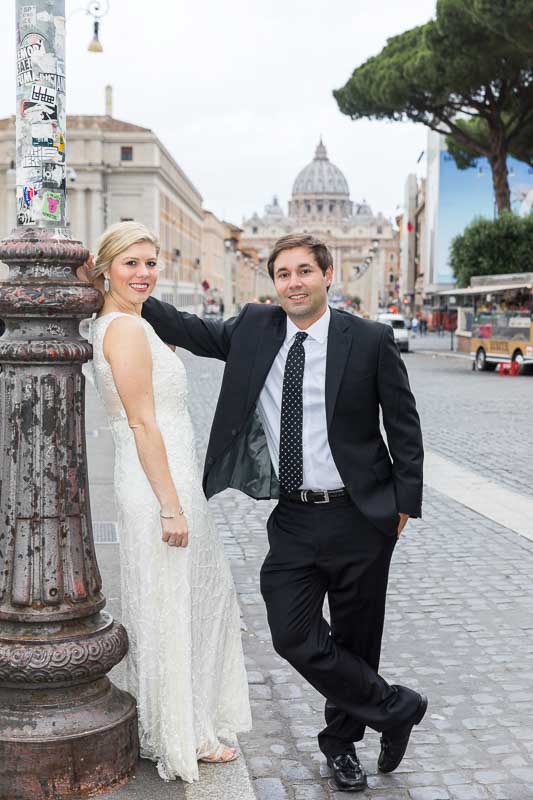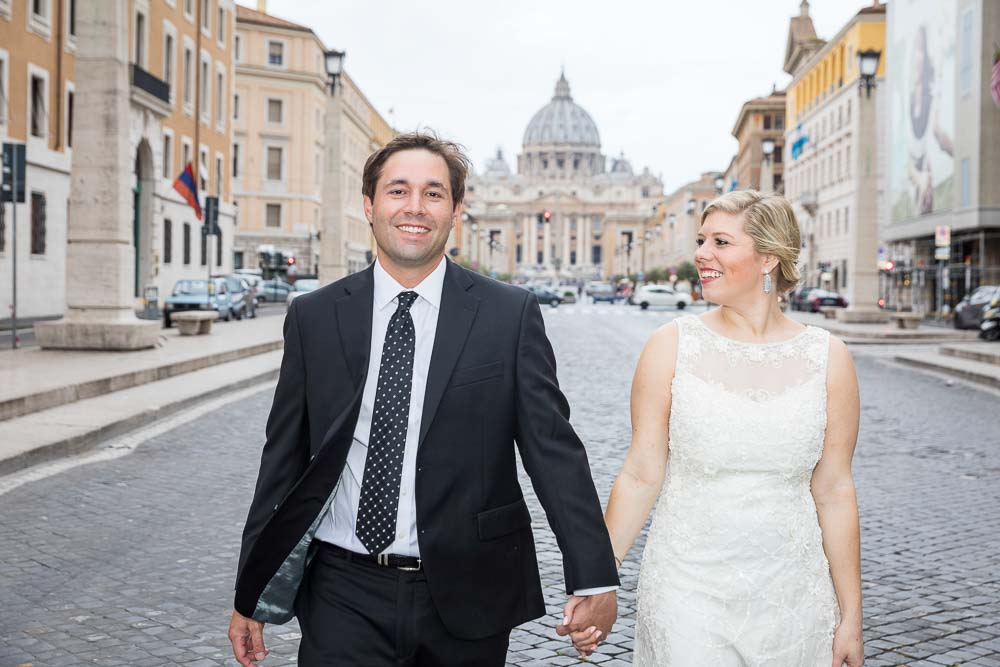 Time of the year: May
Time of day: Early morning 6:45 am early!
Duration: 1 hr walking before setting off for the Sposi Novelli papal audience
Location: Castel Sant'Angelo
Curated imagery by Andrea Matone photography studio
Out latest photo shoots taken from the Blog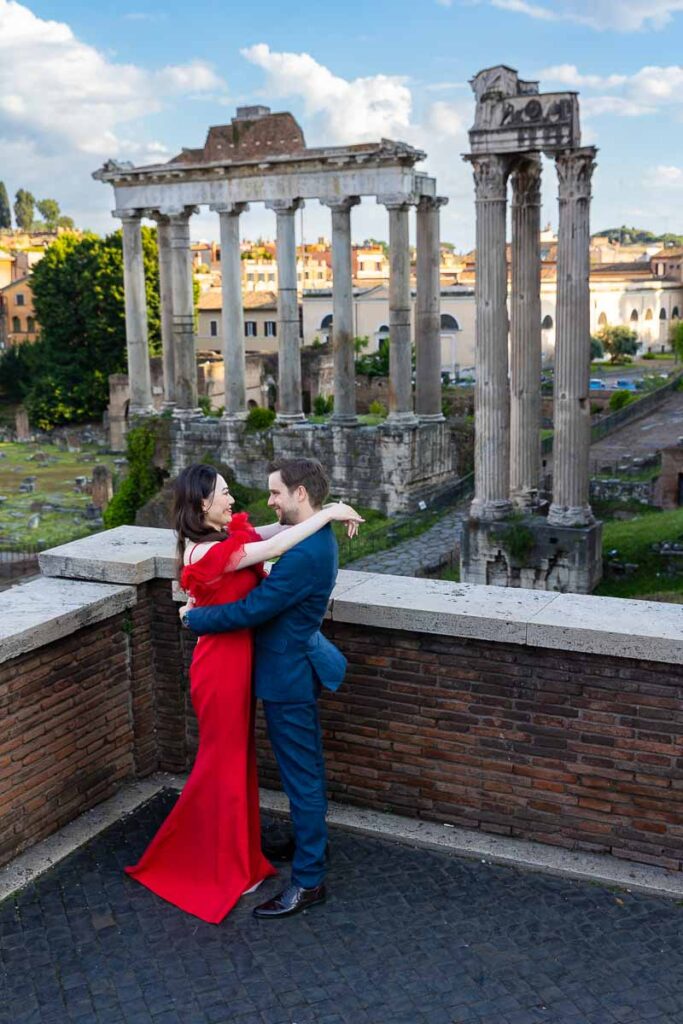 Unique and Creative wedding photography taken in some of Rome's most scenic locations in different attires
Read More
Summary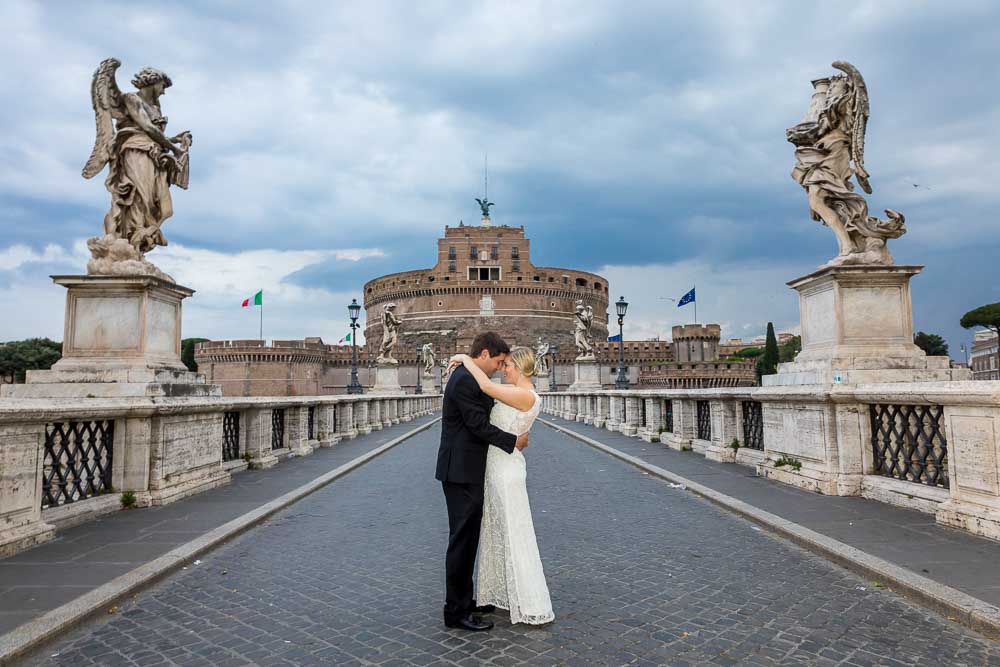 Article Name
Wedding Honeymoon in Rome
Description
Taking some creative and unique celebrating their wedding honeymoon in Rome before setting out to the Sposi Novelli audience with the Pope Francis!
Author
Publisher
Publisher Logo