Ceremony in Saint Peter's Basilica
This was a beautiful elopement wedding vow renewal celebrated in one of the side chapels of the Saint Peter's cathedral: Cappella del Coro also called Chapel of the Choir. I was eager to process these images as this was really a once in a lifetime experience: to photograph a wedding inside Saint Peter's Basilica in the Vatican. It was overwhelming with so much beauty and history inside the cathedral. Where you could just get lost by looking at the ceiling! I used minimum photographic equipment in order to avoid disrupting the moment as much as possible.
50 mm lens no flash
The ceremony was both touching and heartfelt. Where the photographer employed a 50mm prime lense to capture the event. Enabling to take great shots even in low light conditions. And avoid using flash which can be invasive on the scene. We took some nice simple portraits afterwards inside the cathedral. Then headed outside to continue the wedding photo session around the city of Rome by car which was waiting for us nearby. But before stepping in the car, we took some nice pictures just outside Saint Peter's square. Then later moved to Piazza di Spagna and the Roman Coliseum to gather some more images of this unique and special wedding day. The session ended at the Gianicolo water fountain which has such a stunning view over the city.
If you are interested in celebrating your wedding in the Vatican. Check out this article that explains how to get married in the Vatican or if you want to renew your vows.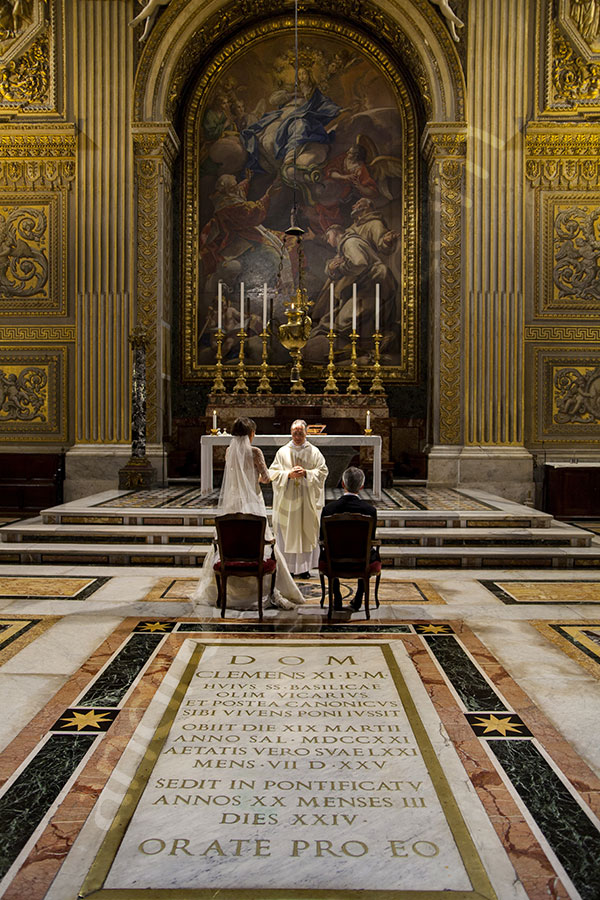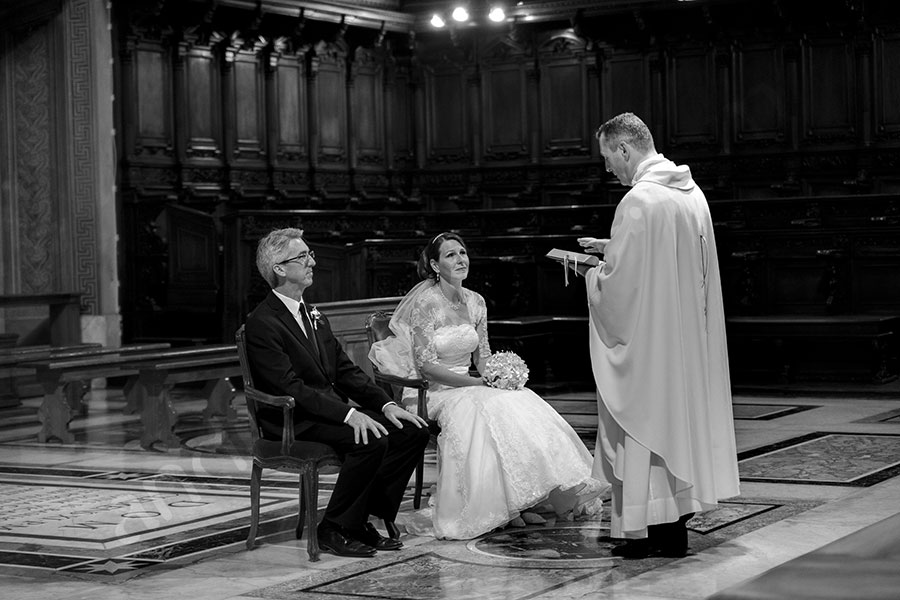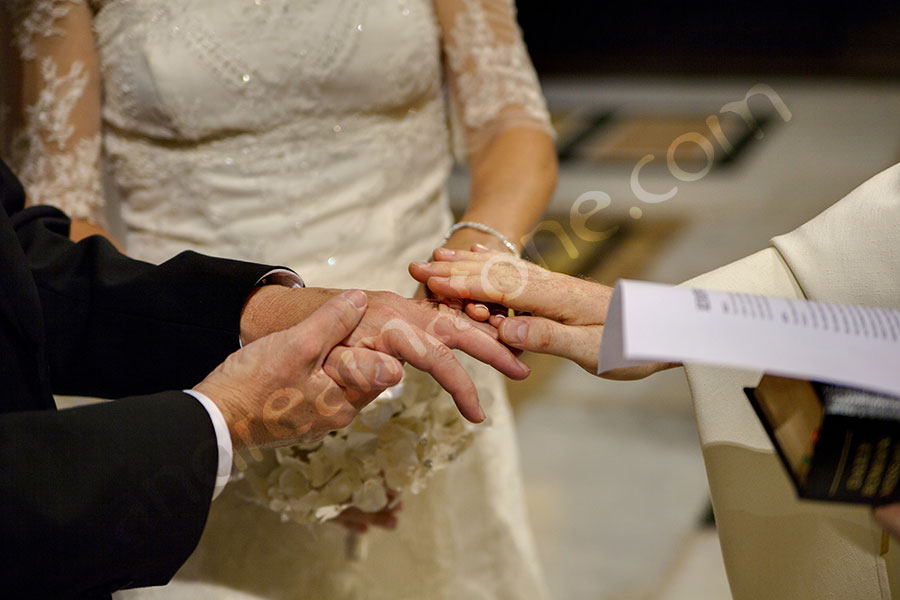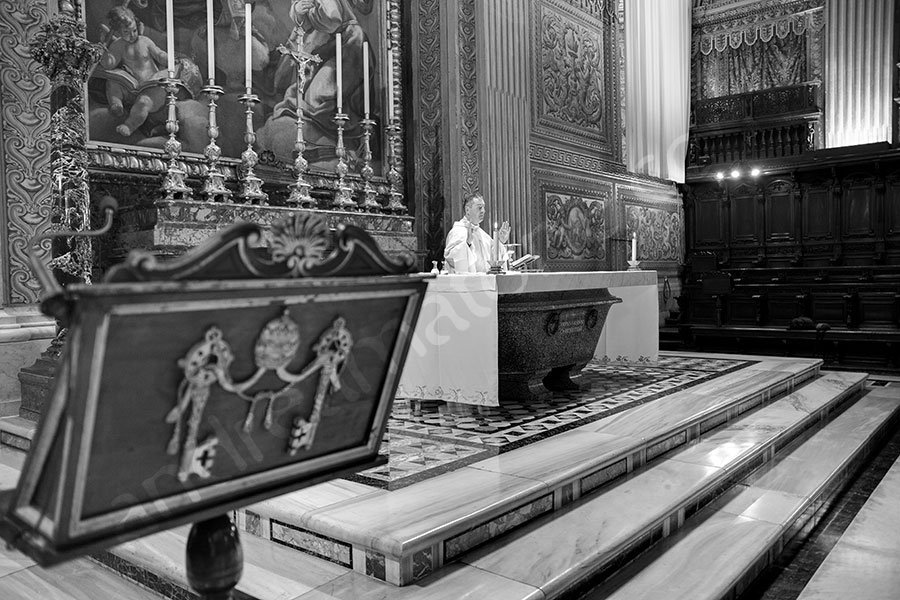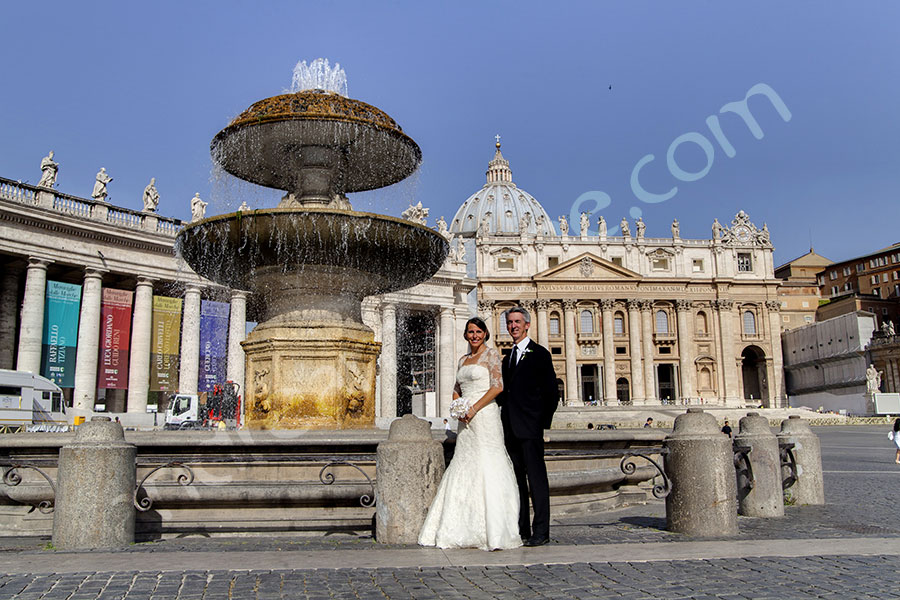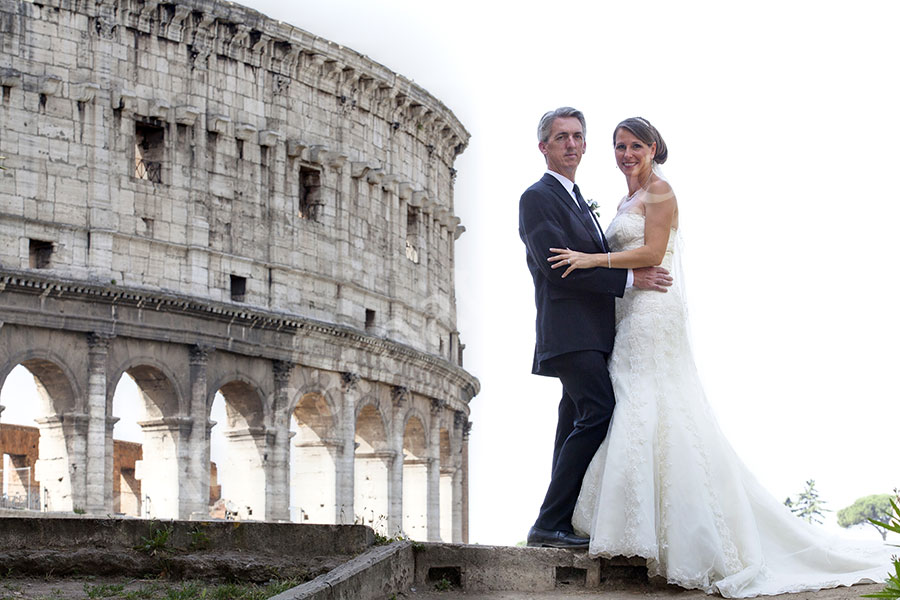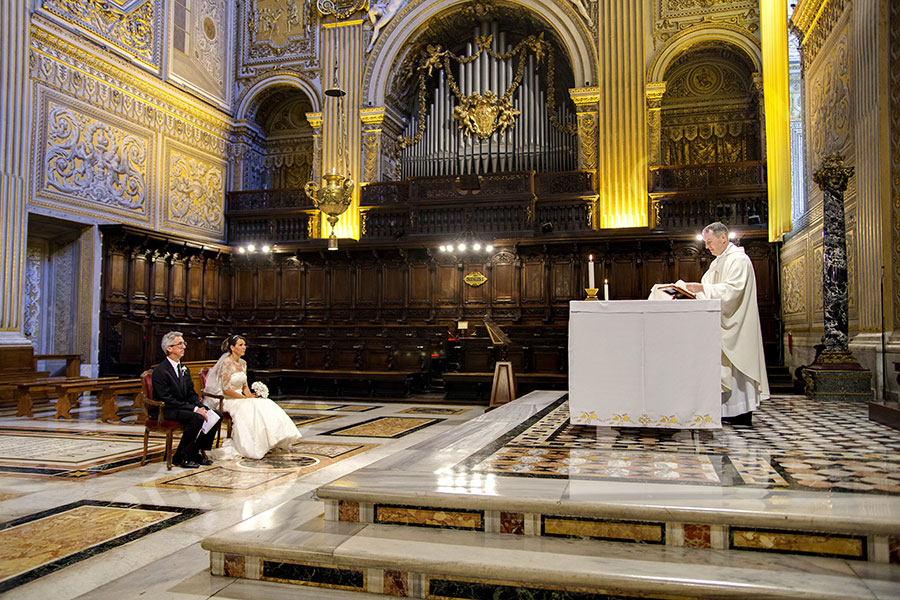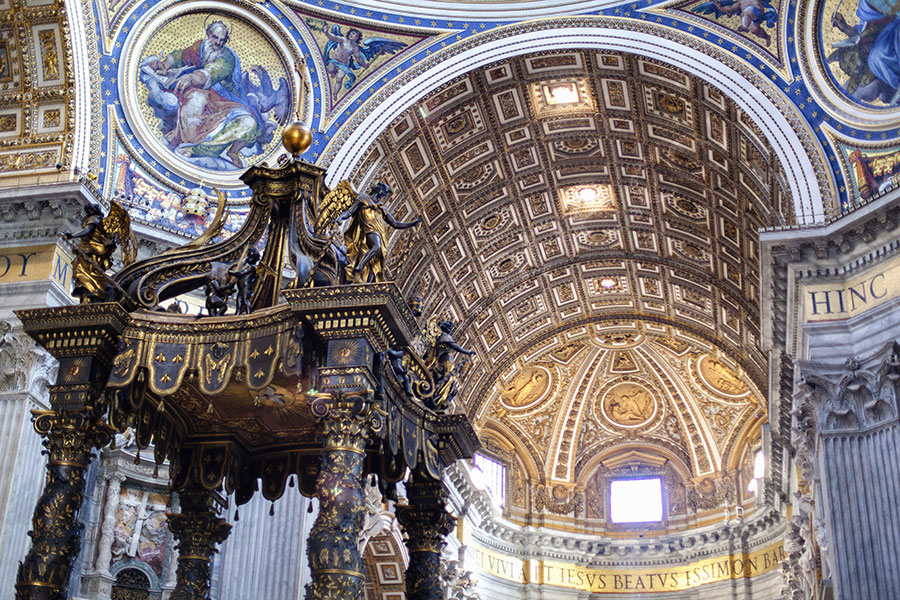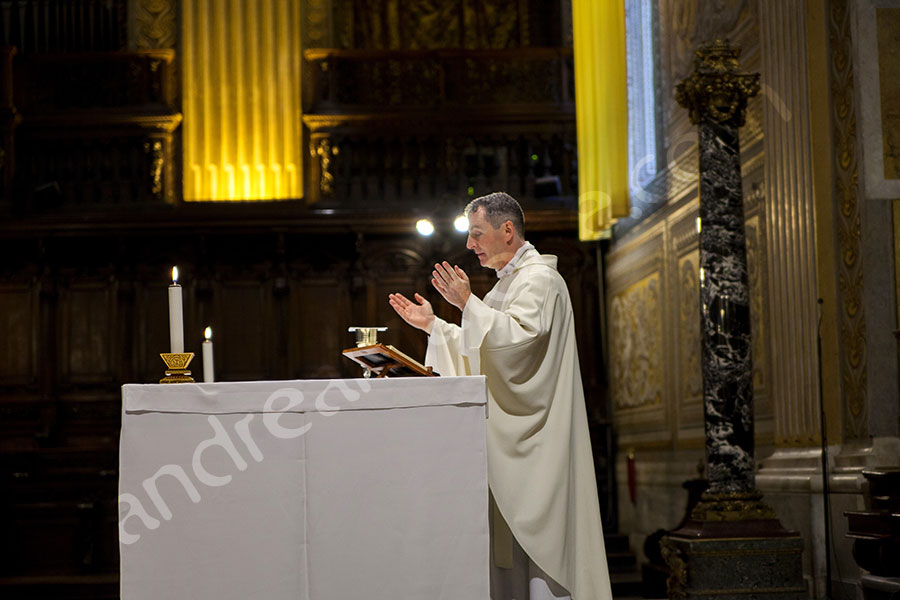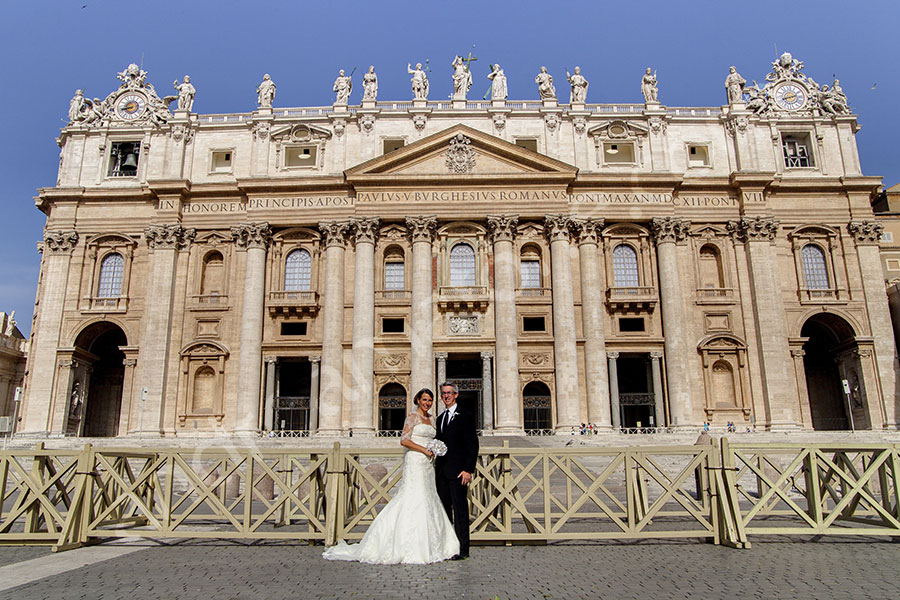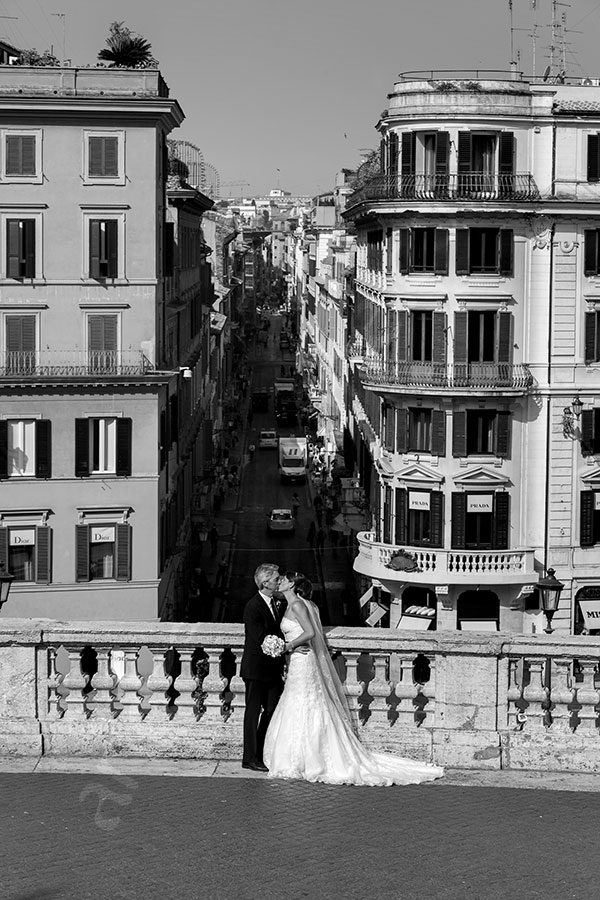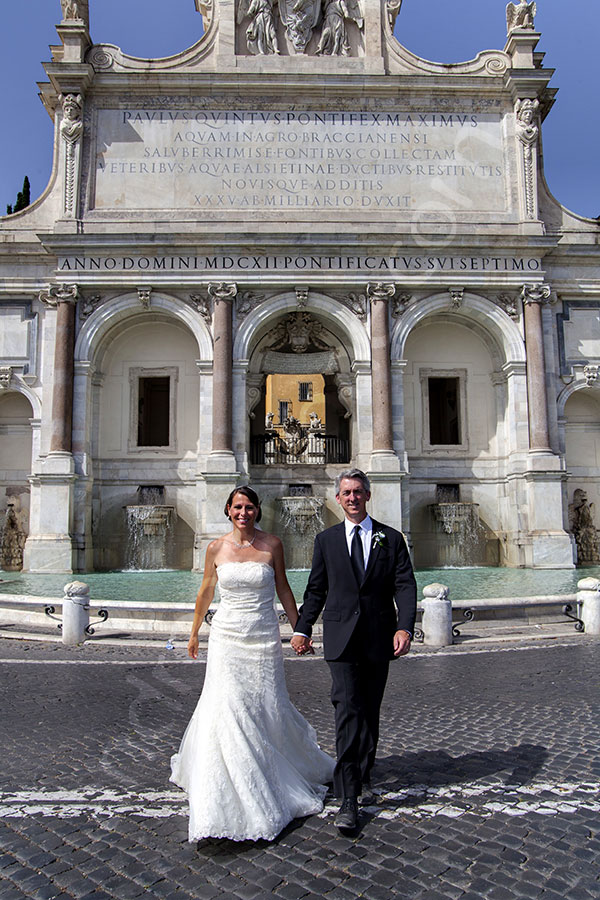 Our latest destination weddings taken from the Blog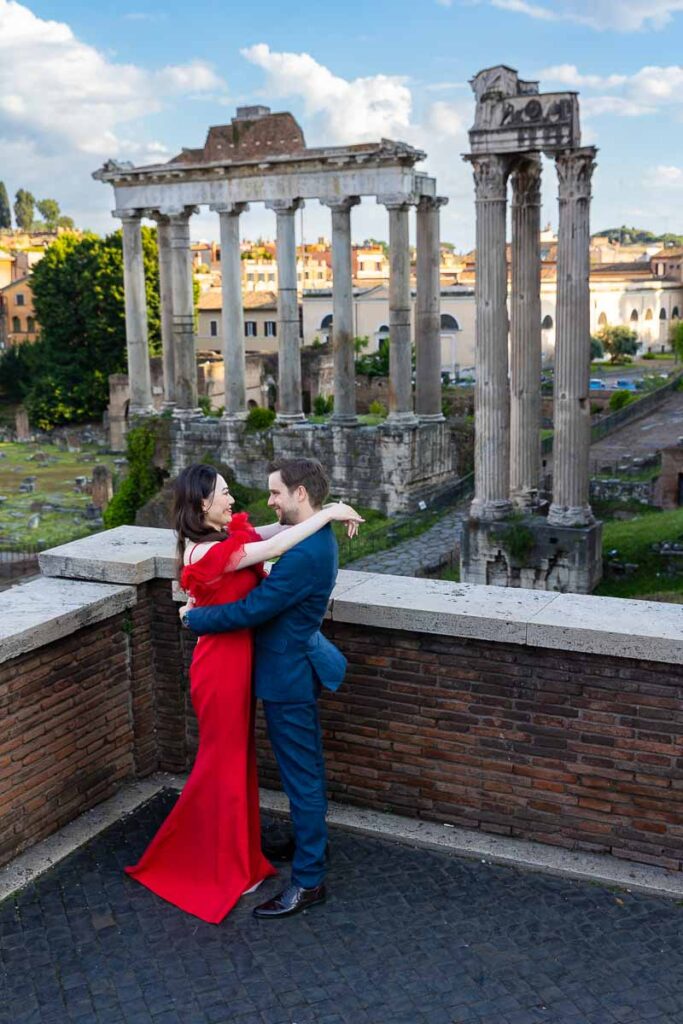 Unique and Creative wedding photography taken in some of Rome's most scenic locations in different attires
Read More
Summary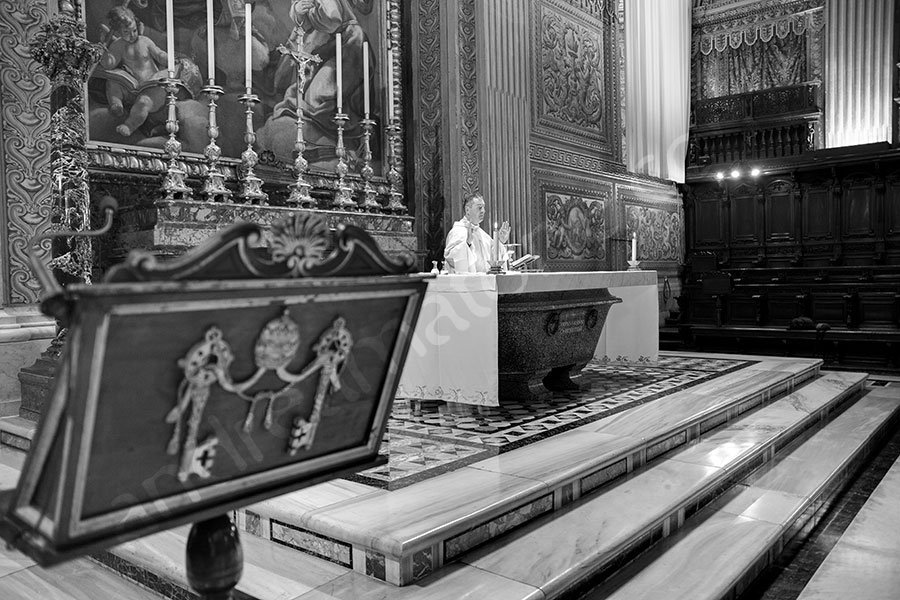 Article Name
Description
This was a truly once in a lifetime experience of a wedding vow renewal celebrated inside Saint Peter's square in the Vatican. Then pictures in around the eternal city.
Author
Publisher
Publisher Logo