Campidoglio Town Hall Wedding
What a fantastic day for this wonderful destination wedding in Italy! Taking place at the Campidoglio town hall.  Beginning the wedding day photography in Rome by taking pictures before the start of the ceremony. At the Roman forum overlook with such a unique and historical background. The sweeping view over ancient Rome. The light, the mood and the atmosphere were all perfect to begin this wonderful day! After shooting, we moved over to the main square, where we took some more photos on the large staircase that climbs over Capitoline hill. Trying out different dance poses and having a lot of fun in doing so! Soon after we moved over to portraits taken under a large marble roman statue which came out just great! Love the water fountain lead away lines. Moving over to the columns alongside the square looking for the perfect light to play with and achieve nice silhouette shots as well as over exposed images. Then it was time to get married! And so we moved over to Sala Rossa in the Campidoglio town Hall where the wedding planner and the witnesses were waiting for us to arrive.
The ceremony taking place in the red room was brief and heartfelt. Executed in Italian language and translated into English by the wedding celebrant and translator. And then it was finally time to kiss the bride! Celebrating outside and then continuing on with some more bride and groom shots around the city of Rome. With a chauffeur driven car parked outside which took us first to the Roman Colosseum.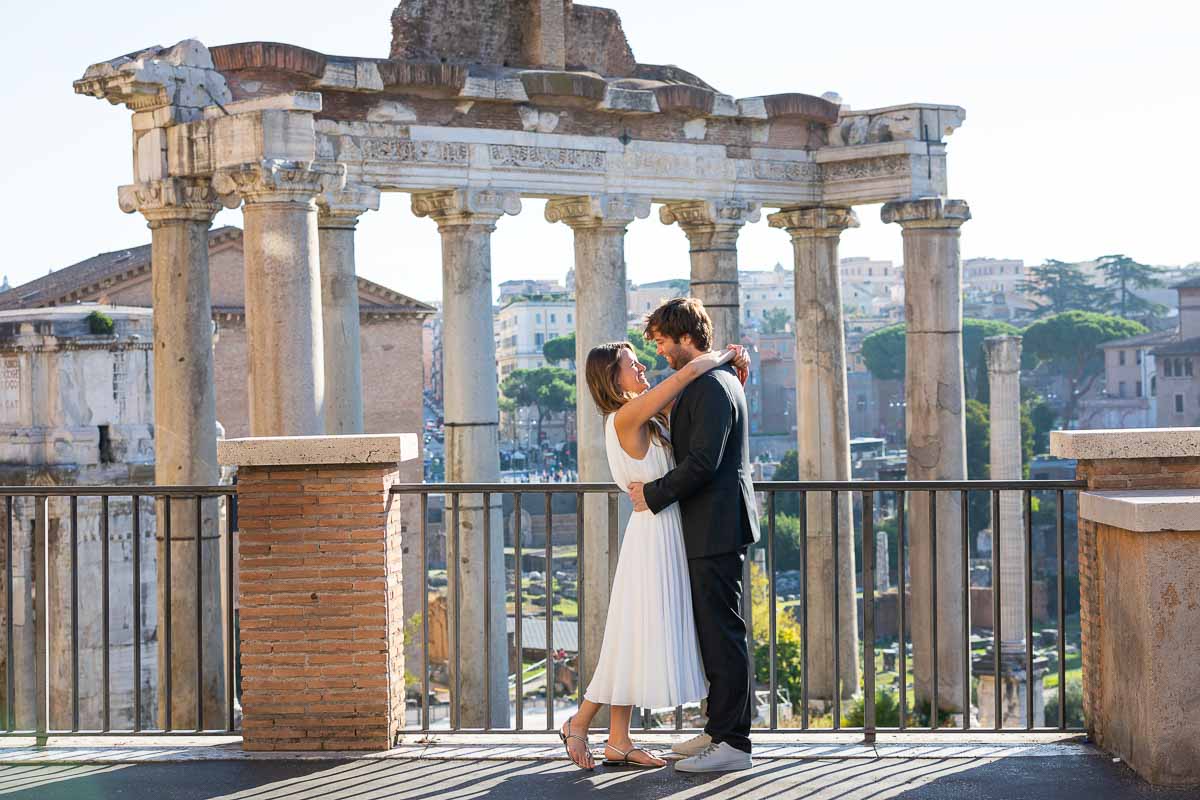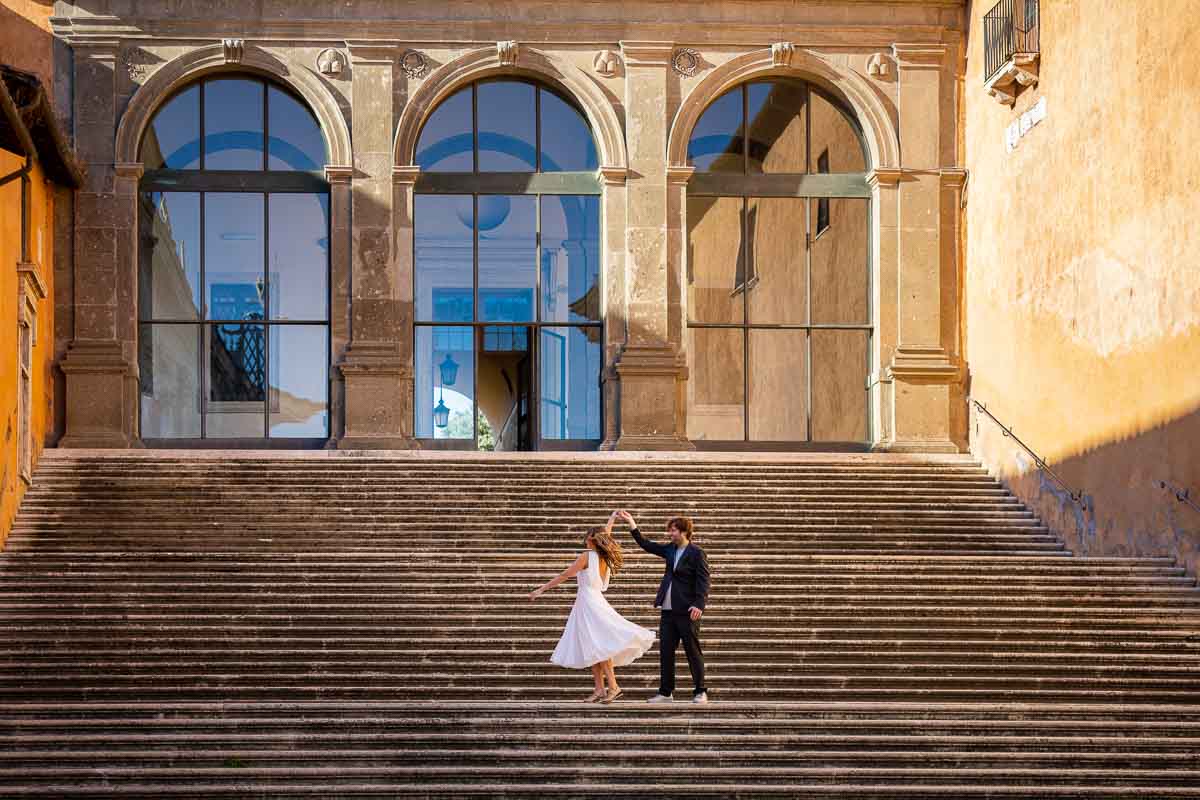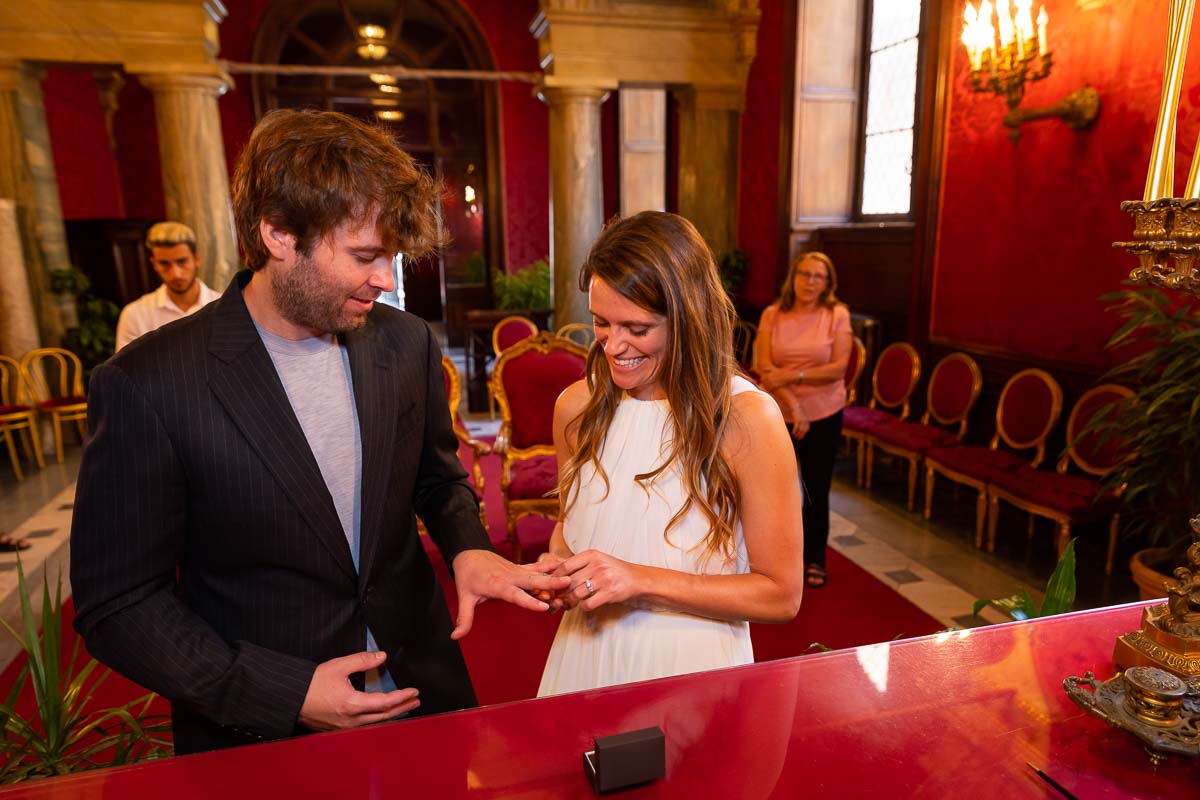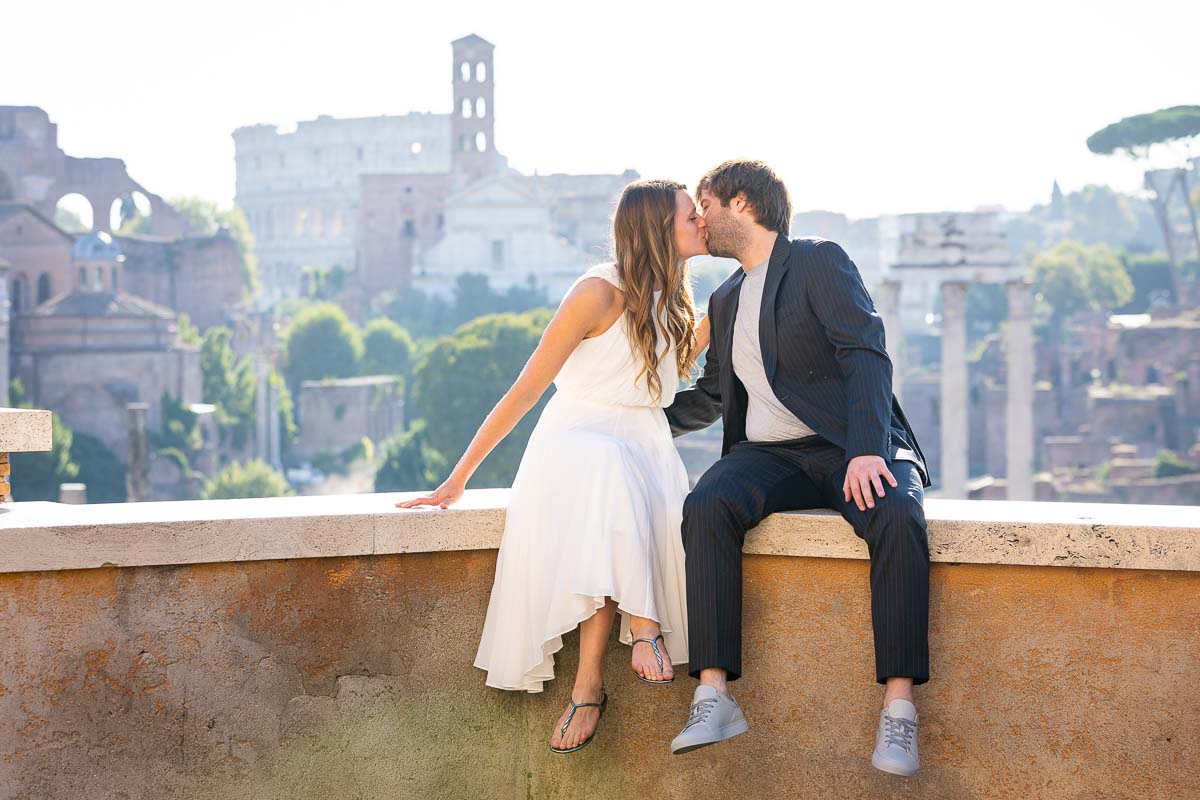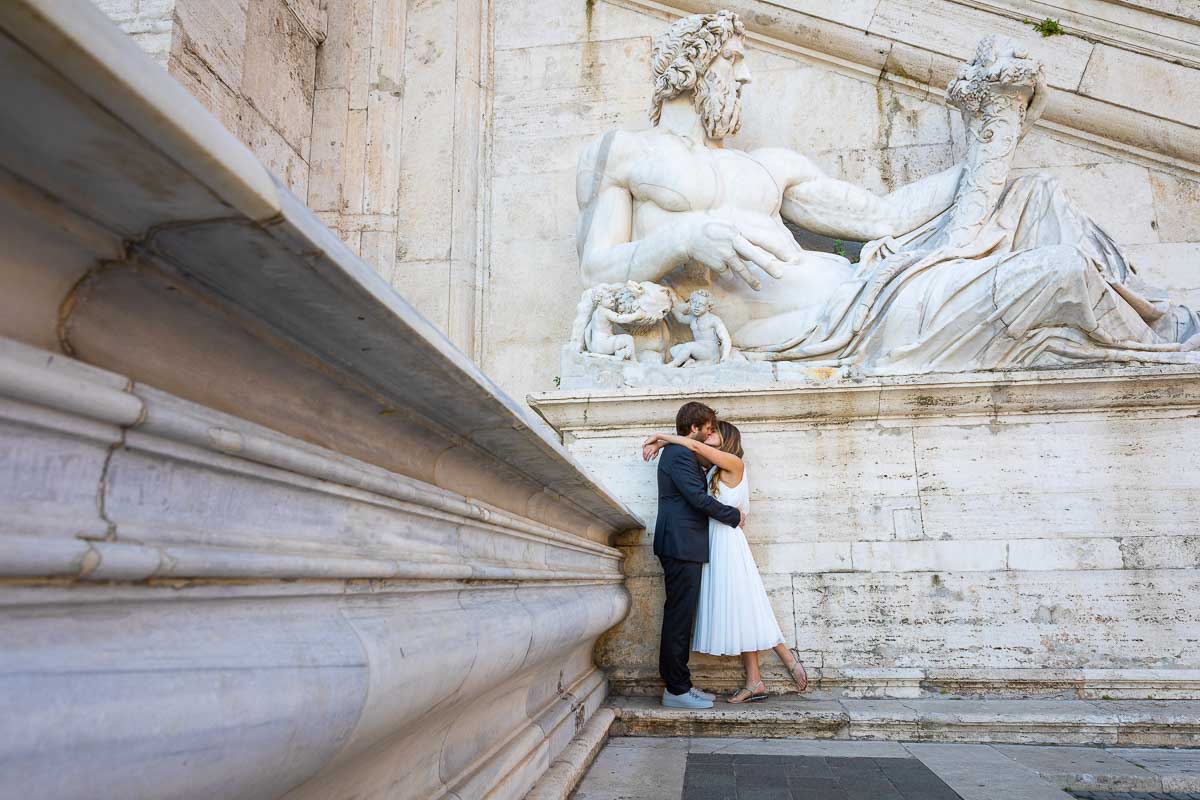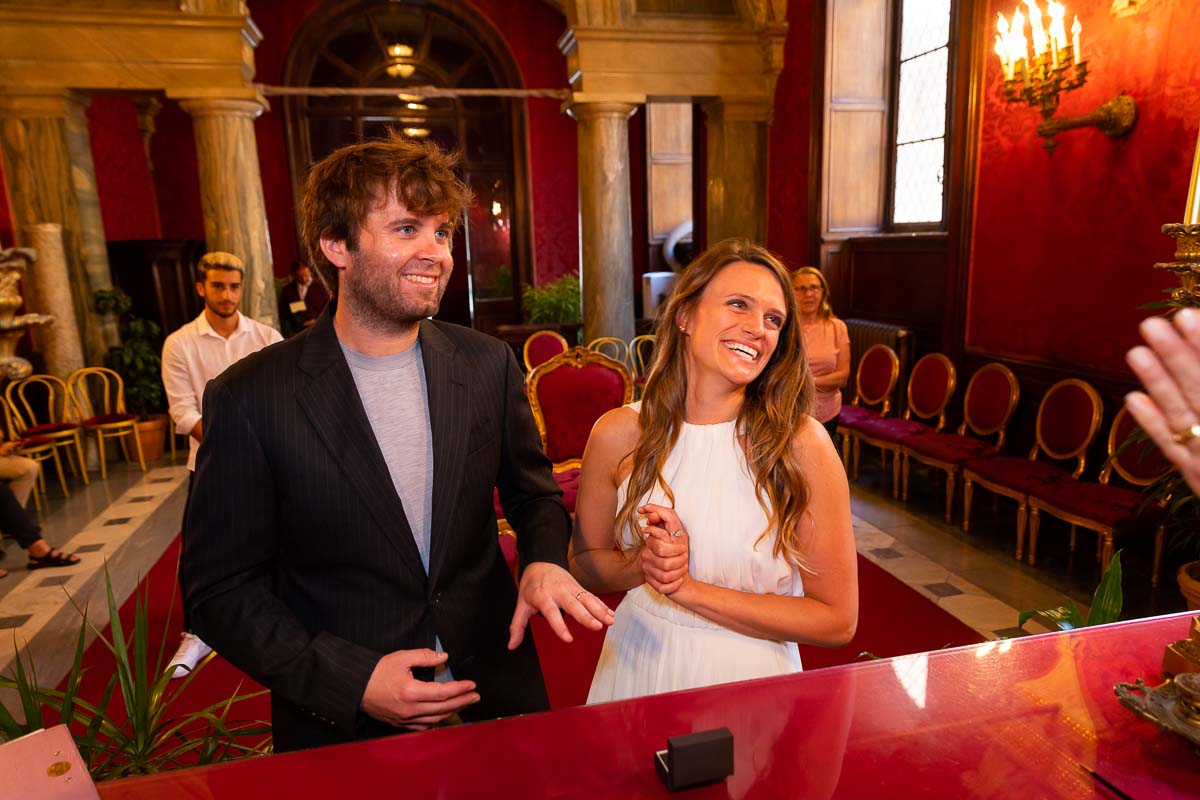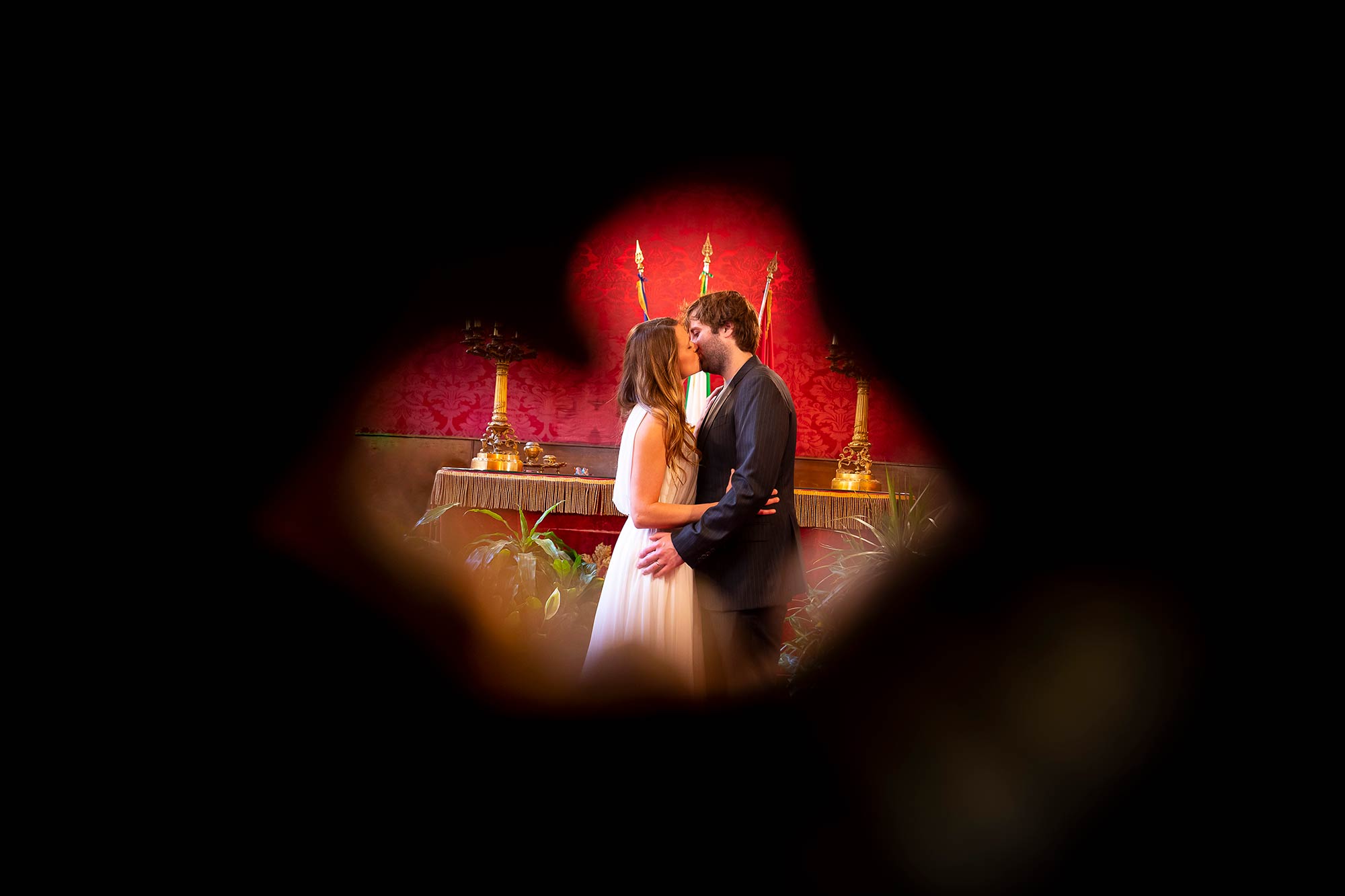 Bride & Groom Photo Shoot in Rome
Reaching a nearby hill with a stunning one of a kind panoramic view over of the Coliseum. Where we took some beautiful silhouette artistic shots with a deep blue sky in the background and the large iconic monument. Then we moved over to the overlook to take some more classical portraits. Trying out different shots and angles.
Our next stop was Giardino degli Aranci also known as the Orange garden. A beautiful park with orange trees and a unique terrace view with a spectacular roman skyline in the far distance. Snapping some nice portrait shots with nice beautiful and smooth sunlight shining in. Moving around the park afterwards to take more portraits and pictures of the wedding rings. Ultimately reaching the entrance of the park where there is a beautiful water fountain which we used as a prop for some final portrait pictures. Including some photos taken under the portico in front of church Santa Sabina!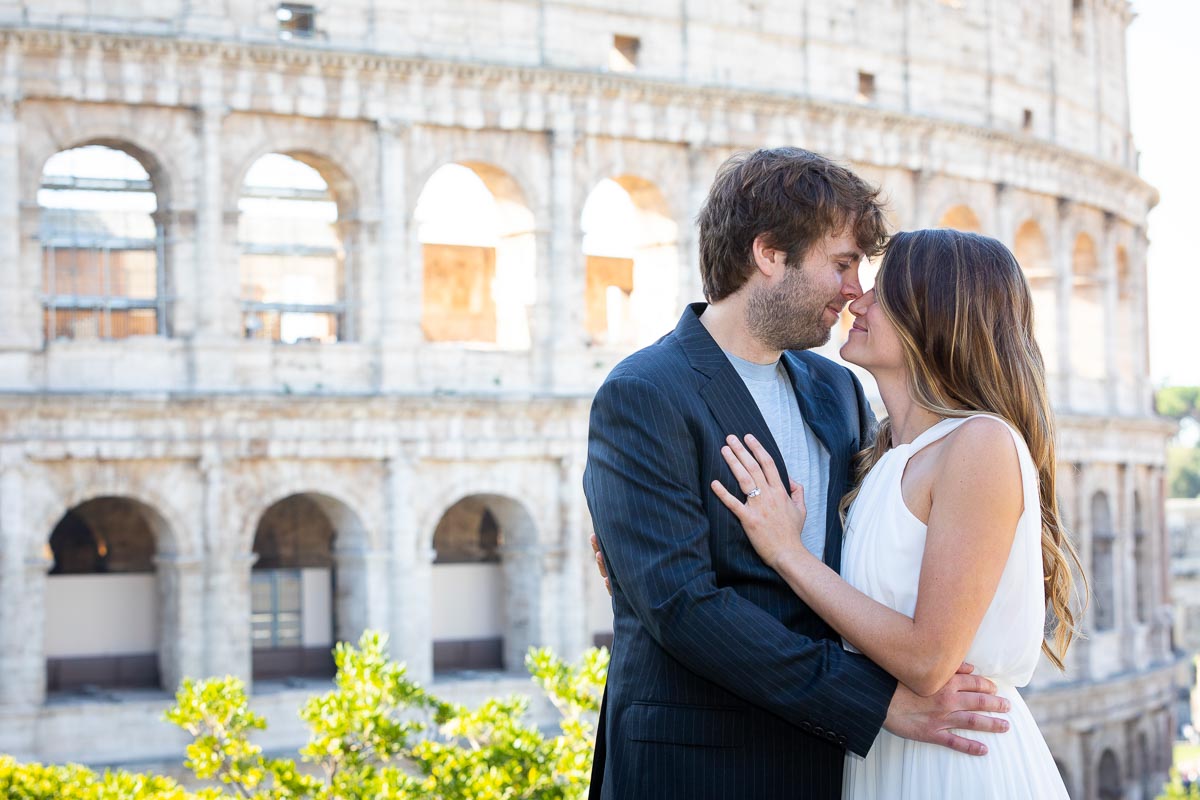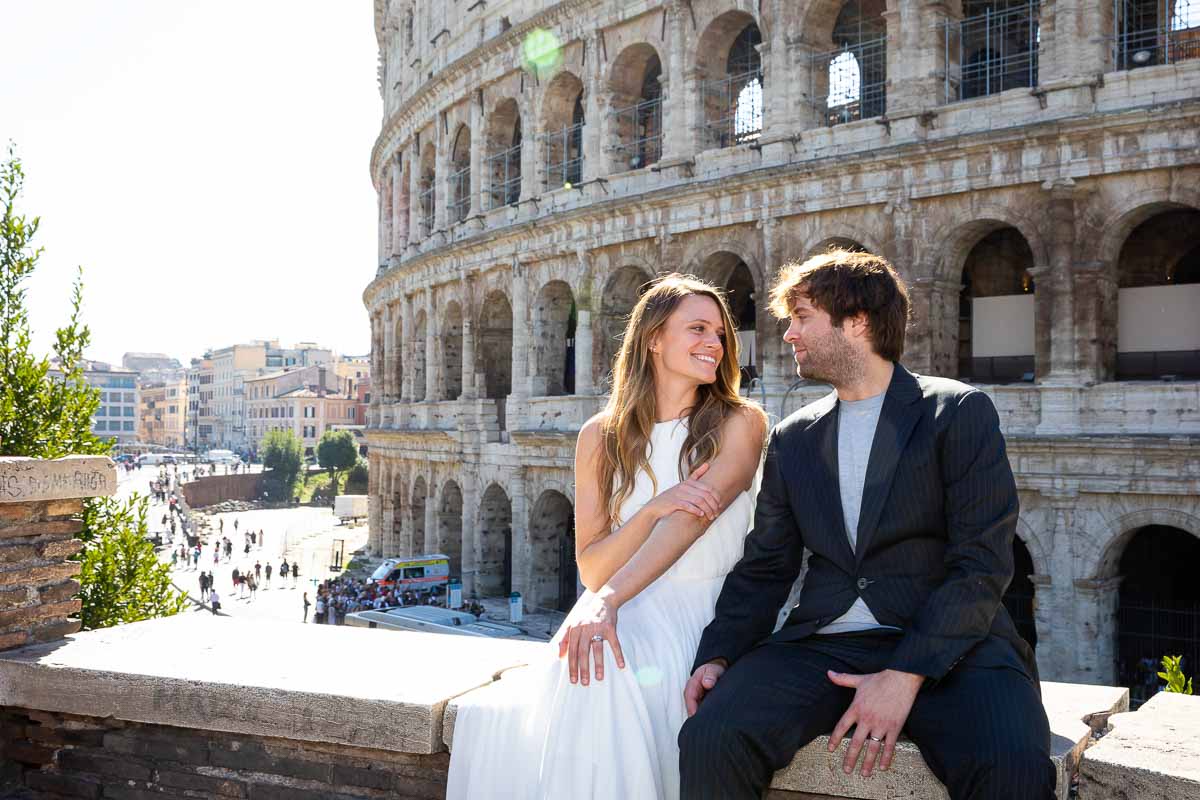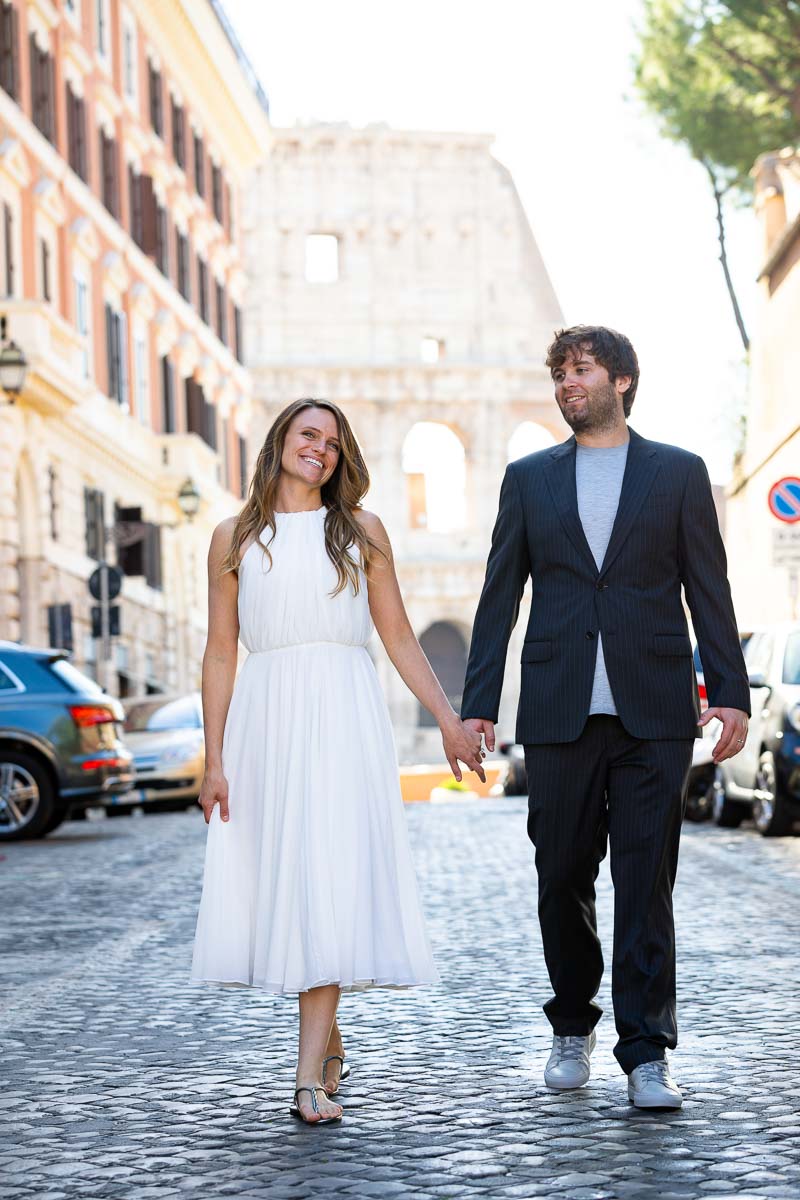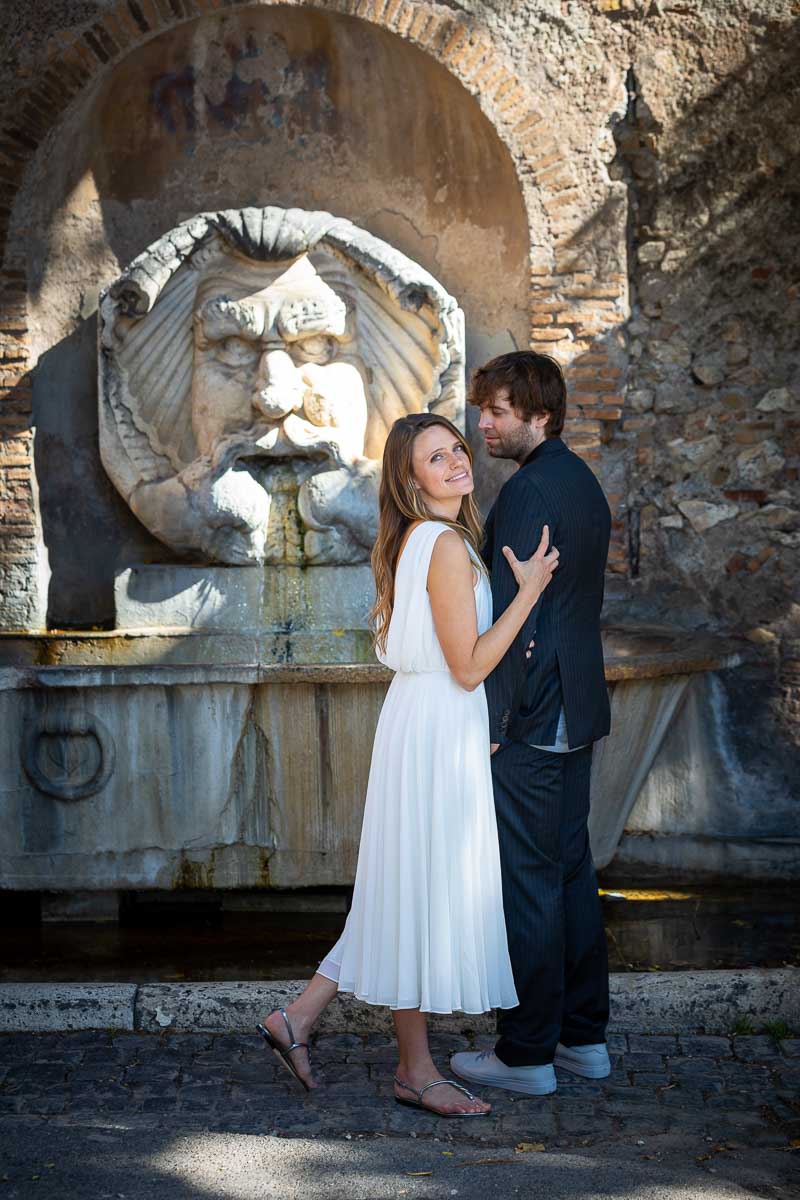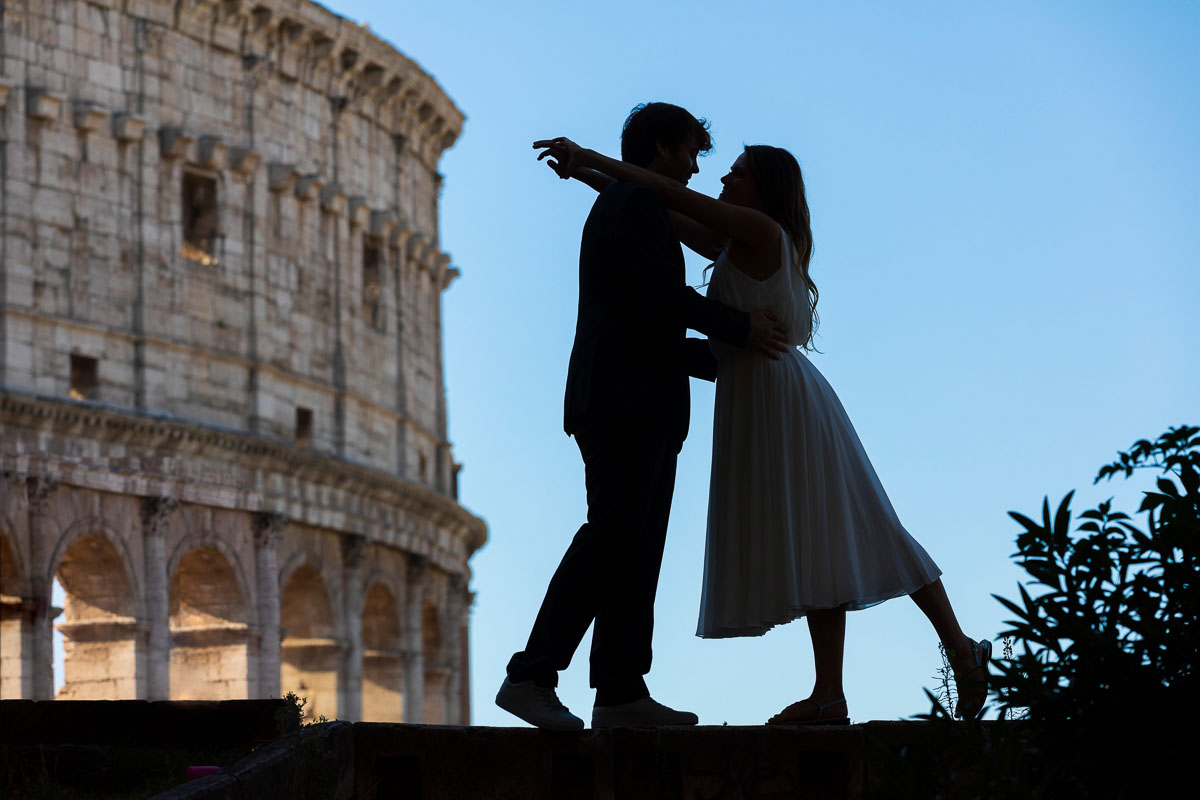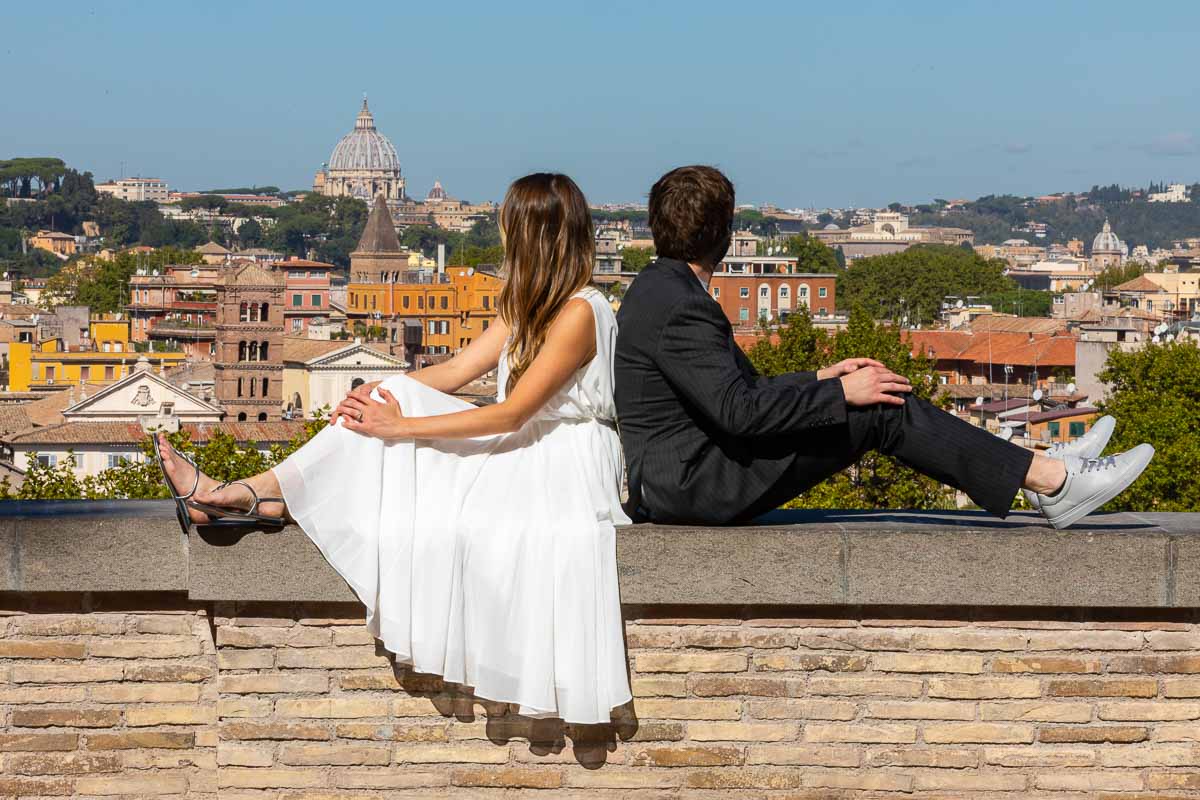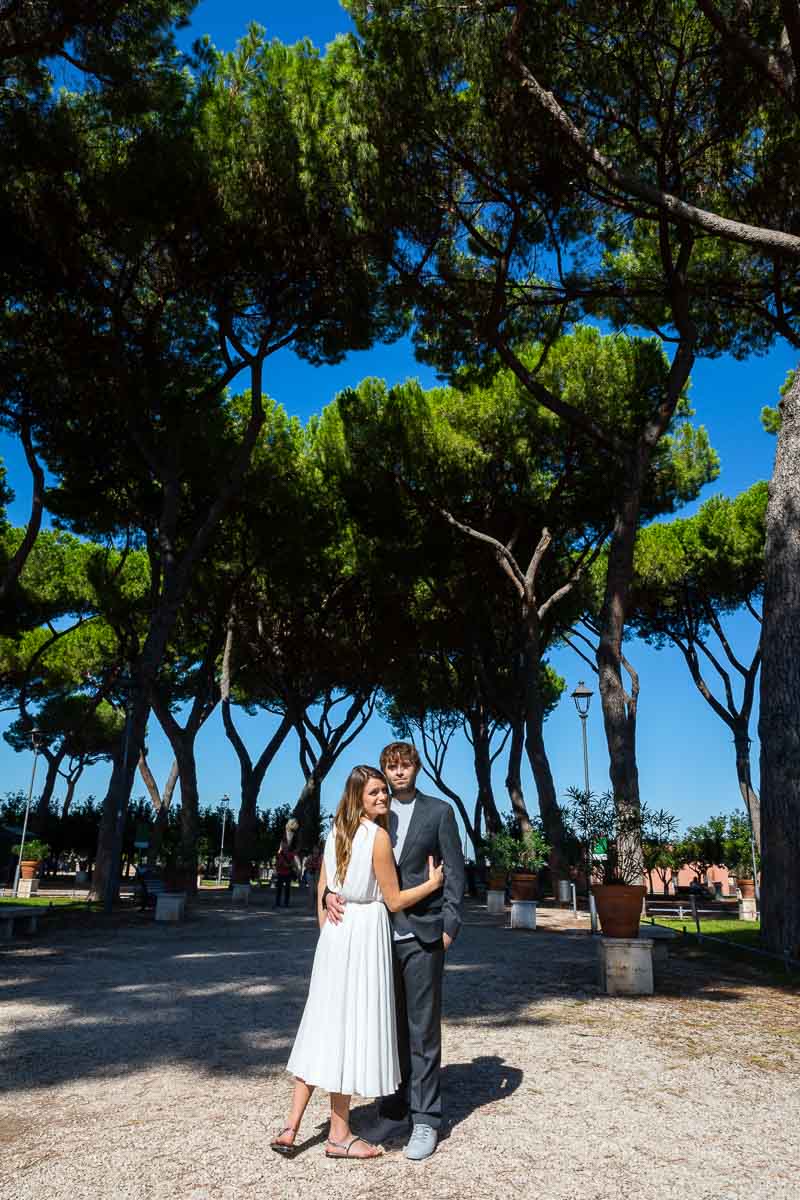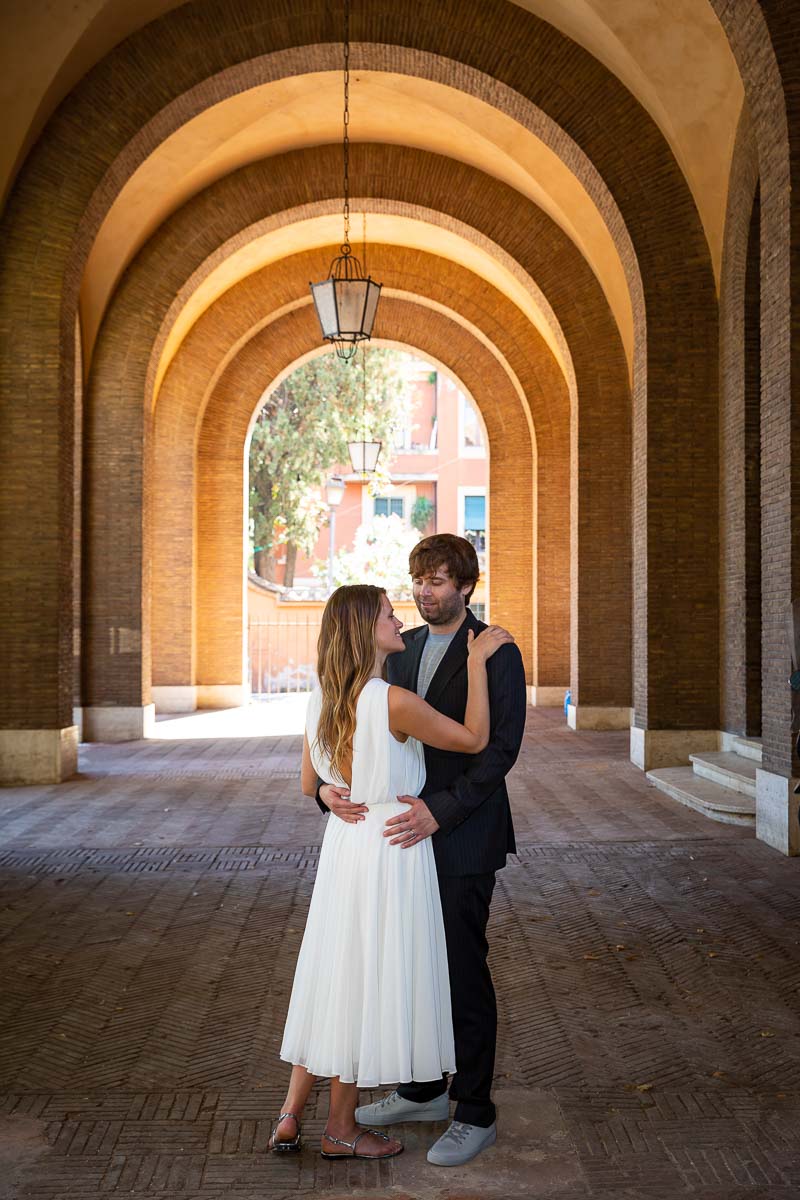 Out latest photo shoots taken from the Blog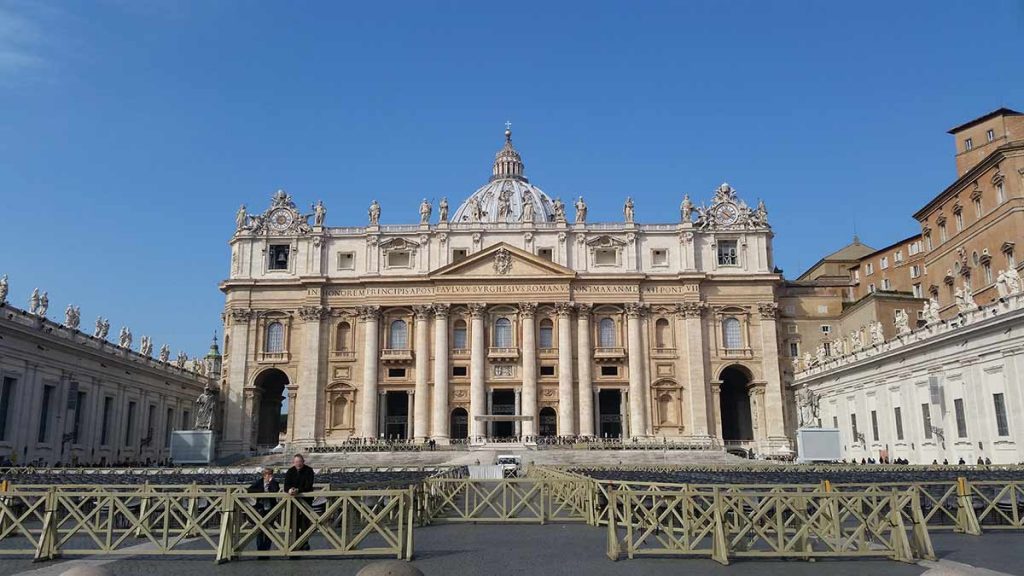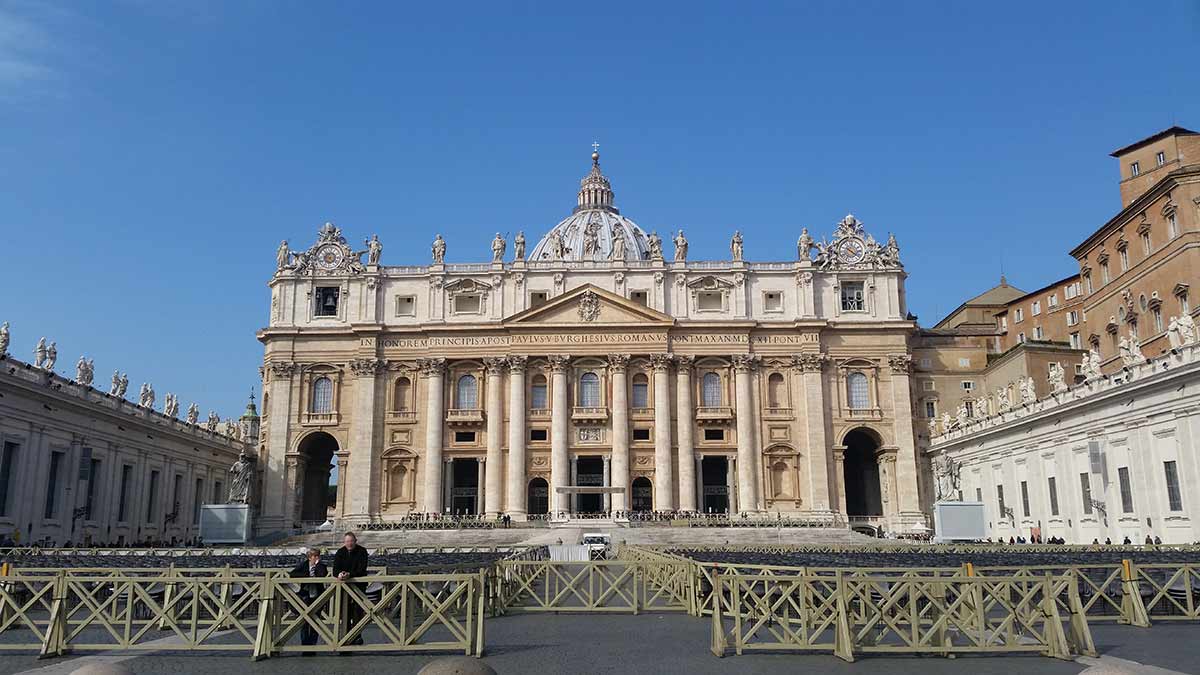 A Complete Guide to Set up your Vatican Wedding in Rome. With Tips, Prices and Details. As well as Additional Services such as Photography and Video
Read More
Summary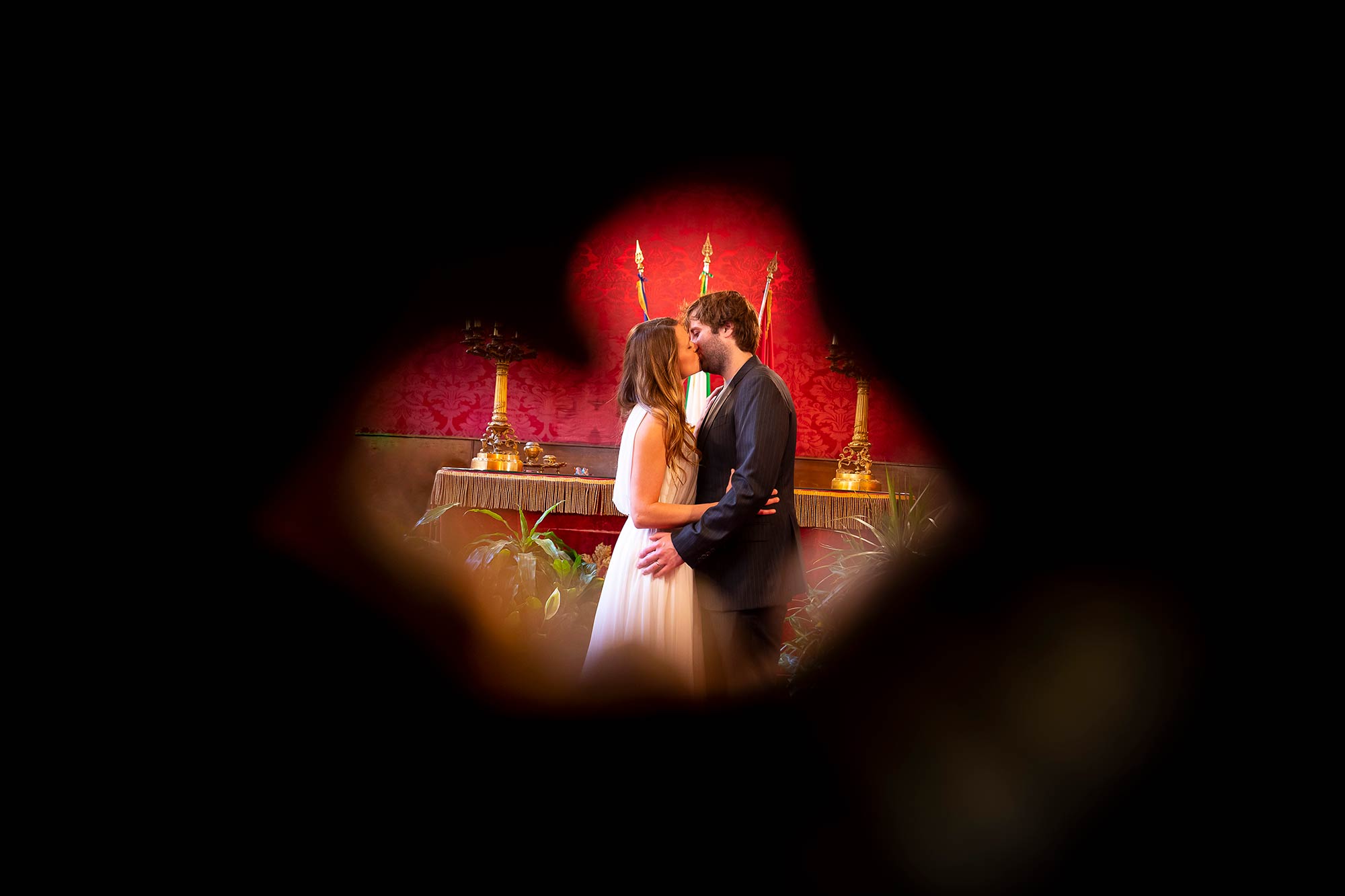 Article Name
The groom may now kiss the bride!
Description
A beautiful elopement wedding celebrated in Rome's Capitoline hill town hall Sala Rossa followed by a creative and unique photography session around the city reaching out to the most most panoramic and suggestive locations
Author
Publisher
Publisher Logo