Surprised by a Wedding Proposal
Asking the big question in Rome Italy before the majestic view of the Roman Colosseum. Lit by beautiful late afternoon golden light. Giving the photography warm colorful light. Candidly photographed from a distance. As to not give away the surprise effect. Surprise which was welcomed with great joy and happiness! Feeling which stayed with us throughout the entire engagement photoshoot which followed in around the city of Rome. Discovering the Eternal city by taking pictures together in some of the best scenic spots! Starting with different angle views of the Coliseum. Then taking a car ride to the Spanish steps. Which were as beautiful as ever. So we began photographing at the bottom of the Barcaccia water fountain. Making our way up the steps and taking pictures on the different plateaus.
Once we reached the church of Trinità dei Monti we took some nice portrait pictures with the city in the far background. Shooting against the sun and obtaining some nice lighting effects. Then we took a short walk over to the nearby Parco del Pincio. Contained in the Villa Borghese gardens. Where we found the ultimate sweeping view over the roman panorama at sunset. Taking here our last set of romantic engagement pictures!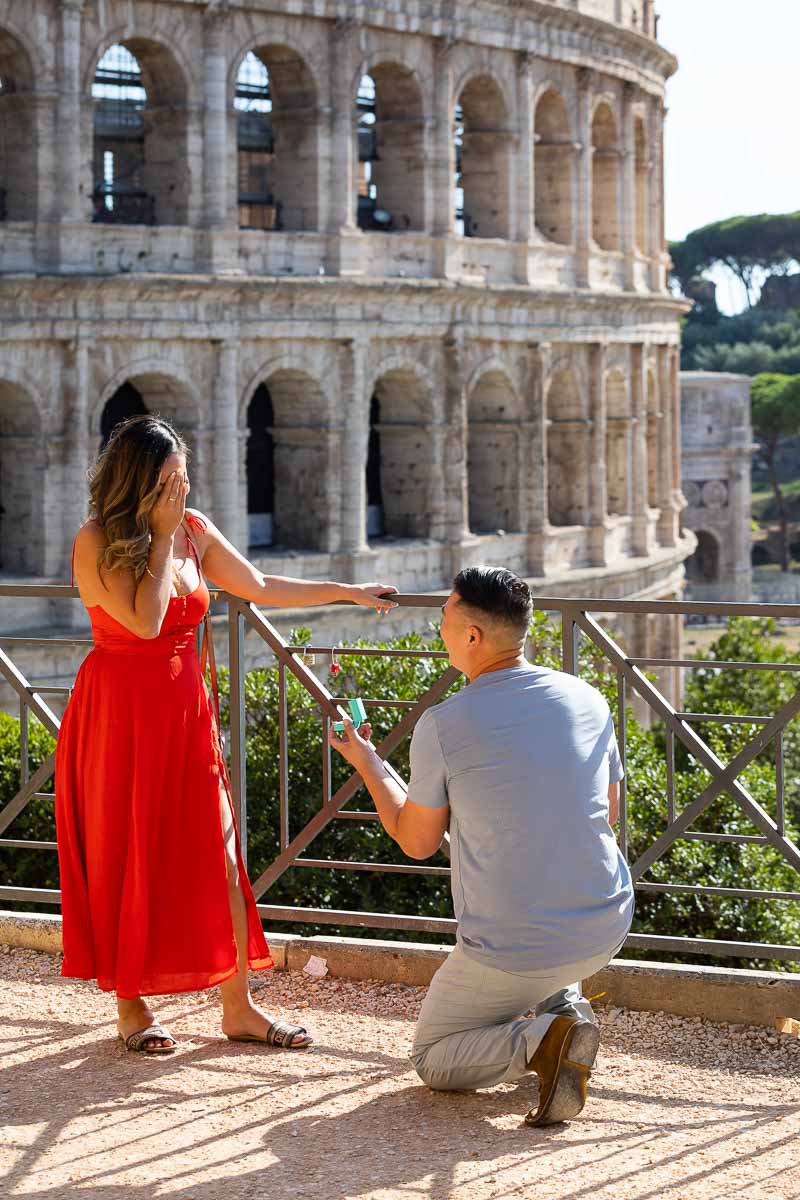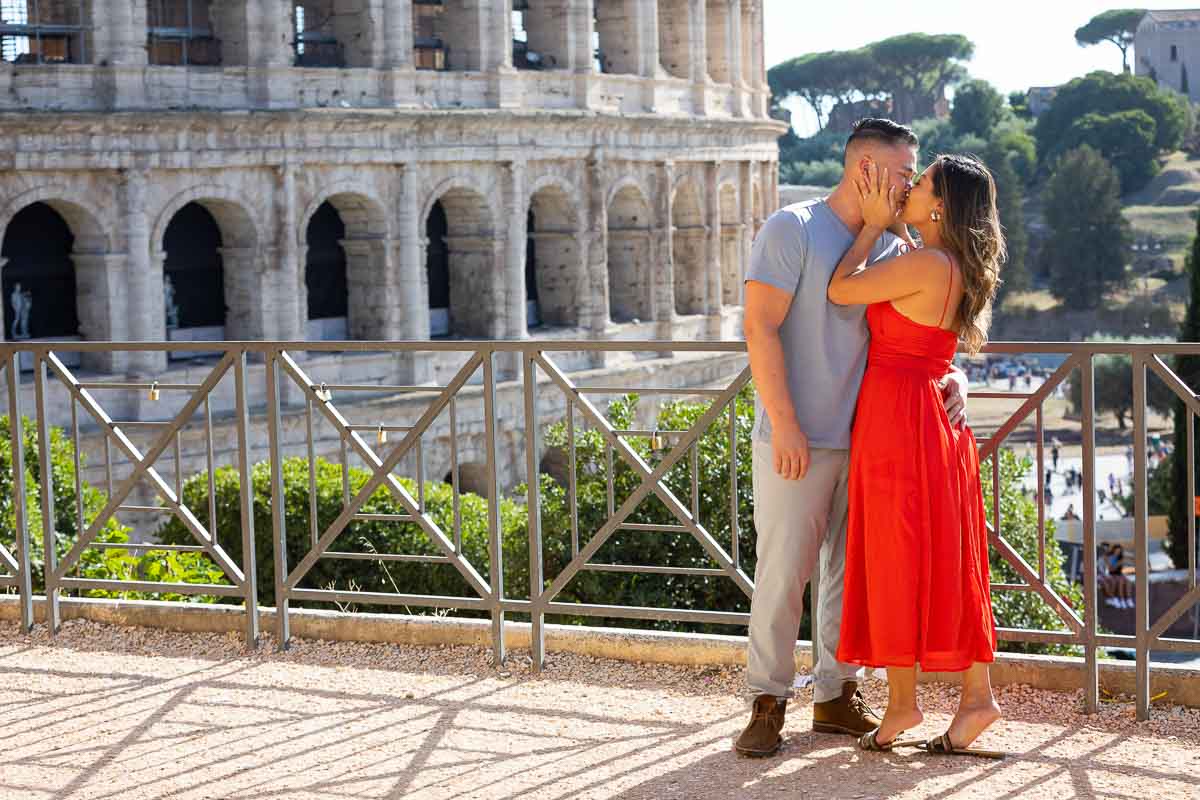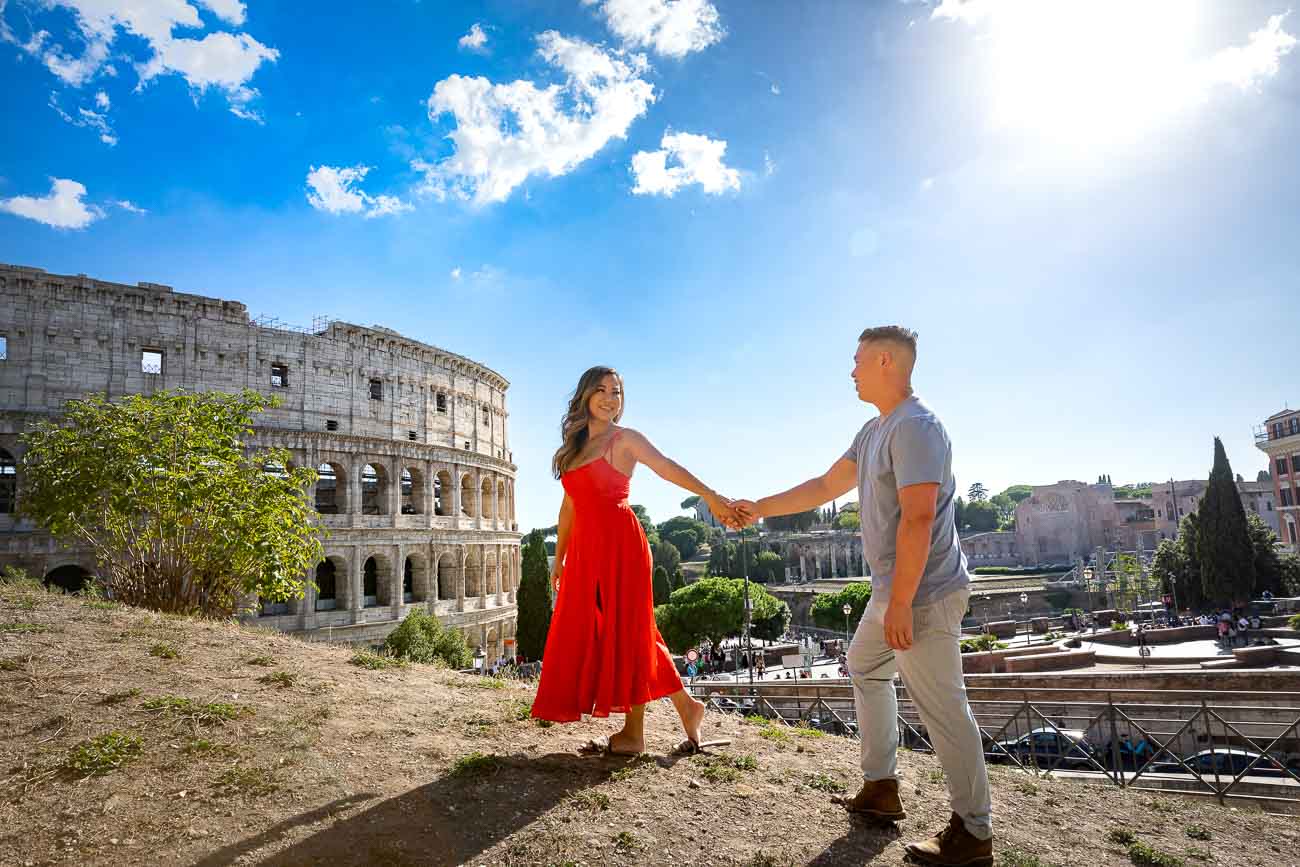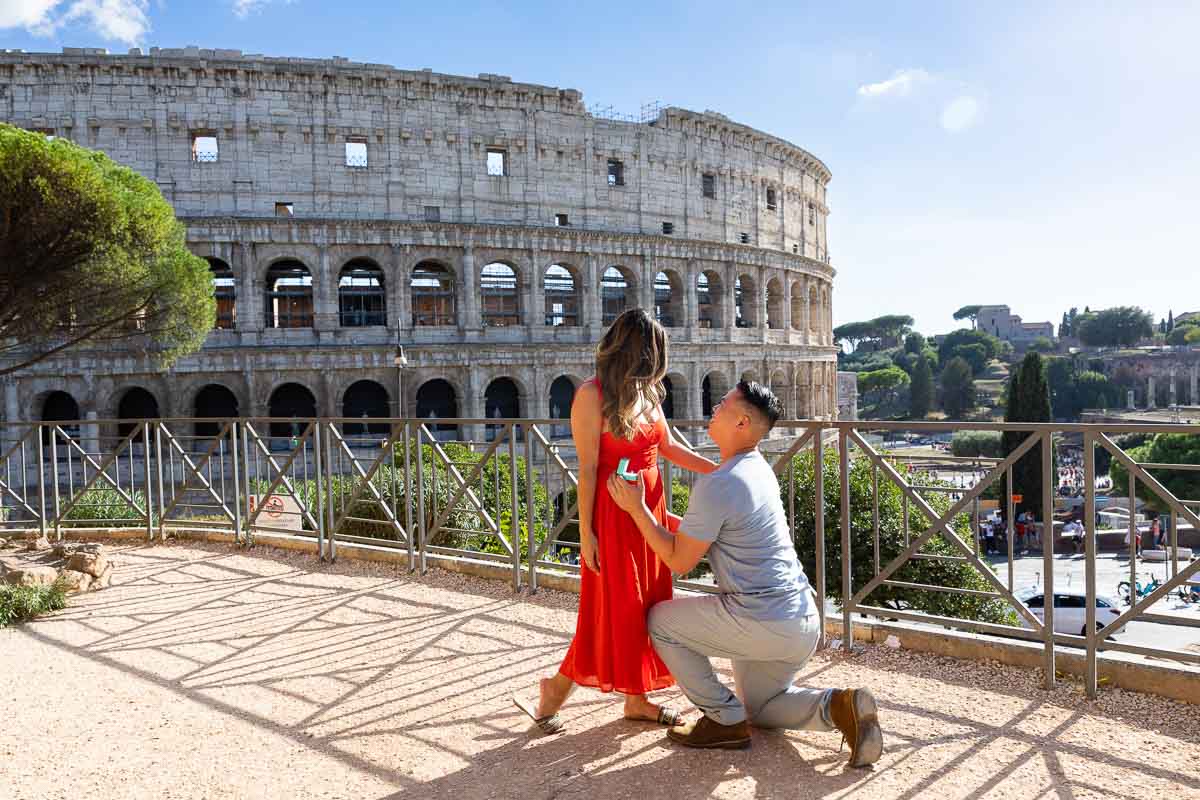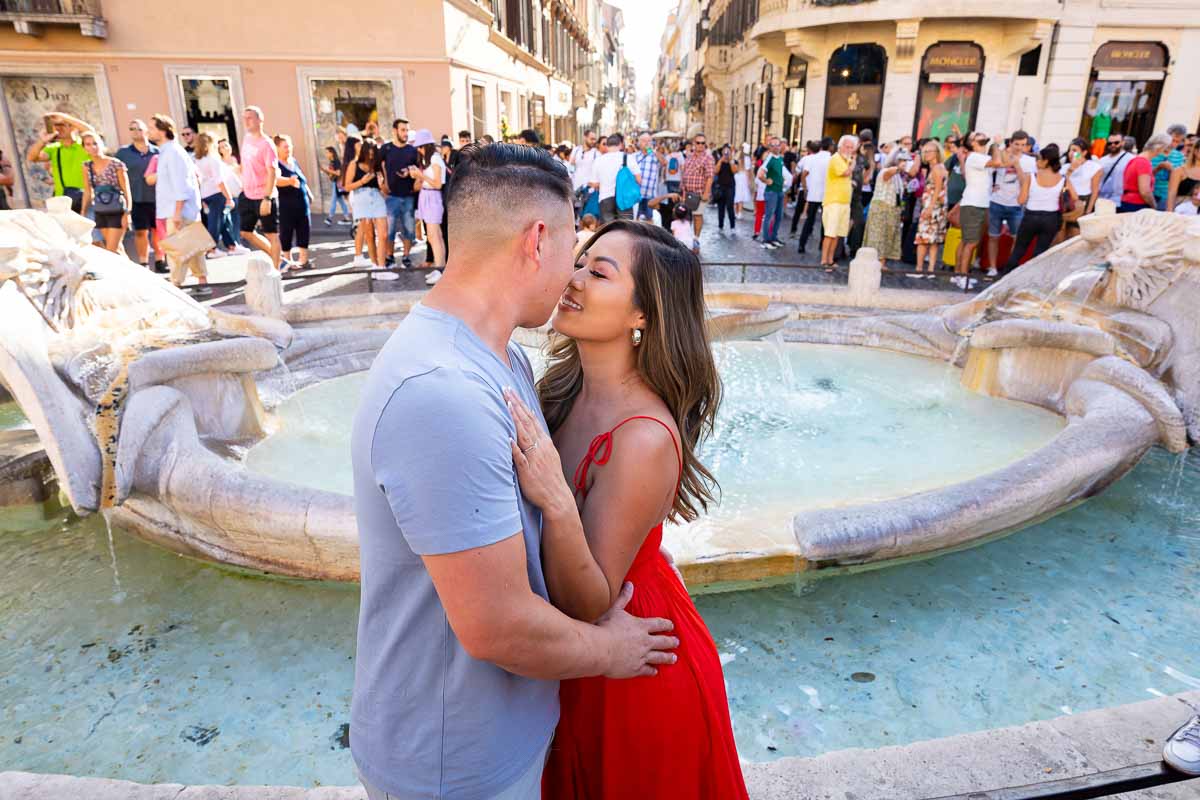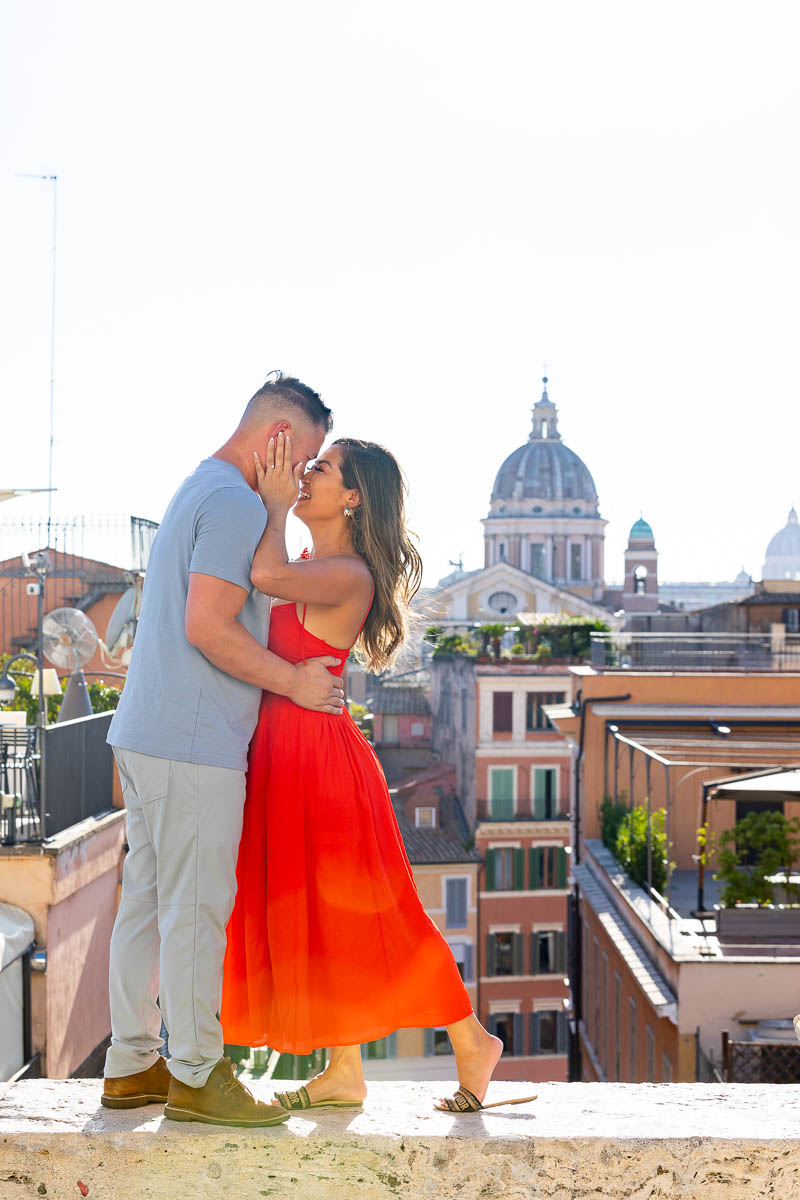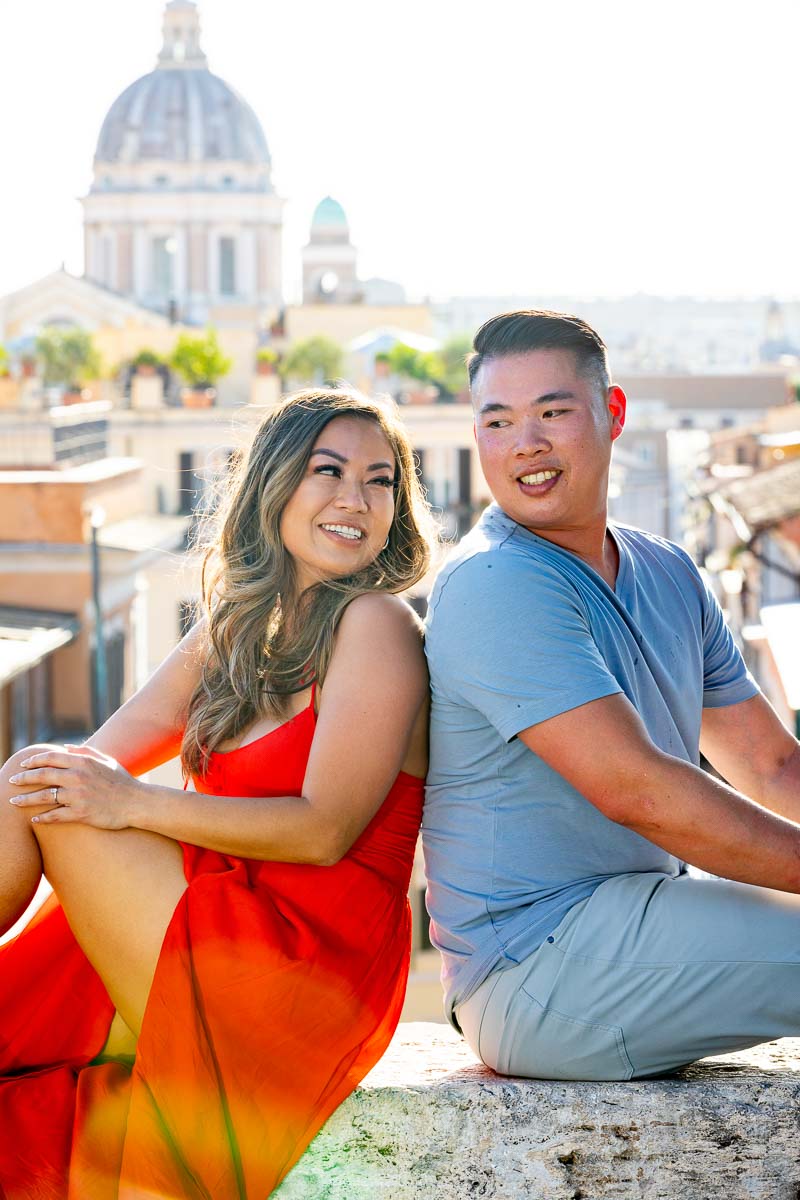 Out latest photo shoots taken from the Blog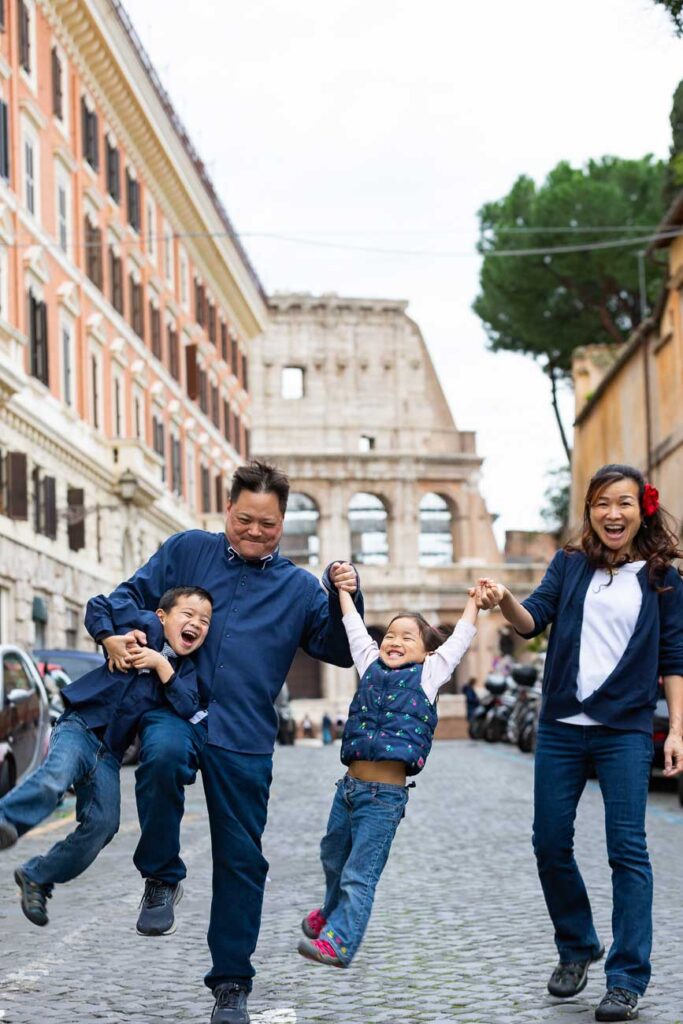 Unique and creative Family Portrait Photography taken in some of Rome's most scenic locations
Read More
Summary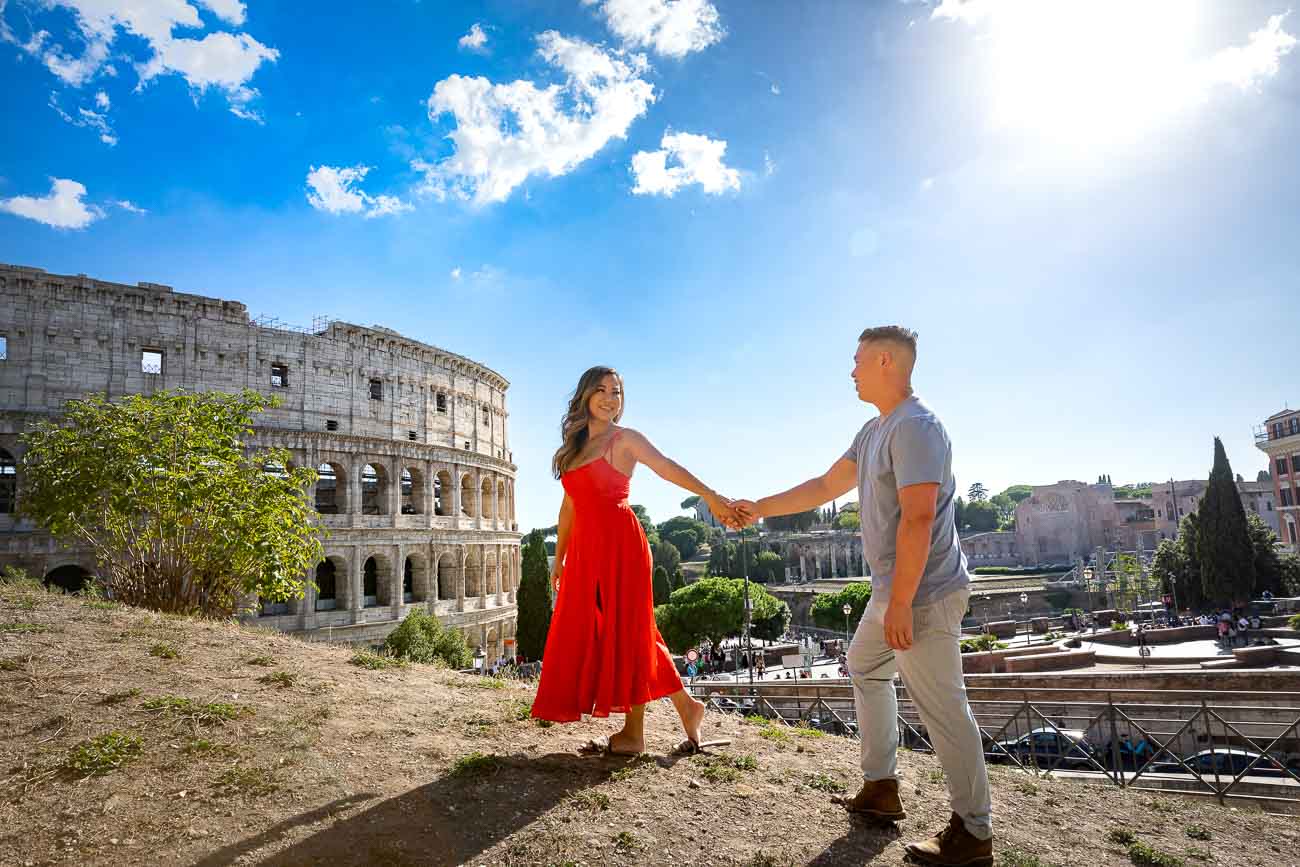 Article Name
Description
Surprise wedding proposal candidly photographed at the Roman Colosseum Followed by unique and creative engagement photoshoot in Rome
Author
Publisher
Publisher Logo