Proposing on the beach of Positano
Asking the BIG question in one of Italy's most scenic and beautiful locations. On the beach side of Positano in the amalfi coast. With the spectacular hillside town as backdrop. A most romantic wedding marriage proposal; first introduced by a book of memories. And then followed by the devoted one knee down question holding out the engagement ring. A truly one of a kind moment followed by the faithful Yes! And much joy and happiness which carried us through the engagement photoshoot that followed!
So we started from Positano Marina Grande. Taking wonderful just engaged pictures with the town in the background. And a soft warm sunsetting sun shining in from the sea. Then we turned our attention on taking couple pictures while walking on the seaside sand. With the waves coming in from the left. So close as to sweep over the photographer's backpack which was left unattended on the beach! But our faith in the backpack's water resistant fabric was strong. And Although the photographer dived over to pull it out of the sea water. The equipment was mainly dry and intact. As was our wonderful couple allowing us to continue the photo shoot as if nothing happened!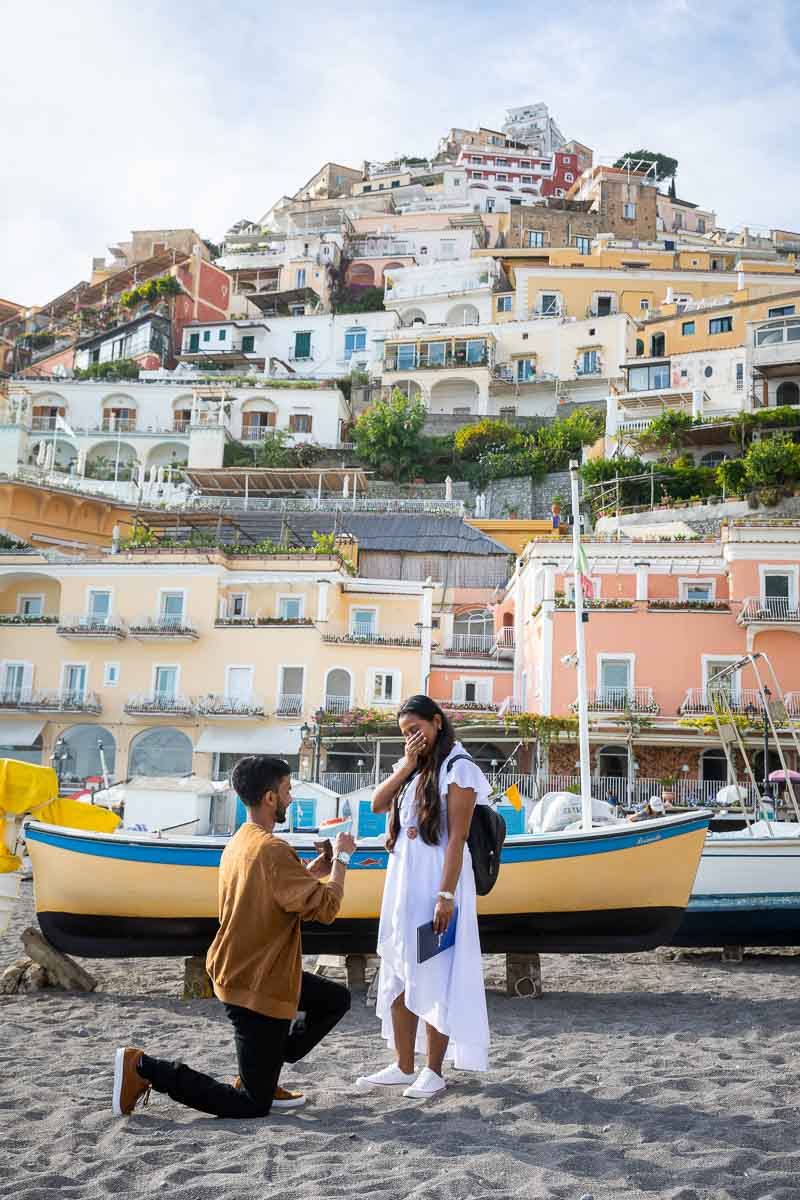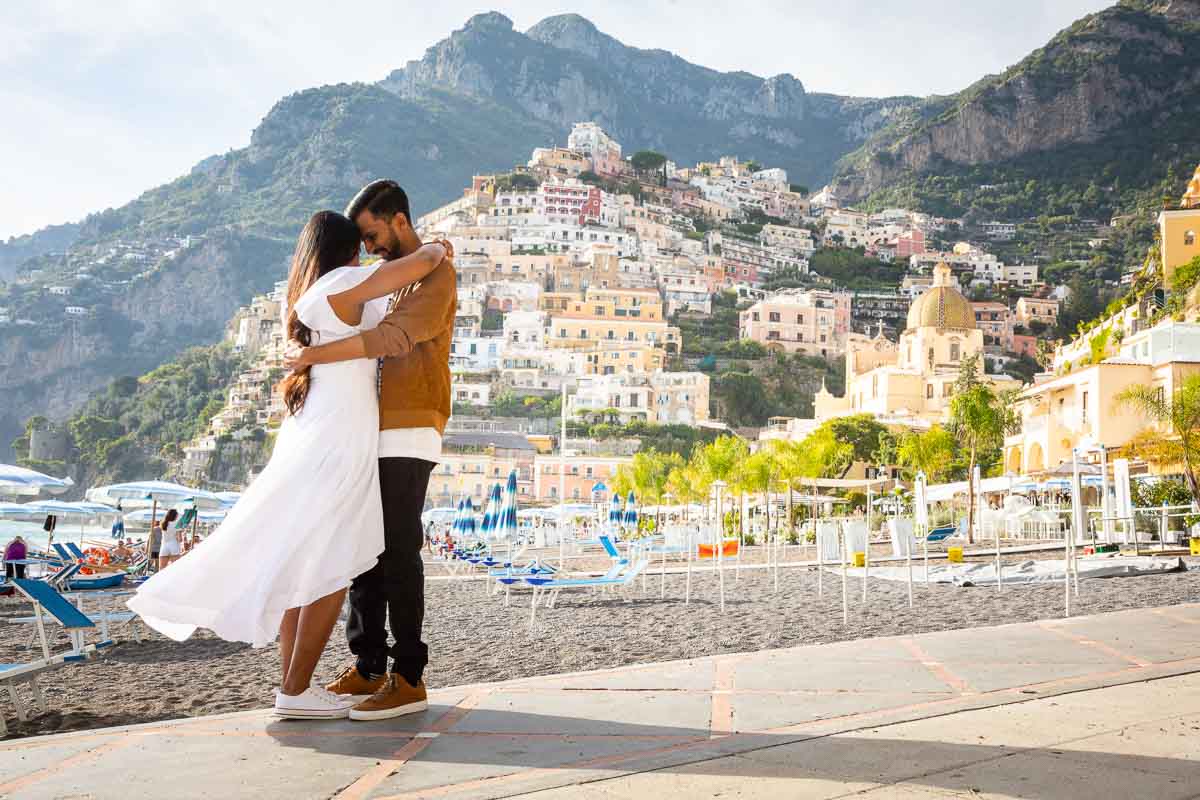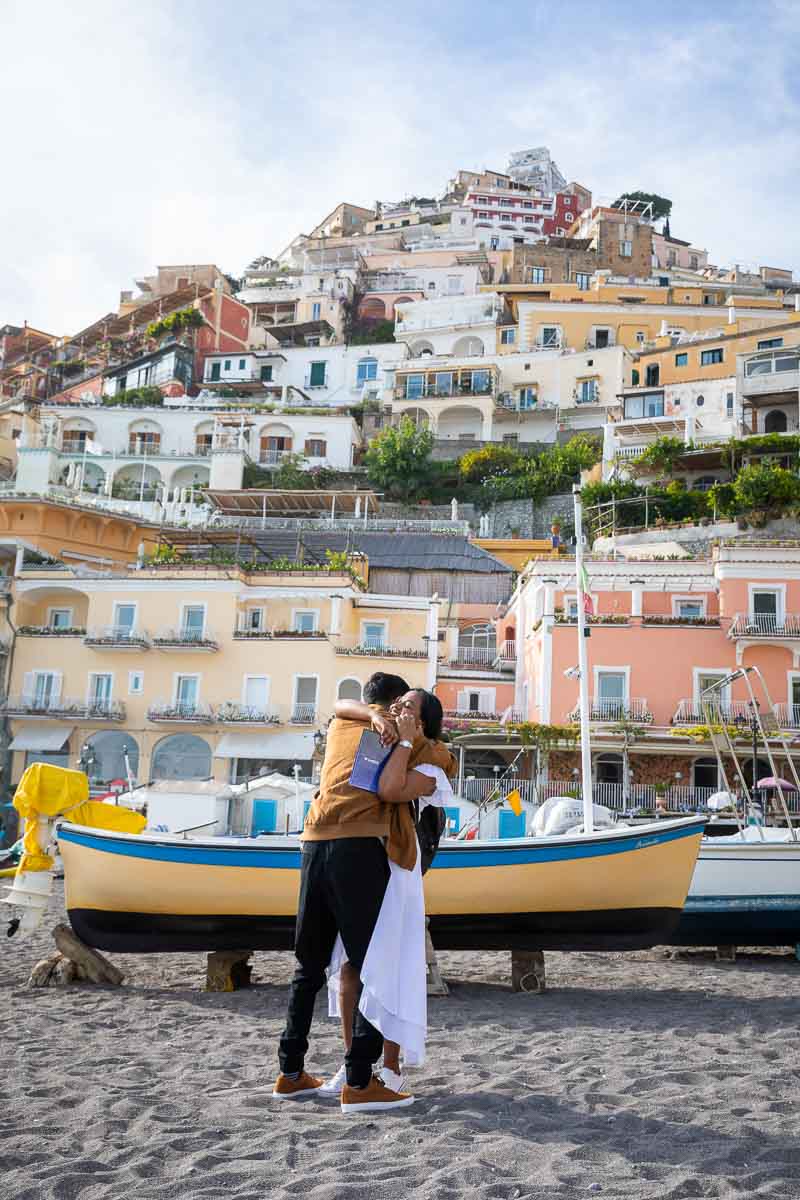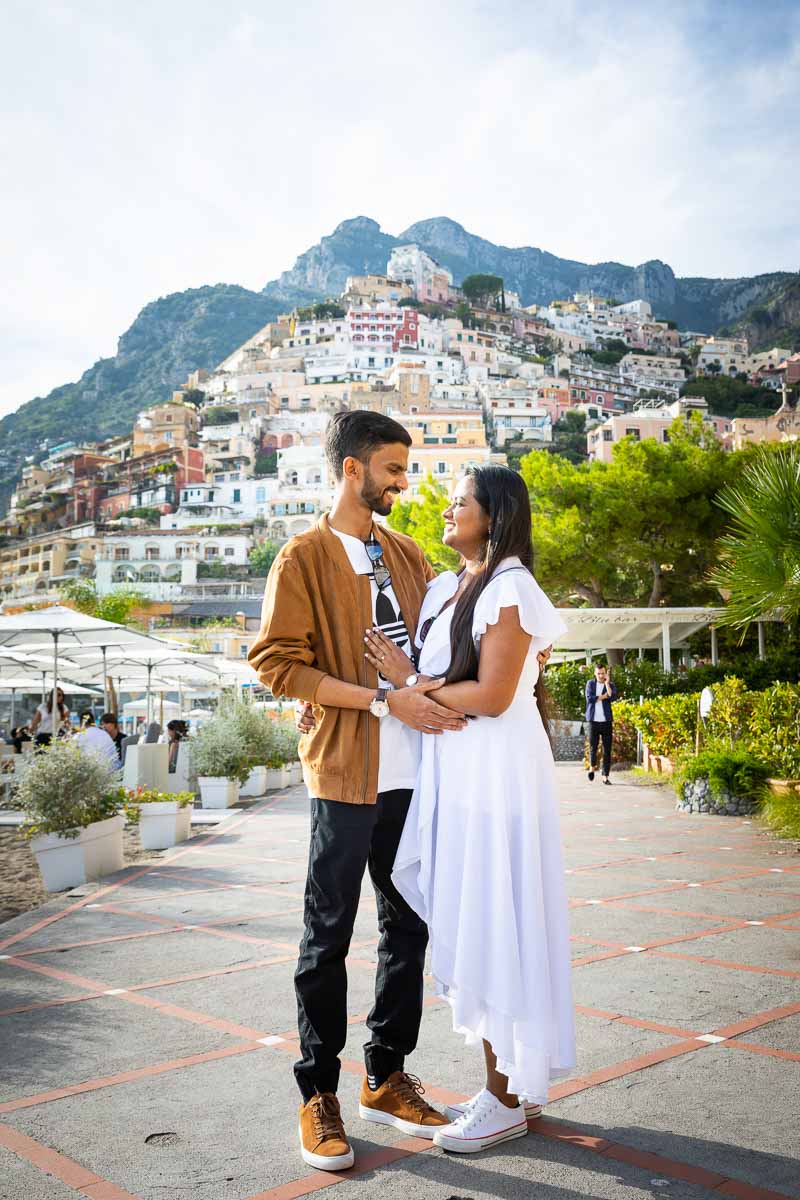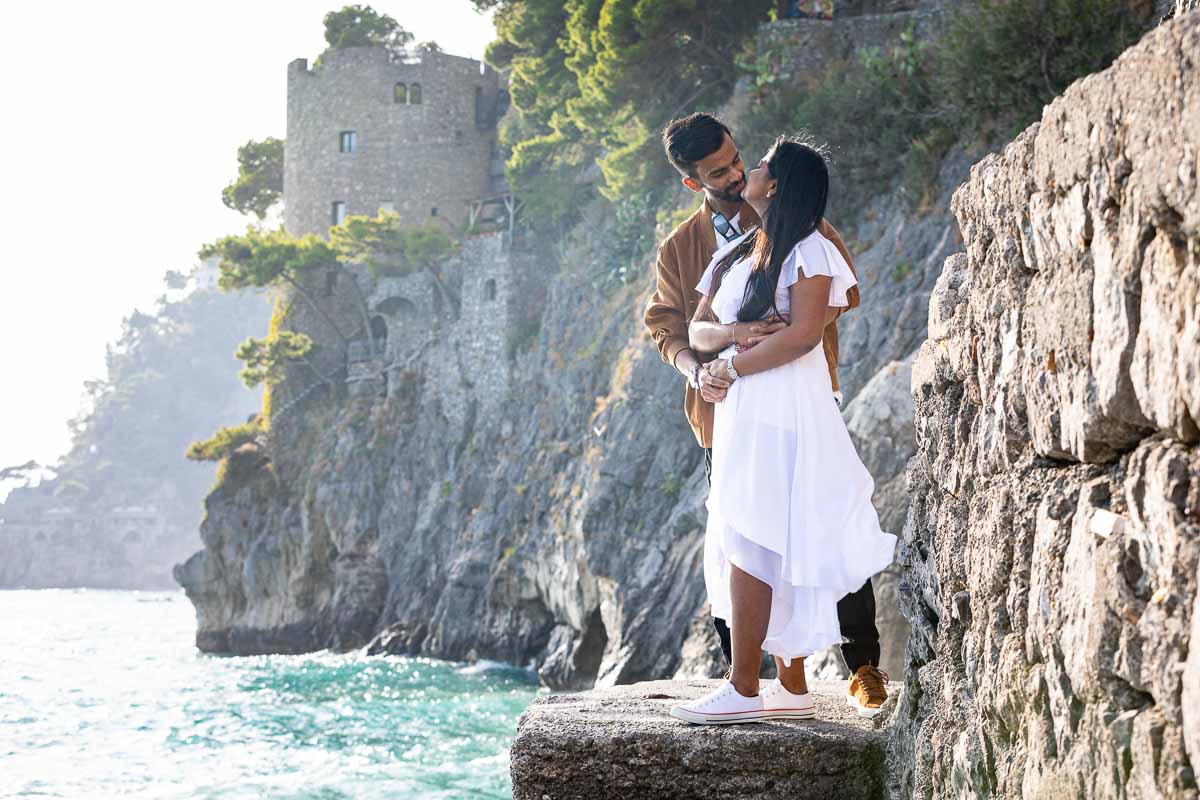 Engagement photoshoot
Then we ventured on the other side of Marina Grande where the small port is found. The Sea was rough which made it extra challenging and fun! With lots of water splashes all around. After capturing some great shots from different angles and in different poses. We were delighted by some really nice silhouette shots; shooting against the sun and playing around with the light and shadows. Then we headed back into town to shoot some nice alleyways and views. In front of the church and in around the most scenic locations. Ending the photoshoot at the Le Sirenuse terrace with a one of a kind view over the town of Positano with sunsetting light!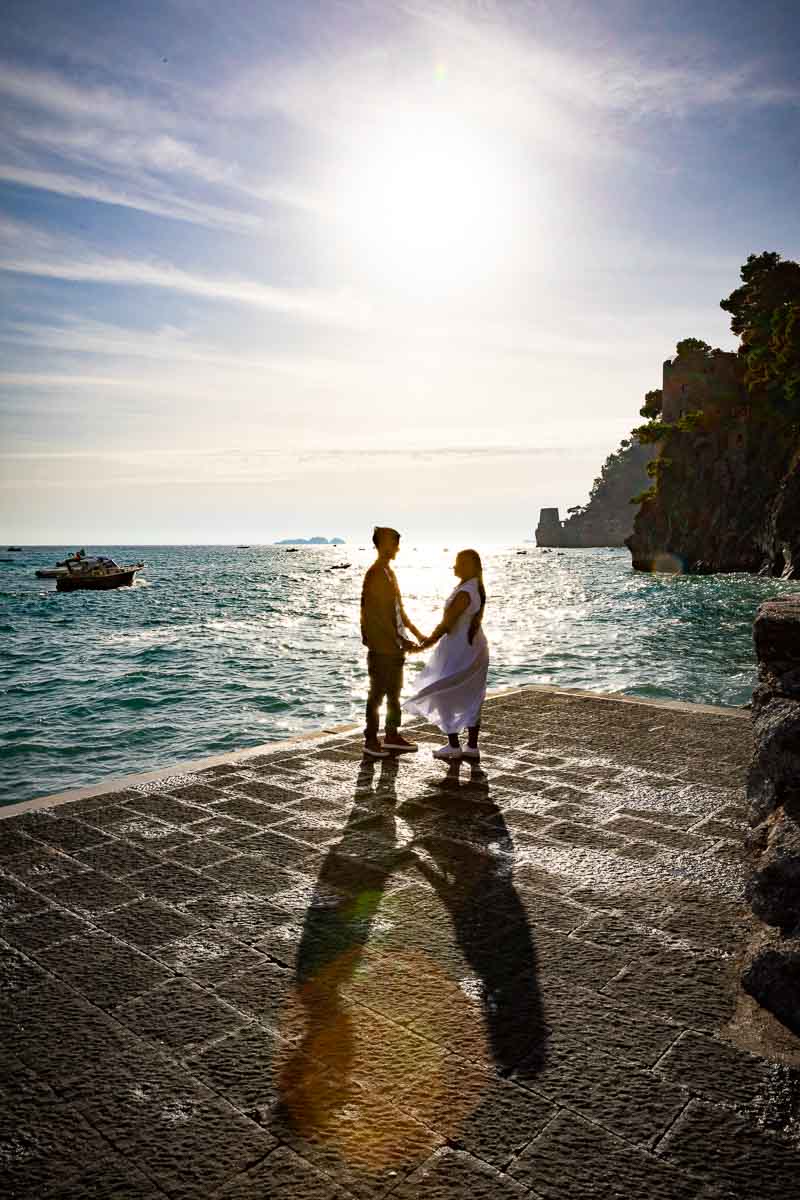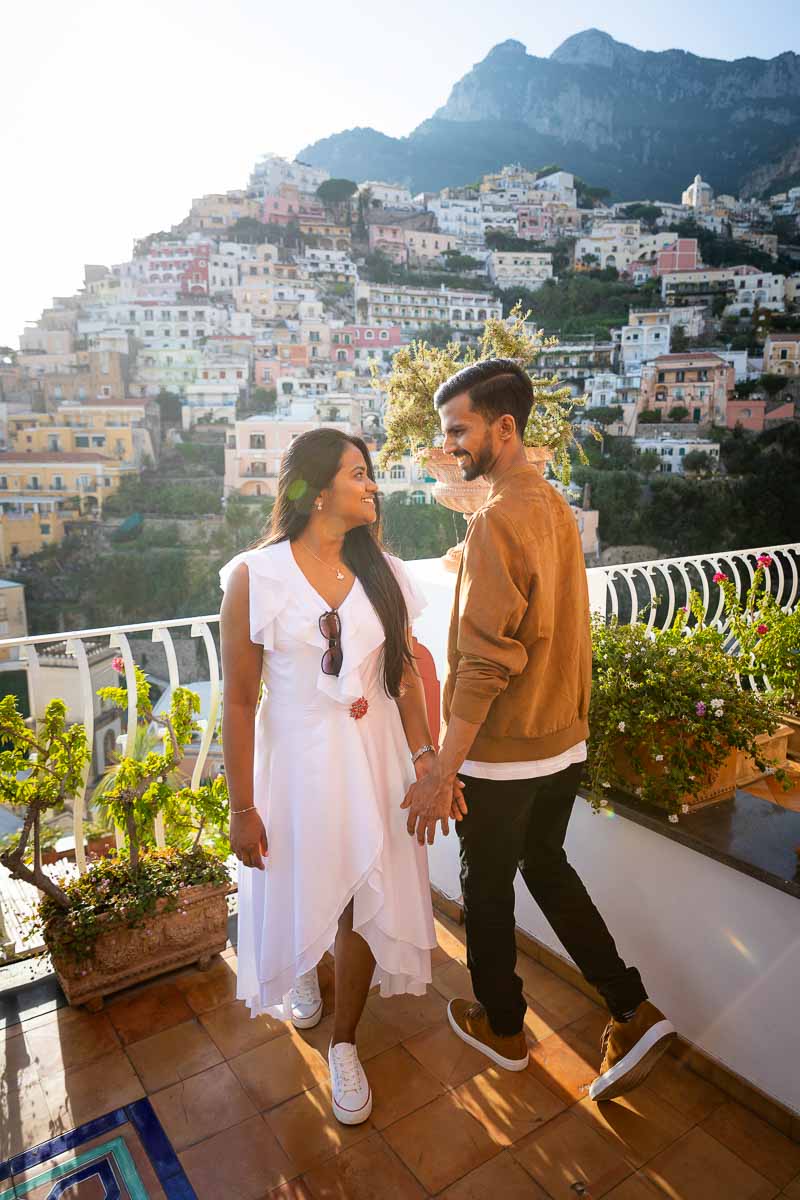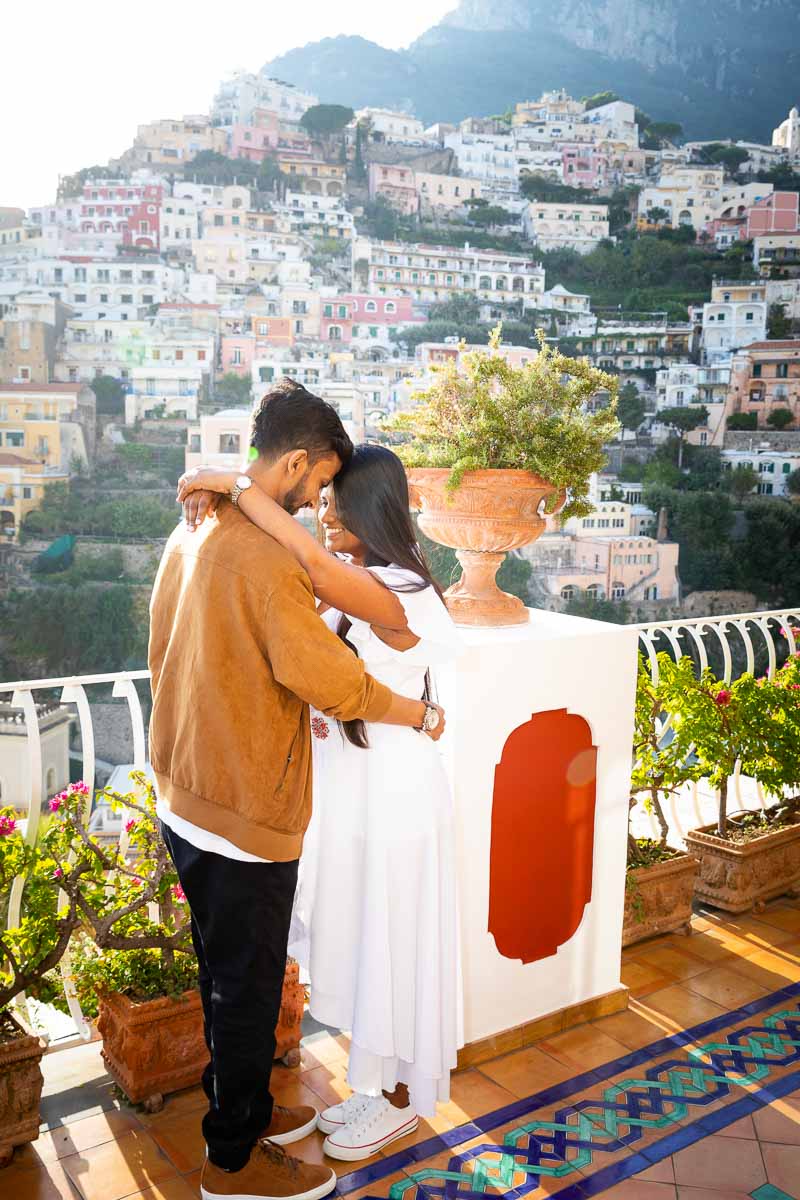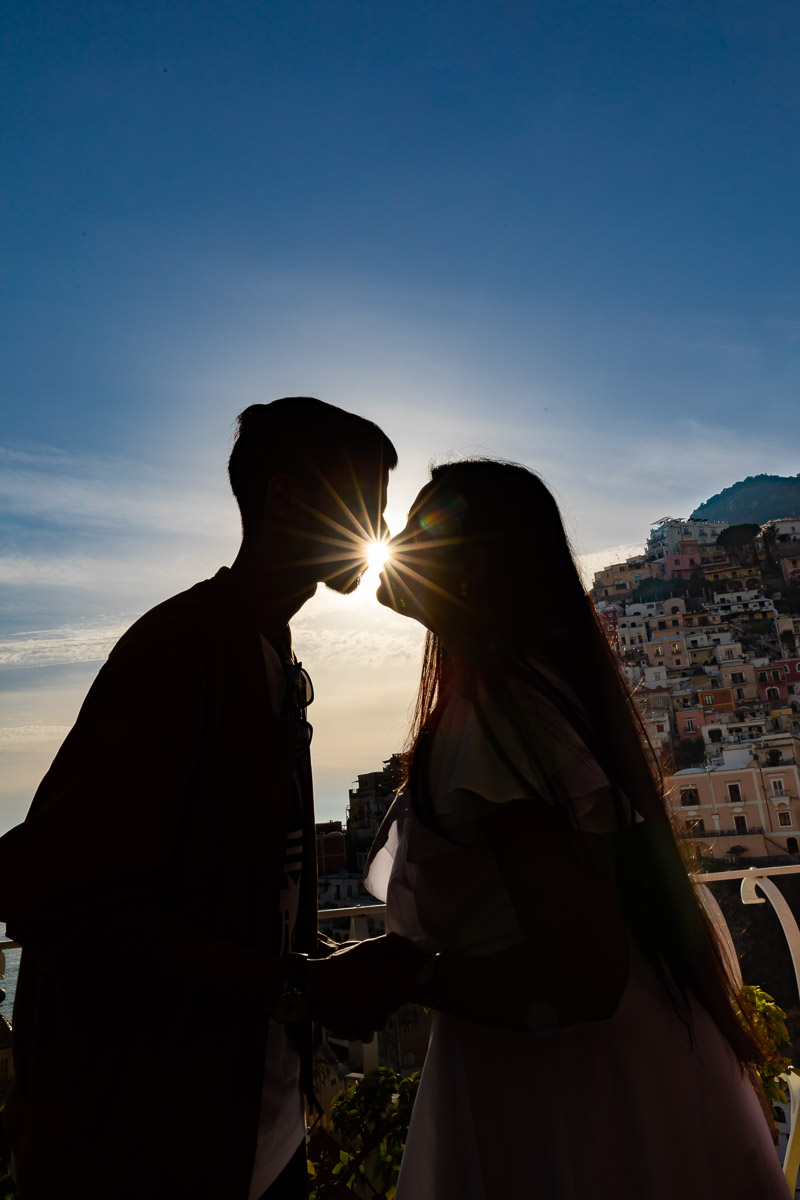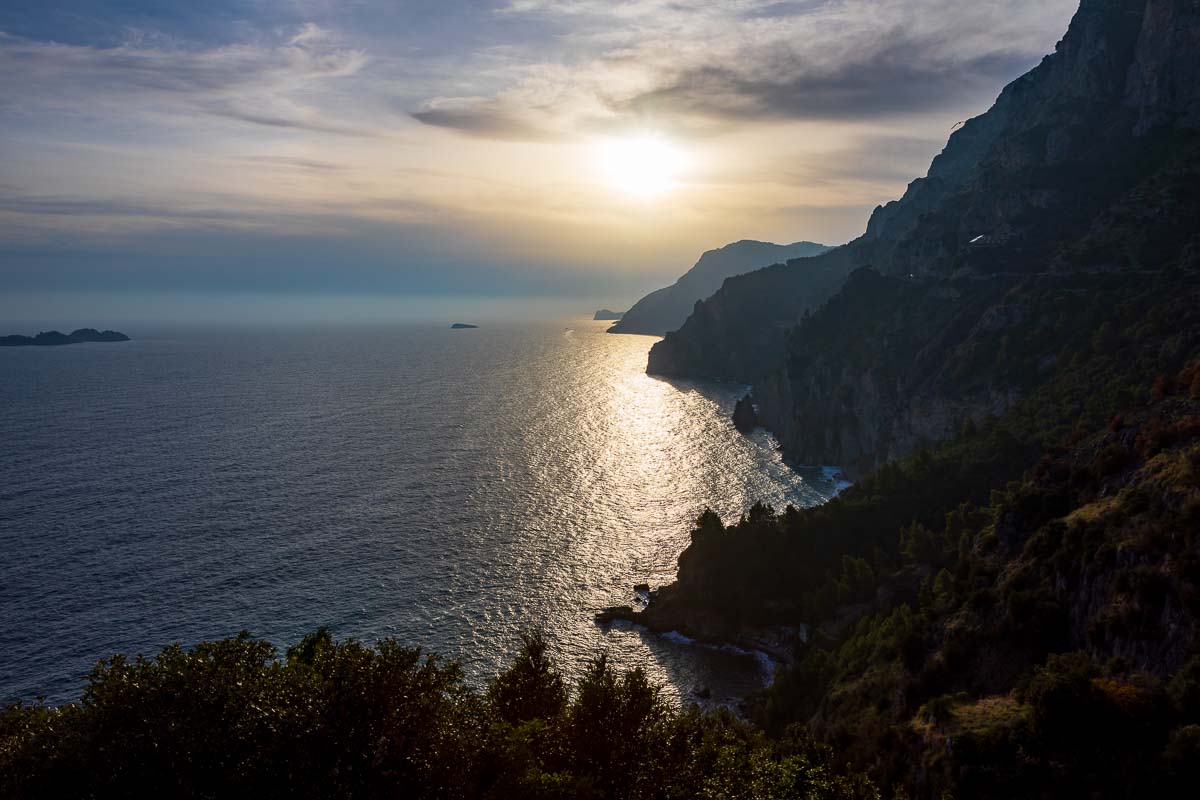 Time of the year: October
Time of day: afternoon 3:00 pm
Duration: 1.5 hr session
Location: Positano
Venue: special thanks to Le Sirenuse Hotel for the wonderful view
Curated imagery by the A. Matone Amalfi photographer studio. Check out the Portfolio for more lifestyle photography. Start here to learn more about our sessions. For prices and bookings please Click here.
Out latest photo shoots taken from the Blog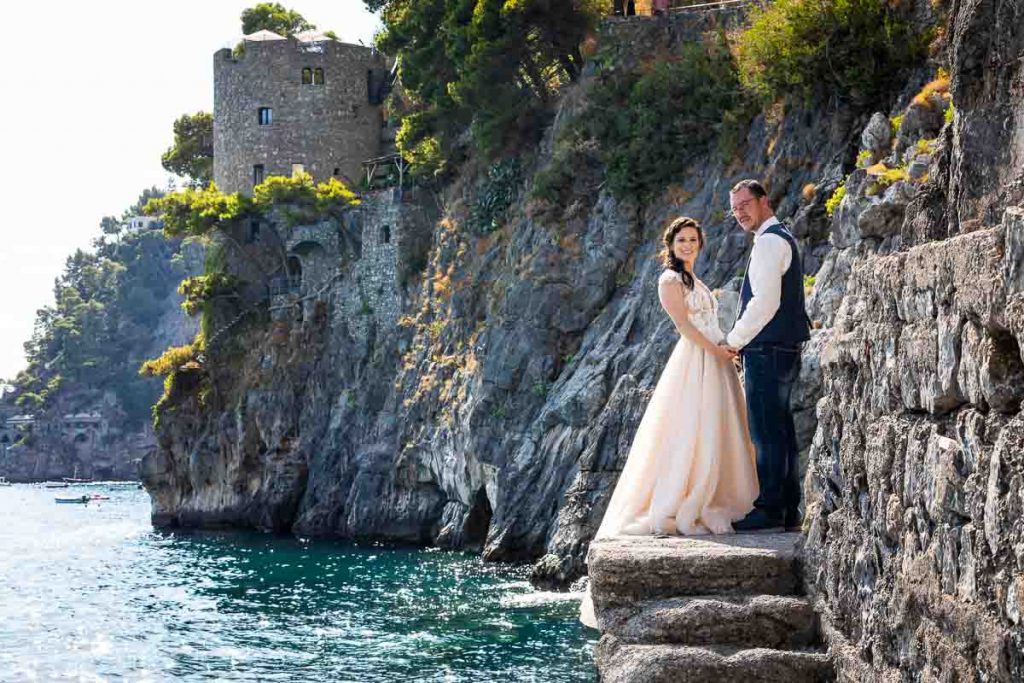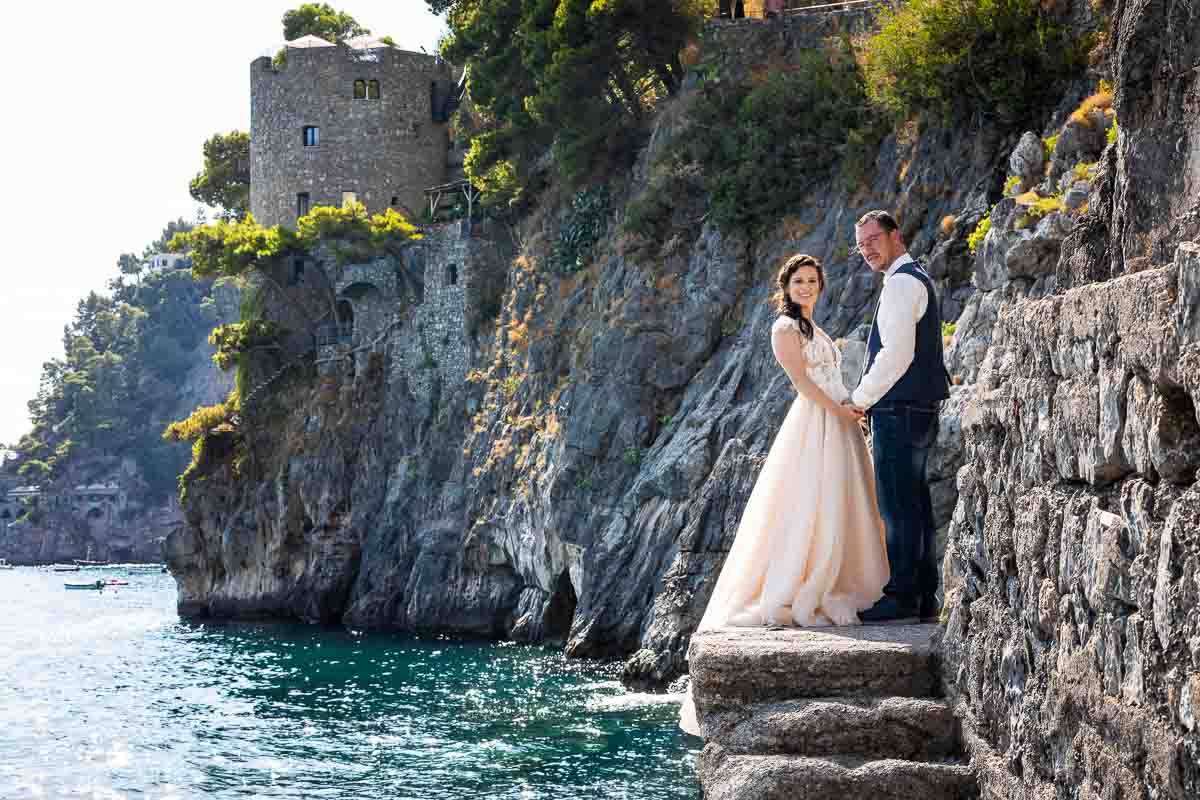 Unique and Creative Elopement Wedding Photography in Positano. Taking once in a Lifetime Photos in a once in a Lifetime Location: the Amalfi Coast
Read More
Summary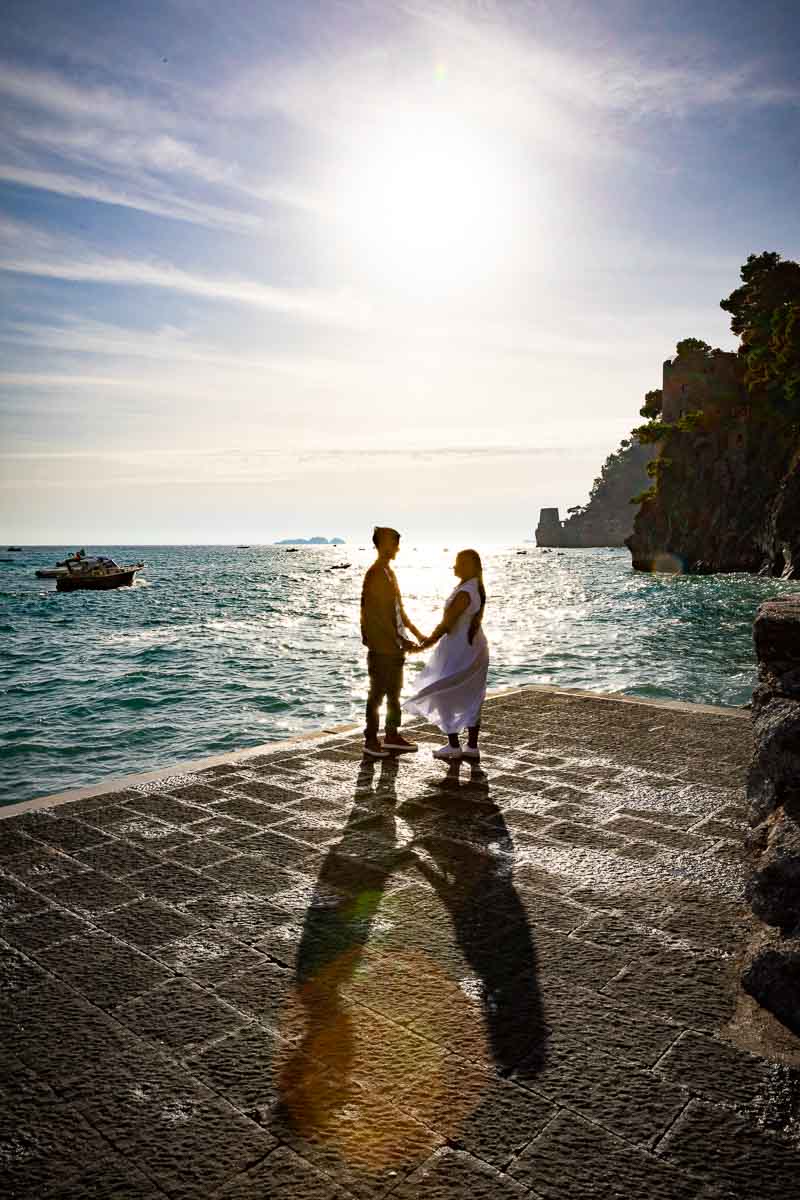 Article Name
Asking the BIG question on the Amalfi coast
Description
Popping the Big question on the beach with the town of Positano in the distance. Then on a beautiful and scenic walk around the area to capture unique and creative couple engagement photos
Author
Publisher
Publisher Logo