A walking photography session
We began this walking honeymoon photo session at Hotel Residenza Farnese in Rome. It was just a wonderful stroll around the city finding great pictures to take. It was not difficult as our wonderful couple was just so photogenic and open to the endless photographic opportunities ahead of us. The starting locating was also so inspiring. Piazza Farnese and the surroundings.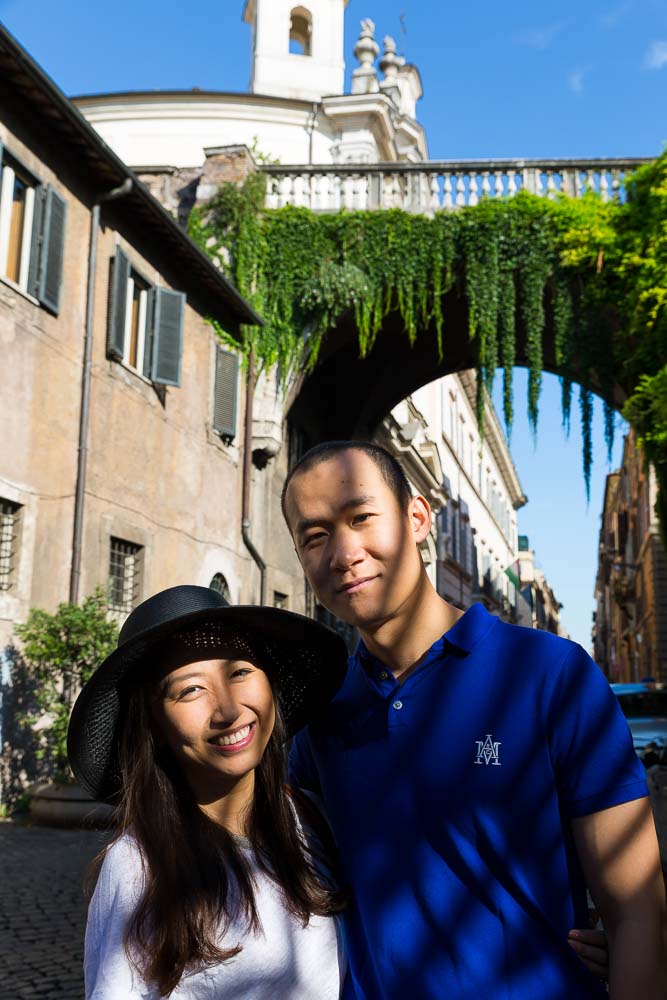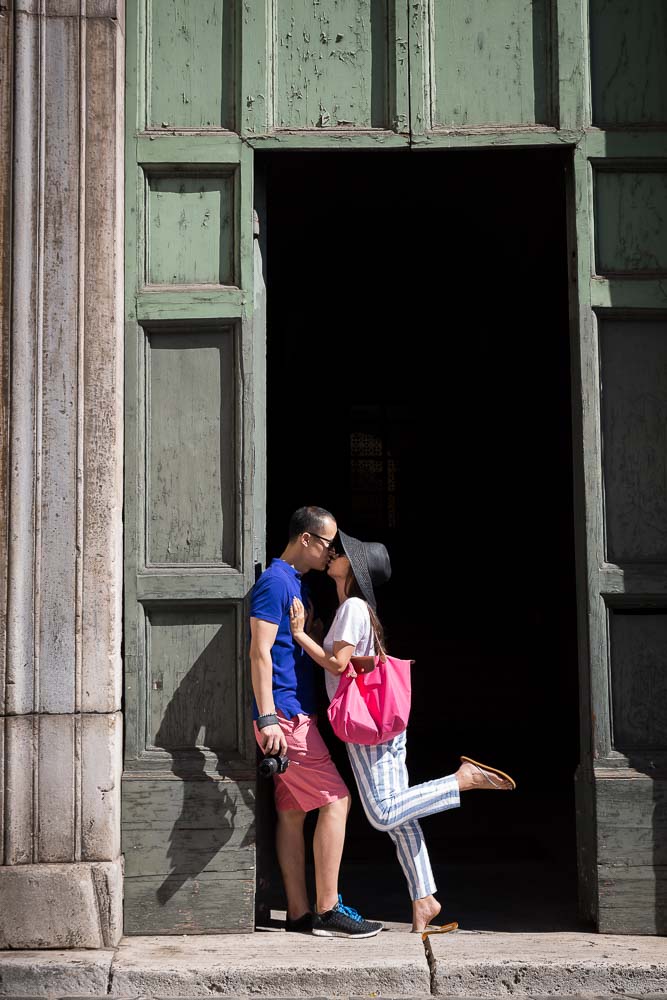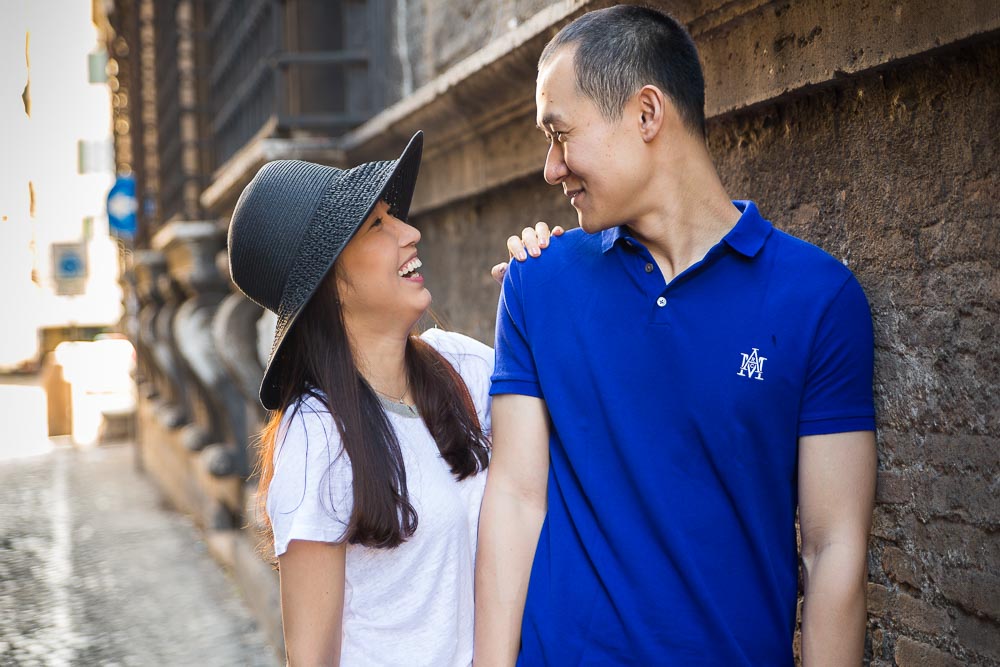 Campo dei Fiori and Piazza Navona
We ran into the Campo dei Fiori fruit and vegetable market where we caught a series of images browsing through the different stands. Then we walked across the street and entered Piazza Navona where we walked around a little bit. Testing out different fountains as backgrounds. After a visit at San Ivo alla Sapienza we caught a quick coffee at St. Eustachio.
The Roman Pantheon
Our photo session brought us on to the Pantheon which is so inspiring with many different photo ideas which could be taken outside near the baroque fountain and inside underneath the amazing rooftop. The light shining through the hole above is just fascinating. Then so many interesting doorways that can be used as backdrops. Not only the majestic Pantheon door but also other smaller doors found around the environs. Light plays a key role here for inspiring images.
Monte Citorio and Piazza Colonna
This is an interesting area to take photographs in. Piazza Monte Citorio offering some great prospective views with Albergo Nazionale in the background. Piazza Colonna has these really cool columns where the light shines in at a really interesting angle. It's just a great place to shoot.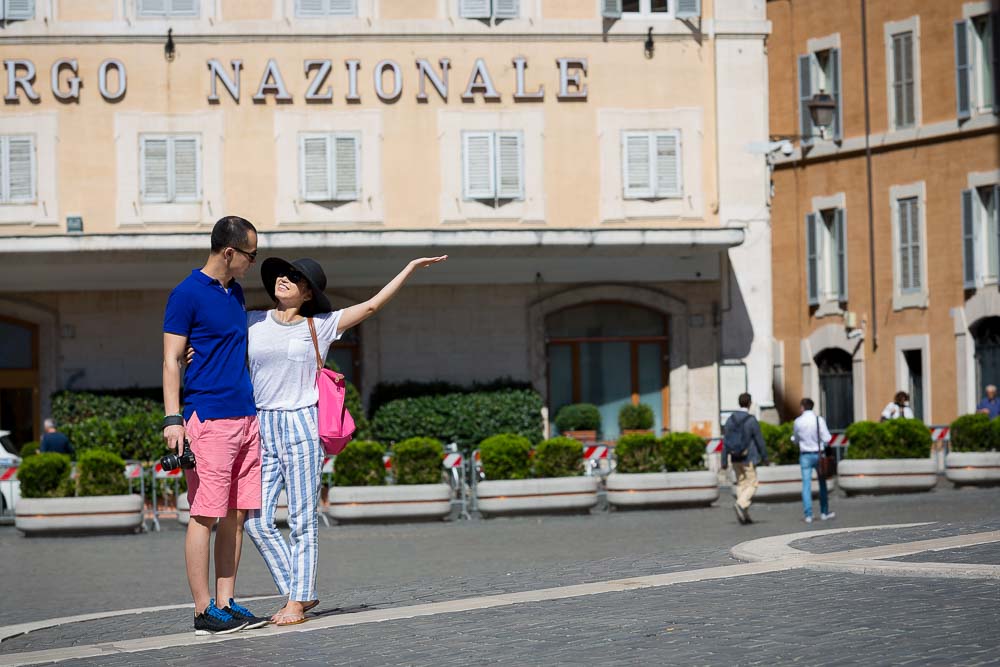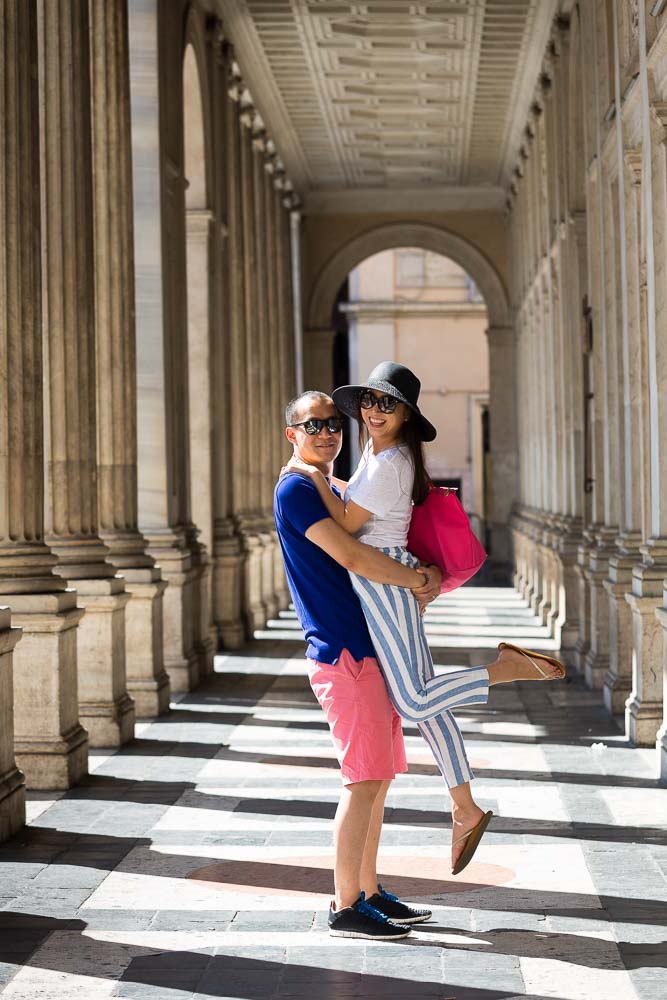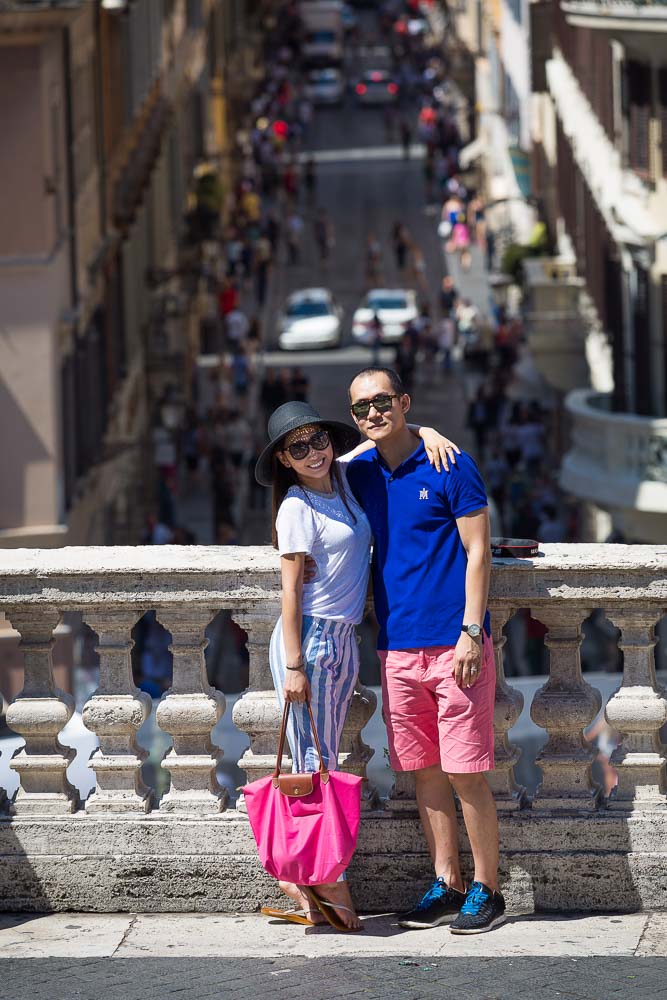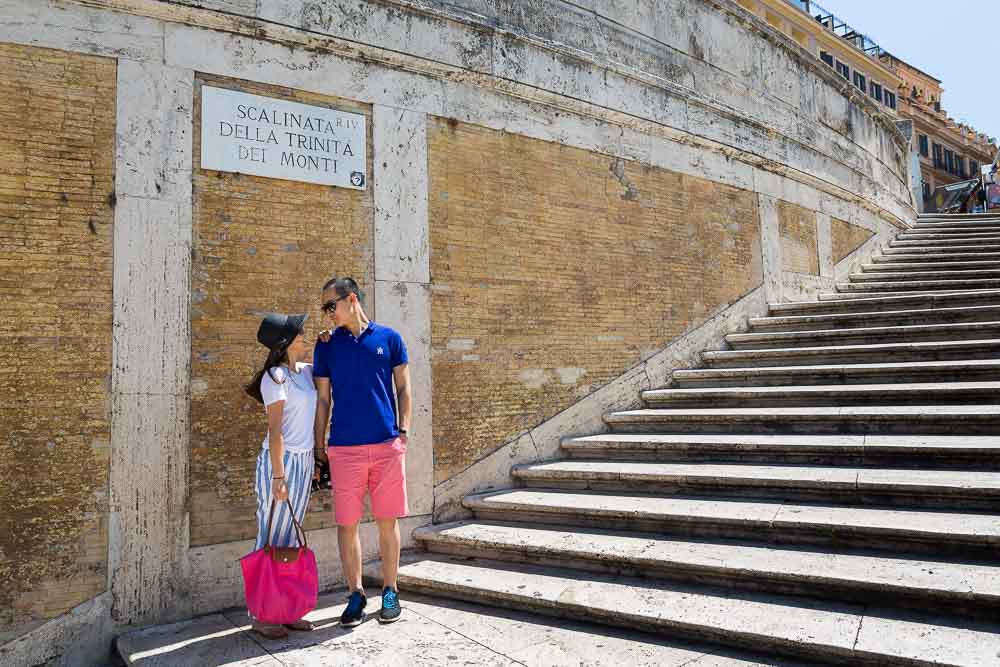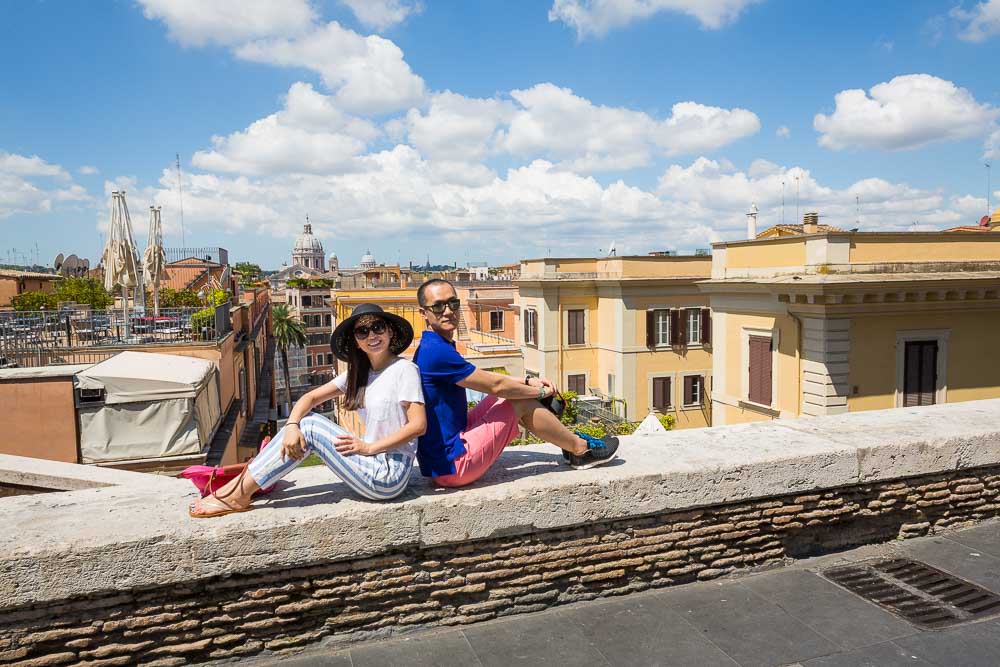 Fontana di Trevi and the Spanish steps
After a cool refreshing walk through Galleria Alberto Sordi we entered Piazza Fontana di Trevi. The fountain is undergoing restoration and it is certainly not at its best for pictures. But we photographed there nonetheless capturing some fun and playful images.
Then it was time for the Spanish steps and the beautiful view over Via Condotti and the Rome city center fashion district.
Parco del Pincio
Then we climbed up the Parco del Pincio hill overlooking the roman rooftops. The view here is really one of a kind and provides the opportunity for some really nice imagery of the ancient looking skyline. It is also a place packed with other great photo ideas.  After descending towards Piazza del Popolo we found this intriguing broken glass which was great for our final pictures of the wedding ring!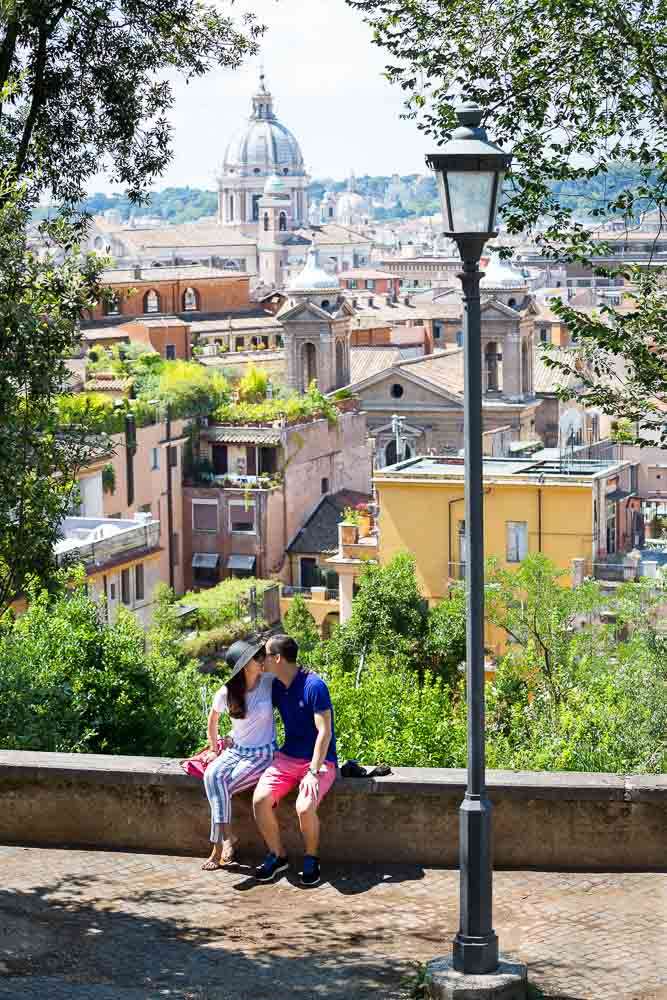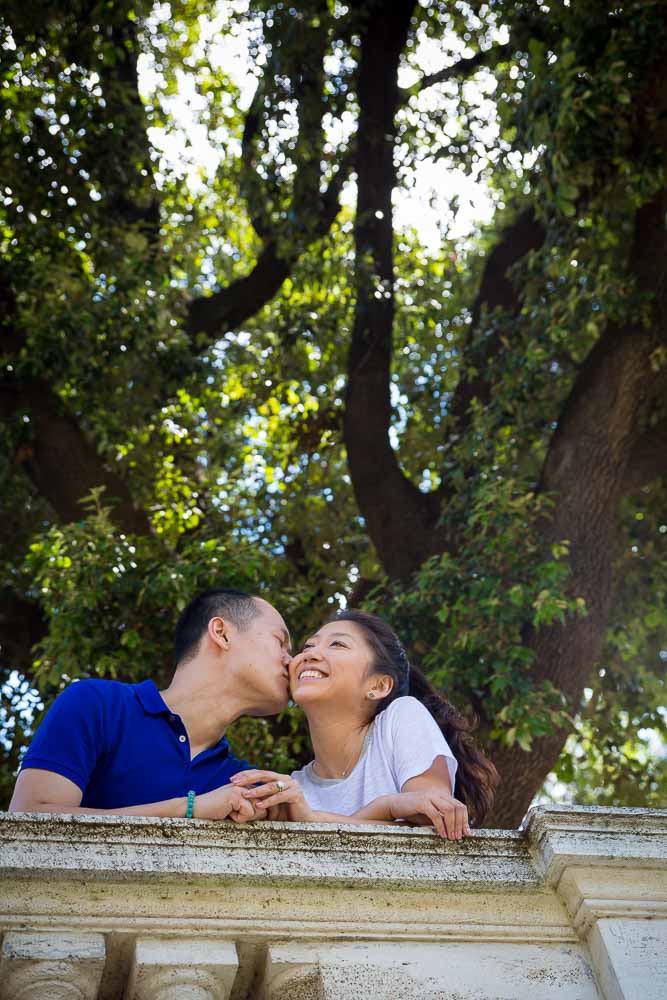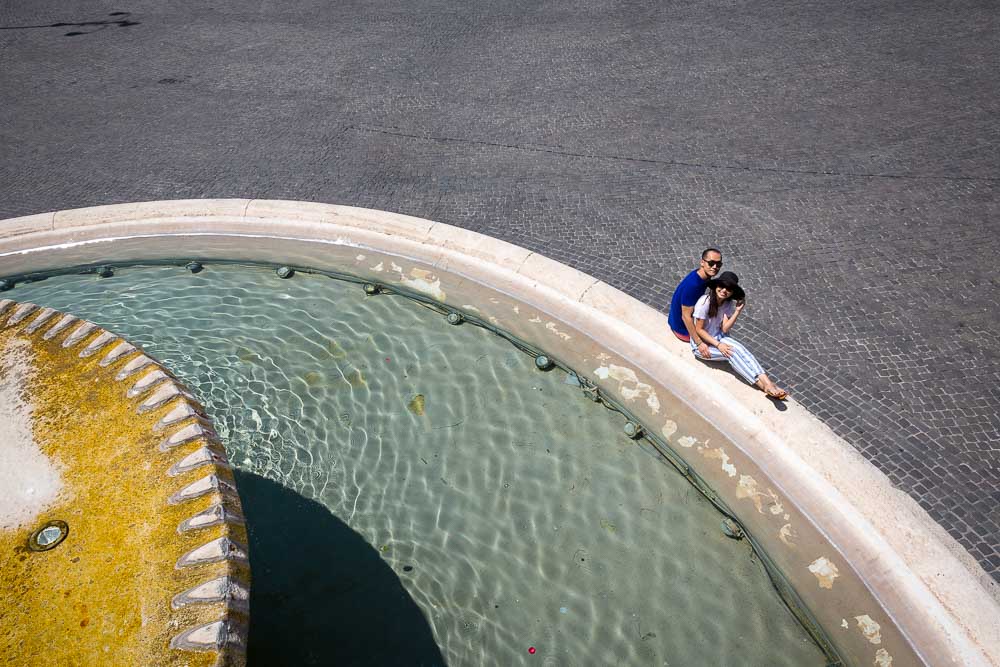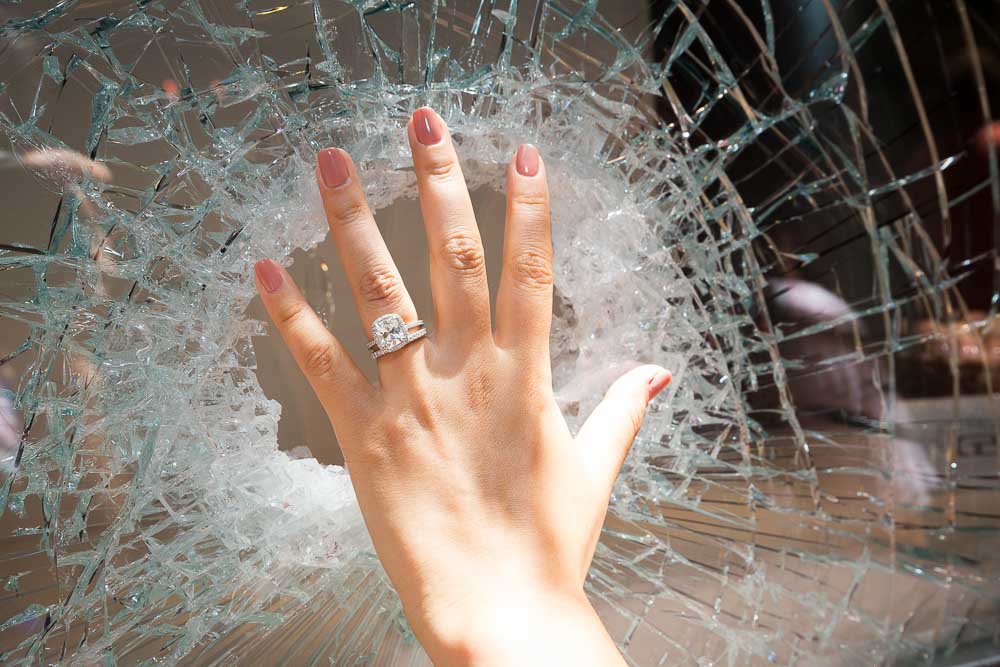 Our latest photo shoots taken from the blog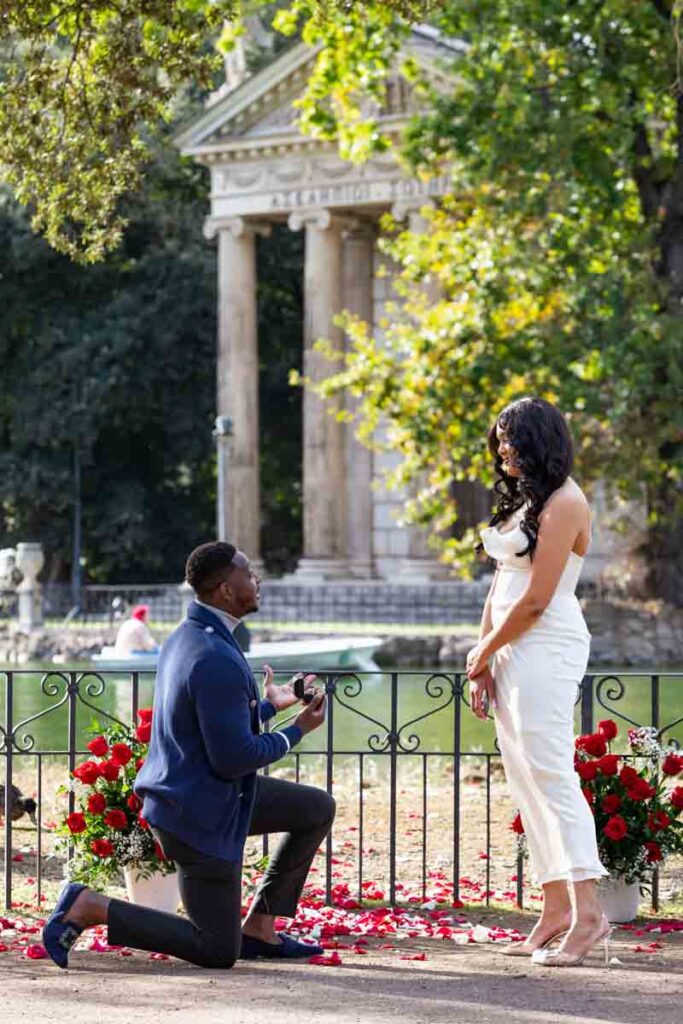 Surprise Engagement photography at the Villa Borghese lake with the scenic Temple of Asclepius in the background surrounded by romantic red roses
Read More
Summary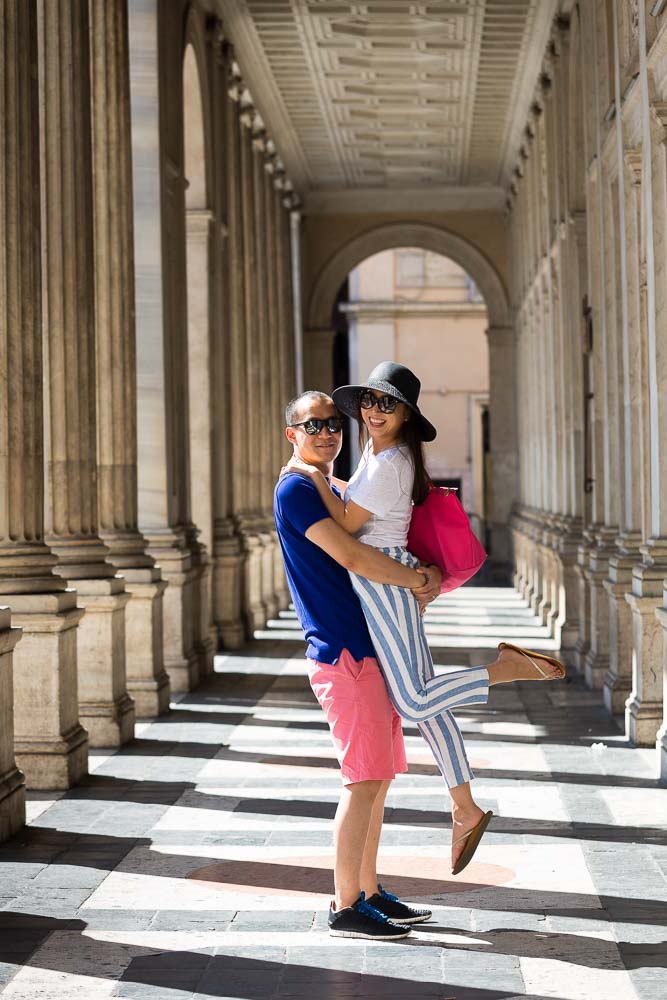 Article Name
Description
A splendid destination honeymoon in Rome. A walking photography session around the city. While looking for great pictures to take as you visit the city together.
Author