A Fashionable Photo Session
An unforgettable day walking around in Rome taking some great pictures with two very charming girls! With such great models getting good pictures was as easy as one two three. So we began this Rome photoshoot starting from Piazza Santa Maria Maggiore in the heart of the Trastevere quarter. An astounding square with a beautiful church. An all around great area to just walk about and capture some really nice photos with a true characteristic roman feel. So we headed in an off the beaten track route into the small cobble stone streets. Stopping to take pictures in around small squares, ancient doors and street corners with ivy leaves. The city of Rome can be so inspiring with small secrets and details around every corner.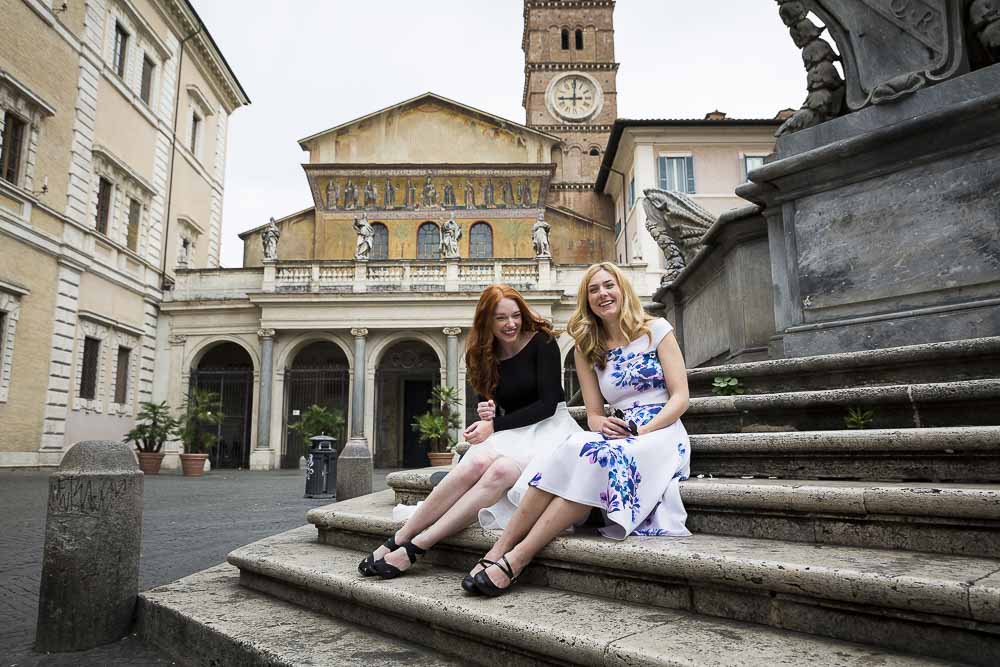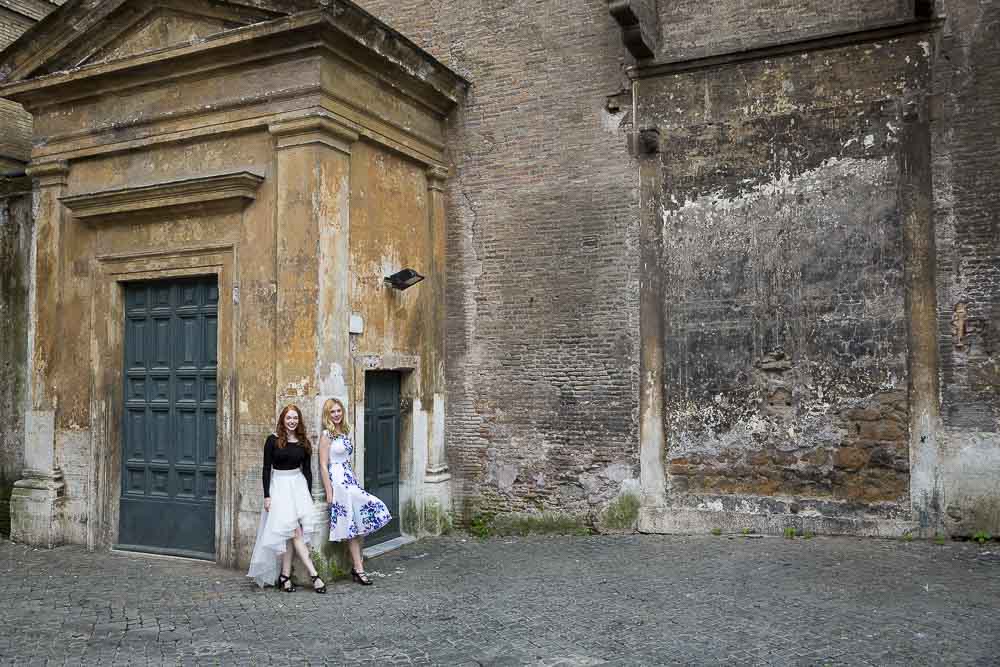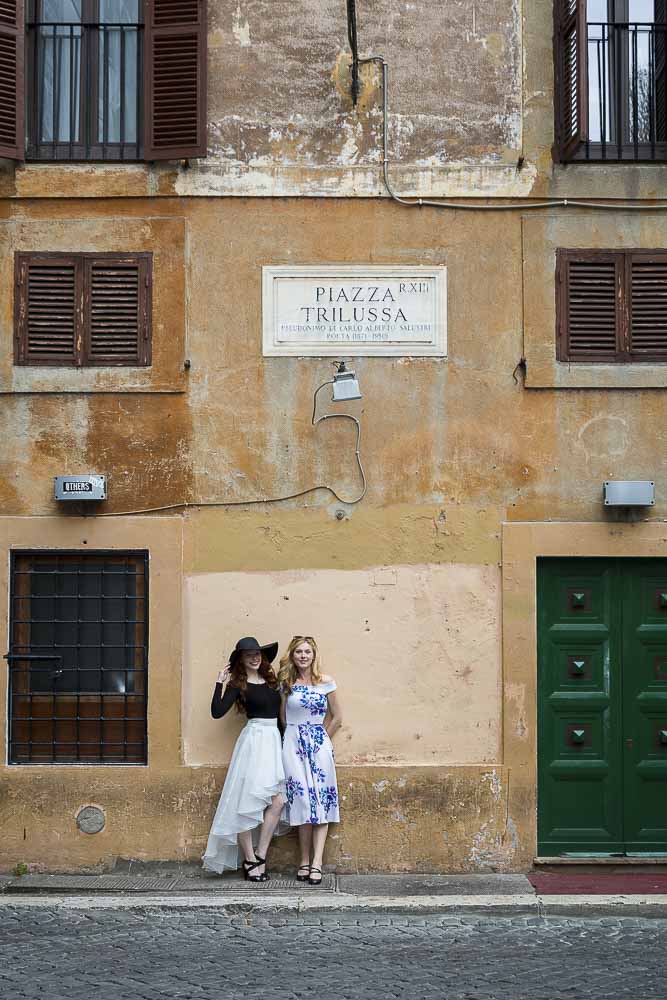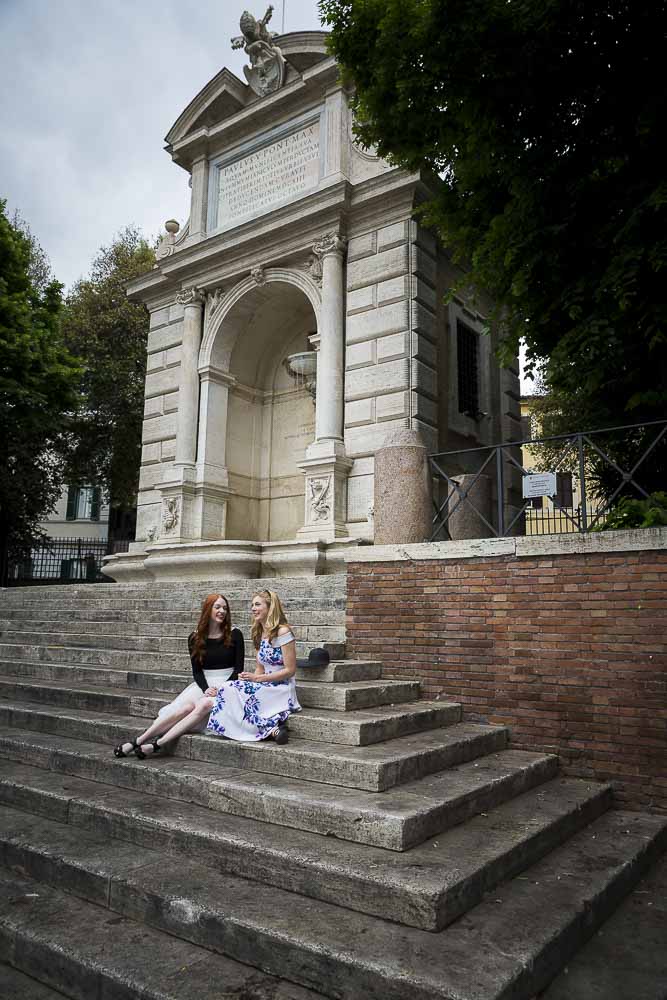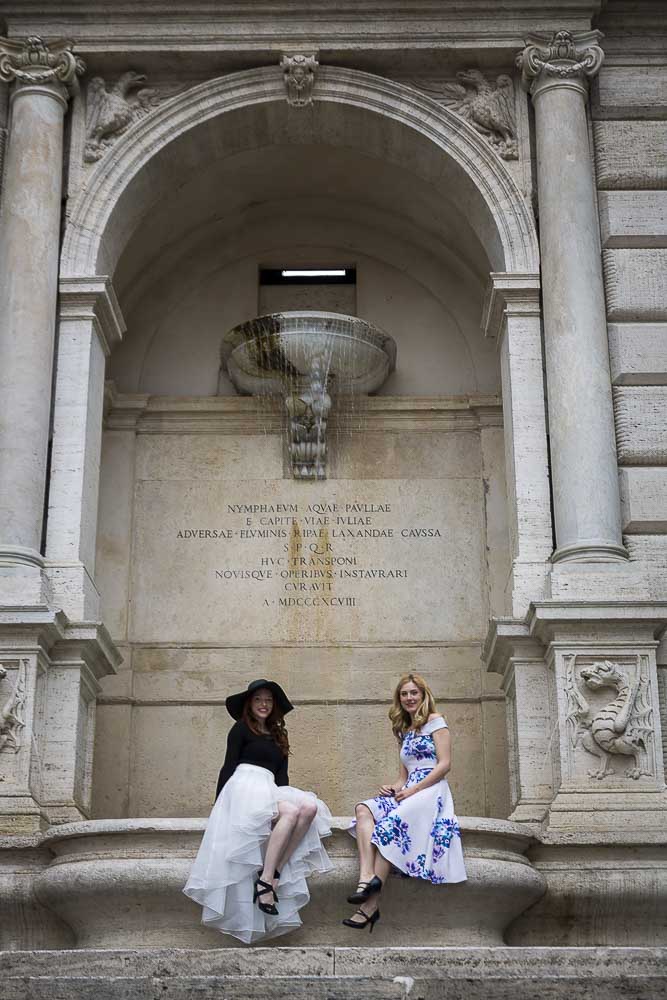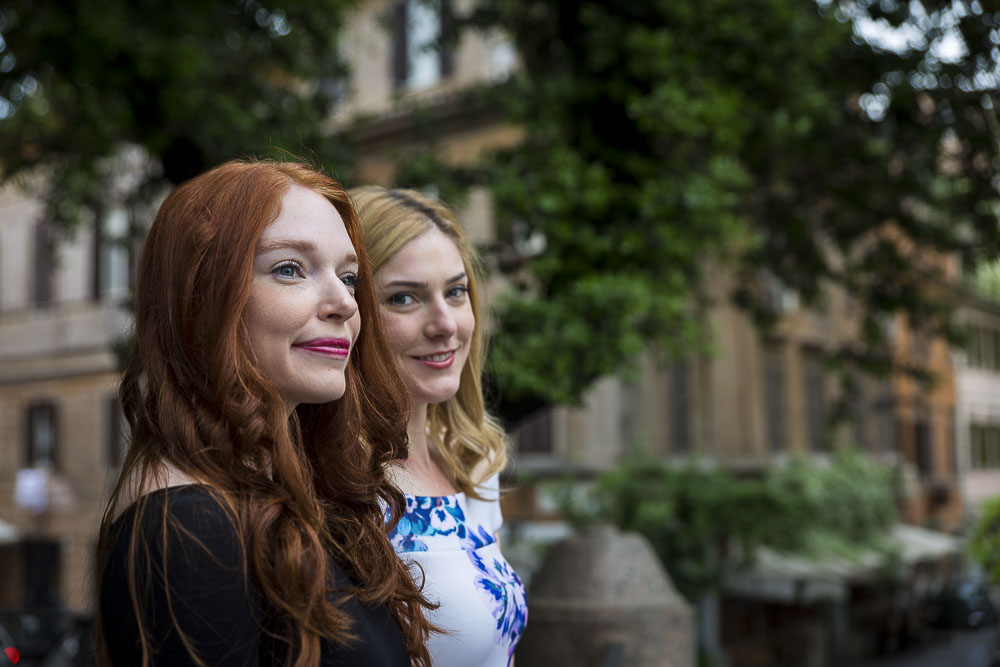 Crossing the Tiber river
Piazza Trilussa was our last stop before crossing the river. But not before taking some awesome snapshots by the square and on the top of the stairs and fountain. After some nice portraits we took some more images on the Ponte Sisto bridge where we met along the way the cutest little girl that asked us why were were taking these photos! Then some more cool shots while crossing the lungotevere street.  With all the cars lined up at the red light looking into the scene. Then on Via dei Pettinari we found this old apartment building where we set up a more elaborated photo shoot using an external flash firing from the inside of the building. Lastly it was time for a soda pop! And to breath on a delicatessen's window showcase while looking at all the cakes and sweets inside. It's called I Dolci di Nonna Vincenza. By the way on Thursdays they have a 50% off Sicilian cannoli cakes! [otherwise they go bad!].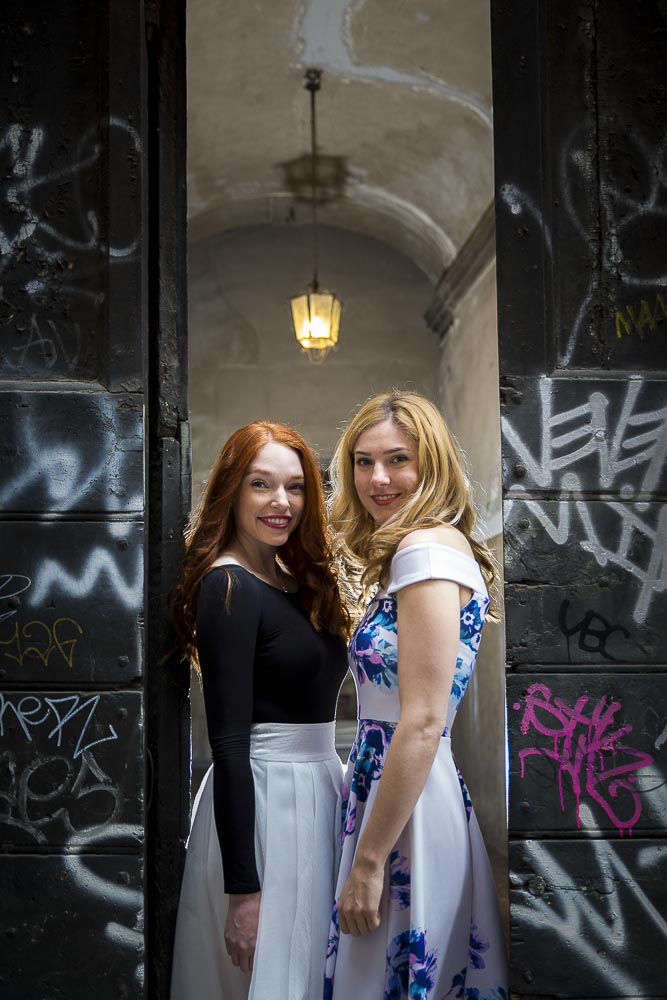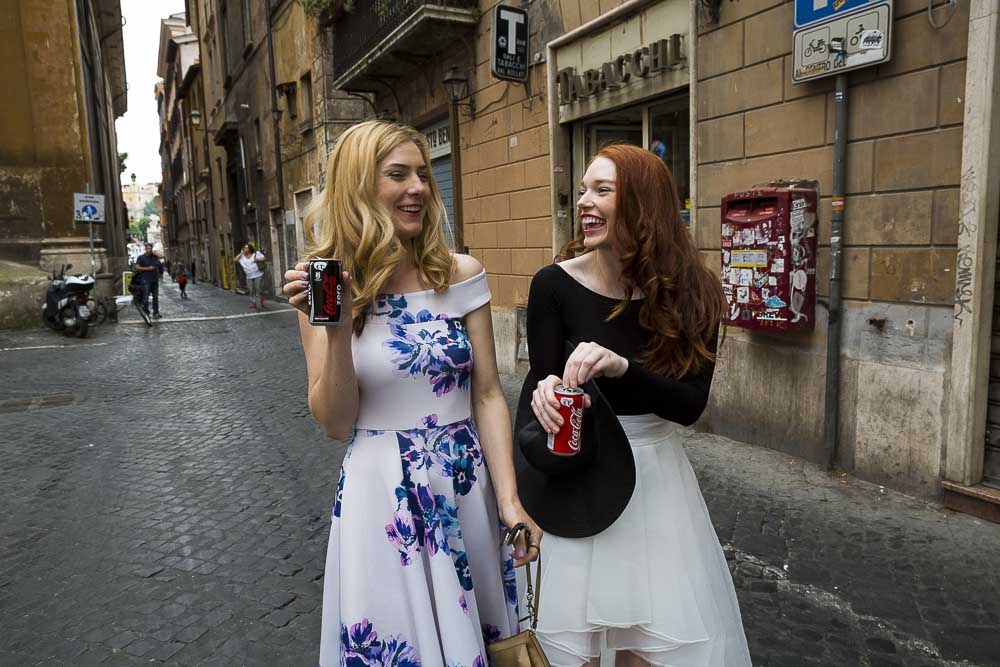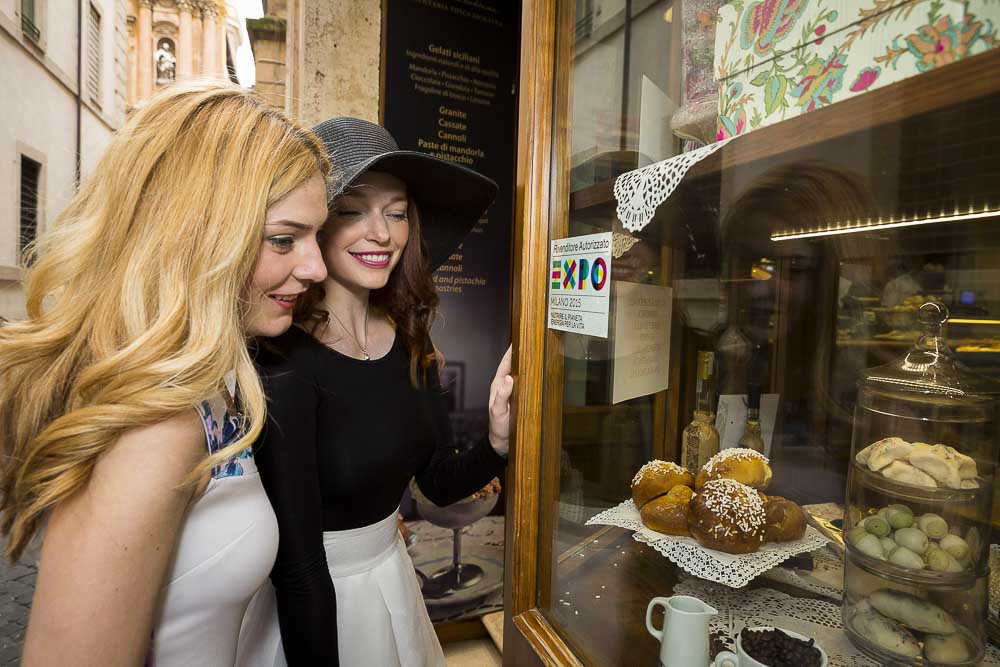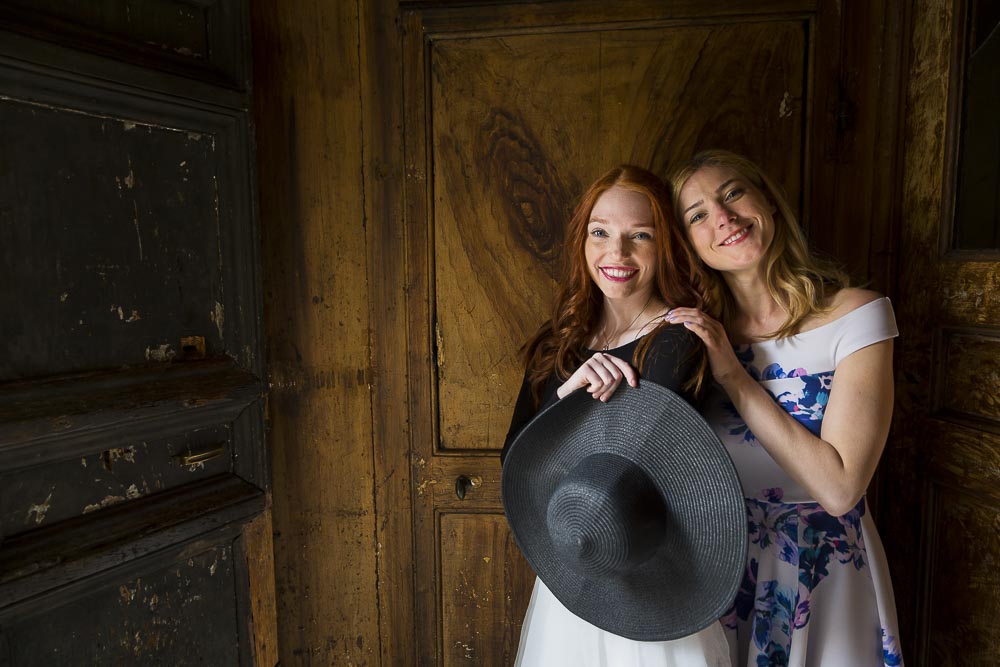 Piazza Campo dei Fiori
Our walk ended in Largo dei Librari where we took photos at Church Santa Barbara dei Librari. A very small church in Rome that is so incredibly beautiful with such awesome light at the entrance. Then a very quick jump in Campo dei Fiori for the morning fruit and vegetable market. Picking out fruits and laughing and having a great time. Sniffing herbs and spices and tasting truffle cream sauce. [We skipped the limoncello tasting in the morning!]. Then a quick visit by the Giordano Bruno statue just to say hello. But the best part of the photo session was the cappuccino coffee in Largo dei Librari. With some final portrait photography in front of this unique wooden doorway!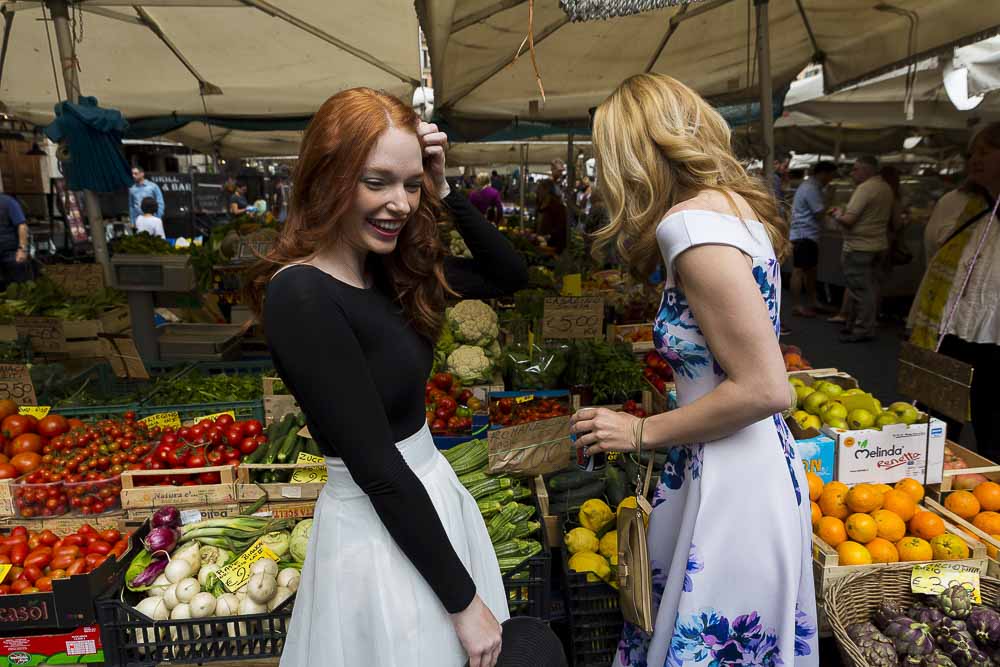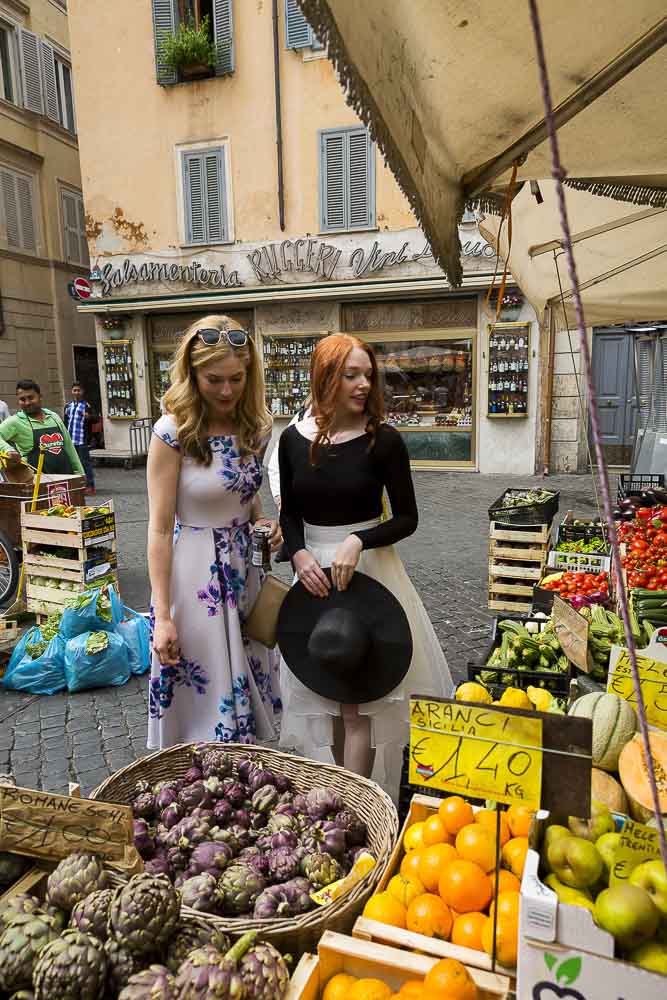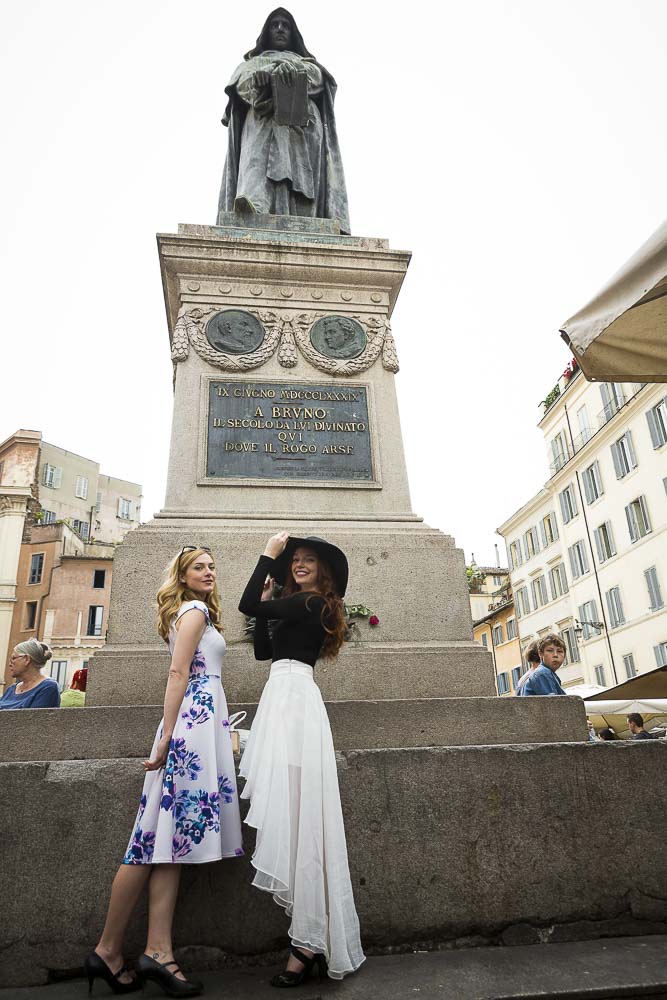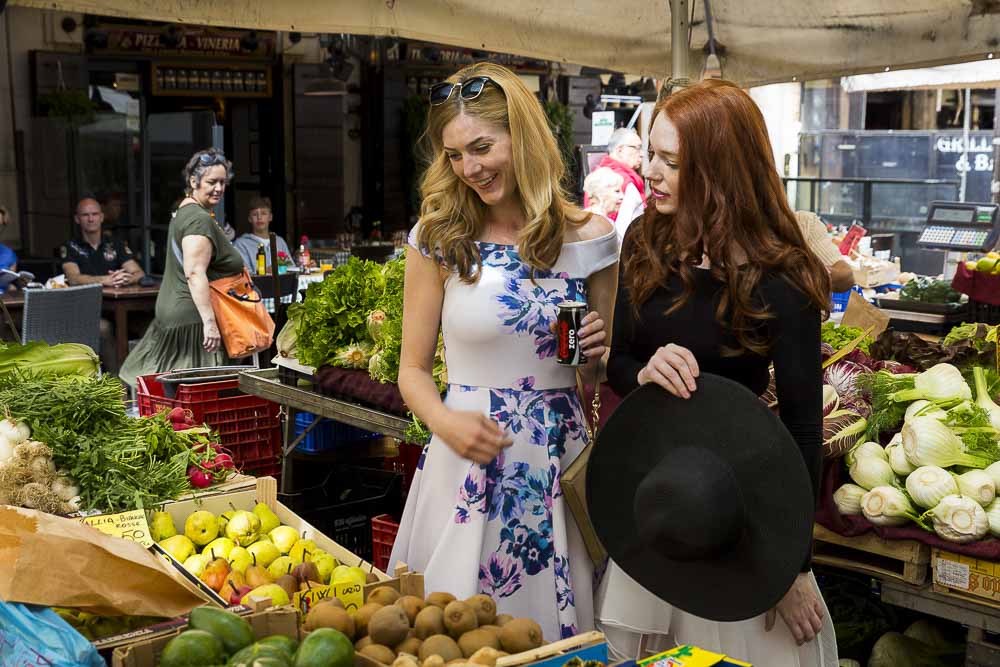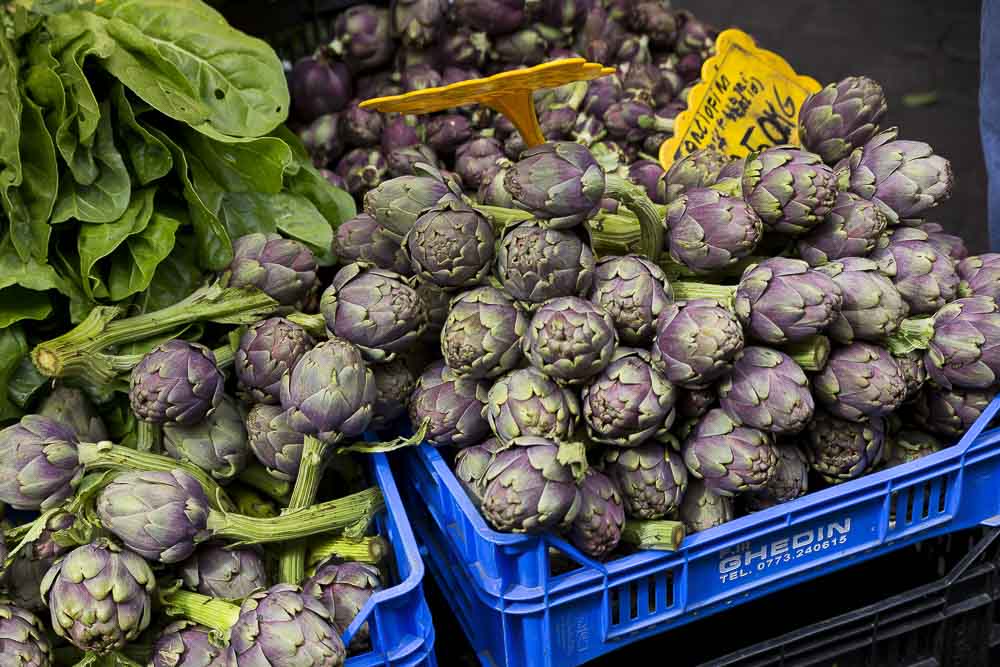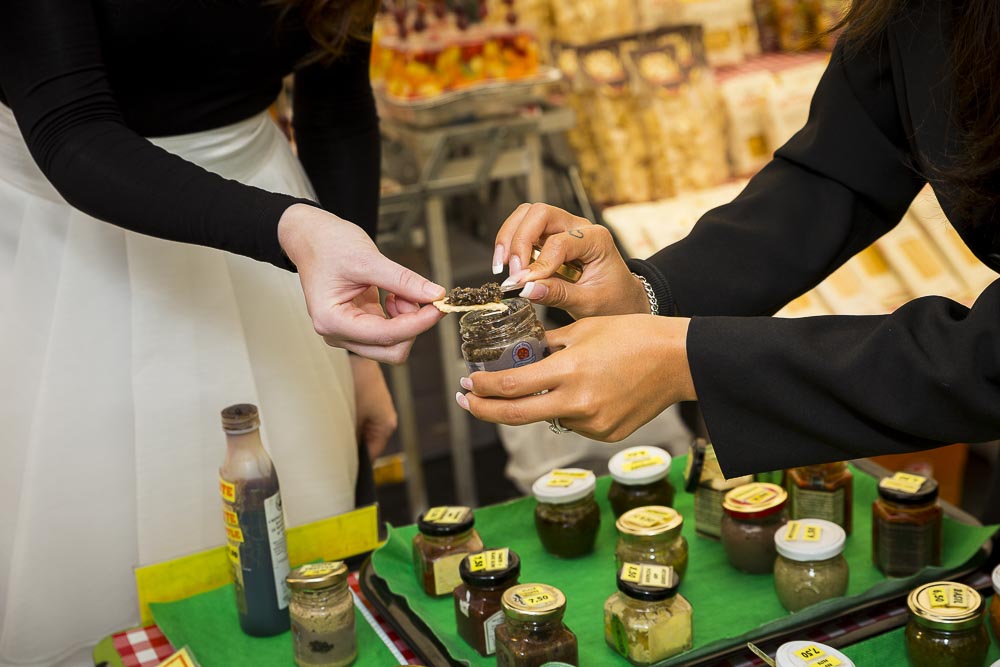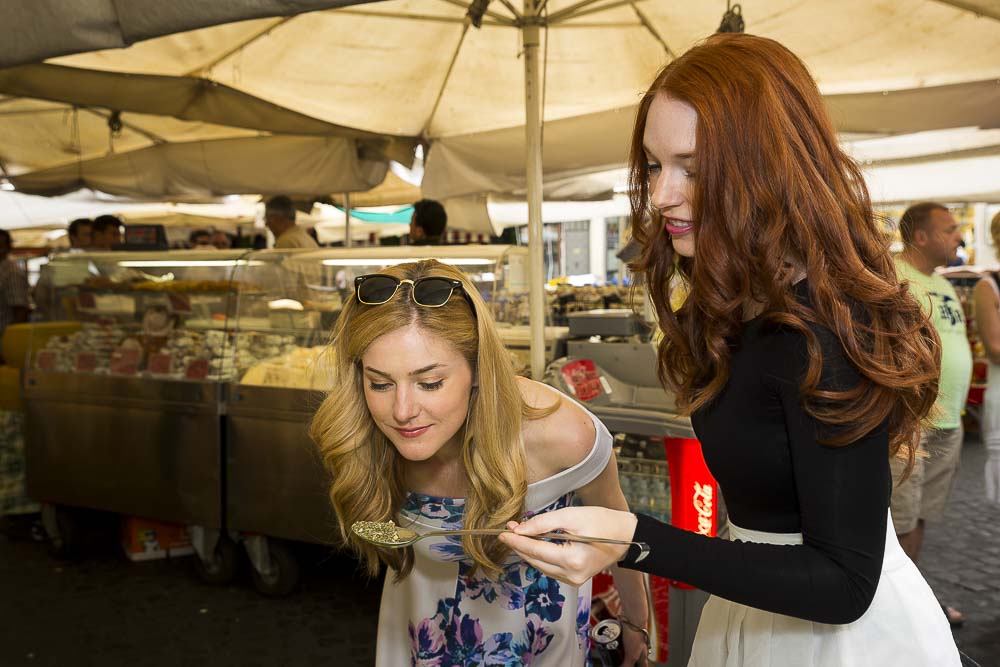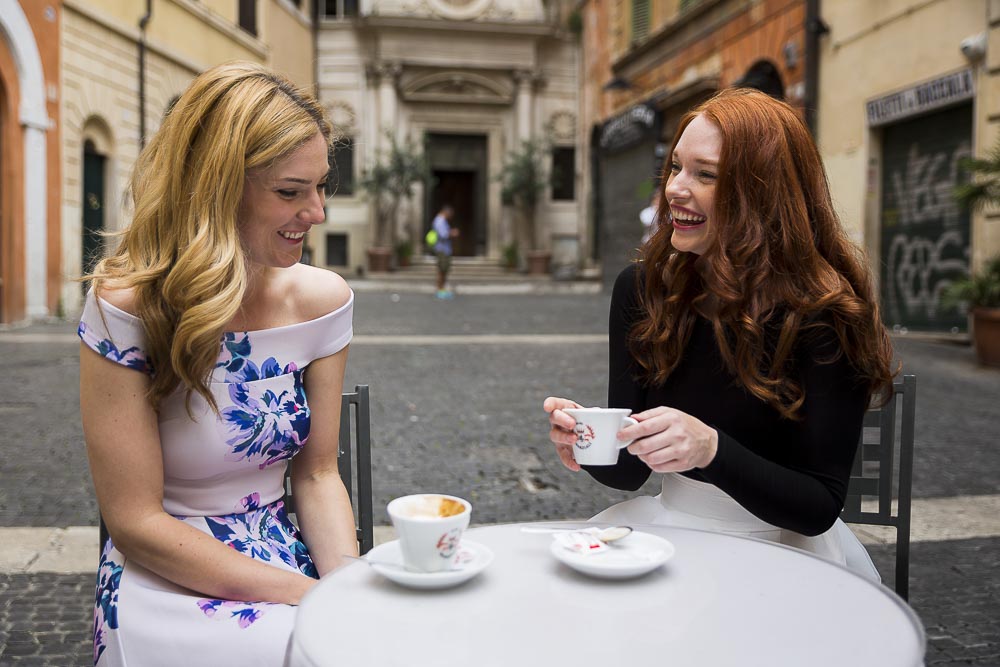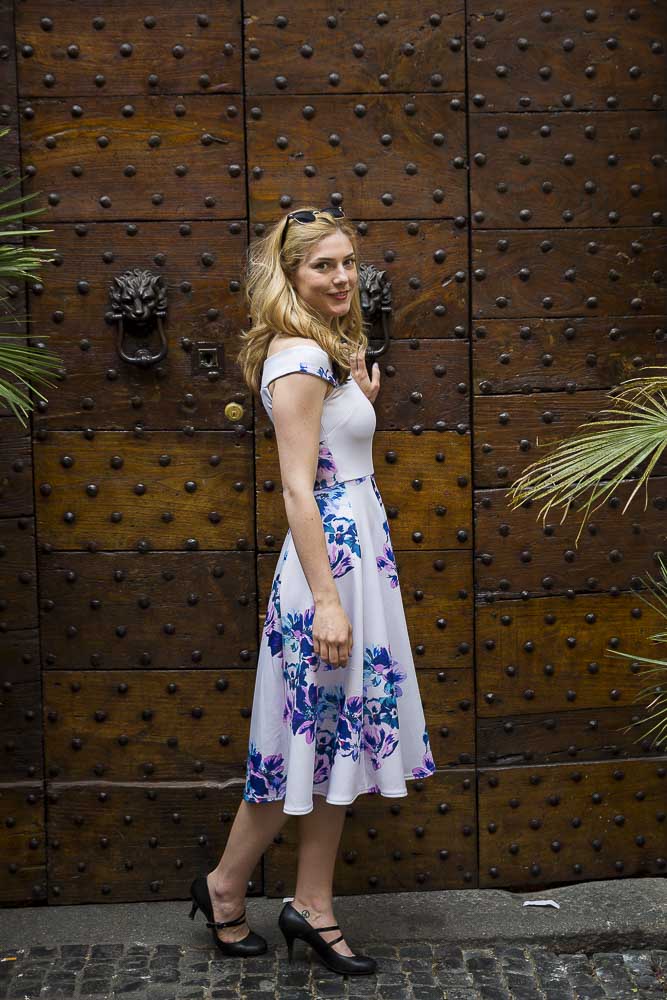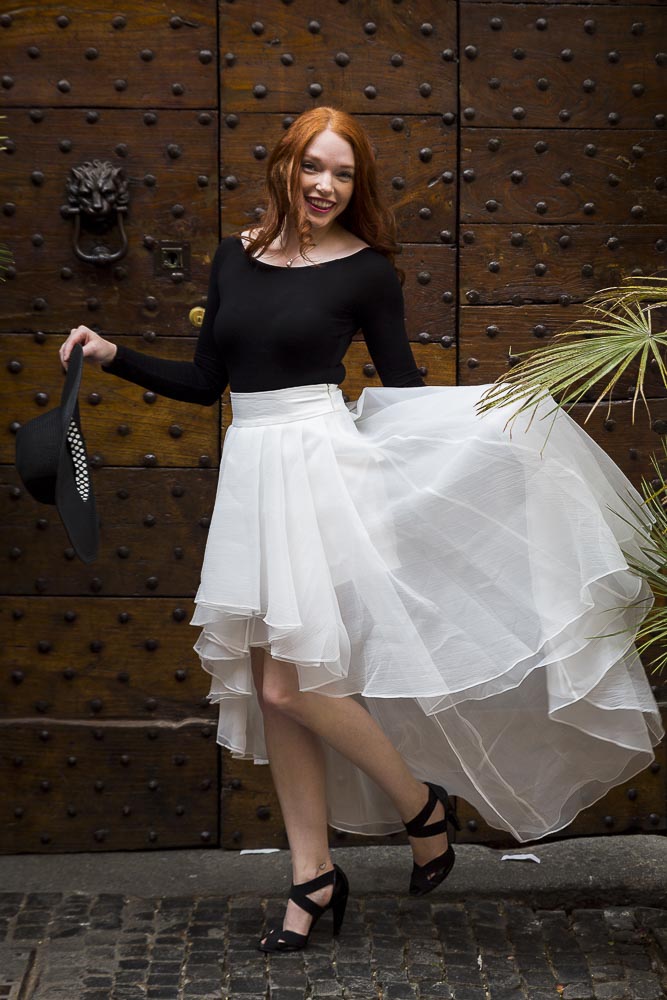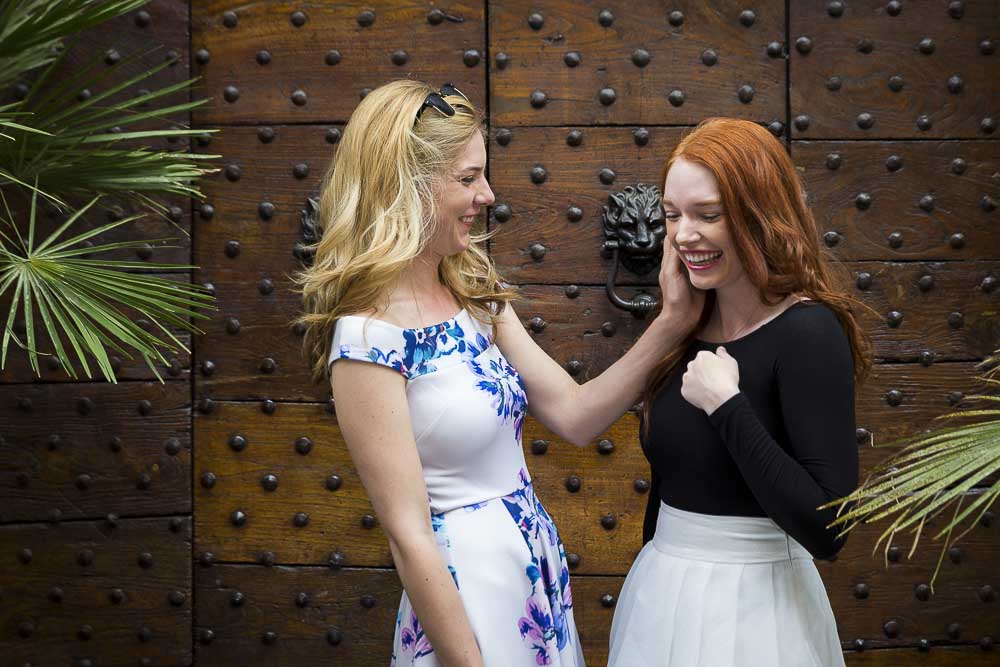 Out latest photo shoots taken from the Blog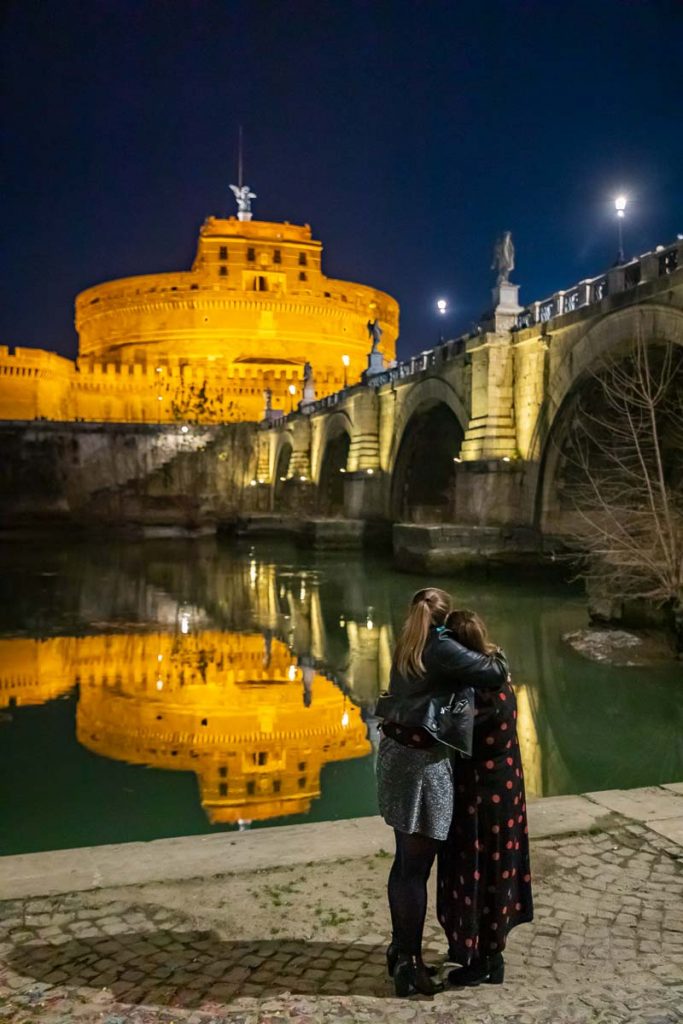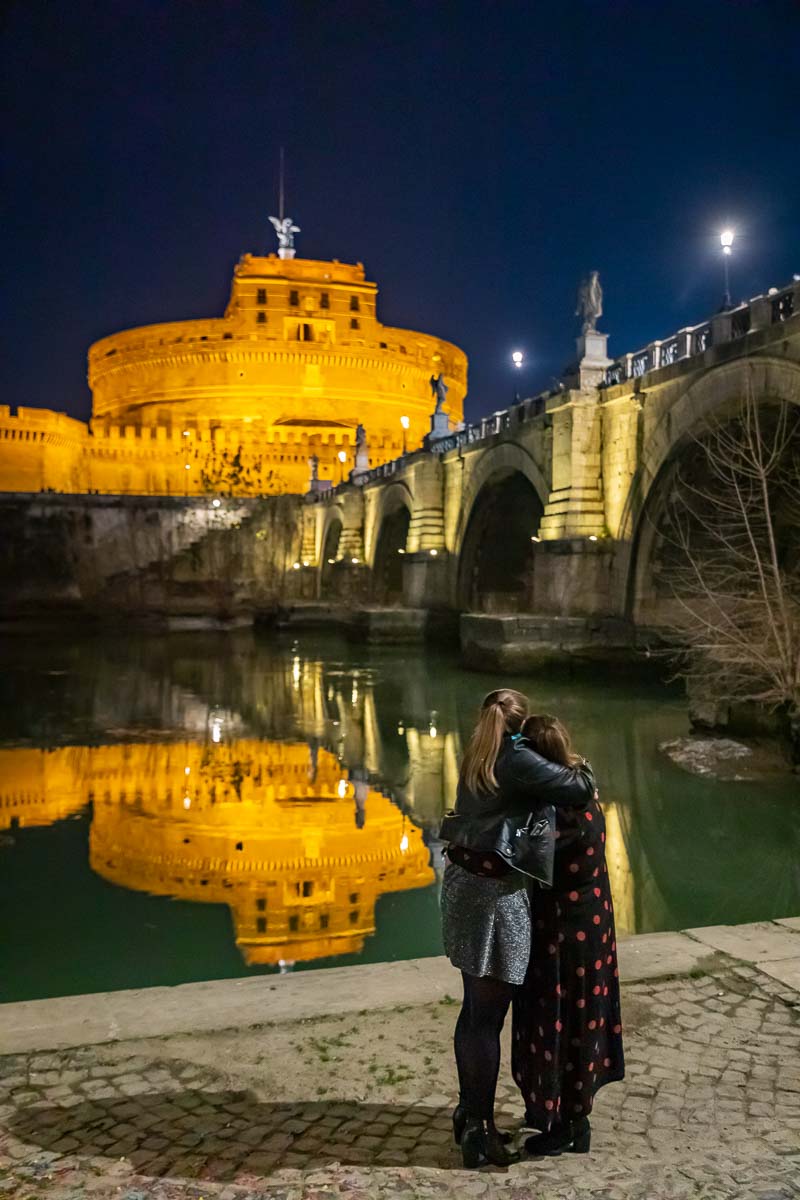 Gay Female Couple Wedding Marriage Proposal candidly photographed at night at Castel Sant'Angelo in Rome Italy to the sound of romantic violin music
Read More
Summary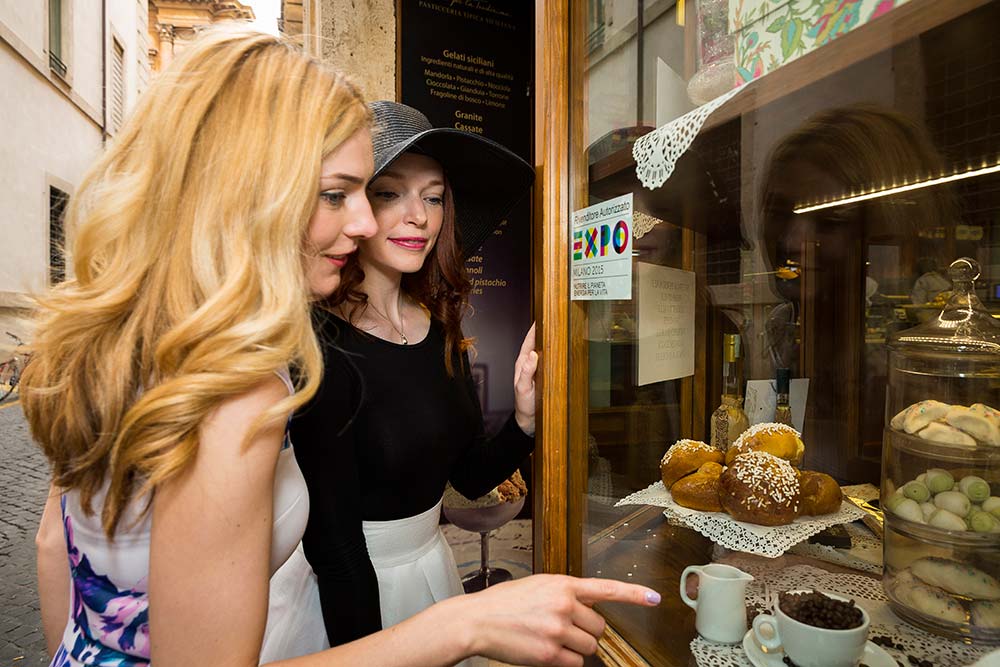 Article Name
Photography session in Rome
Description
A very fashionable photoshoot in the hear of the roman city center. Friends walking around capturing unforgettable images of their holiday vacation in Rome.
Author
Publisher
Publisher Logo