Day 1
Suprise Marriage Proposal at the Roman Colosseum
This was a most beautiful wedding  proposal taking place right before the splendid view of the Coliseum. On an overlooking platform and to our luck all to ourselves. The right moment at the right time. The unexpected surprise was followed by an enthusiastic YES! Here are the pictures!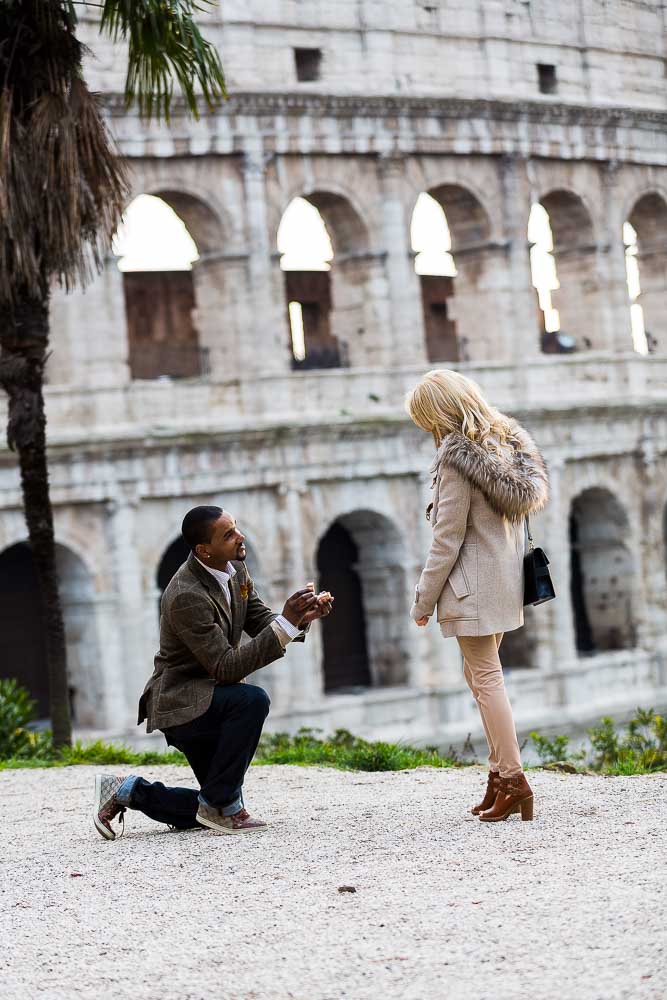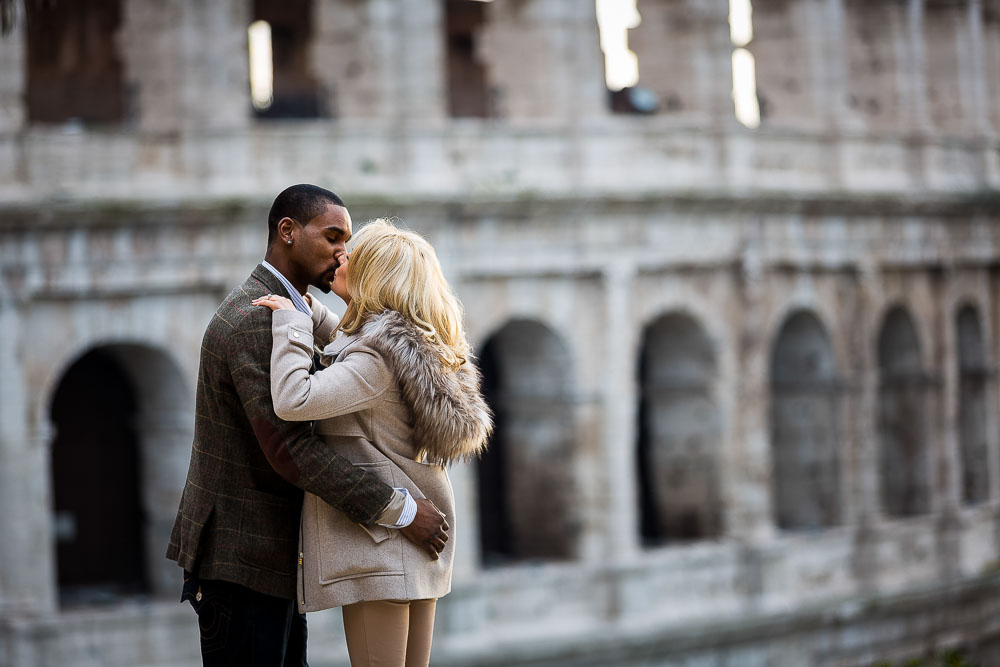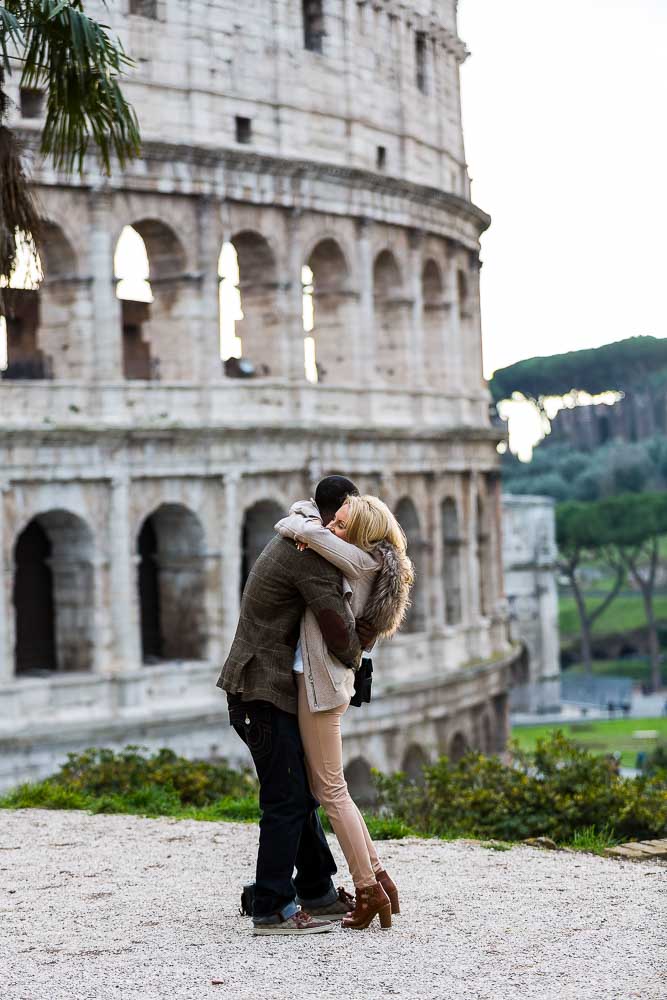 The Engagement
Then it was time to capture some unique and creative engagement style images. There were some obstacles to overcome like fallen trees! But the light was just beautiful as was our wonderful couple. A nice series of sunset pictures trying out different approaches like shooting against the sun to obtain interesting silhouettes. Deep shades of blues and yellows which also spark up the contrast in the black and whites photos.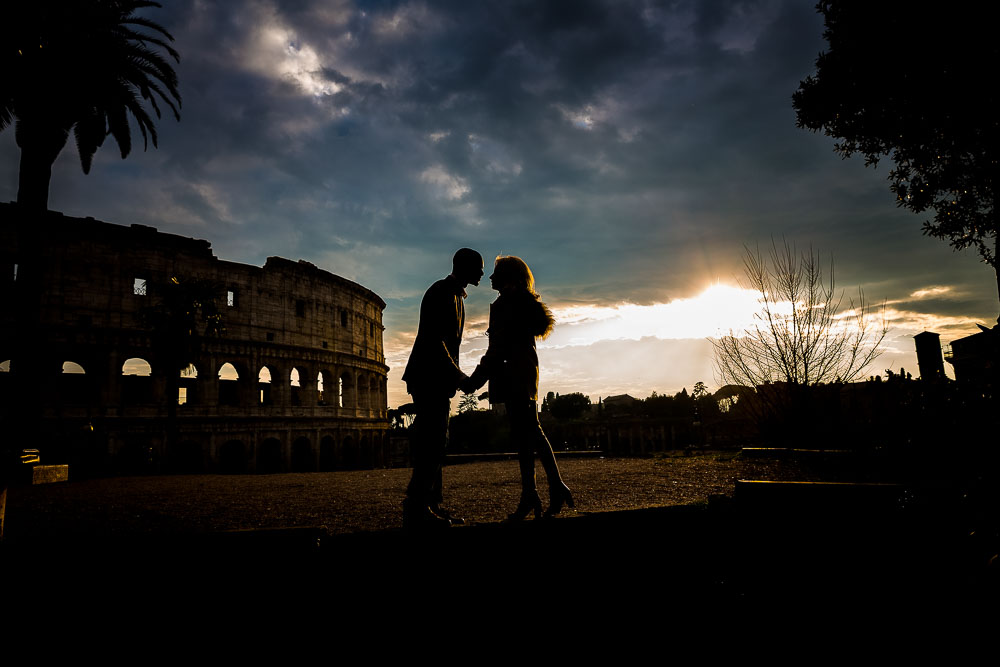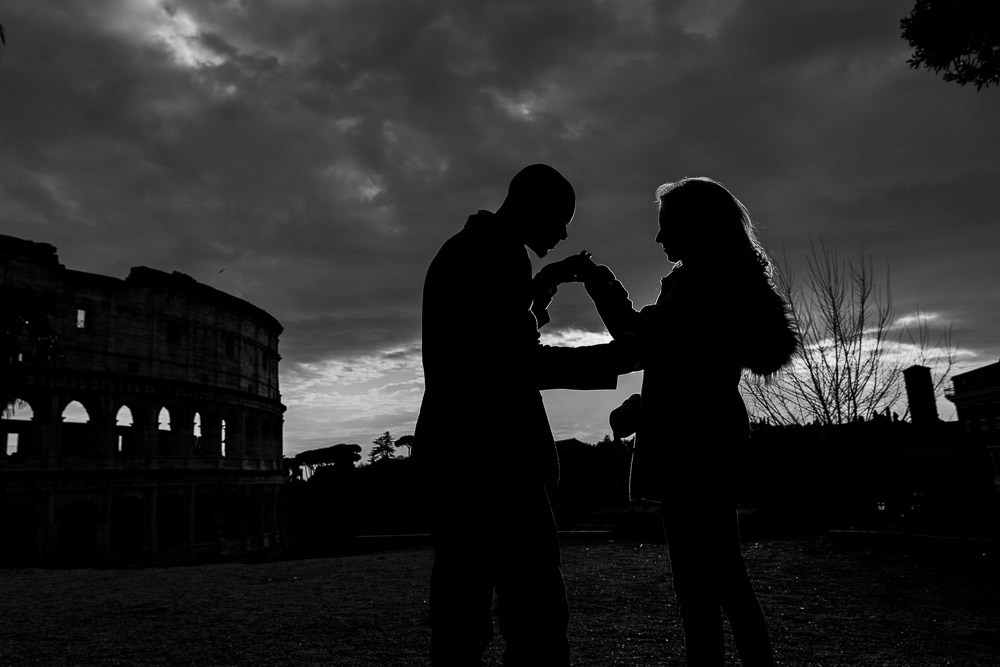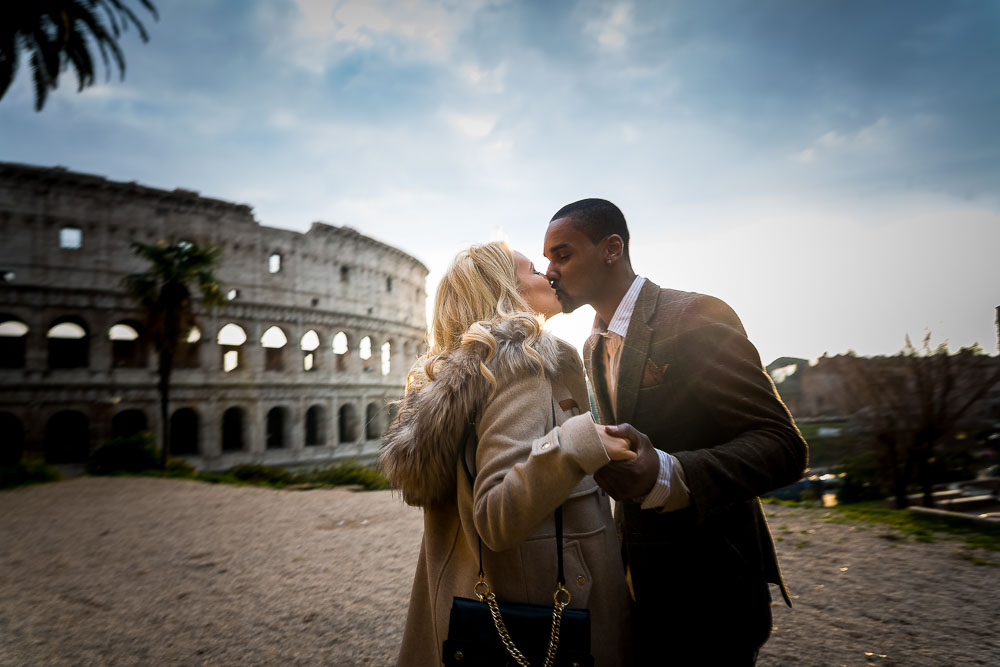 Fun pictures and walking around
We also tried out some fun pictures and creative effects. Like the couple photo displaying the picture of each others on their mobile phone. Fun stuff! It was actually a little complex to pull of! But I think it came out pretty cool! Beautiful warm sunset light in the background. And deep blue skies.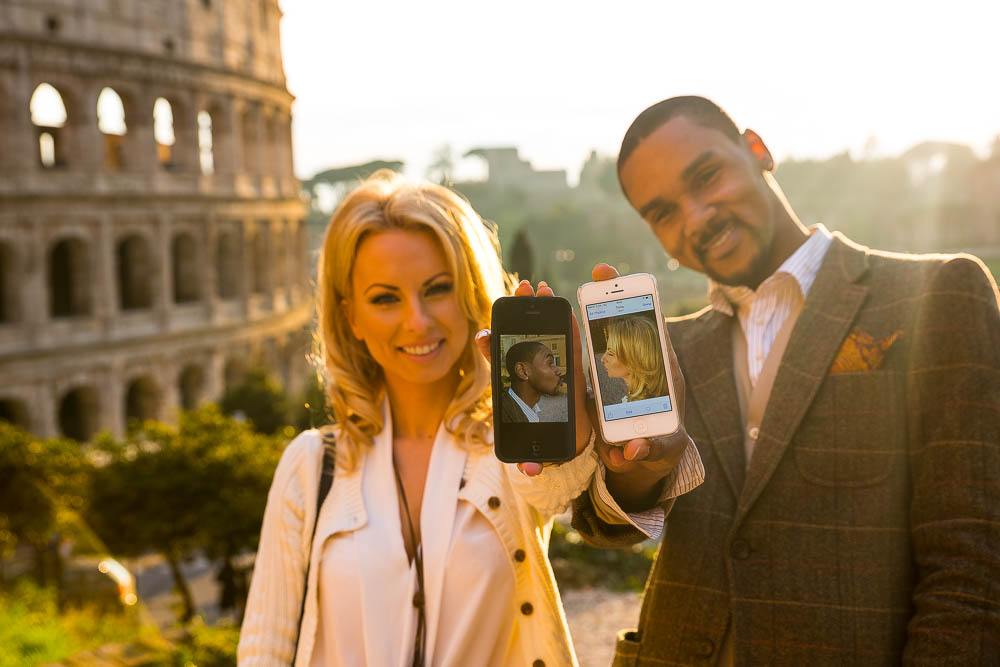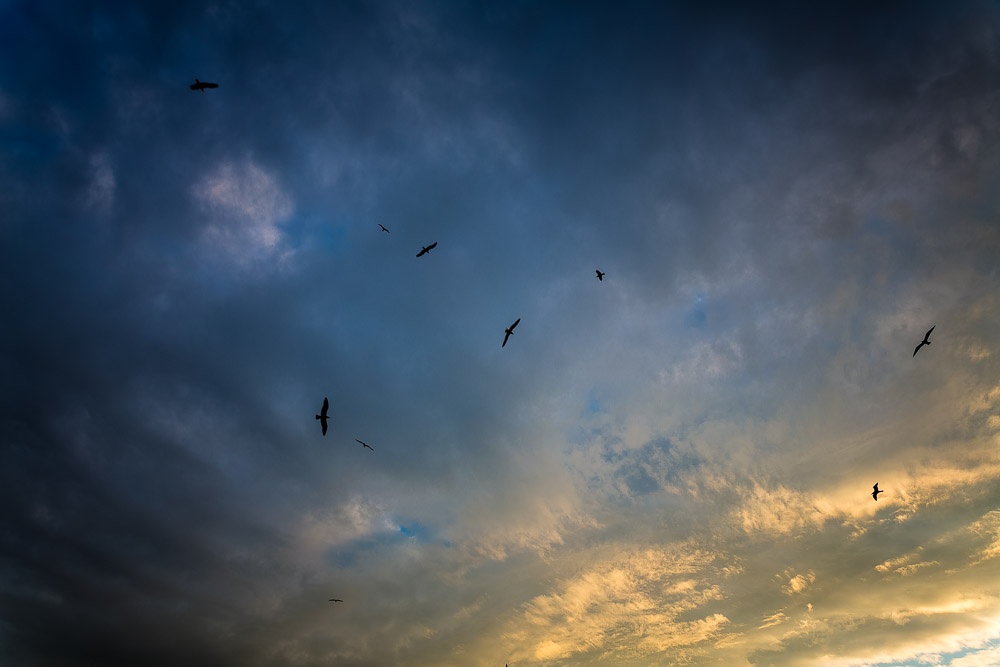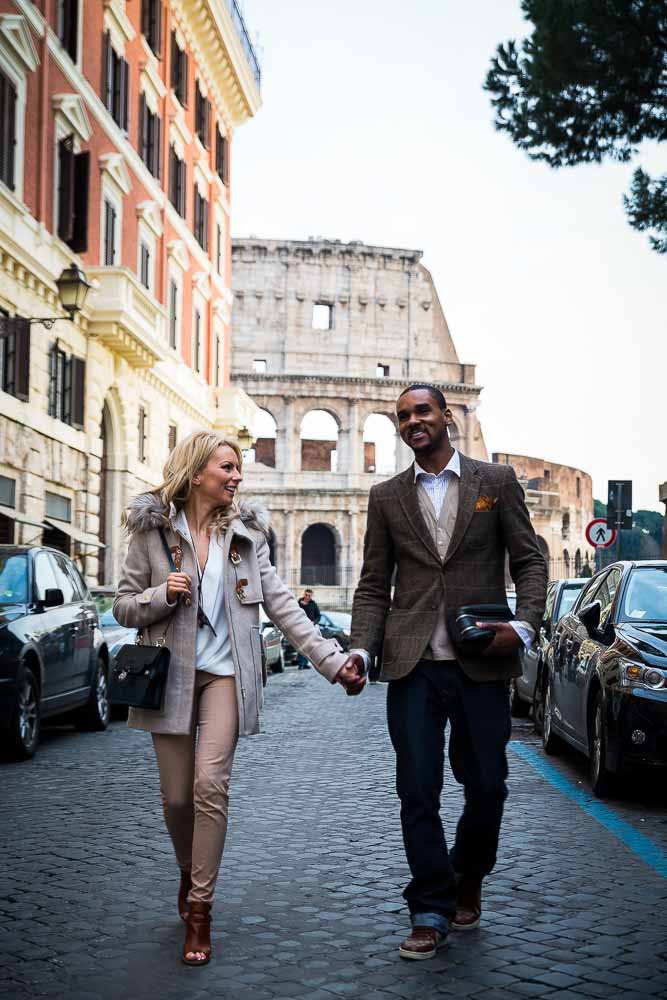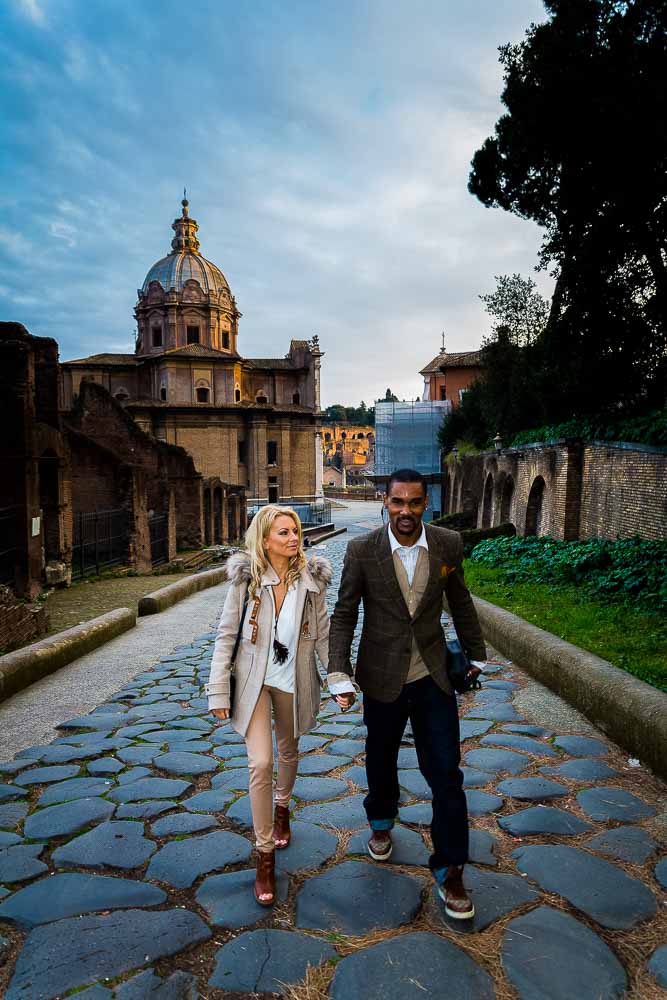 The Roman Forum
Offered some fantastic views over the ancient city in a stunningly beautiful light. Certainly worth a 1000 pictures. Breezing through the Severino Arc up the stairs to the main square. Here are more details on the Fourm.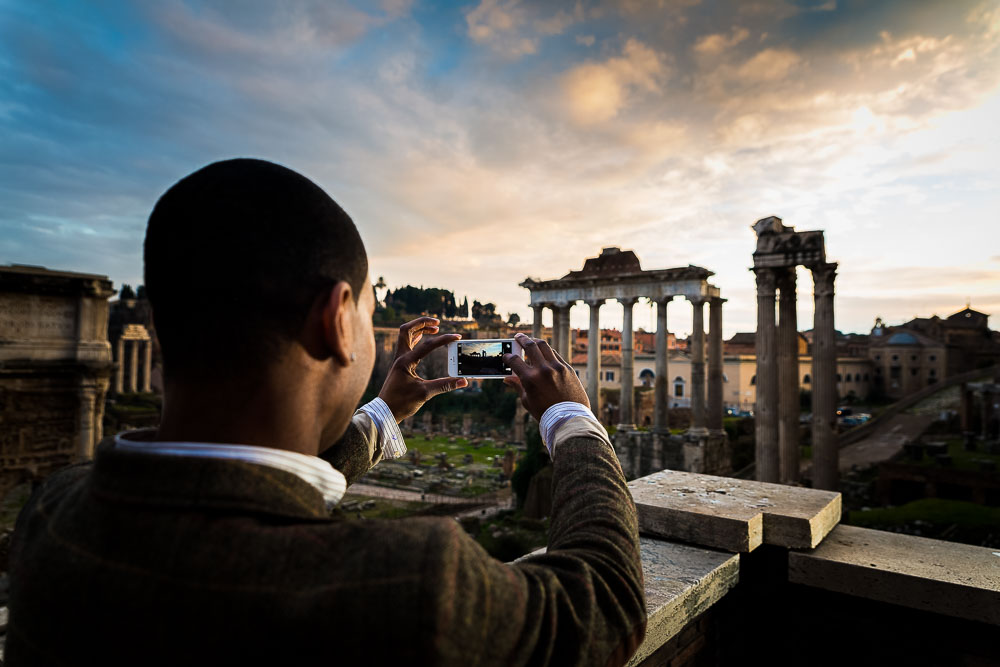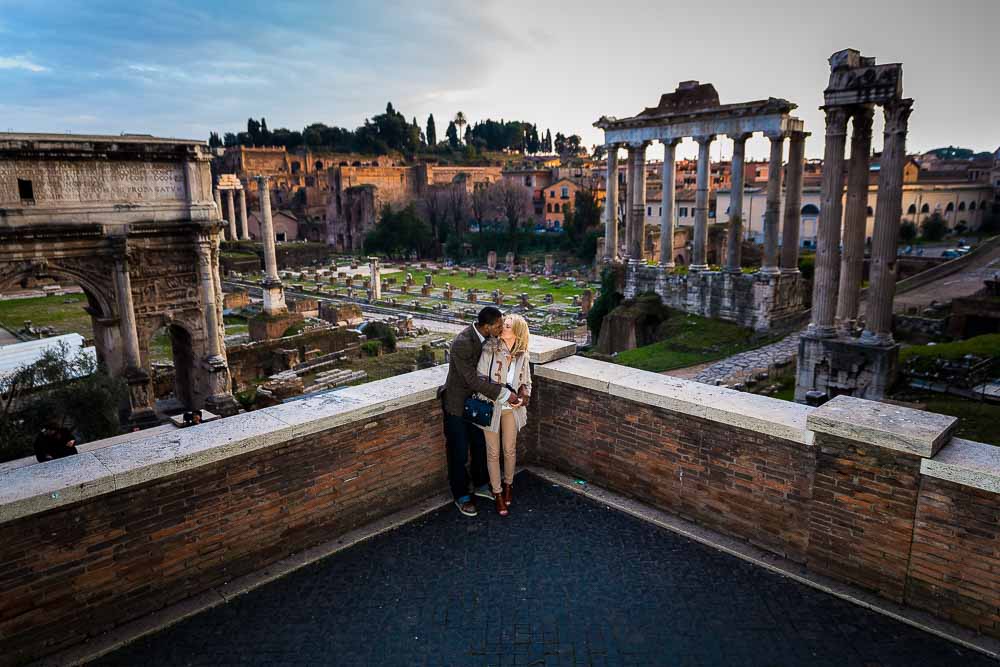 Piazza del Campidoglio
this is an awesome place. Offering so much to photograph. Different types of stairs. Columns with great light. Interesting statues that can be used as background. So it's a great place to invest some photography time. Check out the blog to see more session photographed here.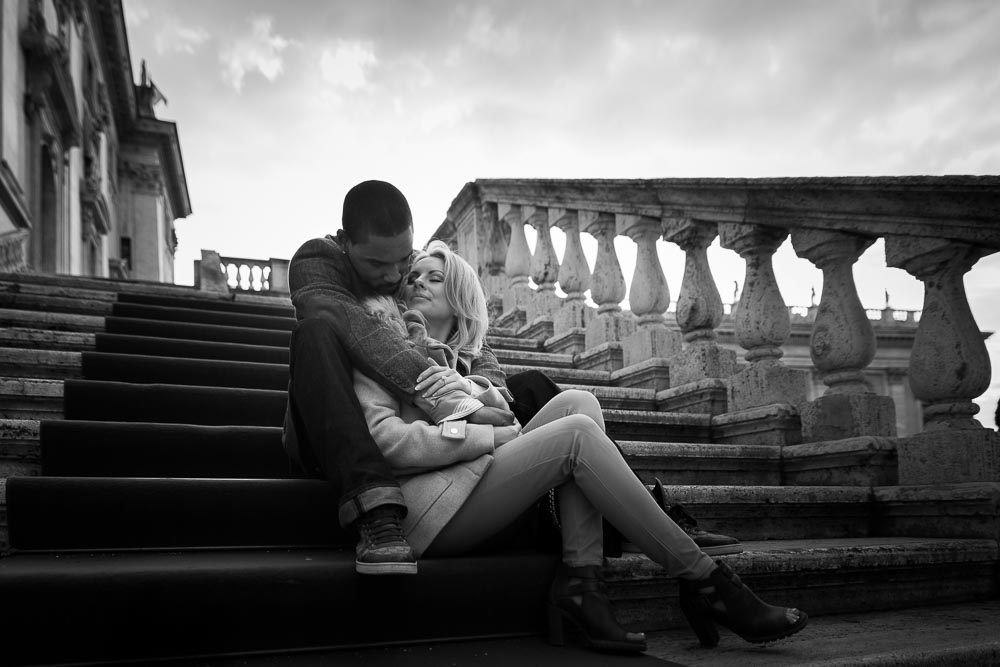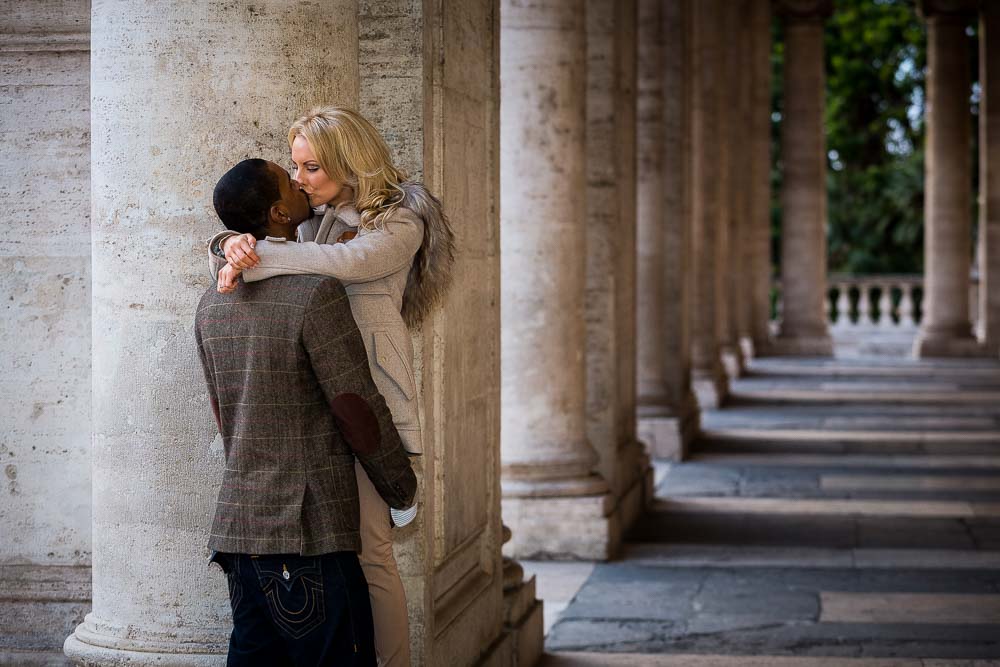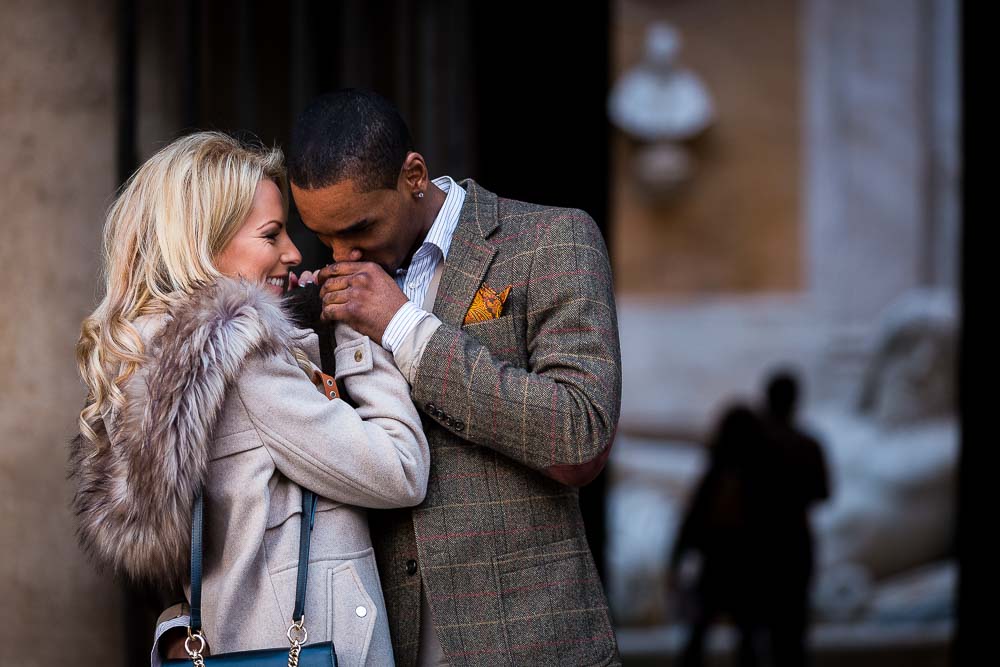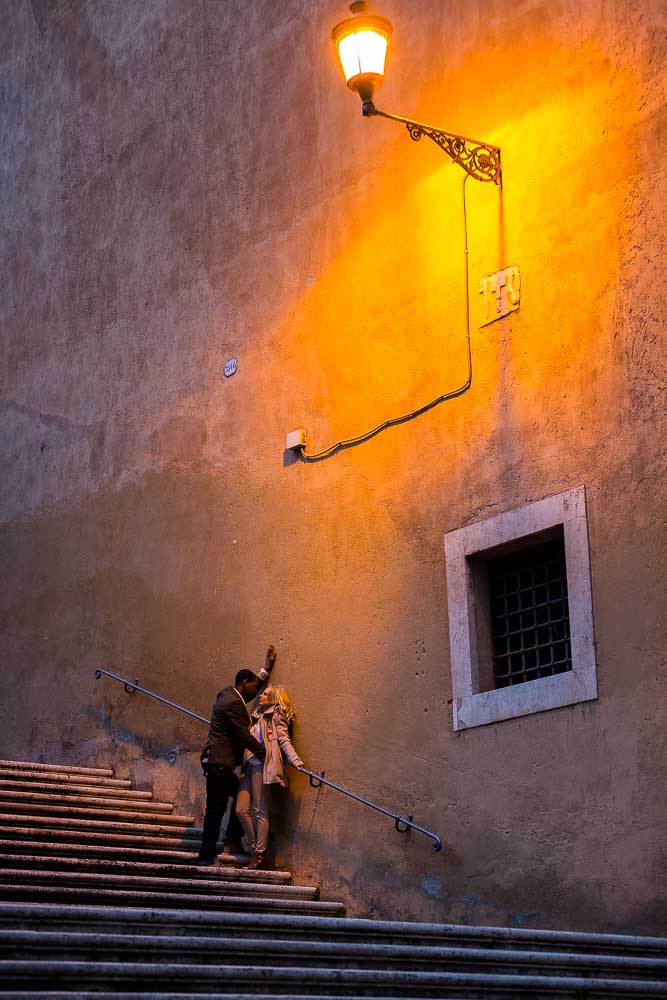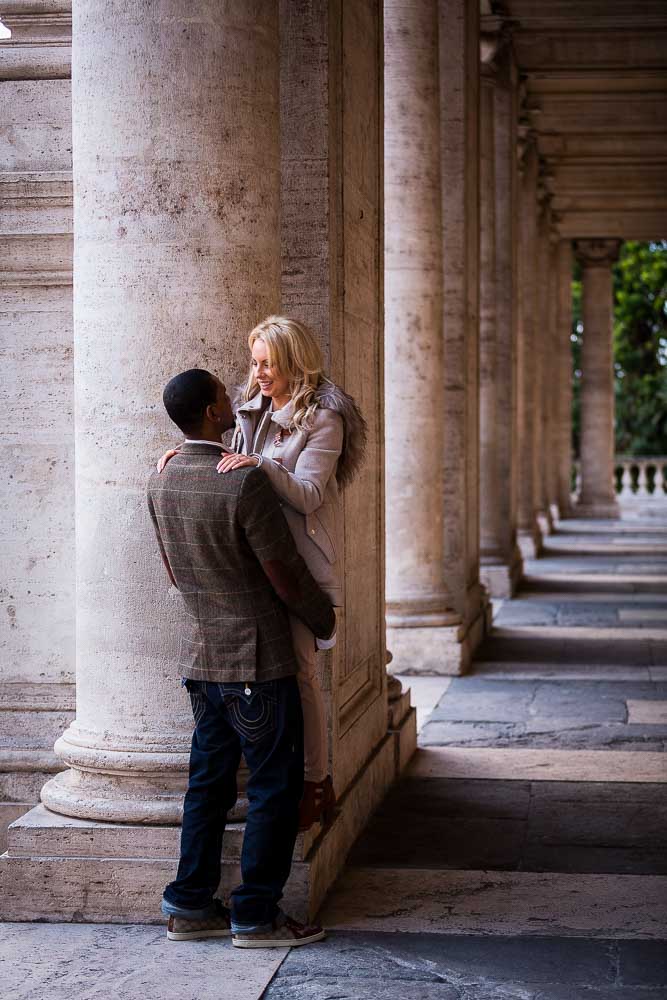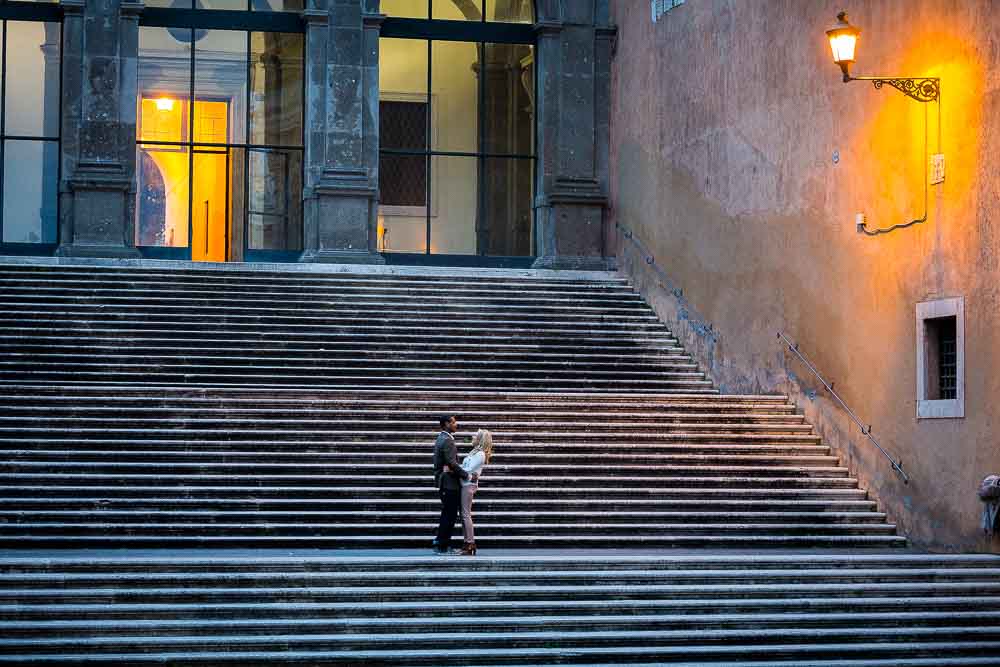 Day 2
Engagement photo session around the city by car
We met the very next day to capture another sunset in different parts of the city. Using a car service we were able to quickly move from place to place. Starting up the Spanish steps by the Trinita' dei Monti church. Over the city skyline and among colorful paintings. Then down the stairs and soon after mid way down to the terrace balcony over Via dei Condotti. And finally into Piazza di Spagna taking pictures over the Barcaccia water fountain using a wide angle lens.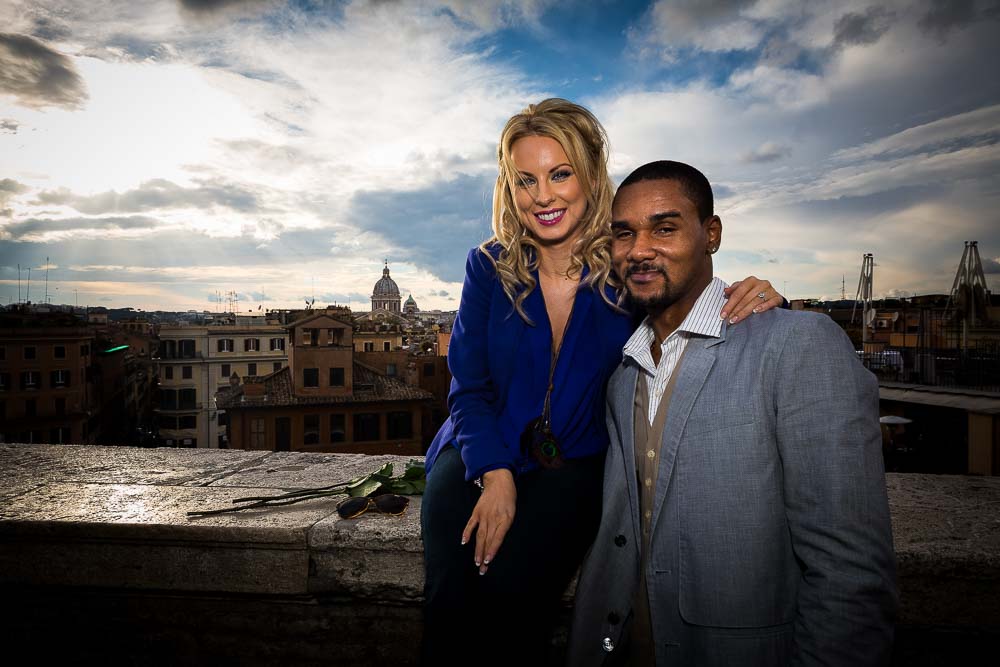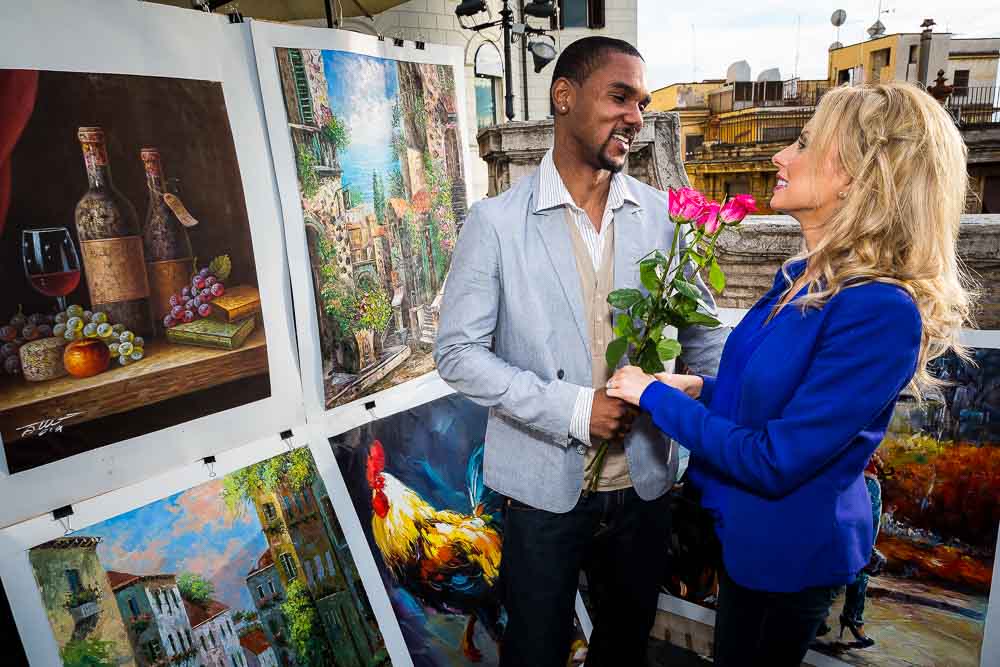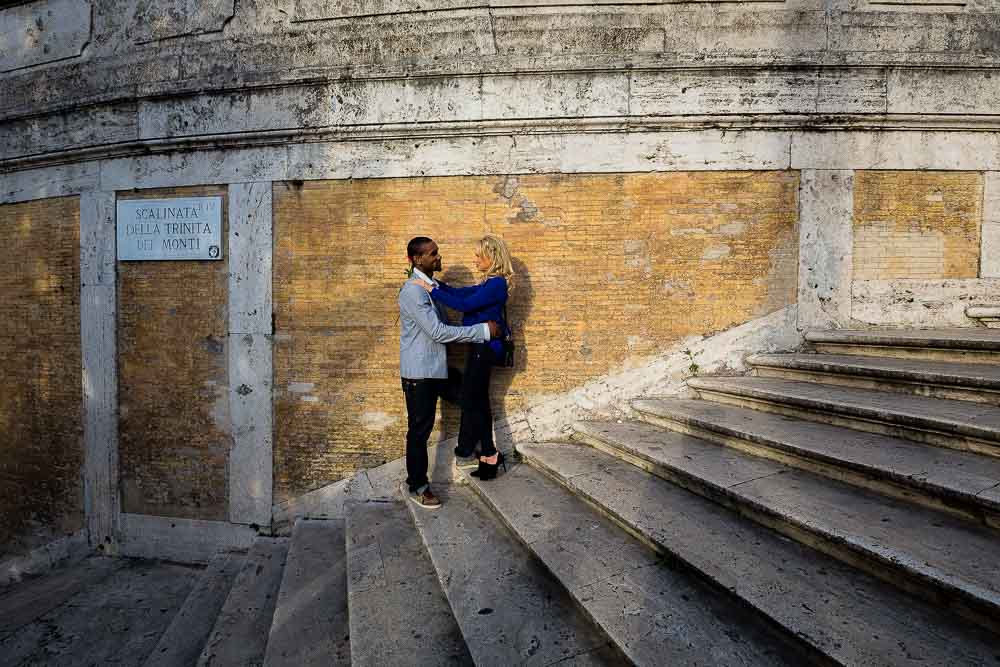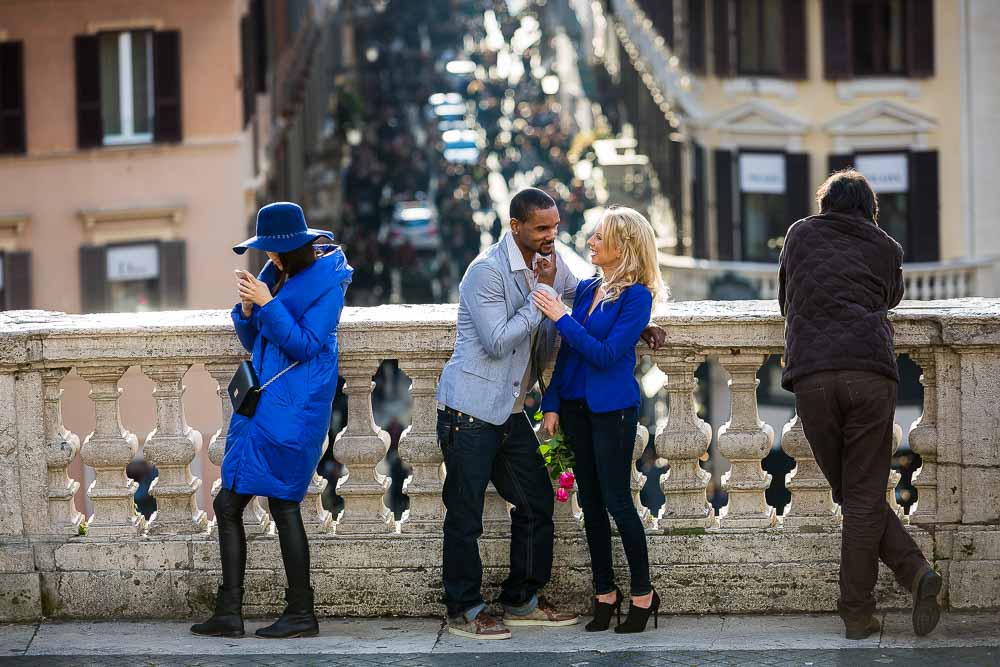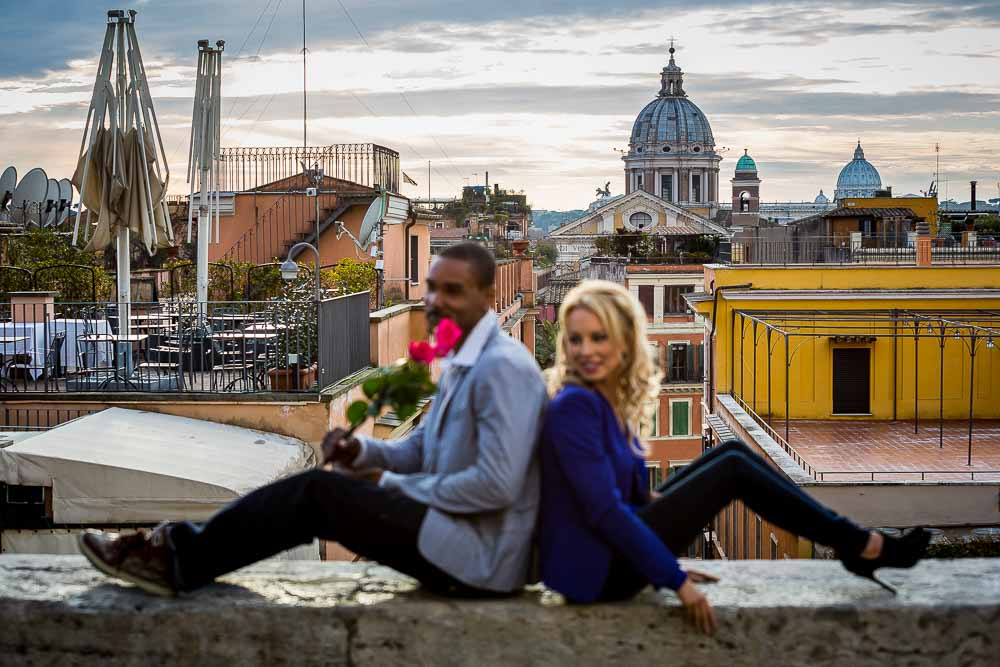 Parco del Pincio over Piazza del Popolo
Here we ran into some fun pictures! Using a stylish hat and jumping over puddles. Before taking more reflective photos with the roman rooftops in the far back. After a short ride we were down by the Piazza del Popolo square. Which inspired the water pool fountain image from above.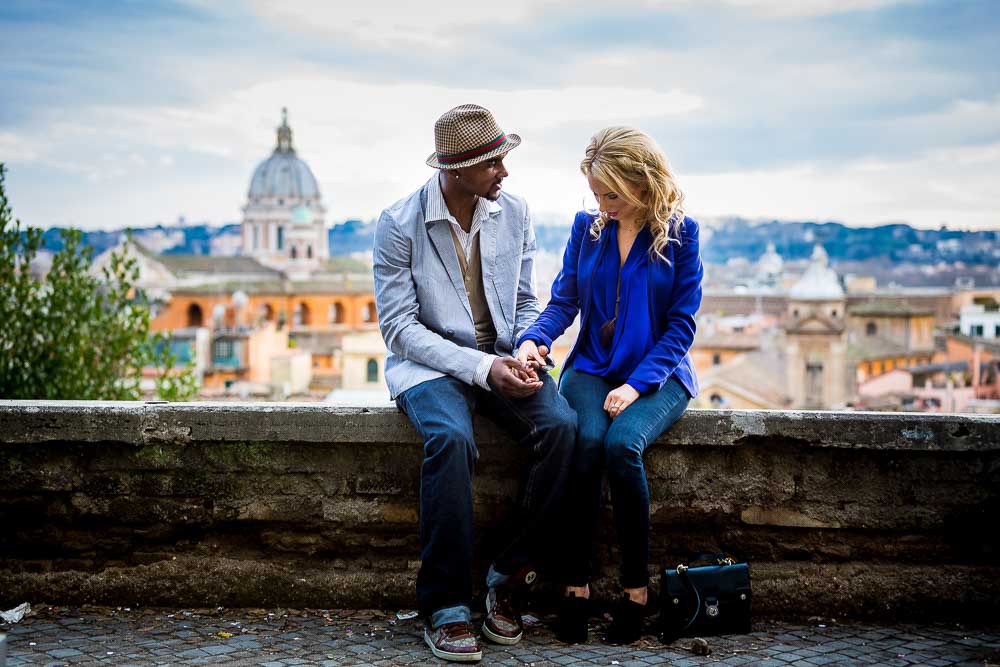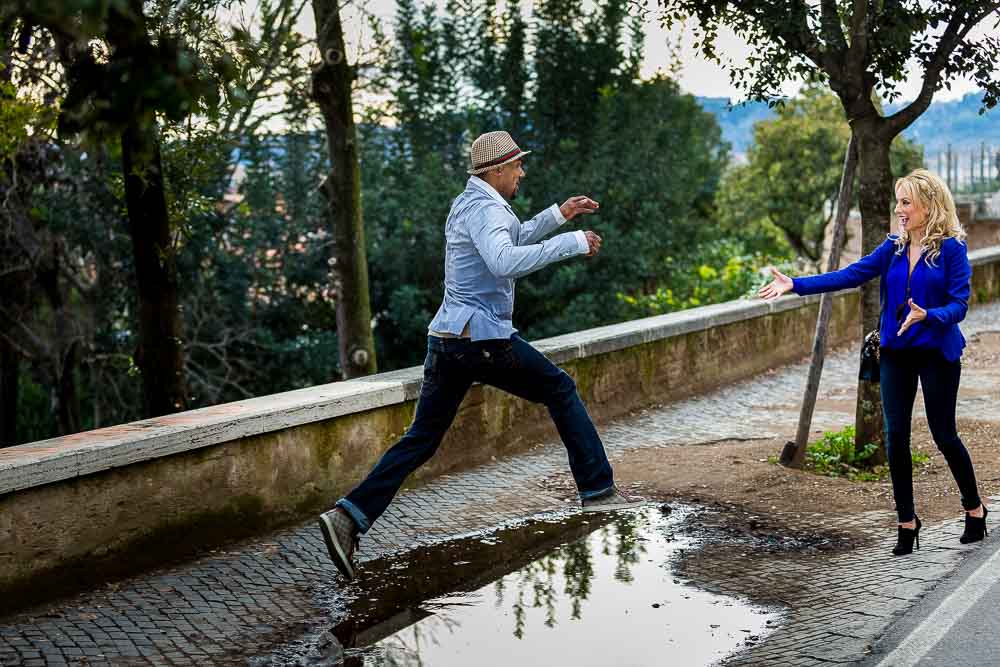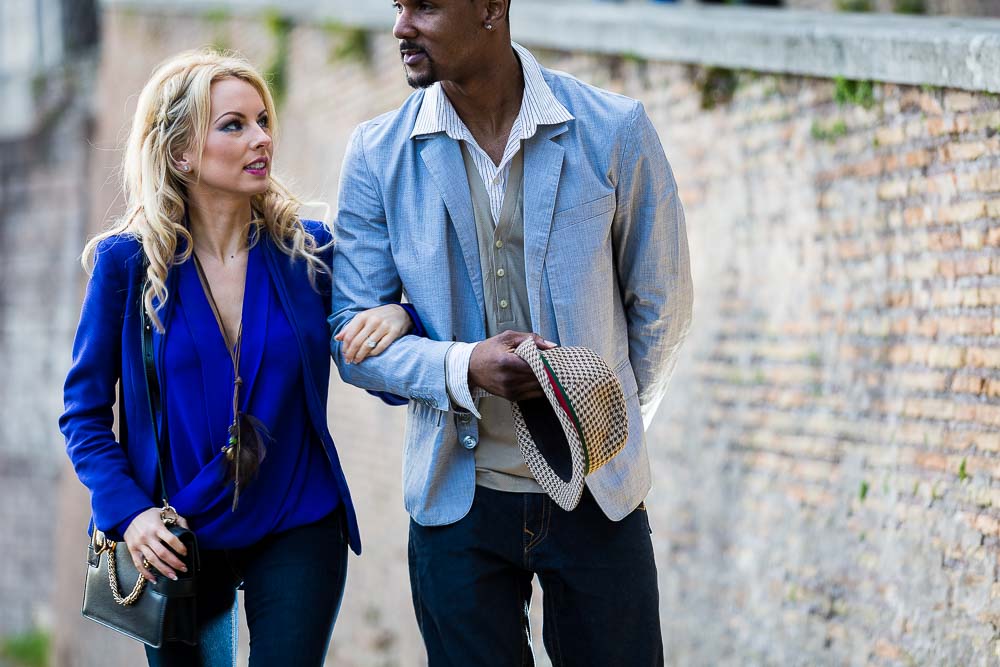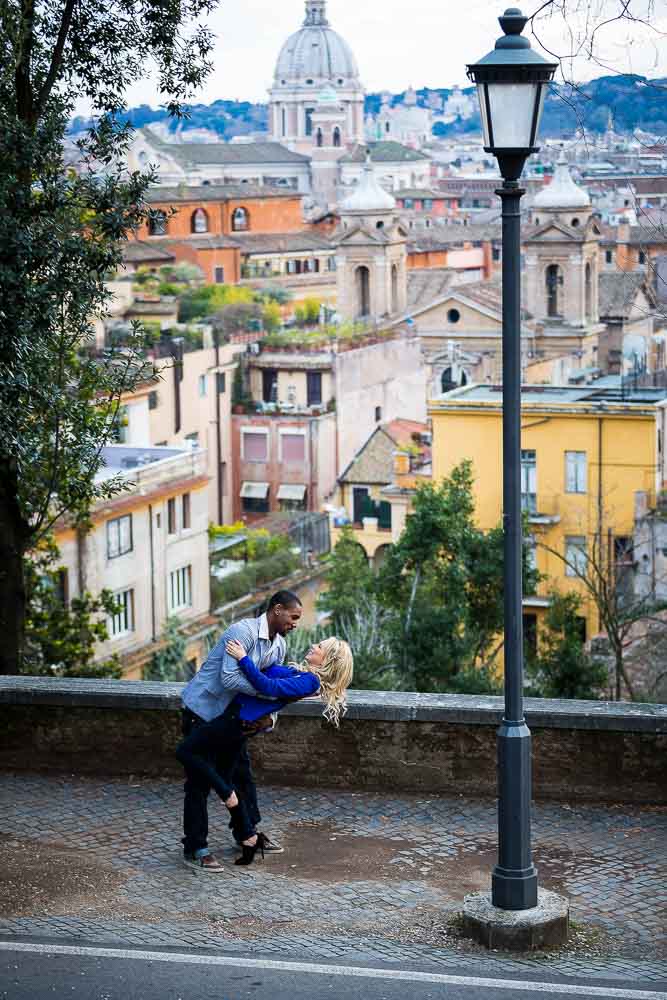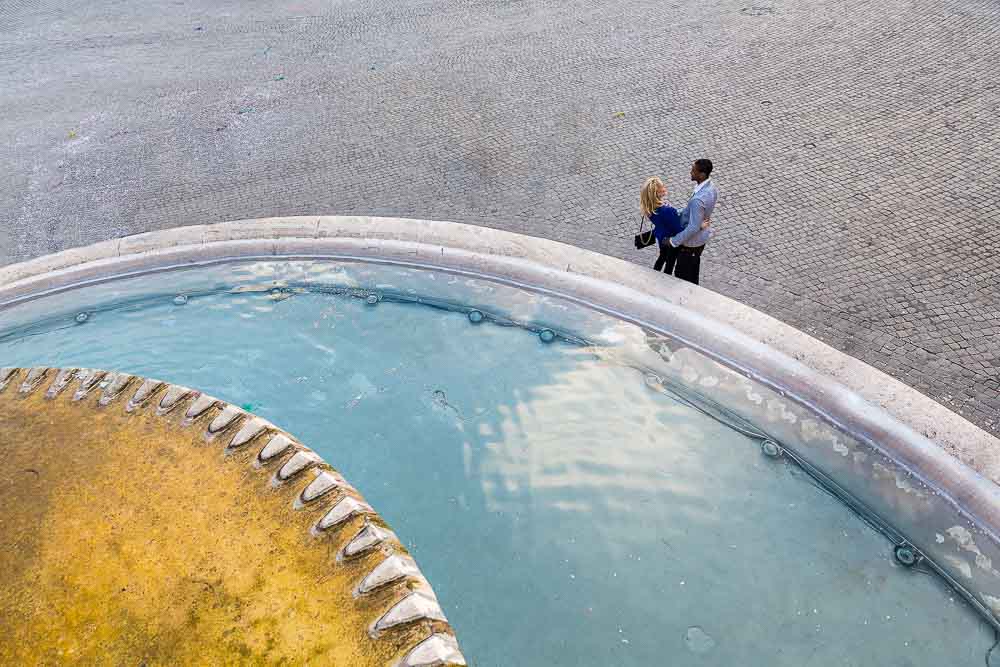 Saint Peter's square in the Vatican
Out last location was this amazing square. Starting under the wonderful colonnade which creates such interesting light effects. After trying out some cool poses we moved into the main square. Where we found this beautiful blue light just after sunset. And towards the end of the session the Saint Peter's cathedral lit up!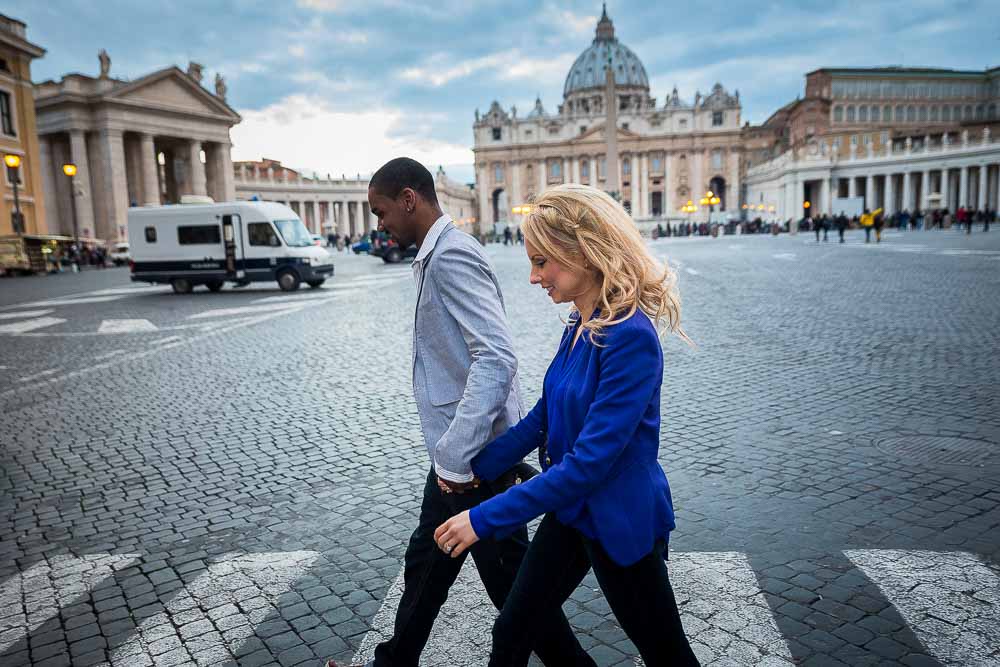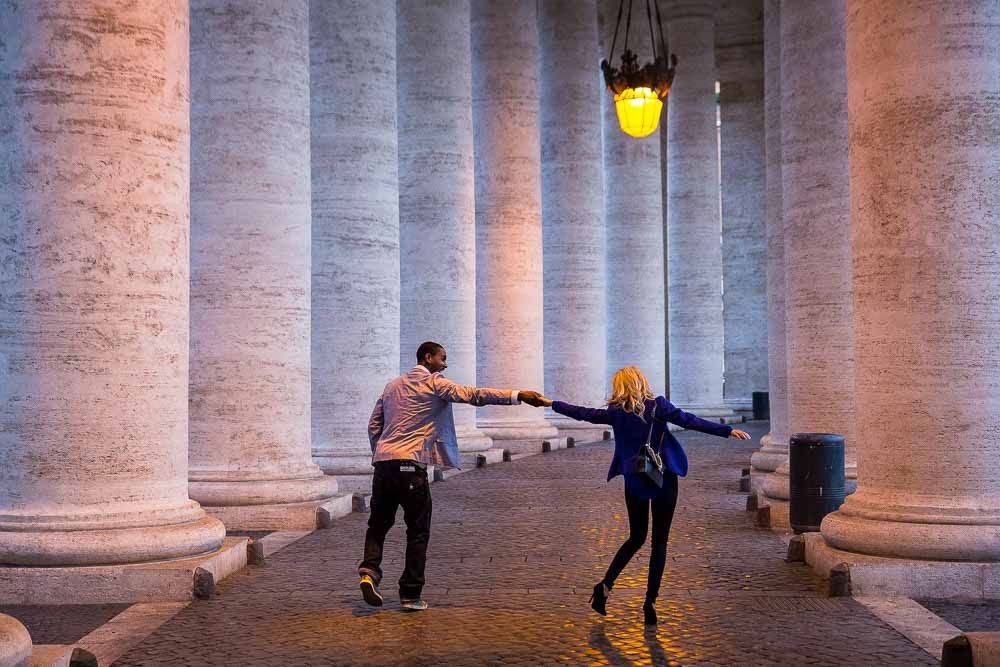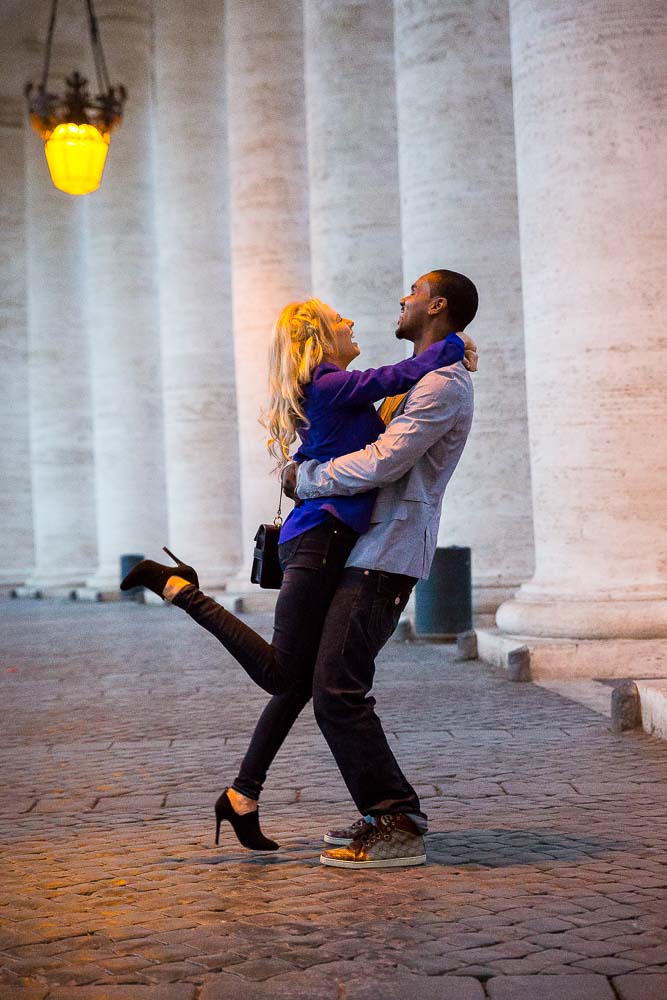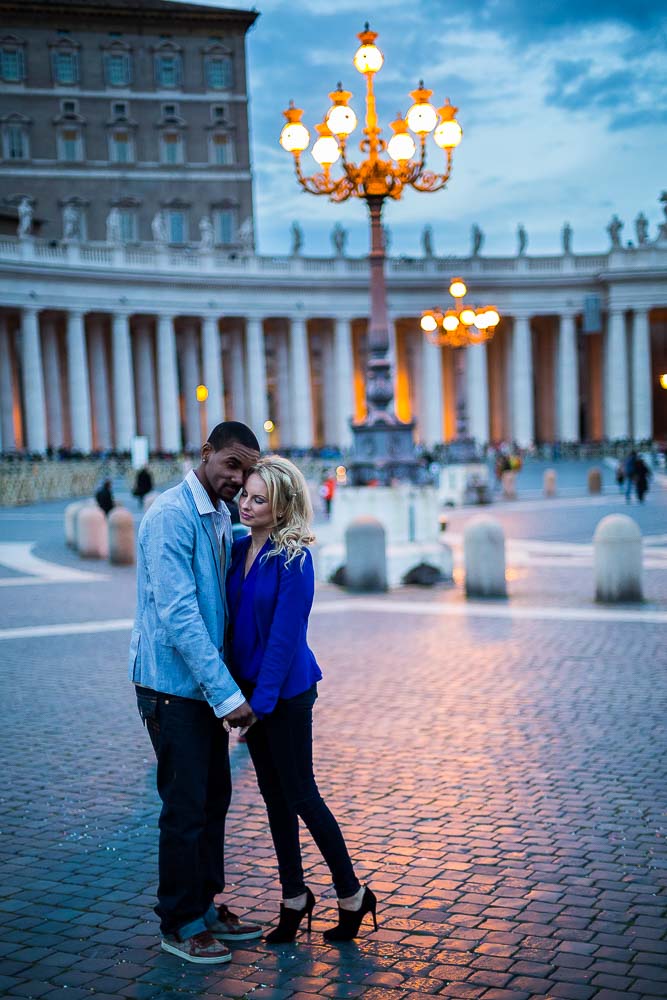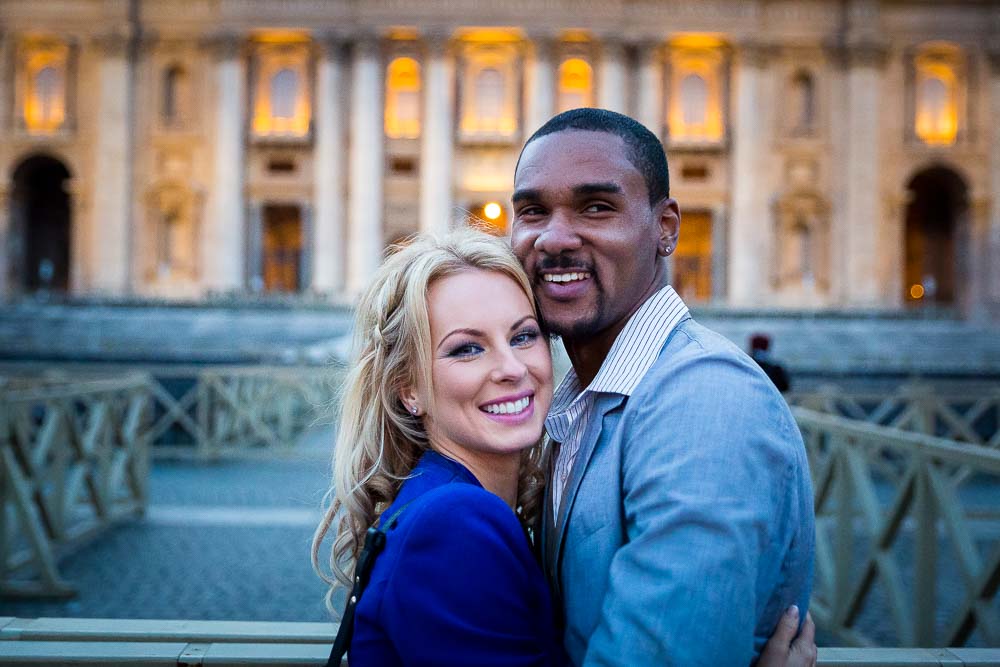 Time of the year: February
Time of days: Late afternoon
Duration: 1 hr on day 1 / 2 hrs on day 2 with car service
Location:
day 1
> Roman Colosseum & Piazza del Campidoglio
day 2
> Piazza di Spagna
> Parco del Pincio
> Piazza del Popolo
> St. Peter's square
Other similar posts from the blog:
Marriage proposal: another beautiful sunset in Rome
Engagement session: love story e-session
Marriage proposal: night time photography
Want to see more? Check out the best of best from my Portfolio Section.
Our latest photo shoots taken from the blog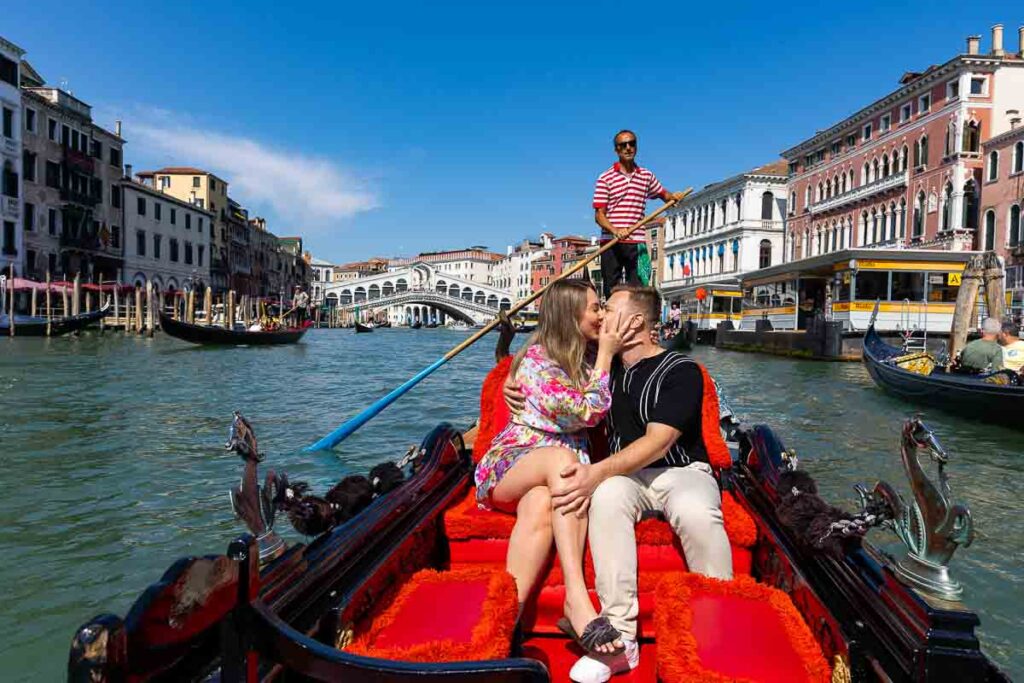 A Beautifully Romantic Gondola Proposal Photographed in Venice Italy followed by creative and artistic Engagement pictures around the city
Read More
Summary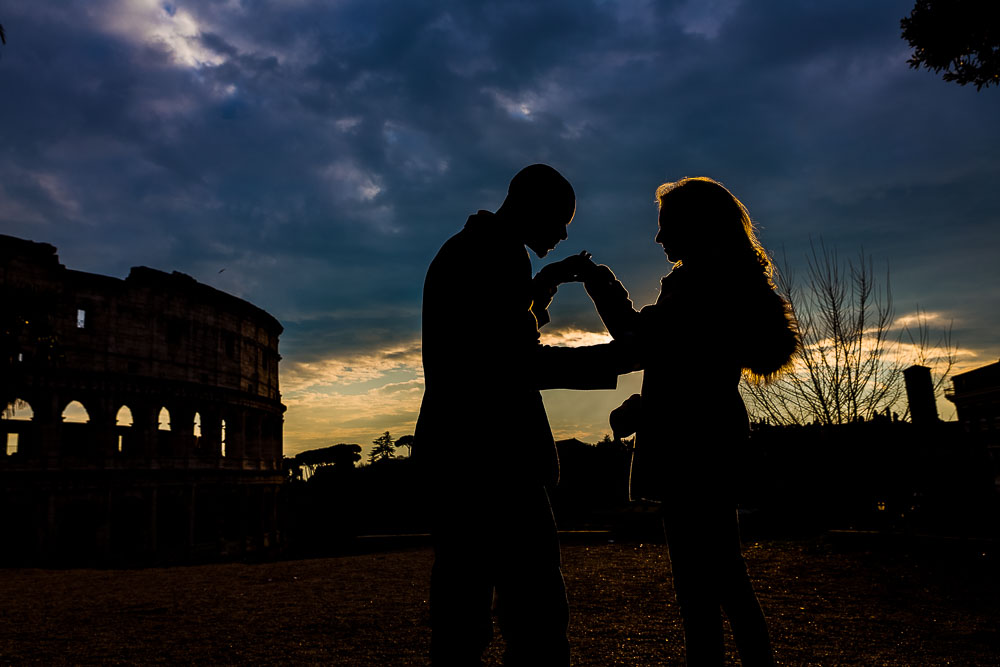 Article Name
Engagement and wedding proposal
Description
A great surprise wedding proposal photographed at the Roman Colosseum. And on a following day a most beautiful engagement session.
Author