On a terrace view over Rome
It started with this very small red flower placed on a plate to indicate where to sit. The wedding proposal was to take place at the beautiful Sofitel Hotel rooftop restaurant. However it all didn't go as planned and the luggage was lost at the airport causing a cascading delay effect. But nothing can stop a proposal from taking place and we finally met on top of the terrace just as the sun was sun setting.
The wedding proposal
When they arrived it all happened very quickly. The scenario had changed from our original plan and now the rooftop restaurant was almost full. Leaving very little room to get the right view without getting noticed. When the final moment came about so did the waiters and we had to dodge them a little bit to get the right shot. But the moment was fantastically real and joyful!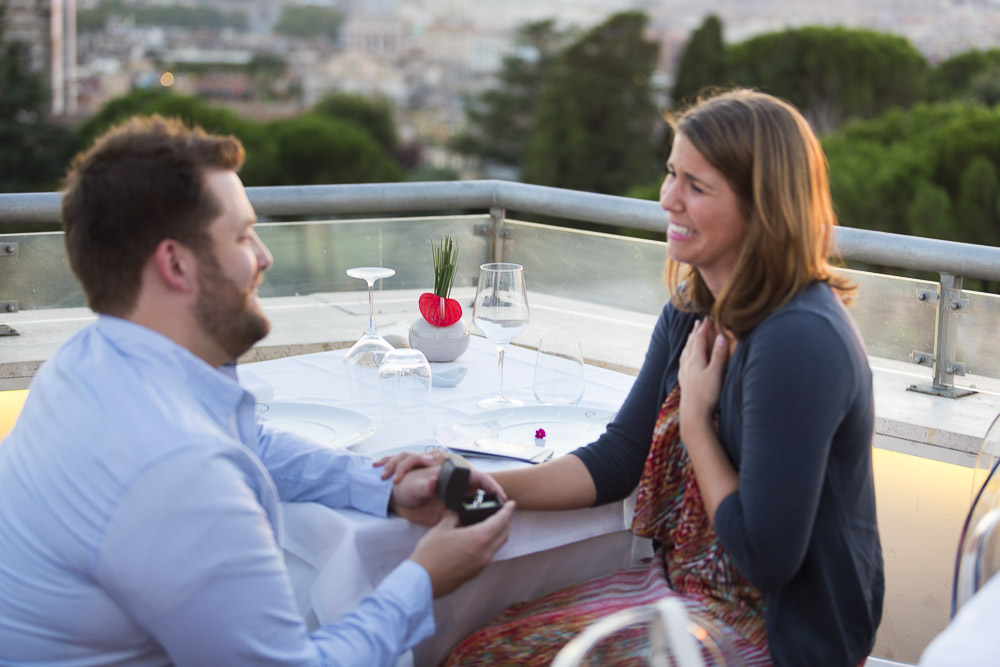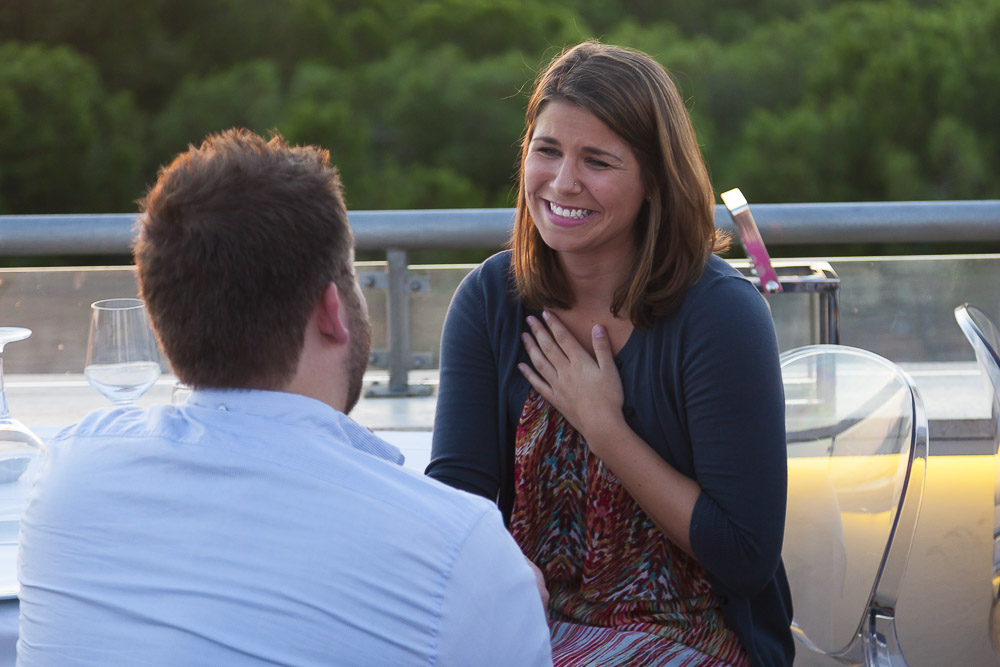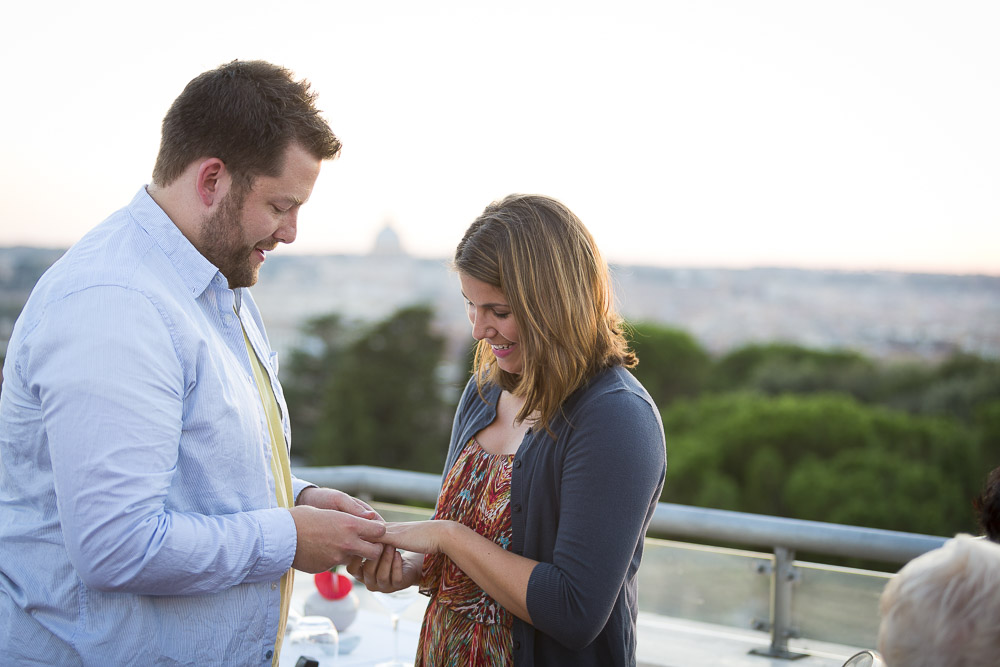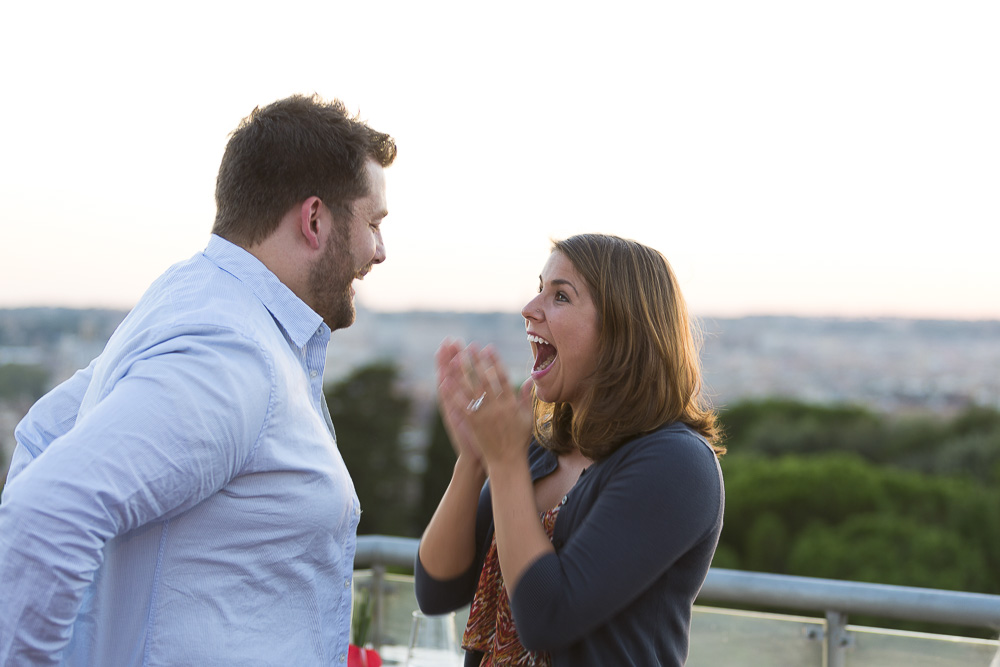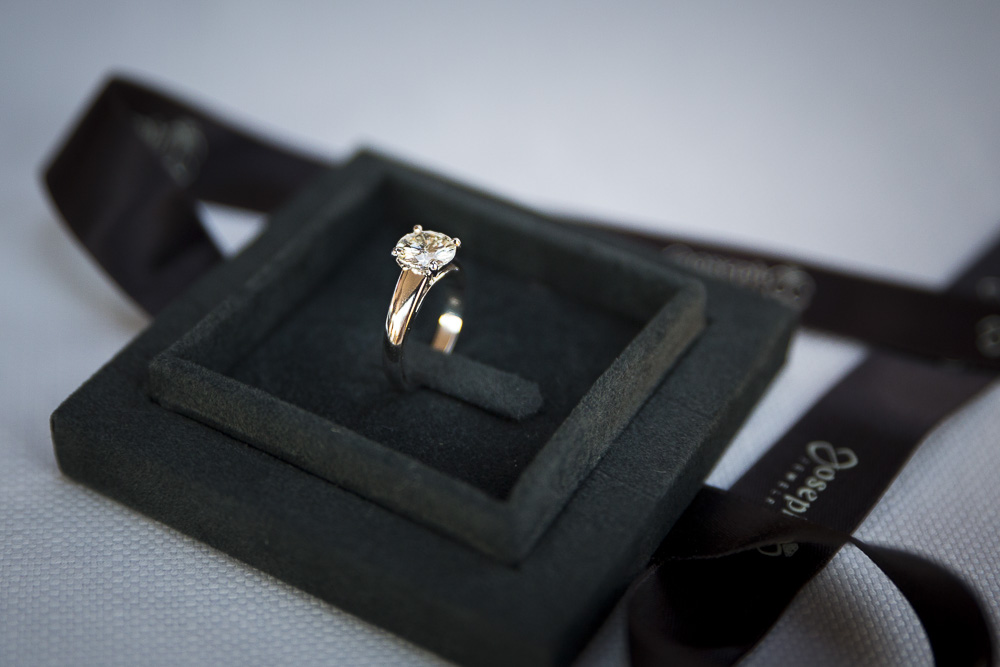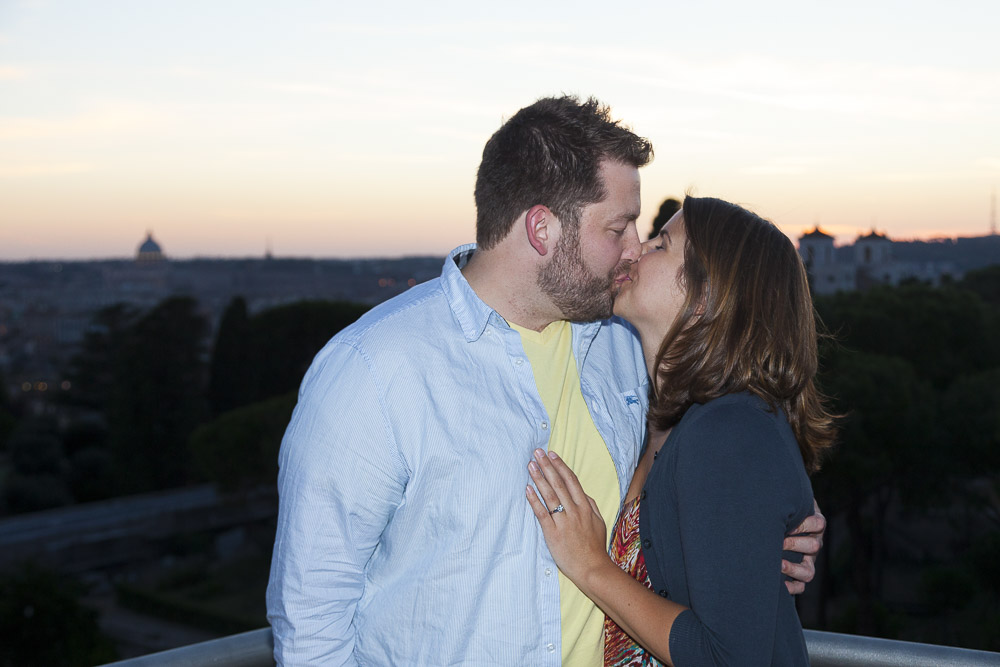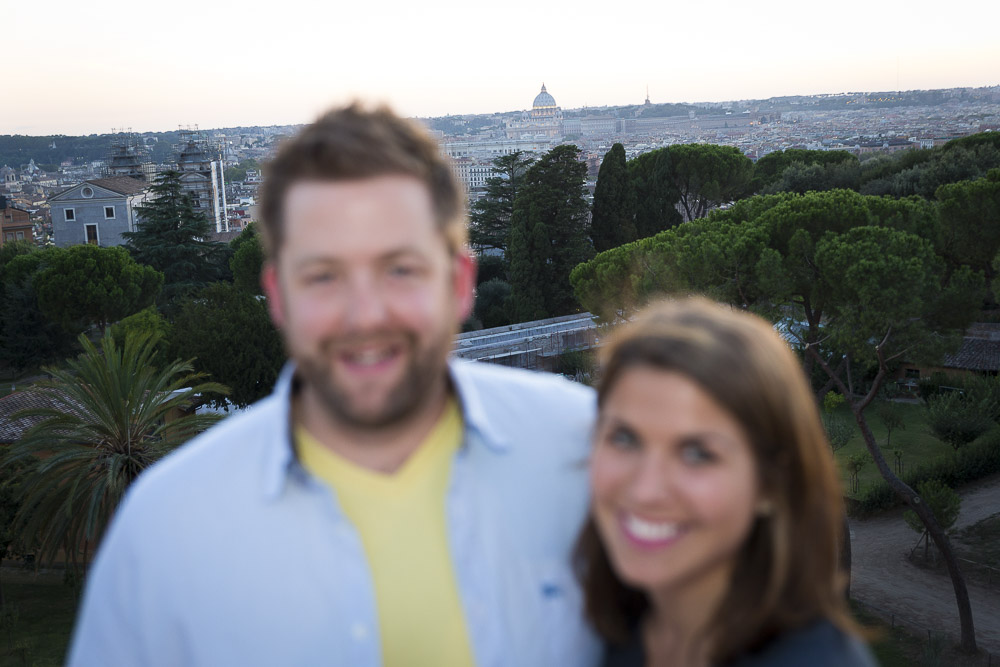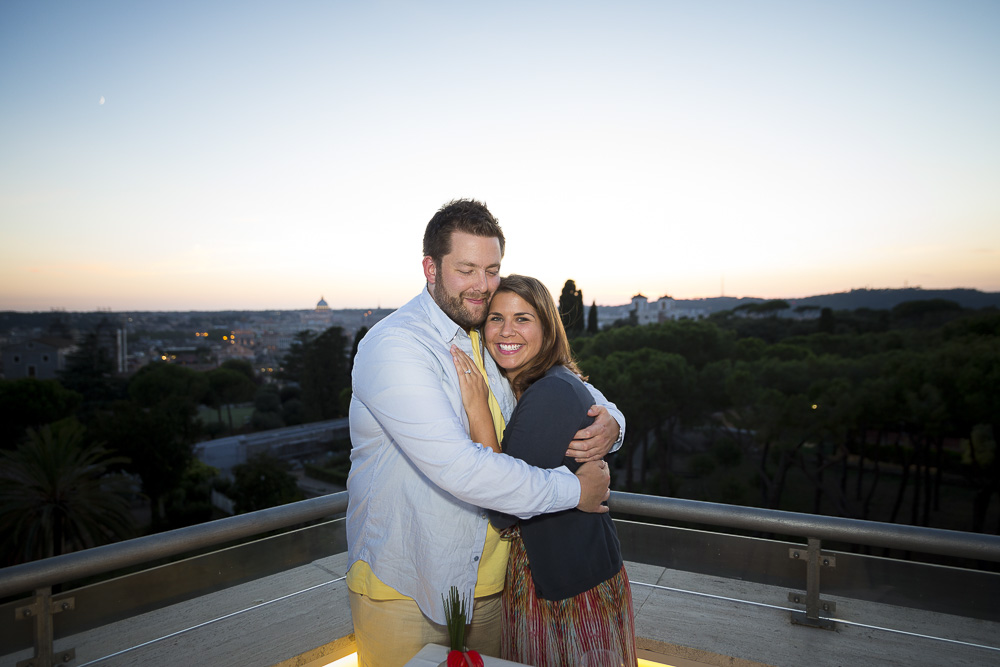 The engagement photography
We met on the next day for an engagement photo session. Choosing a very interesting area of Rome to photograph: the Trastevere quarter. Filled with so many good photographic opportunities. Romantic alleyways and small cobble stone streets. Interesting doorways with a story to tell. Mirror and water reflections. And let's not forget the selfie picture at the beginning of our session!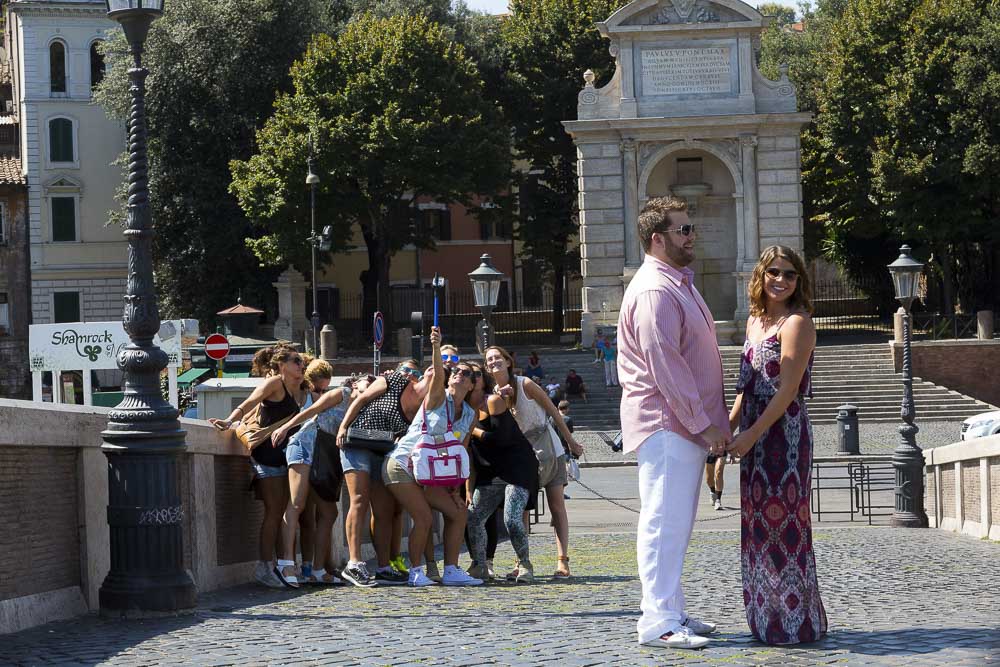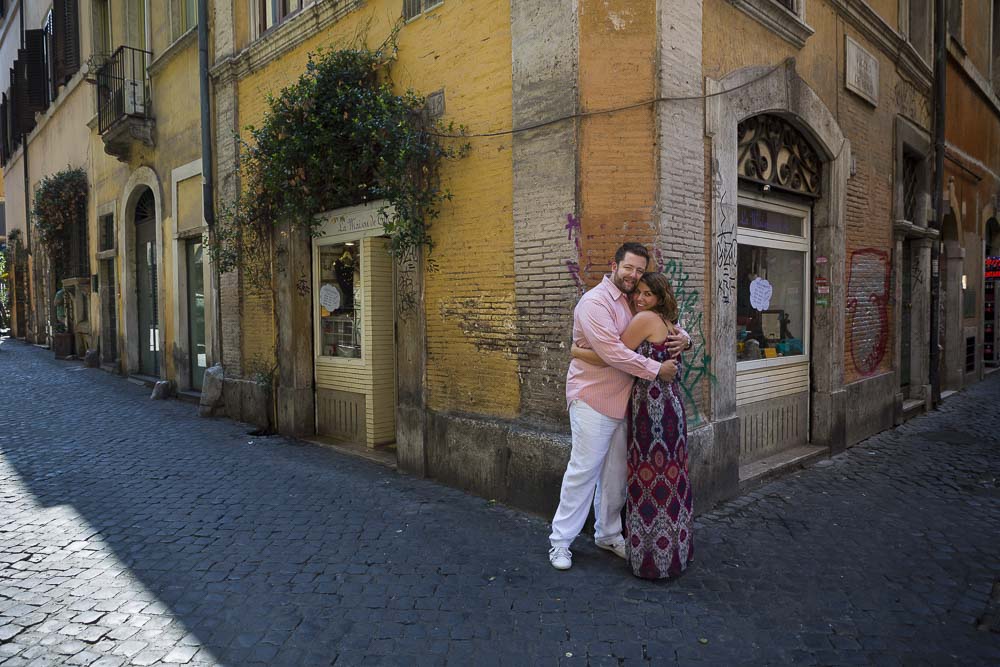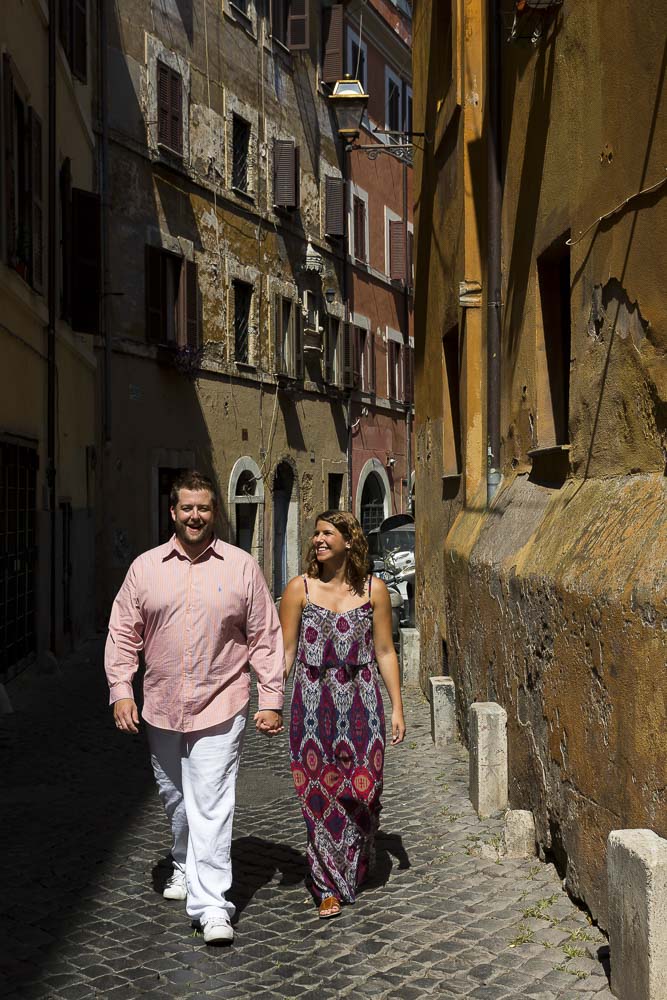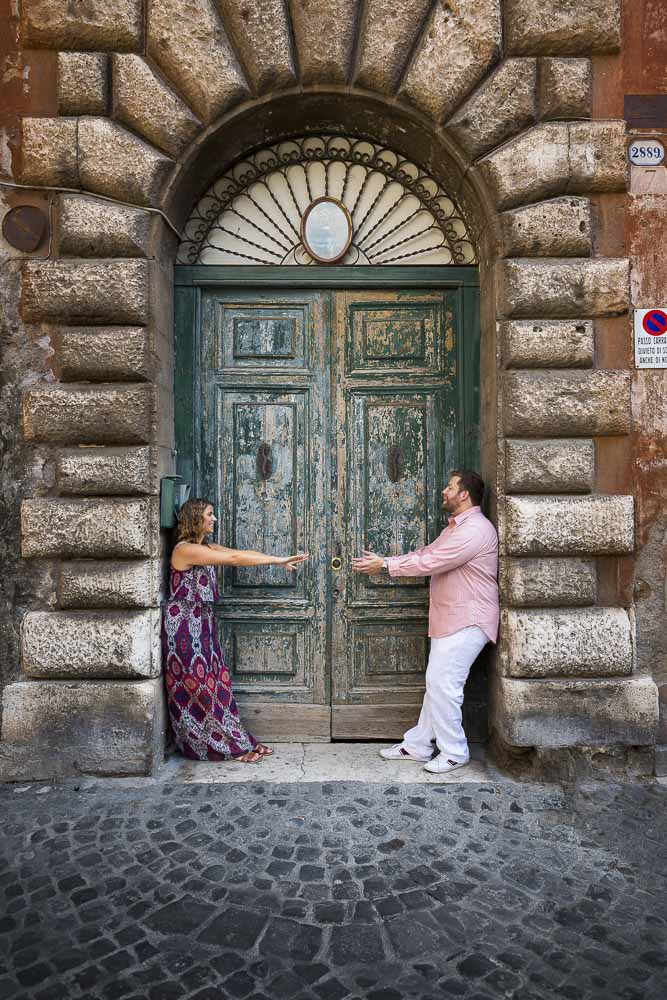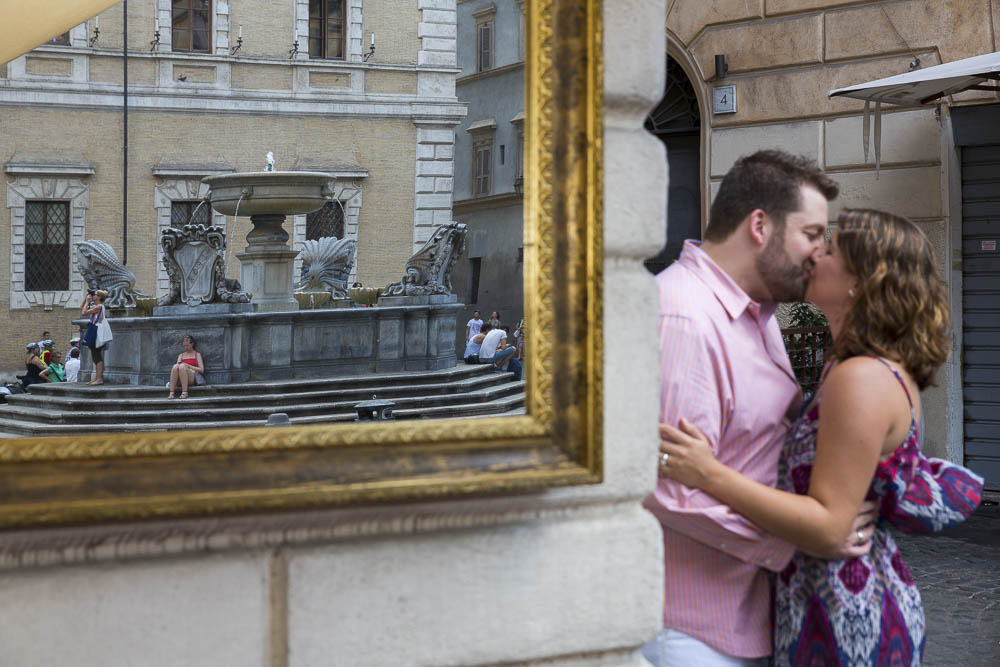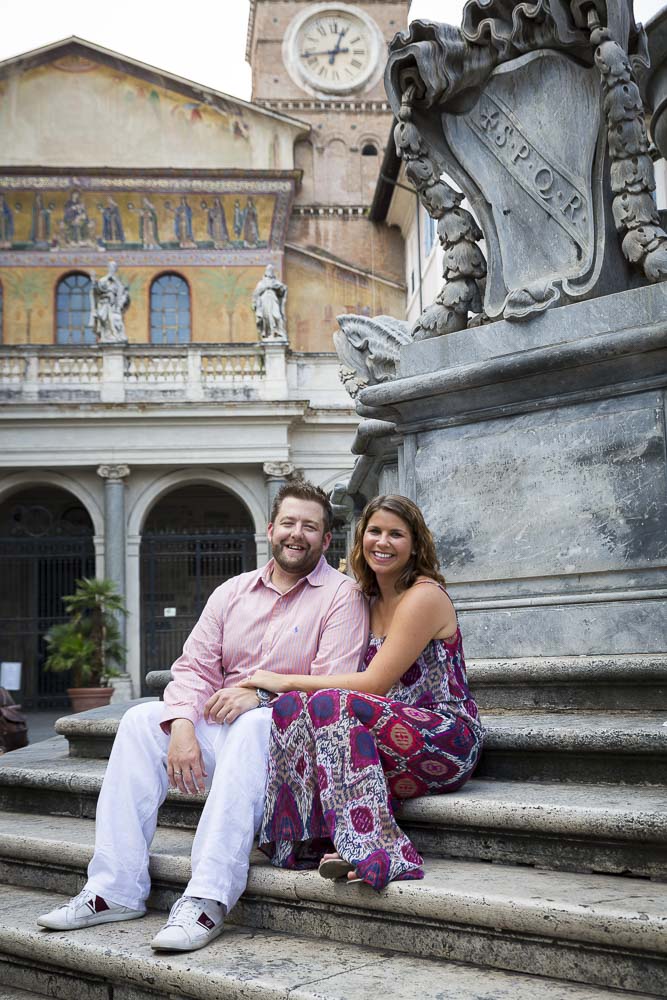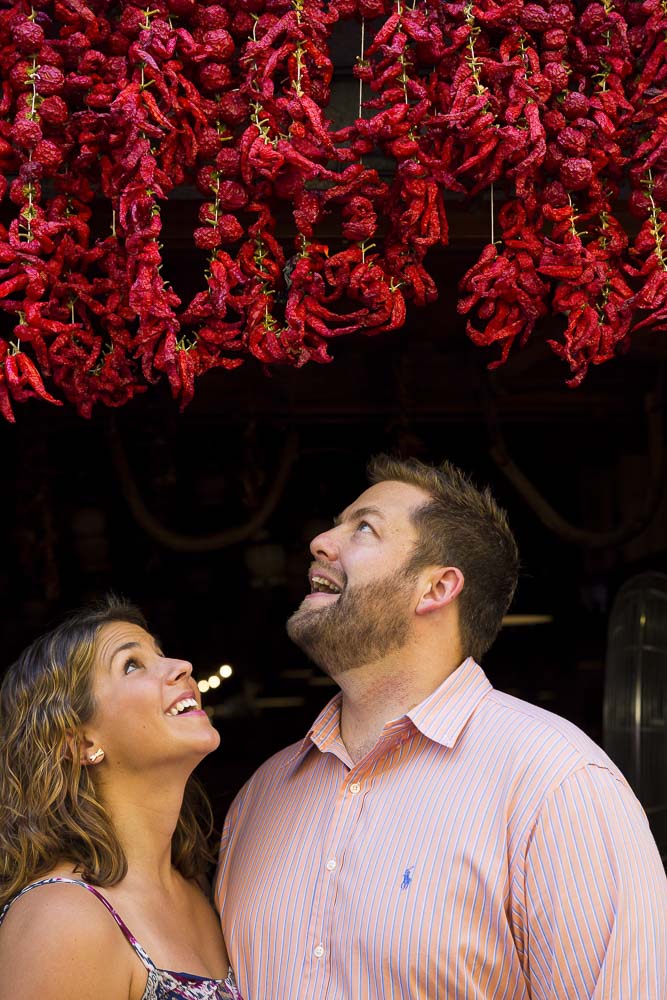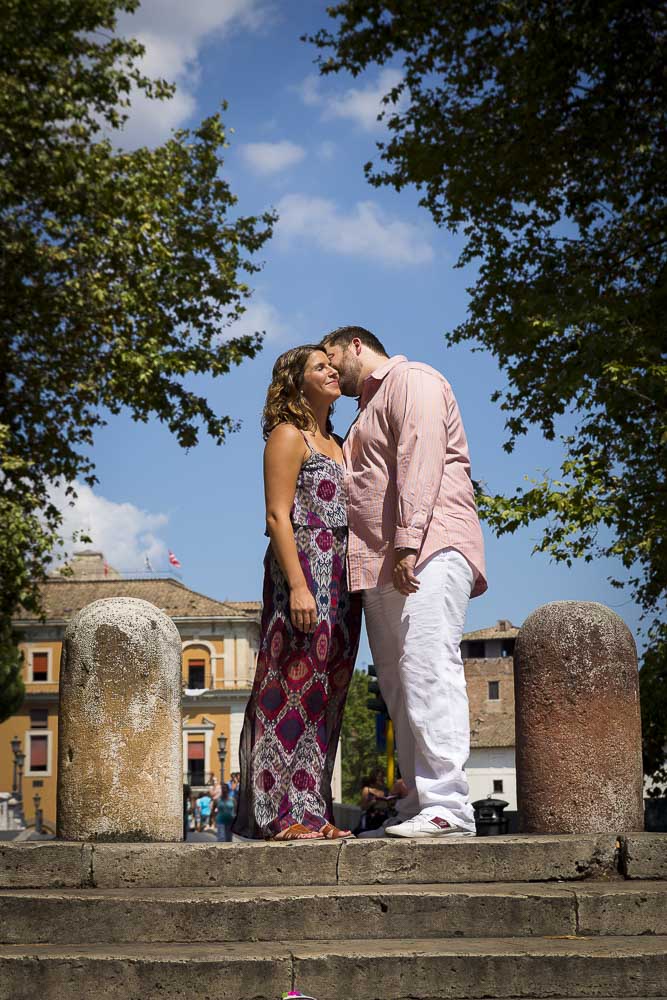 Our latest photo shoots taken from the blog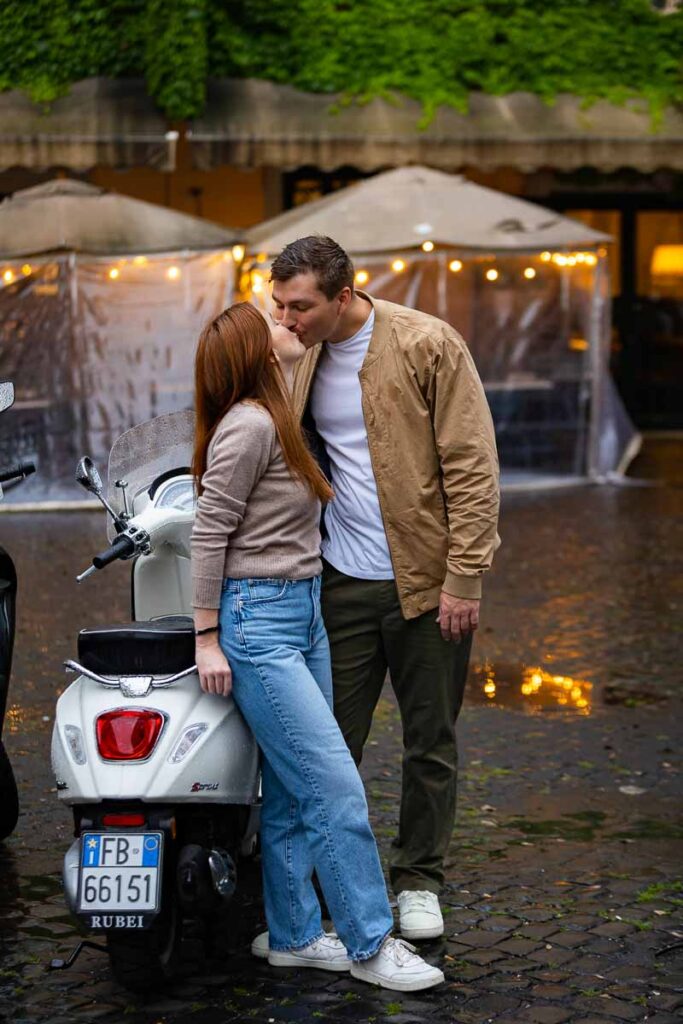 Proposing in Via Giulia on a beautiful cobblestone alleyway street underneath Arco Farnese across Via Giulia
Read More
Summary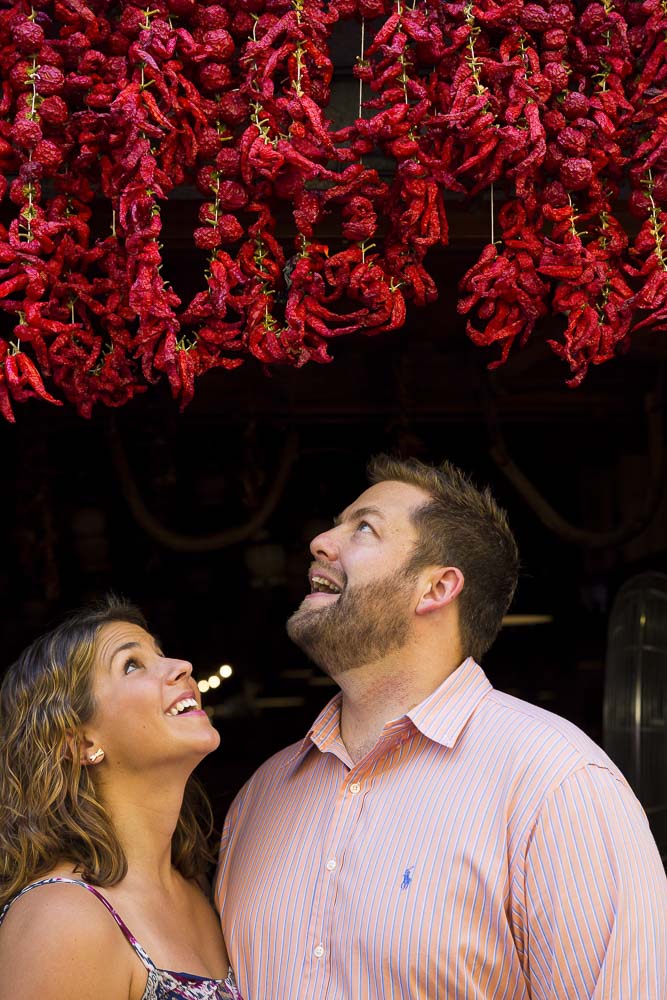 Article Name
A Marriage proposal in Rome
Description
A surprise engagement proposal photographed on top of a restaurant with a beautiful view over the city. Following the day after with an engagement session around the roman alleyways of trastevere.
Author