Gondola Wedding Proposal in Venice
What a truly spectacular and romantic wedding marriage proposal in Venice Italy. Photographed from inside the gondola after passing through the Rialto bridge while navigating on Canal Grande. A truly remarkable moment followed by a lot of joy and happiness! Which carried us through all the way back to the gondola docks. Shooting some great couple pictures before and some engagement pictures after on the way back. Once back on land we continued with an engagement photo session in around Piazza San Marco. With beautiful nice golden light shinning in. The issue was trying to avoid crowds as much as possible and I think we did a pretty good job in minimizing the impact.
First we took some nice couple engagement photos in around Venice's Piazza San Marco. Taking pictures as we walked under the porticos. Leading to Caffè Florian, one of the oldest café in Venice and perhaps in the world as it dates back to the 1700s! The we made our way to the water edge taking some nice couple portraits on the gondola piers with the open sea in the background. Then attempting to take some photos with Ponte dei Sospiri in the background which did come out good notwithstanding the large crowds!
We then headed to the Rialto bridge to take some some pictures of it from different angle views playing with the sunsetting golden light. The search for light guided our last set of photos. Trying to wait for the right moment to shoot this really nice pictures near Campo San Giacomo di Rialto. It was a Saturday so there were always people walking past and from. But with a little bit of patience we got the shot.
We concluded the photo shoot in search of the last rays of light which we found near the Rialto Market which made for some remarkable final portrait images!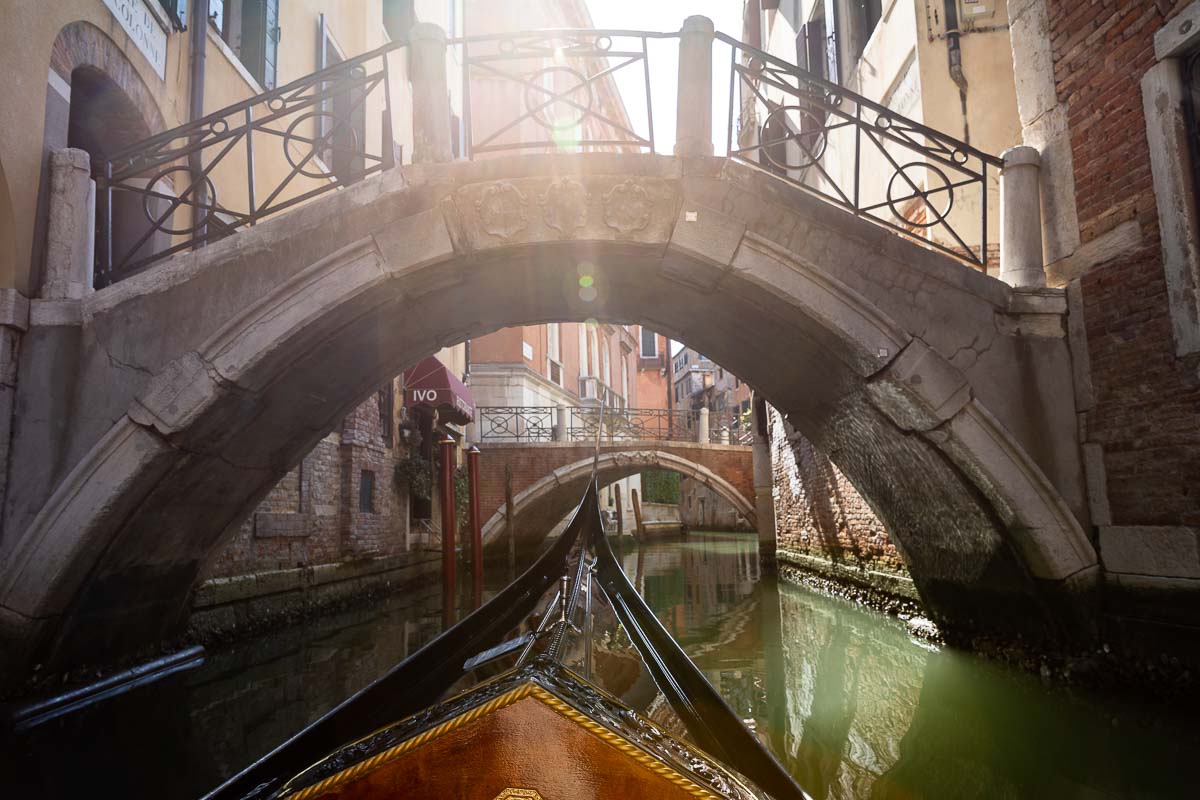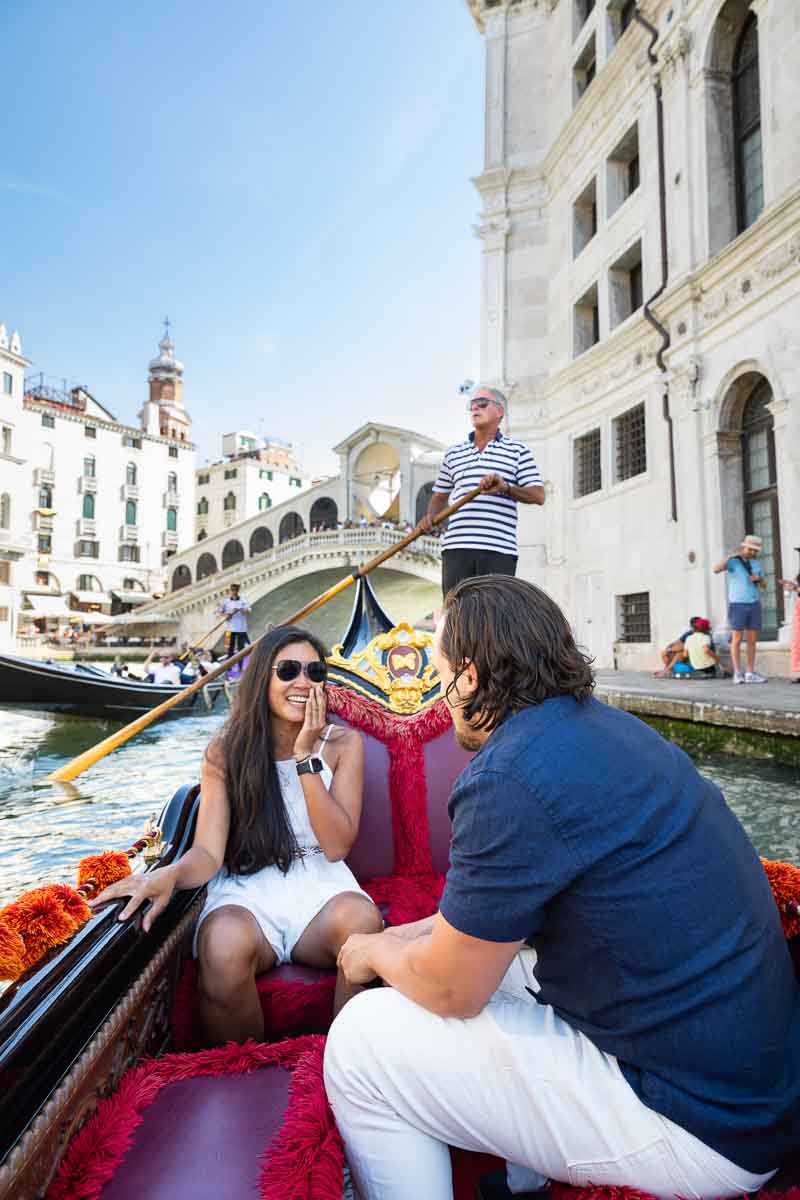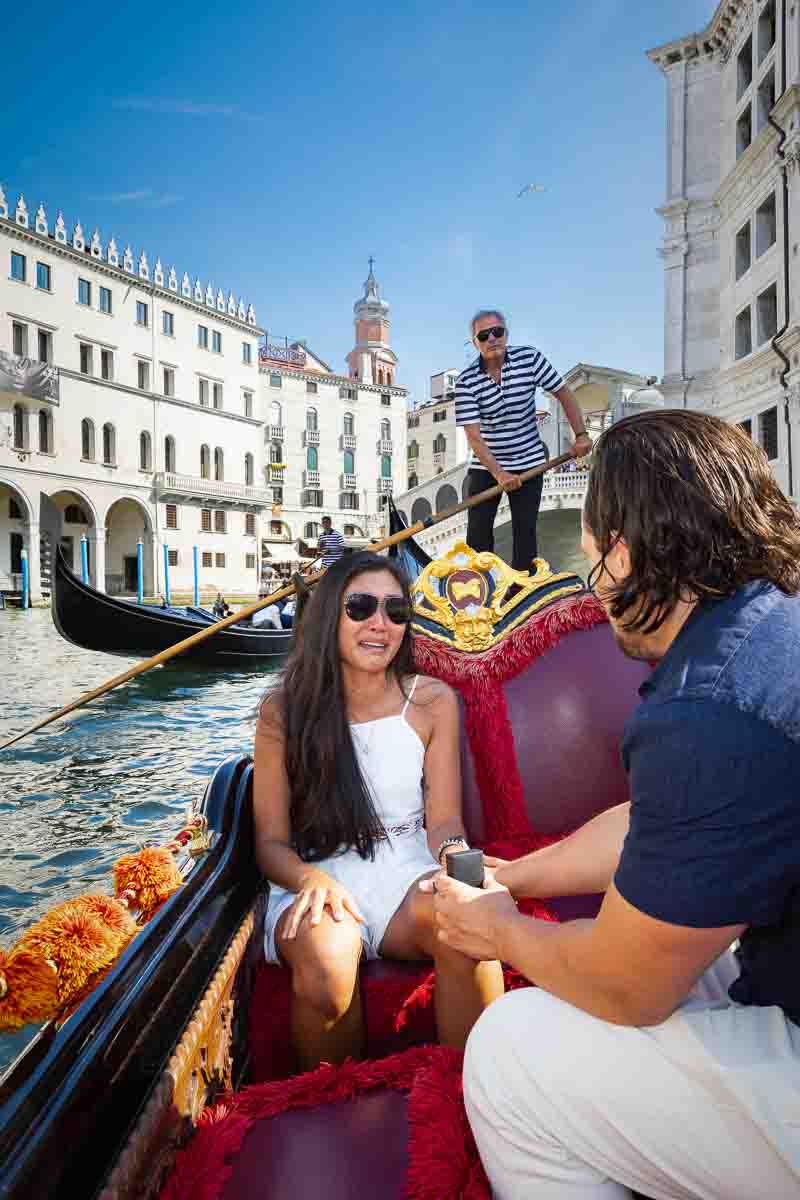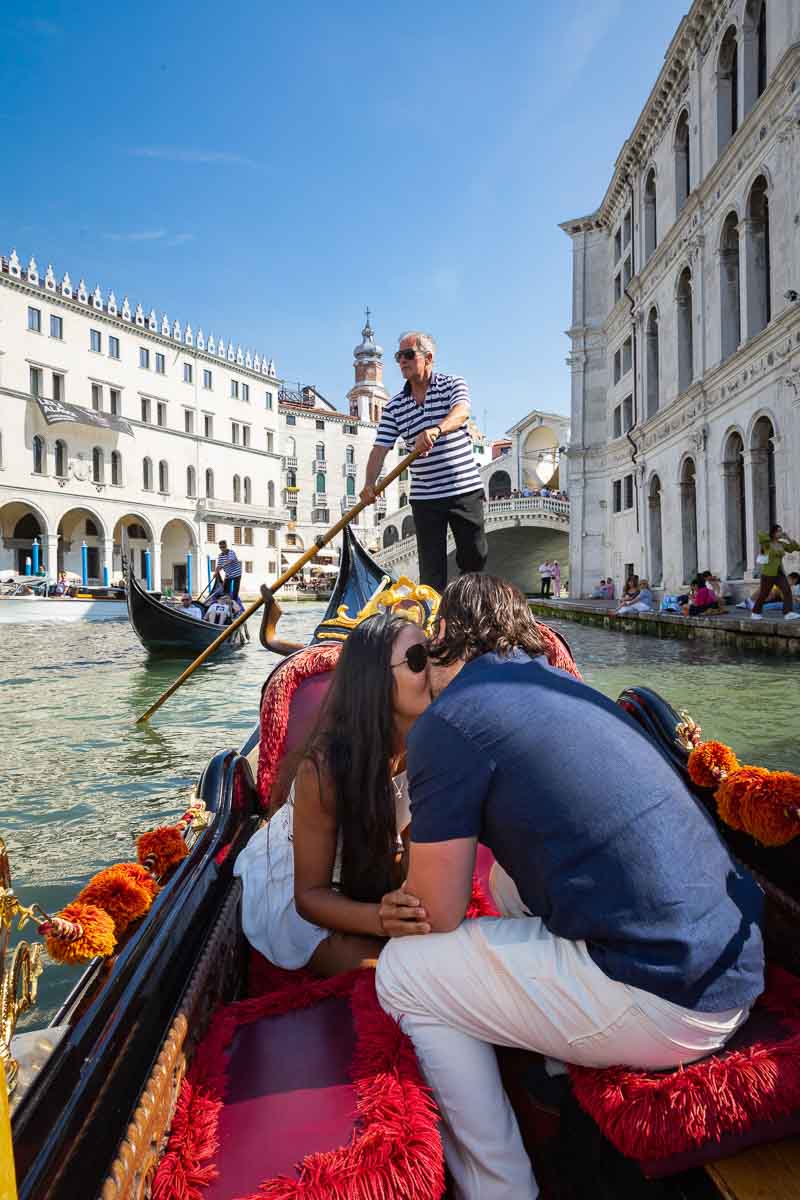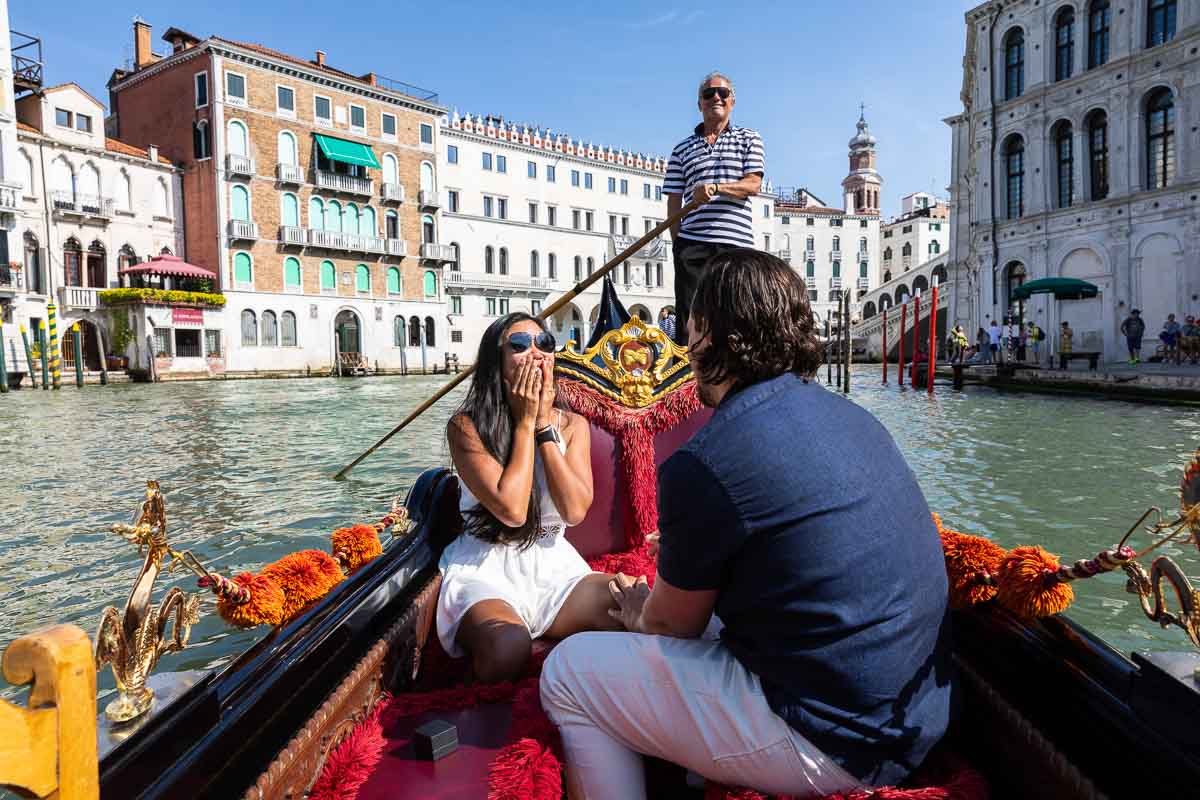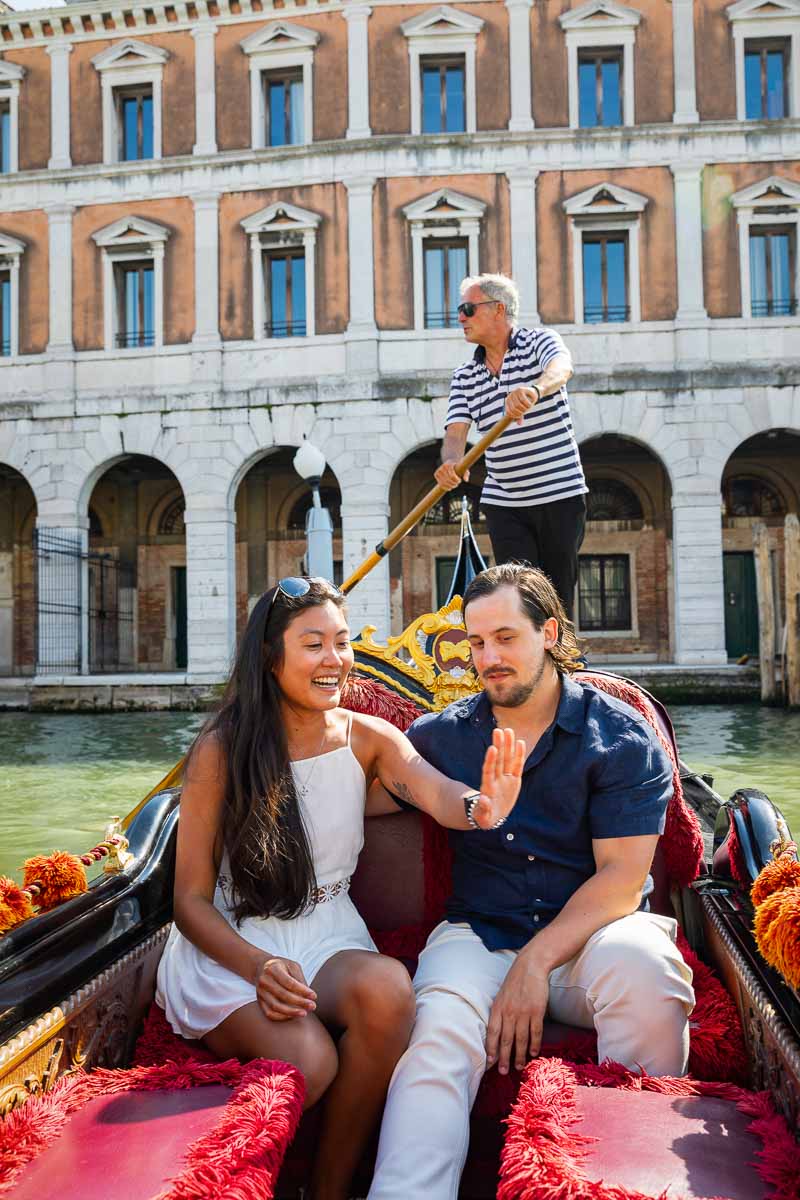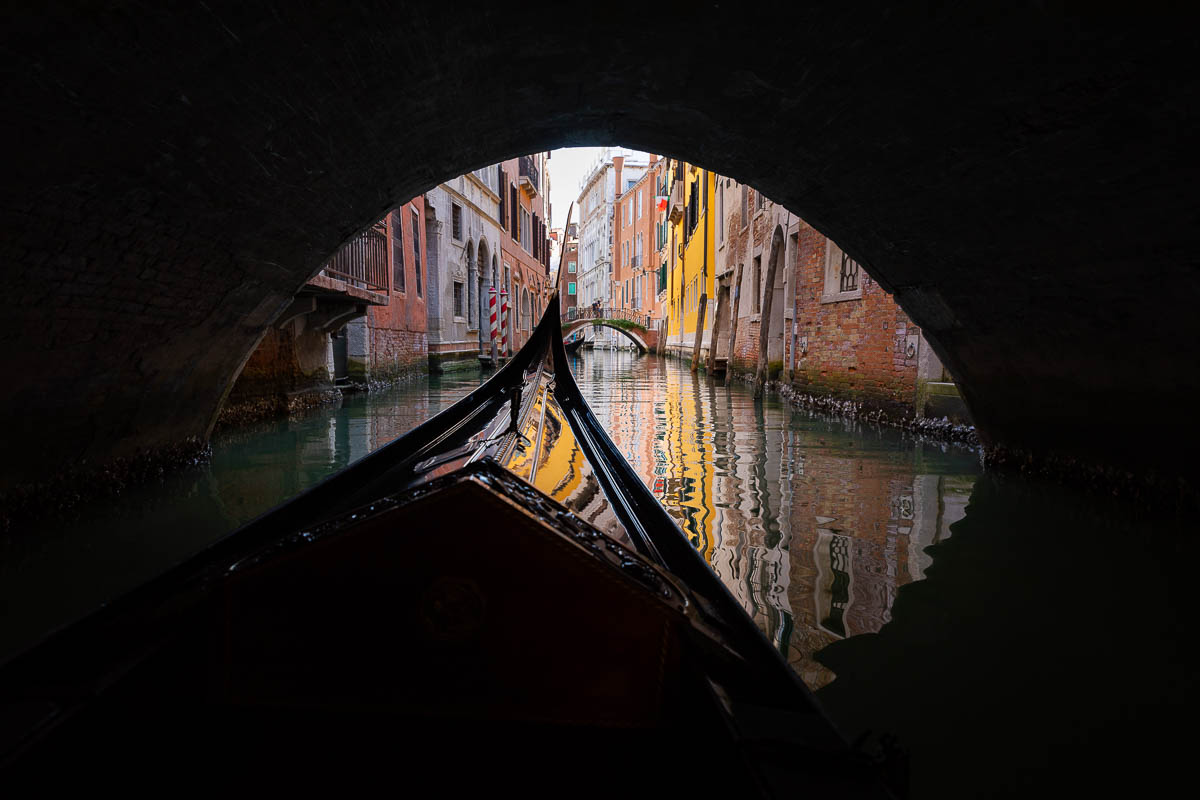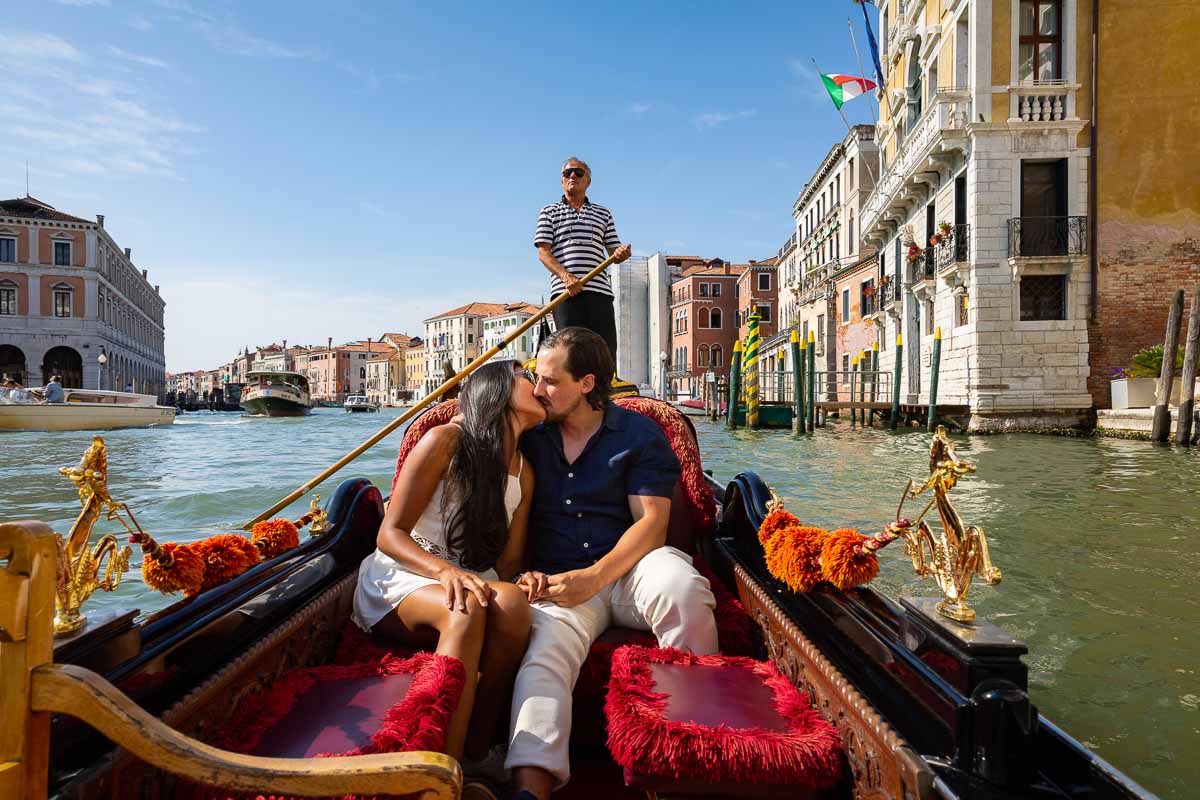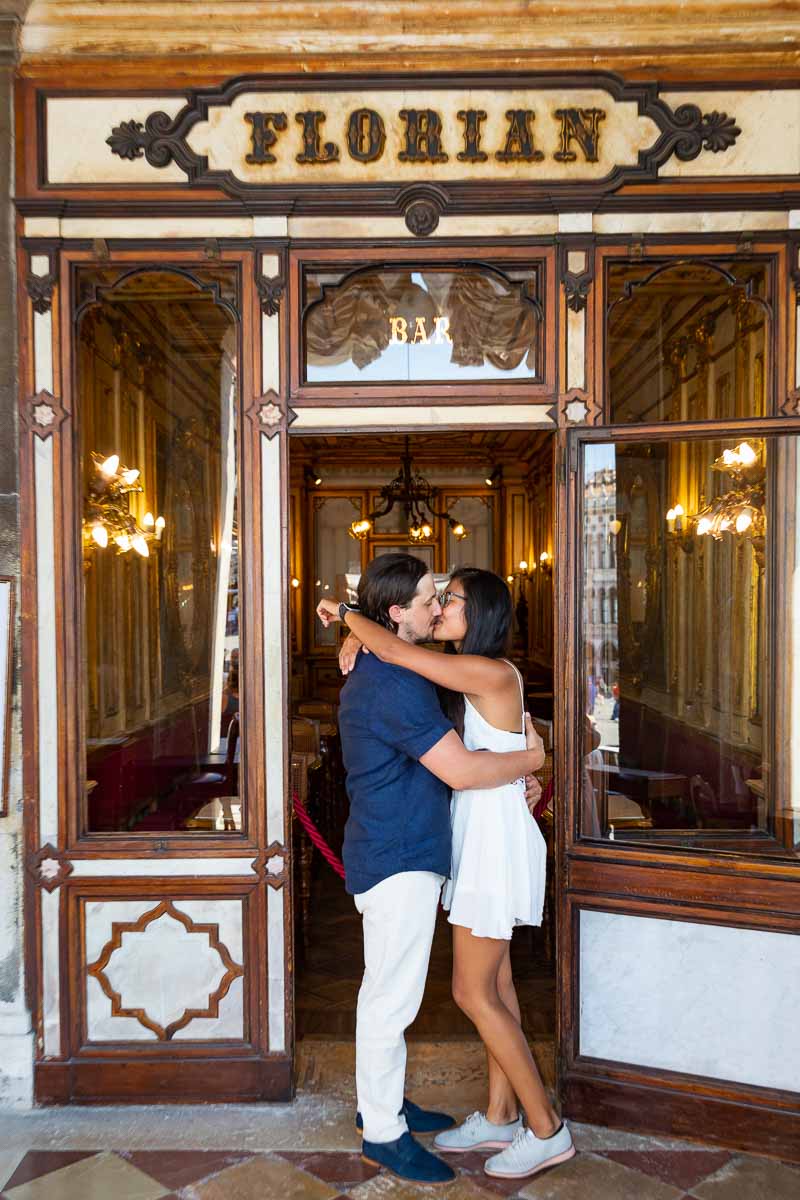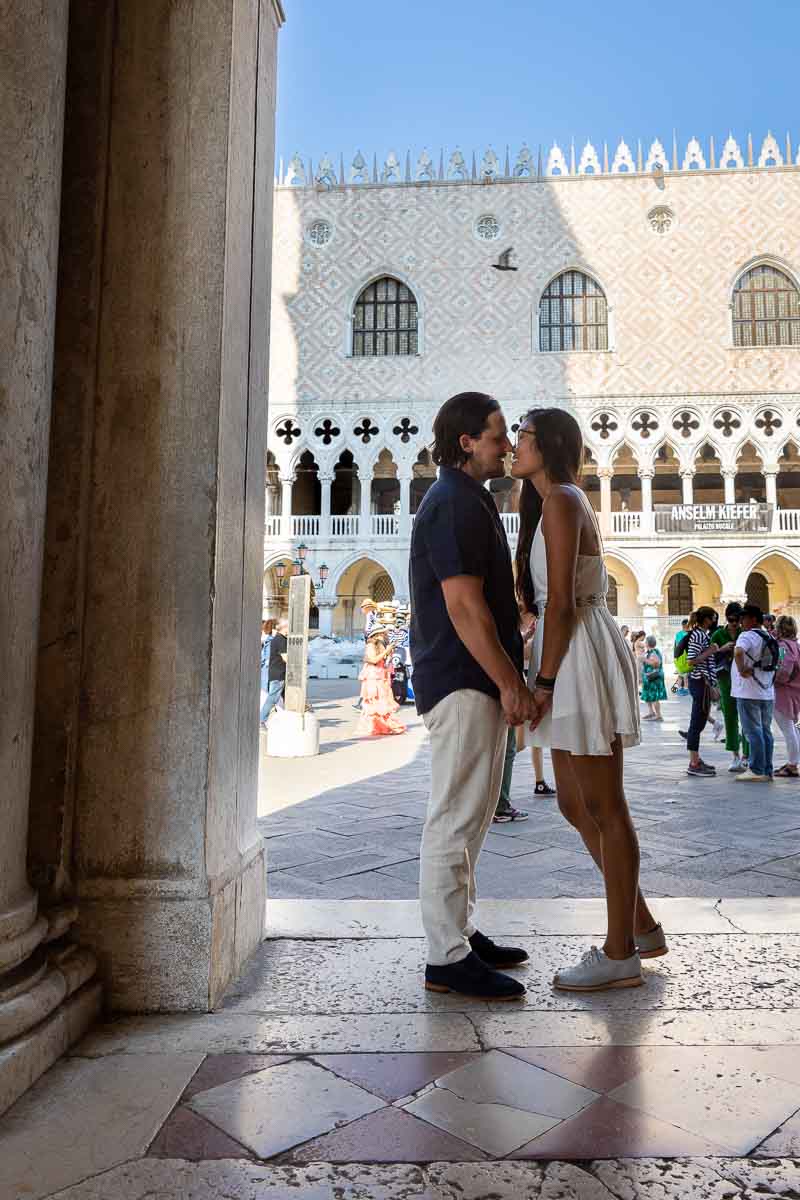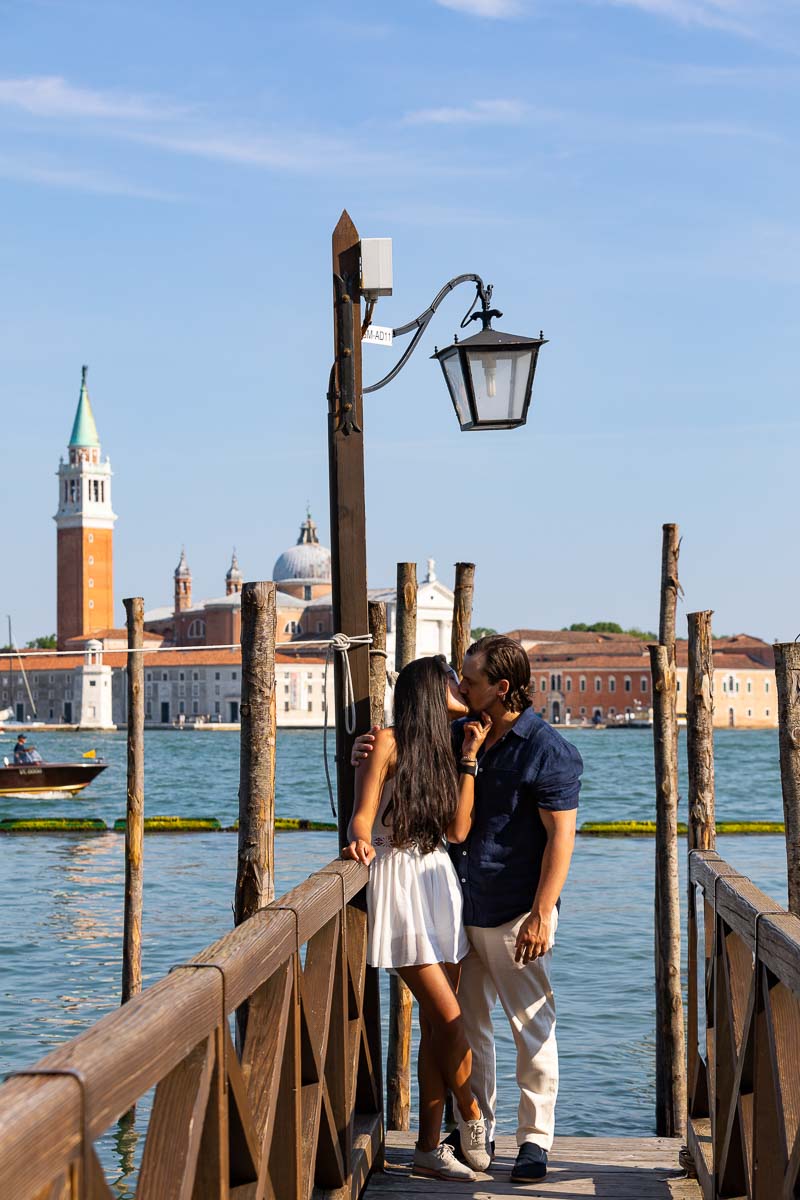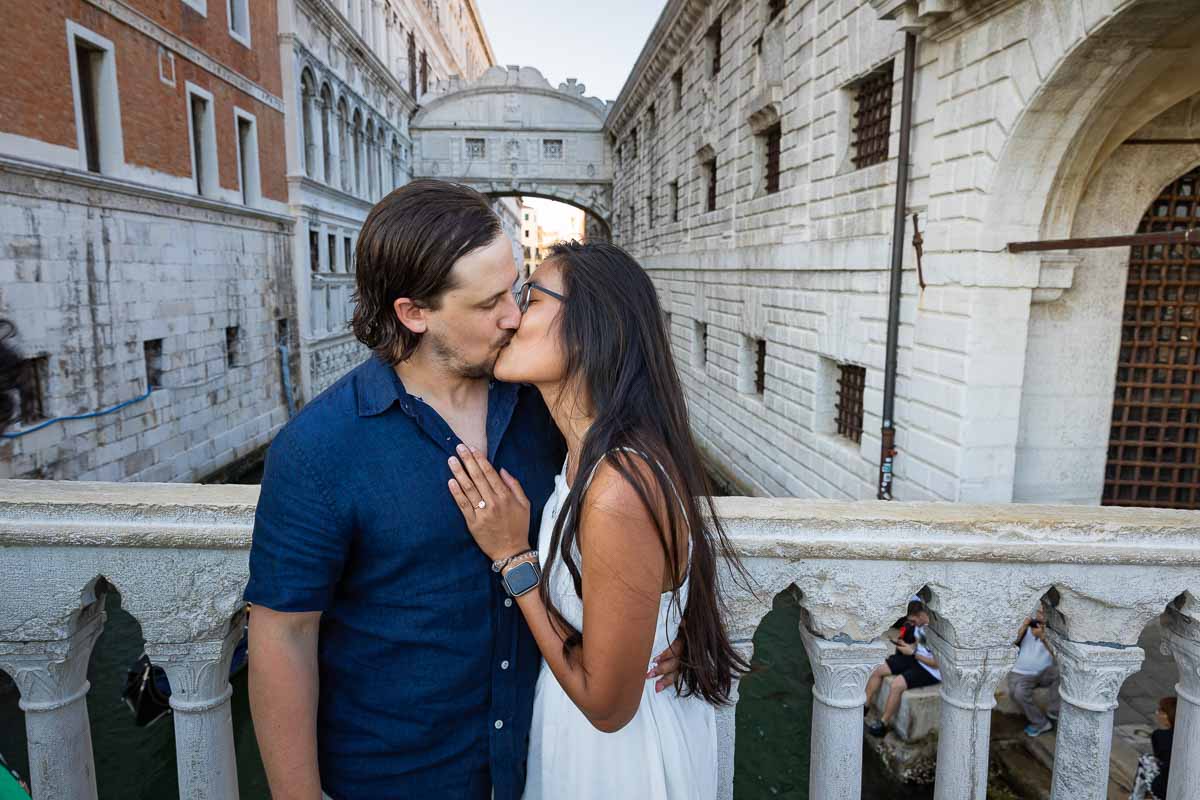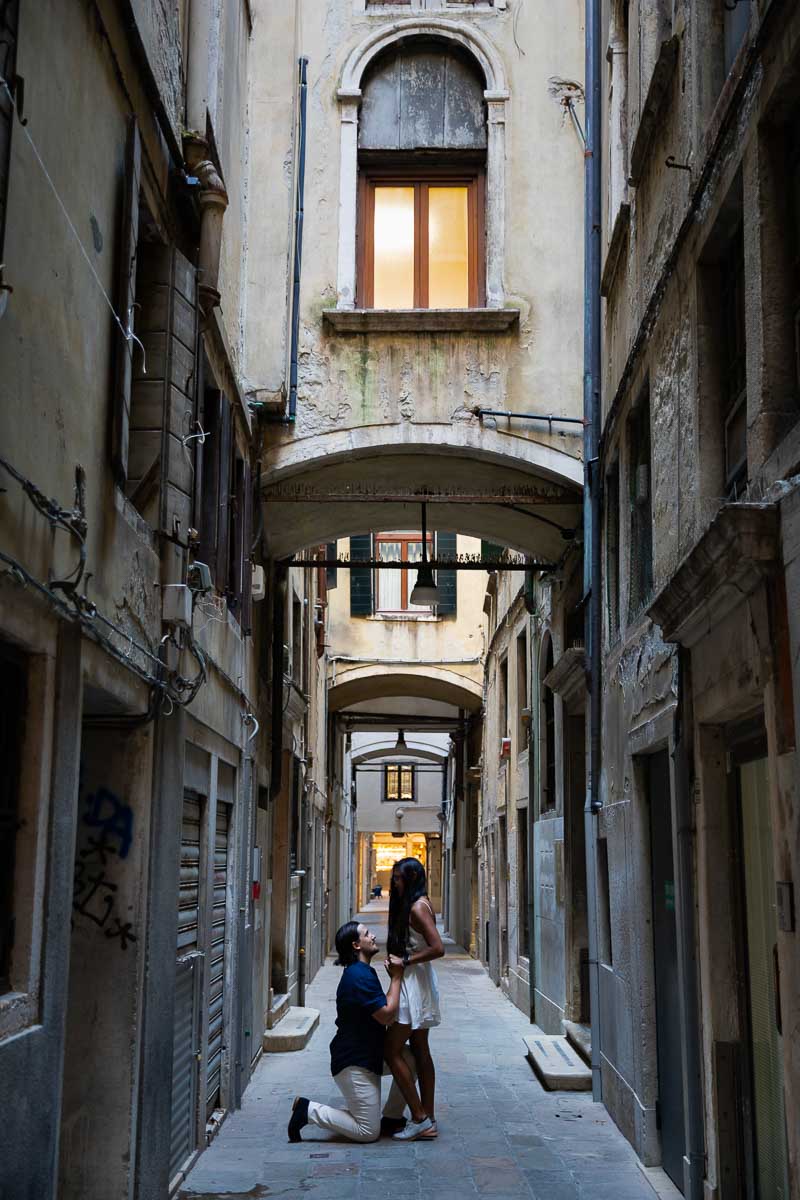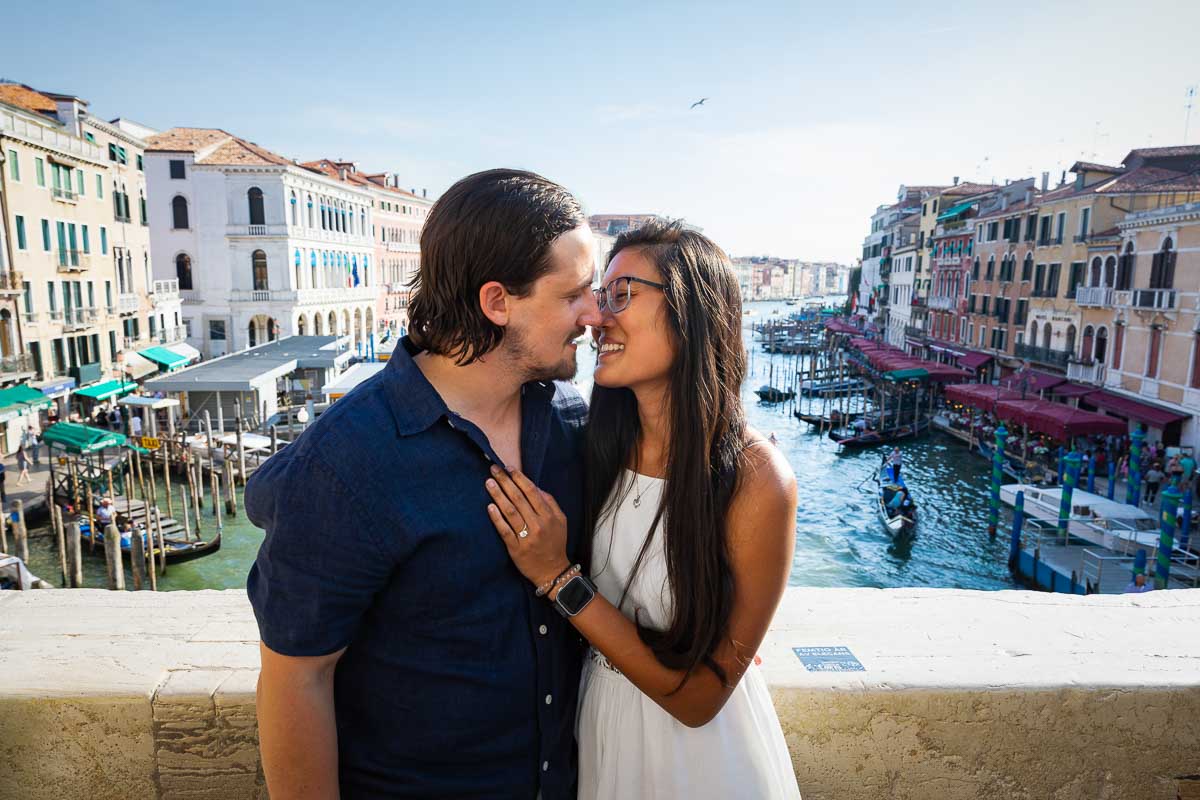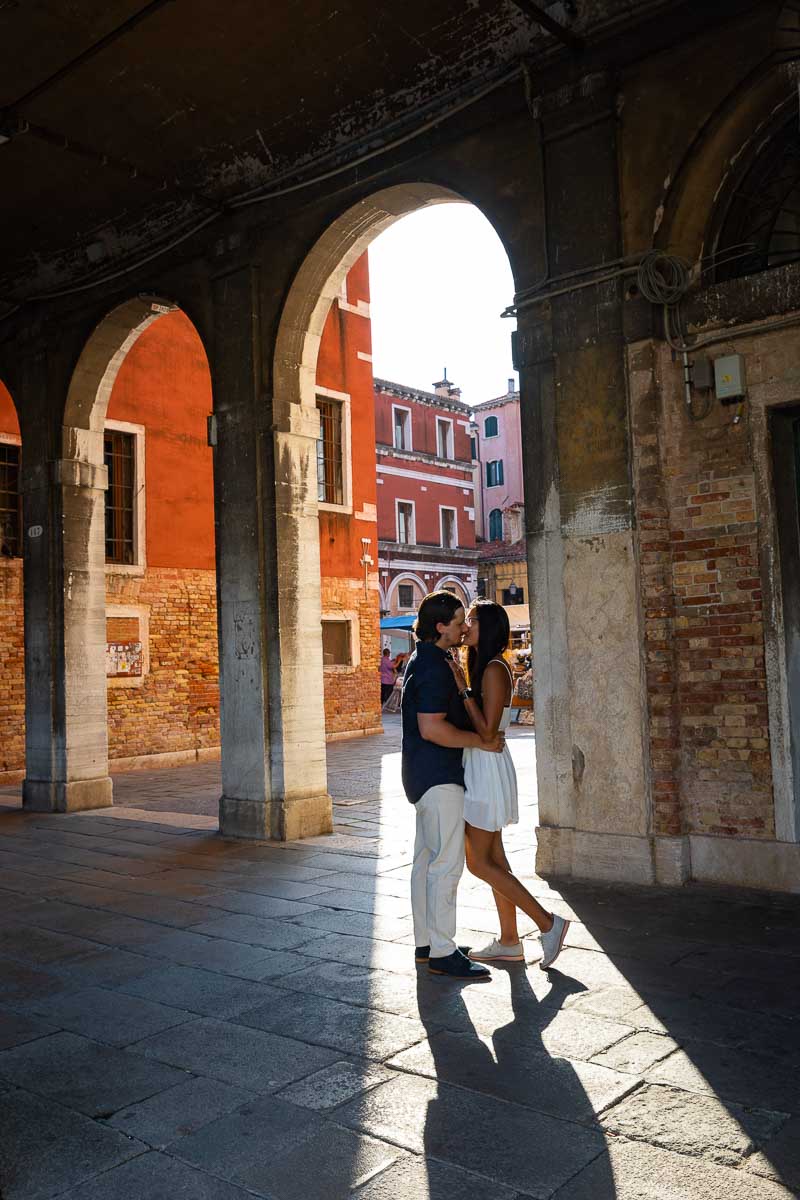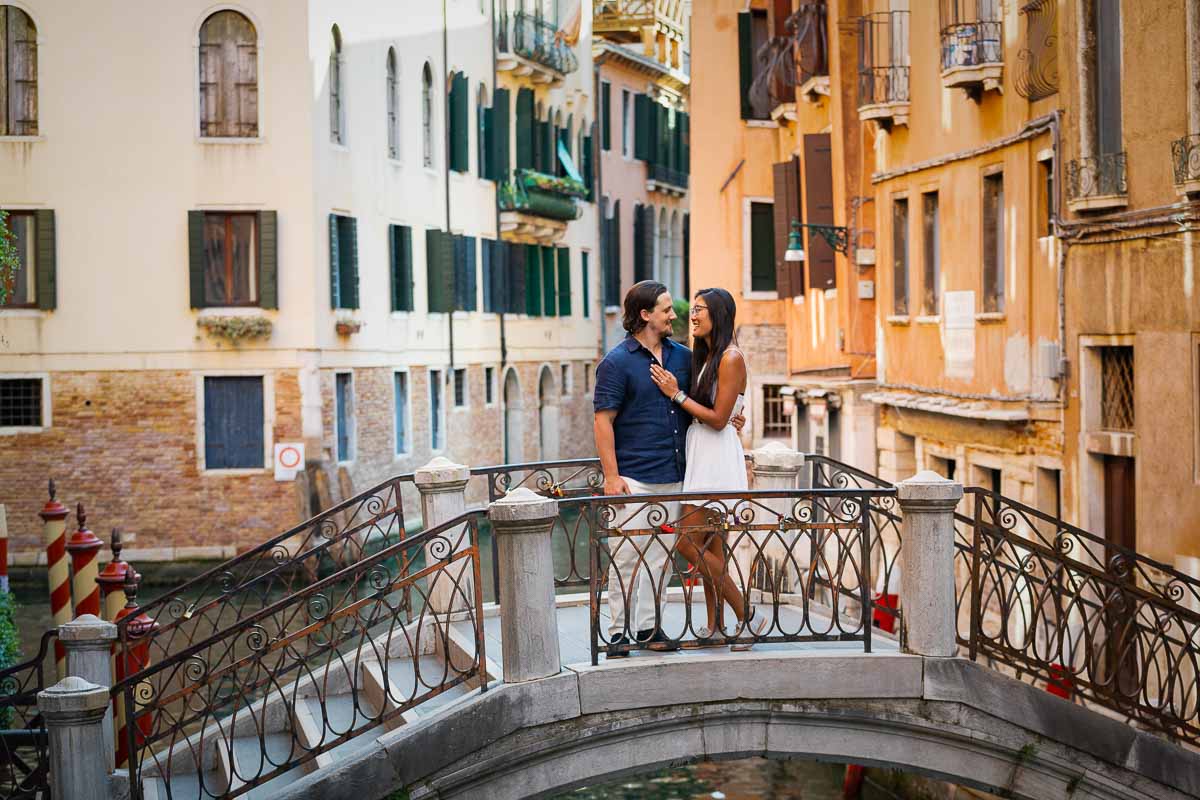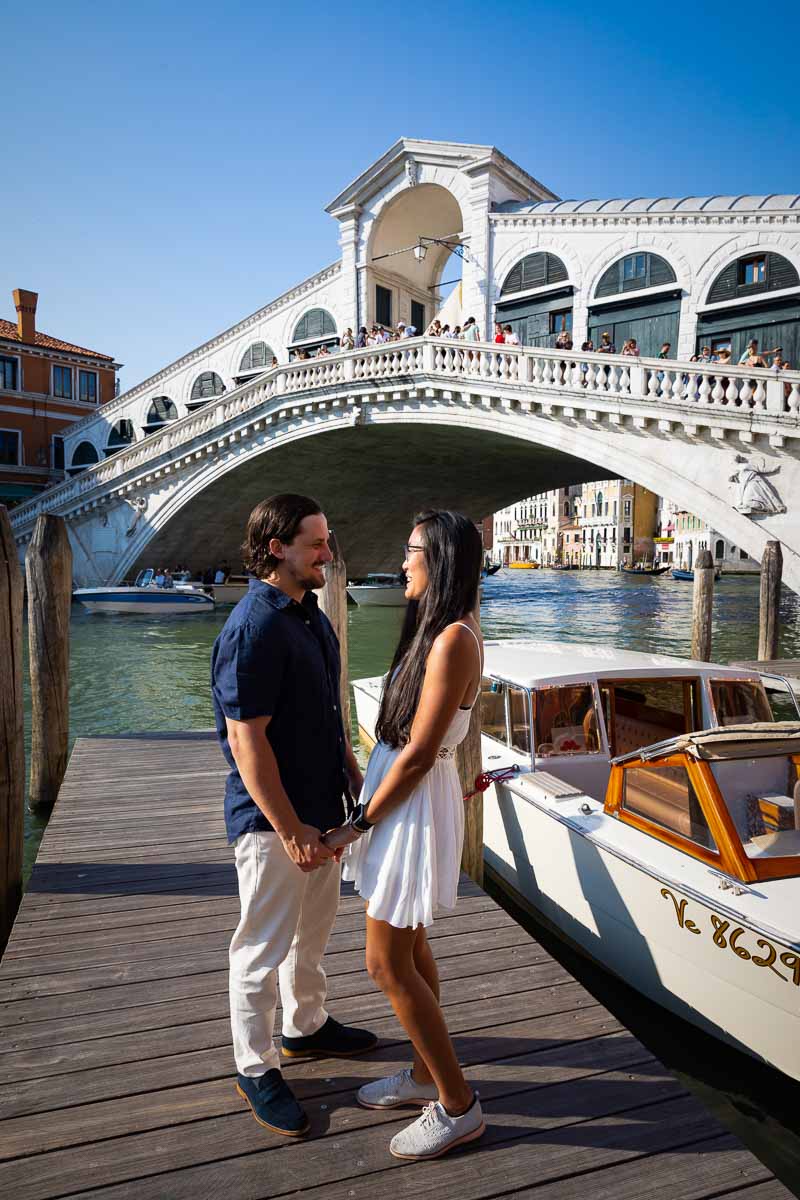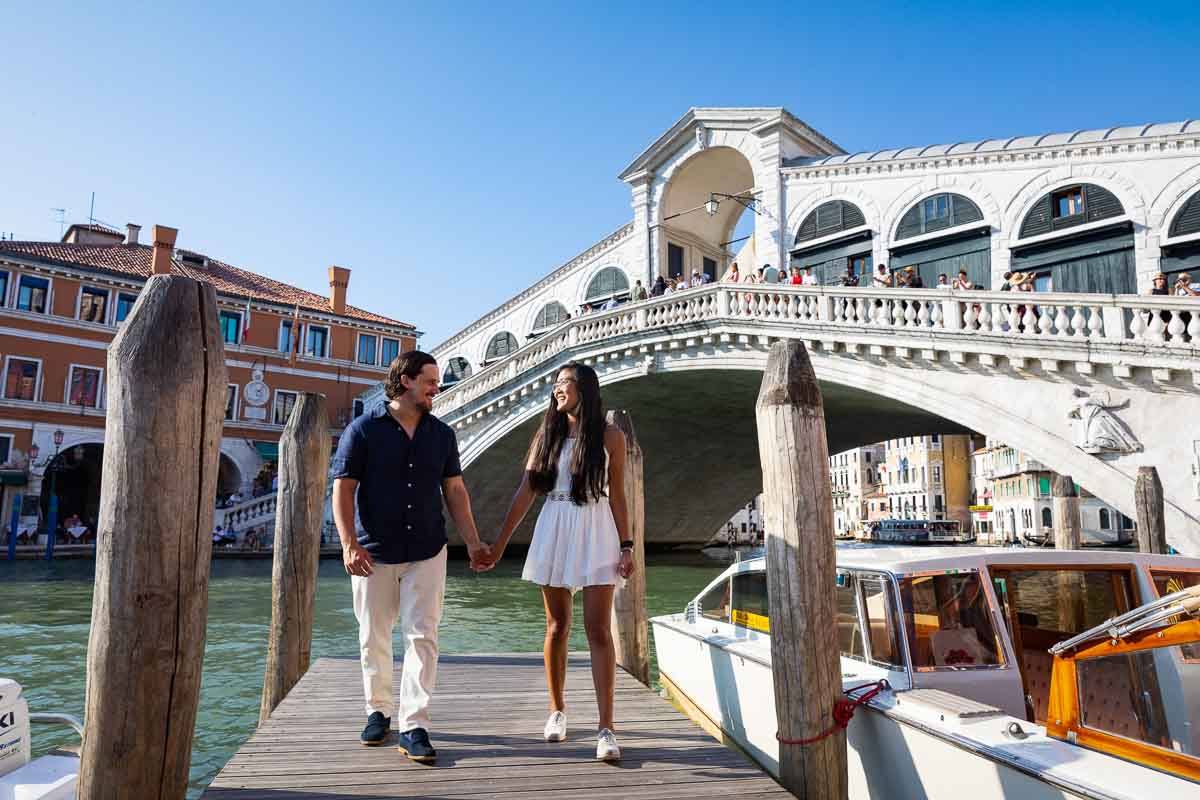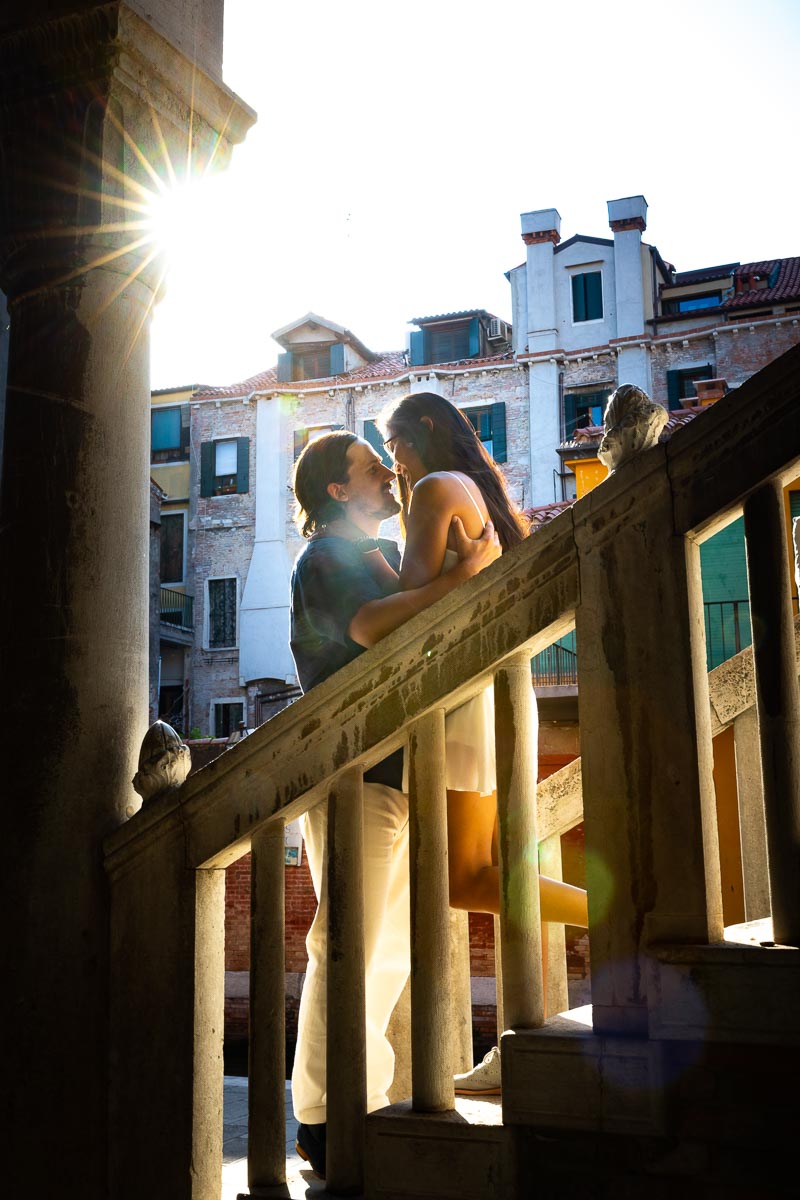 Out latest photo shoots taken from the Blog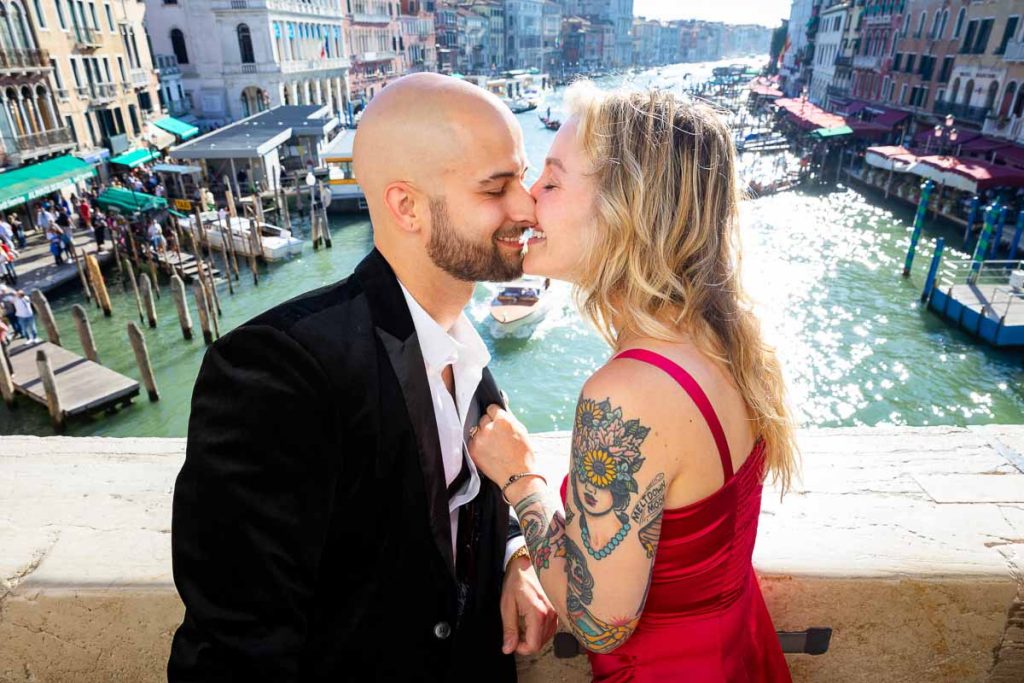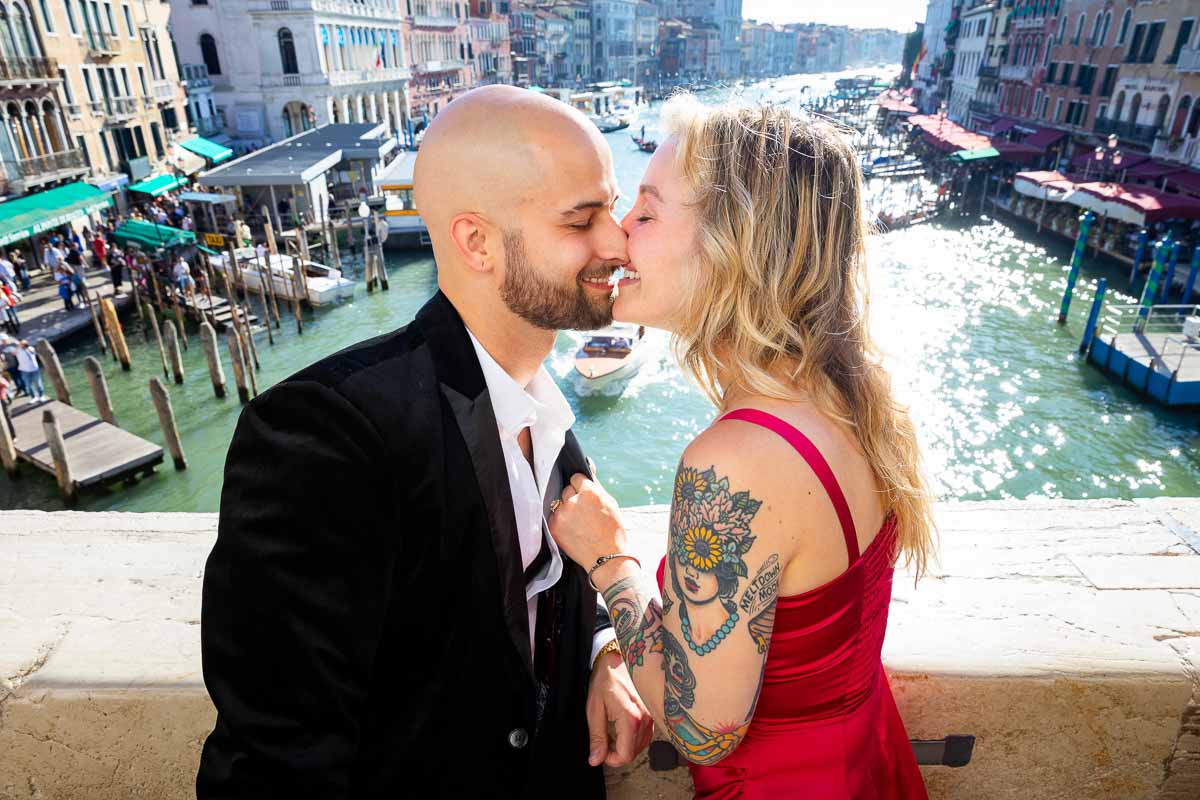 Surprise wedding proposal photographed at the Contarini del Bovolo tower in Venice Italy followed by Engagement Pictures
Read More
Summary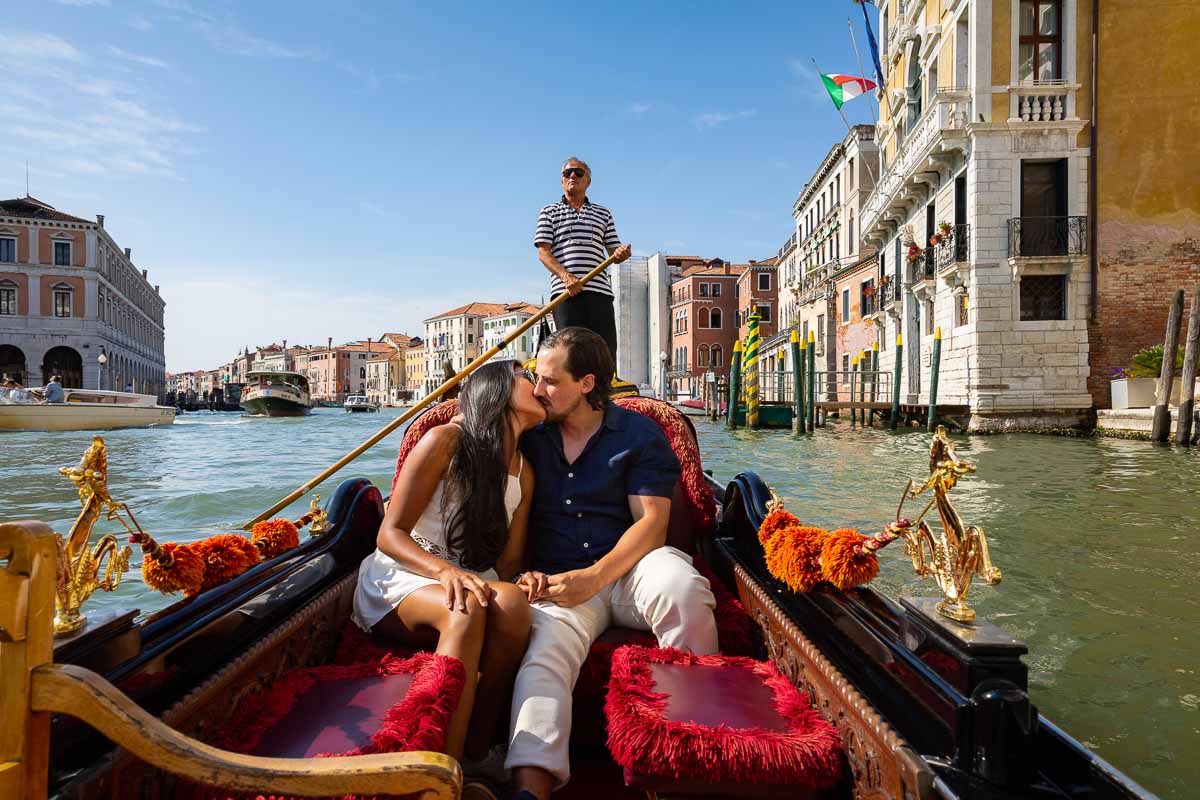 Article Name
Gondola Proposal in Venice Italy
Description
A Beautifully Romantic Gondola Proposal Photographed in Venice Italy followed by creative and artistic Engagement pictures around the city
Author
Publisher
Publisher Logo