Such a beautiful wedding this was.  Starting at the Felix Hotel and beginning with the photography session in Rome before the religious ceremony. I learned that having the pictures taken before the ceremony has many advantages. For one thing we were all full of energy and eager to begin! First we drove to the roman Colosseum. A spectacular location to start off. Then we visited Piazza del Campidoglio with a breathtaking view over the roman Forum. The piazza offers so many wonderful picture opportunities. A location rich of interesting spots, roman statues, staircases and columns with  sweeping views over the roman rooftops. Then we drove down to Piazza Venezia and had a cup of coffee in a crowded corner bar. Love the contrast between the everyday life and the extraordinary event that was to unroll!  We still had a little bit of time before the ceremony at the Great Synagogue in Rome. So we stopped on the ancient Tiber island bridge for a few more pictures.
When we reached the Synagogue we met up with all the guests and the bride and groom were accompanied to the entrance with chants of joy and happiness. The doors opened and unveiled a most beautiful interior. Such wonderful architecture and historical details.  The Jewish ritual was beautiful and the ceremony heartfelt and touching. After breaking the glass the newlyweds were surrounded with all the joy and happiness. The launching of the bouquet and the family pictures ended the photo session. I wish you all the best!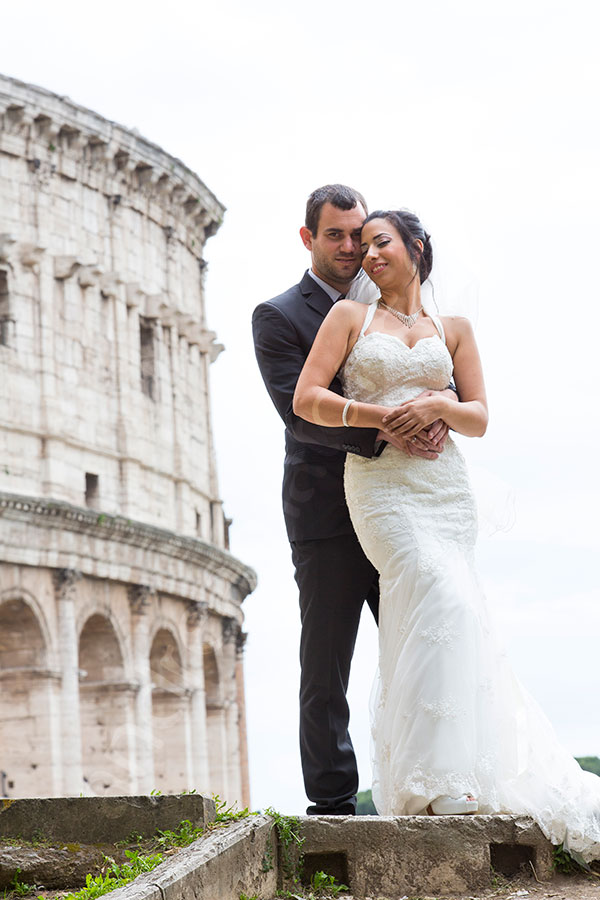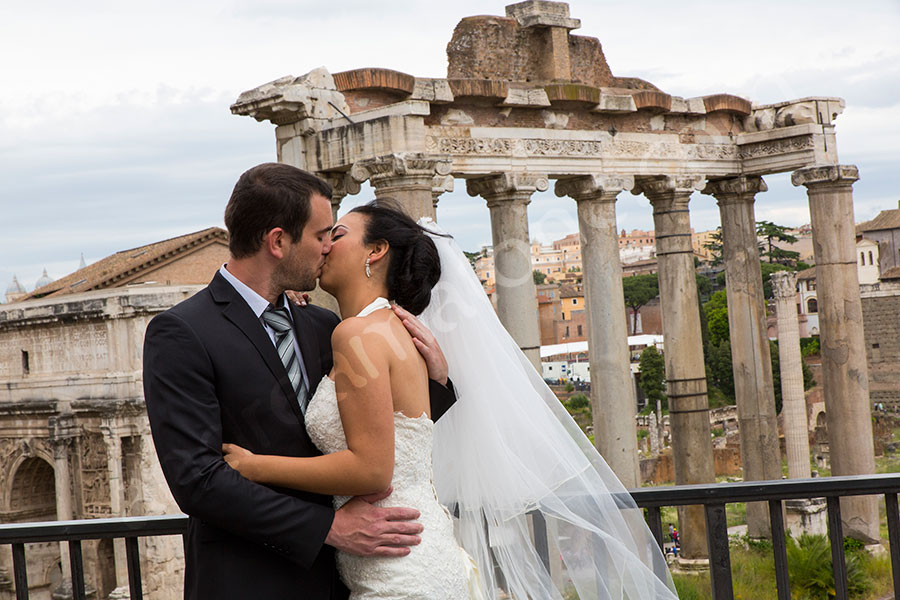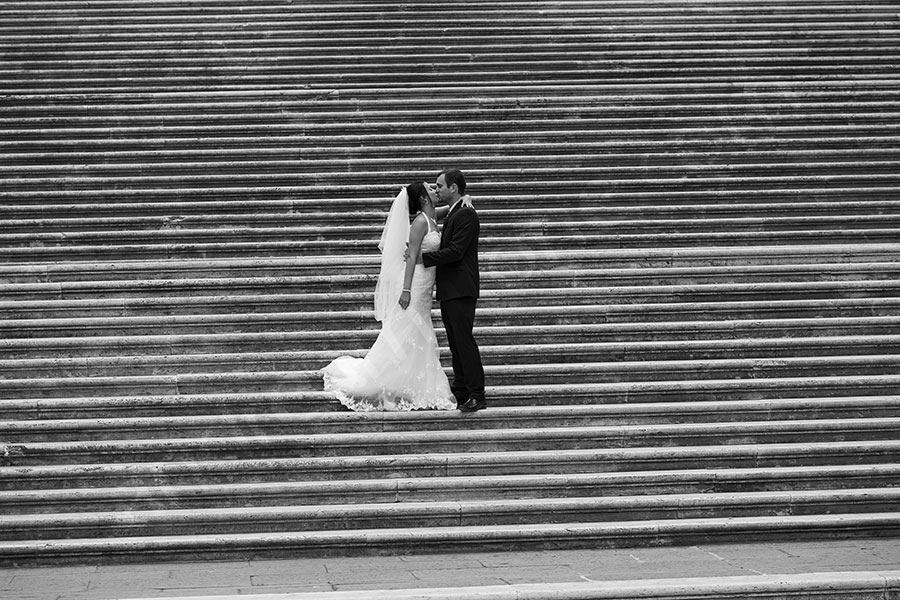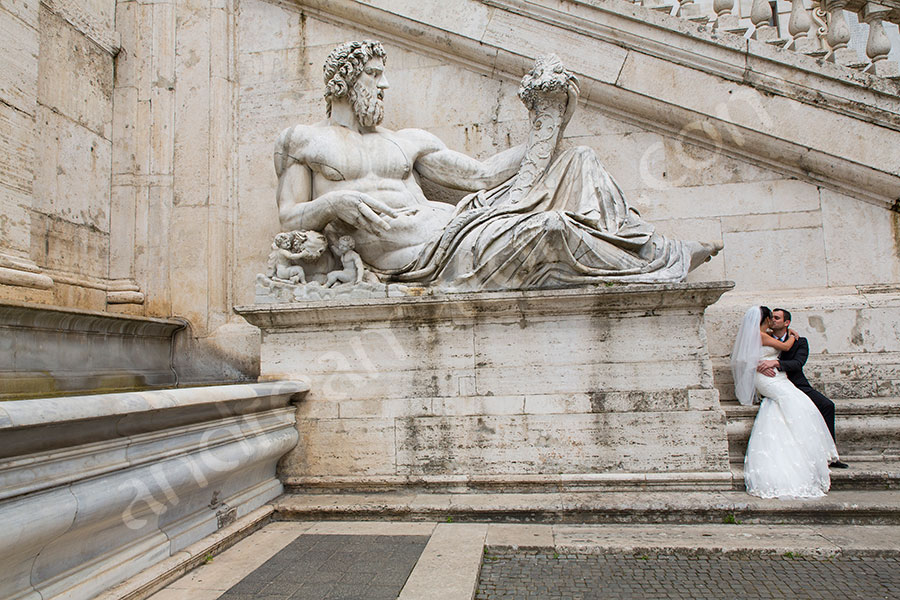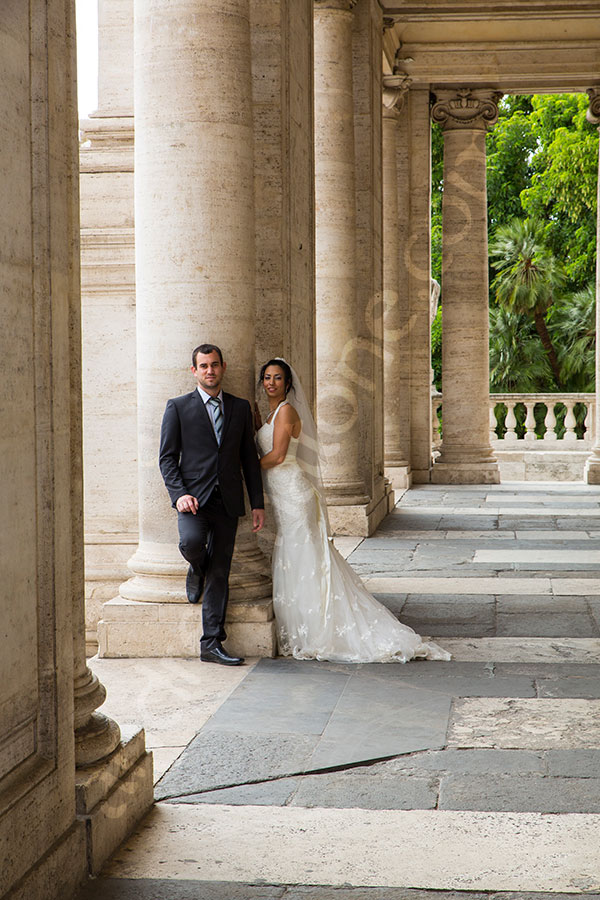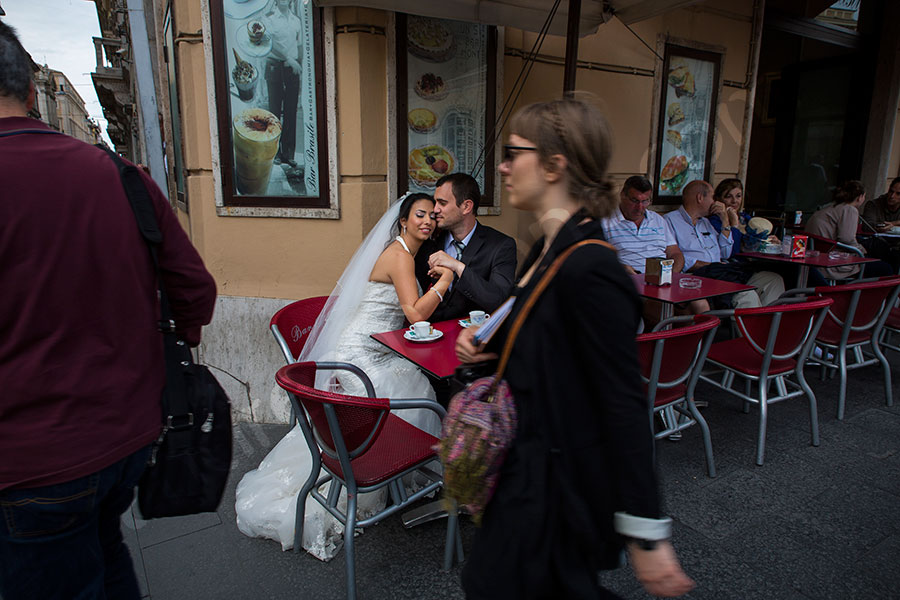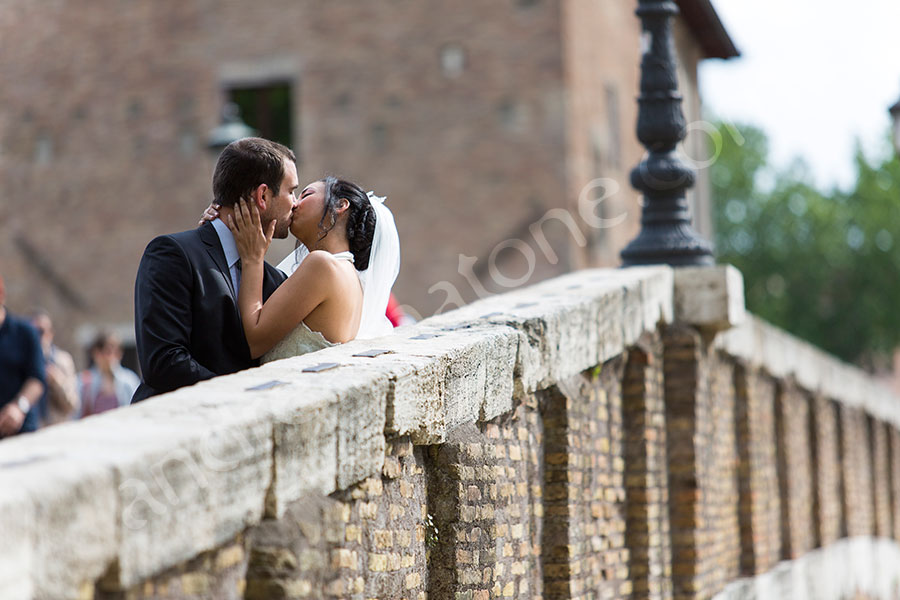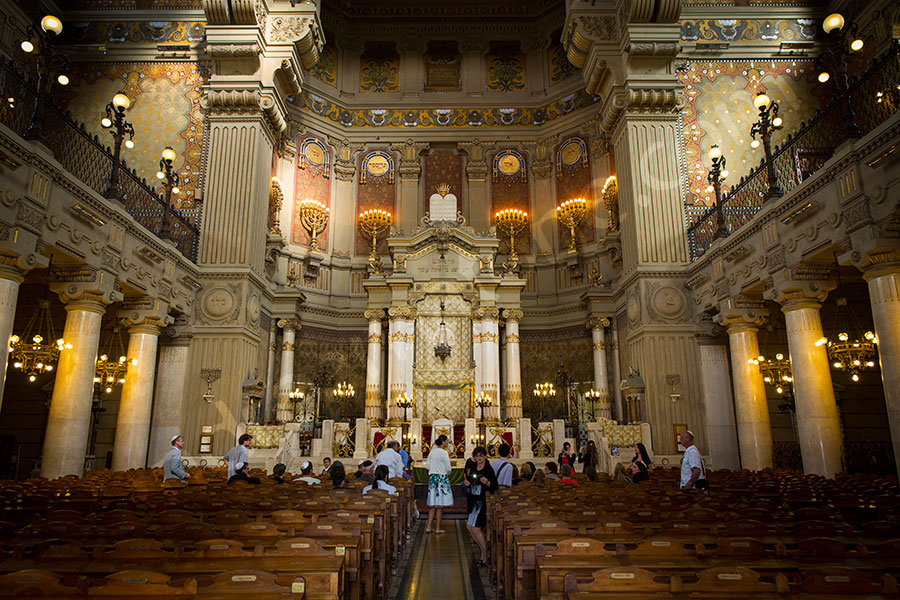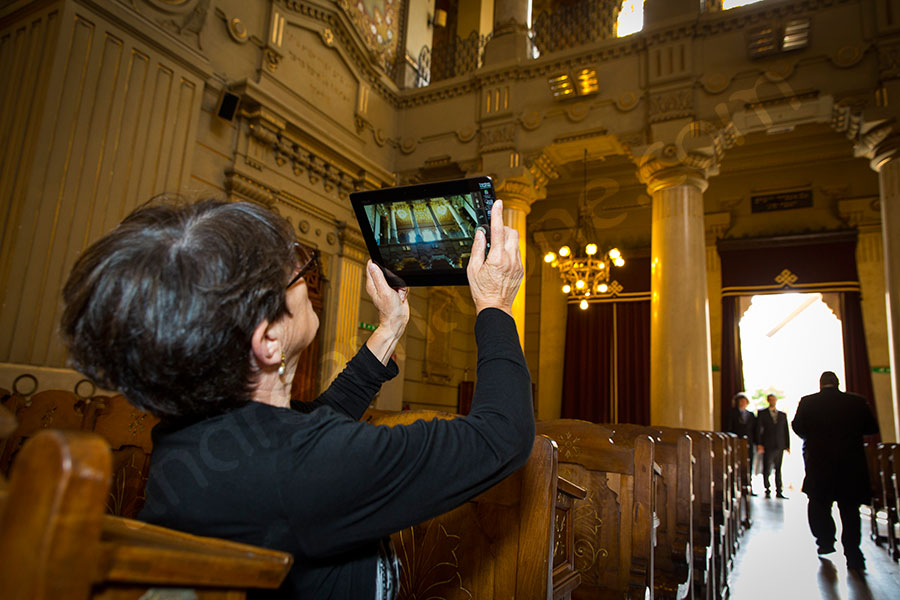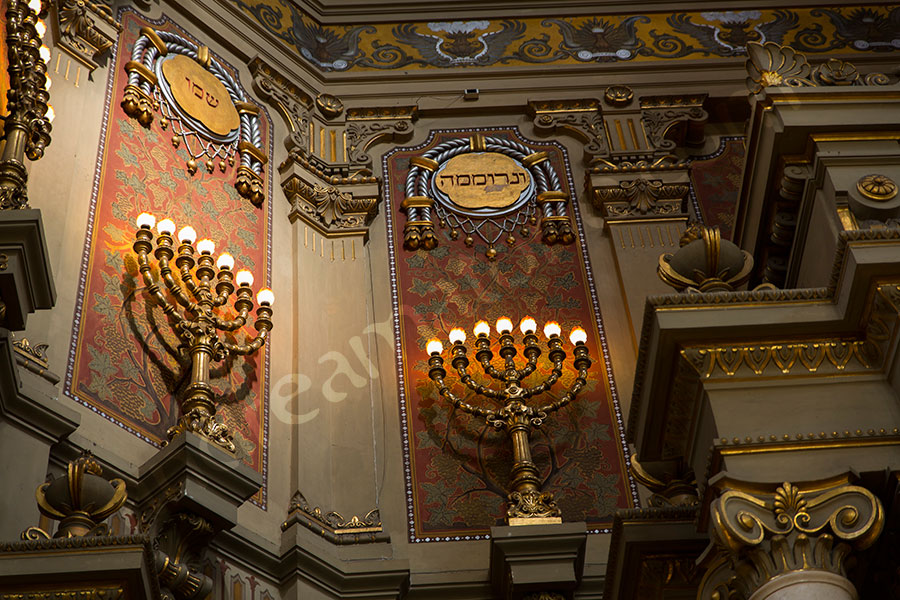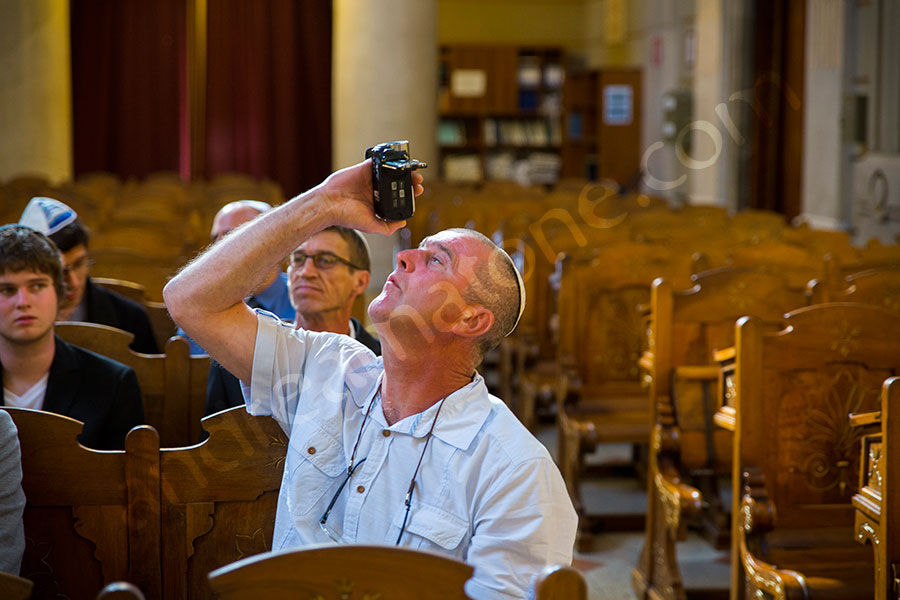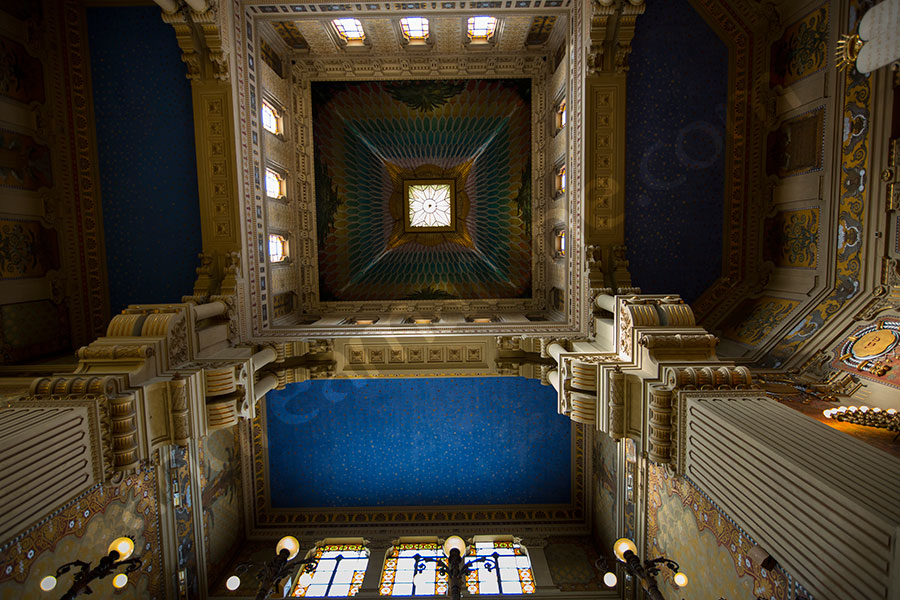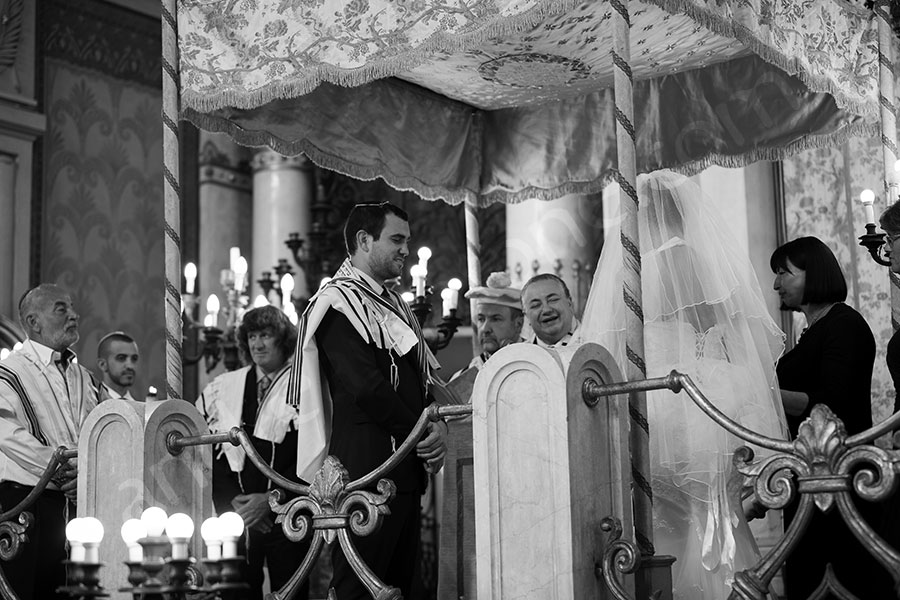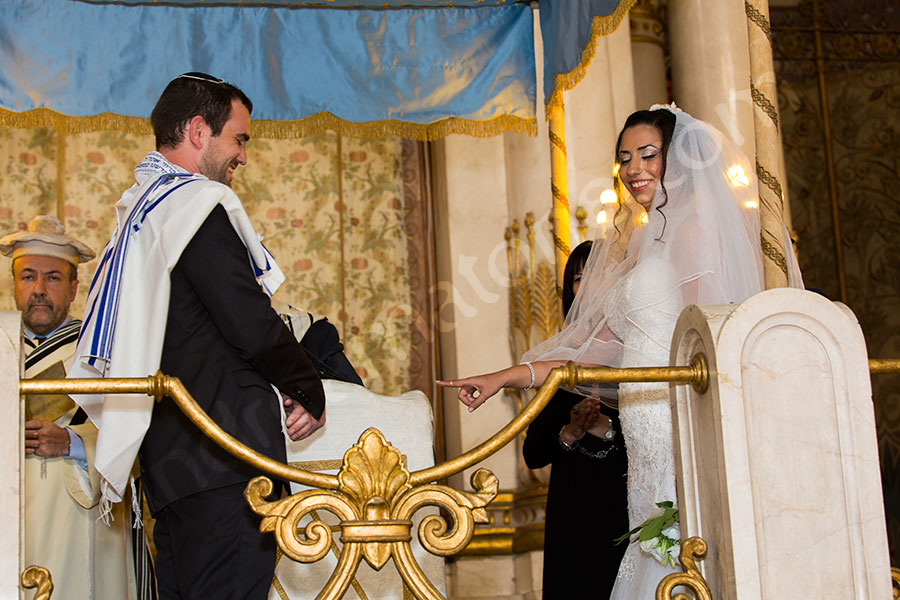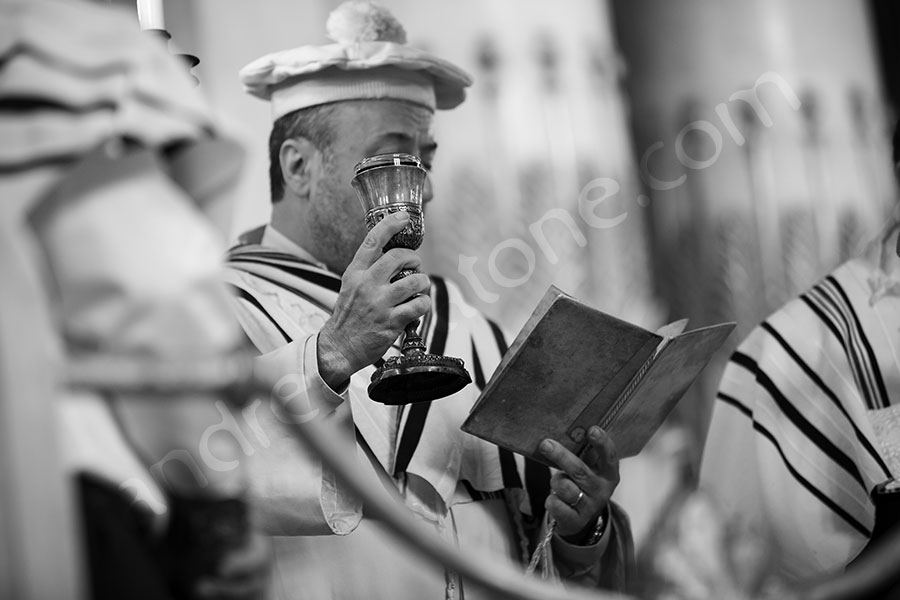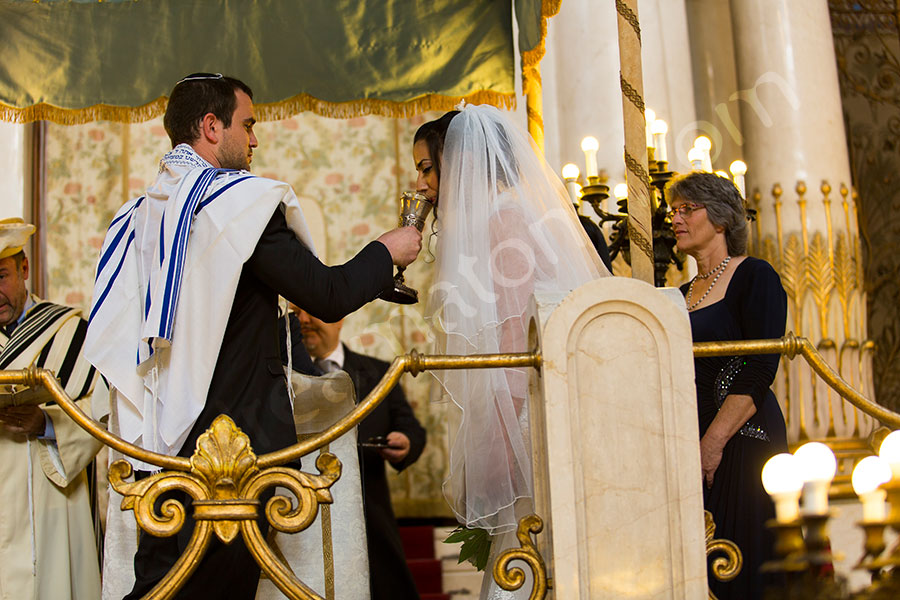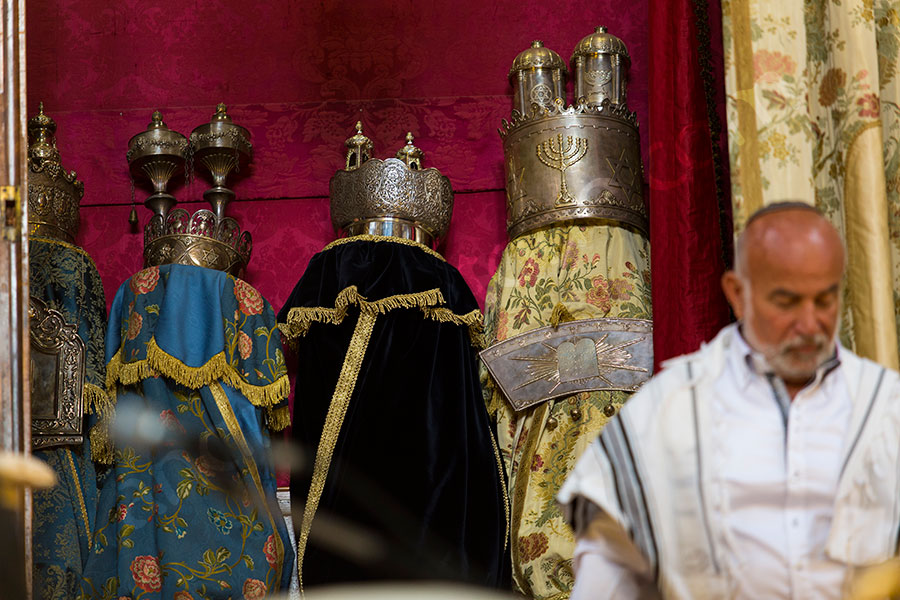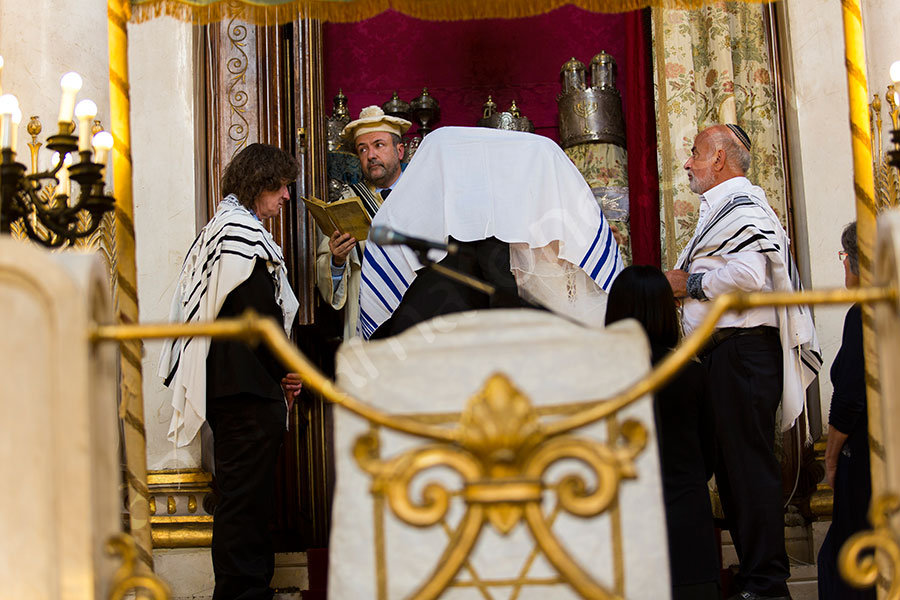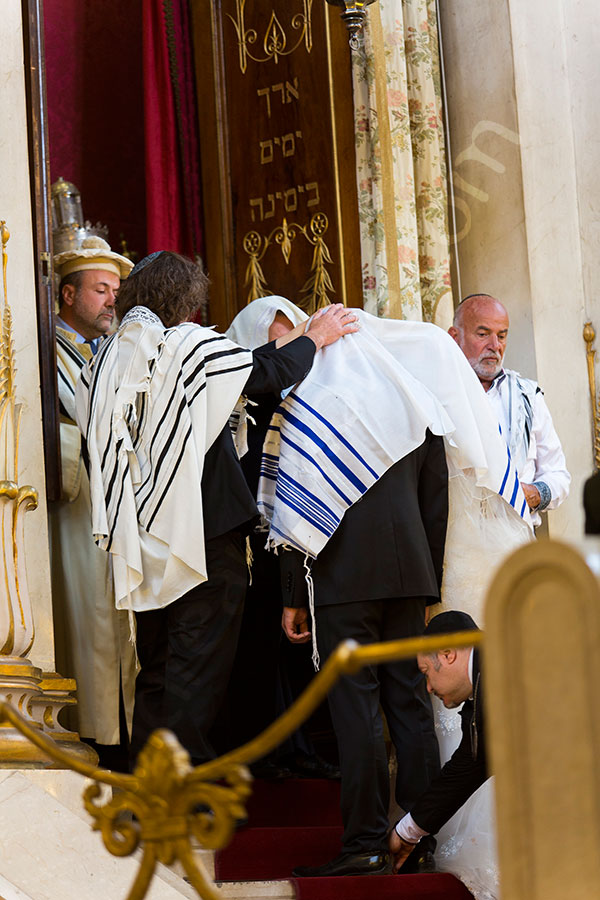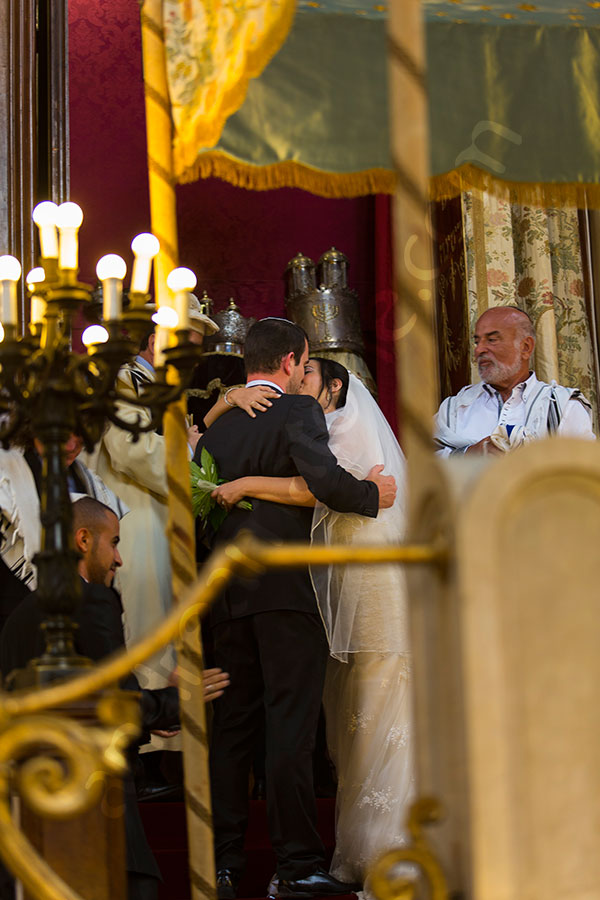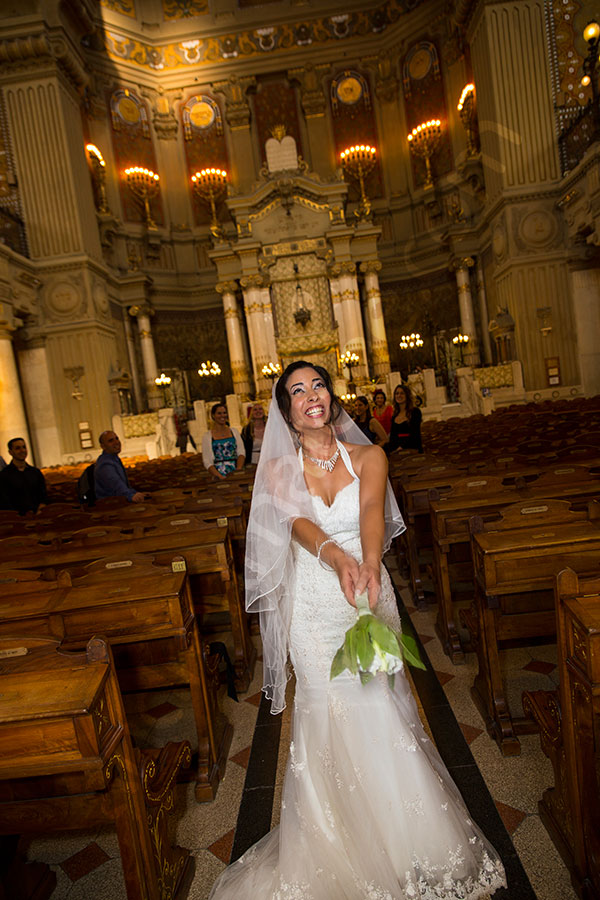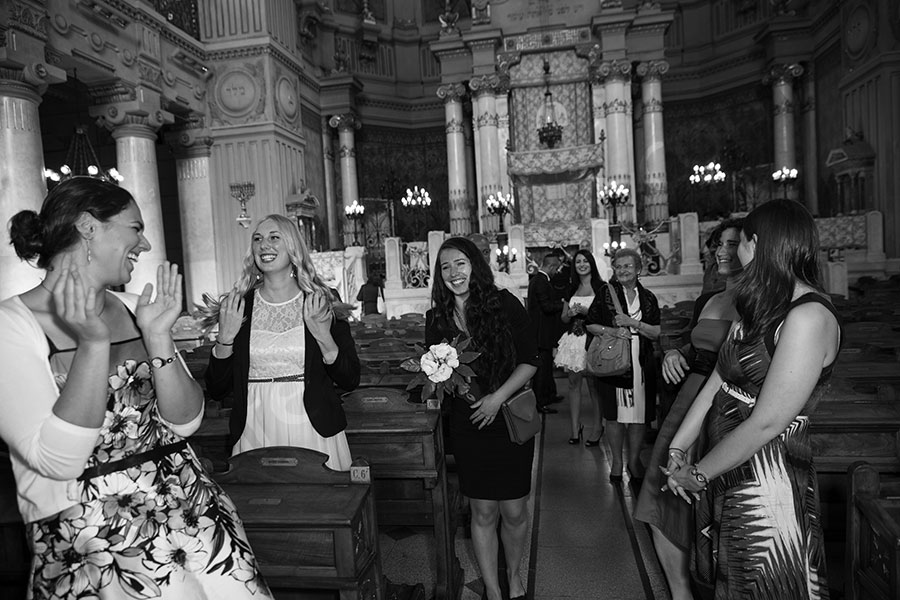 Please visit the photography page from Italy for more samples.
Here are some similar posts:
Symbolic destination wedding in Rome
Destination wedding in Rome Italy
Pre wedding photography at night
A beautiful marriage from the preparations to the evening dinner
Summary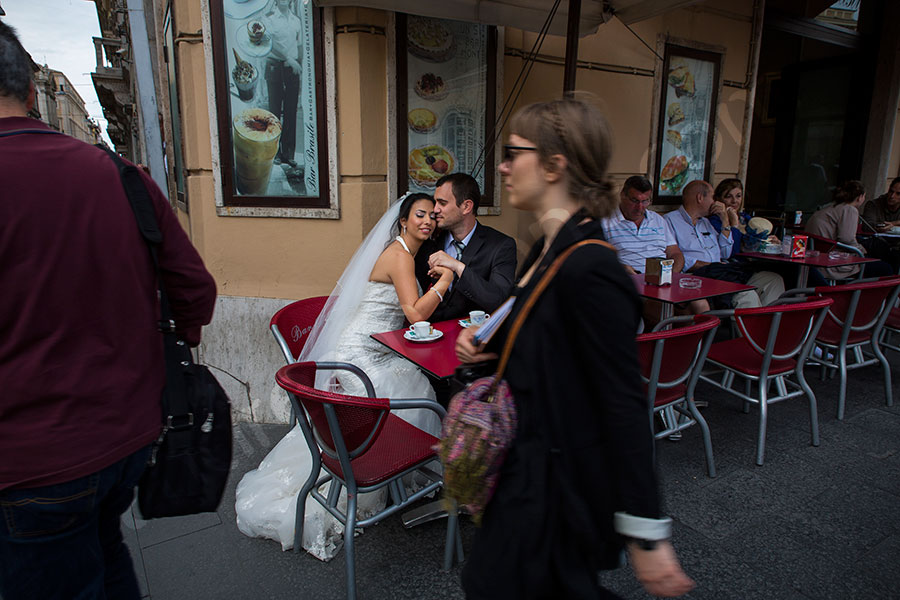 Article Name
A Jewish wedding photographed in Rome
Description
A beautiful Jewish marriage ceremony at the Great Synagogue in Rome Italy . Image by Andrea Matone.
Author