On a beautiful sunny day in Rome
Starting with the car pickup just around the Roman Pantheon at the beautiful Pantheon Inn. Then a pleasant ride to the Roman Colosseum where our photography session began. The Colosseum is currently under restoration so we had to find our way to get the best view without framing in the works in progress too much. It was a little tricky getting all the right pieces together especially when shooting against the sun. But the latter can create some nice lighting effects enhancing colors and contrast. We too pictures of different angles and also included some nice thank you cards!
The Trevi Fountain was next
After a short ride we arrived to the splendid water fountain. The morning lighting was just perfect so we were able to get some nice images from the water edge and from above overlooking the whole scene. People we comprehensive allowing us to get some nice wide shots as well. Then after throwing in the coin we hopped back in the car ready for our next destination. But not before getting a quick image taken in front of a historical shop selling old prints and pictures.
Then it was off to the Spanish steps
Church Trinita' dei Monti
We started from above the stairs getting some nice pictures of the sweeping view over the city. We also took some pictures with the beautiful paintings found on the terrace. On our way down the stairs we also got come cool fine art photography from below with the church in the background. Then we took some shots as we descended the stairs. Stopping on the first level to photograph in front of the marble and to get some nice views of Via Condotti in the far distance.
The car was waiting for us at the bottom where we took some last pictures before ending the photo shoot. Thank you both for the great day and congratulations!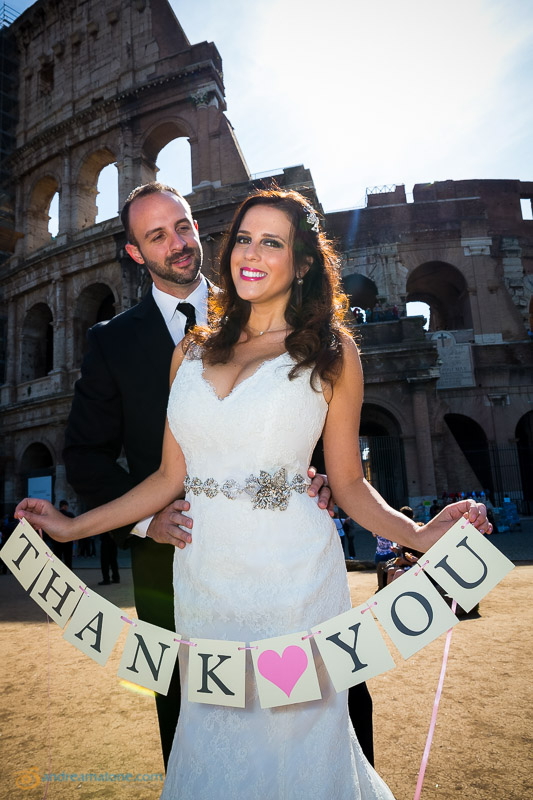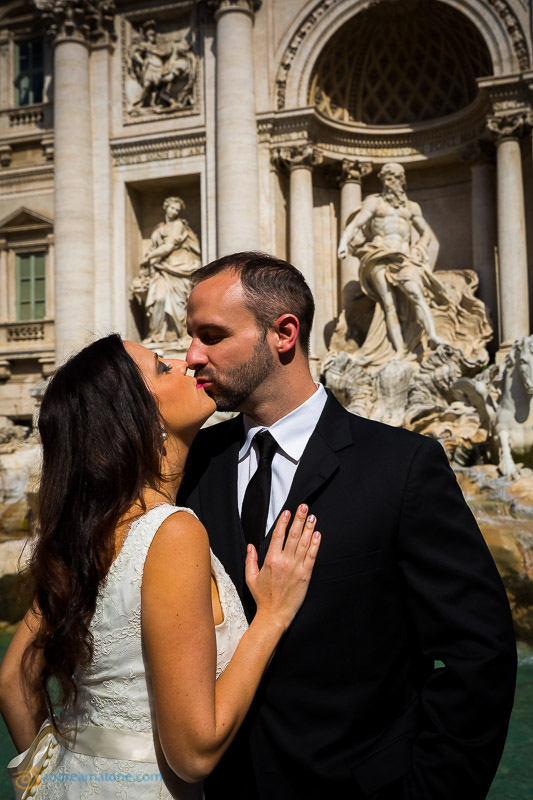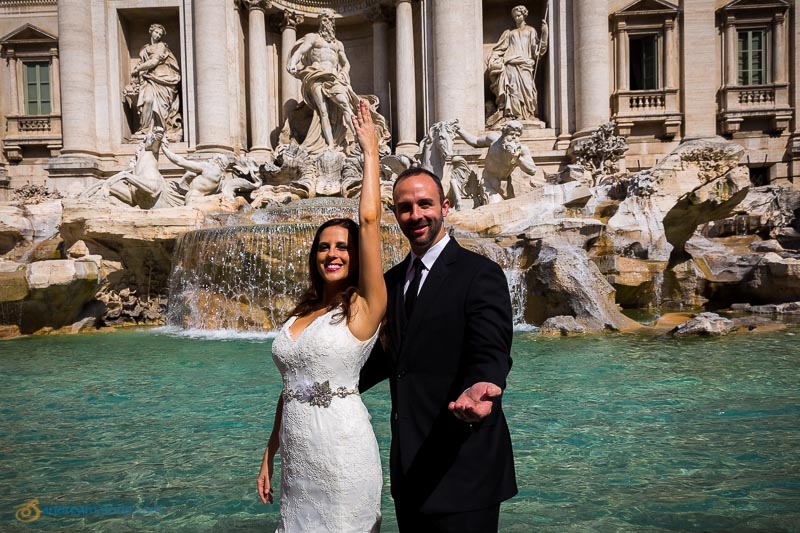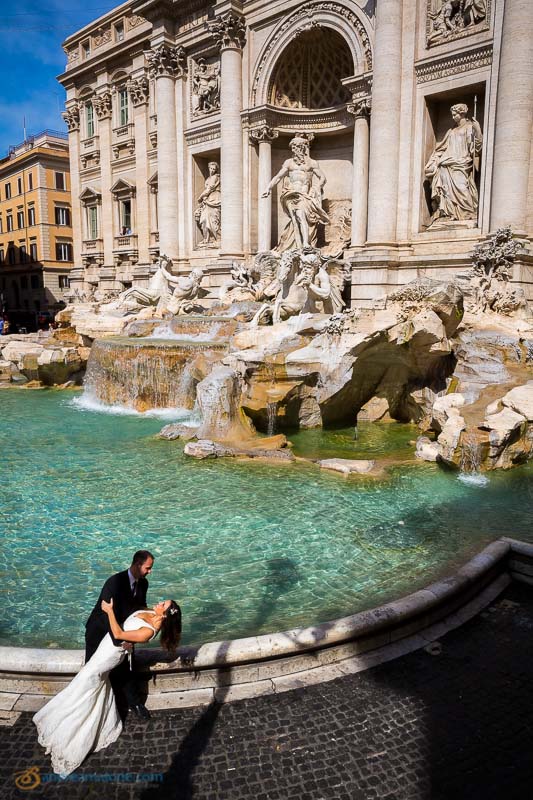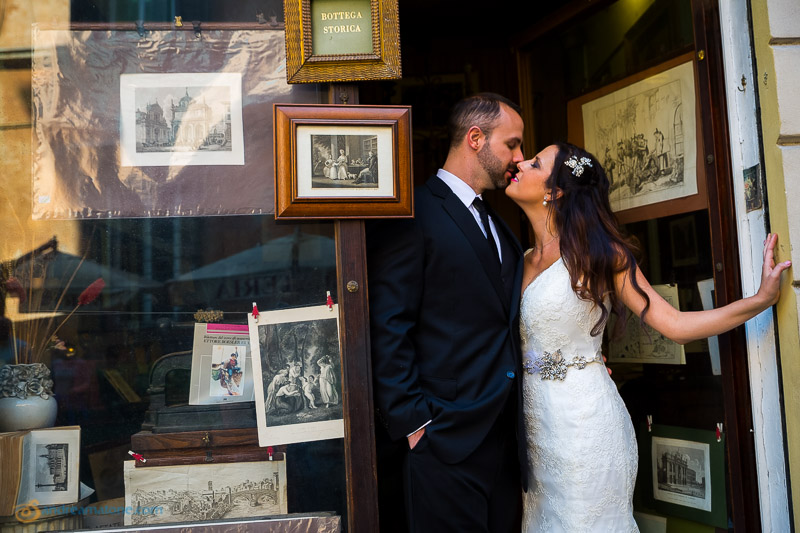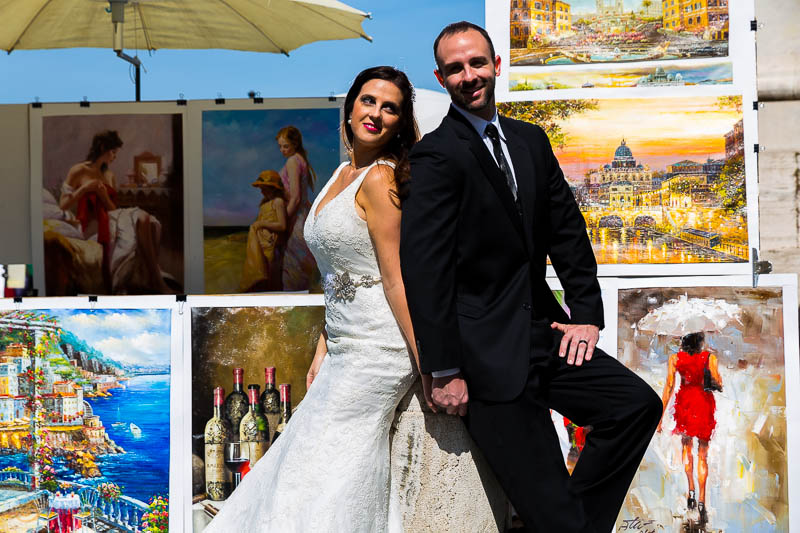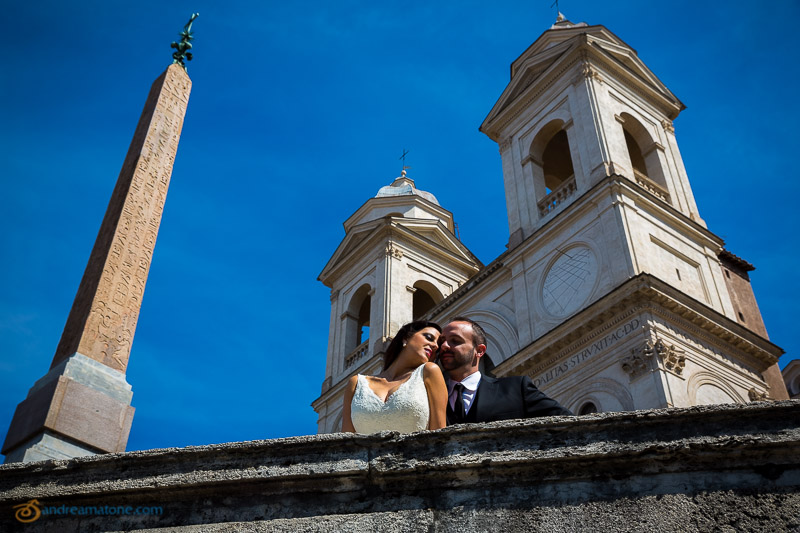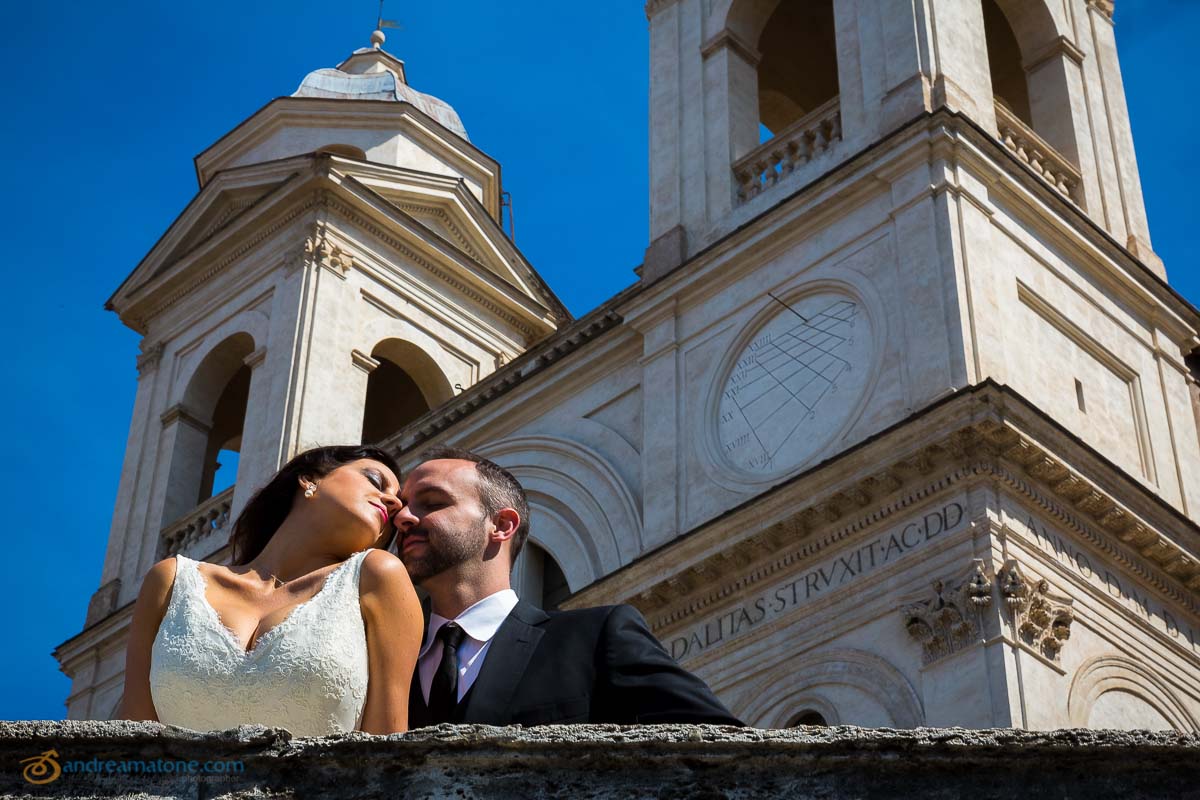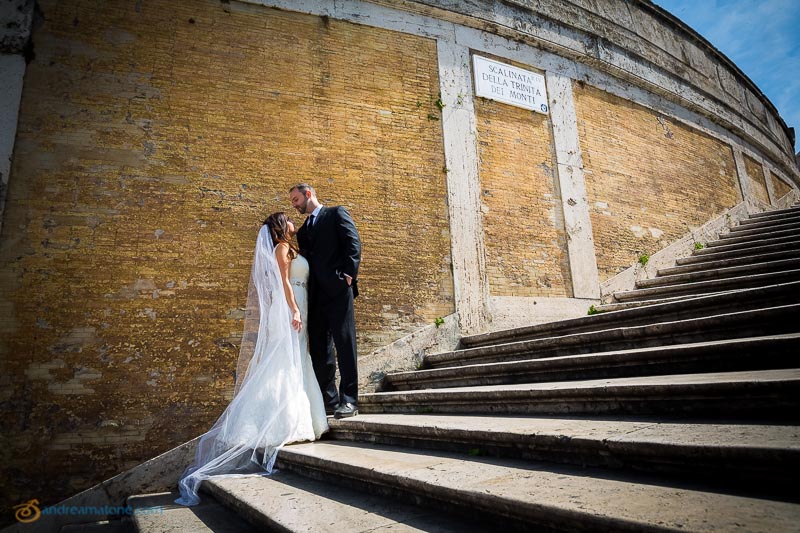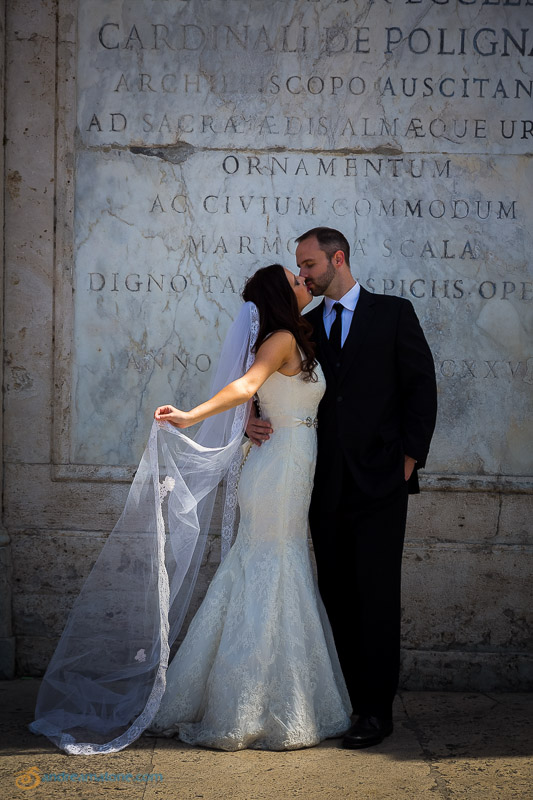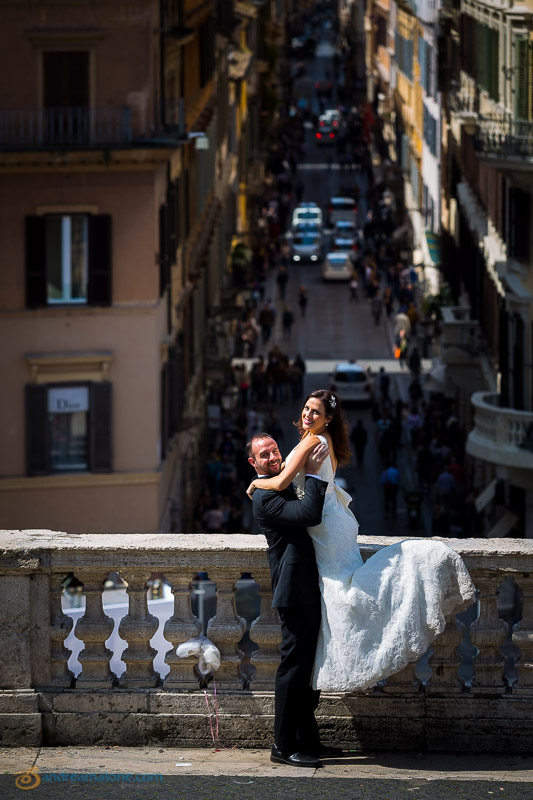 Summary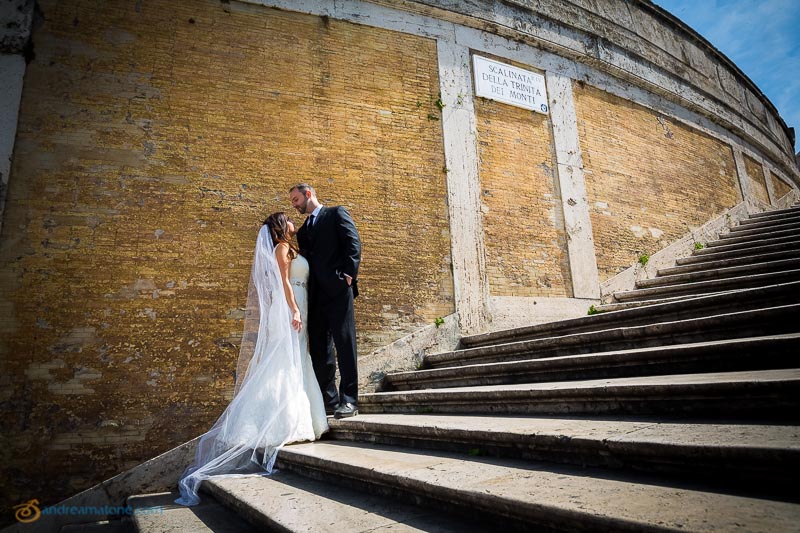 Article Name
Destination wedding session in Rome Italy
Description
Beautiful destination marriage photography by Andrea Matone. From the Roman Colosseum to the Trevi fountain and onward to Piazza Trinita' dei Monti and the Spanish steps.
Author