The bride and groom preparation
A radiant couple with the eternal city of Rome before them accompanied by me, a humble photographer and my trusted driver Marco. The wedding photography started in the hotel room with the bride preparation carefully tailored by the skillful hands of the make-up and hairstyle artist Simona. We got some good wedding pictures of the preparation here.
The photo shoot in Rome
Then headed for the venue of Fontana di Trevi.. hey!? What goes on down there!? Such International interracial intercultural multi age colorful folklore!  I should spend more time down there with my camera.. Our next stop was Piazza di Spagna [Spanish Steps] where we continued with our photo session with more romantic photographs in color and black and white.   Then we headed for Parco del Pincio with sweeping views of the ancient city of Rome. A quick stop for an Italian beer [Birra Moretti] which makes for great wedding photo ideas.  Then back in the car for the next destination. Oh wait, I added a picture of the driver Marco and myself.  I usually never do but these looked cool. Off to Saint Peter's square where some nice photos came out from the nice dance moves. We ended the photo session at the Gianicolo fountain and later at the Roman Coliseum.  Best wishes to both and thank you for the fun day!
More wedding photography services.
Here are some similar services:
Destination wedding in Rome Italy
Civil wedding photography in Rome
Wedding photographer Bracciano Italy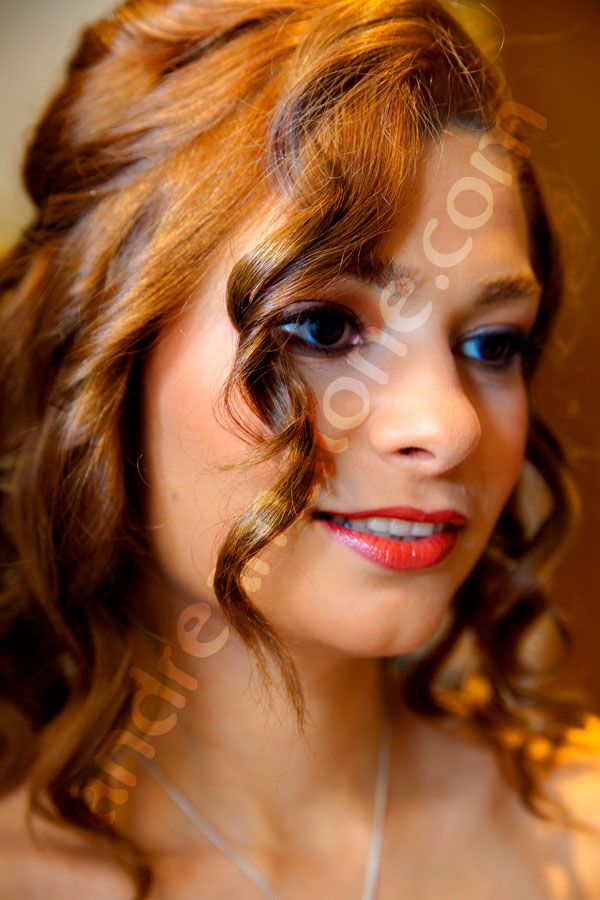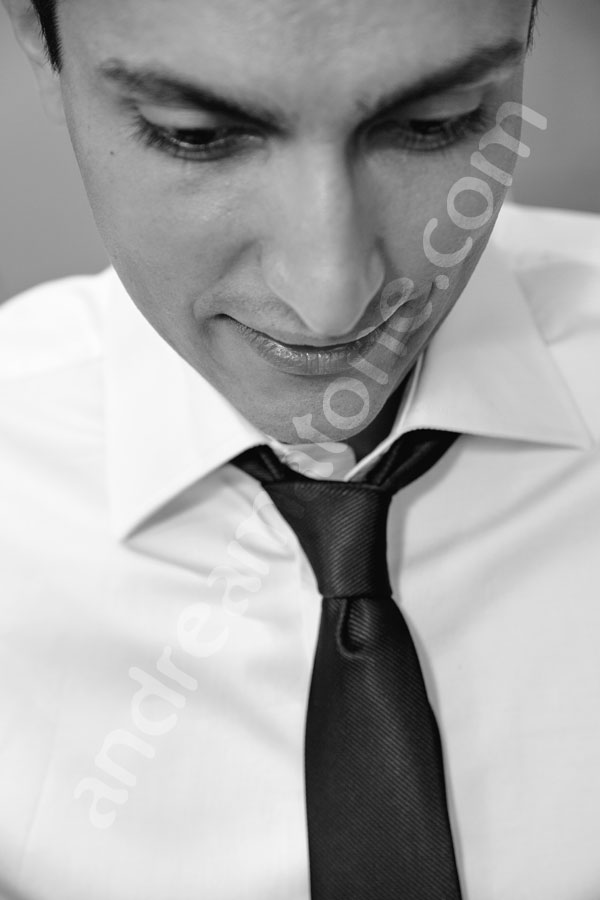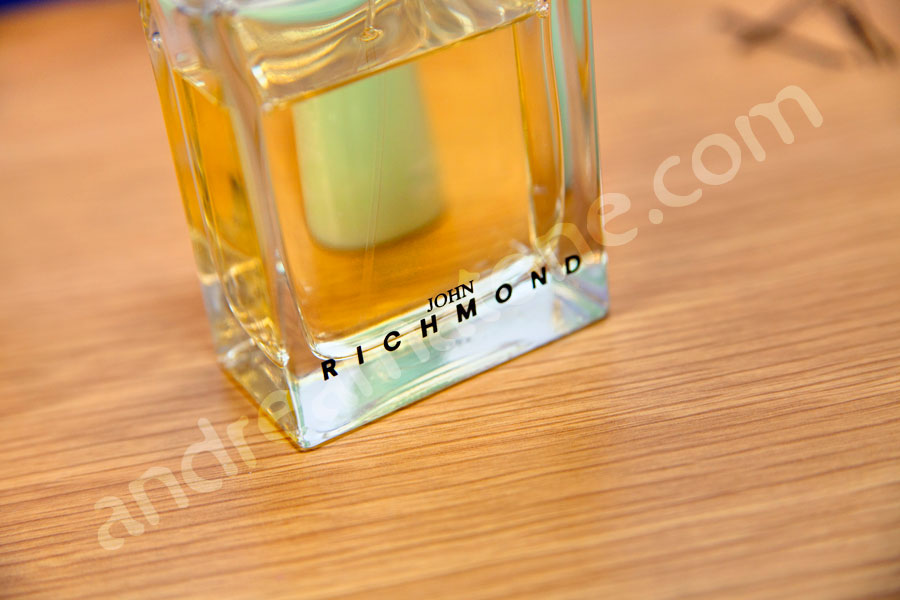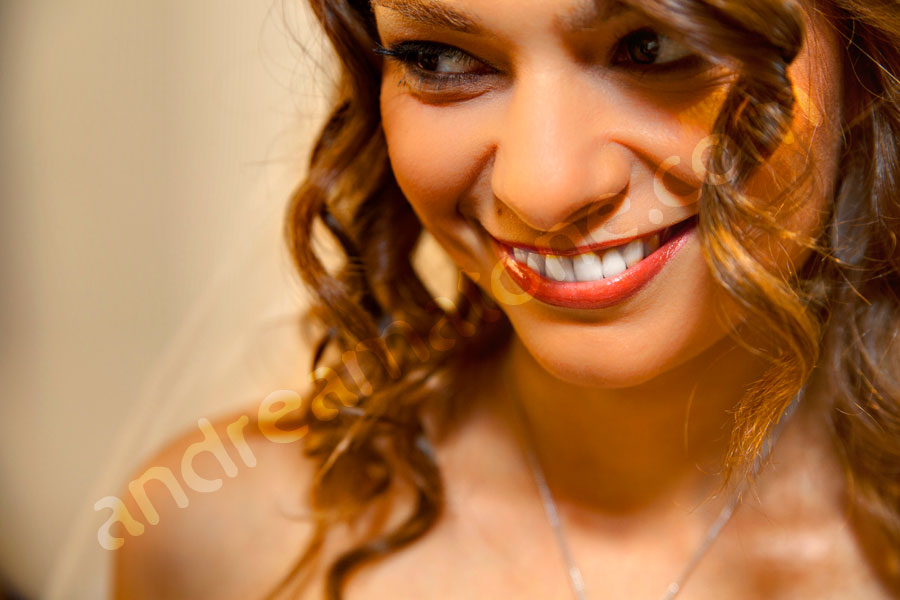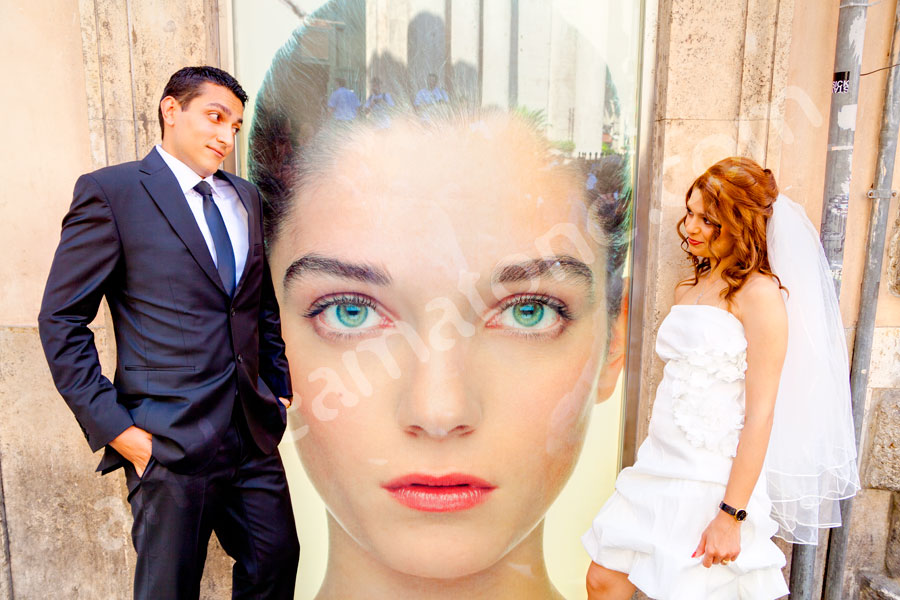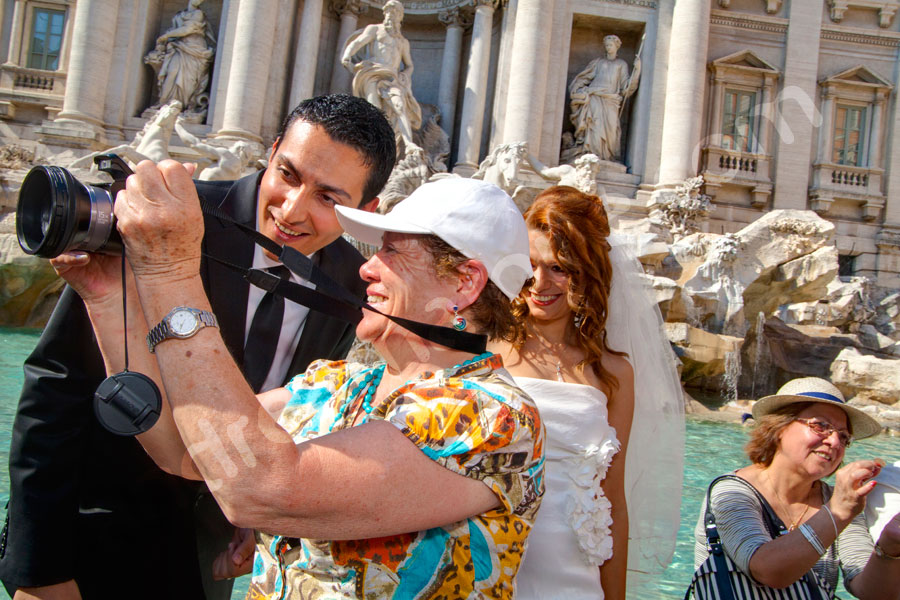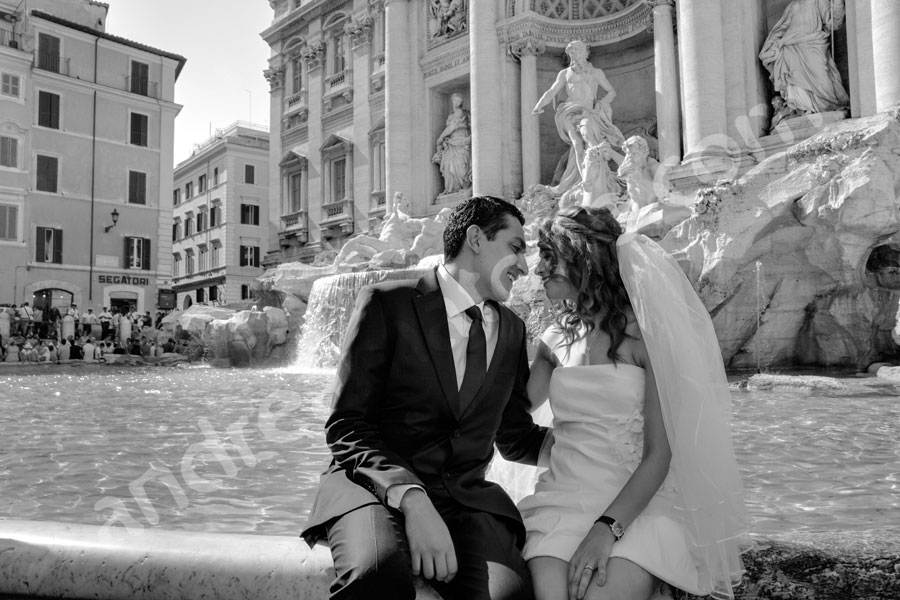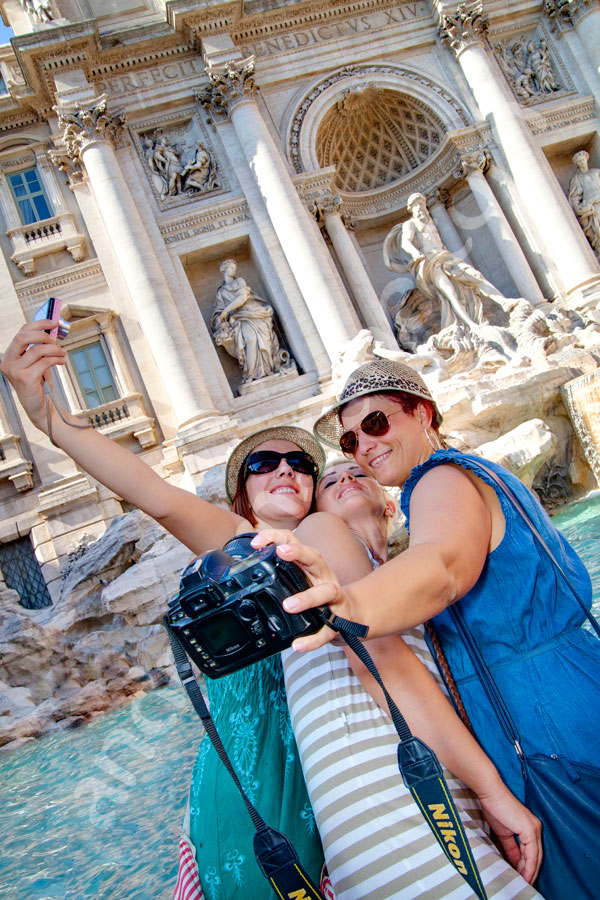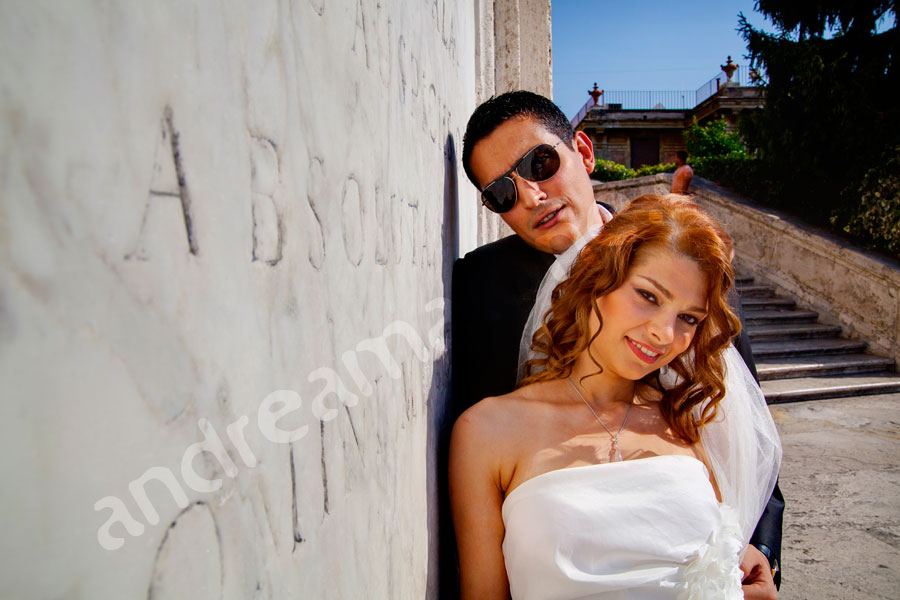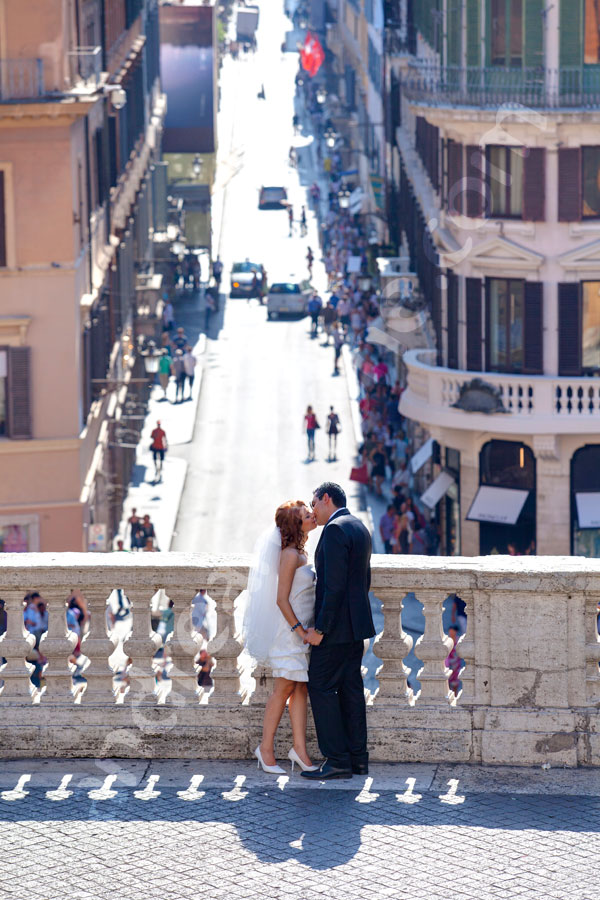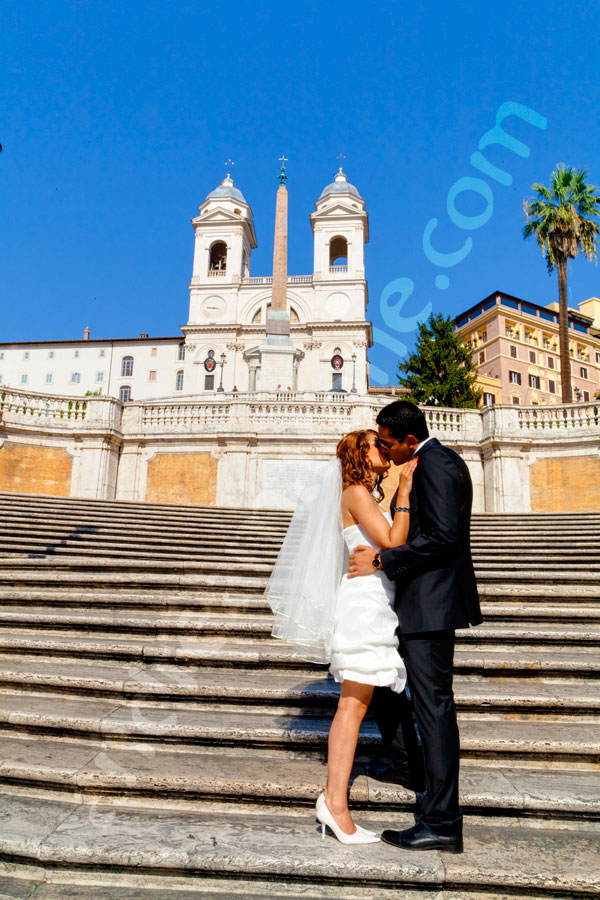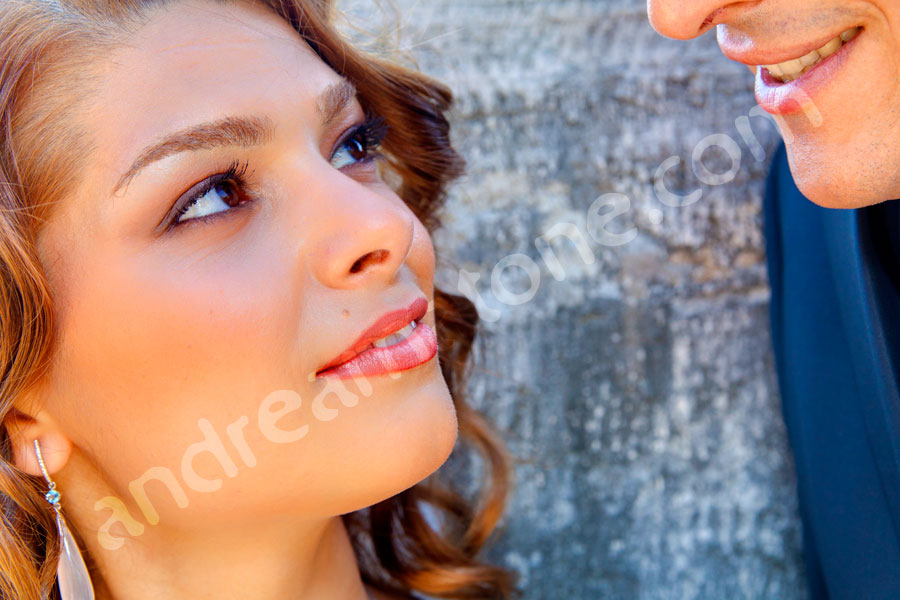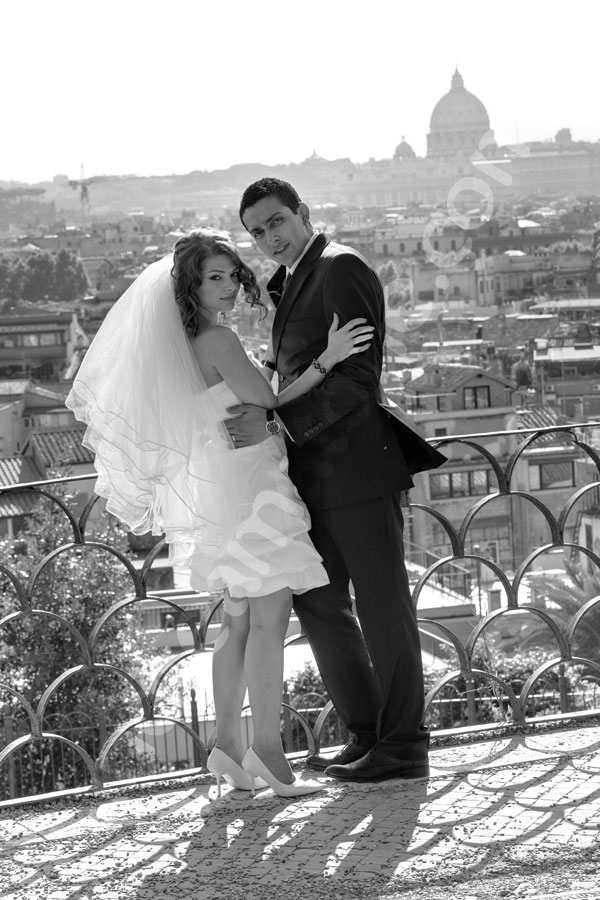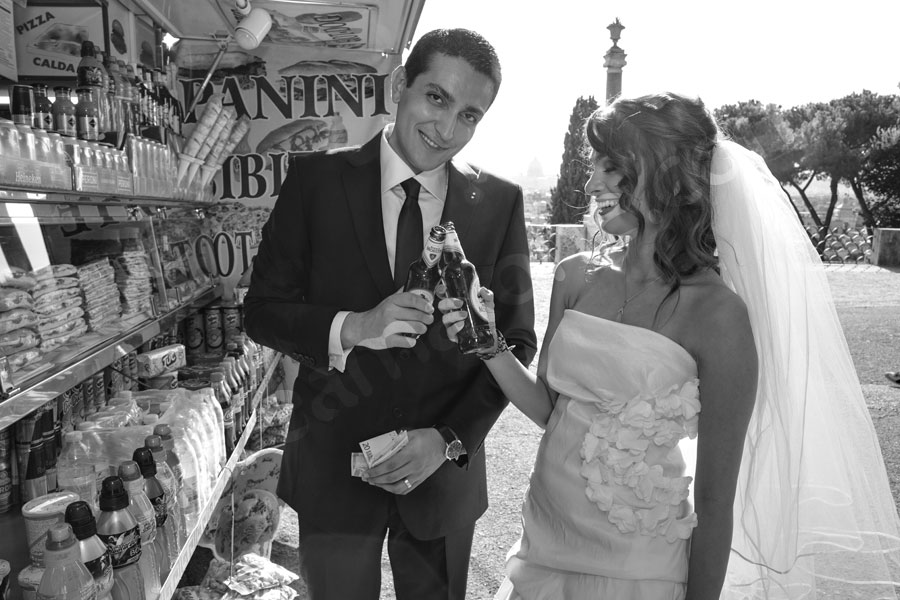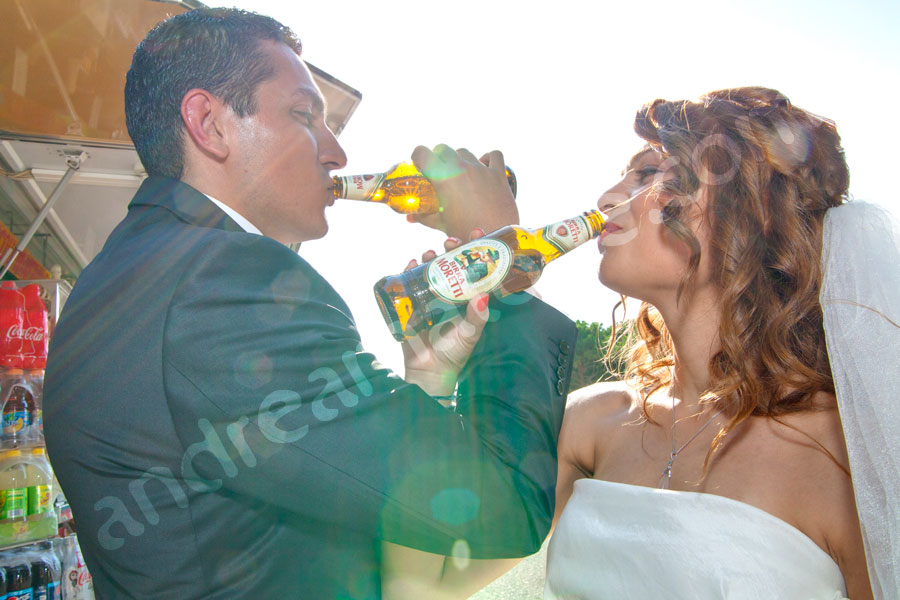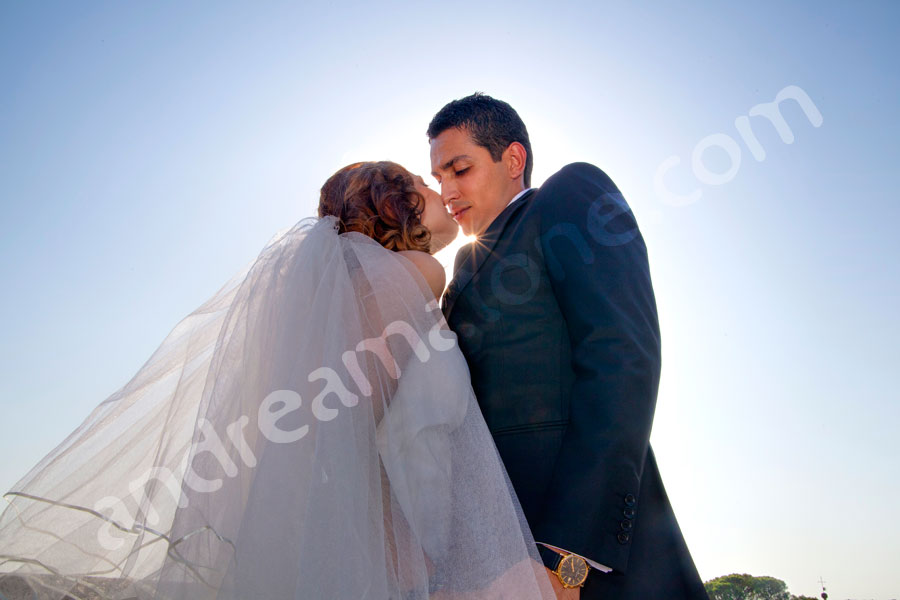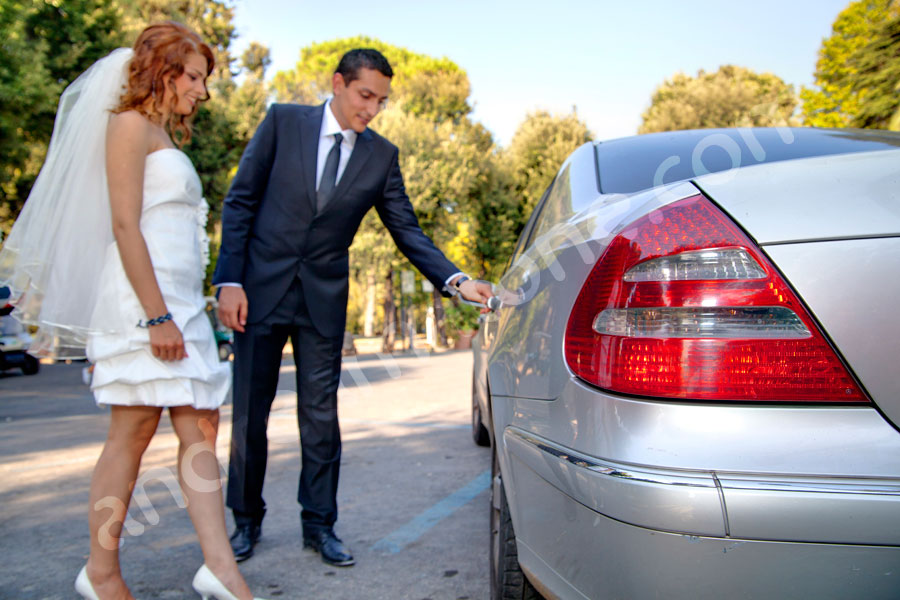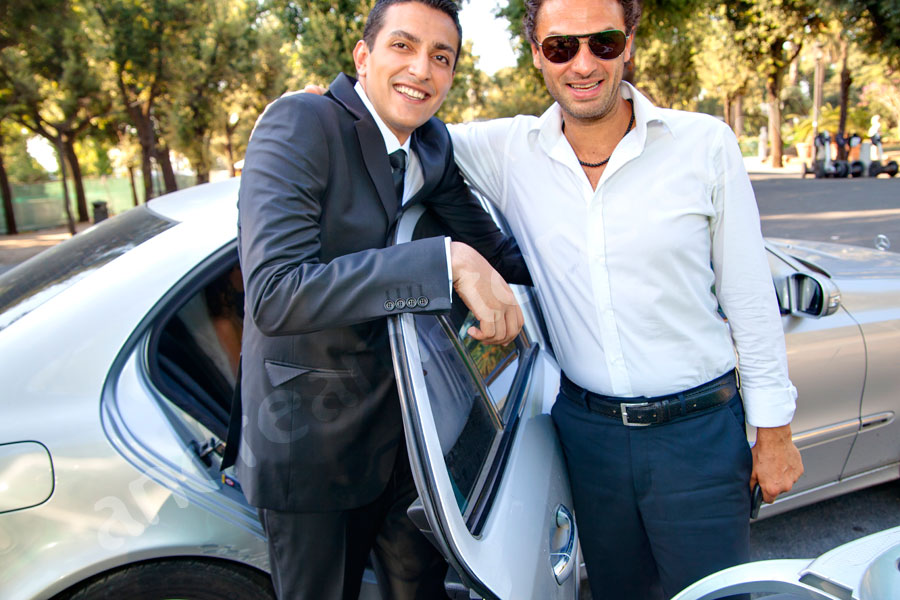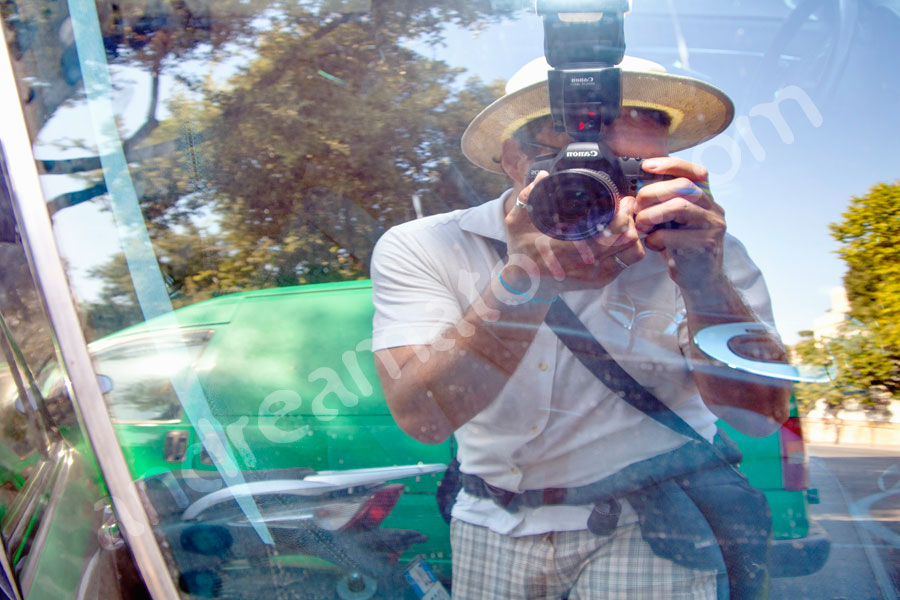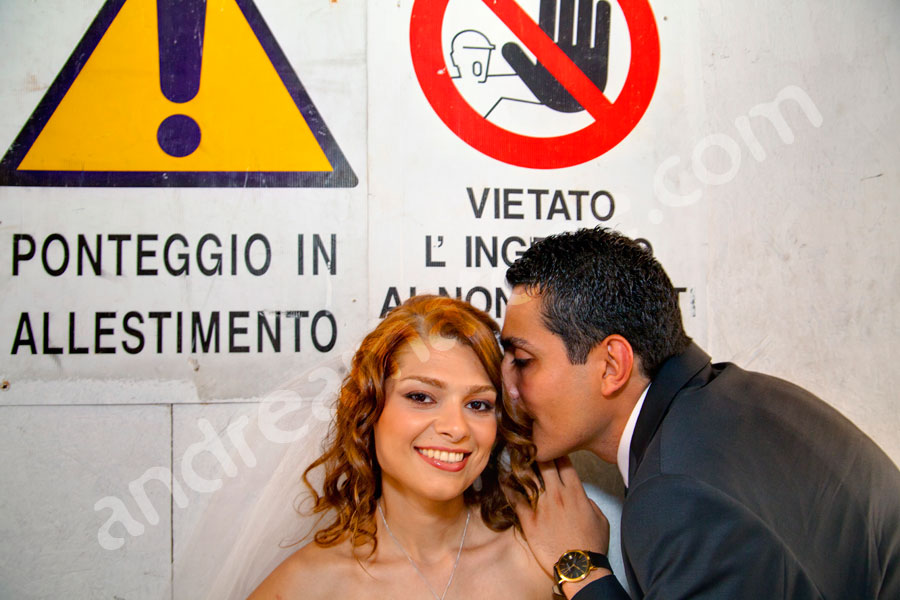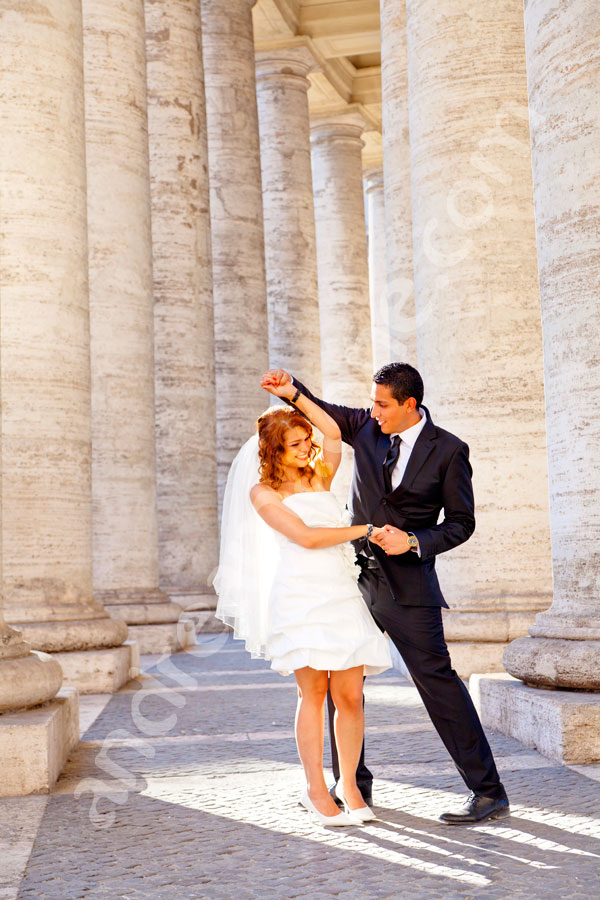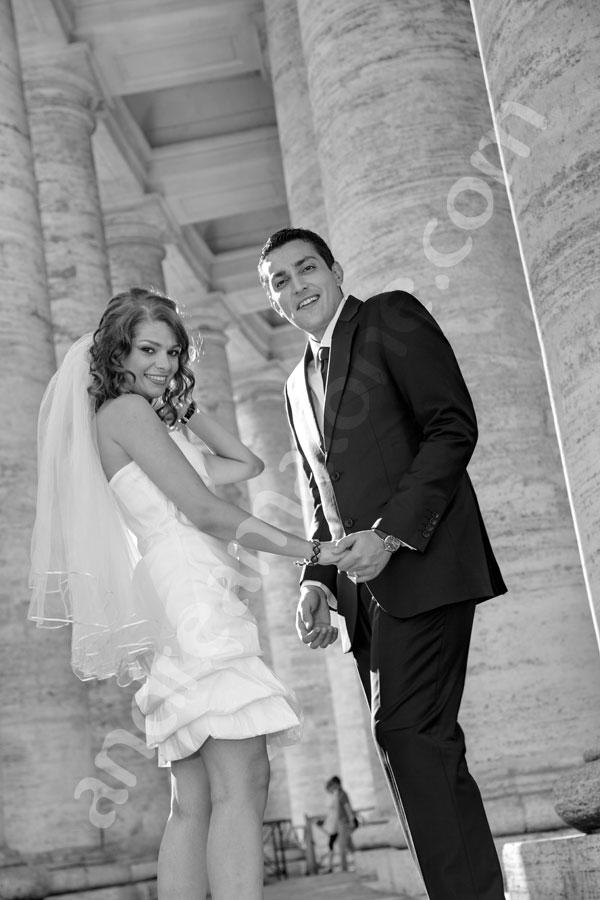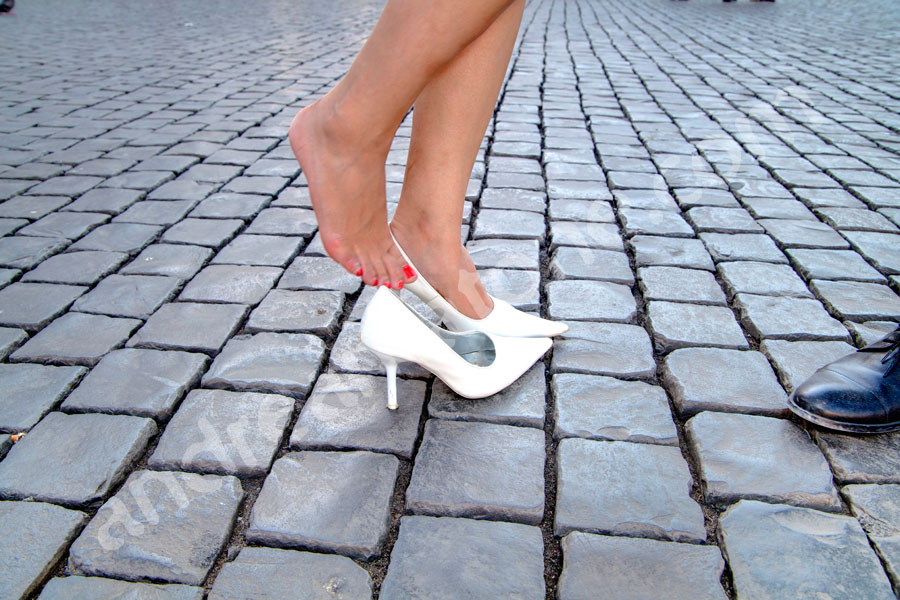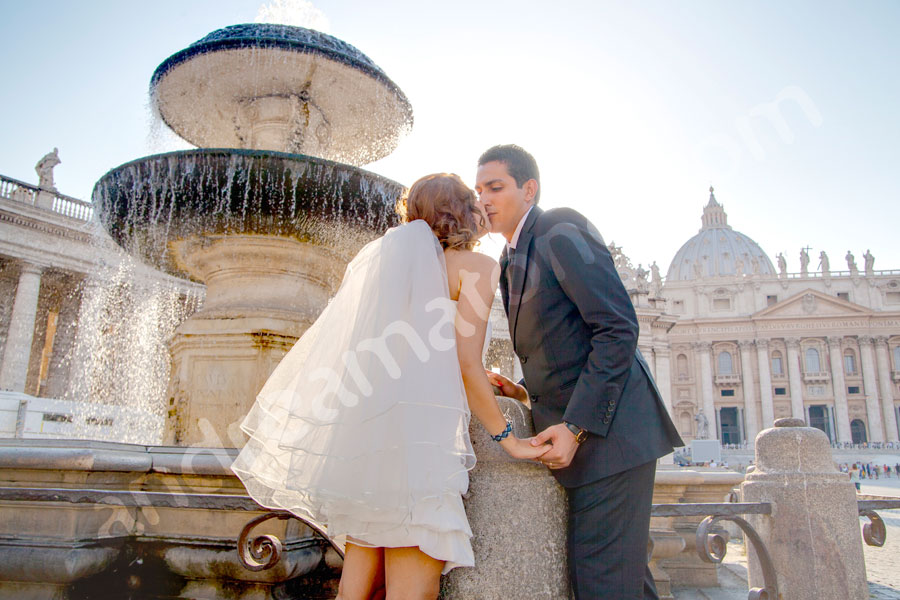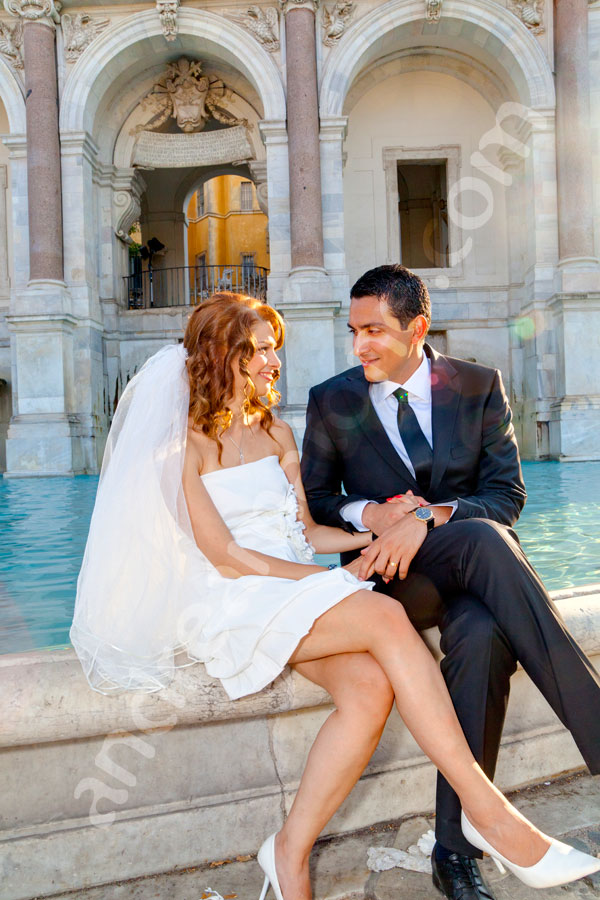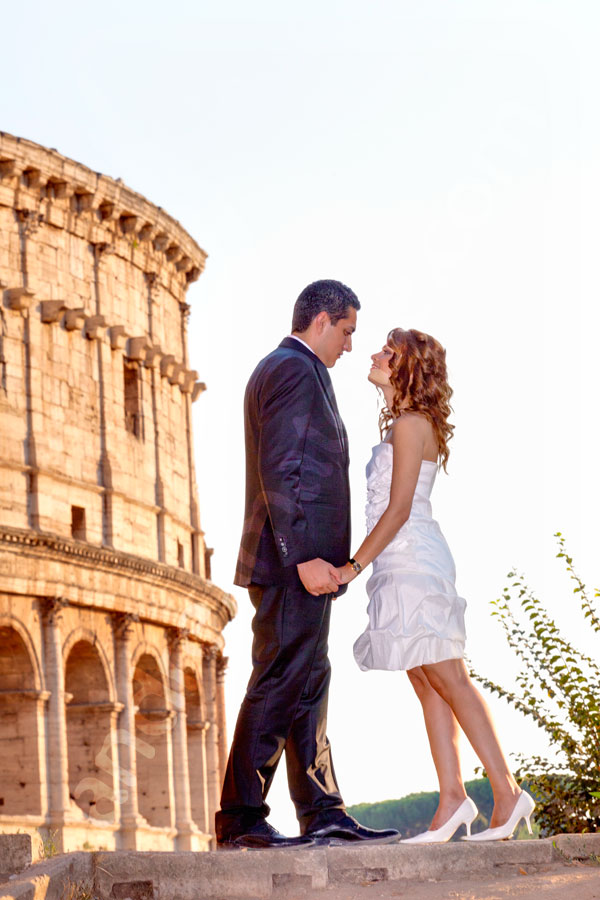 Summary
Article Name
Wedding photography service in Rome Italy
Description
Wedding photography service in Rome. A radiant couple with the eternal city of Rome before them accompanied a photographer and a trusted driver
Author