A beautiful surprise wedding proposal photographed at the Trevi fountain in Rome Italy. Perfectly planned ahead of time via email and nicely executed. When I arrived at the Trevi fountain early morning however I found a water company  about to start restoration works with the intent of cutting off the water. When I was about to think "..and now what are we going to do!" they arrived just in time and the moment was just  right.
Afterwards a car was waiting for us to take us on an off-the-beaten-track photography tour of Rome which started at Circo Massimo and the ancient Appian roman roadway with large cobble stone slabs. A quick coffee break before setting off again and then a strange happening. Sheep. Yes sheep coming out of a park onto the road with cars honking trying to get I am not sure where. With the shepherd and the dogs and everything.
The clash between urban and rural is a photographer's dream! So we shot a few pictures there even though the moment was fleeting and we were quickly back in the car headed to our final destination. The ancient aqueduct on Parco Appio Claudio in the south part of Rome. A stunning location to finish our wedding proposal session.
I remember the Engagement Love story it like this: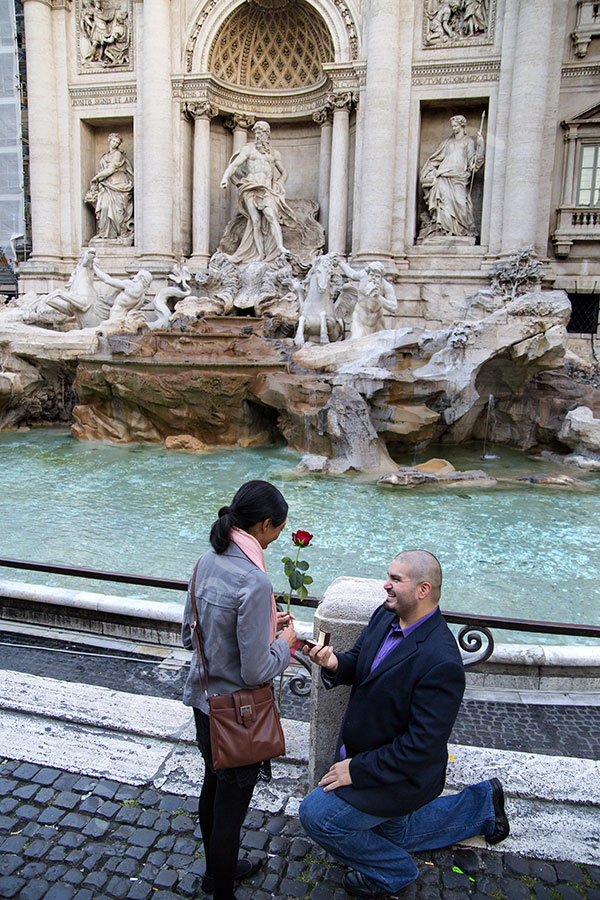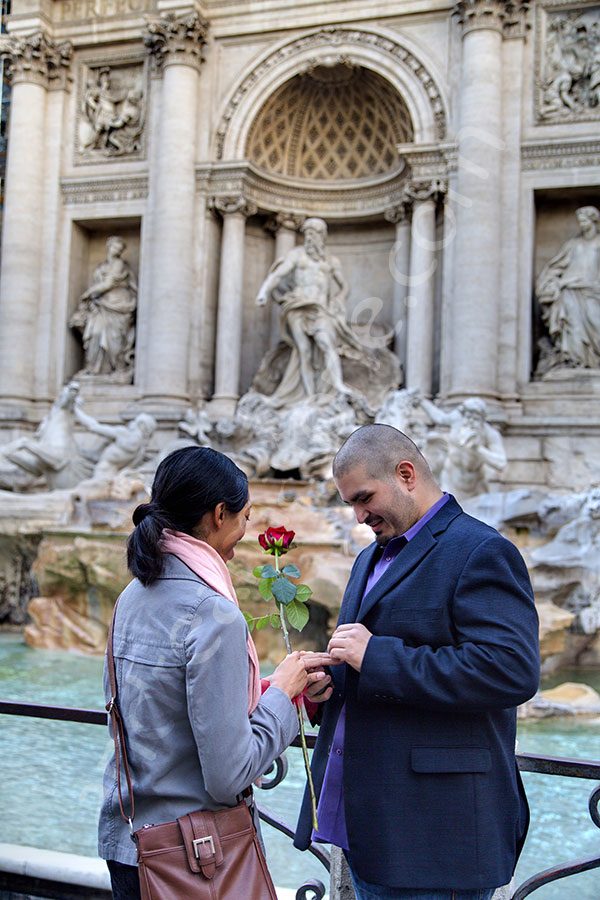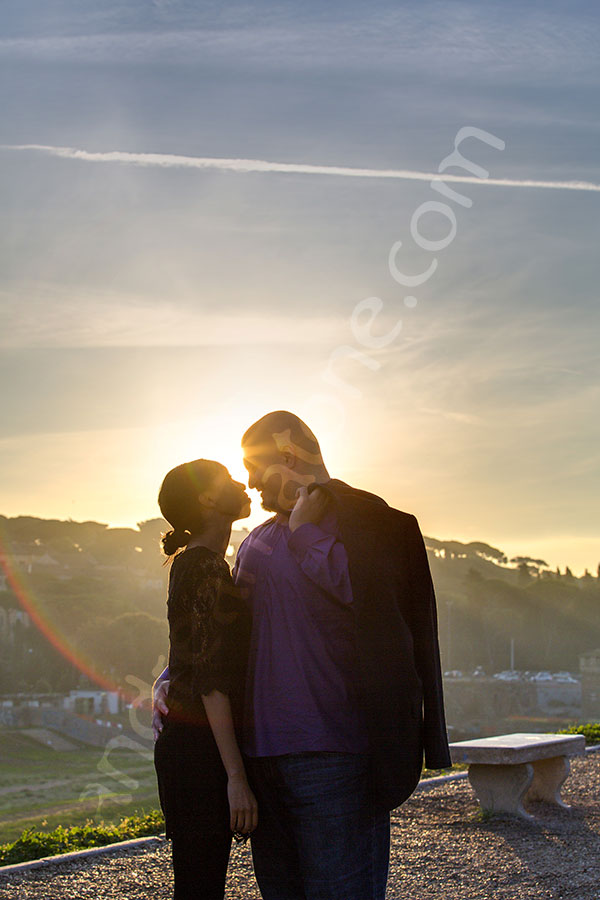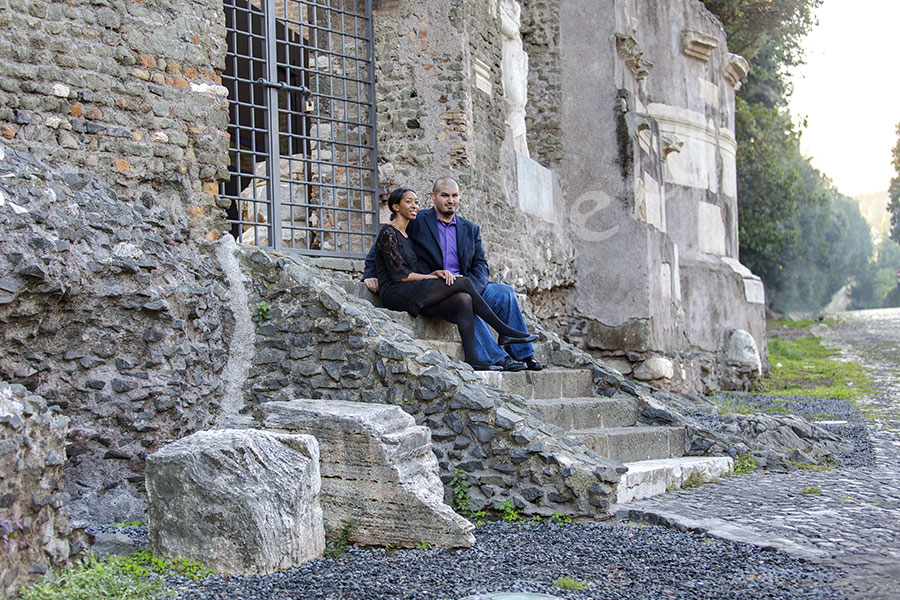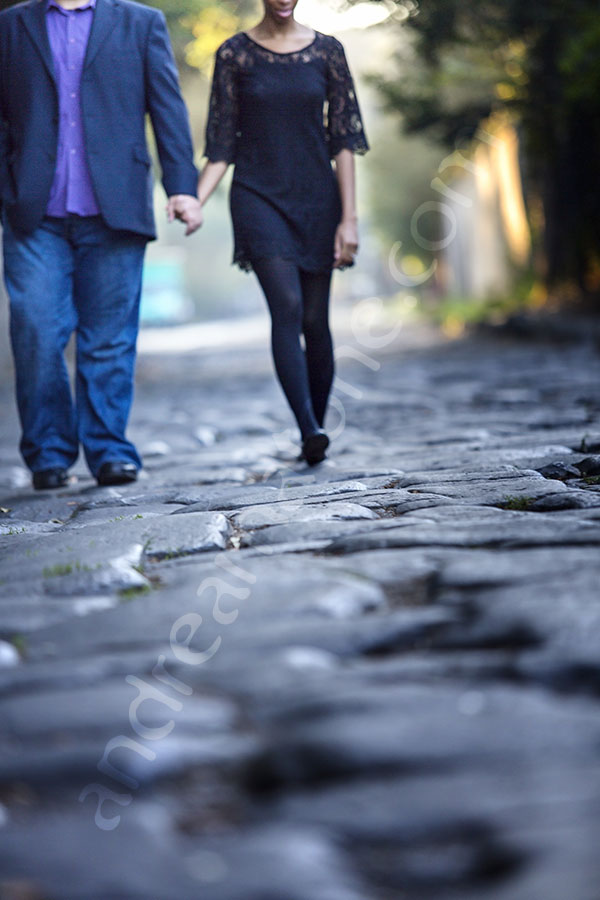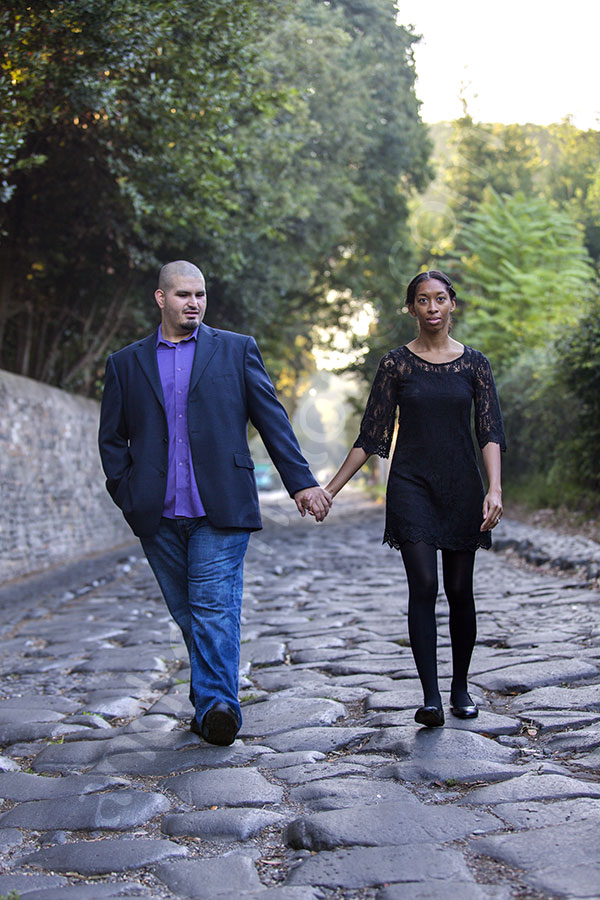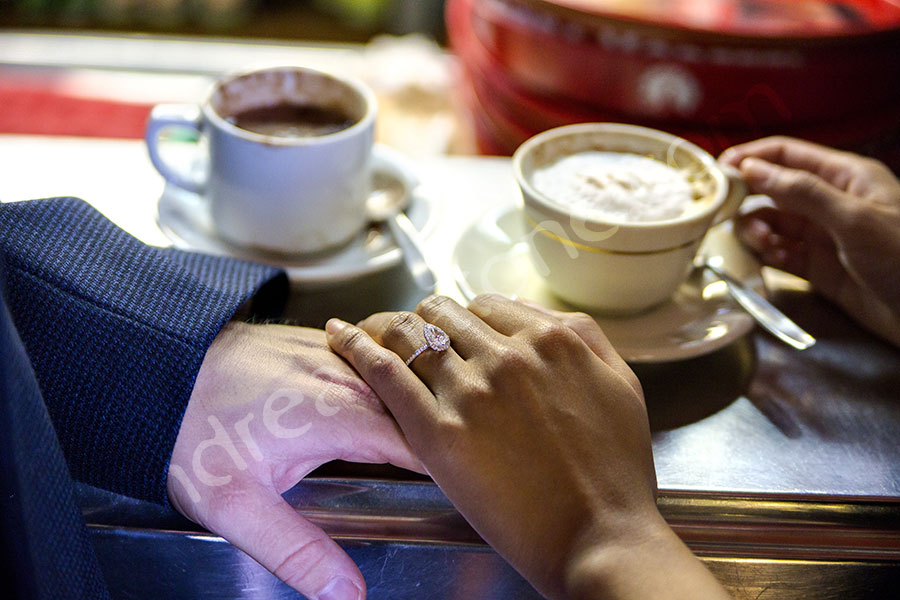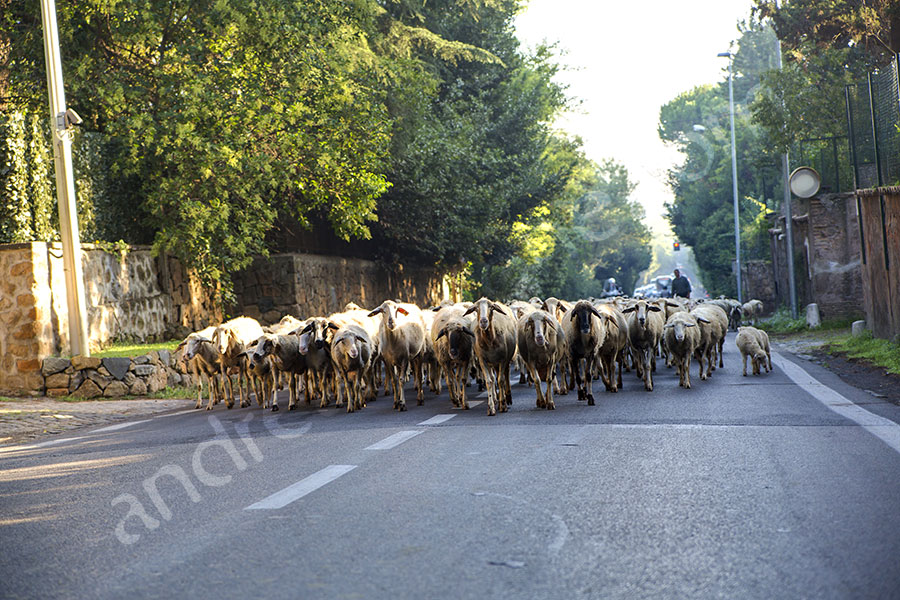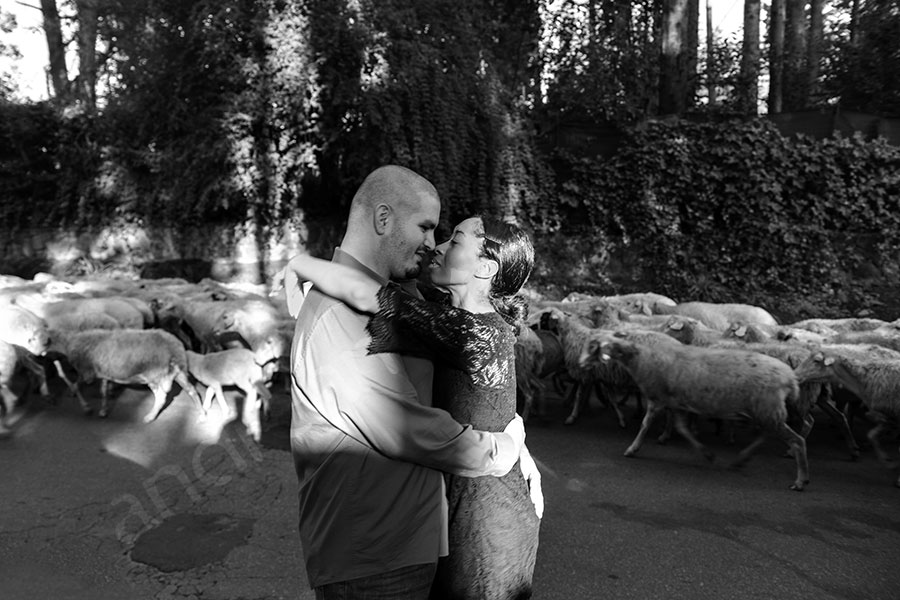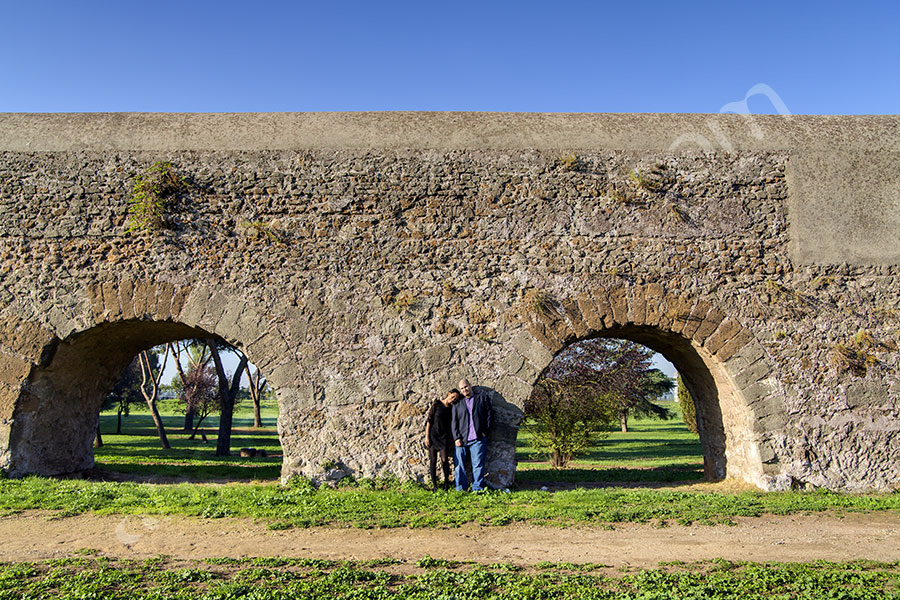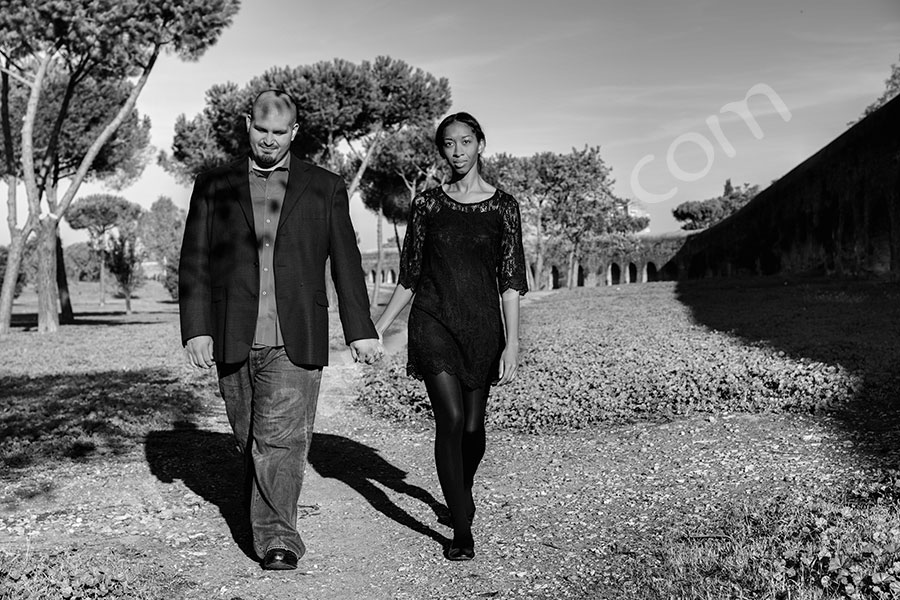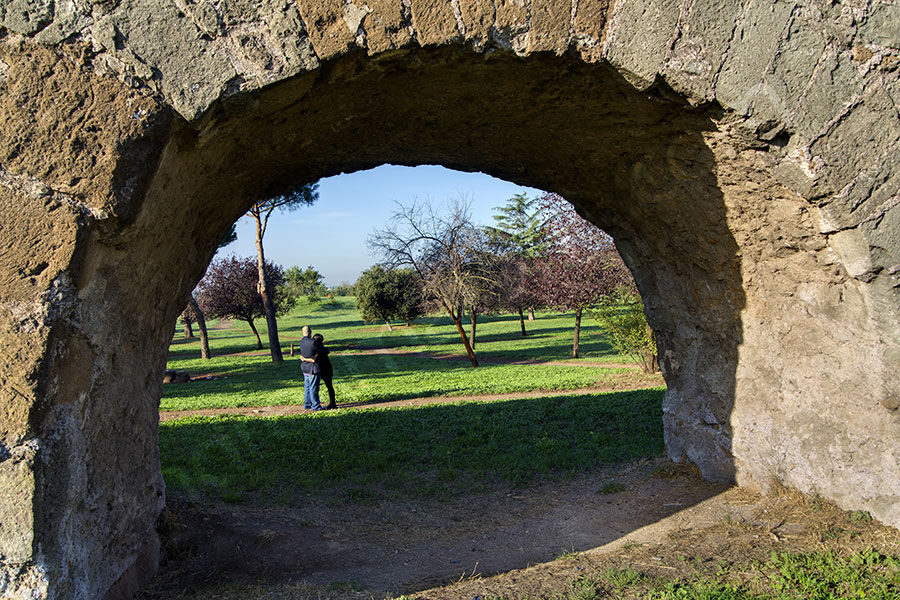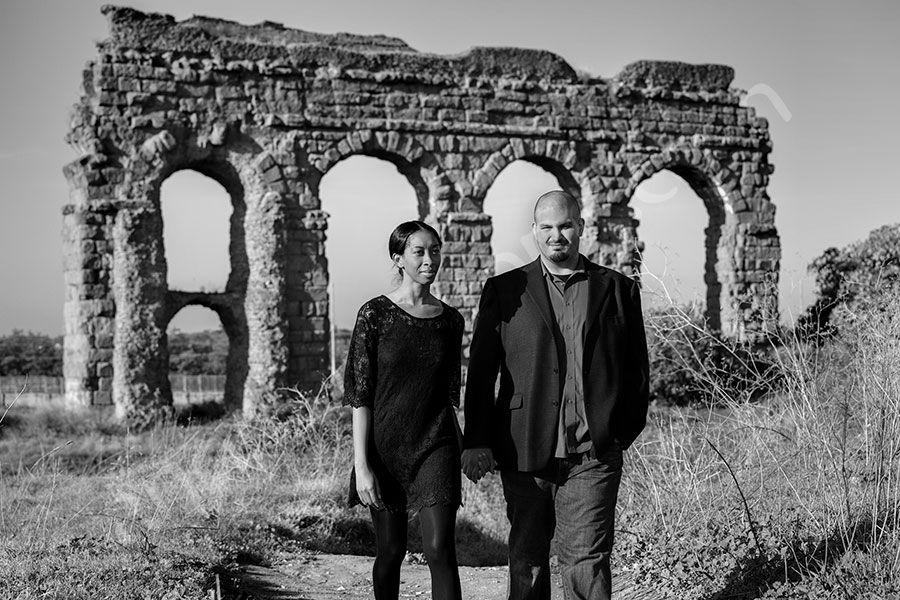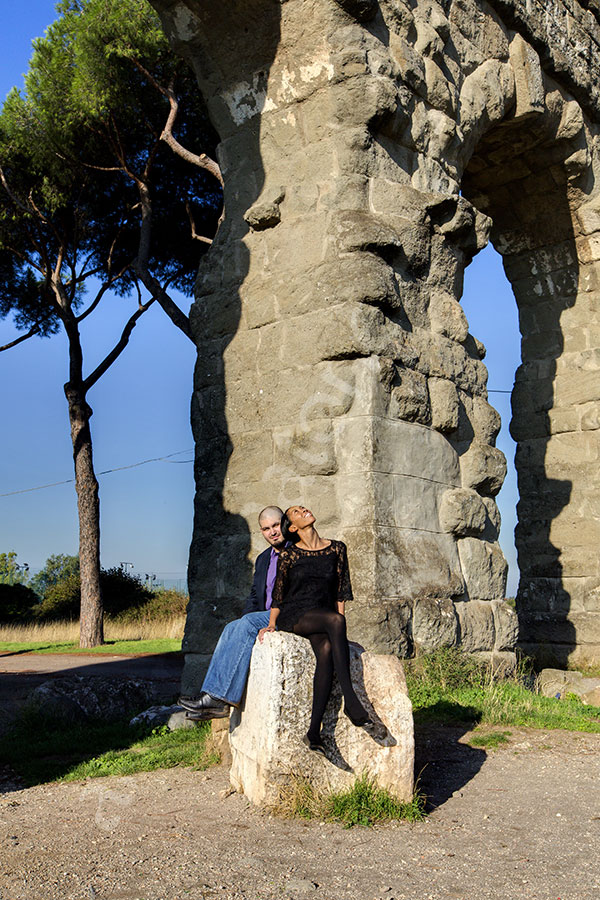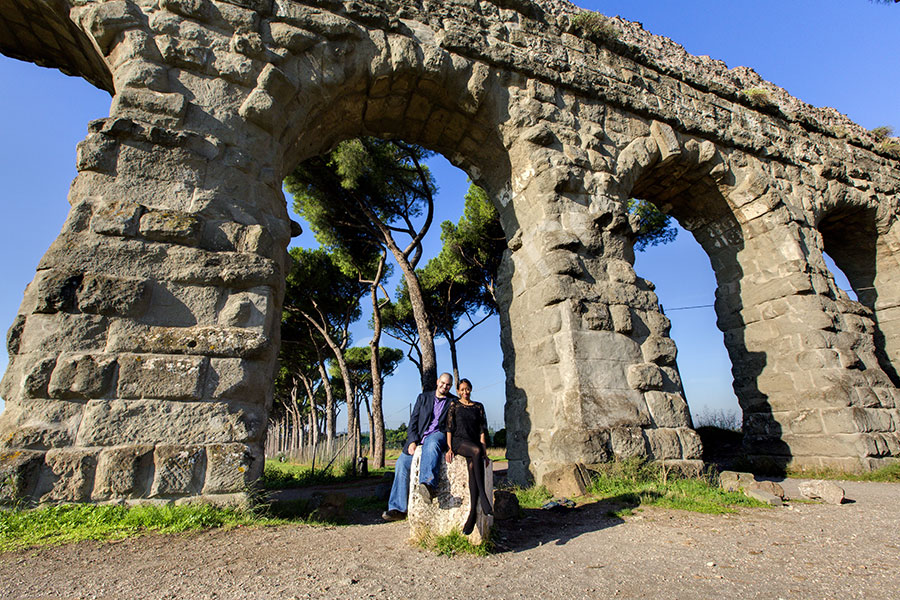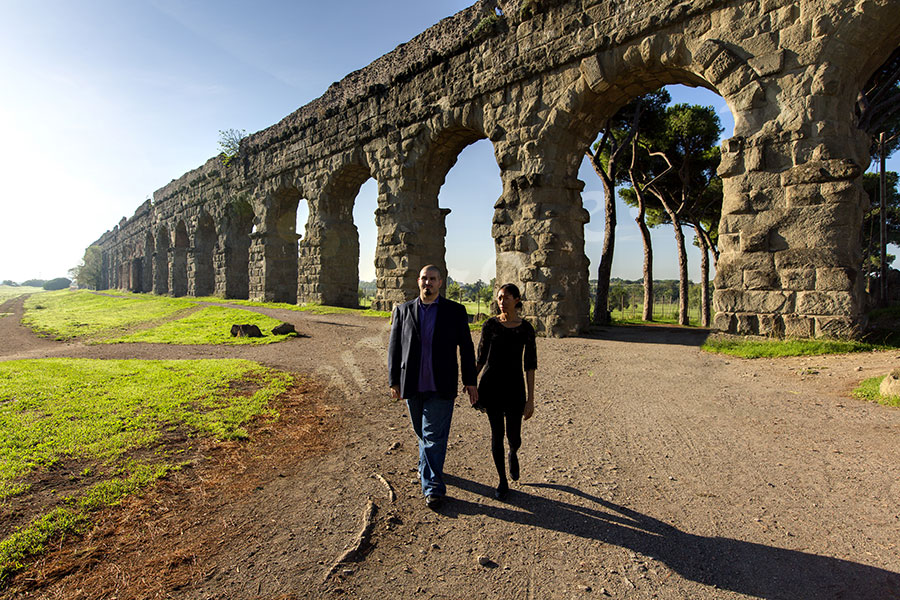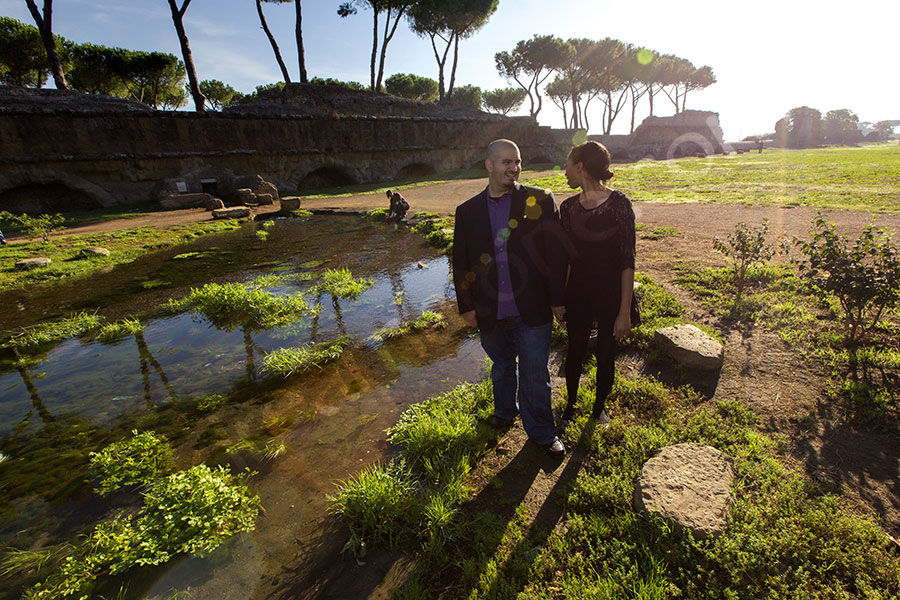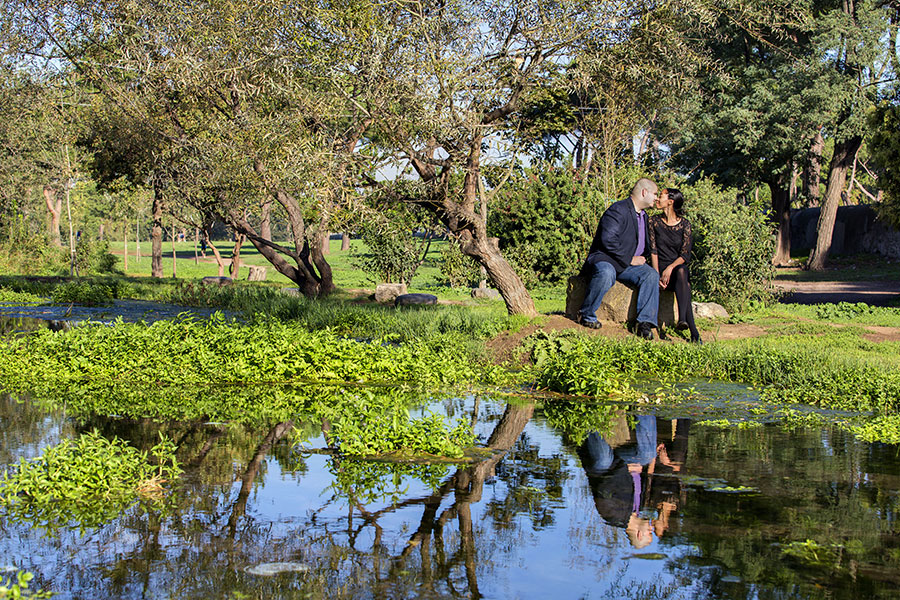 More surprise proposals:
In a restaurant in Rome!
At Parco del Pincio with a beautiful view over the Roman skyline.
At sunset at Pincio Park
Summary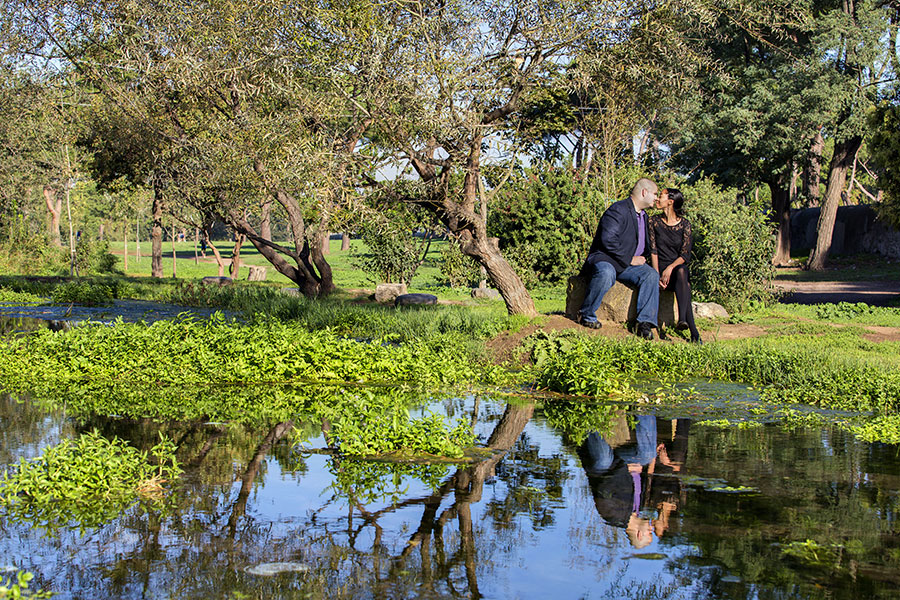 Article Name
Off the beaten track surprise proposal
Description
This was a marriage proposal taking place at the Trevi fountain. And then on a car ride through the off the beaten tracks of Rome.
Author