Morning photo shoot
This was a scenic photo shoot which started underneath Constantine's arch early in the morning. It was interesting to work with the low morning light shining through the Colosseum's arches. We also had a vintage Kodak camera to play with improvising photographers as we visited the city! After a quick drink from a water fountain and a close encounter with a seagull(!) we started moving towards Piazza del Campidoglio trying to capture interesting engagement style images.
The ancient Roman Forum
A fantastic location for pictures. Especially from the above Piazza del Campidoglio. The location also offers so many great image. Stairs, columns, piazzas and beautiful sweeping views over the old city. A perfect place to complete our session.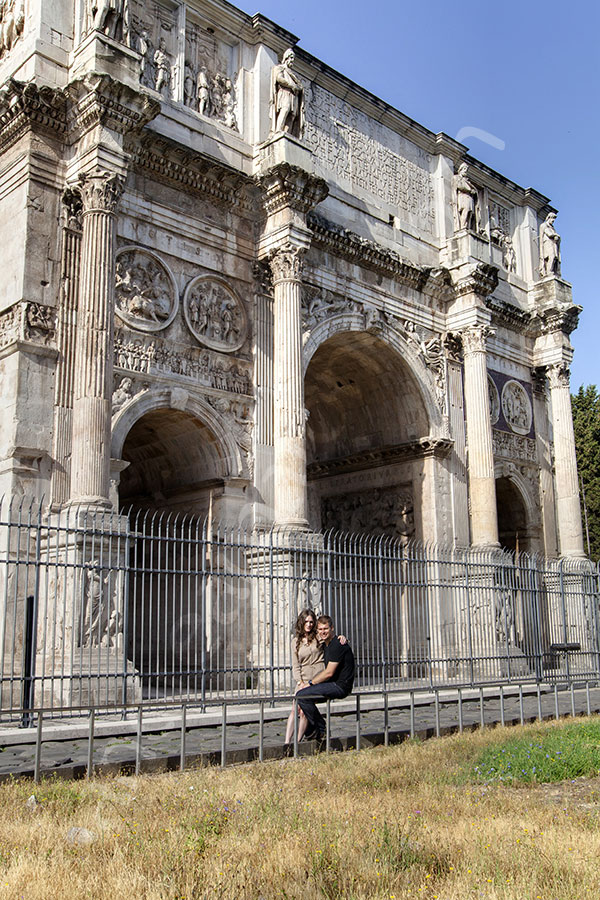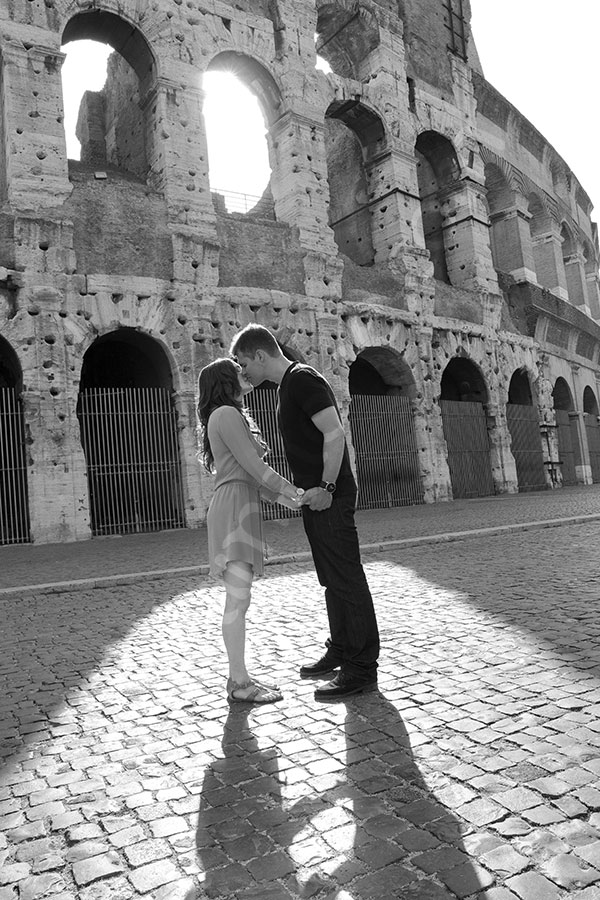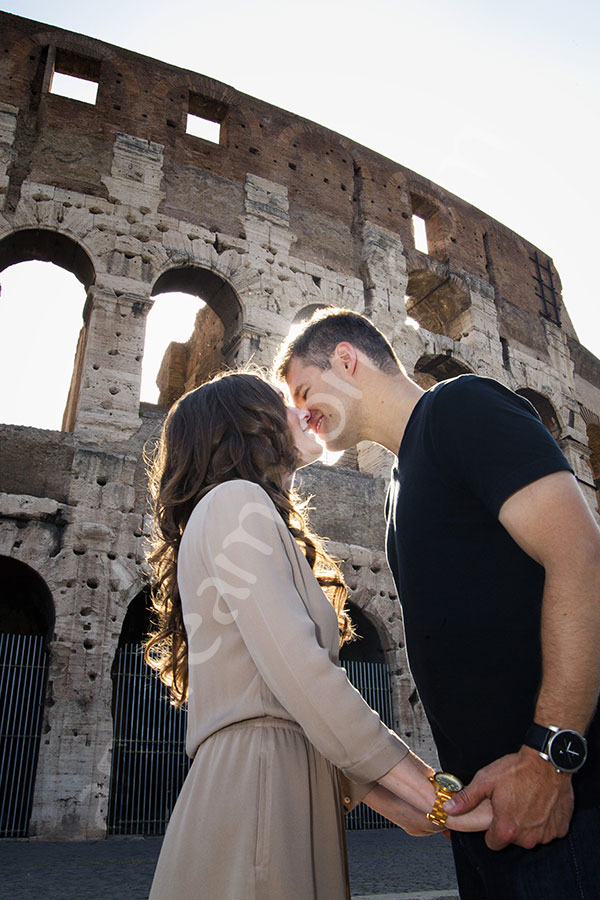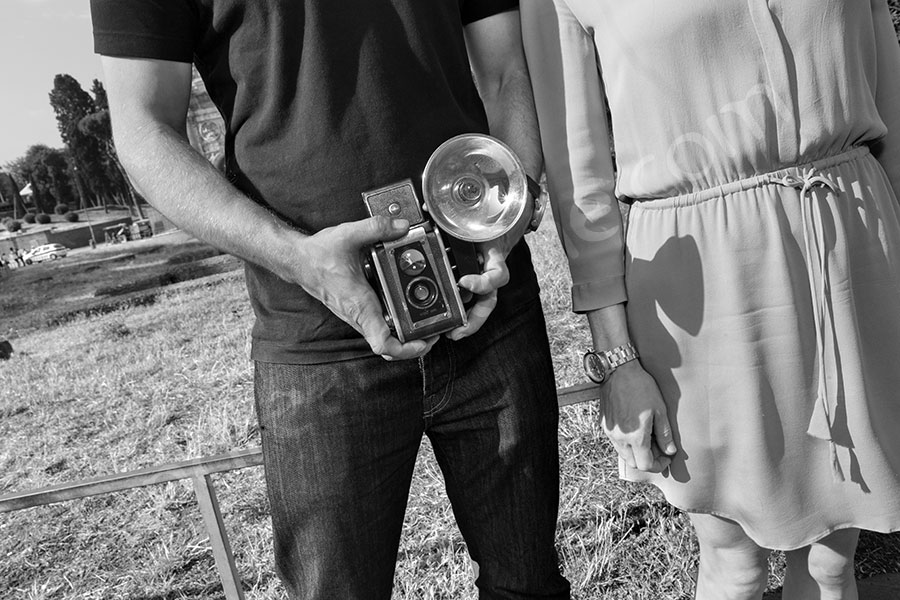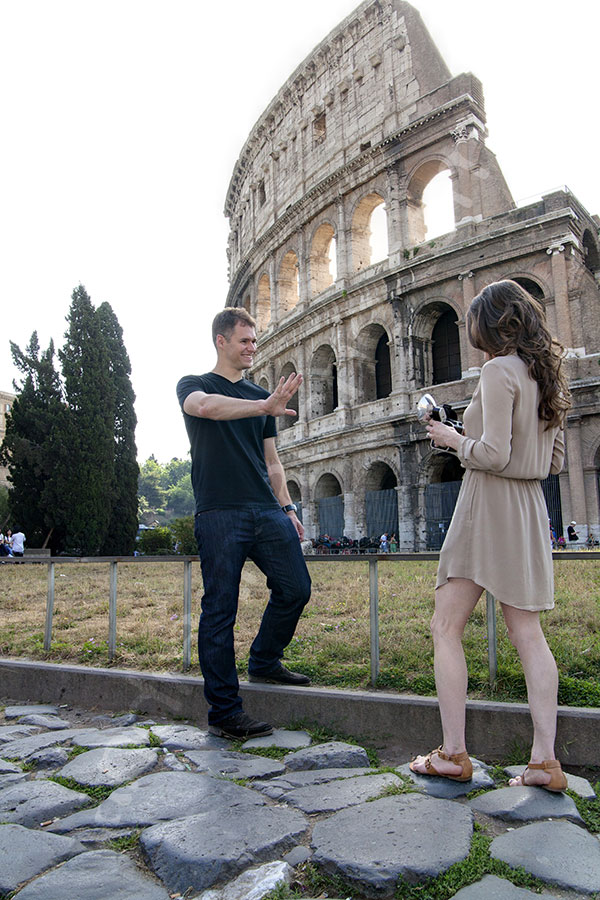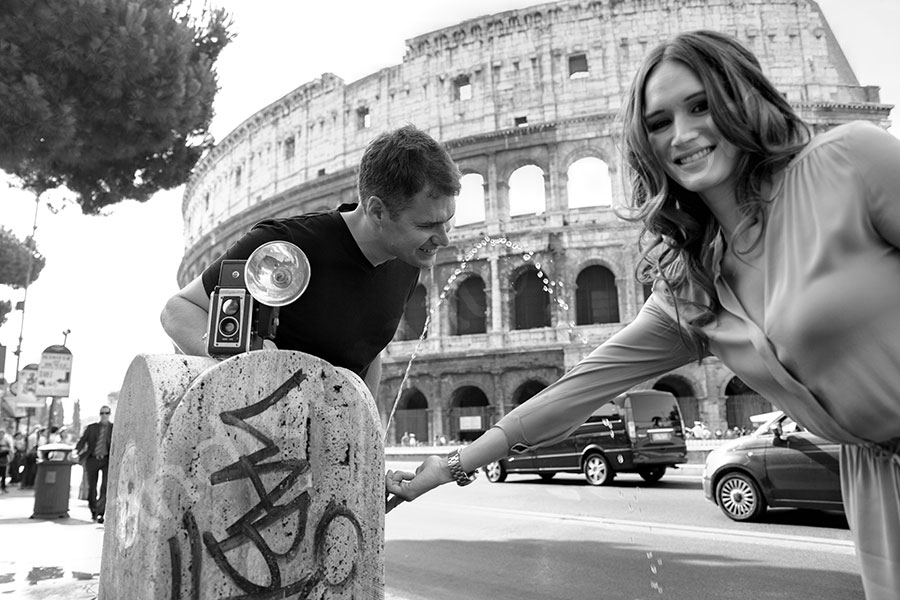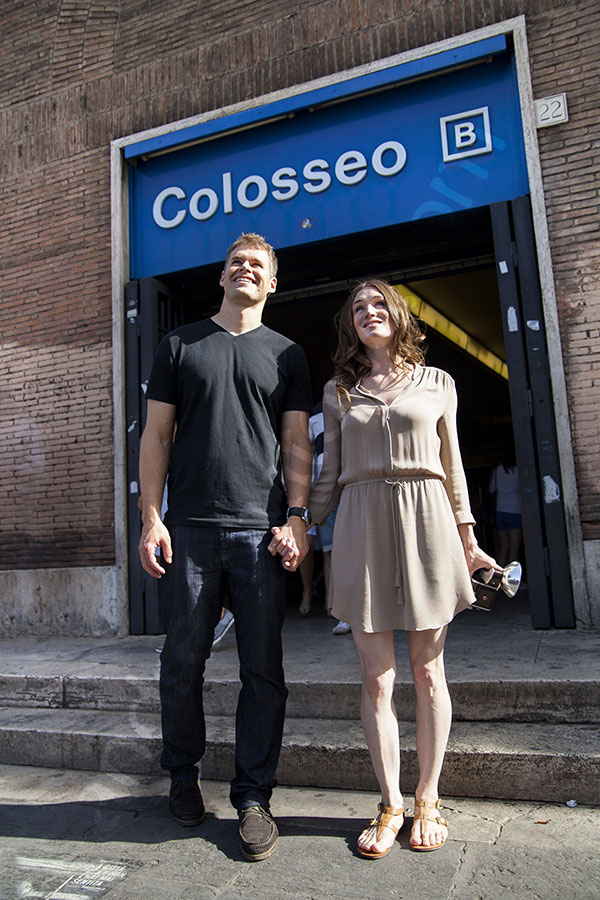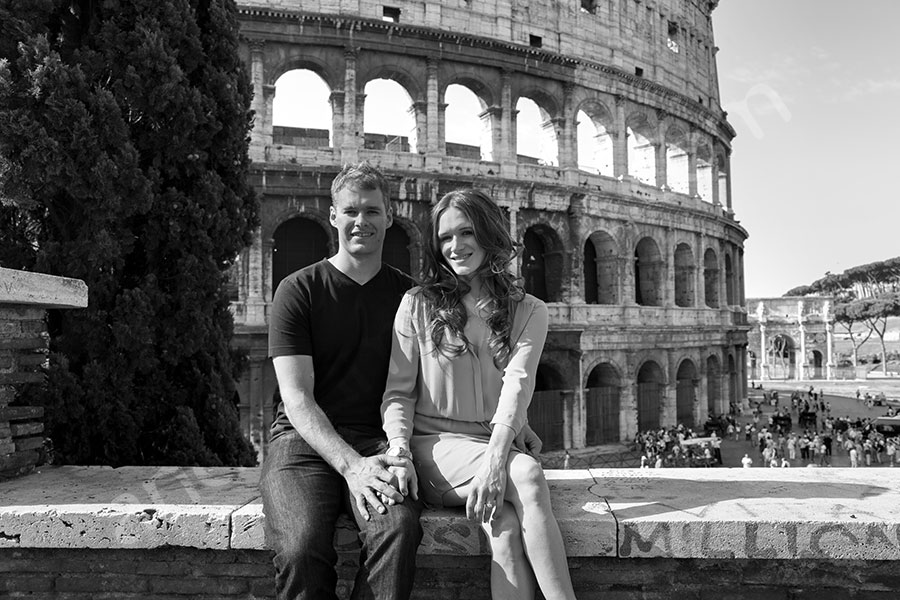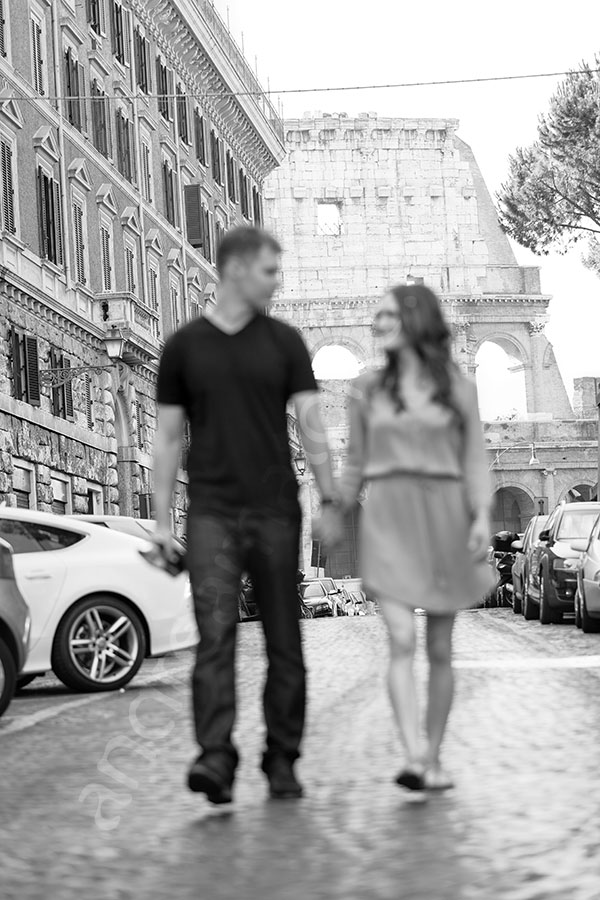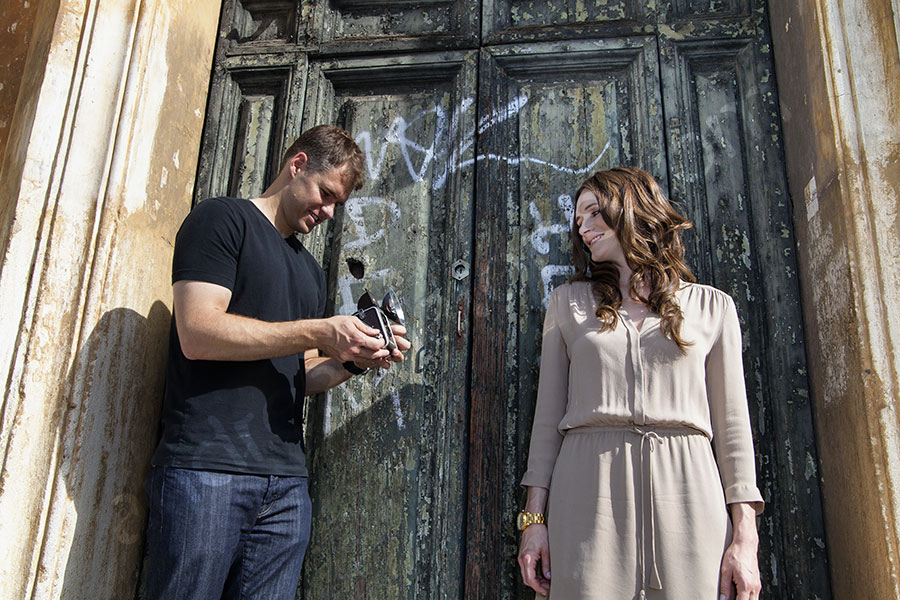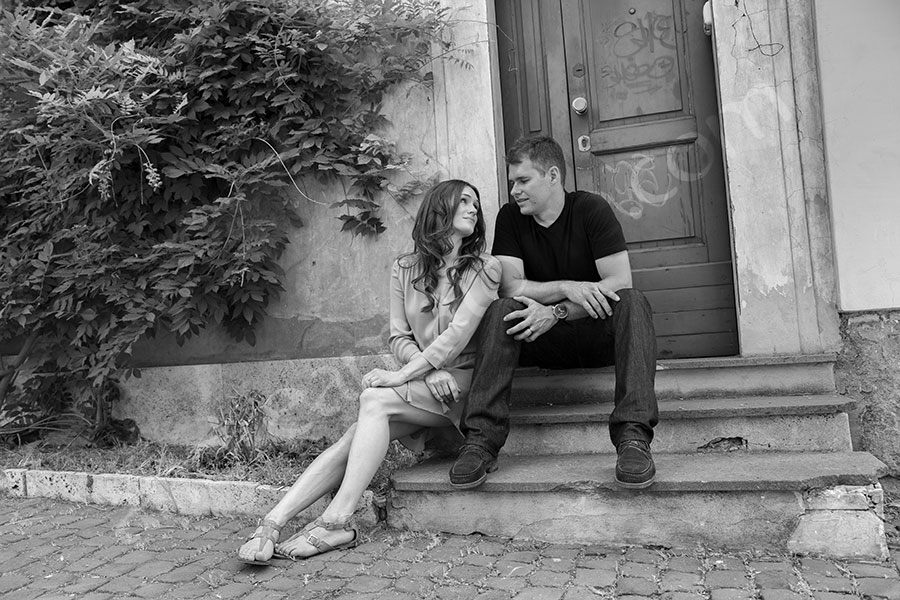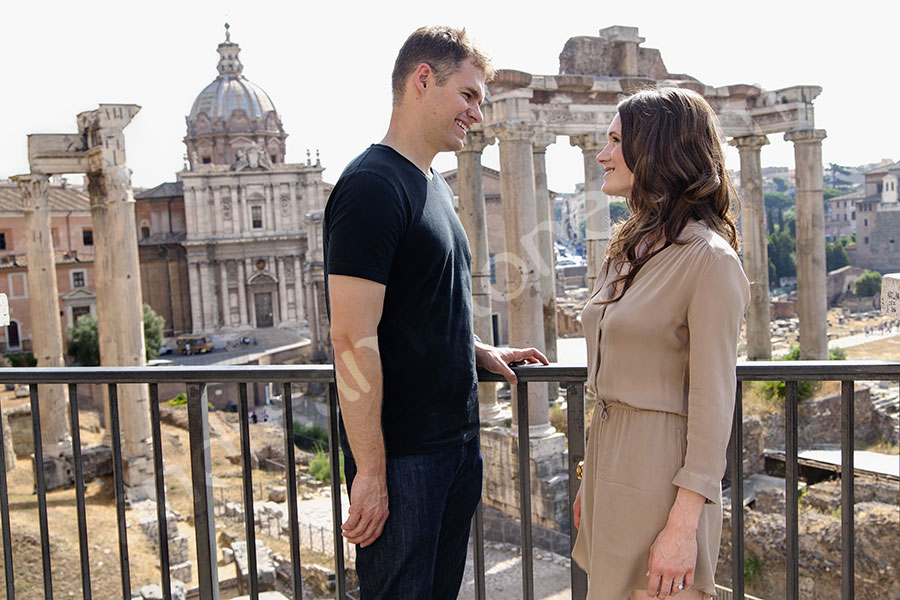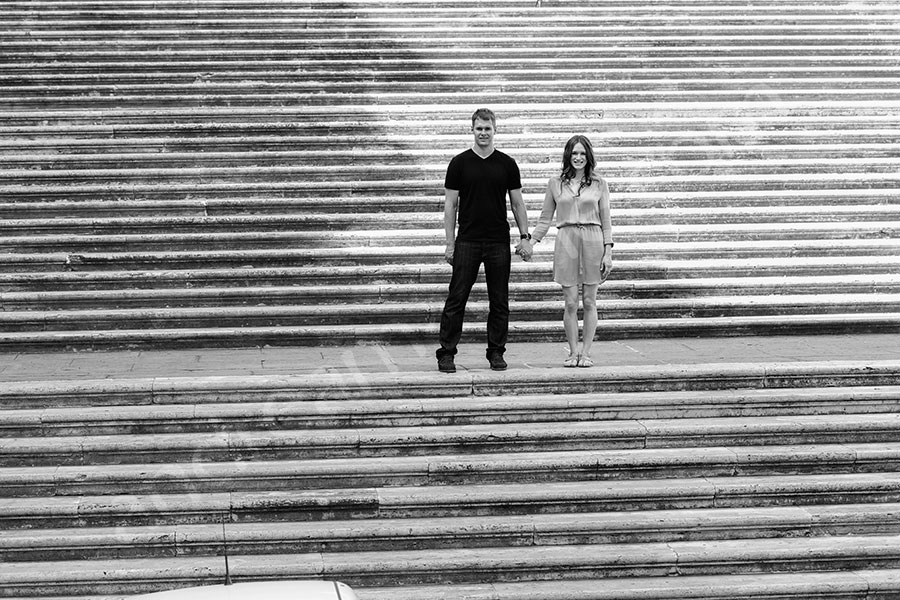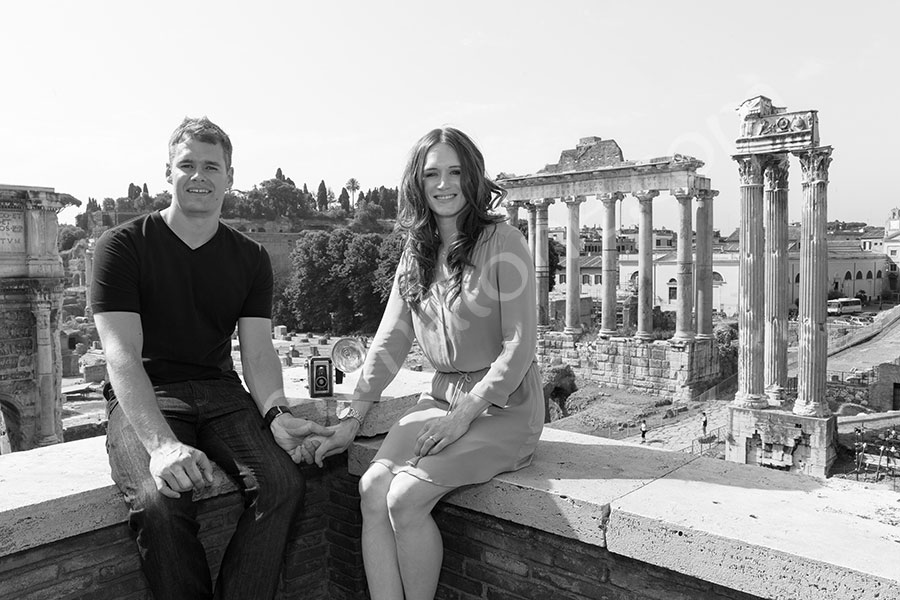 Other engagement like sessions:
At the Trevi fountain and walking around Rome
On a car ride through the city
Engaged in Rome after a proposal
Summary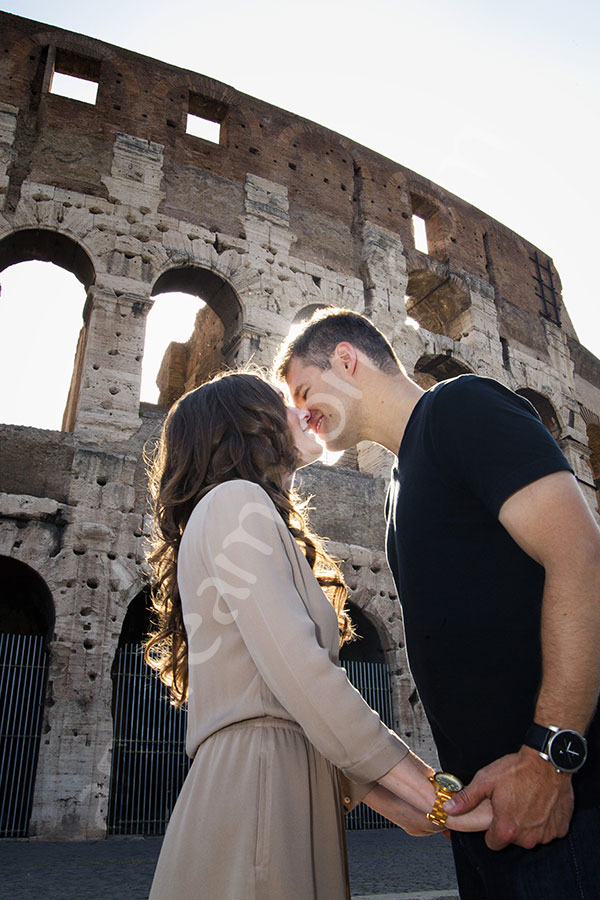 Article Name
Engagement style session in the heart of Rome
Description
Starting from the Roman Colosseum and walking to the Roman Forum. A beautiful romantic love story while walking through the city.
Author