A beautiful day in Rome
This was an absolutely beautiful honeymoon photo session which started in Piazza della Repubblica under a wonderful blue sky. A Mercedes car was just outside waiting to take us to Piazza del Campidoglio in Rome before the sweeping view of the  Roman Forum.
A car ride from place to place
We hopped back on and headed for the Vatican and Saint Peter's square. On our way we saw a beautiful view of Castel Sant'Angelo so we quickly pulled over for some pictures. Next we were under the beautiful colonnade of Saint Peter's square. Loved the sun shadow game play in around the columns. Then a very quick stop at the Vittoriano monument and on to San Ivo alla Sapienza to continue in the beautiful courtyard. Finally our last stop was the Roman Colosseum where the  photographer session came to an end. I had a great time; thank you for a such a beautiful day!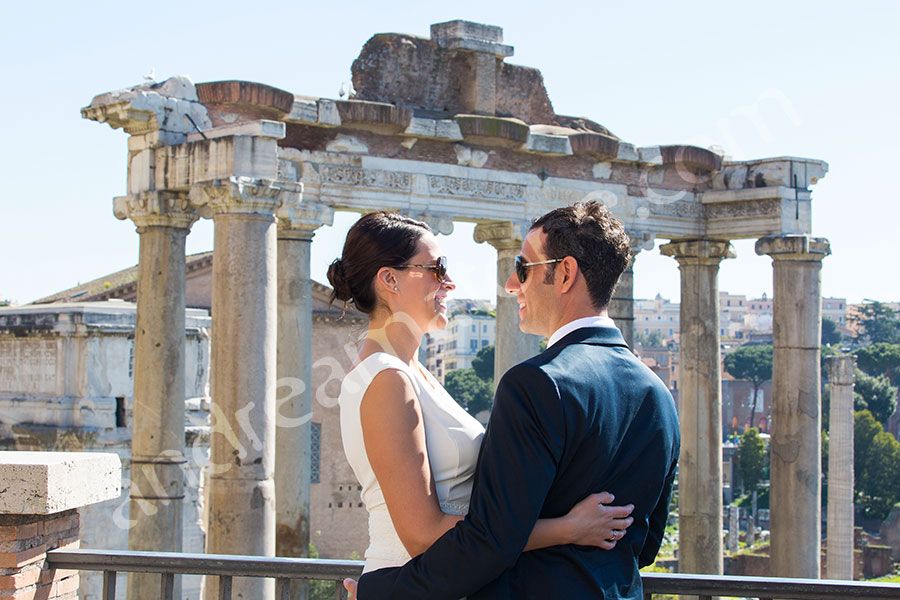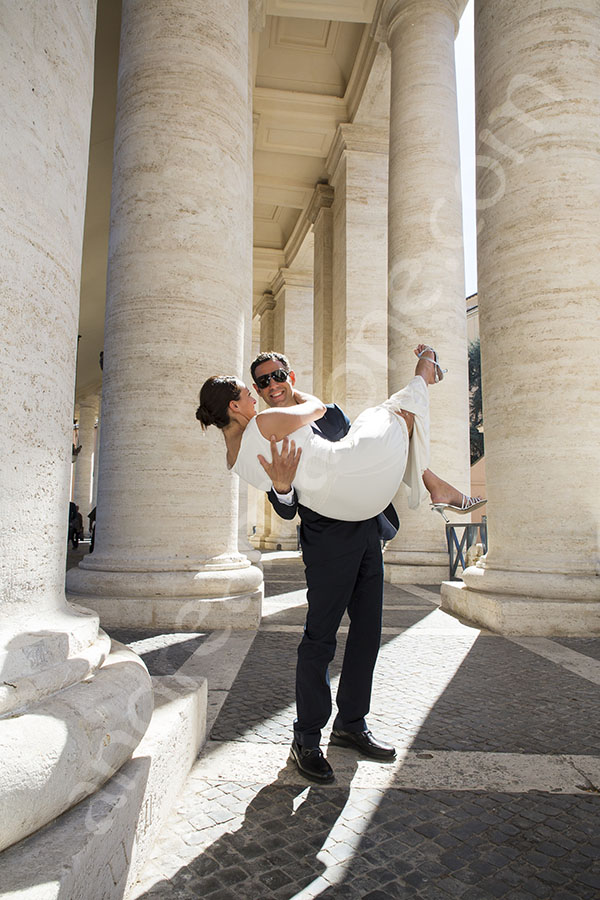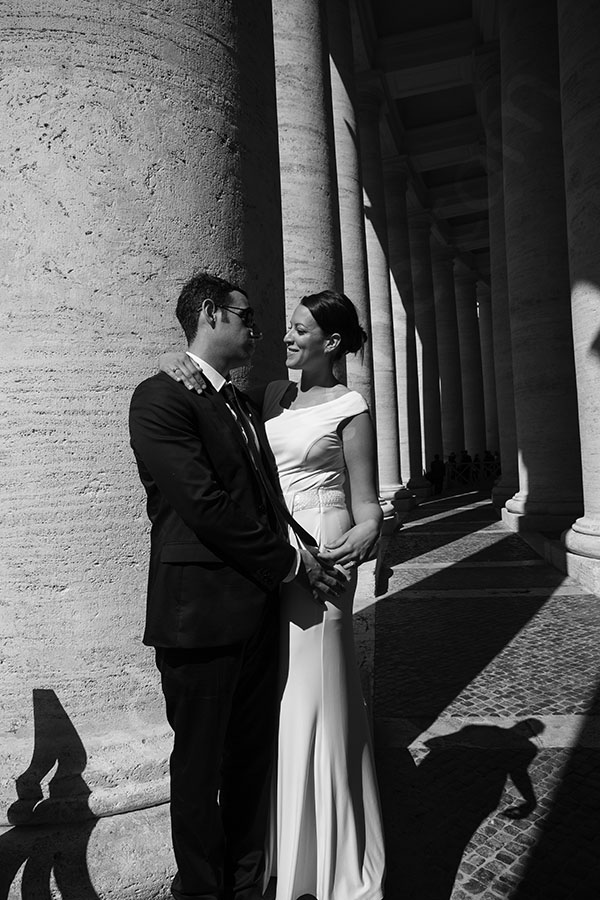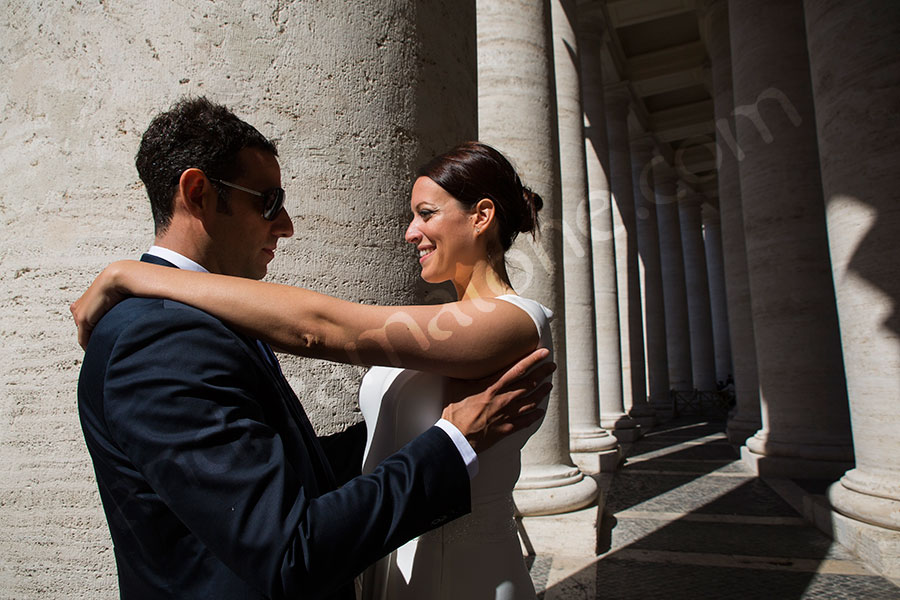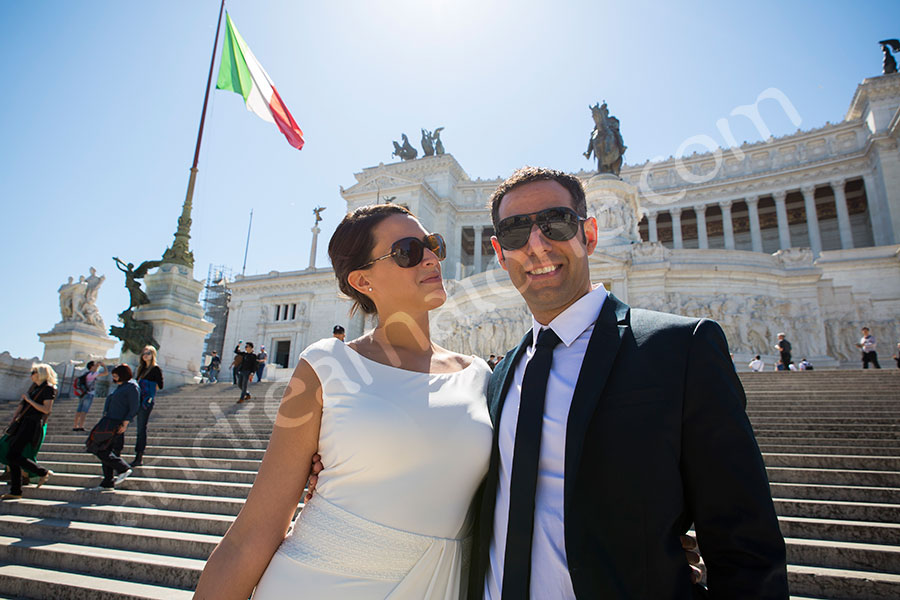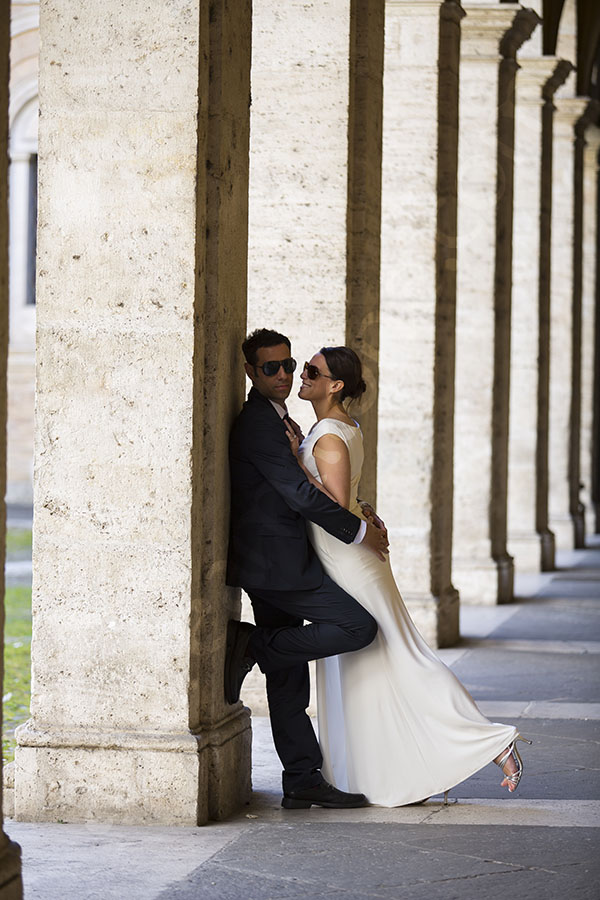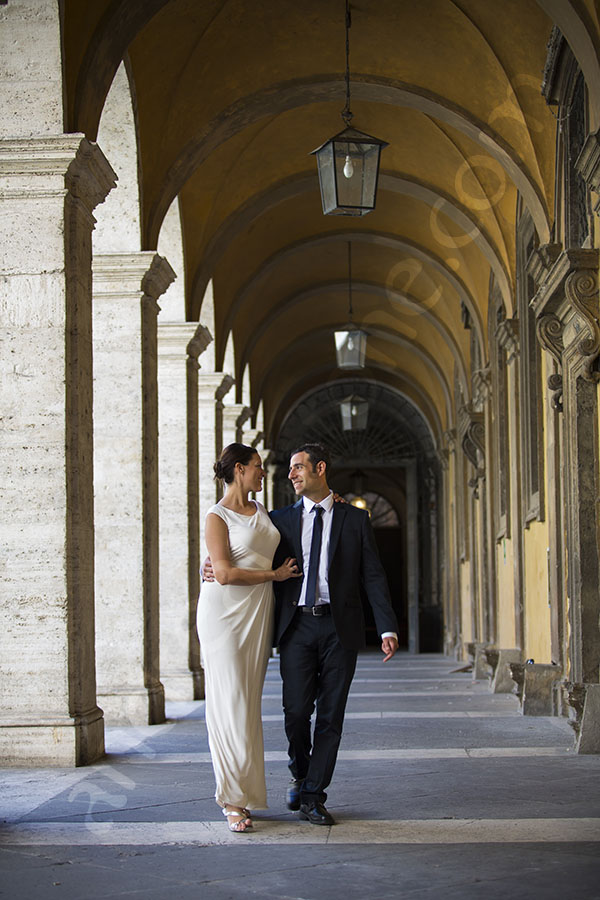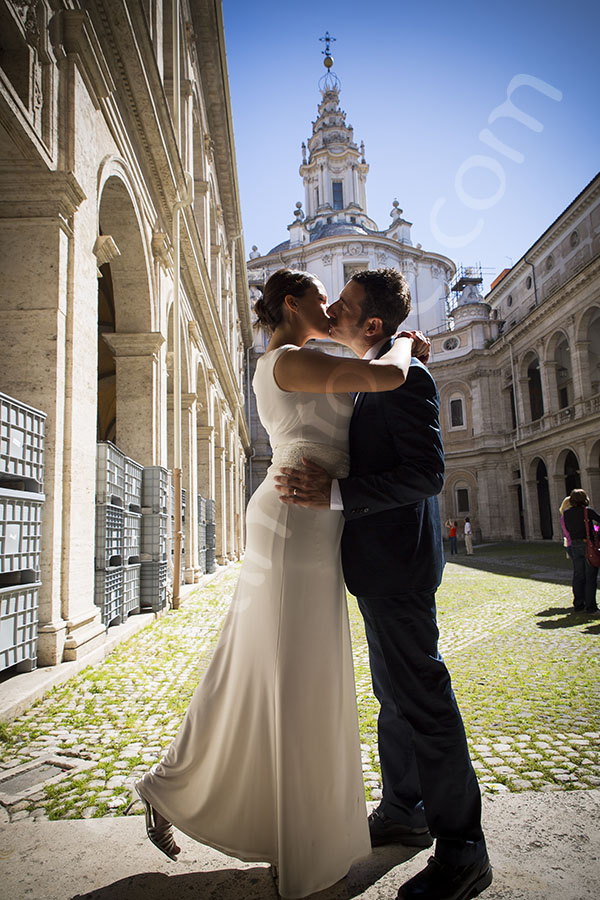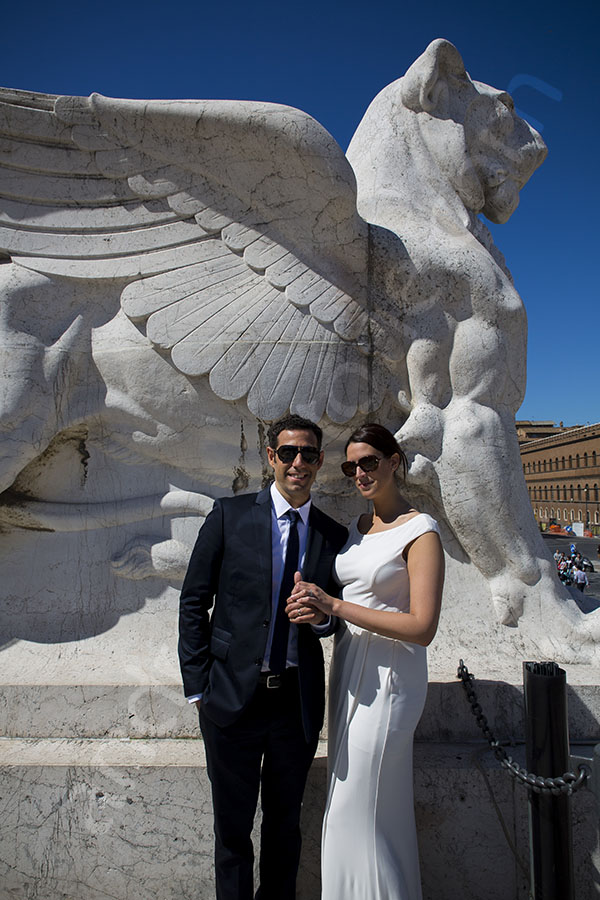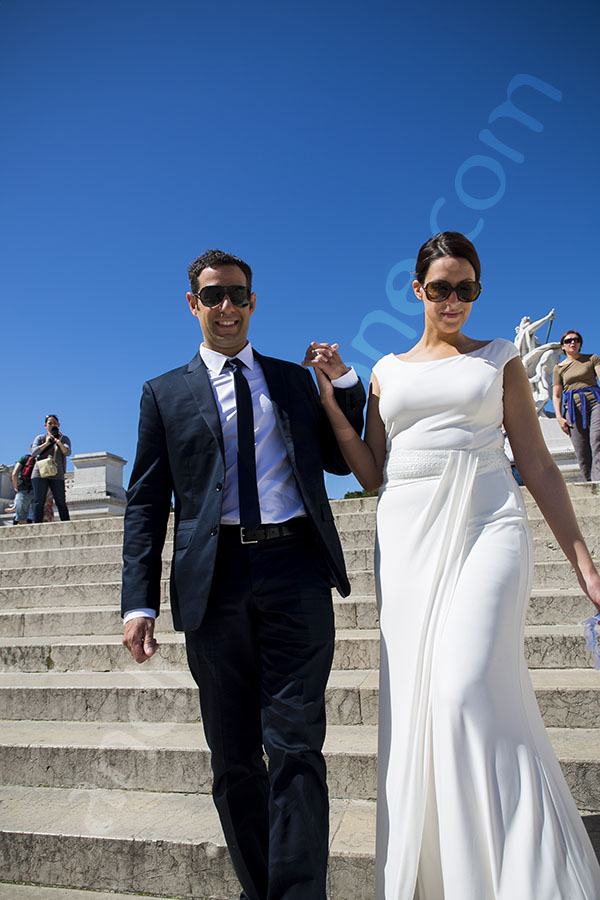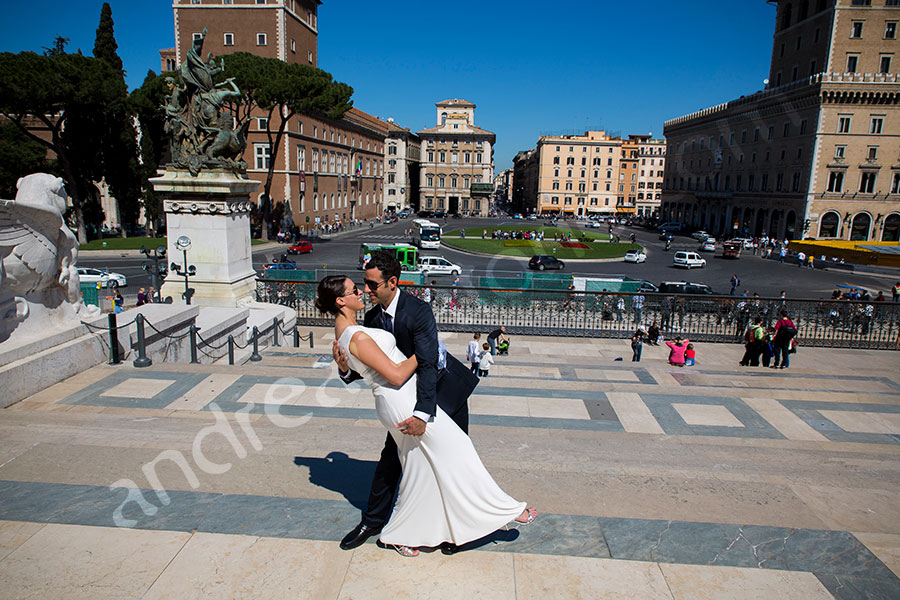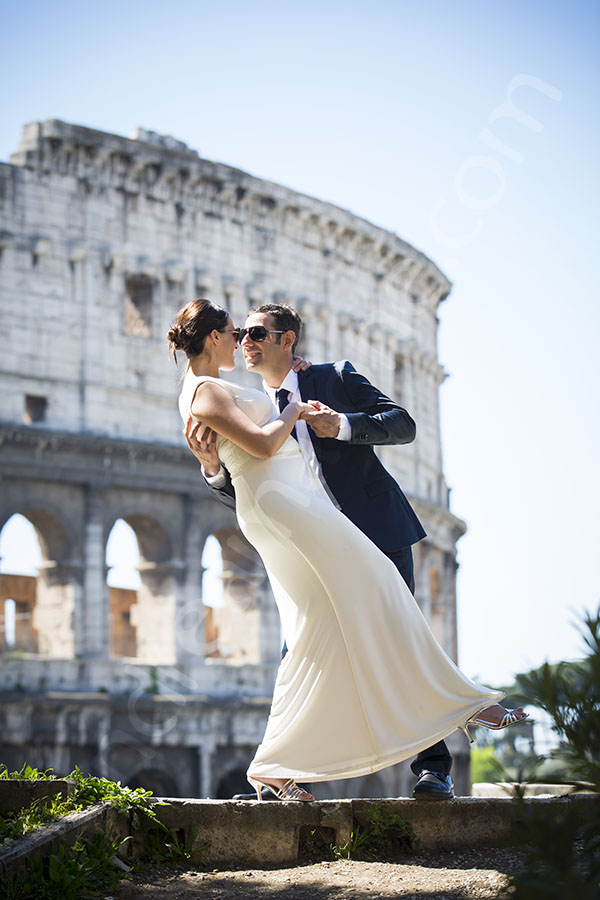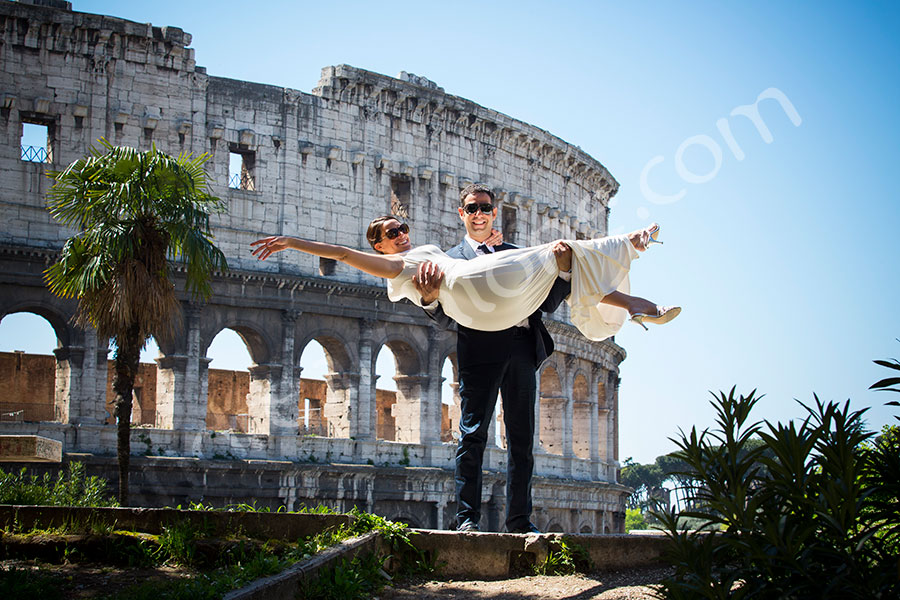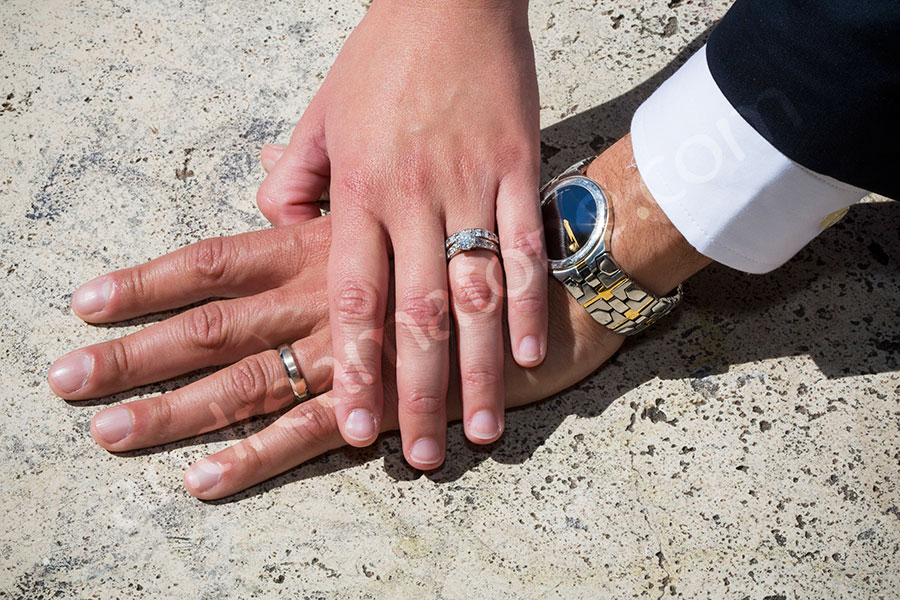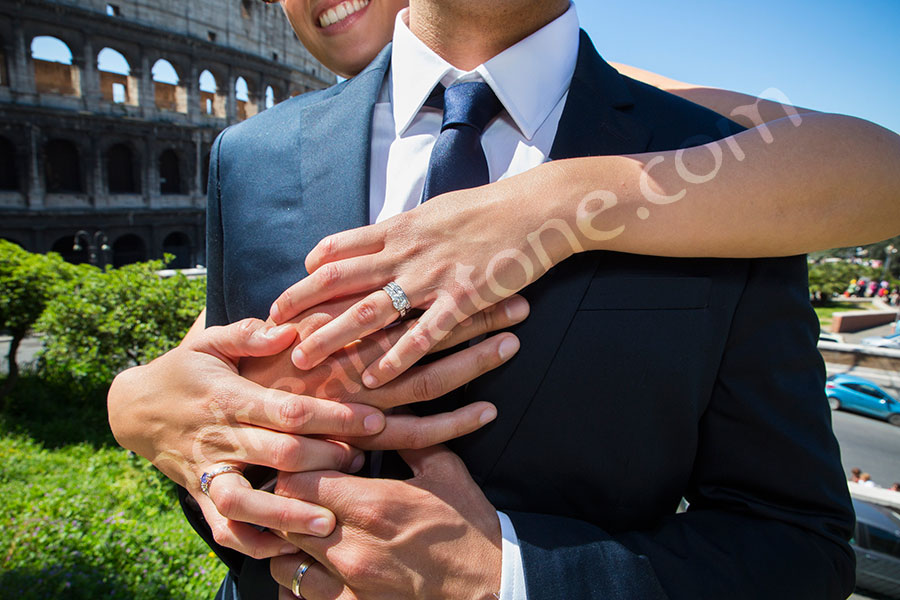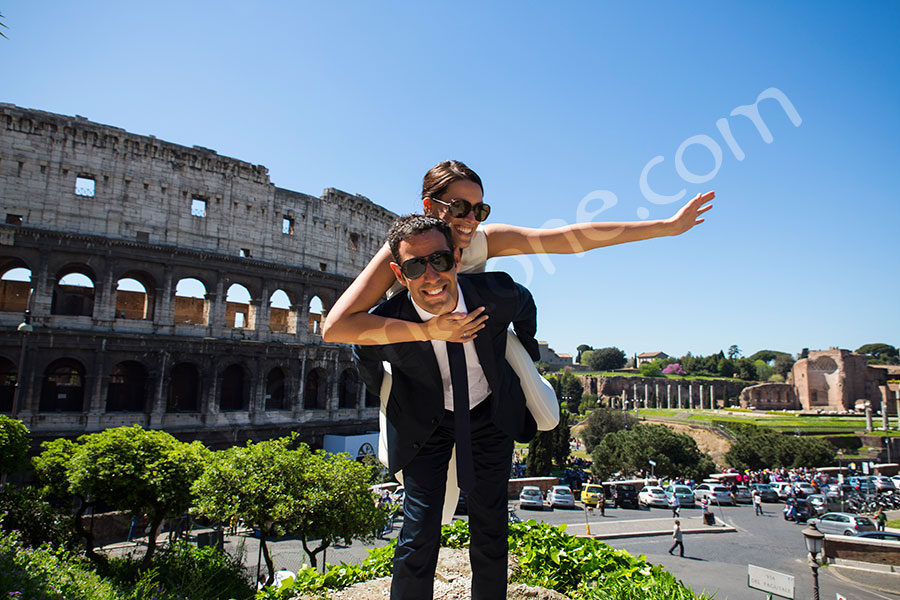 More honeymoon sessions in Rome:
Honeymooning around the city while taking pictures.
Having fun during a honeymoon
A honeymoon session in Italy
Summary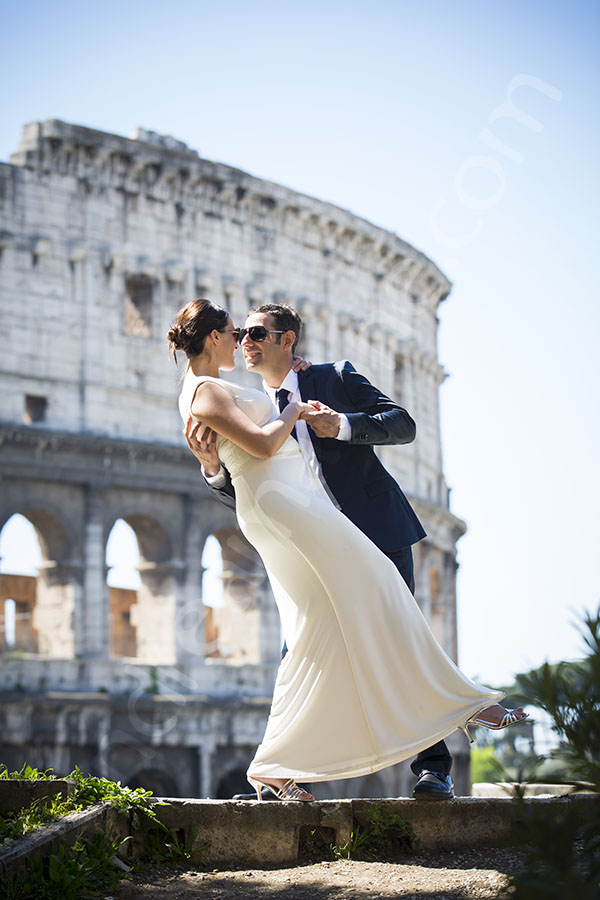 Article Name
Wedding honeymoon photo session in Rome Italy
Description
A lovely honeymoon photo tour photographed in Rome by wedding photographer Andrea Matone. A fabulous way to remember your visit in Italy
Author