What a Spectacular Photo Session in Rome!
Rome is such a romantic city to visit together! It can be the perfect location for an unforgettable love story couple photo session. Starting from Palazzo Manfredi, we took a minivan car service to reach the nearby Roman Colosseum. Where we began shooting on the beautiful Colle Oppio park overlooking the Coliseum from above. Taking a mixture of couple portraits as well as some more spontaneous shots with this amazing monument in the background. Then we took a nice walk down by the surrounding  neighborhood. Where we had parked a nice white Piaggio Liberty scooter which we used as prop for the photoshoot.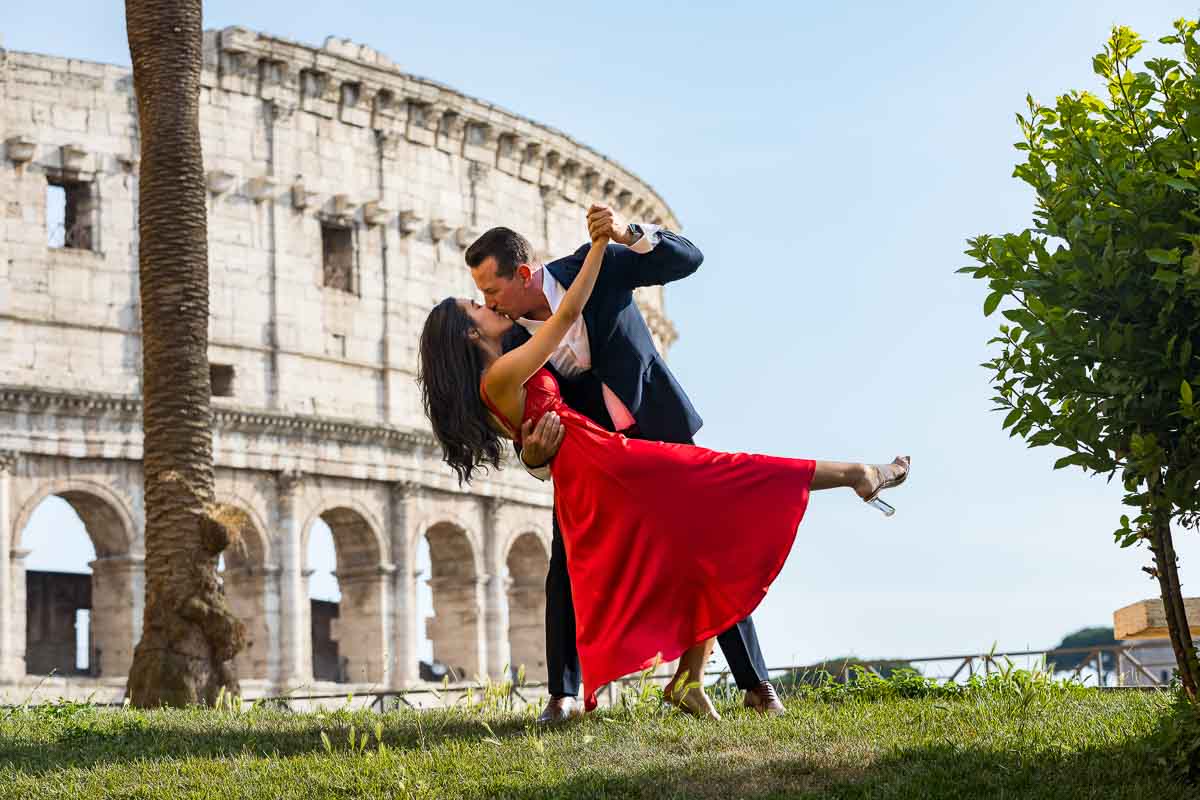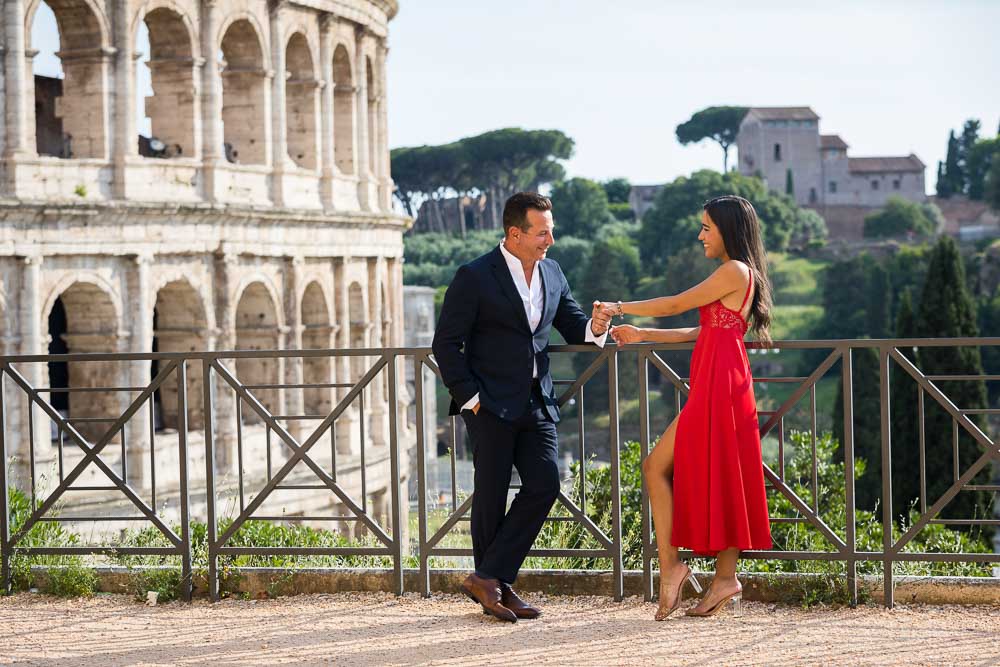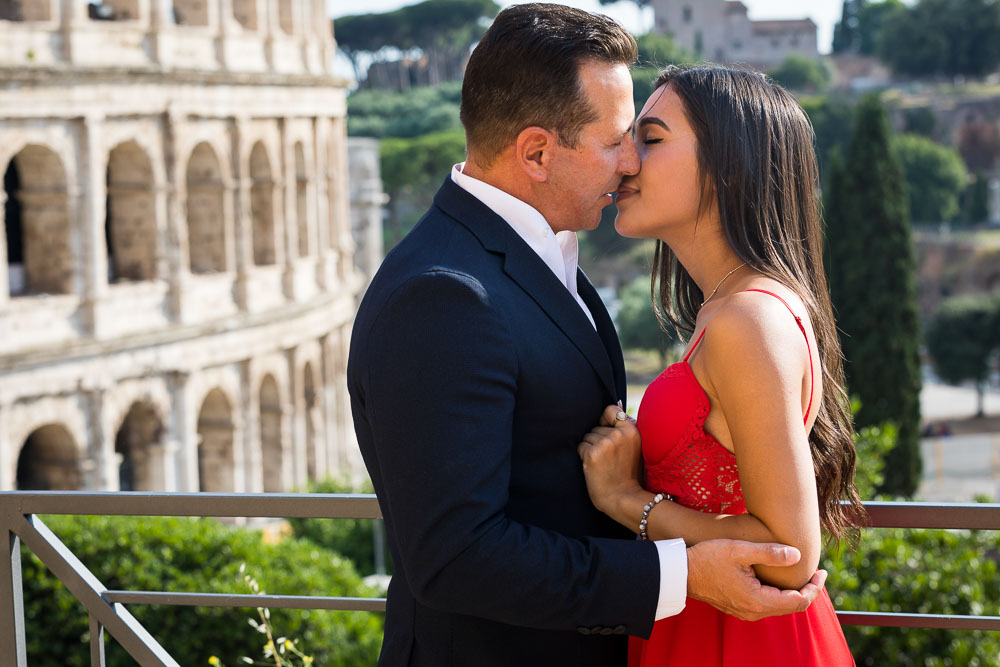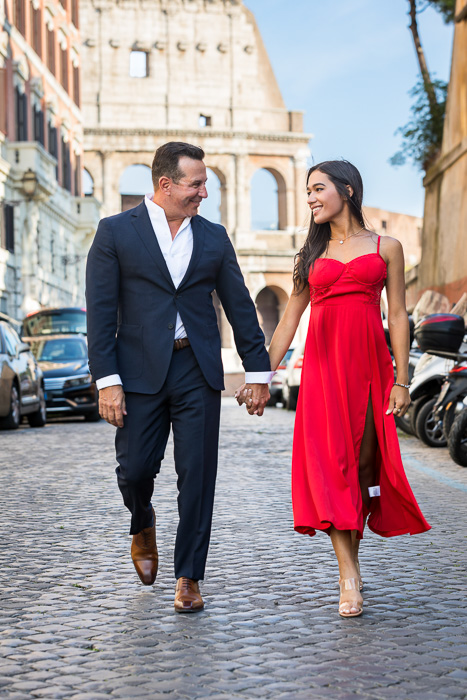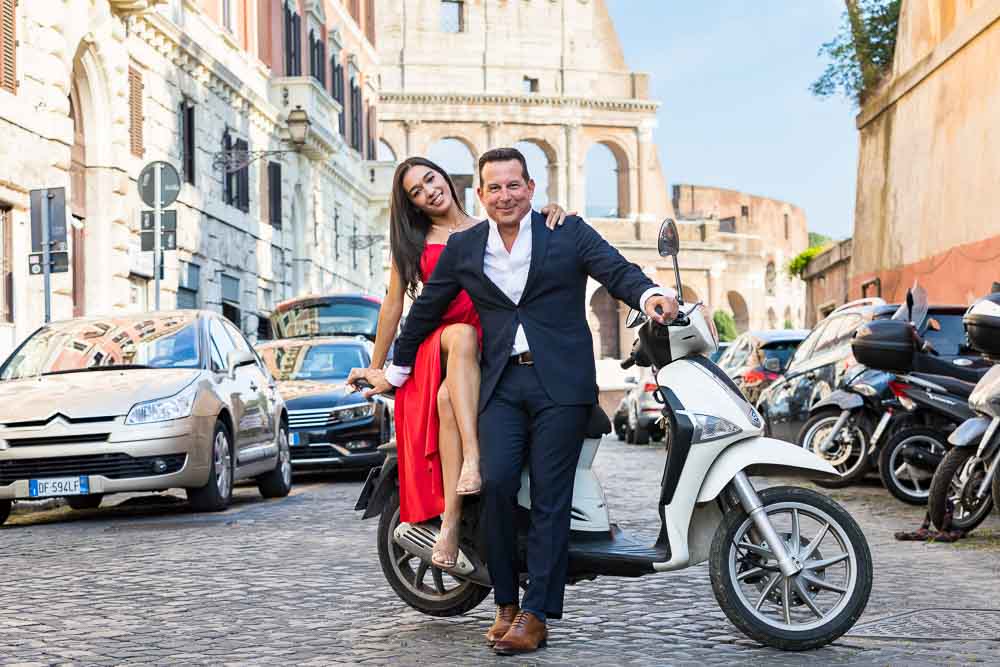 Our next stop was the one and only Trevi fountain! Still beautiful as ever even after the coronavirus pandemia. And not at all crowded with people and visitors. So we were really able to get some great portrait shots. With stunningly beautiful golden light shining through from the side buildings.
Then our next stop was the the Spanish steps. Which were also as beautiful as ever. Taking creative and unique pictures as we descended the large marble staircases. Reaching all the way down to the Barcaccia water fountain found at the bottom of the steps. It was the walking back up the stairs all the way to the top that proved to be somewhat difficult! Luckily we don't have pictures of the photographer panting for air..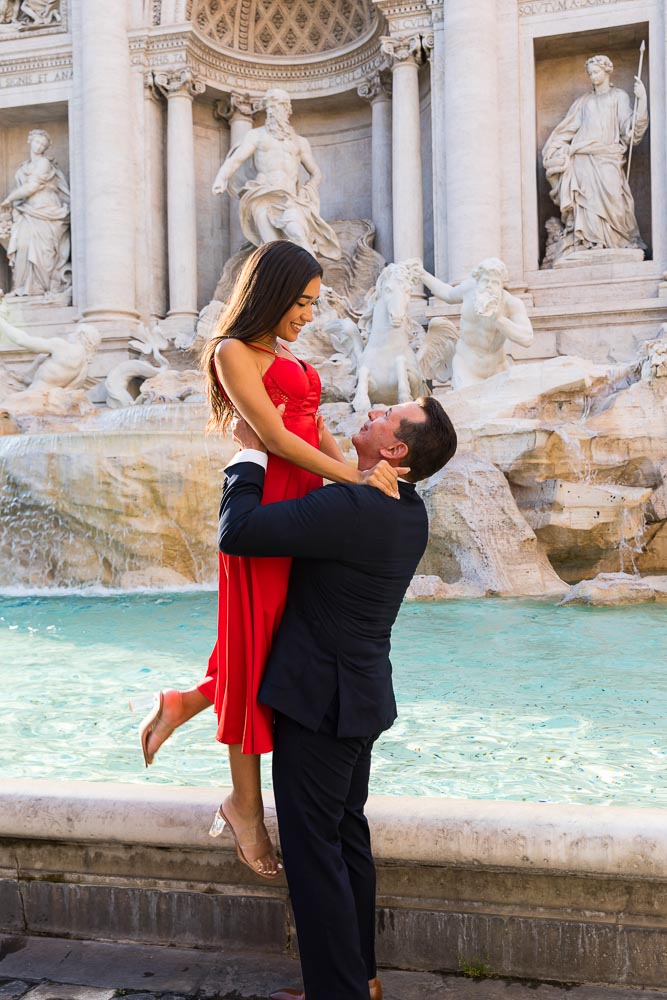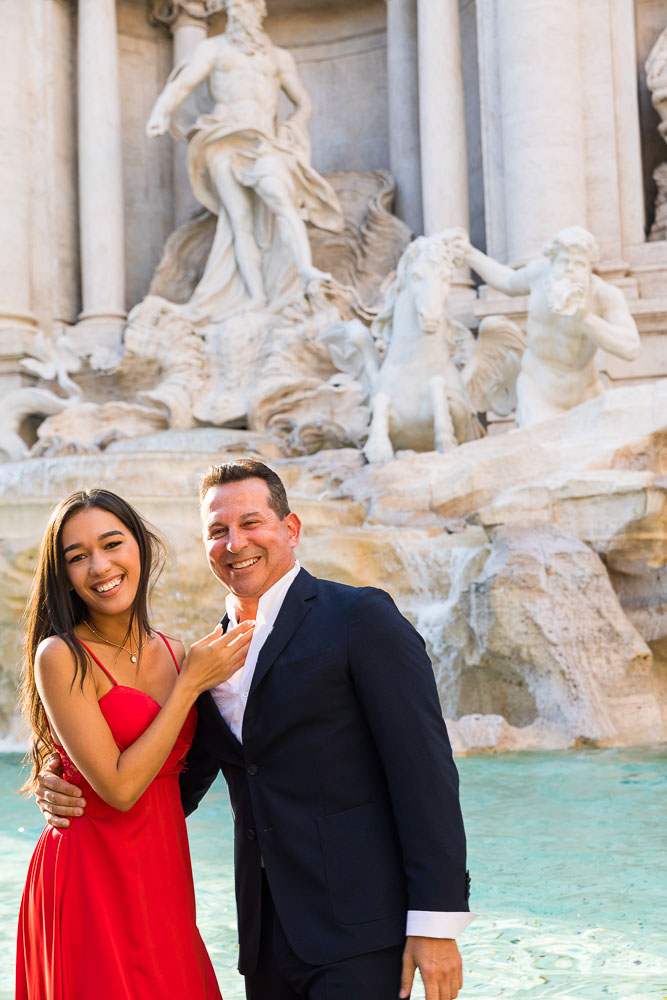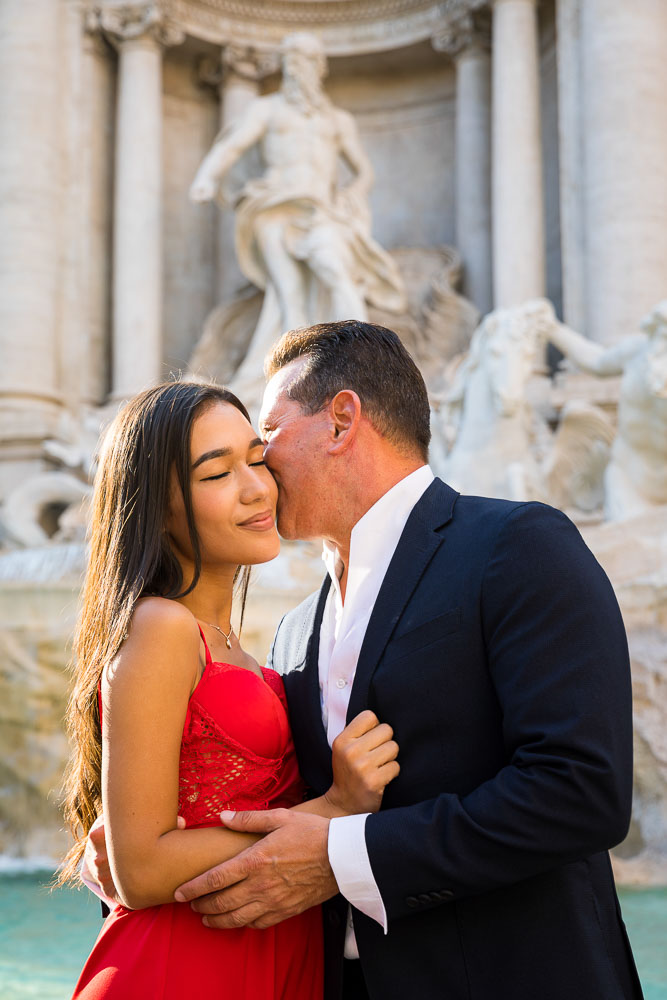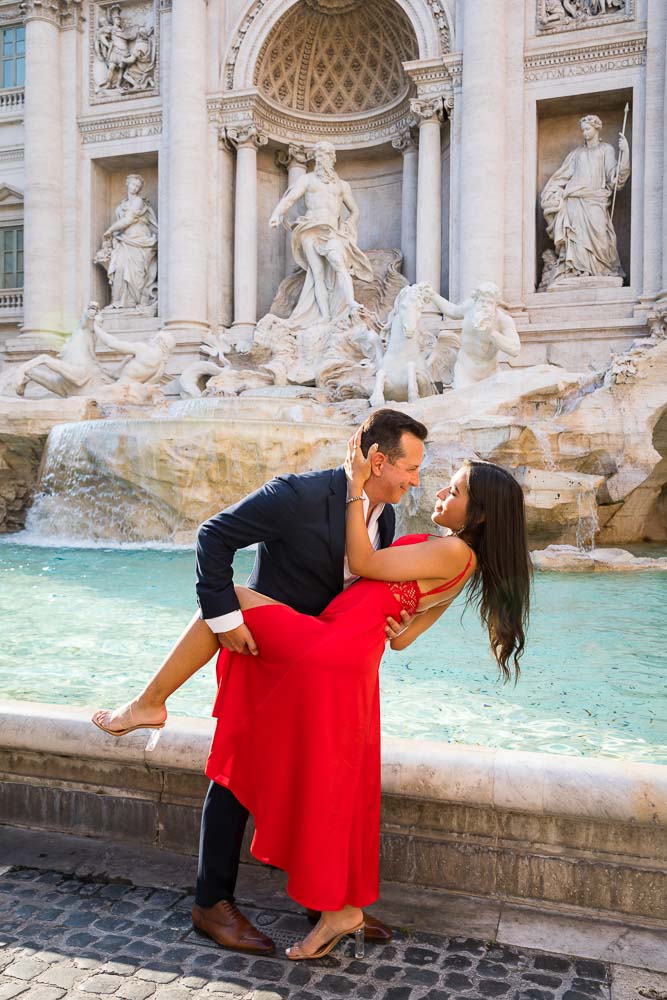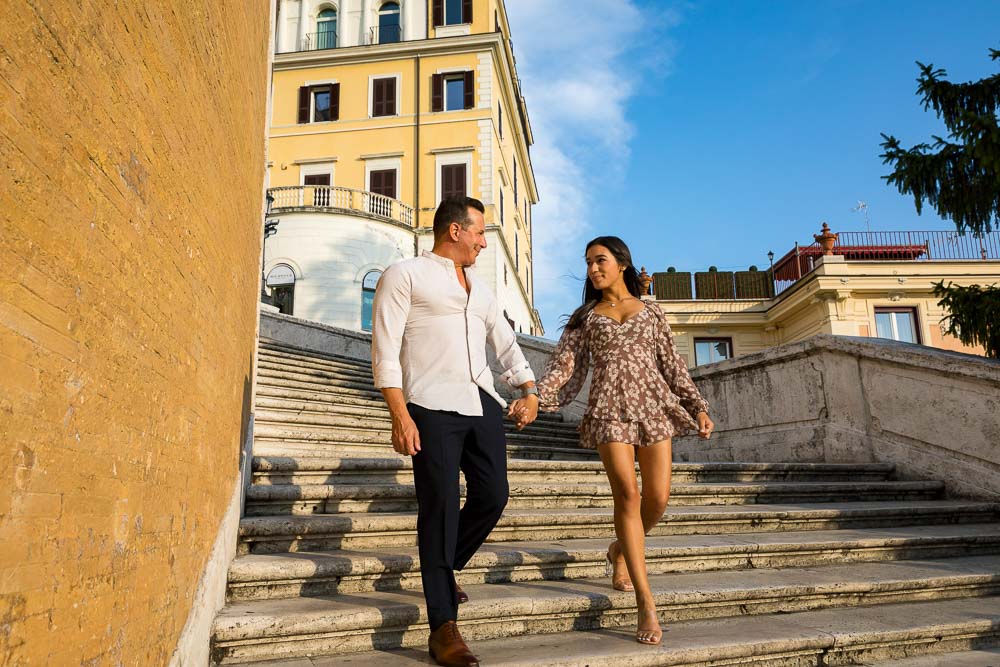 Our next stop was the beautiful Pincio park outlook. Which has just the most amazing view over the Rome skyline at sunset. Catching the very last rays of light in an awesome set of pictures. Mixing again portraits and more casual shots. Lastly, we took the minivan to the nearby Via Marghutta. A street made famous from the epic classic movie Roman Holiday. So the photo session could not be complete if we didn't include some typical and characteristic alleyways shots!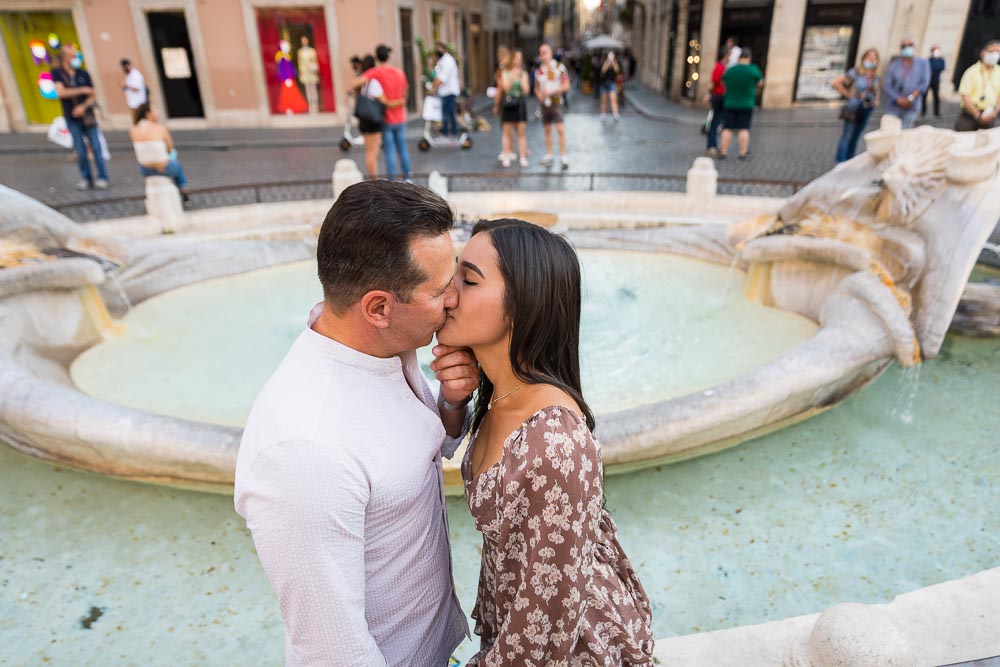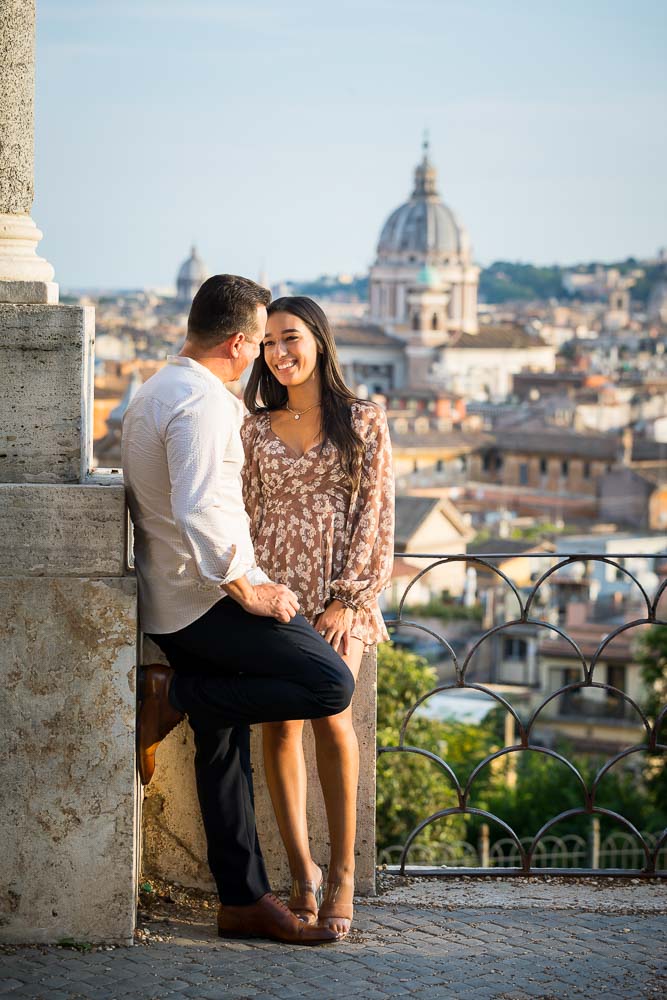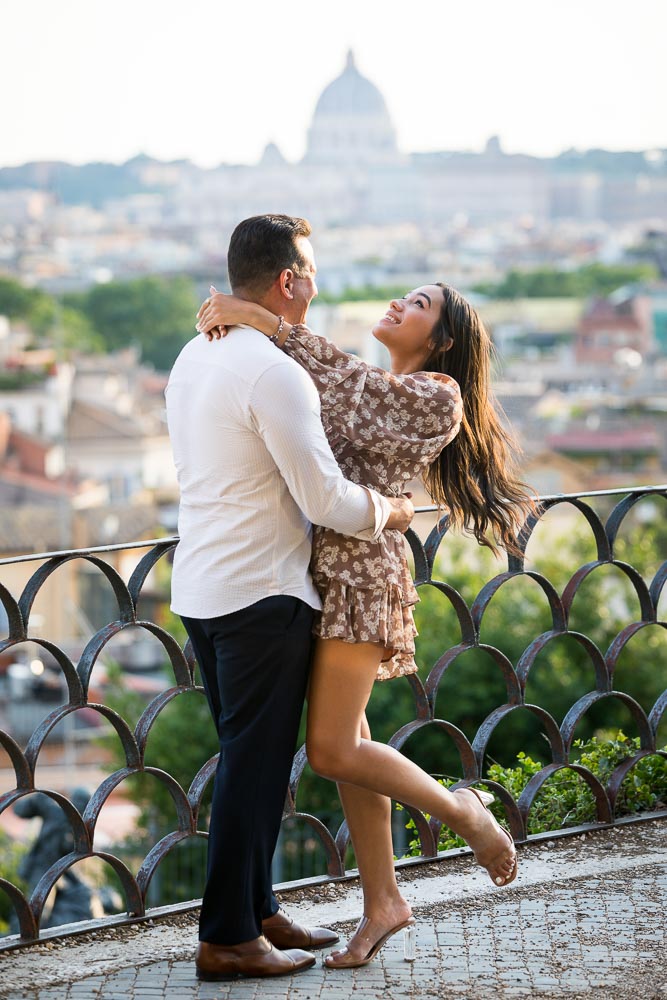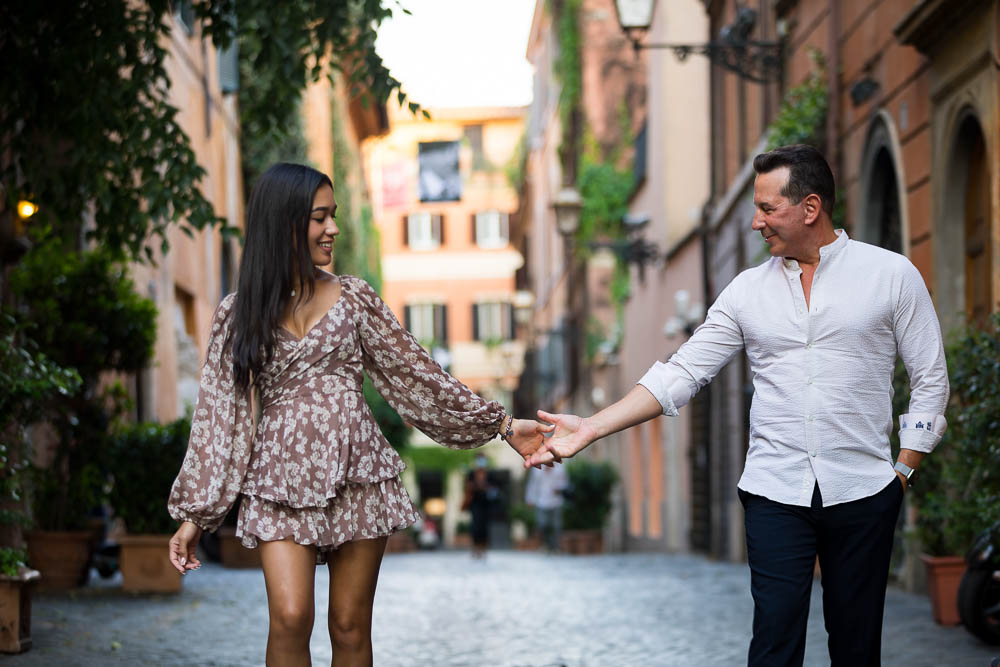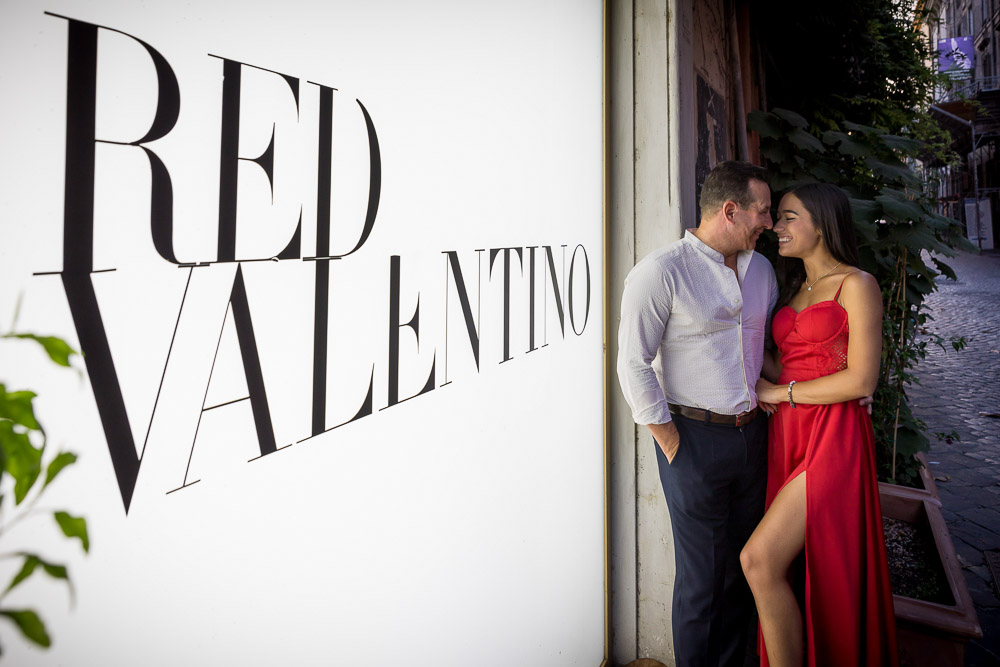 Out latest photo shoots taken from the Blog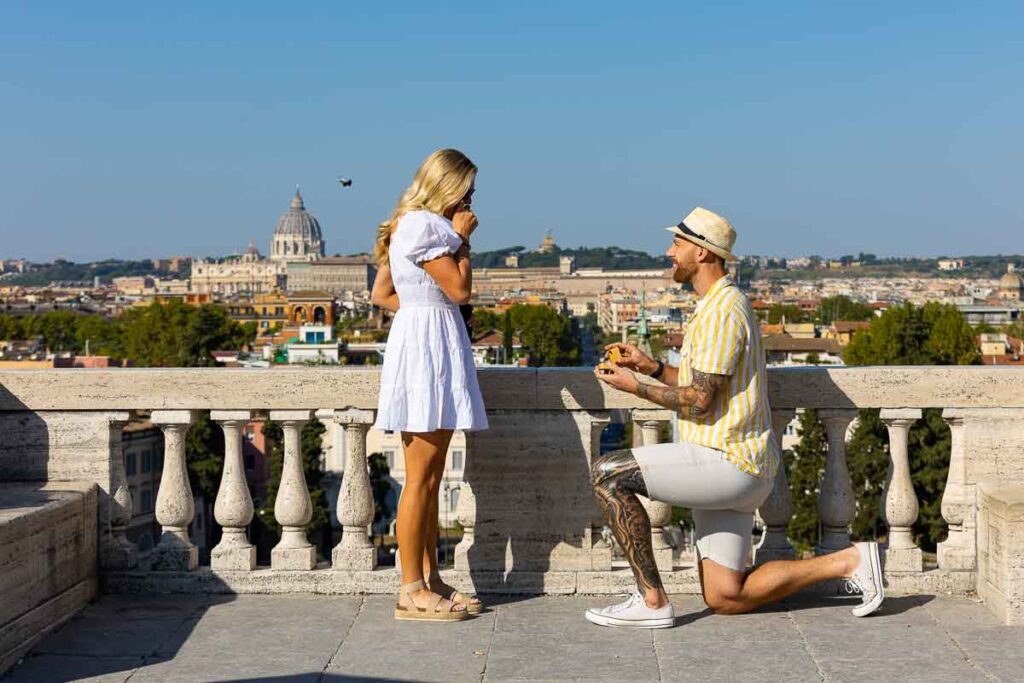 Pincio Terrace Wedding Proposal candidly photographed and video recorded from a distance. Then on an engagement photoshoot in the Villa Borghese park!
Read More
Summary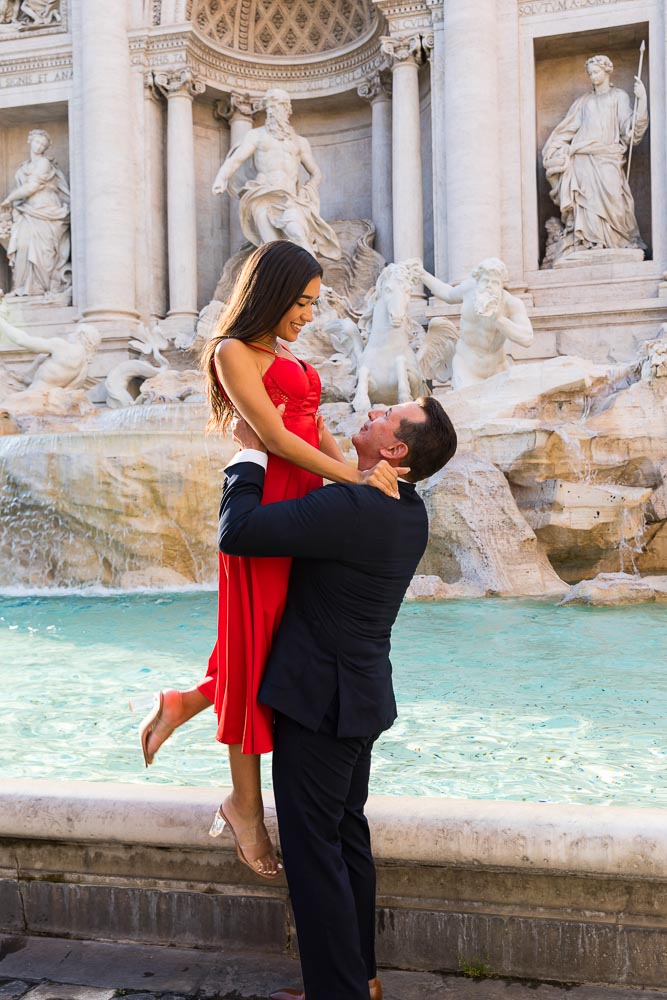 Article Name
Romantic couple photo shoot in the streets of Rome Italy
Description
A love story photo session photographed in the streets of Rome starting at the Roman Coliseum and making our way to some of the most scenic and iconic locations in Rome.
Author
Publisher
Publisher Logo