A Fun and Romantic view over Rome
Castel Sant'Angelo
What an outstanding photoshoot in Rome! Heading into the city by car and choosing Castel Sant'Angelo as our first photo shoot location. Starting on the center of the bridge; framing the Castle in the background with the angel statues looking in  from the sides. Then we were illuminated by the idea of a solo fashion mini shoot in front of one our favorite statues in the bridge. A picture which could very well pose to be the cover of a fashion magazine! Then we headed down to the Tiber river water side to continue with our Rome Couple Photoshoot. Perfectly framing the castle, the bridge and the river while illuminating the scene with the aid of external flash lighting.
Piazza del Campidoglio
Was our next stop. A must include location to give the photography session the ancient roman look! With a one of a kind view over the Roman Forum from various terraces. As well as wide and scenic staircases. Where to enact different posing ideas. Beautiful white marble roman statues to use as backdrops. And colonnade with suggestive lighting shining in from the sides creating interesting light contrasts.
Colosseum
Shooting first by cobblestone alleyways which looked into this large and massive monument in the background. Taking different pictures while walking around and being fun and romantic. Then we circled around the landmark and headed to a nearby hill. Which has a fantastic view over! And where we were able to photograph different style portraits. Ranging from dynamic couple portraits. To more artistic silhouette photographs. As well as some happy and fun solo portraits!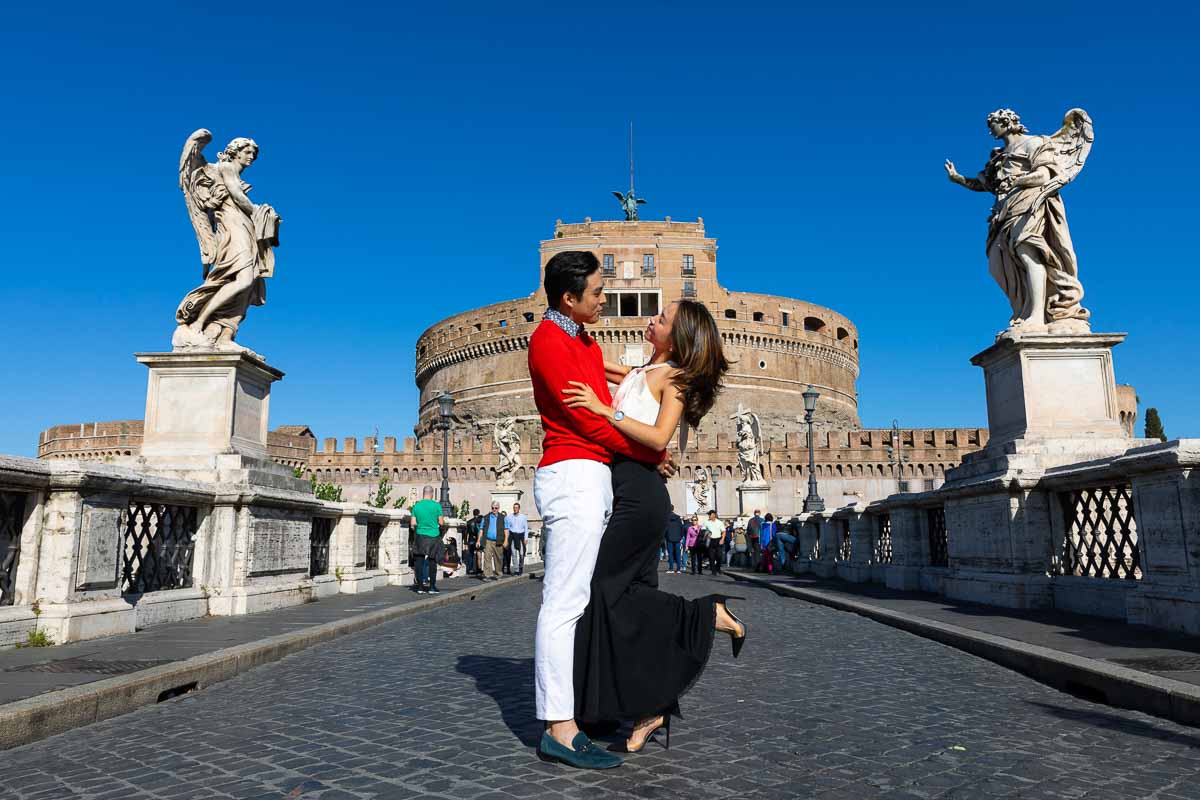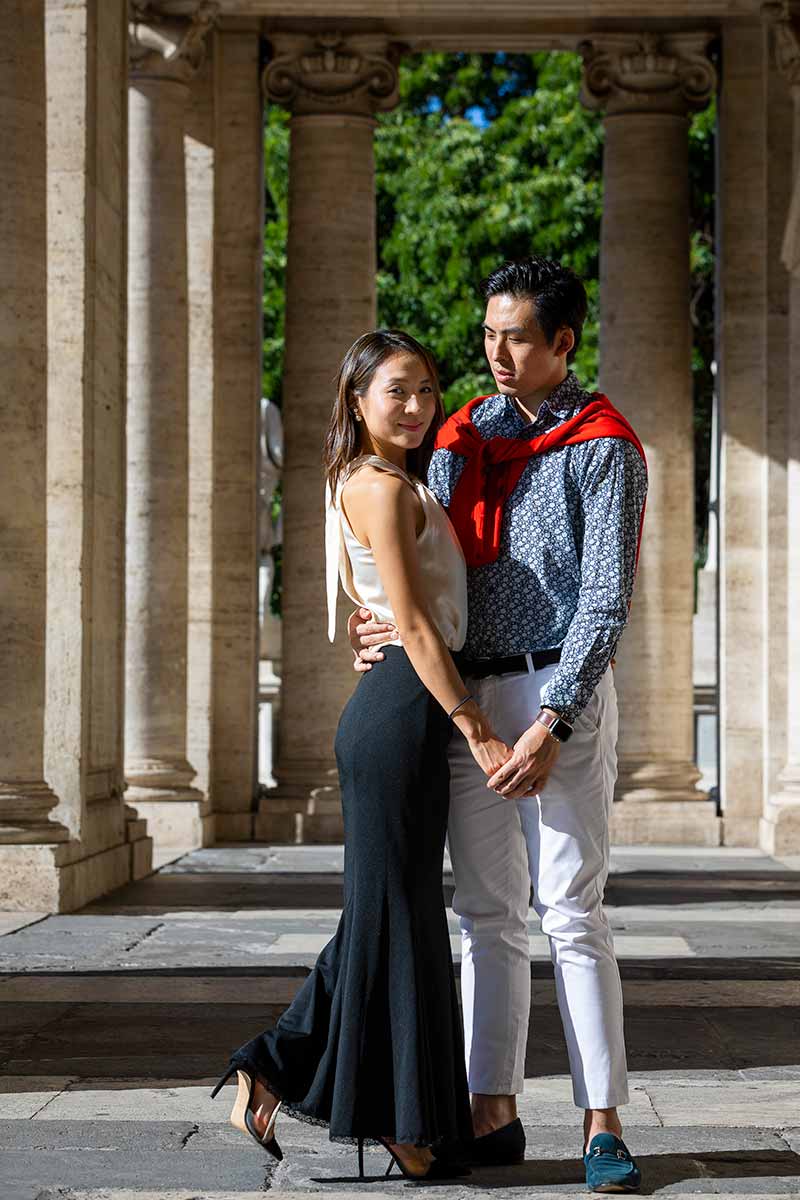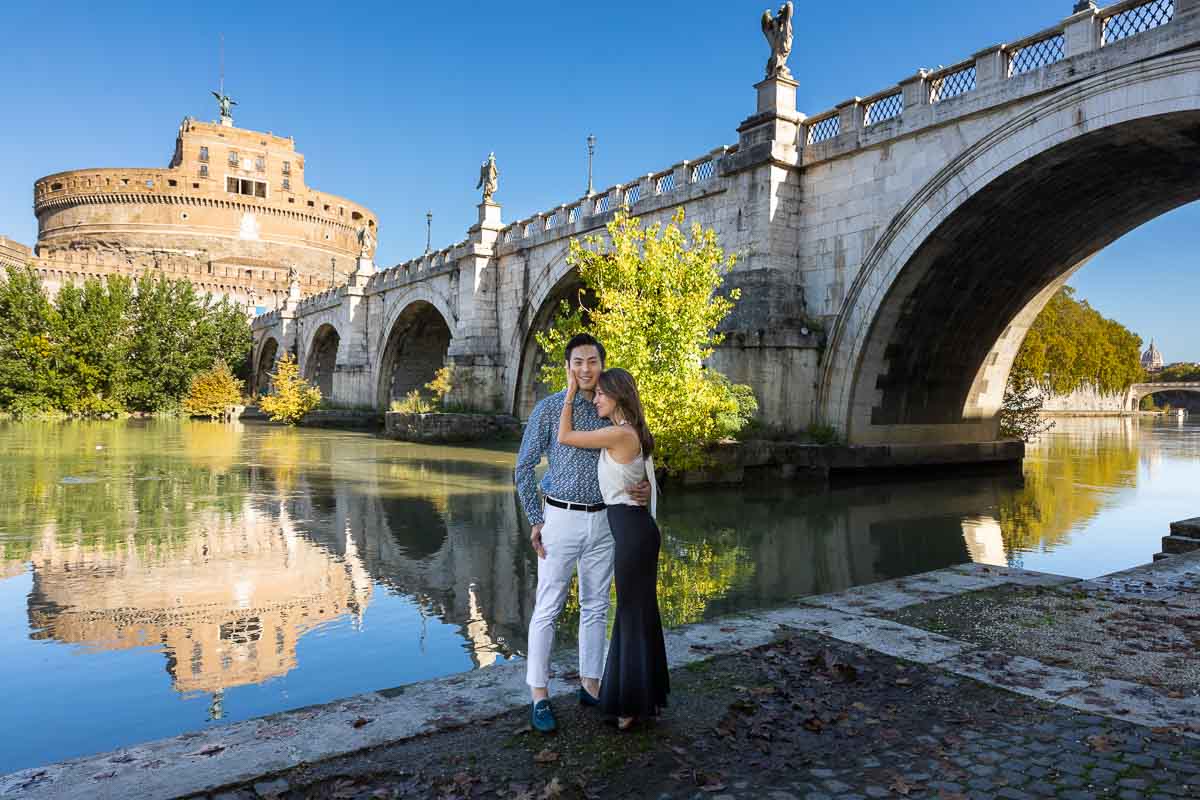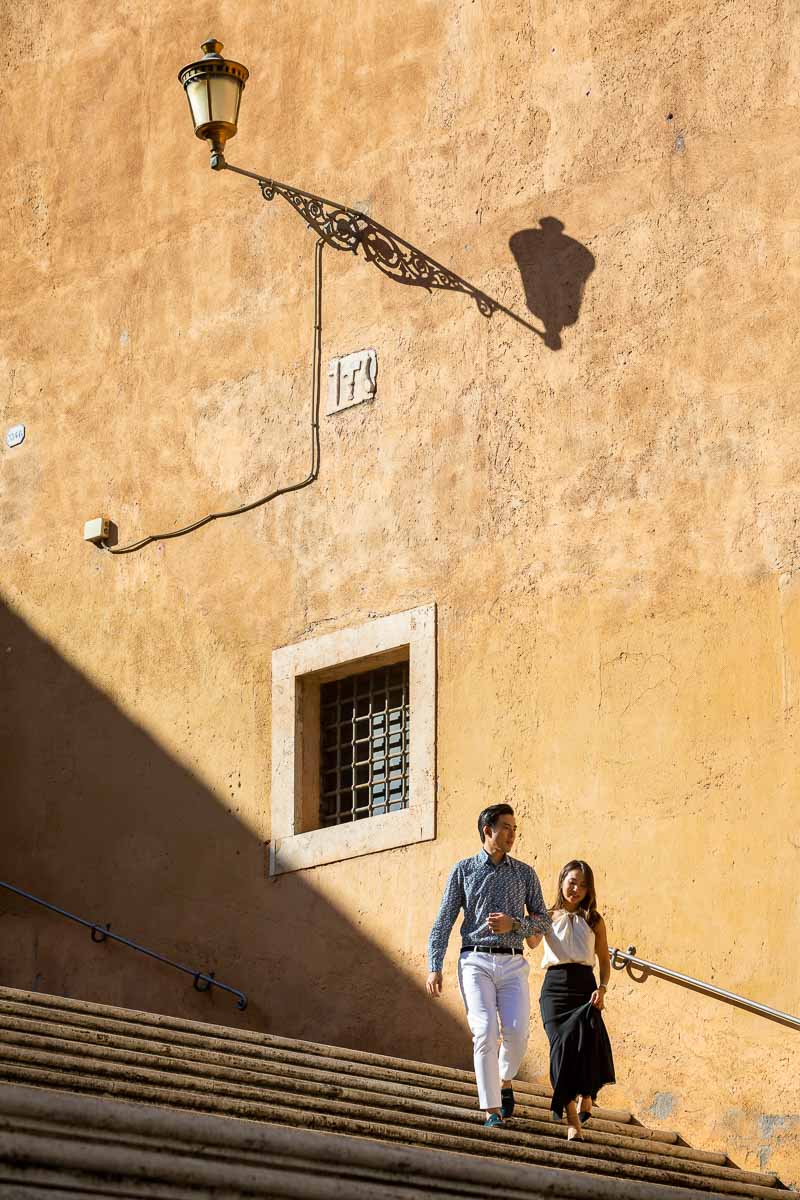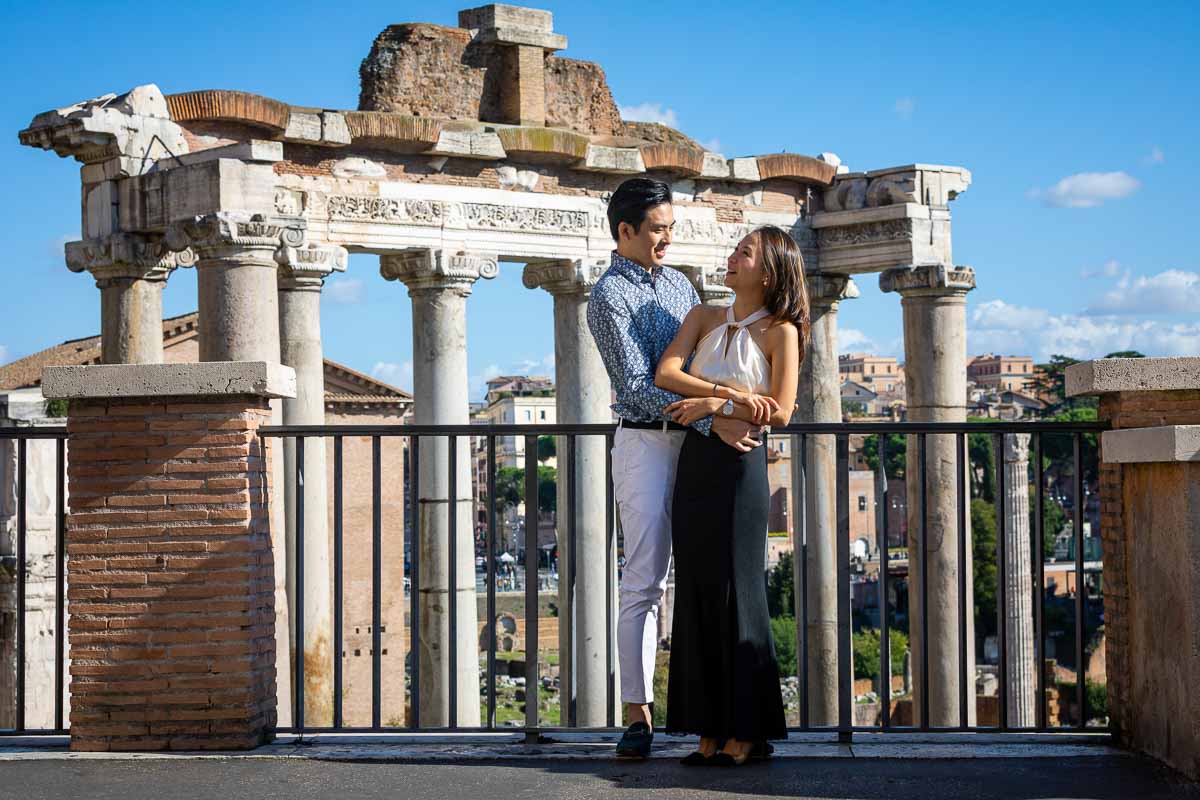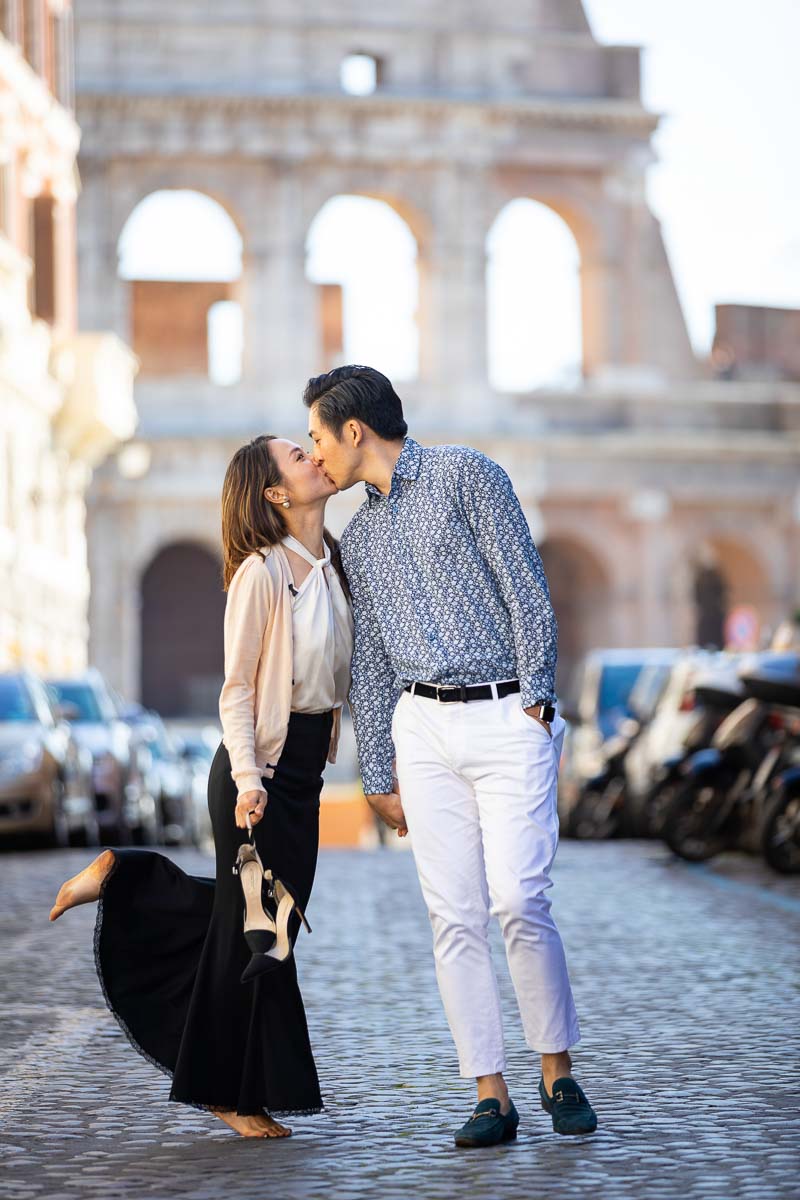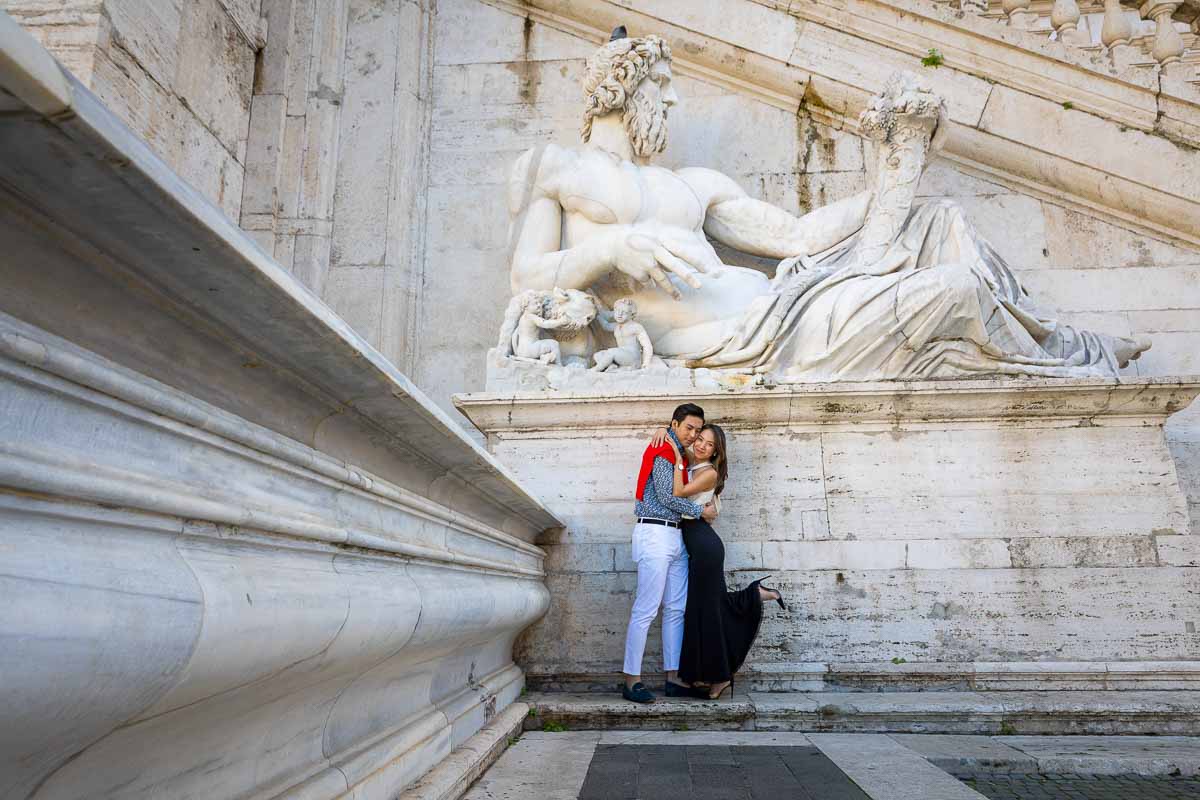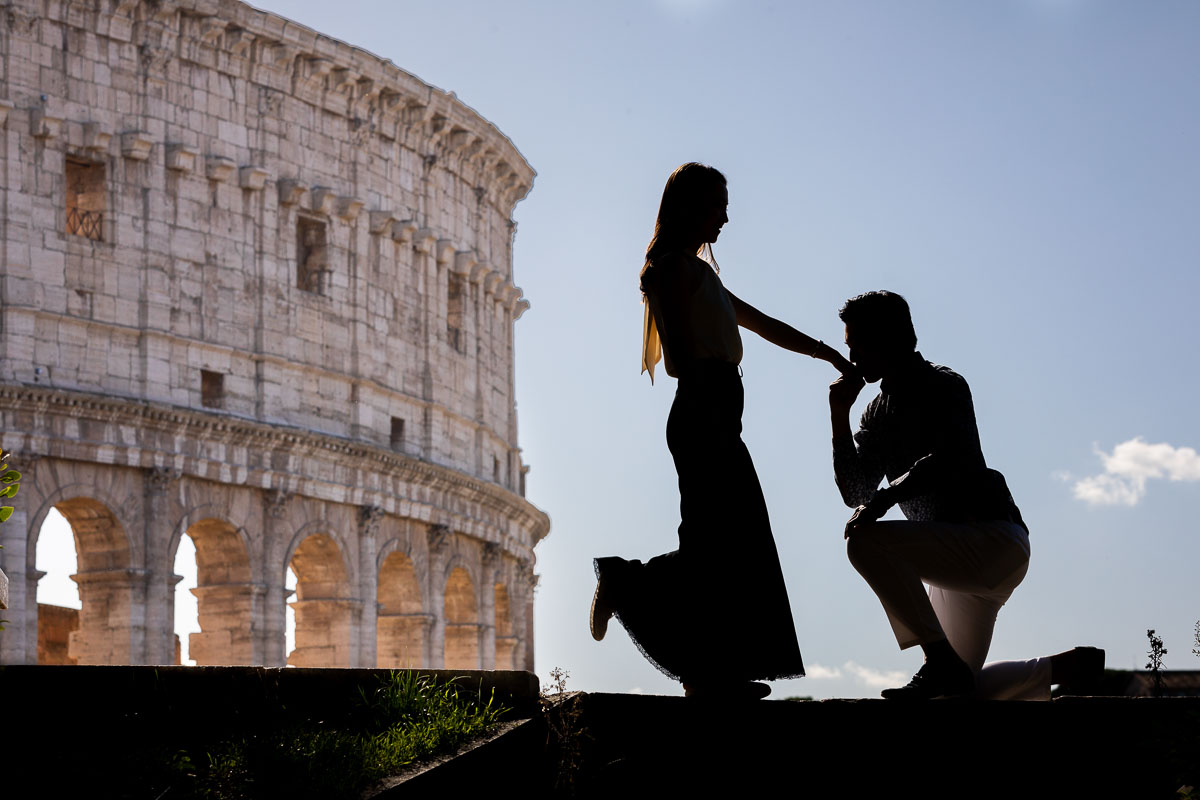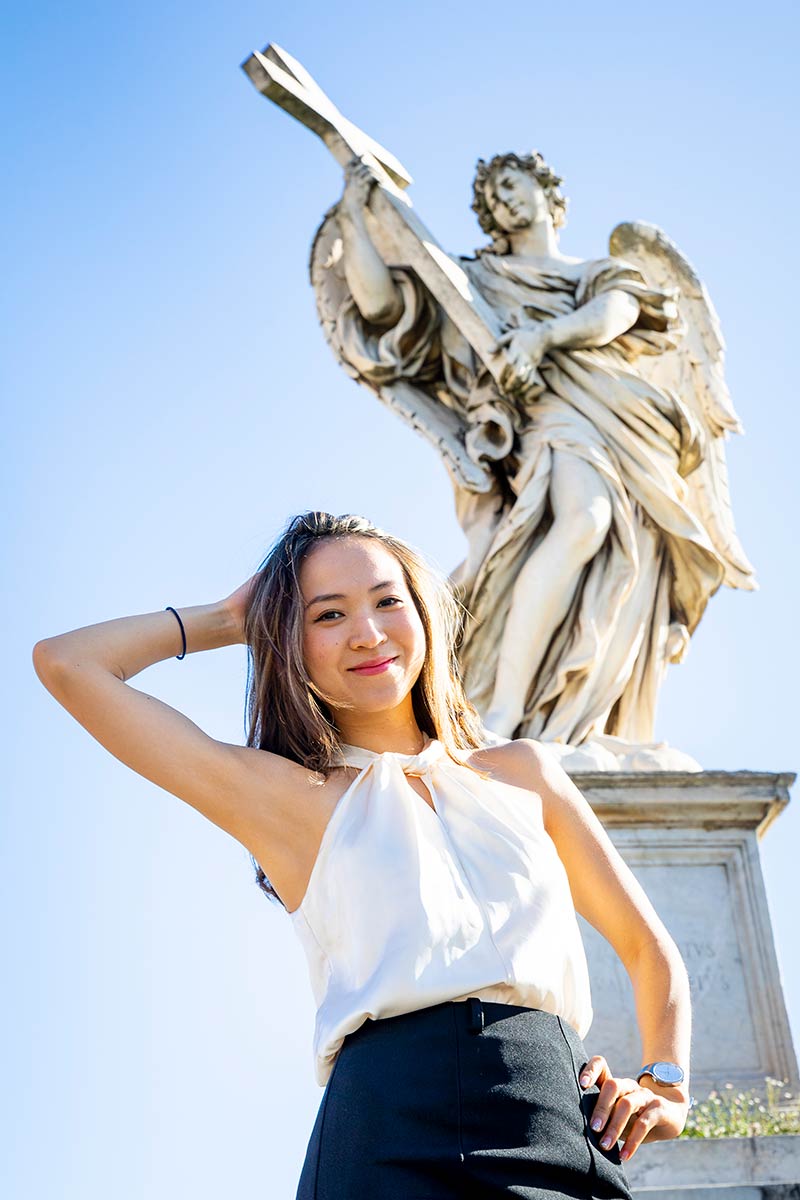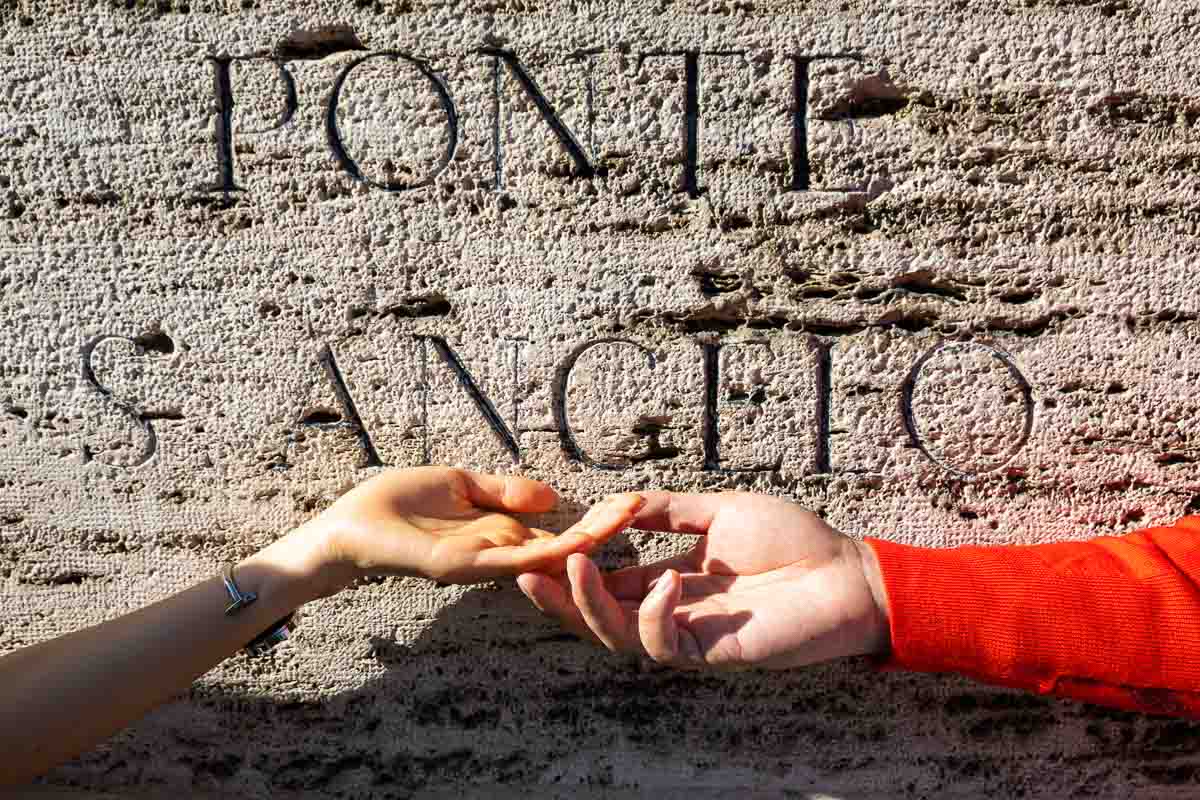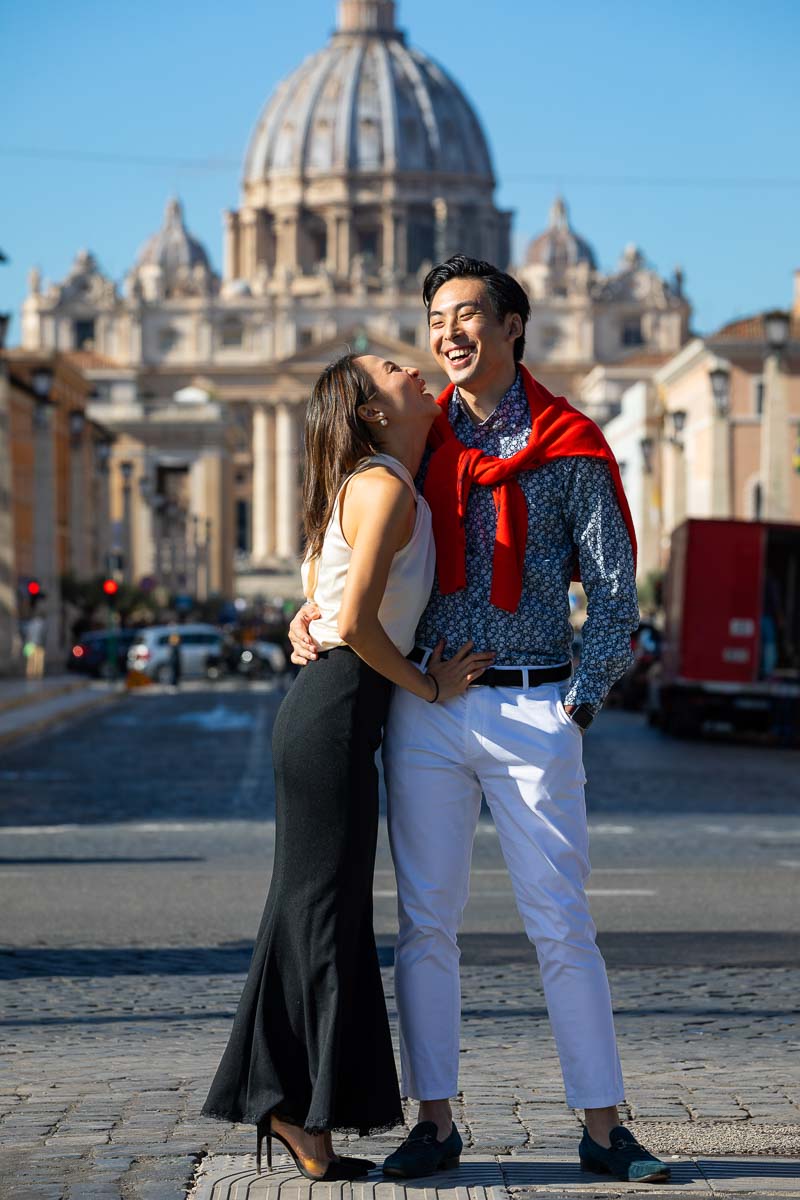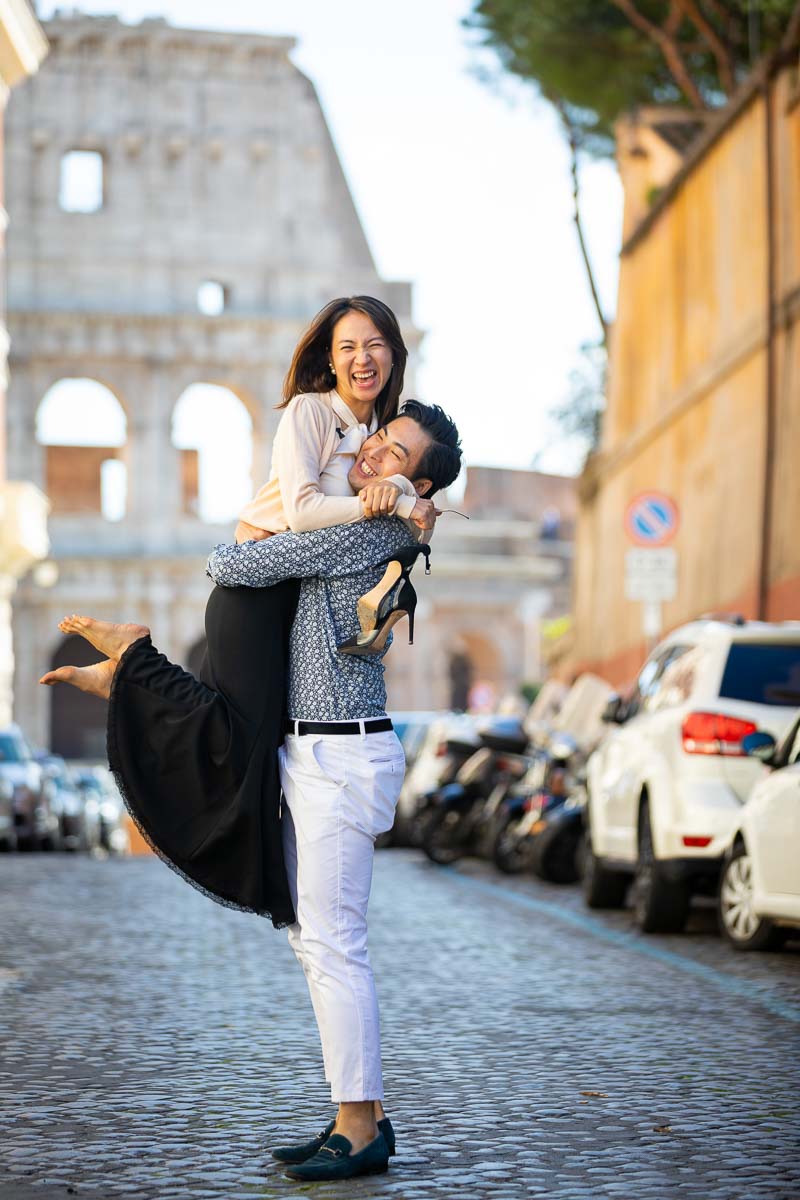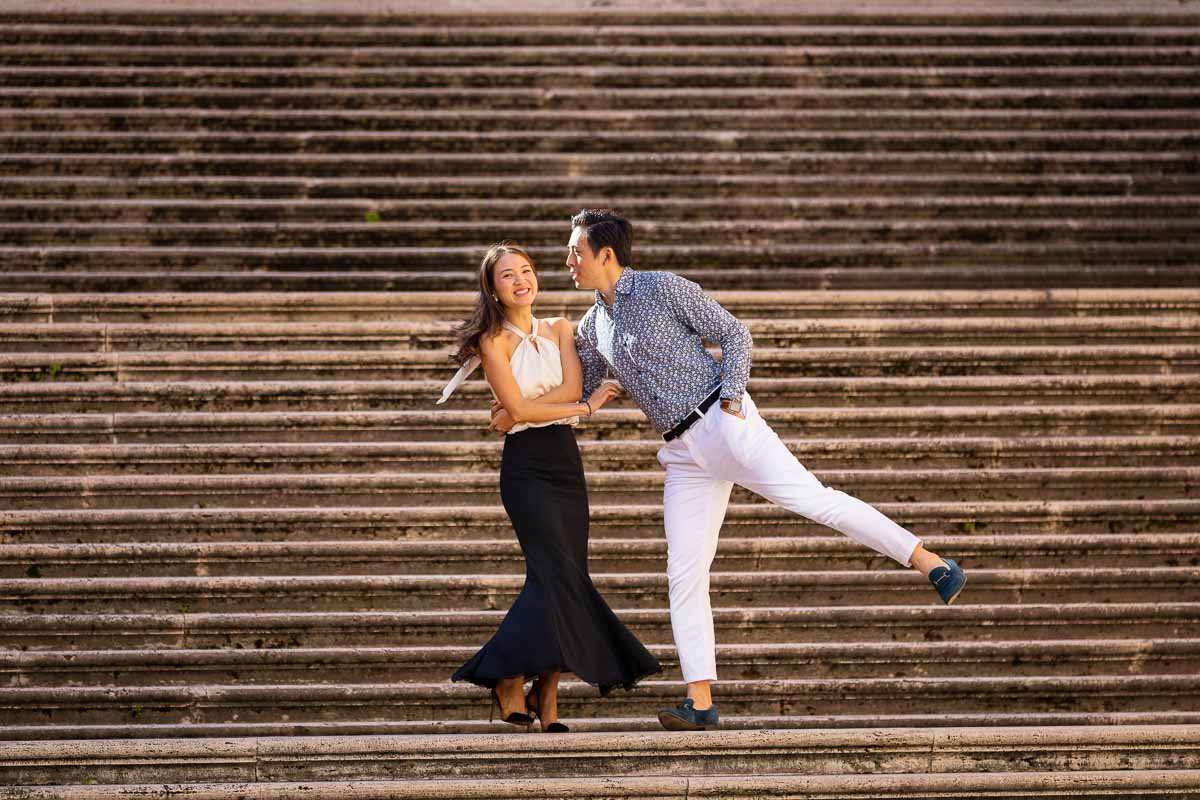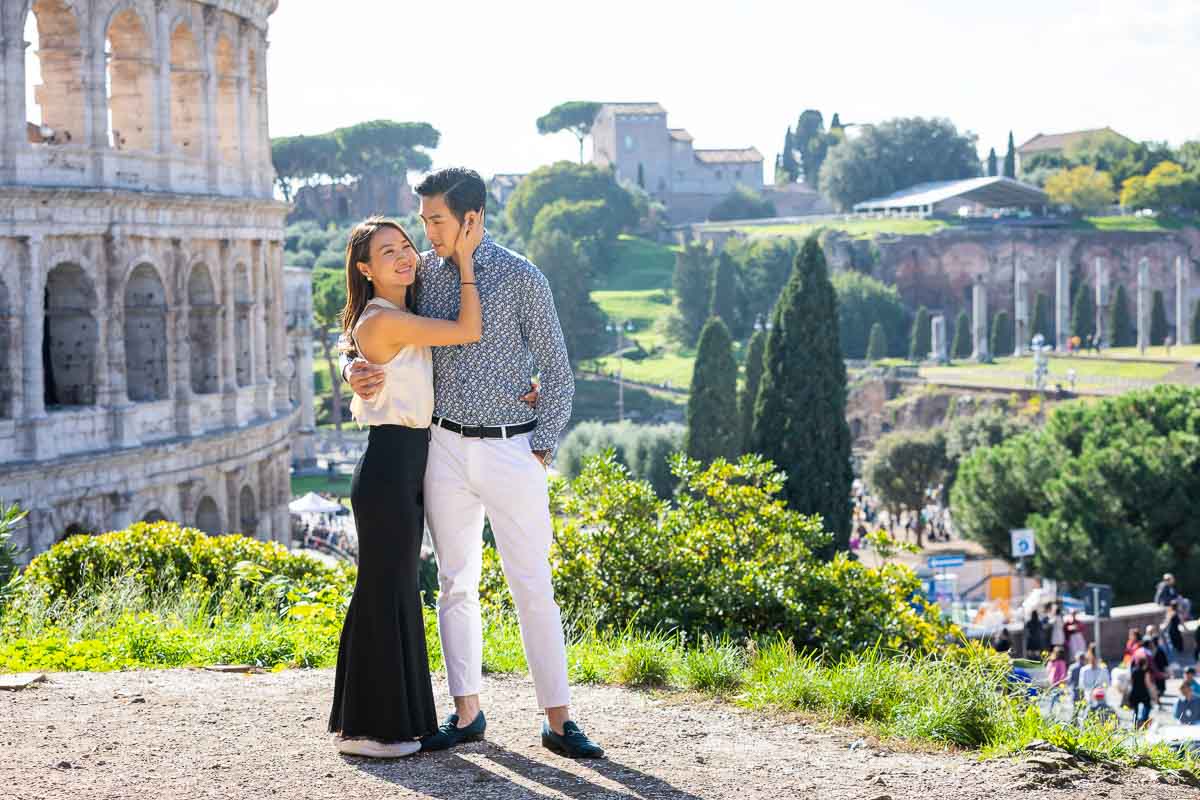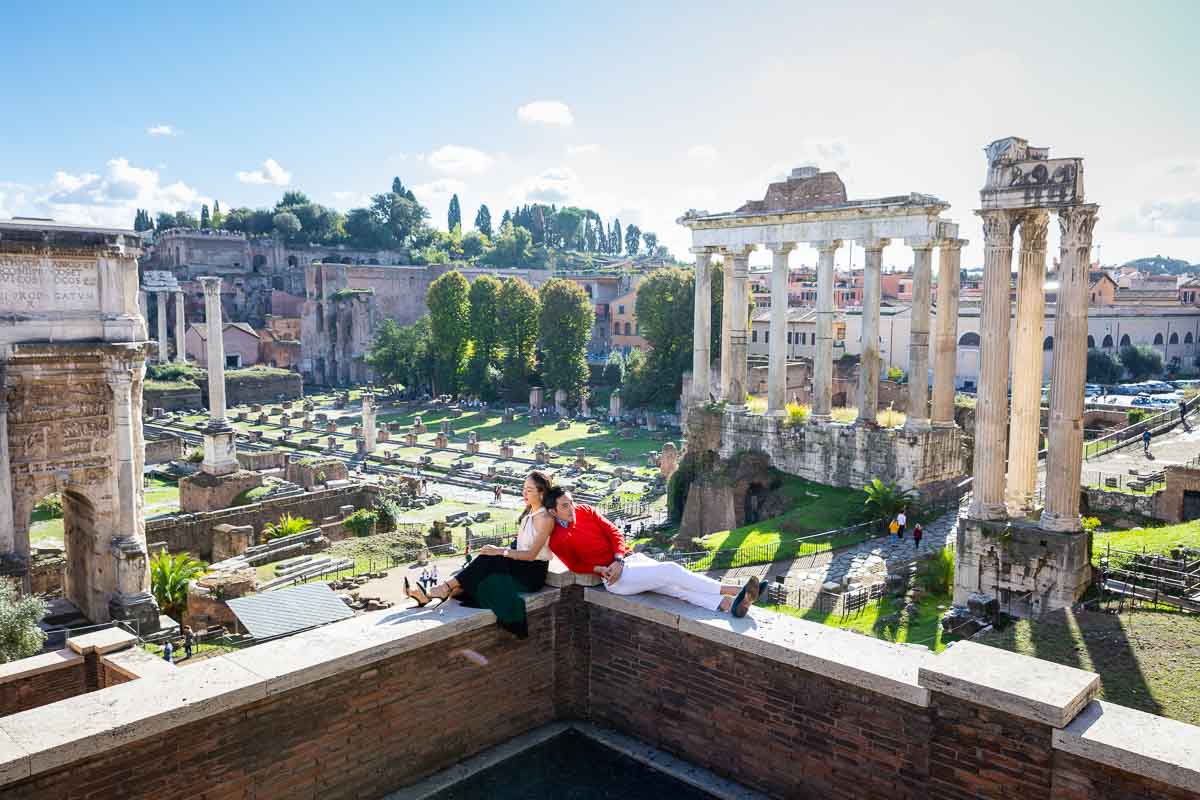 Time of the year: November
Time of day: morning session 10:00 am to 1:00 pm
Duration: 3 hr Rome Couple Photoshoot with 4 hr car service
Location: Castel Sant'Angelo | Capitoline hill piazza del Campidoglio with a view over the roman forum | Colosseo
Curated imagery by the Andrea Matone photography studio. Check out the Portfolio.
Start here to learn more about our photo sessions. Click here for prices and bookings
Out latest photo shoots taken from the Blog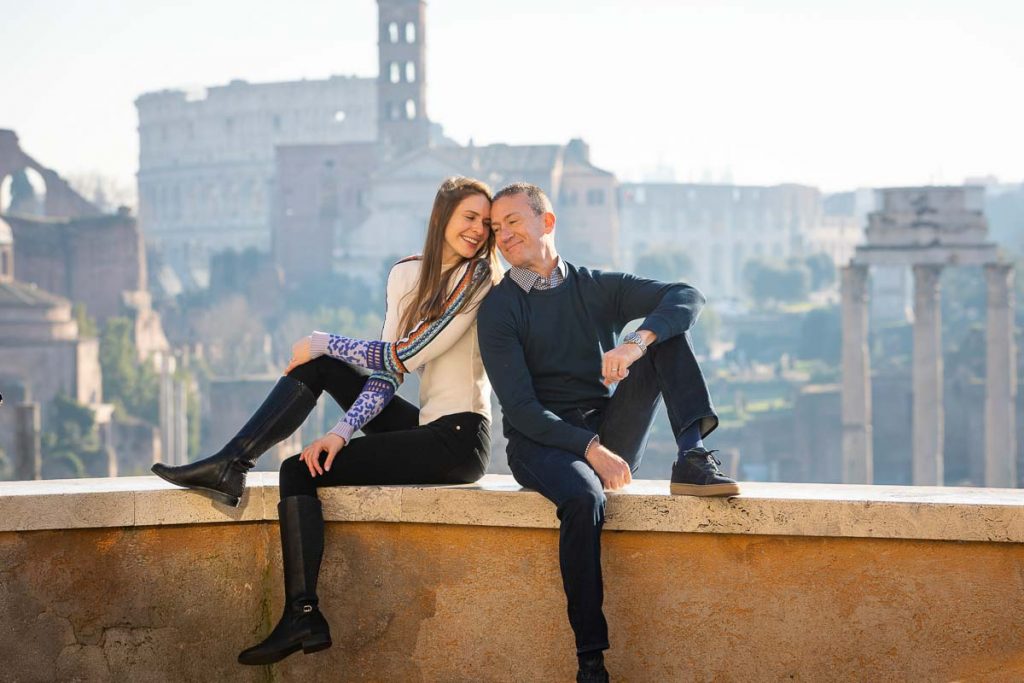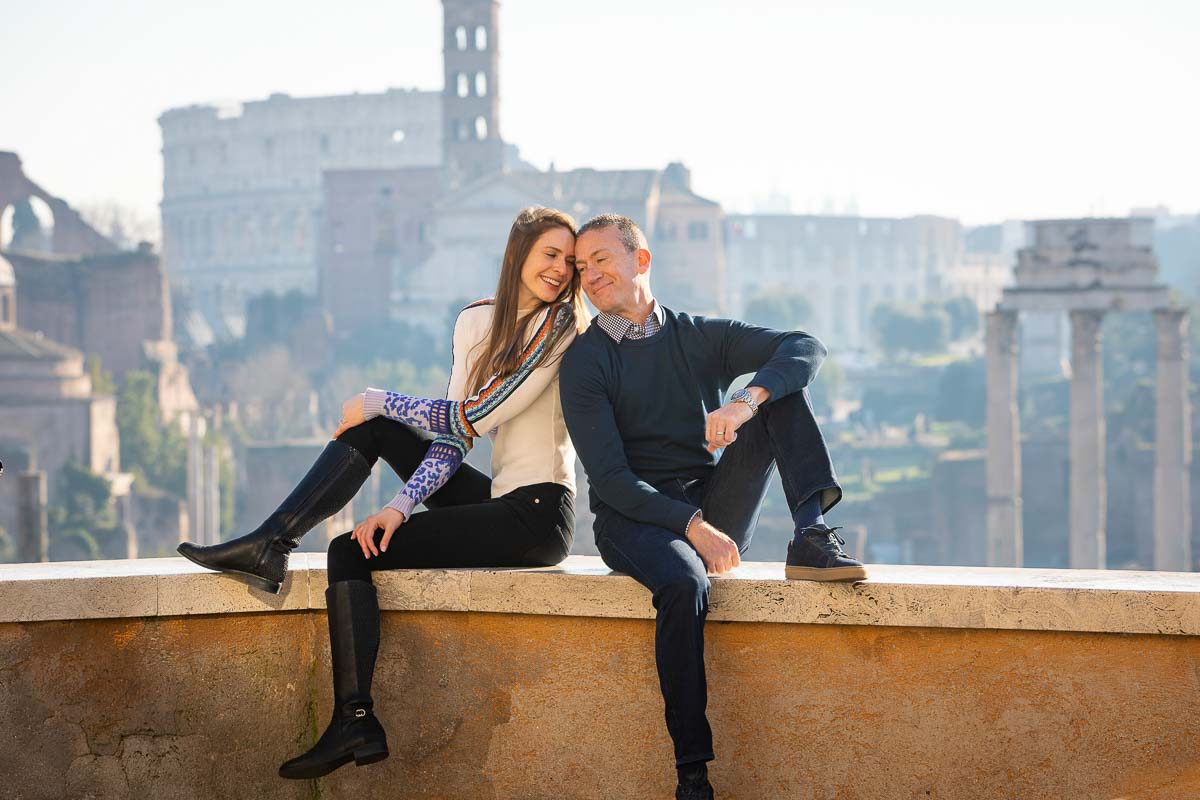 Walking around the Eternal city taking unique and creative honeymoon photos
Read More
Summary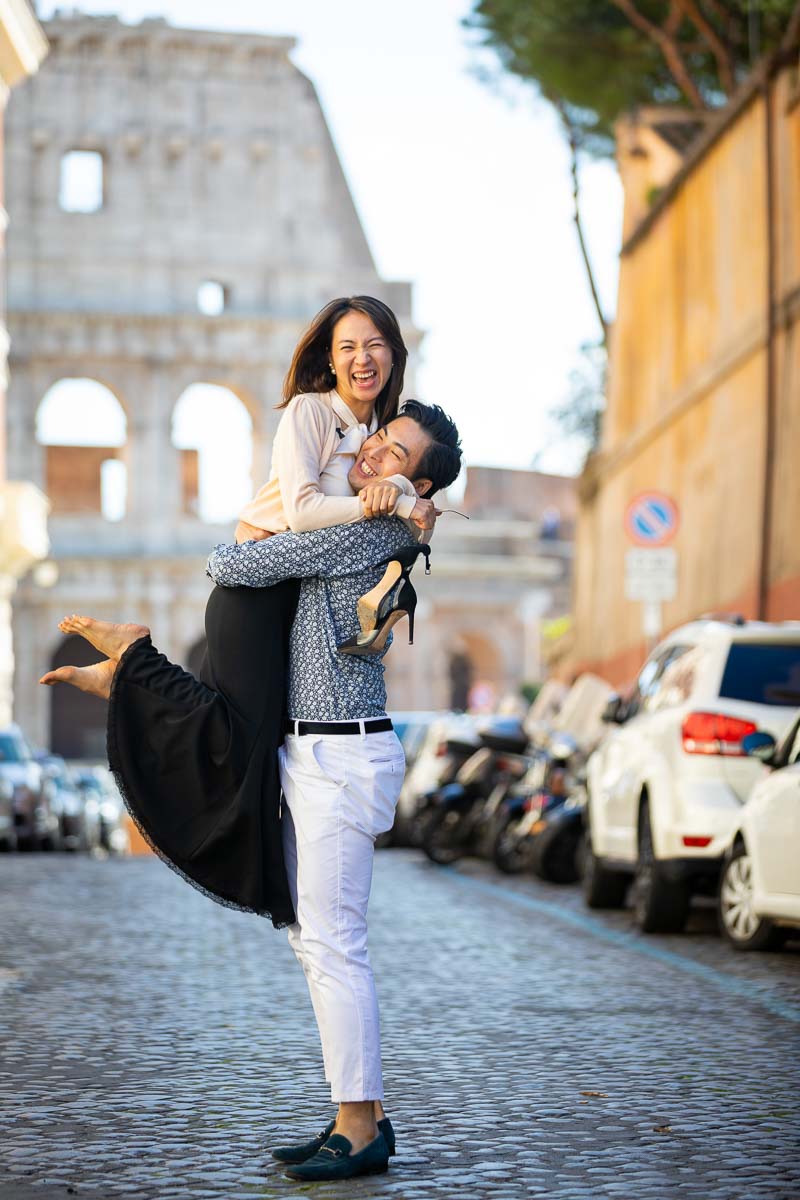 Article Name
Taking pictures together in Rome Italy
Description
An unforgettable photo session around Rome's most beautiful and scenic locations
Author
Publisher
Publisher Logo