Engagement photos in Florence
Piazza del Duomo
After an amazing Rome couple photoshoot, we met again in Tuscany to continue this unique and romantic love story photo session with a couple photoshoot in Florence! What an amazing day and great memories immortalized in unforgettable pictures! But let's wind back to the beginning. Meeting underneath the beautiful Cathedral Santa Maria del Fiore found in the enchanting Piazza del Duomo. Where we began shooting trying to find prestige angles. Although the high number of bystanders can really make it challenging to get a nice clear photograph. But with the help of my trusted photography assistant we were able to pull it off! Receiving some great help with lights and logistic support! Not to mention a fun and photogenic couple with a a stunningly beautiful bouquet of 50 red roses. Roses which were used to ask the big question! Surprising her fiance with a surprise wedding proposal the night before in an exclusive location in Florence. So we continued to celebrate this wonderful occasion!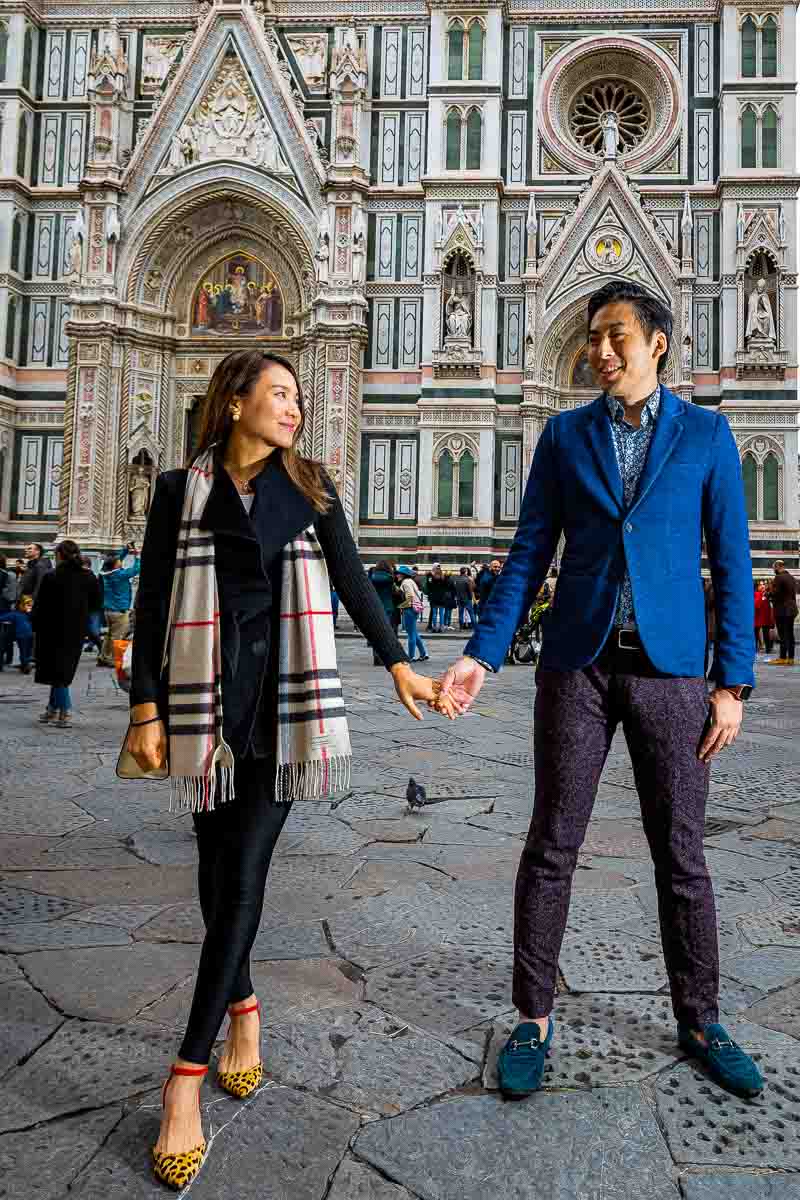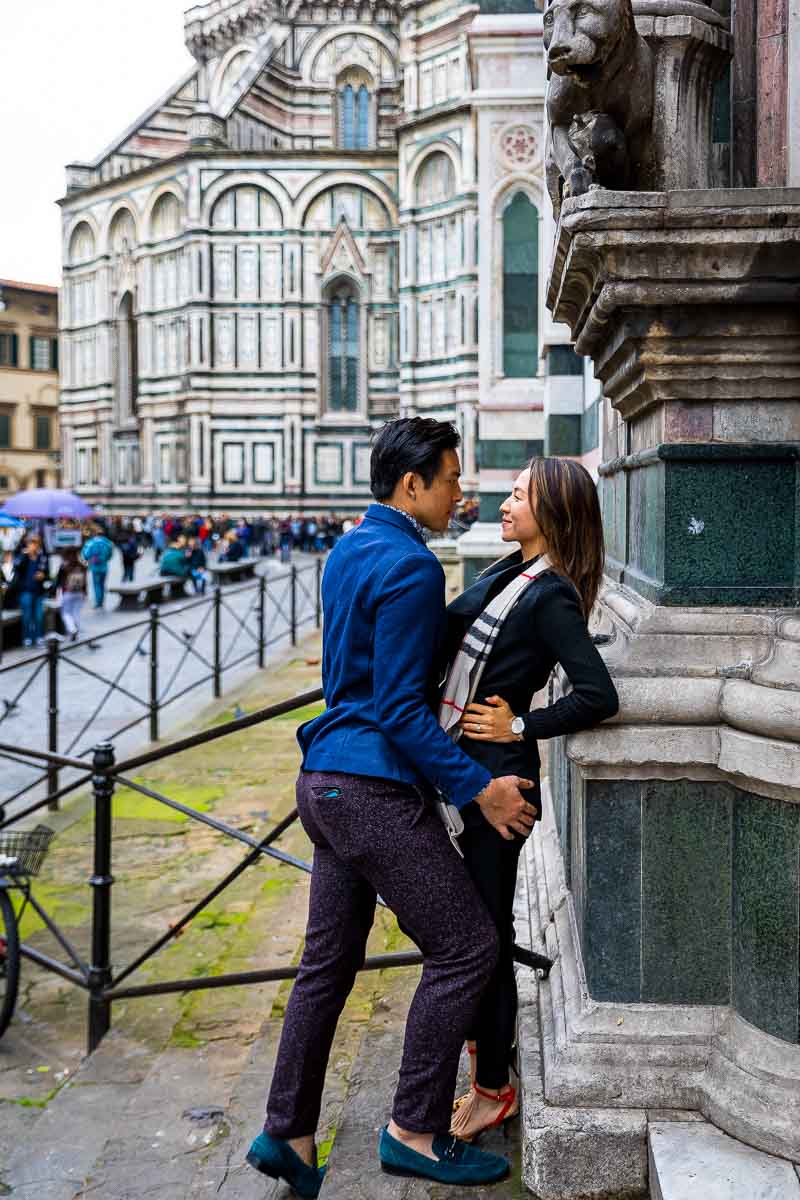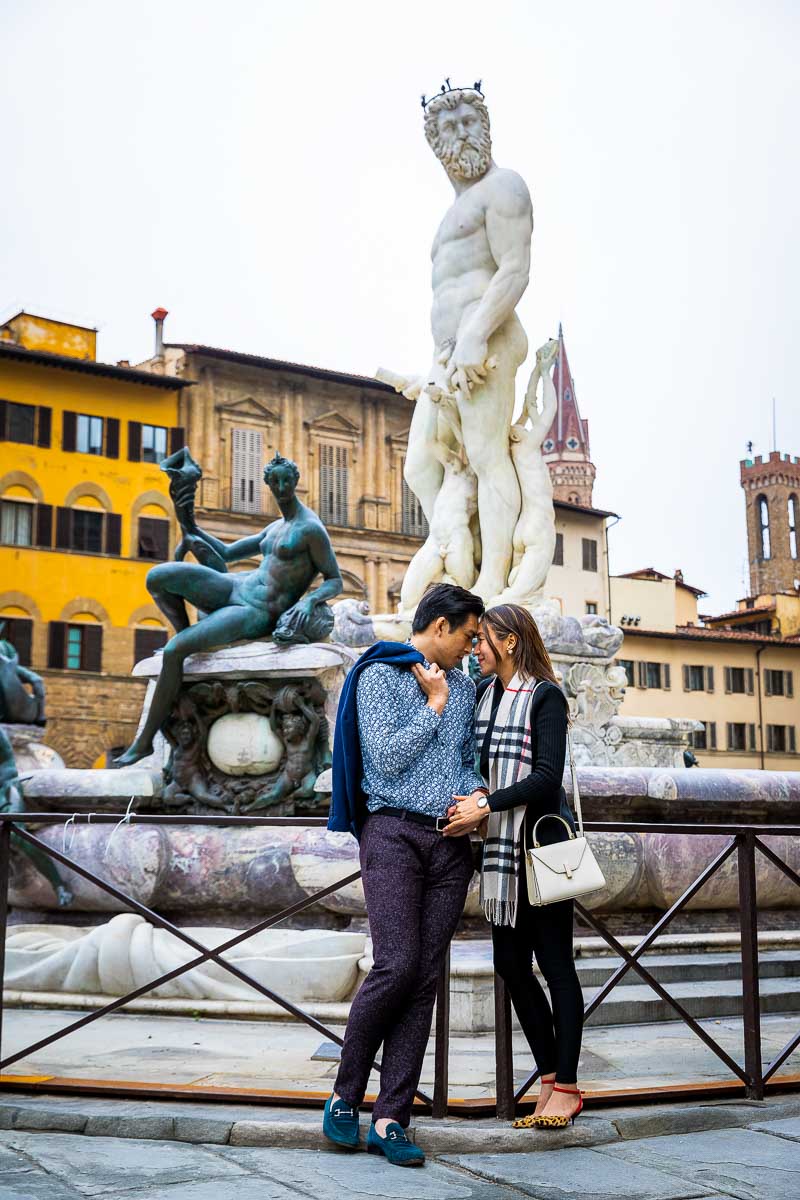 Walking from Palazzo Vecchio to Ponte Vecchio
The walk to reach Piazza della Signoria was short and sweet. And there we found so many amazing statues and locations to take some great portrait pictures. Like the amazing statue of Davide by Michelangelo. Or the beautiful fountain of Neptune. Just amazing locations perfect to frame picture memories of Tuscany Italy. Then after passing through Piazzale degli Uffizi we reached the river and the scenic porticos where we stopped to take some snapshots.  Where in just a small area, we found so many different photos ideas. Capturing some stunning portraits over the river Arno which represent the perfect memory of this wonderful couple photoshoot in Florence!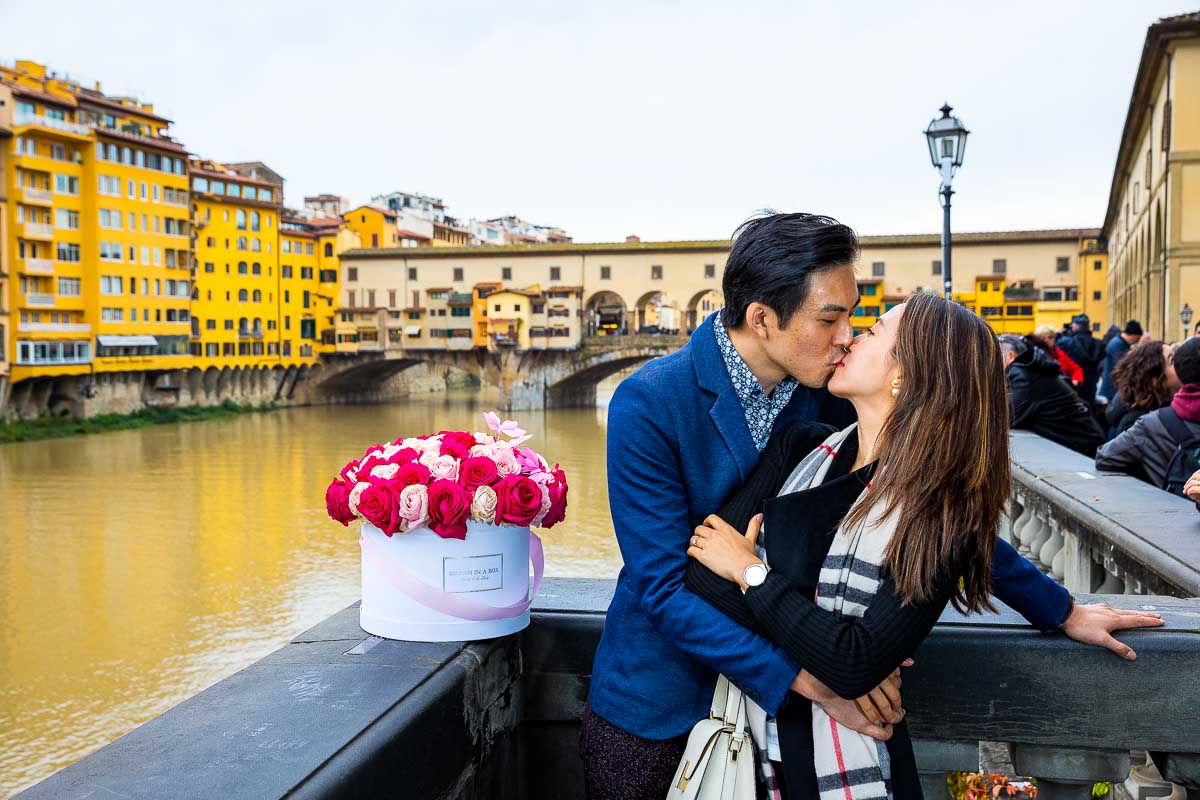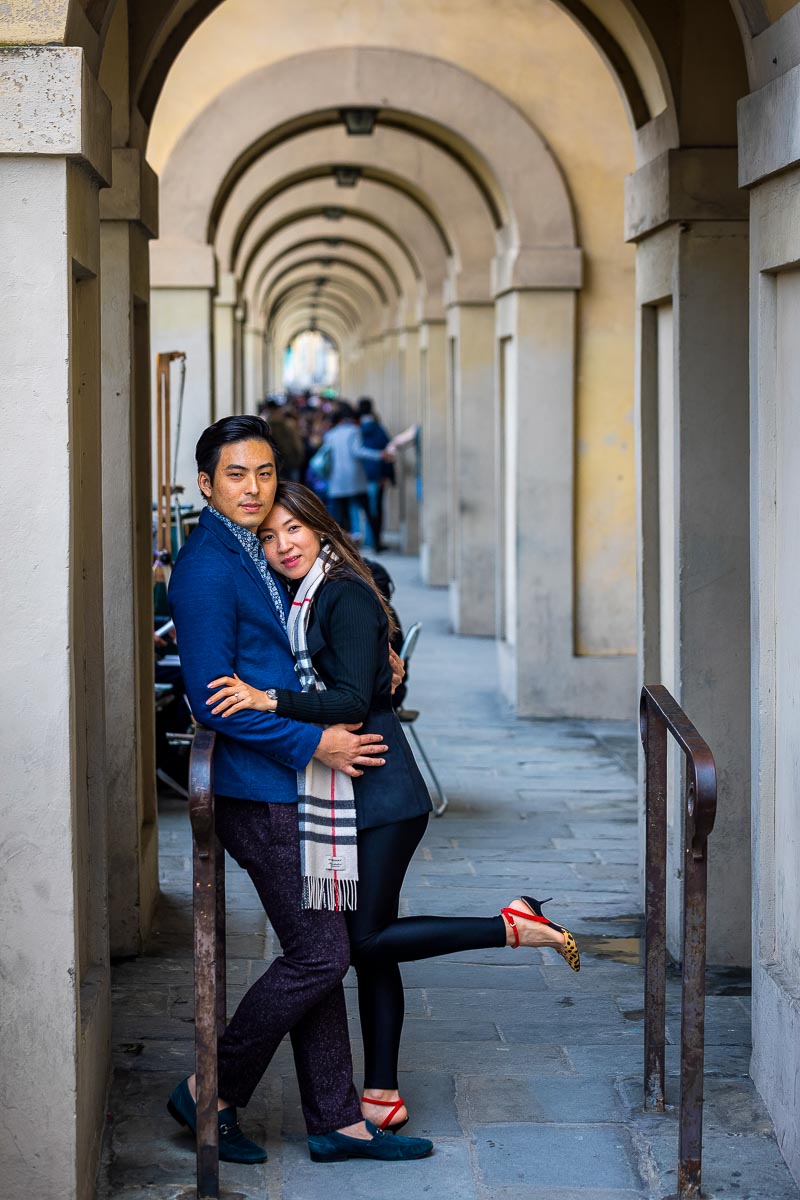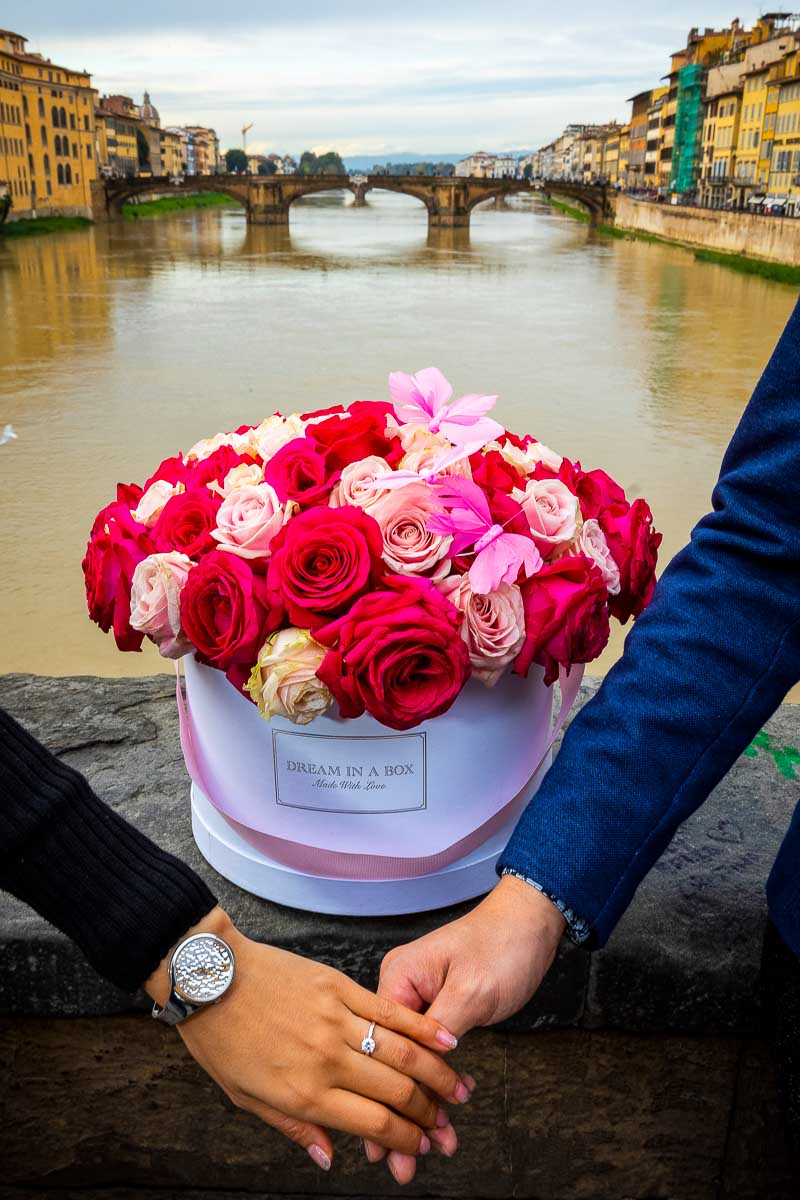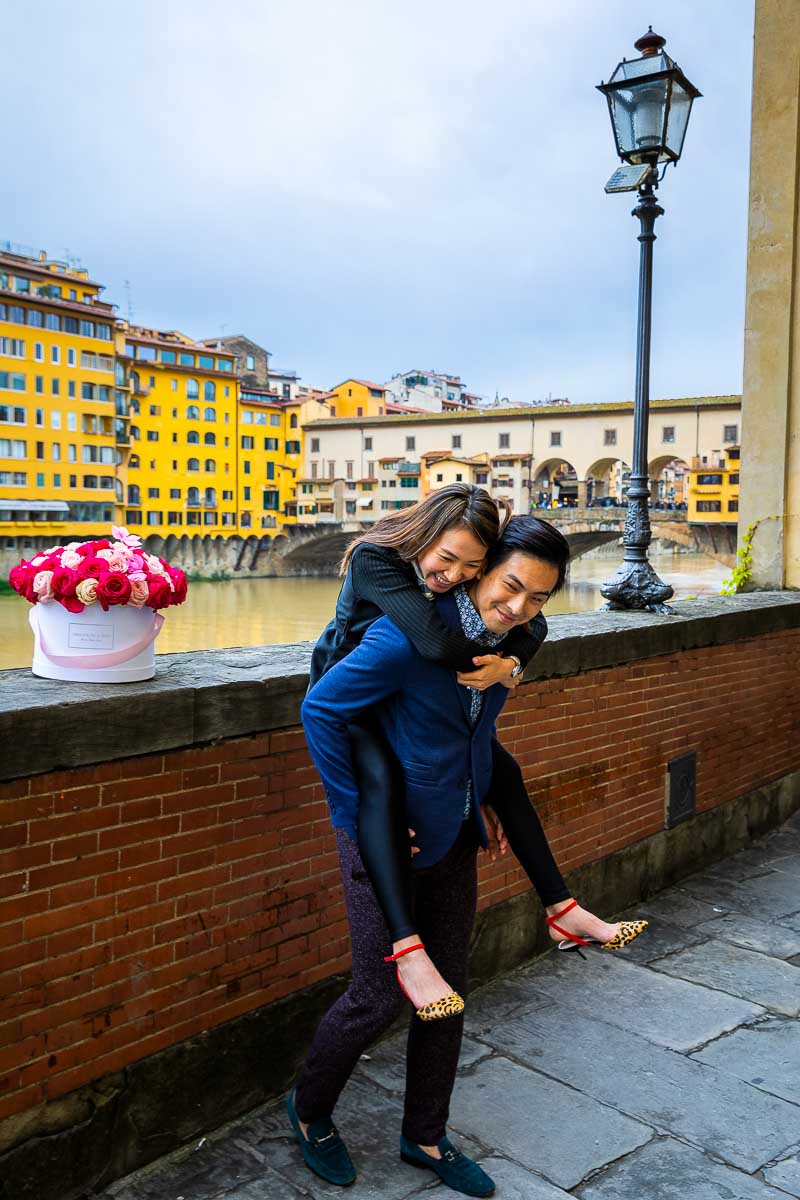 Out latest photo shoots taken from the Blog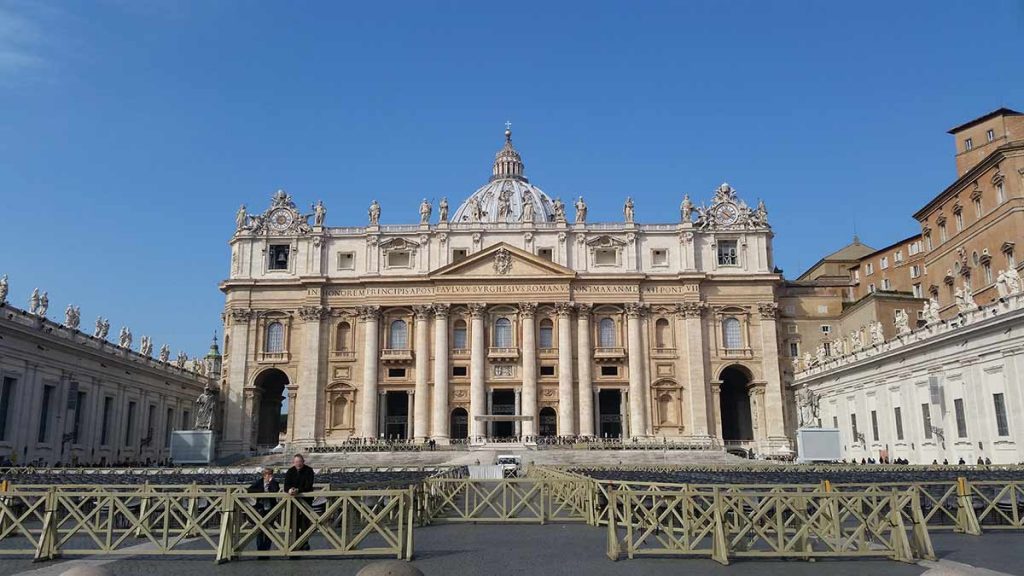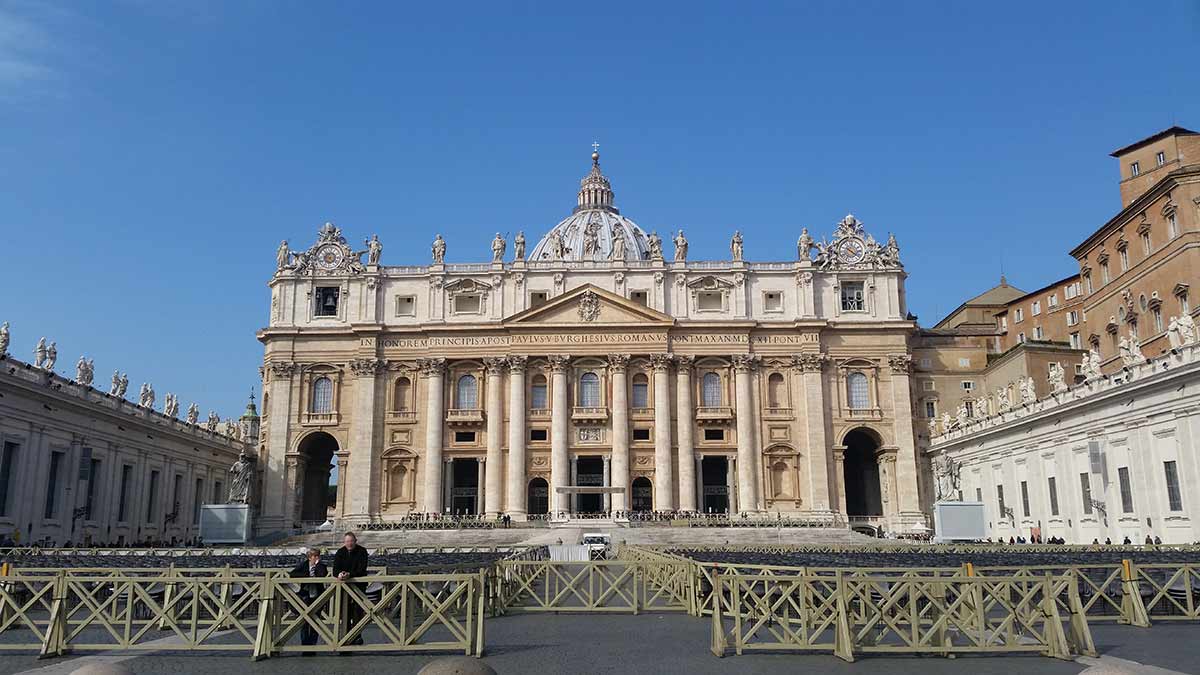 A Complete Guide to Set up your Vatican Wedding in Rome. With Tips, Prices and Details. As well as Additional Services such as Photography and Video
Read More
Summary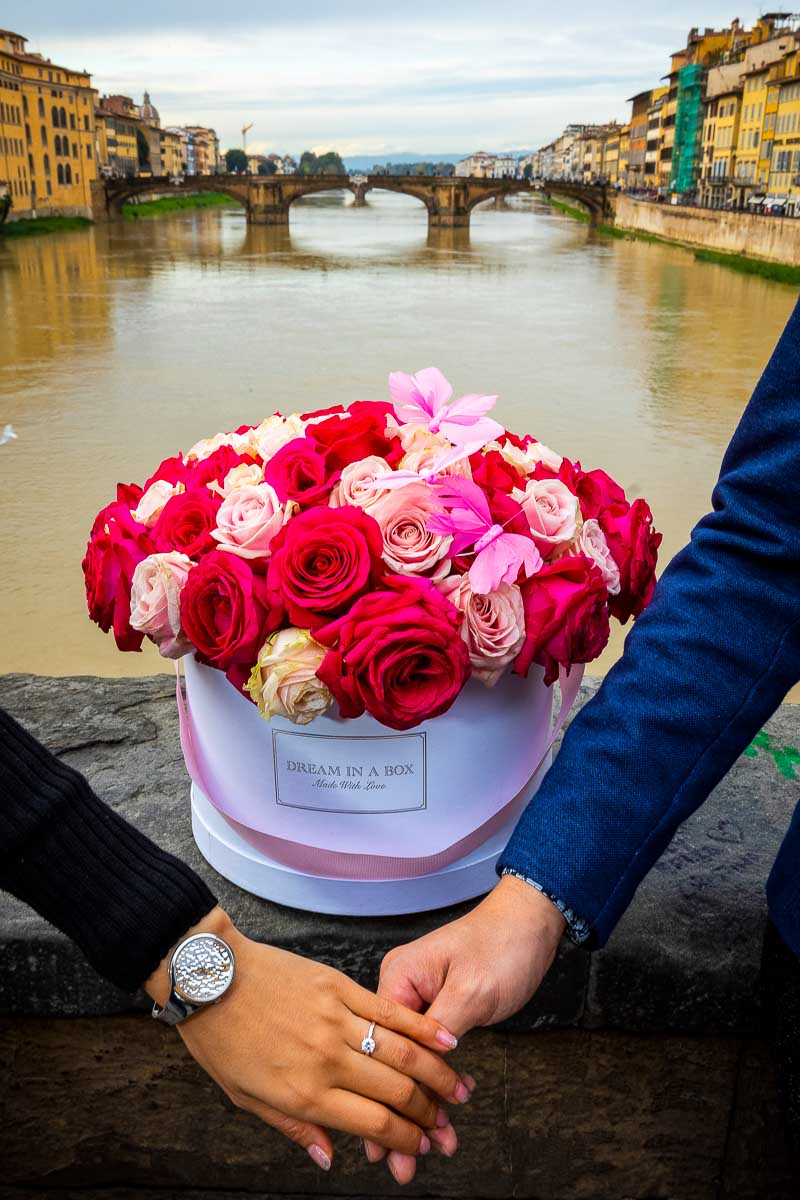 Article Name
Engaged in Florence Italy
Description
What a Fantastic Engagement photo session in Florence Italy. A Fun and Romantic photoshoot. Unique and Creative Lifestyle Photography for the Travelling Couple
Author
Publisher
Publisher Logo