The Surprise Engagement Proposal
What a splendid day to ask the big question in the Eternal city of Rome! With just about perfect weather conditions. But with some logistical obstacles to overcome! Which rerouted us to the beautiful and calm Villa Borghese lake. Just in time for a romantic wedding marriage proposal overlooking the lake and Temple of Aesculapius. A picturesque 1786 ionic style temple amid a scenic lake atmosphere. Followed by all the joy and happiness of a pleasantly surprised Yes!
Then on a small photographic venture around the park and the gardens. To take splendid engagement photos in Rome. Starting off with some nice relaxed park bench portraits. Followed by some walking shots as we reached the Temple of Diana. Where we at times shoot elopement wedding ceremonies. Then we circled around the park. Taking some quick snapshots while sitting on the grass with beautiful sunsetting light. Finally reaching the Pincio park terrace.  To catch the last beautiful rays of sunshine. In one of a kind portrait images taken while enjoying the panoramic view of the roman cityscape as the blue light slowly set in!
Time of the year: March
Time of day: afternoon 5:30 pm from the golden hour into sunset and the blue hour 6:30 pm
Services: 1 hour photography with expedient image delivery
Location: Villa Borghese lake and the gardens. Pincio park terrace outlook
Curated imagery and post processing image enhancement by the A. Matone photographer studio. Check out the Portfolio for more lifestyle photography. Start here to learn more about our proposal session in Amalfi, Venice or Tuscany. For prices and bookings please Click here.
Out latest photo shoots taken from the Blog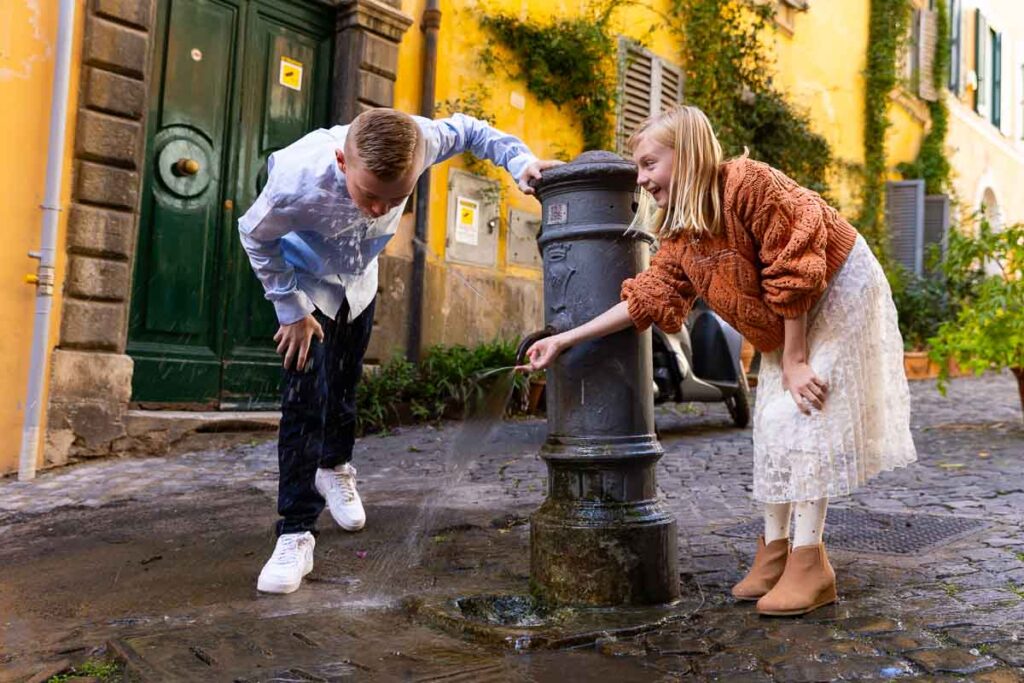 Rome family photo session at the Colosseum! Including some typical roman streets found in the surroundings
Read More
Summary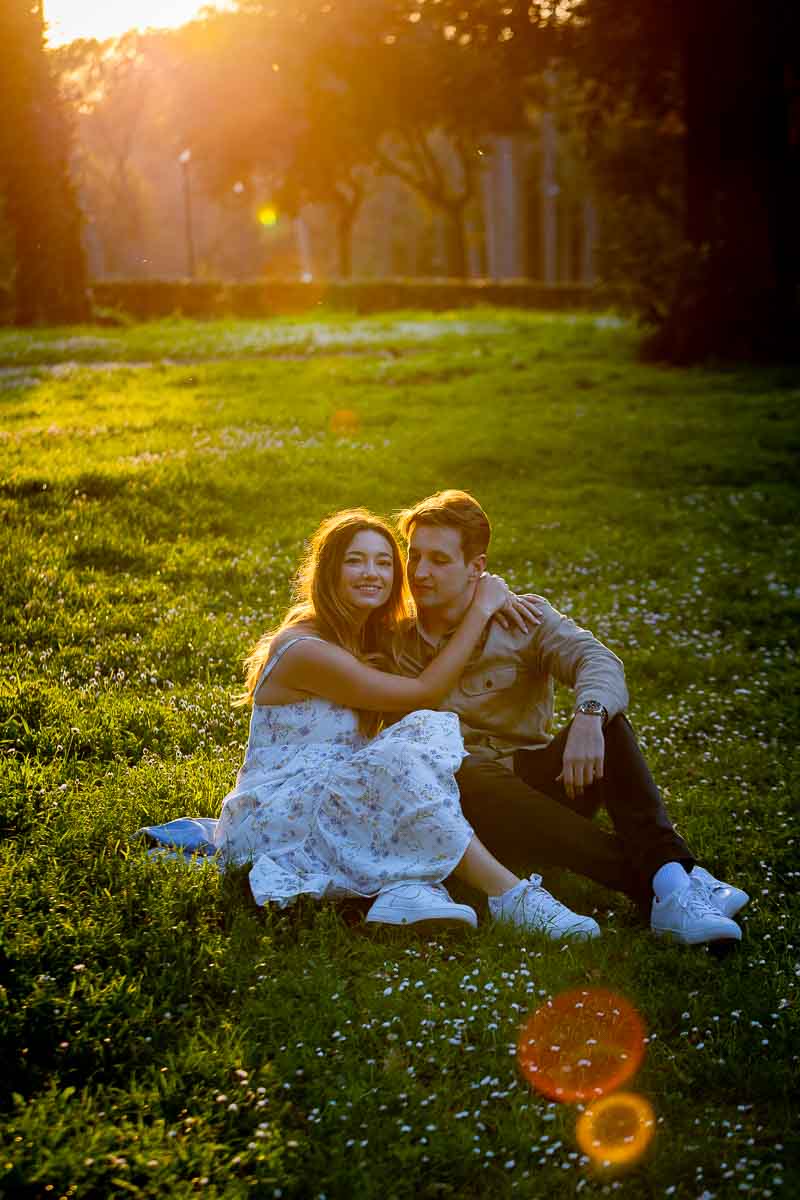 Article Name
Surprise Engagement Photos in Villa Borghese park in Rome Italy
Description
Surprised by a beautiful and romantic surprise wedding proposal candidly photographed at a distance from the Villa Borghese lake. Then on a beautiful walk around the park and gardens to gather unforgettable engagement photos. Ending the photoshoot at the Parco del Pincio terrace outlook at sunset!
Author
Publisher
Publisher Logo