Taking Bride & Groom pictures in Rome!
What a wonderful opportunity to take unique and creative sposi novelli wedding pictures in Rome. Moving the date forward by a day to avoid any possibile rain. And getting a head start using a Tesla Model 3 to get around the city. Starting none other than at Saint Peter's square in the Vatican! Taking posed photos under the colonnade and nice portraits pictures under the spectacular Basilica.
Then hopping back into the car and up to the Janiculum hill to get a view of the city from above. Searching especially for a privileged view of Saint Peter's dome from a distance. Then swinging around the corner to reach the Fontanone water fountain which is a magnificent spot to take photos. And also boasts a one of a kind view over the city of Rome from above. This is where black and white photography conversion could be nicely applied on some of the photos.
Then we took a jump back in the past heading into ancient Rome! Climbing up the many steps which lead to Piazza del Campidoglio where a photographer can easily find many incredibile photo prop opportunities. Wonderful ancient artifacts which can be used as truly roman backgrounds and backdrops. Such as ancient marble statues of emperors as well as magnificent staircases. Trying to frame photos as best we could to create creative and unique photo memories of this unique event in Rome.  Then it was time for a water break! Before continuing on with the photoshoot over the ancient forum. Including Septimius Severus Arch!
Our last stop was none other than the Roman Colosseum. Taking pictures in the cobble stone alleyways which have a really extraordinary backdrop. Ending the photoshoot with some great newlyweds portraits right underneath the Coliseum!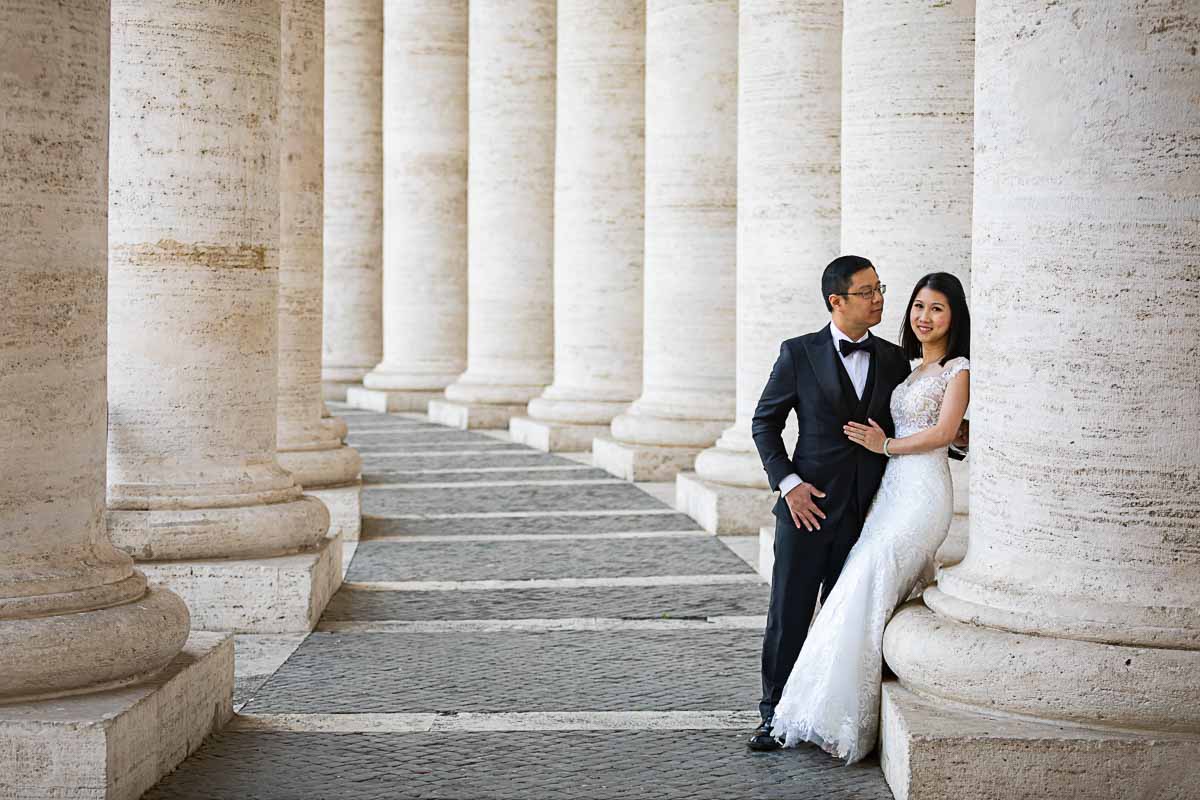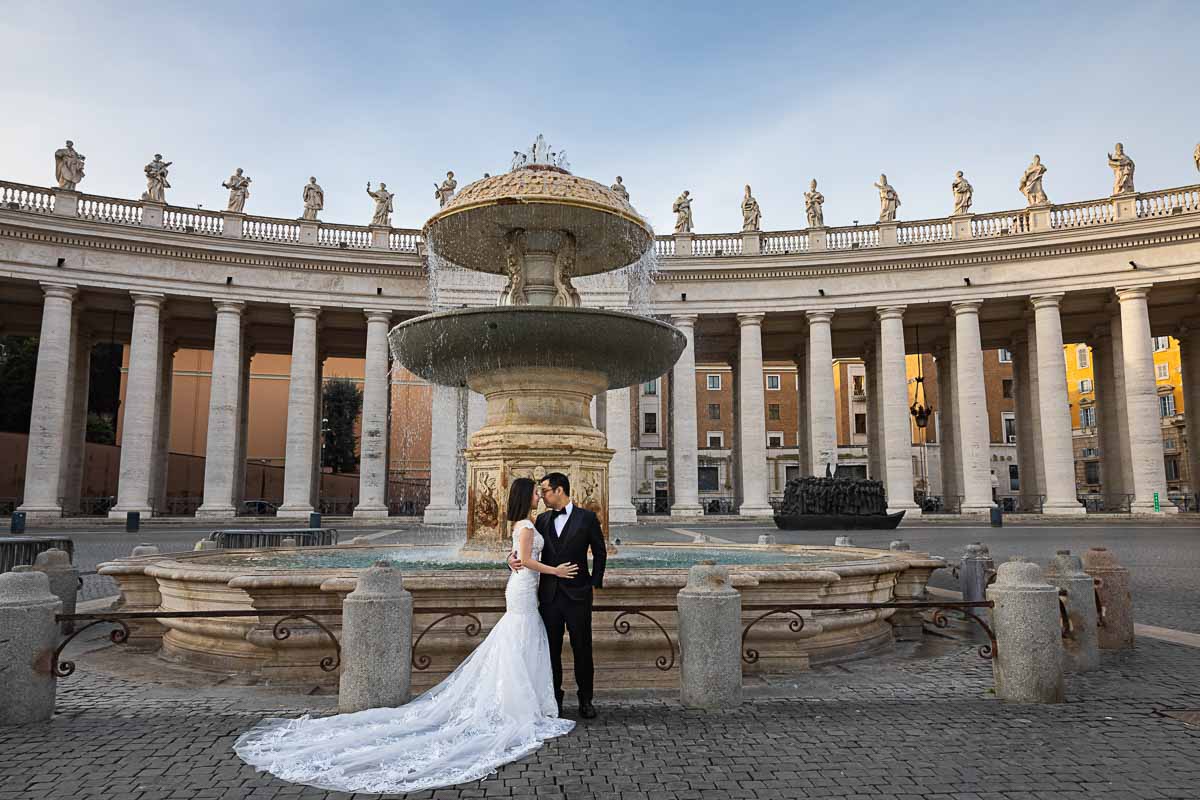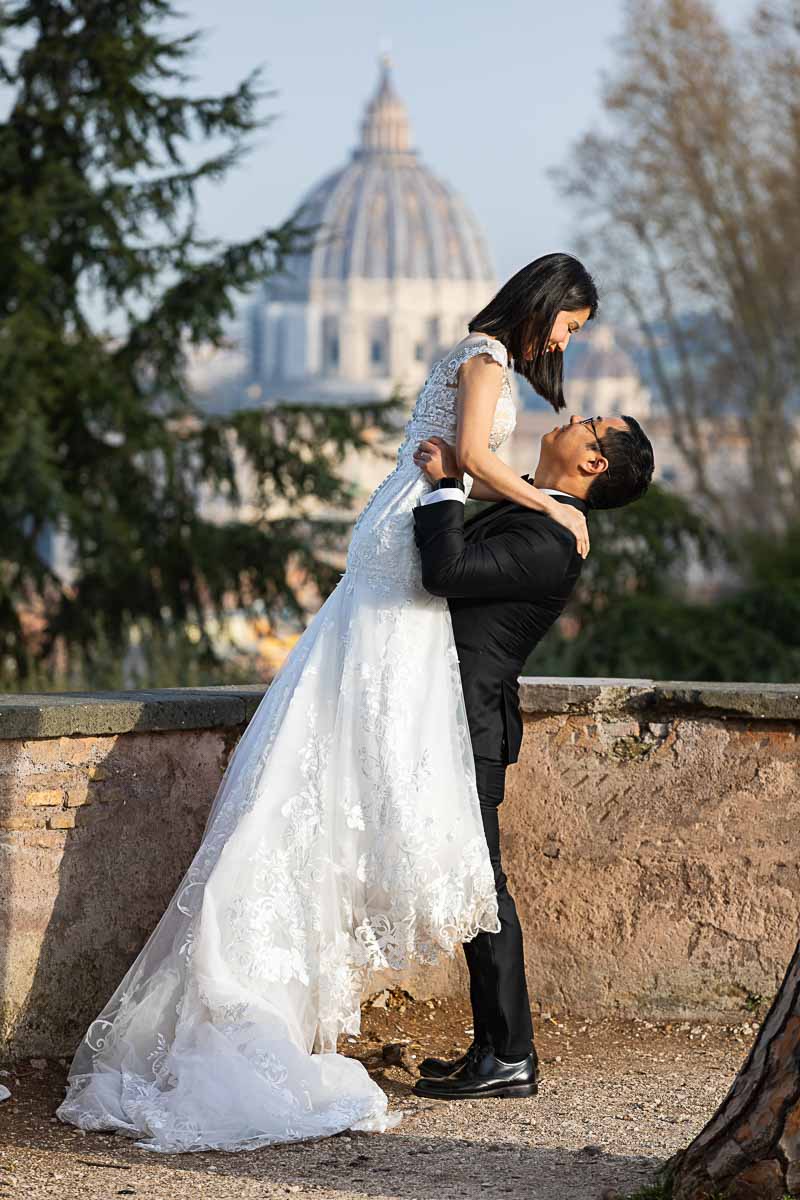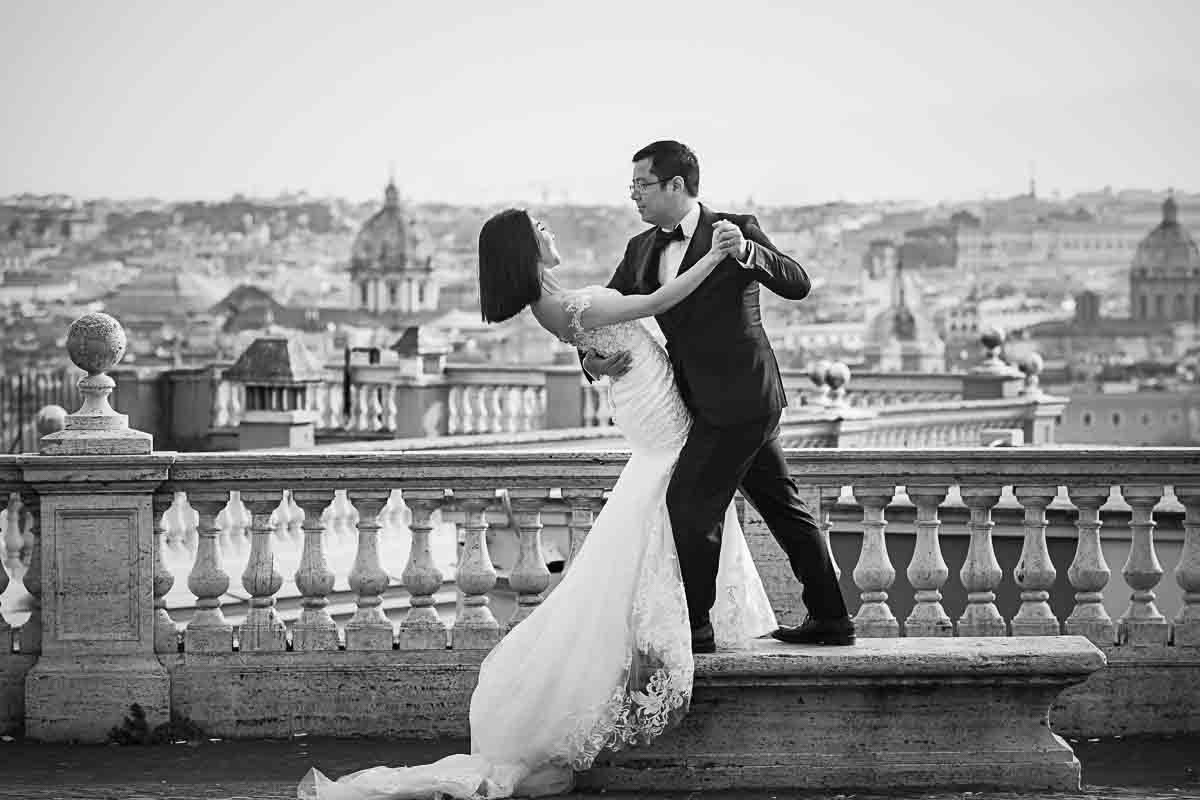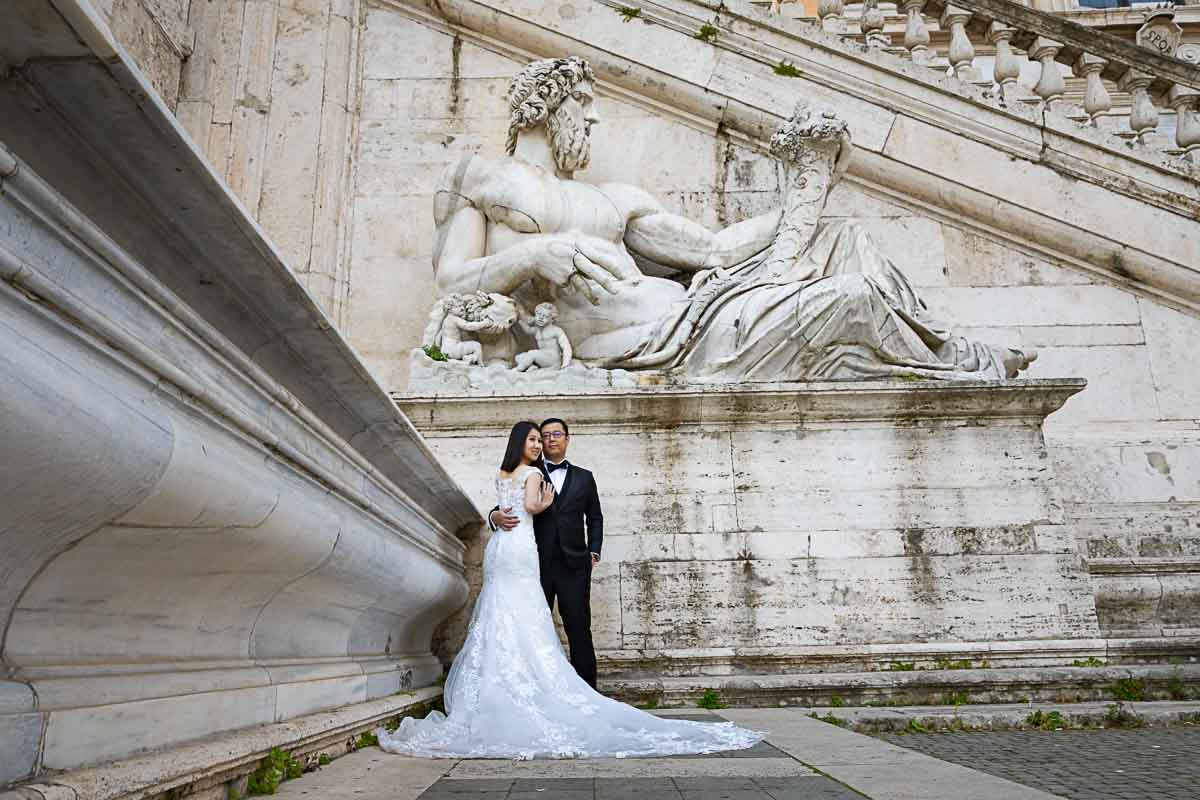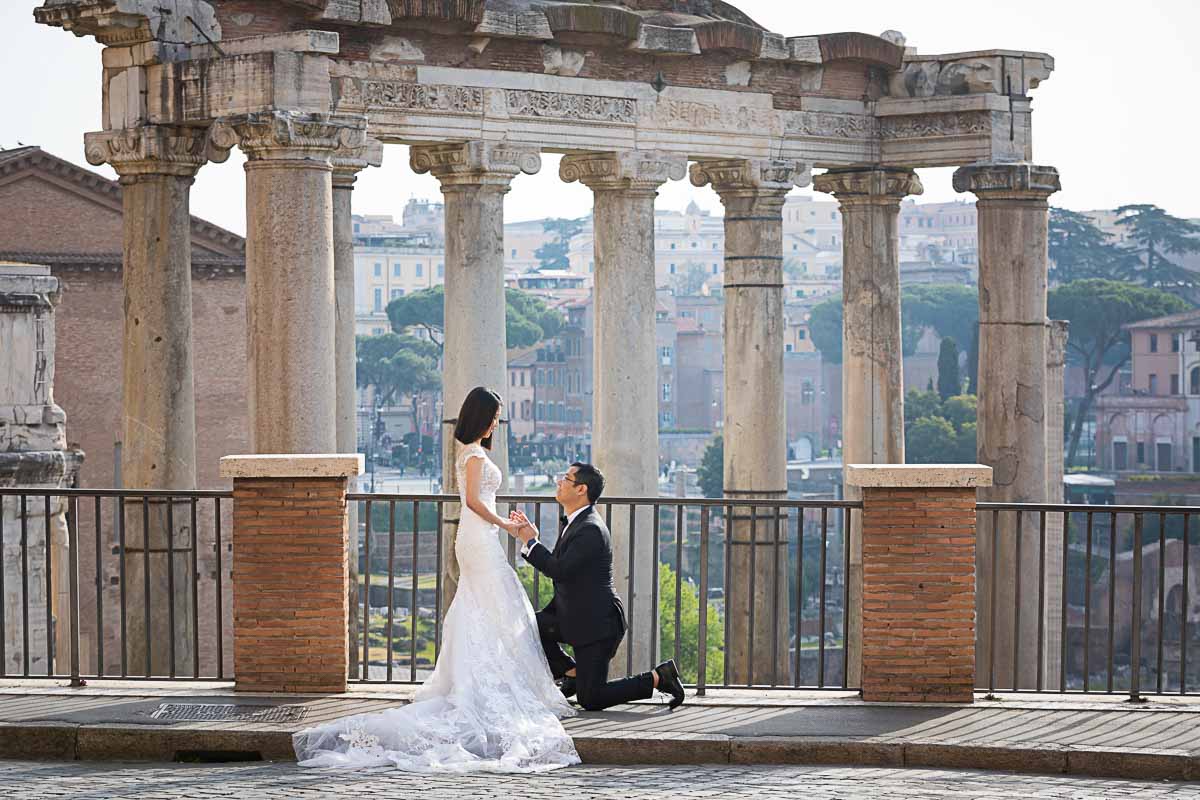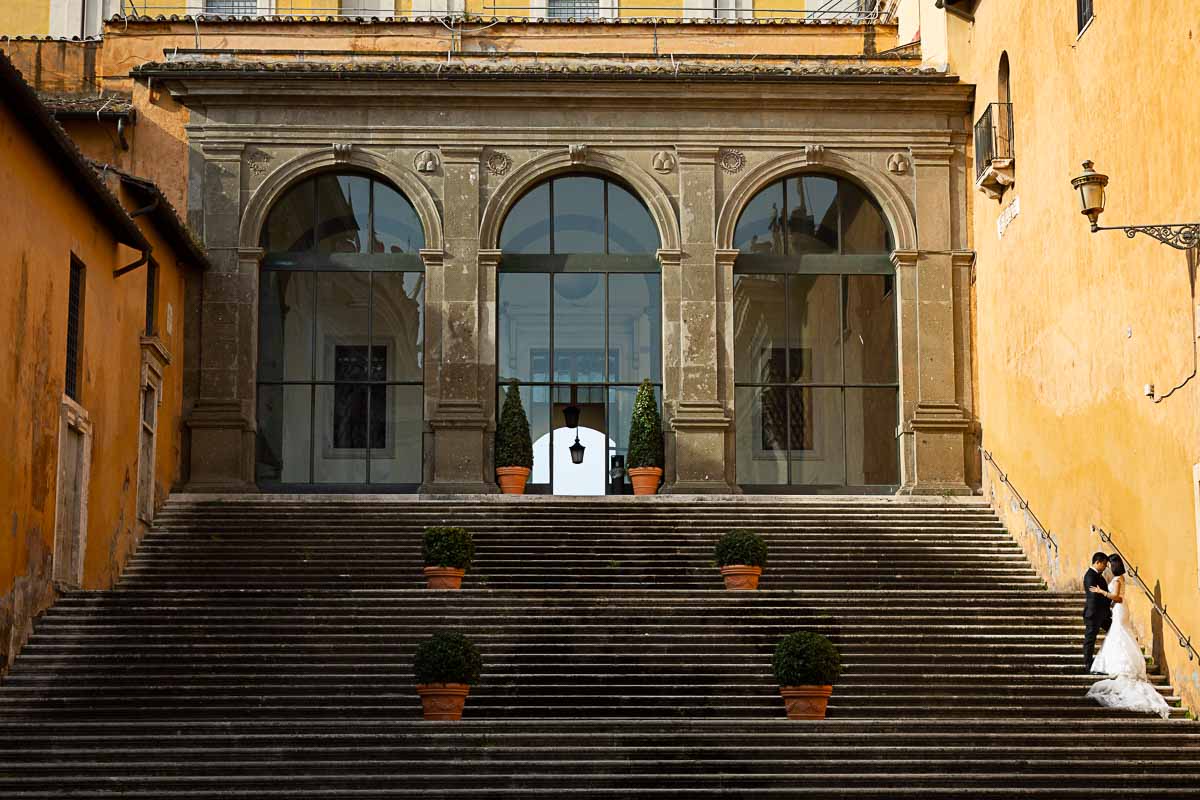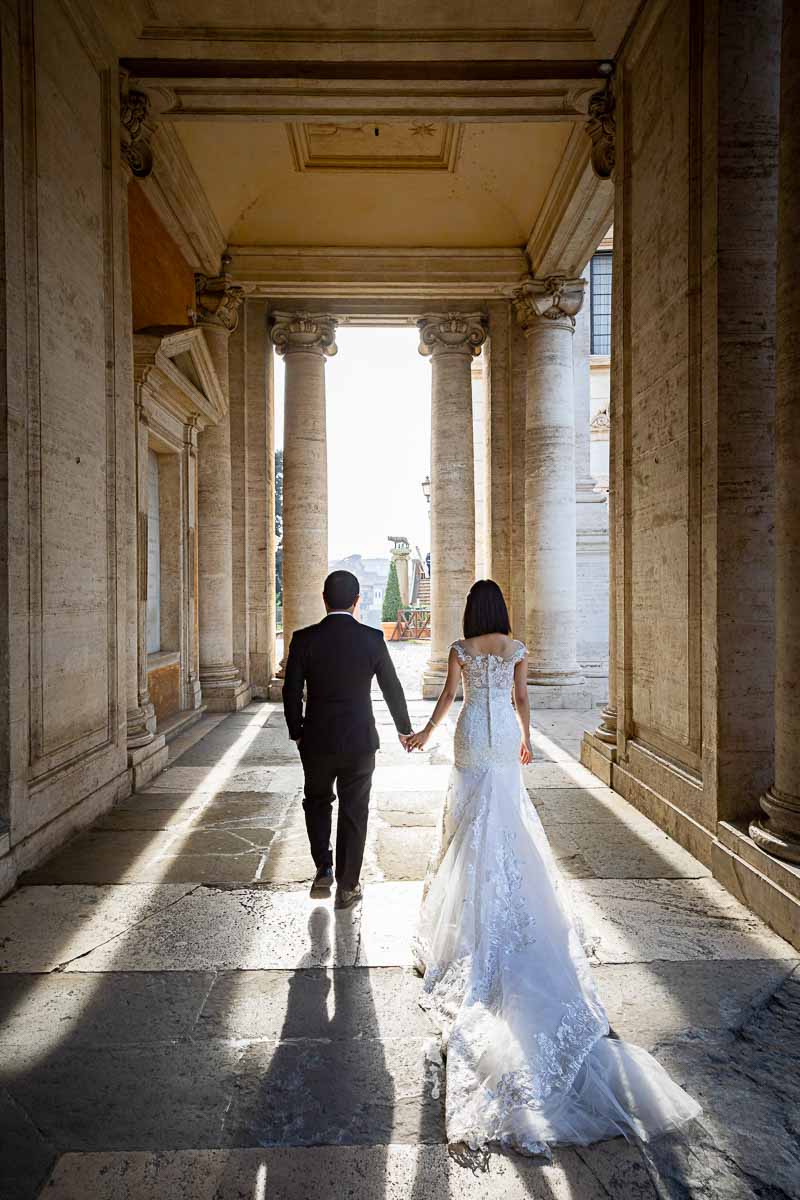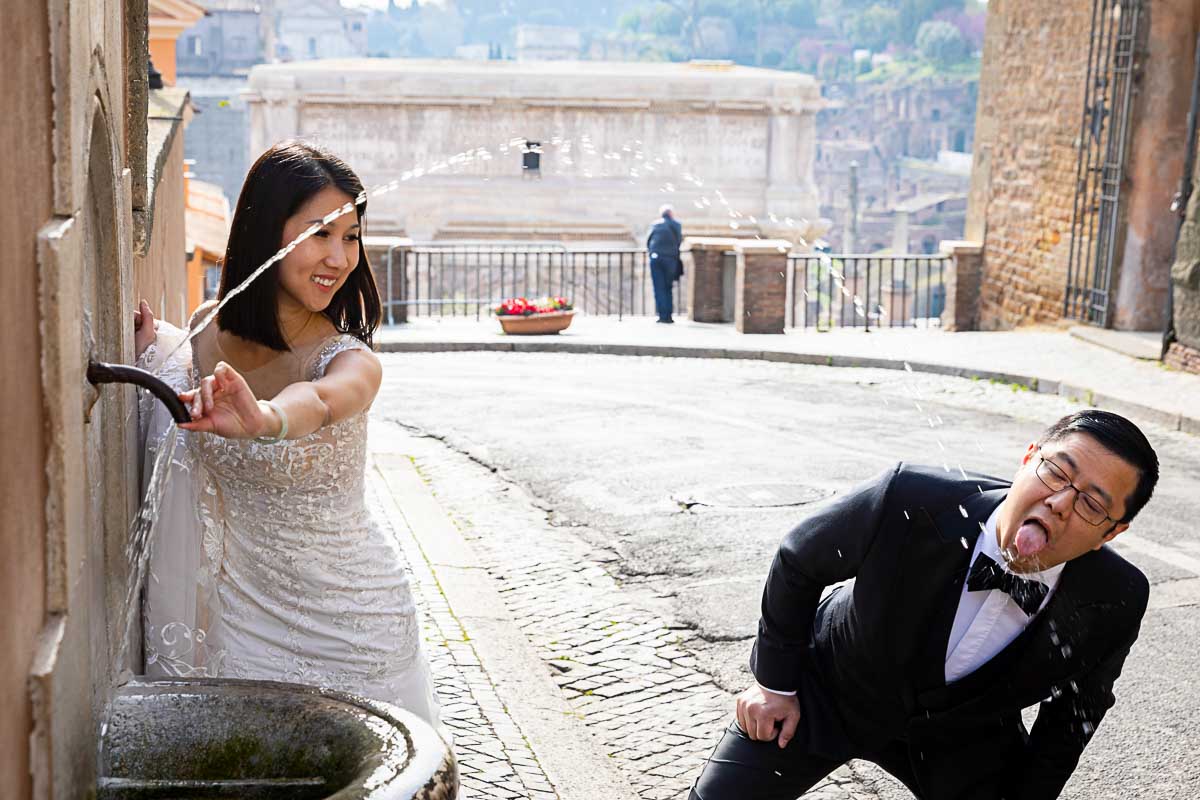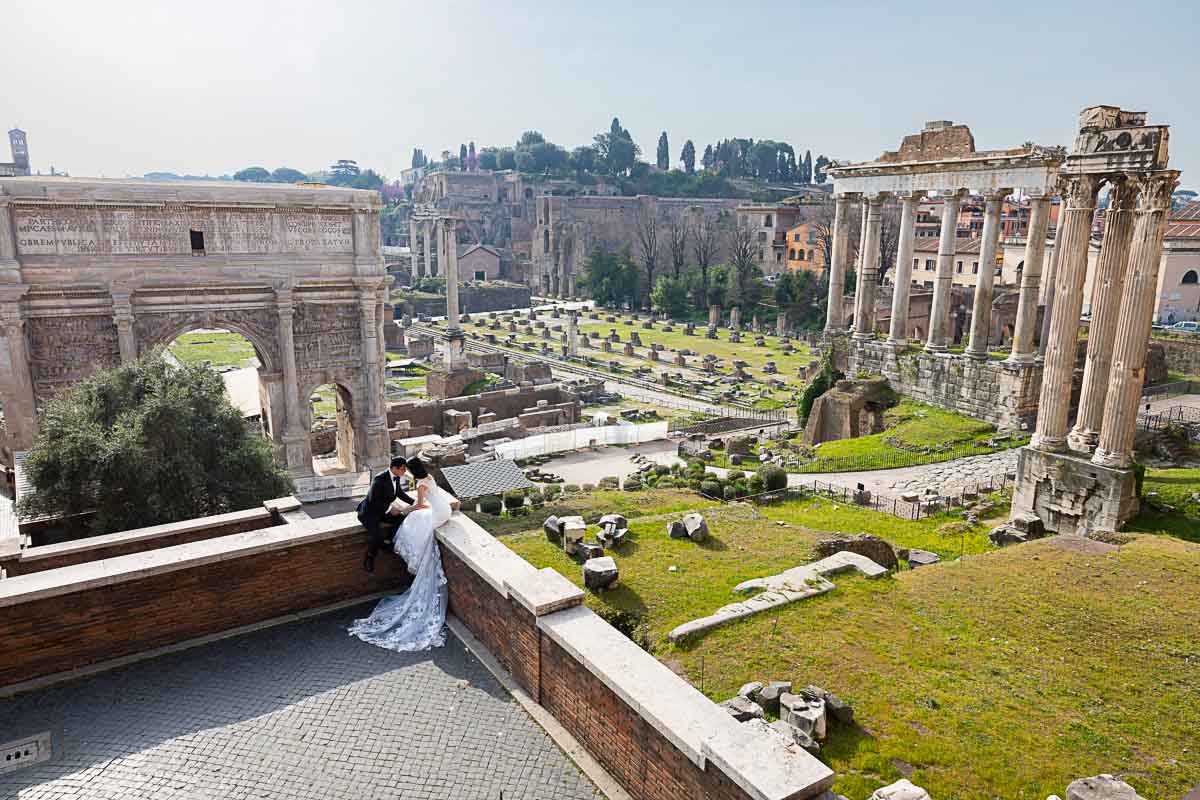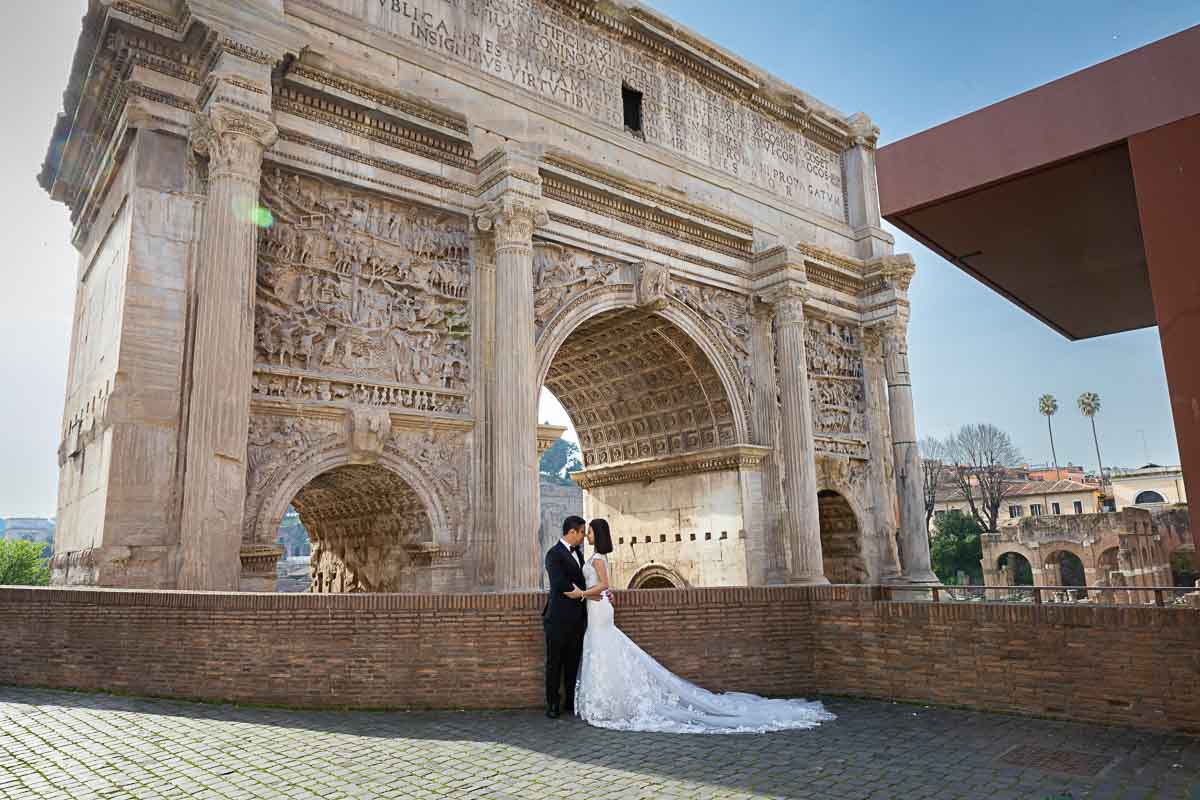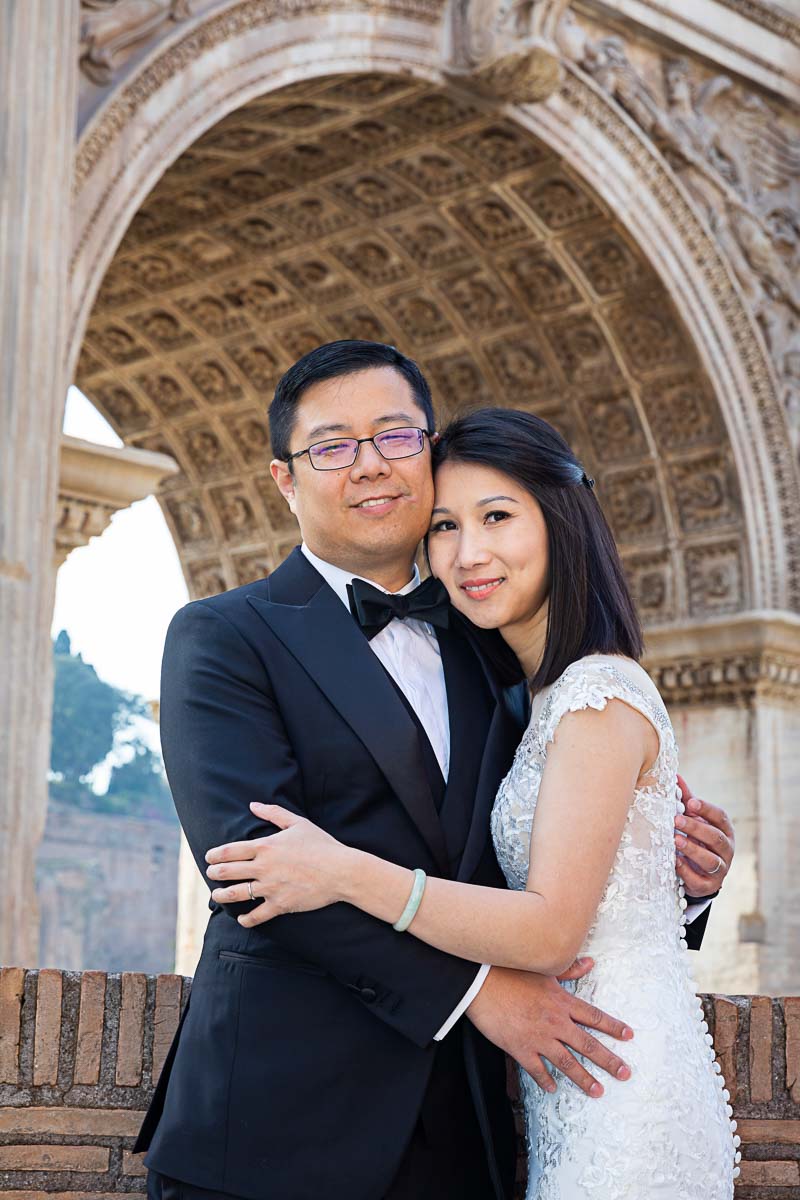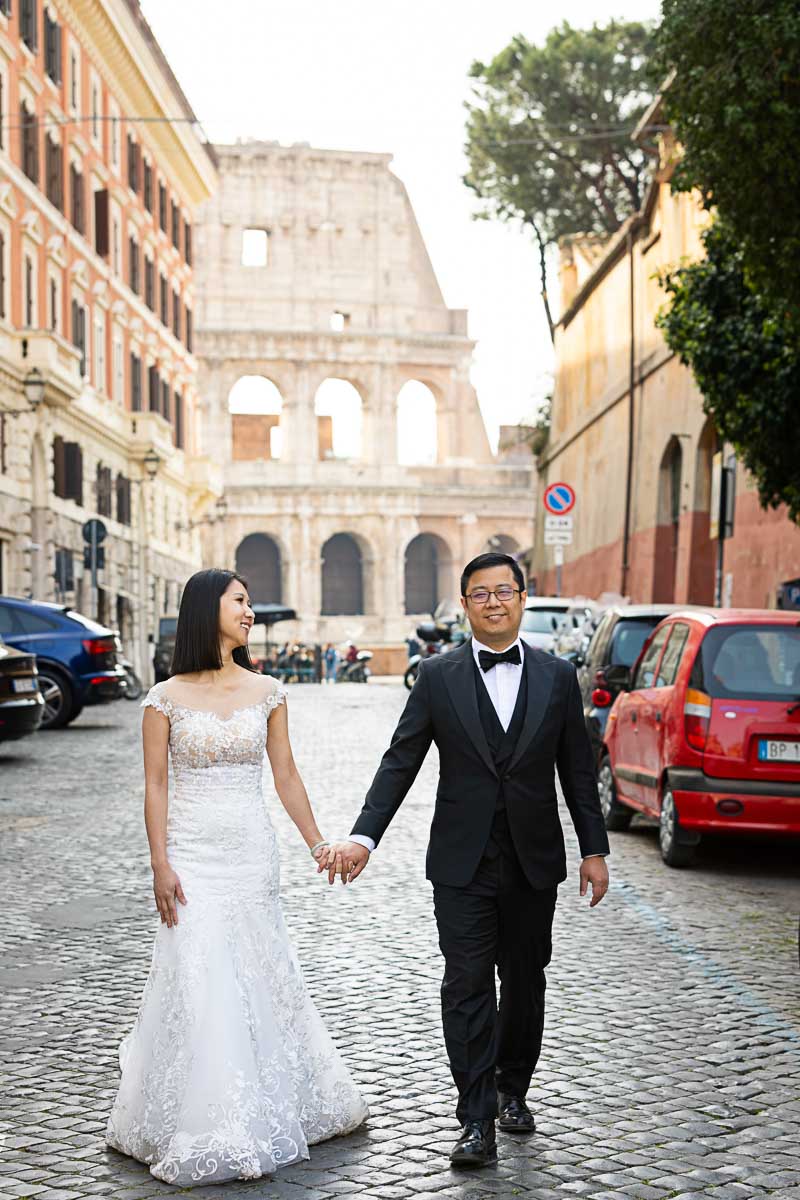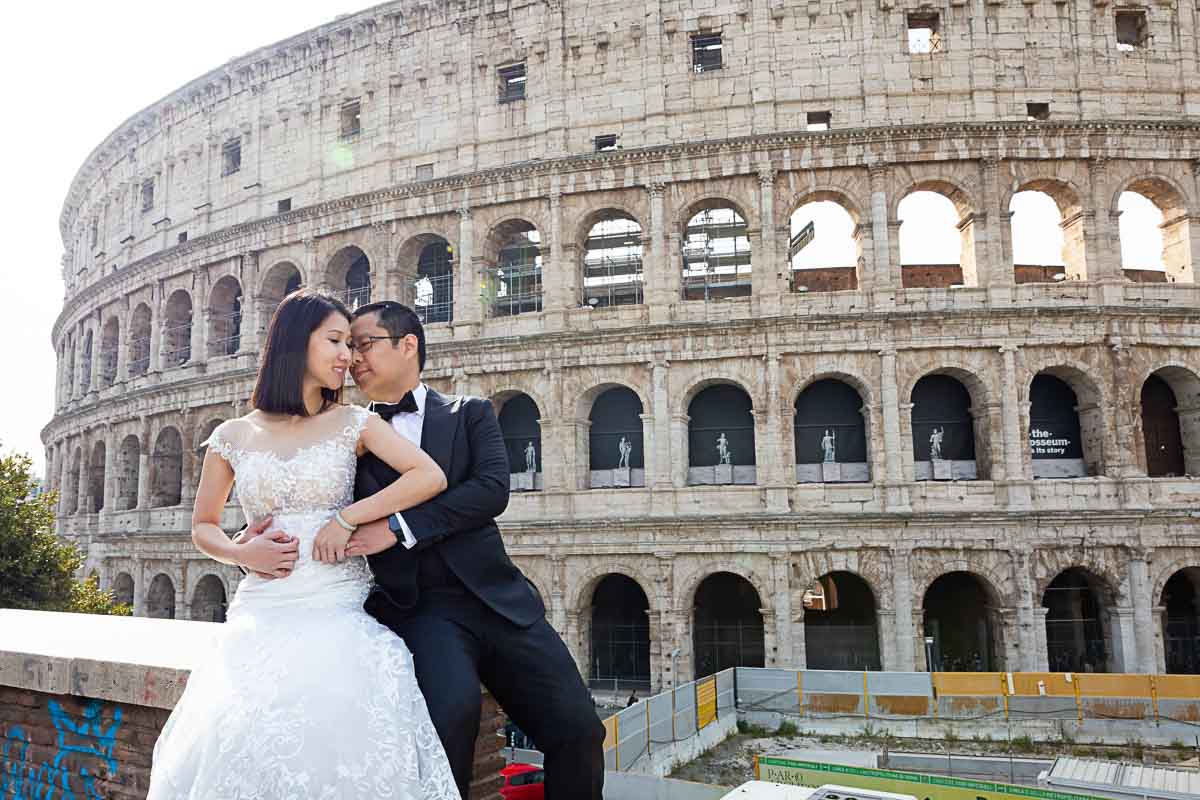 Out latest photo shoots taken from the Blog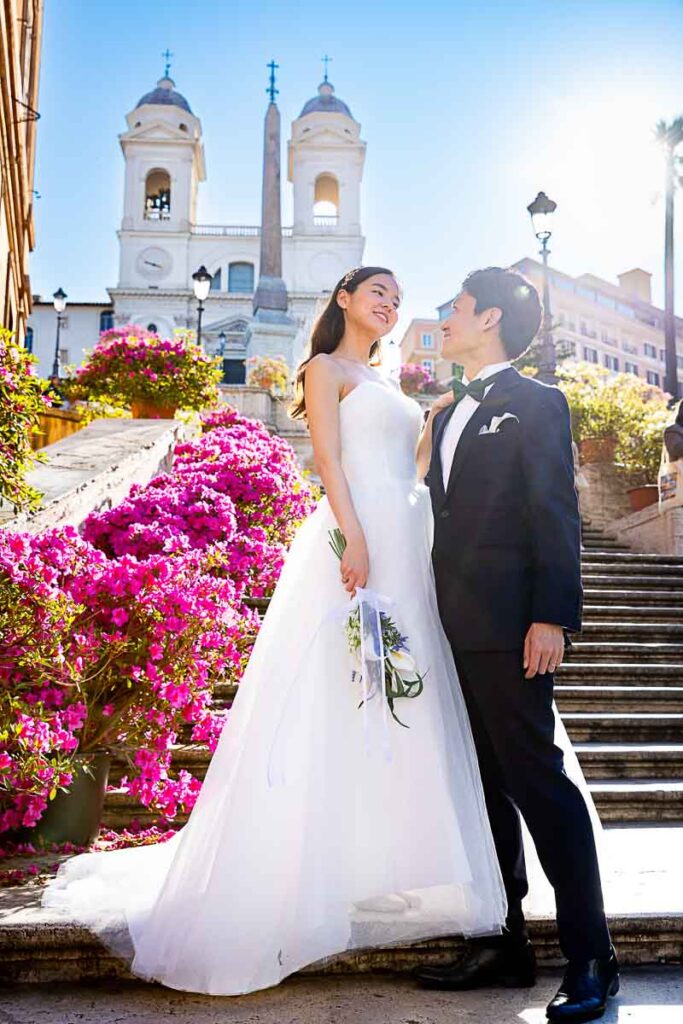 Pre wedding photos with the bride and groom in some of Rome's most scenic locations
Read More
Summary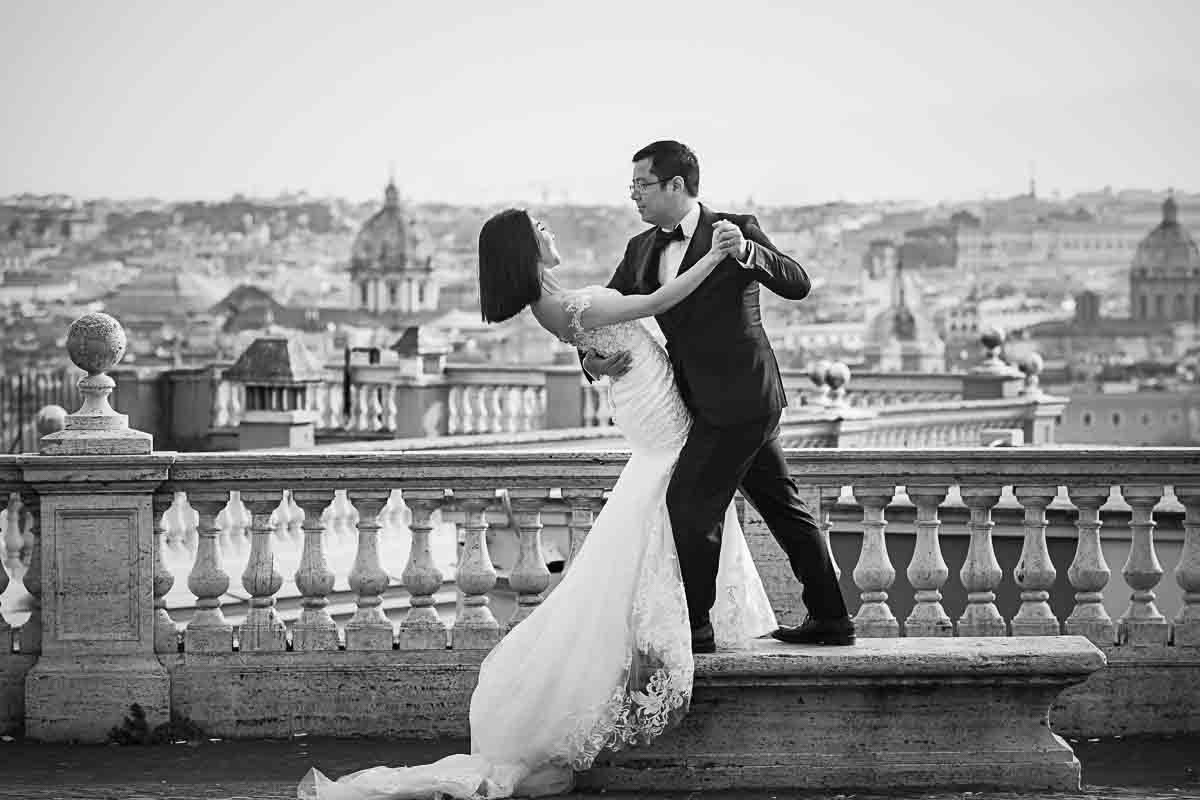 Article Name
Vatican's Sposi Novelli Newlywed wedding photoshoot in Rome
Description
Getting ready for the Sposi Novelli Newlywed event at the Vatican with some great pictures taken in around the city of Rome!
Author
Publisher
Publisher Logo