Asking the Big question in Rome!
Overlooking the Eternal City from above. A fantastic wedding marriage proposal perfectly organized to take place in one of Rome's most scenic terraces. Arriving to find the whole place just to ourselves! And while enjoying a close up view of Saint Peter's Basilica. With some many architectural details which are otherwise unnoticeable. Then a bright red heart shaped cake arrived and was placed on the table just behind our couple. With one of the most important question written on it!
Will you Marry Me?
And the yes came with an explosion of Joy and Happiness! Followed by a beautiful bouquet of red rose flowers. As well as a good bottle of Italian prosecco sparkling wine to celebrate this once in a lifetime moment! Documenting the wonderful event in unforgettable images and pictures.
Then after catching breath and meeting with the photographer and videographer. Which had been sitting on different tables pretending to be regular guests enjoying the view. Then we continued on with some beautiful engagement photos and video clips! Moving in different parts of the terrace. To capture the view from different angles while shooting wonderful couple portraits. Concluding the engagement photoshoot up on the glass terrace with a sweeping view of the roman skyline!
Time of the year: mid June
Time of day: 6:00 pm in the afternoon leading into the golden hour
Services: 1 hour photography and video recording. Car service with exclusive terrace view. Black and white photo conversion and expedient image delivery
View: Rome Terrace Proposal view of Saint Peter's dome cathedral in the Vatican
Curated imagery and post processing image enhancement by the A. Matone photographer studio. Check out the Portfolio for more lifestyle photography. Start here to learn more about our proposal session in Amalfi, Venice or Tuscany. For prices and bookings please Click here.
Out latest photo shoots taken from the Blog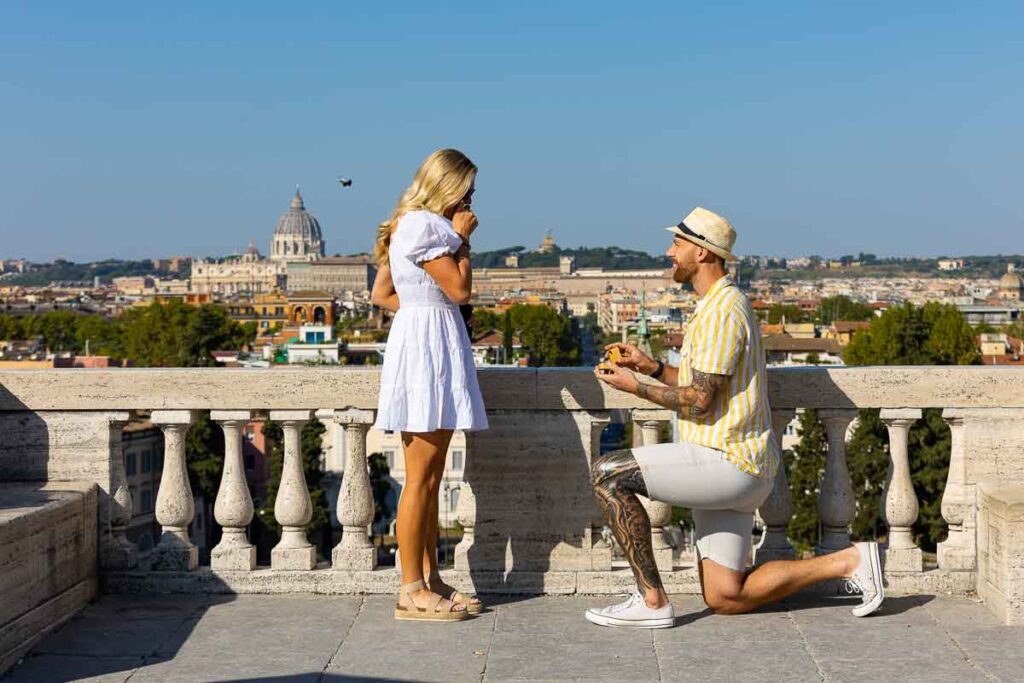 Pincio Terrace Wedding Proposal candidly photographed and video recorded from a distance. Then on an engagement photoshoot in the Villa Borghese park!
Read More
Summary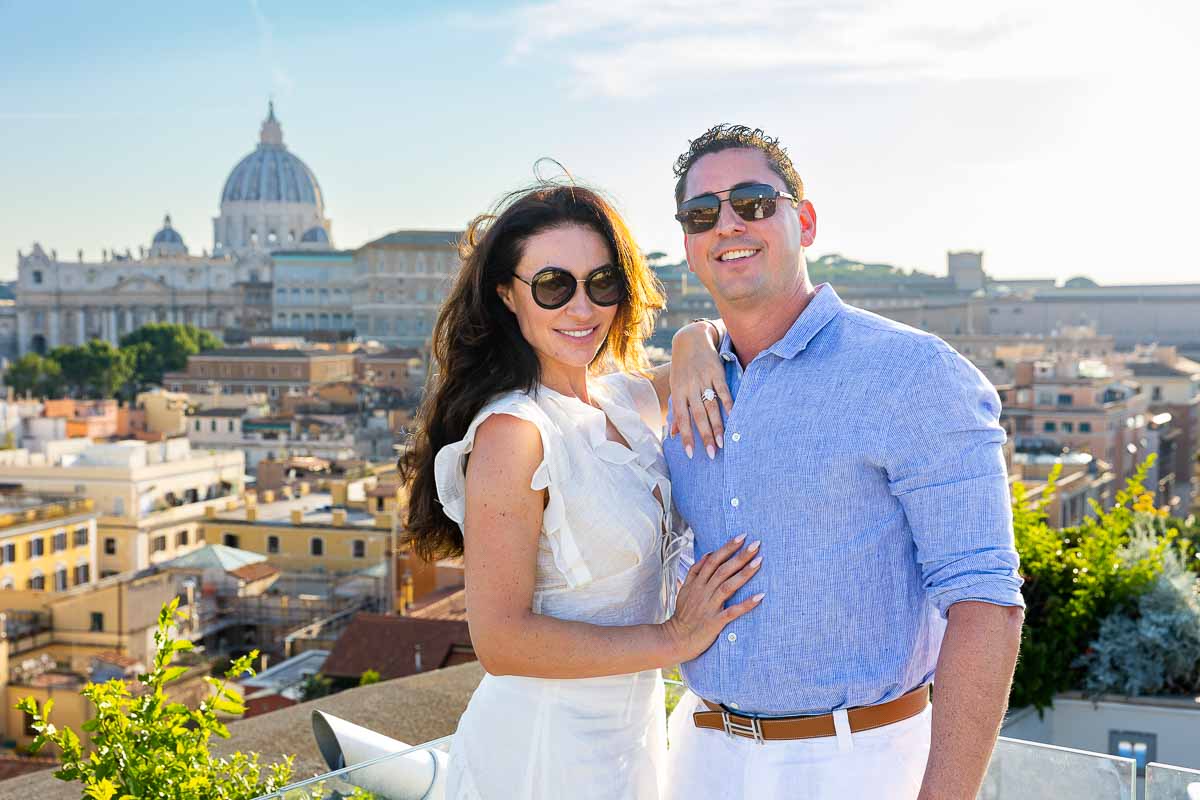 Article Name
Description
A marvelous surprise engagement proposal photographed on an exclusive terrace overlooking St. Peter's dome in the distance. Followed by Unique and Creative Engagement pictures
Author
Publisher
Publisher Logo