Asking the Big Question in Rome!
---
The Pincio park outlook
A beautiful and romantic surprise wedding proposal set up to overlook the city of Rome from the above Pincian hill. Reaching the Villa Borghese park by car service. And finding a sweeping view over the ancient city. A perfect location to ask the Big question! Especially with romantic violin music which soon changed into a serenade to accompany the wedding proposal! Question which was followed by a lot of Joy and Happiness! And after catching breath from the great surprise. We celebrated with a beautiful bouquet of red roses and a bottle of prosecco sparkling wine! Meeting with the photographer and his trusted assistant to continue on with the photo session with engagement photos in Rome. Taking some nice couple happy portraits in different spots of the terrace. Catching different angle views.  
The Spanish steps
Then we took a photo nice walk towards the Spanish steps to continue with the engagement photography. Stopping along the way to catch different background glimpse of the city. Including some nice bougainvillea plants shot which we found along the way with bright colorful fuchsia flowers. A perfect backdrop for couple portraits and engagement ring pictures! Ultimately reaching Piazza di Spagna to take some nice portrait pictures on top of the steps and all the way down to the Barcaccia water fountain. Where we snapped our last shots before jumping back in the van to continue to our next location.
Janiculum hill
The drive out to the Janiculum hill is a longer drive than most other locations in Rome. But it can be a worthwhile location finding a beautiful water fountain called 'Fontanone'. Which is really nice to shoot in front of. Presenting azure water like colors which resemble the color of the Mediterranean sea. And a beautiful marble facade with a golden colored building seen through the center. Then crossing the streets to find a really nice view over the city. Photographed from across the street by standing on a white marble bench.
The Roman Colosseum
Our last photo shooting location was the Roman Colosseum. Seen from a side hill found in a small park on the Oppio hill. Enabling us to take some remarkable pictures with the iconic landmark without all the crowds that usually gather around the monument. Ending this wonderful Rome Surprise Proposal Photography with some final portrait pictures shot on a marble bench!
Out latest photo shoots taken from the Blog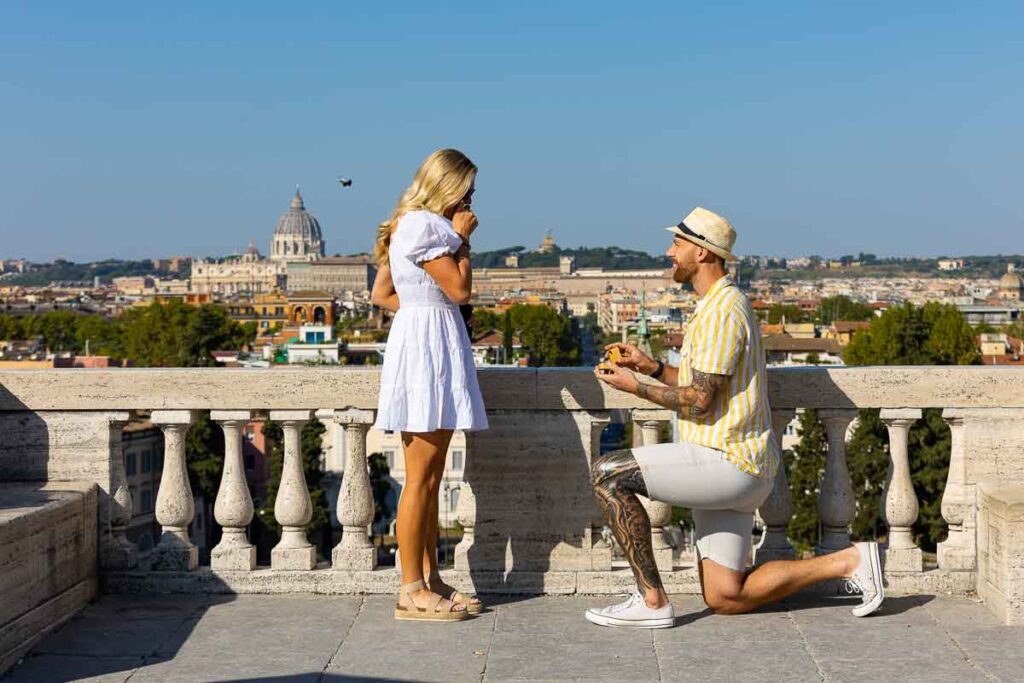 Pincio Terrace Wedding Proposal candidly photographed and video recorded from a distance. Then on an engagement photoshoot in the Villa Borghese park!
Read More
Summary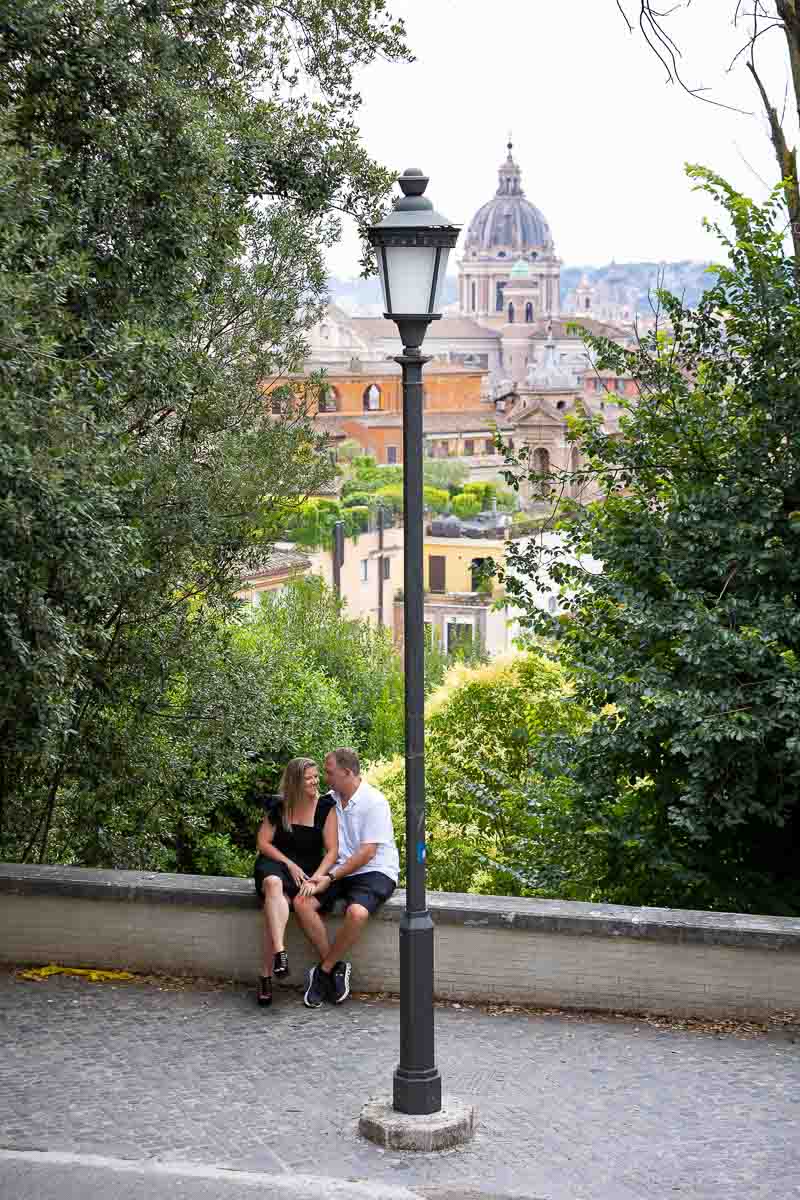 Article Name
Rome Surprise Proposal Photography
Description
Rome Surprise Proposal Photography taken on the Pincian hill overlooking the city of Rome from above. Then on a van ride through the city looking for nice engagement pictures to take
Author
Publisher
Publisher Logo