Wedding Photography in Rome!
---
The Vatican city
We started this splendid wedding photography service in Rome in the mid afternoon. Just after a quick rain shower. Which are common nowadays during transition from one season to another. Heading to Saint Peter's square in the Vatican to begin the photo shoot just when the sun started to pop out! Taking some initial wedding portrait shots underneath the Basilica. Then moving to the Colonnade to take some wonderful photos underneath the columns. With the light shining through the side. And using the intriguing column geometries as backdrop. Then returning back into the square to capture some nice photos by one of the large water fountains.
The Janiculum hill
After a shoot at the Vatican, going to the Janiculum hill is an opportunity not to be missed. As the location offers a beautiful water fountain and a stunning view over the Rome cityscape. So we started taking pictures by the fountain with its beautiful azure emerald green water and facade with a mixture of white marble around a golden brown building. A unique architectural combination.
Shooting pictures while crossing the street. Where on the other side we posed on a marble bench. With the incredible view of the city and the domes in the background.
Fontana di Trevi
From the Janiculum hill we descended the hill with a hired minivan back into the Rome city center. Heading straight for the Trevi fountain. Where we were able to get some nice photos right by the water edge despite the crowds. Armed with a little bit of patience and the compliance of the immediate bystanders.
Piazza del Campidoglio
The we headed for the Campidoglio square. Where we used the minivan for a quick change of attire. Changing the wedding gown for a beautiful red dress. Which worked perfectly for a location with ancient ruins like the Roman Forum. Taking pictures on one of the terrace where the light was best. Stopping by for a quick drink of water on our way back!
The Roman Colosseum
Our last photo shooting location was the Roman Colosseum. Which was lit by beautiful golden sun setting light when we arrived. Which allowed us to capture some wonderful final picture portraits!
Out latest photo shoots taken from the Blog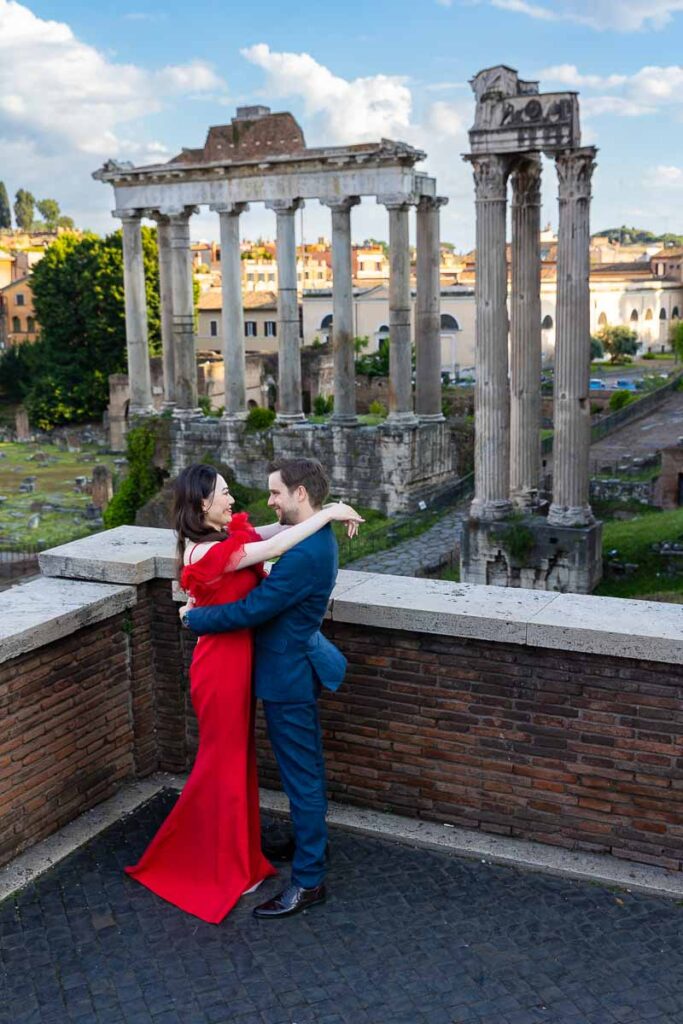 Unique and Creative wedding photography taken in some of Rome's most scenic locations in different attires
Read More
Summary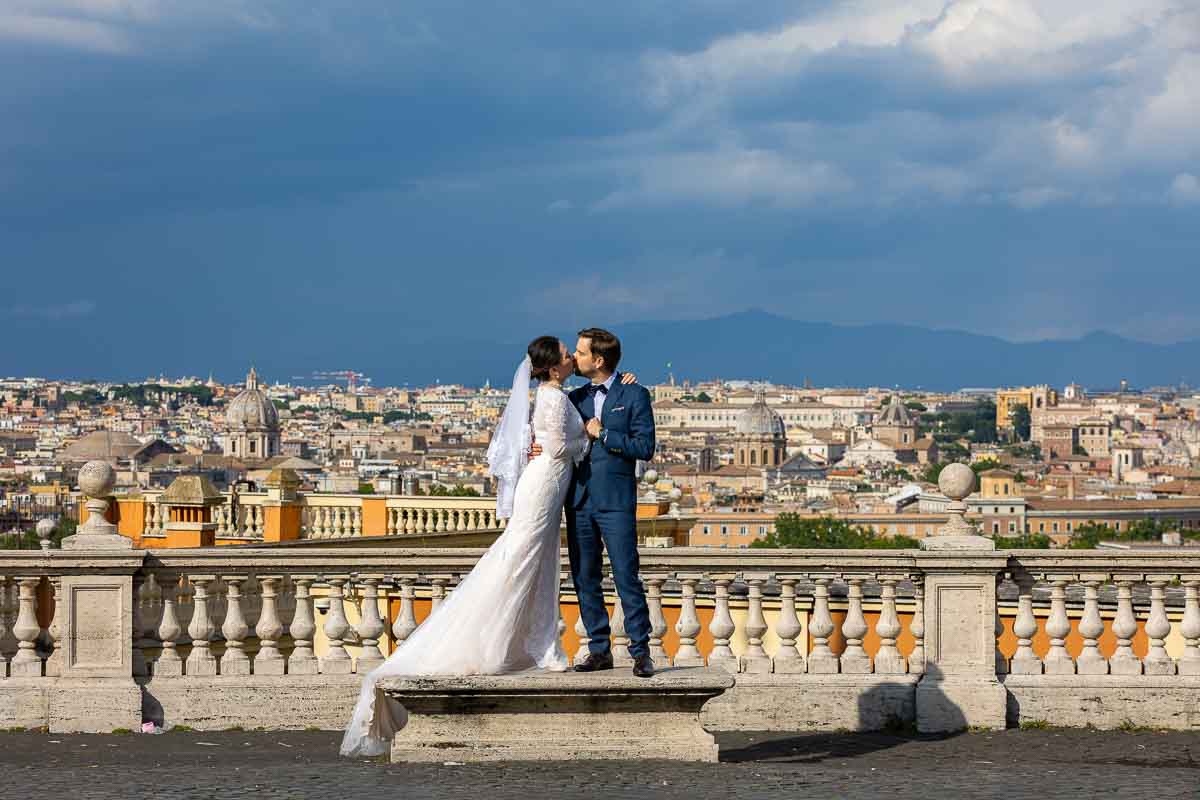 Article Name
Description
Rome Pre Wedding Photos. Visiting the most scenic locations together with a Photographer to take Unique and Creative Photos in Rome
Author
Publisher
Publisher Logo