Walking in Rome
---
From the Pincio terrace
A very beautiful and pleasant engagement photo shoot starting in the morning from Parco del Pincio. Where we began shooting on the marble terrace which has  phenomenal light in the early morning. Trying out different poses and shifting the shooting angle to also include the very high Mediterranean pine trees which are so typical to see in Rome and throughout Italy. Then we moved over to the adjacent terrace view. Stopping to include some nice posed pictures by the park trees as well as some walking shots. Reaching the second terrace to find a nice pocket of light where we could take some nice artistic photos with a different perspective on the roman skyline.
Then we were off, walking towards the Spanish steps taking Rome Engagement Pictures all along the way. Stopping by some really beautiful views over the roman skyline. Using a street light pole in the picture frame as a divider line. And including some really beautiful pictures of the engagement ring photographed over bright fuchsia bougainvillea flowers. Which are so typical of this region. Snapping some close up couple portrait pictures as well. 
To the Spanish steps and Via Margutta
Ultimately reaching Piazza di Spagna. Where the light was just phenomenal! And enable us to capture some truly remarkable engagement photos in Rome. Photographed on the empty staircase which is a rare opportunity in central Rome. With beautiful sunrising light shining from behind the couple. Then we made out way down to the bottom of the Spanish steps. Where we stopped to take pictures in around the Barcaccia water fountain.
Snapping some final Rome Engagement Pictures in Via Margutta. A street made famous by its beauty but also from the 1950s film Roman Holiday with Audrey Hepburn and Gregory Peck. Walking it from one end to another searching for some nice angle views. And finding some really nice couple photos of walking around. Recieing a very special tip from an old lady at the window! On a beautiful interior building which came out just great in black and white photography!
Out latest photo shoots taken from the Blog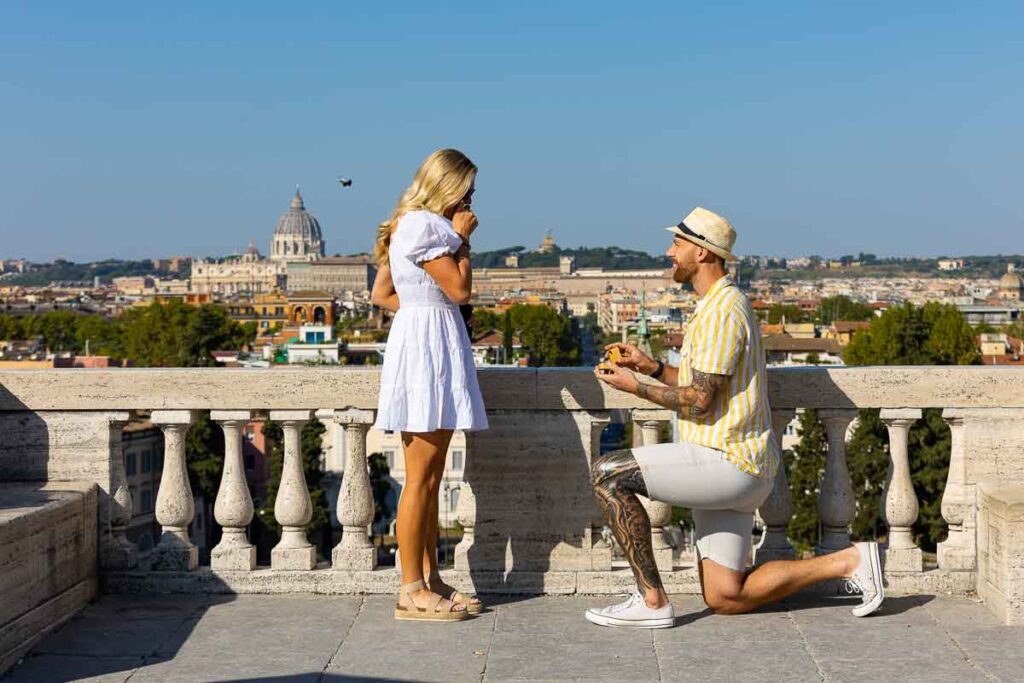 Pincio Terrace Wedding Proposal candidly photographed and video recorded from a distance. Then on an engagement photoshoot in the Villa Borghese park!
Read More
Summary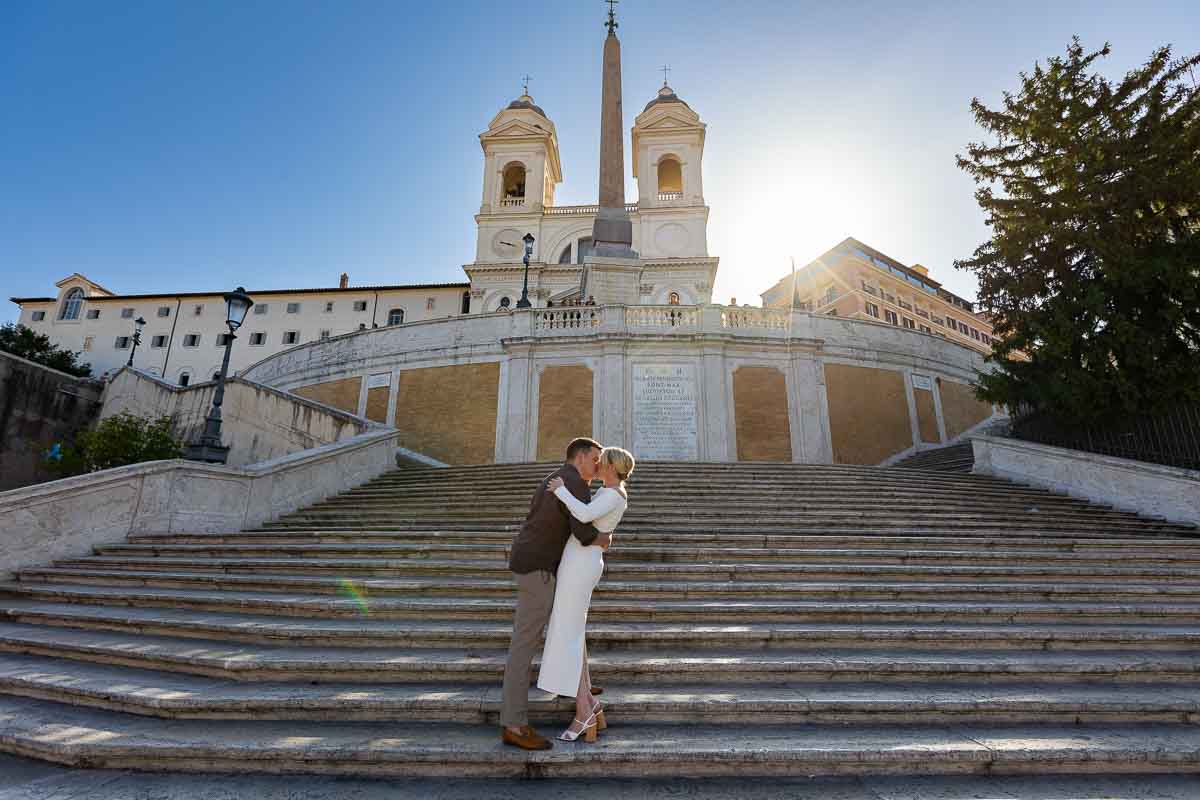 Article Name
Description
A beautiful and romantic walk in central Rome searching for unique and creative engagement pictures in Rome
Author
Publisher
Publisher Logo