Taking pictures in Rome Italy
What an amazing couple photo session taking place in Rome on a beautiful sunny day! Starting in the late morning by meeting underneath the equestrian statue of Marcus Aurelius found in Piazza del Campidoglio. And beginning the couple photoshoot by the terrace view over the Roman Forum. Which has a truly stunning view over the ancient city. Shooting both couple and individual shots. Then we moved over to the other side of the Forum. To gain a difference perspective over the ancient city of Rome. Using the columns of ancient temples as well as the massive arch of Septimius Severus as truly unique backgrounds! Trying out different style and poses.
Then after a brief 15 minutes walk. We reached the Roman Colosseum. Where we first started taking pictures on a cobblestone alleyway which leads into the Colosseum as background. A great moment to take photos as the light was just perfect! Later to walk up to the Opium hill to take more snapshots trying to get a wider view of the large monument. First on a small sloped hill and ultimately by the terrace view which provides a stunning view!
Out latest photo shoots taken from the Blog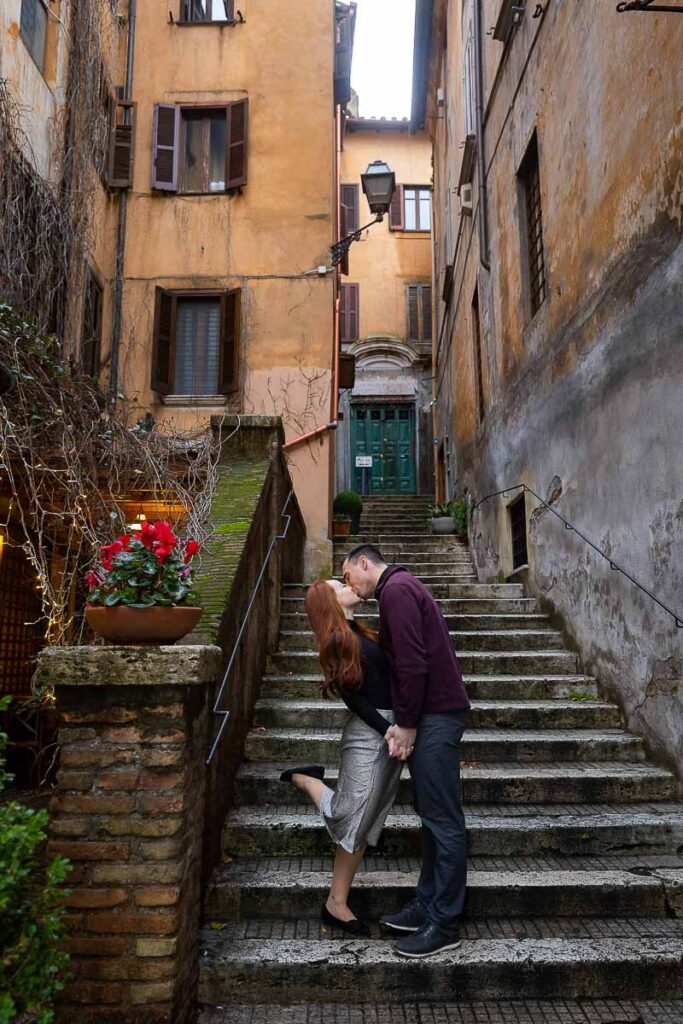 Wedding Marriage Proposal candidly photographed on the Castel Sant'angelo bridge. Then on a city walk to shoot some nice engagement photos
Read More
Summary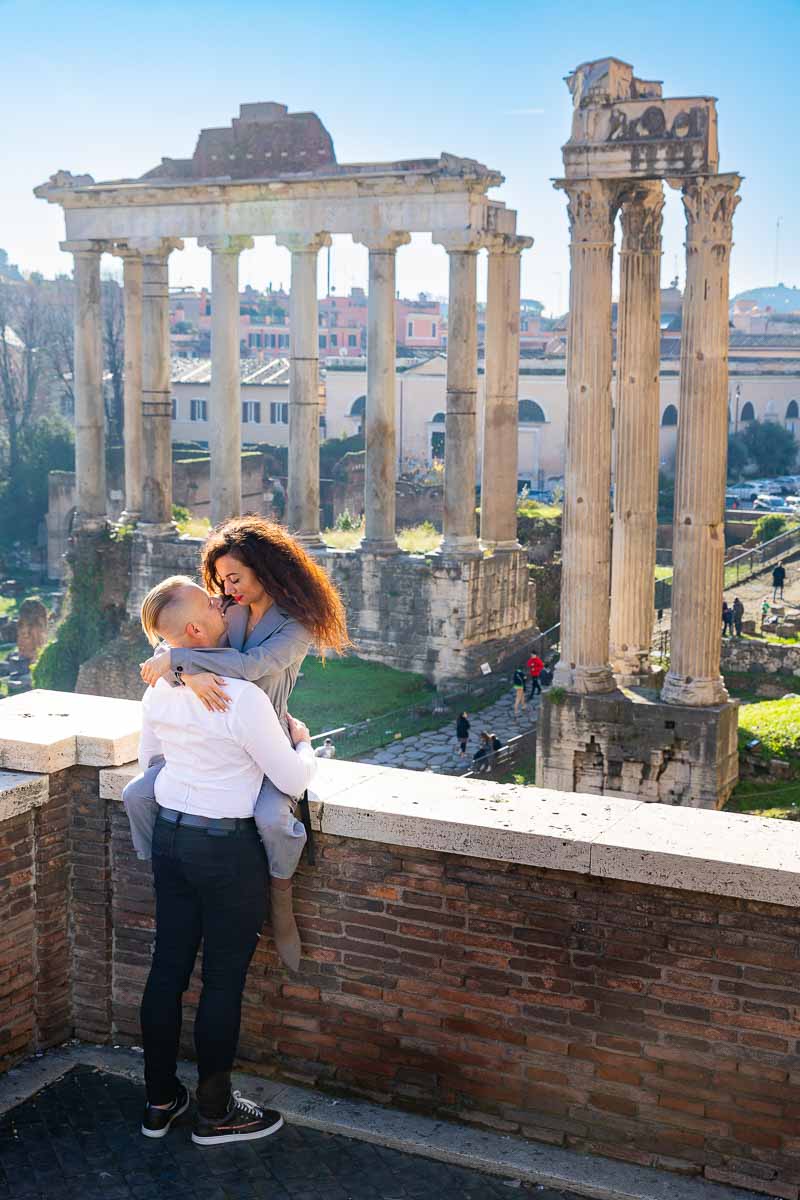 Article Name
Description
A beautiful couple photo shoot in the streets of Rome. Starting from Piazza del Campidoglio with a view over the Roman Forum. Ending the session at the Roman Colosseum in Rome Italy
Author
Publisher
Publisher Logo