At the Roman Colosseum
A love story proposal taking place on a hillside plateau overlooking the ancient Coliseum in Rome. With the stunning view of the roman forum and the whole place all to ourselves. The ring and the big question came with much joy and surprise. A sensation of happiness which carried through our engagement session which followed right after. Starting with some more pictures taken in around the environs. Then with car service taking us to the nearby Giardino degli Aranci. Which gave us many photo ideas. With beautiful panoramic views over the city of Rome. And with a very scenic water fountain under Mediterranean pine trees above. Including some stop photography: 'let's throw an orange up in the air and see what happens!"
Then we made a drive to the Roman Forum. Changing the background to the ancient Imperial Rome. And taking more pictures among columns and staircases. With a final view from a panoramic terrace overlooking the other side of the city. Then heading back to the Hotel but not before making some last few stops for some final snapshots!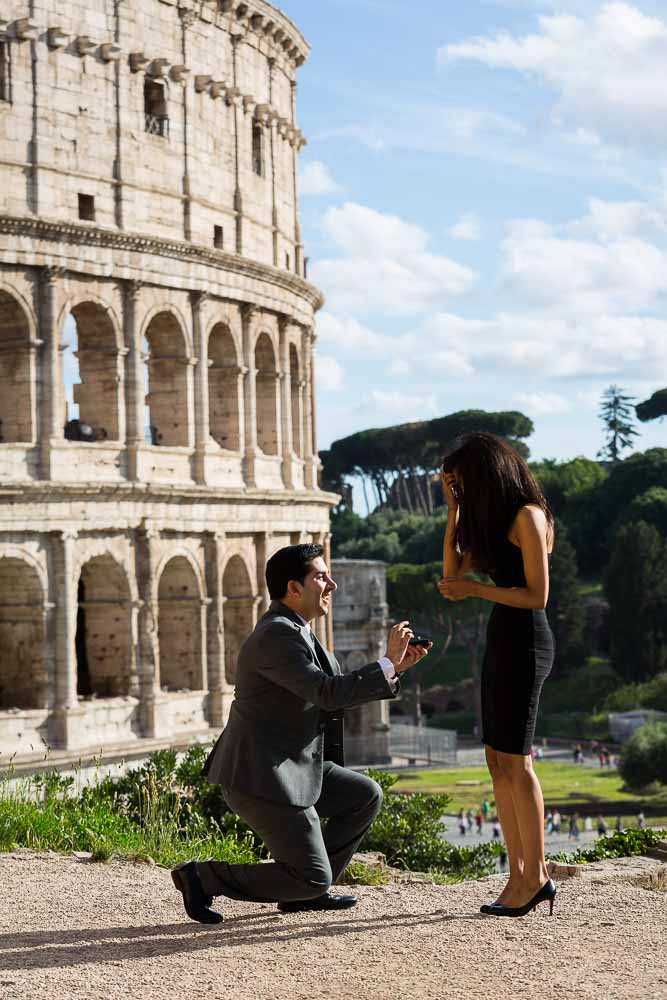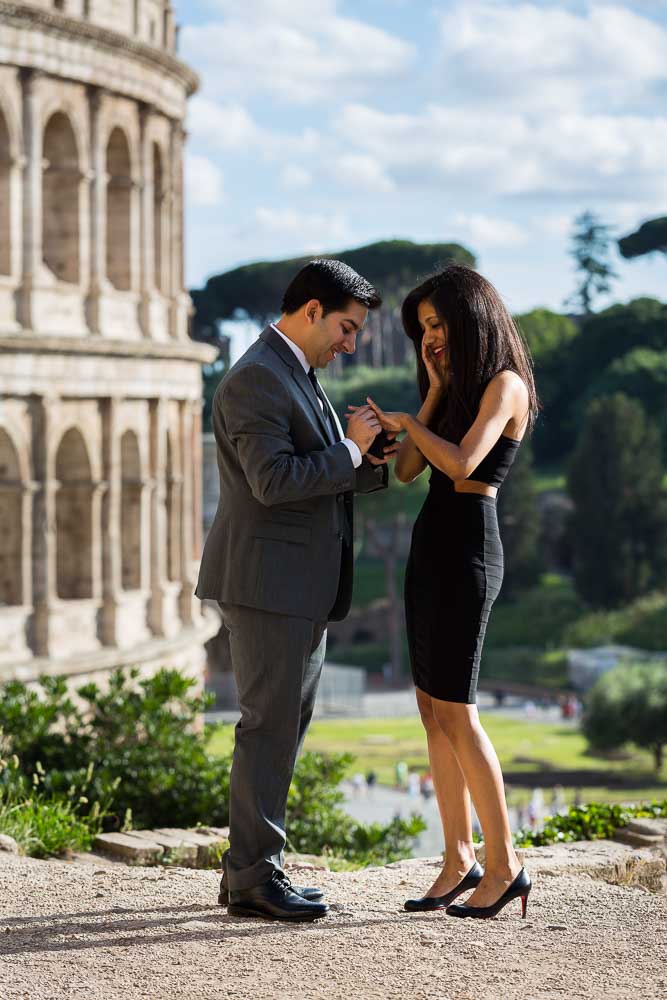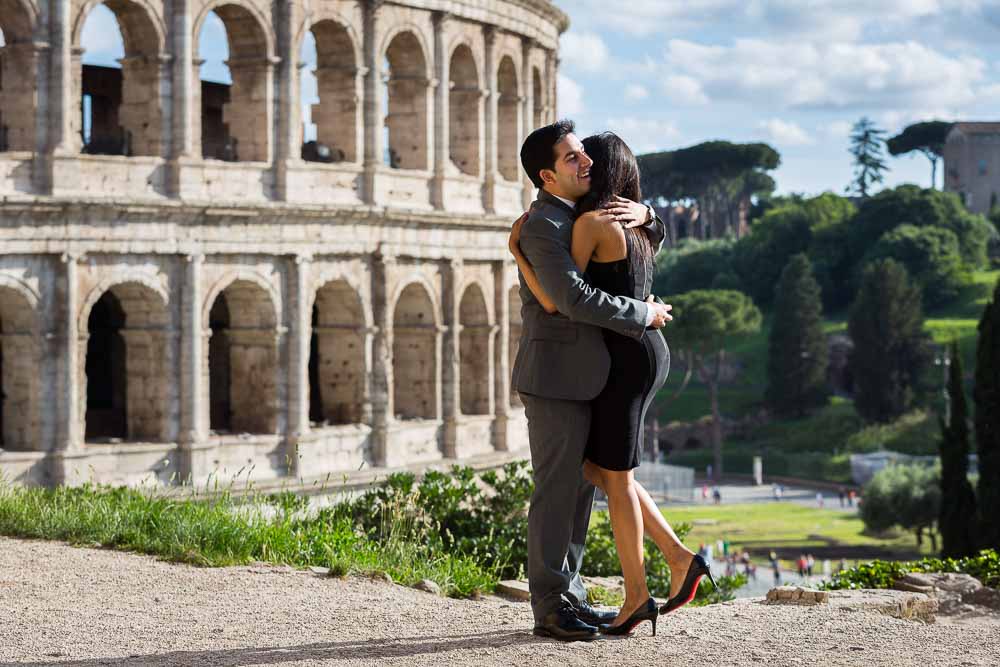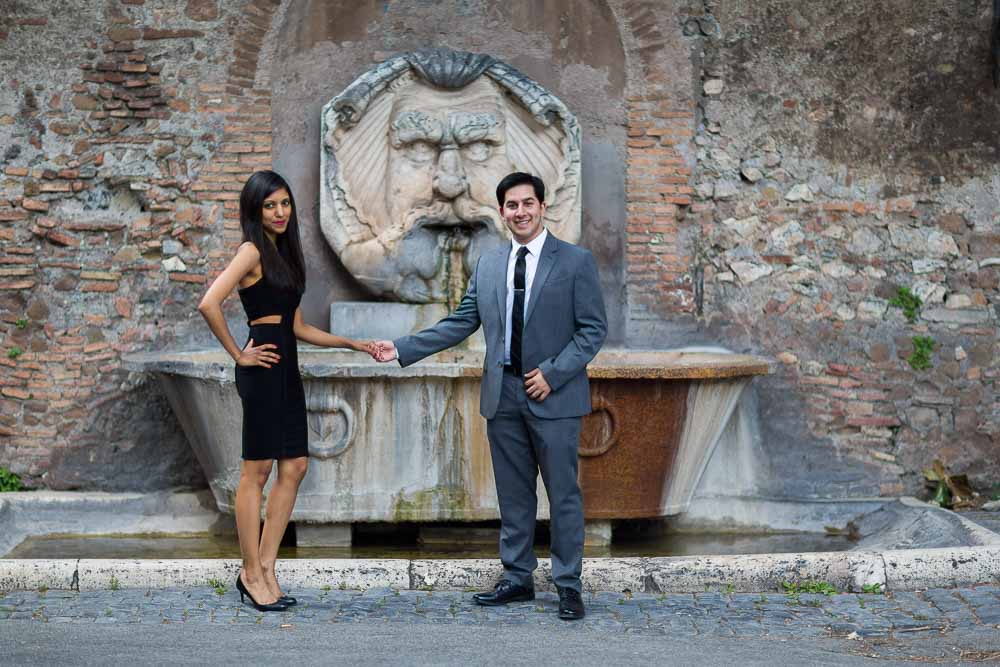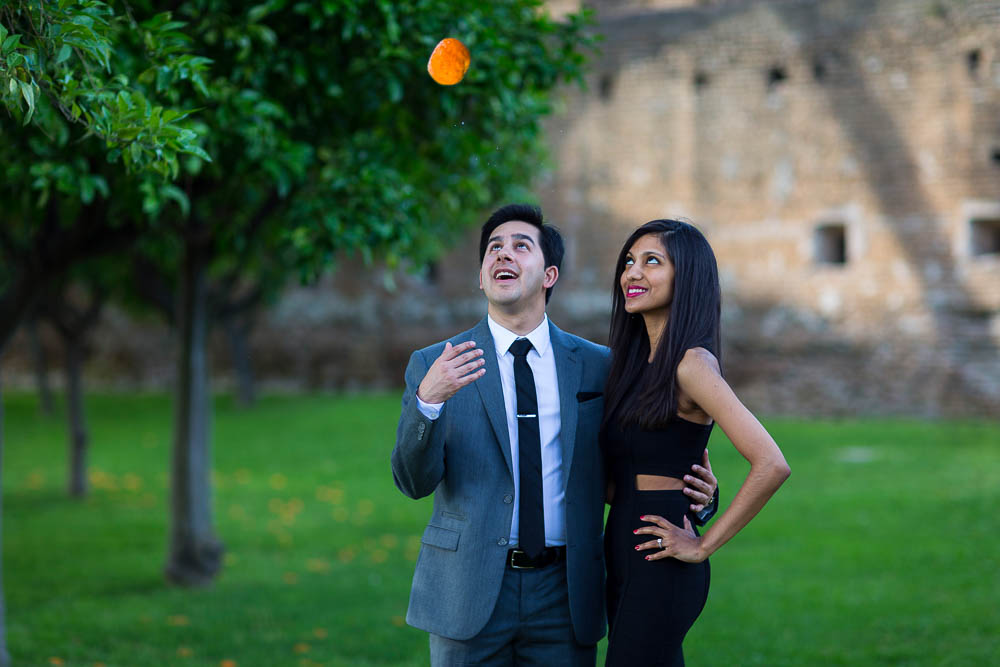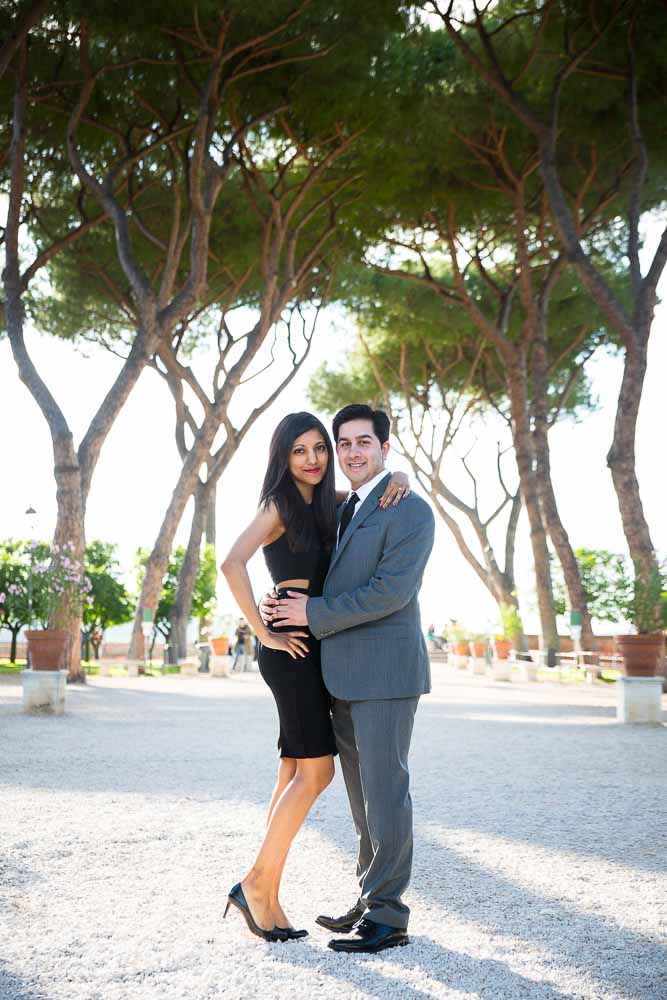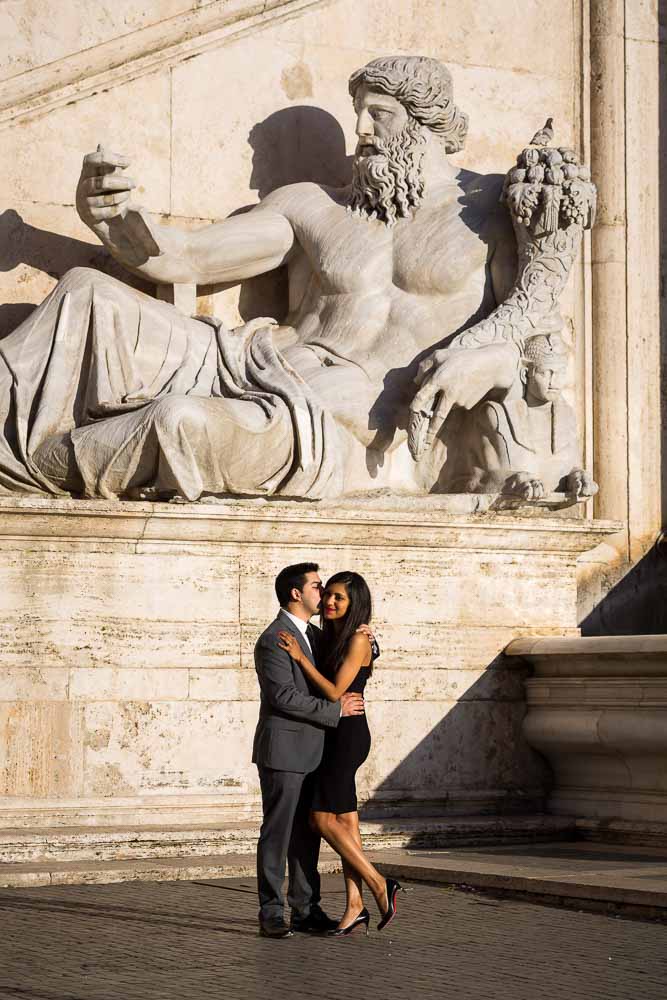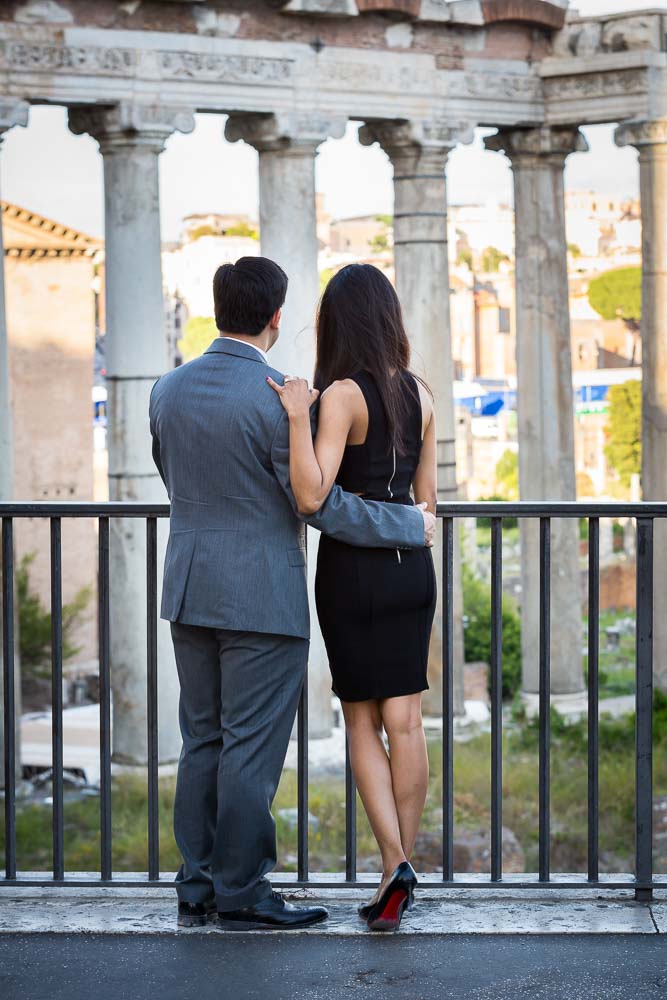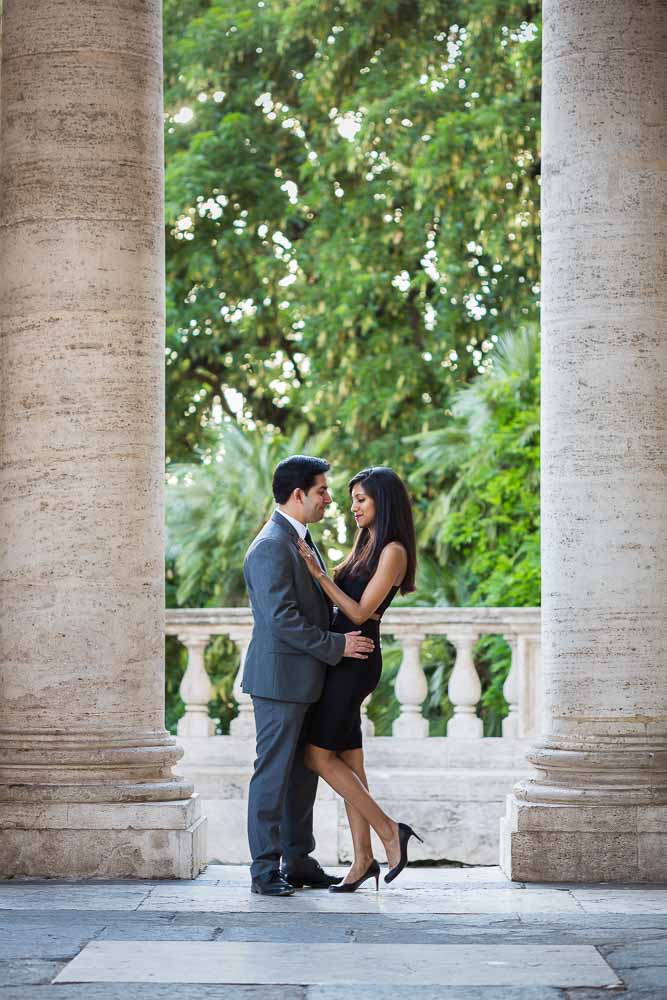 Here are More Selections Recently Published on the Blog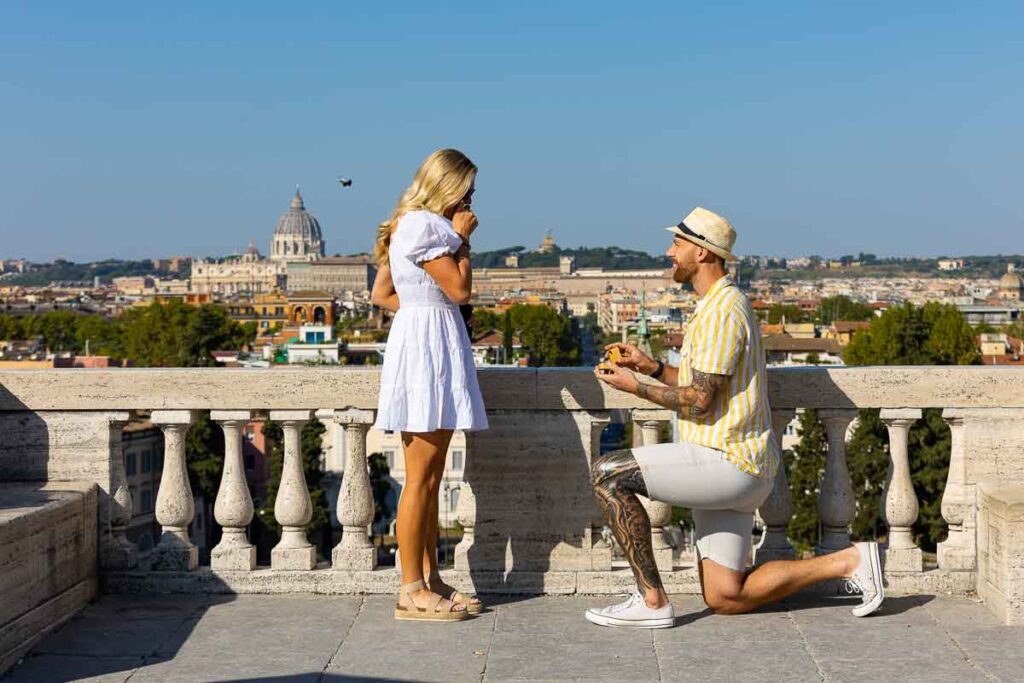 Pincio Terrace Wedding Proposal candidly photographed and video recorded from a distance. Then on an engagement photoshoot in the Villa Borghese park!
Read More
Summary
Article Name
Description
Marriage proposal photos taken at the Roman Colosseum. Then on an Engagement session around the city by car visiting the most scenic locations
Author
Publisher
Publisher Logo