The view from the Pincio terrace
What a fantastic view for fantastic moment! Proposing marriage from one of the most scenic terrace views in Rome. Arranged as to have a hidden photographer document this irrepetible moment. The surprise was great as well as the joy and happiness that followed! And which carried us through the engagement photo session. Capturing unique and creative couple images in around the park. Including some puddle image reflections. Which turned out great in both color and black and white!
Then we headed down to Via Marghutta  by car service to continue the photoshoot in a more intimate location. Shooting in cobblestone alleyways which are so typical of the city of Rome.  Including a bright yellow vintage FIAT 500 which happened to be parked by the side of the street!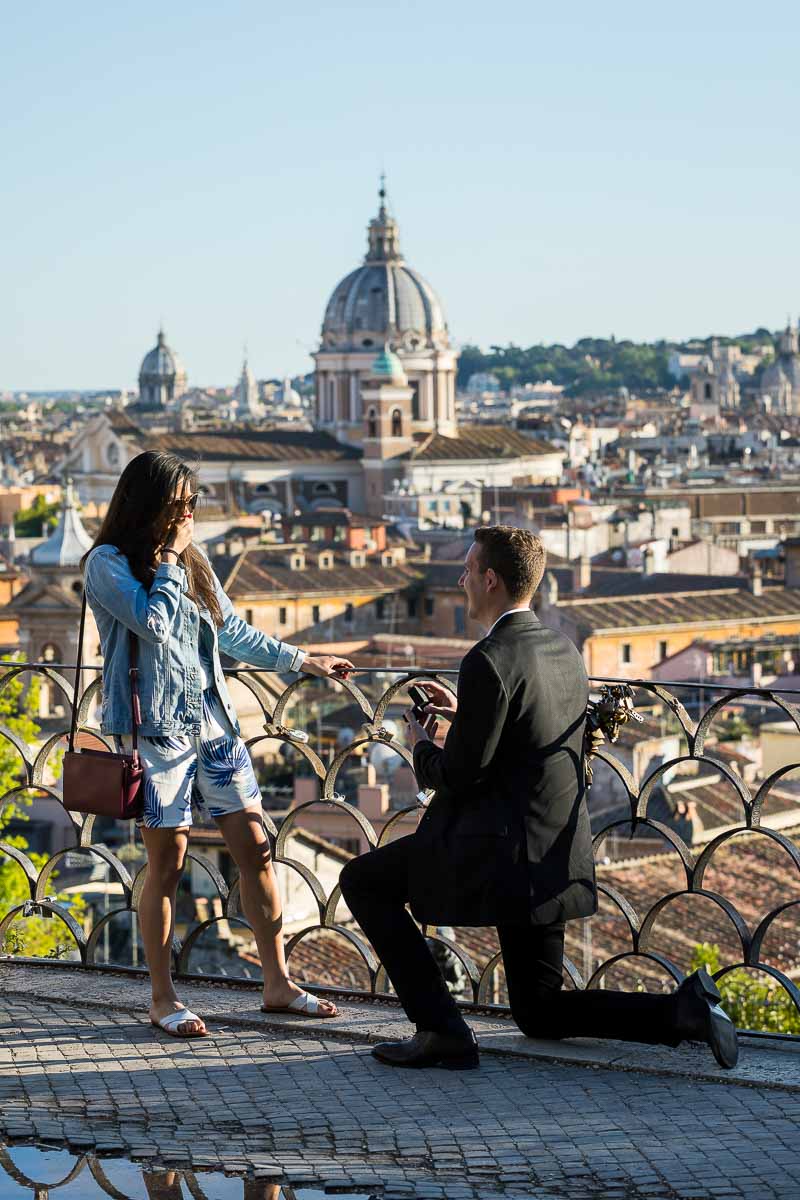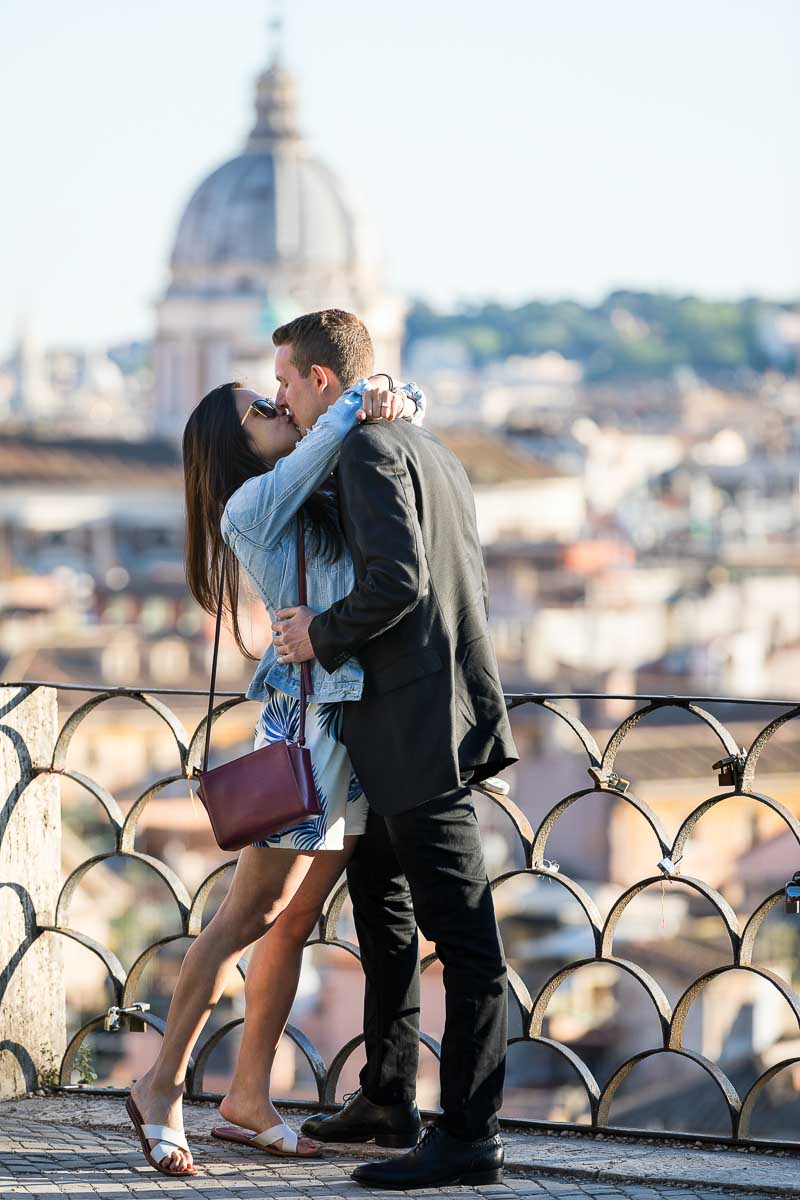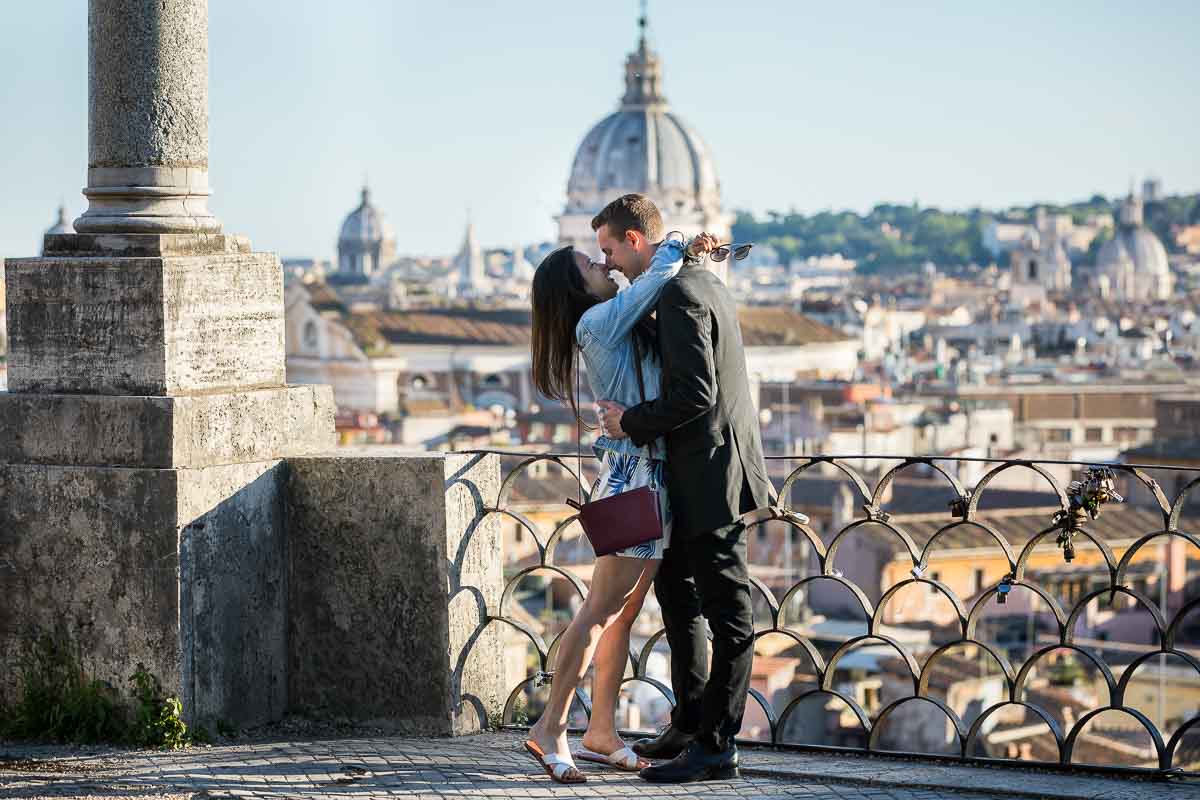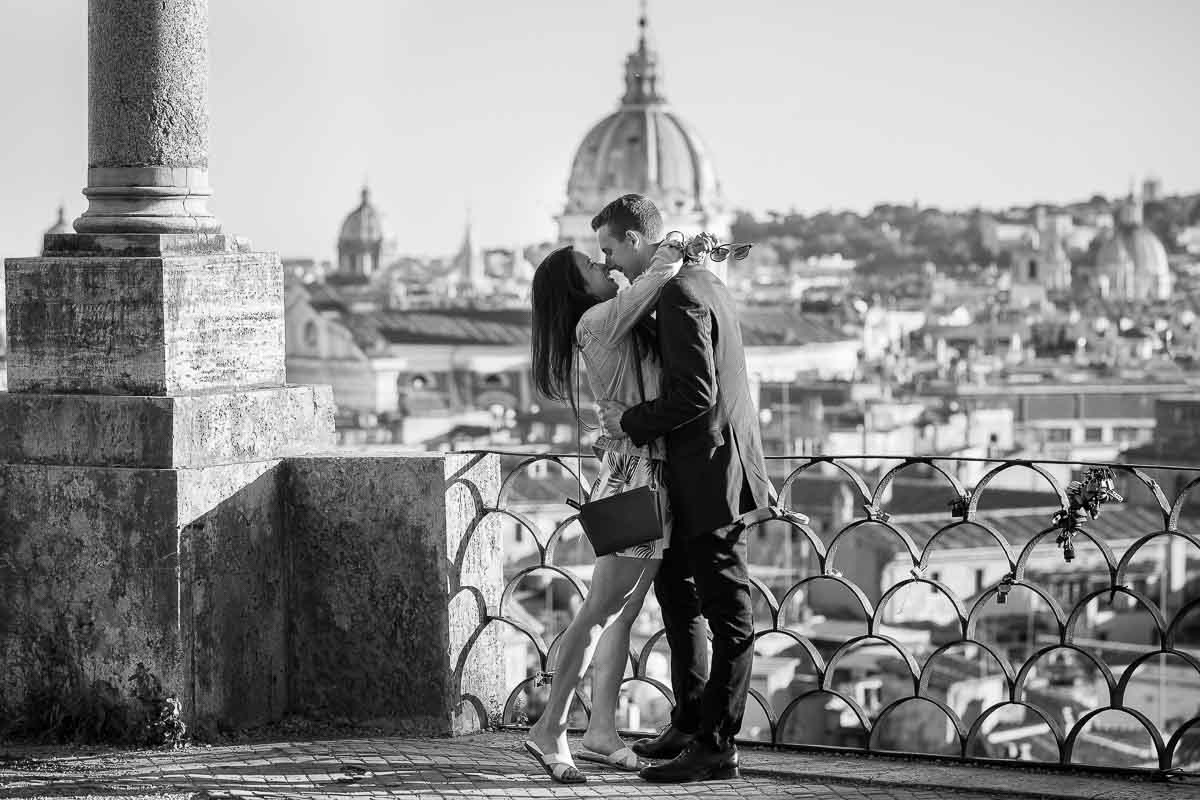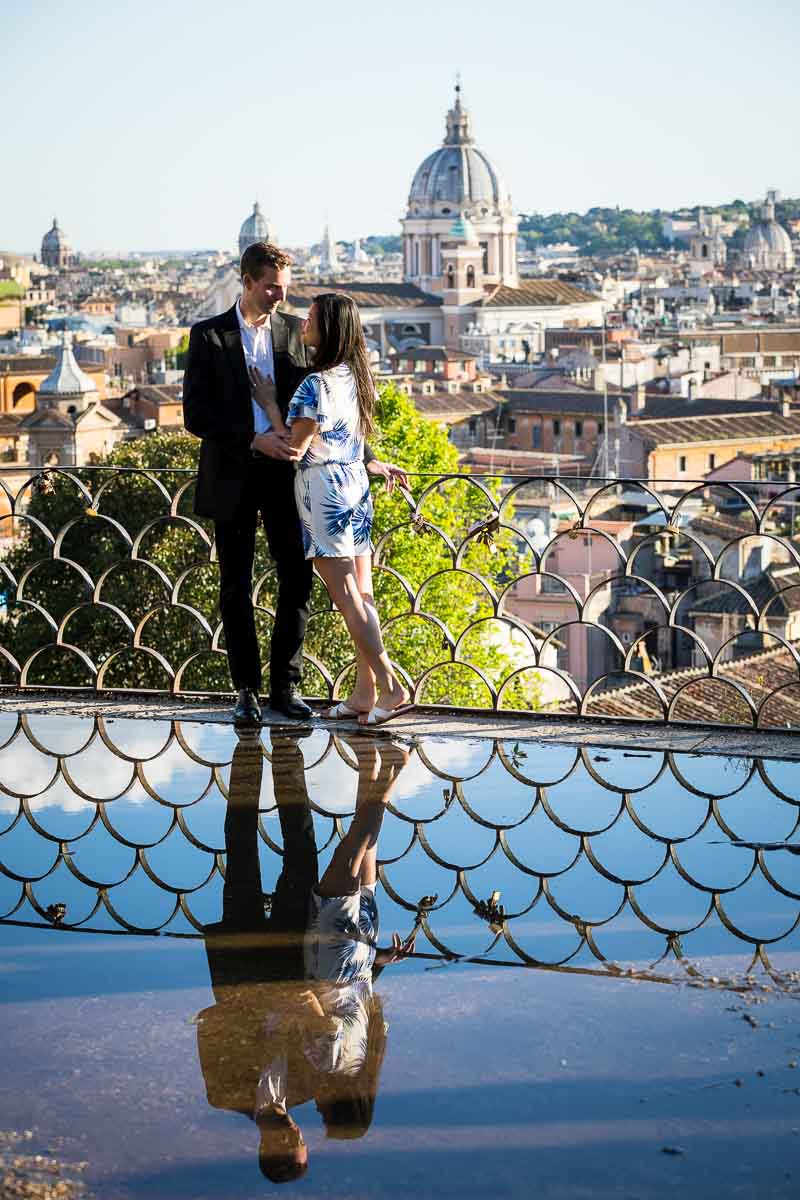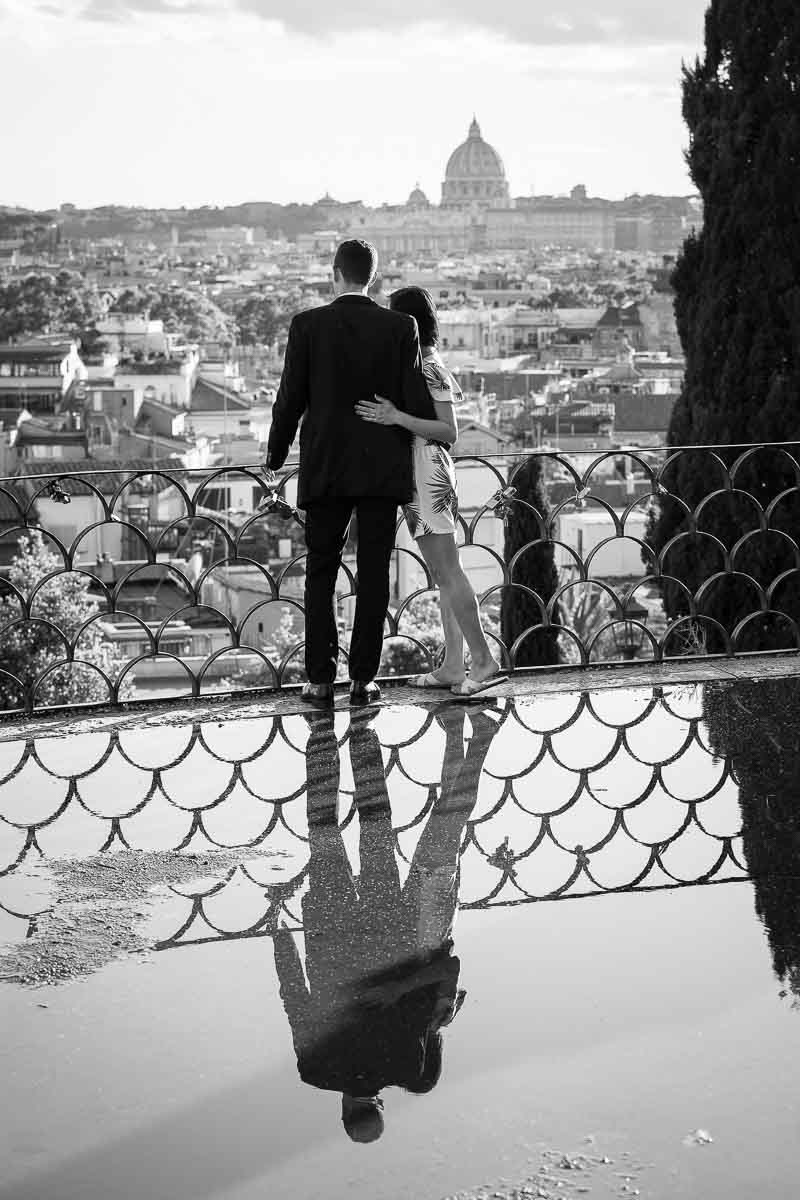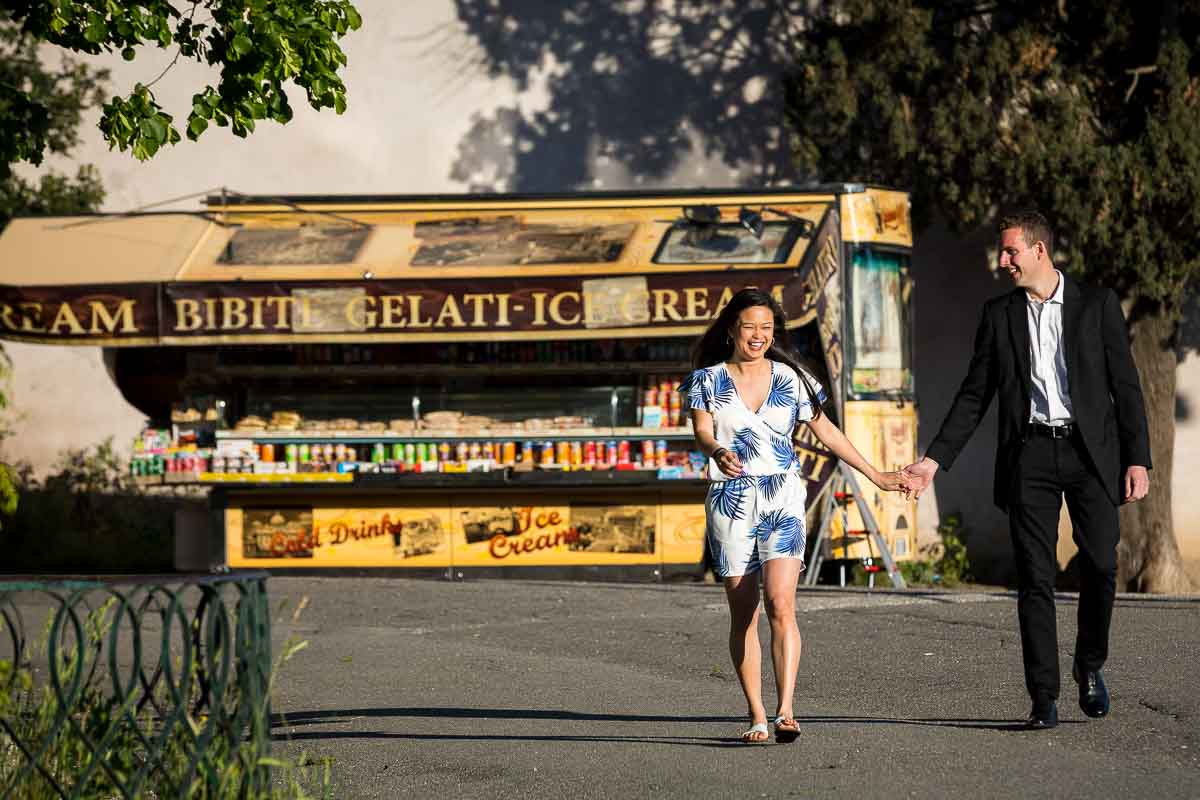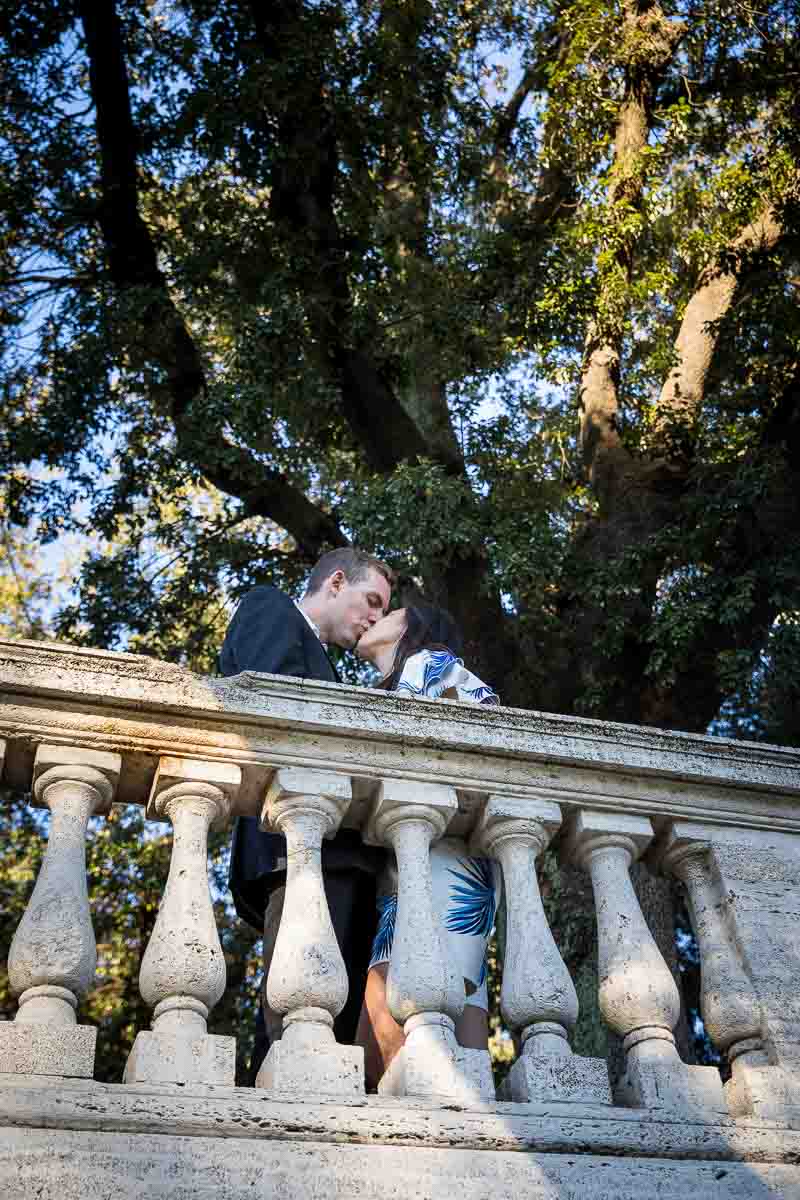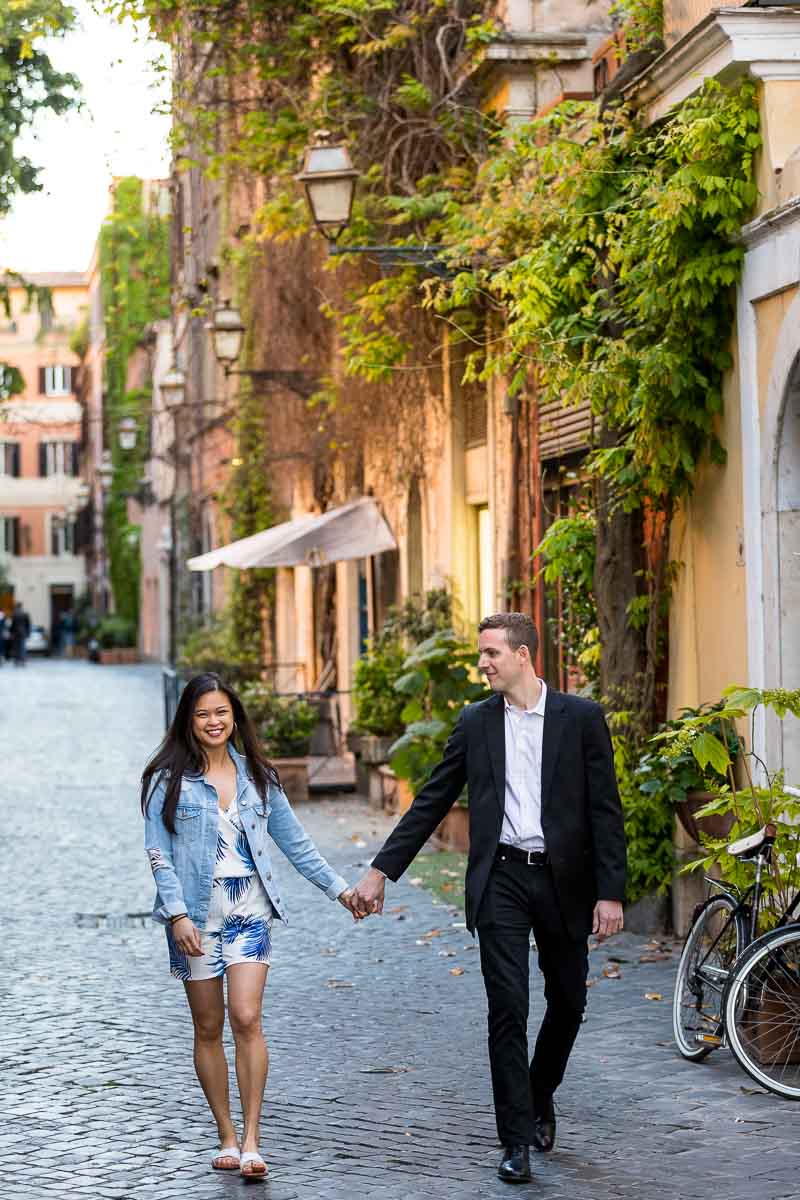 Time of the year: May
Time of day: 18:30 Late afternoon
Duration: 1 hr photography with car service and black and white conversion
Location: Pincio Terrace overlook | Via Marghutta 
Curated imagery by the Andrea Matone photography studio
Start here to learn more about our photo sessions. Click here for prices and bookings
Out latest photo shoots taken from the Blog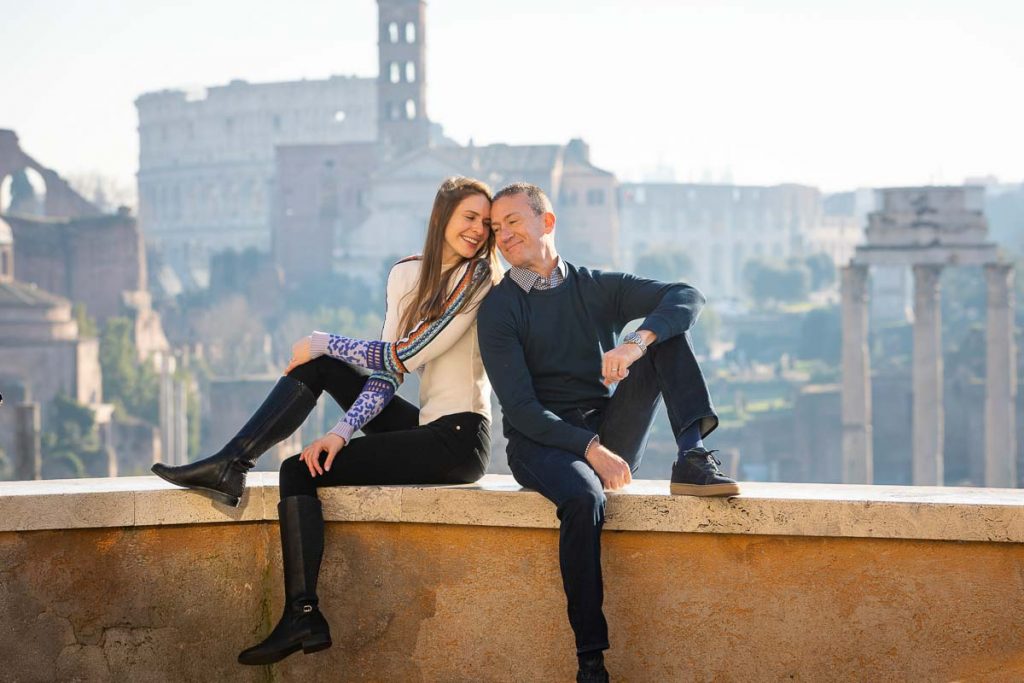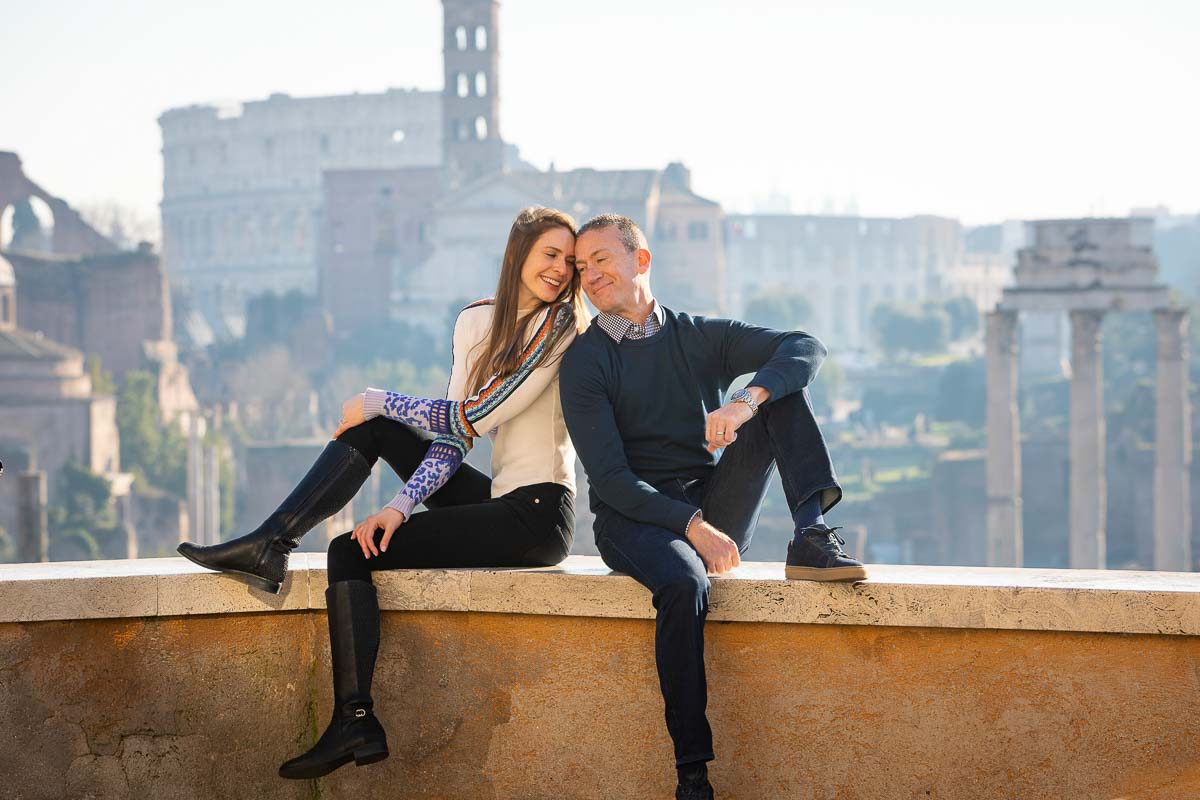 Walking around the Eternal city taking unique and creative honeymoon photos
Read More