Over the Rome cityscape
A marvelous Wedding Marriage Proposal in Rome perfectly planned to take place overlooking the Eternal city from above! Reserving the best table with a view of Saint Peter's Basilica in the Vatican. With a red rose bouquet composition left on the table surrounded by red rose petals. Only to be found there as they walked up! Followed by a romantic song being played made specifically for this special occasion. Which lead into the big question welcomed by a lot of joy and happiness!
Then the celebration started by toasting with Italian sparkling prosecco wine. Gazing at the beautiful engagement ring in amazement! While being the subject of engagement photos and video recordings! To immortalize this irripediteble moment in wonderful images!
Engagement pictures in Rome
So we hopped in the car and headed for Saint Peter's square in the Vatican to begin the engagement photoshoot. Which was a lot of fun! Starting under the large marble columns. Then making our way through water fountains all the way underneath the Basilica to take unique and creative portraits. Our next stop was the Trevi fountain. A most beautiful location but often very crowded! But we managed to squeeze in some really nice engagement photos of the lovely couple under nice blue sky and beautiful golden light surrounded by the cobalt green water of the fountain!
Our last stop was the Castel Sant'Angelo bridge. Where we took some photos on the top of the bridge with the angel statues on either side. Also taking some nice snapshots by the statues and of the engagement ring. We then made our way underneath the bridge. Taking our last set of pictures by the Tiber river bank. With a truly one of a kind view of the castle and the bridges!
Out latest photo shoots taken from the Blog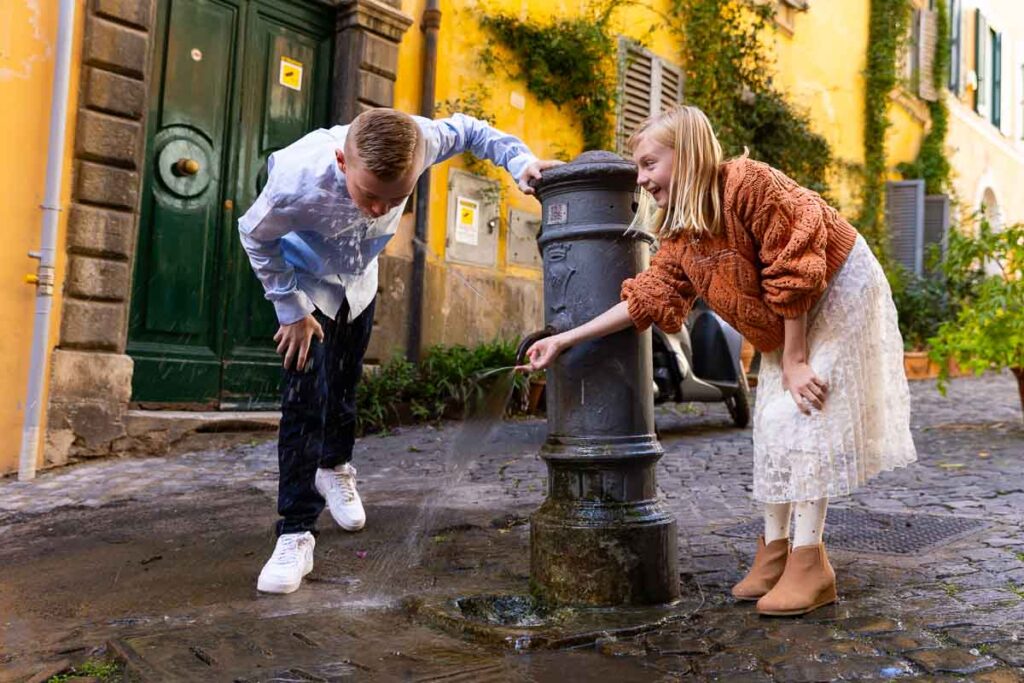 Rome family photo session at the Colosseum! Including some typical roman streets found in the surroundings
Read More
Summary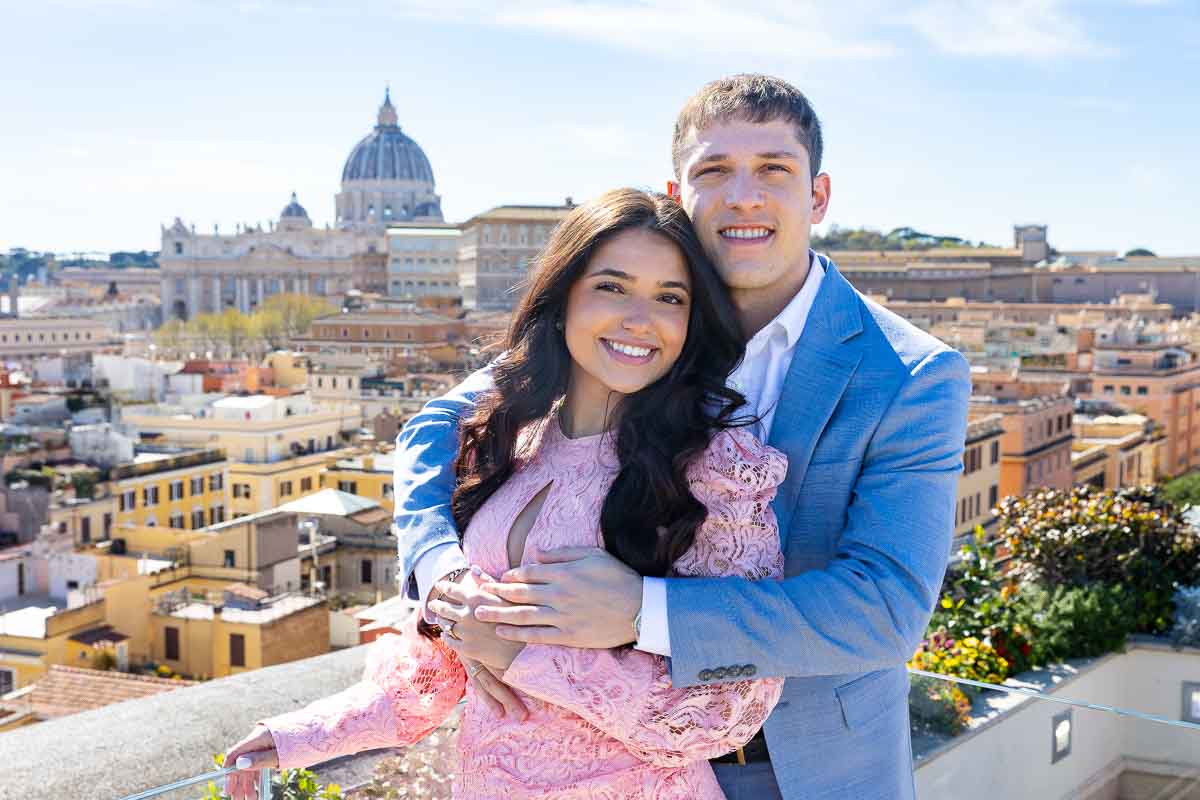 Article Name
Description
A marvelous surprise engagement proposal photographed on an exclusive terrace overlooking St. Peter's dome. Followed by Unique and Creative Engagement pictures in Rome
Author
Publisher
Publisher Logo