A Great Photography Adventure!
This was just a fun and lively Bride and Groom to be wedding photographic adventure in Rome! With the idea of walking around the city, looking for awesome pictures to take! Meeting the beautiful bride to be and her handsome groom right at the Trevi fountain. A spectacular but crowded location to begin this unique photo session. With people being so kindly cooperative and allowing us just a few minutes in some of the key spots to take some wonderful bright and colorful photos. Starting down below by the water fountain edge. Where the light was just perfect. Shining brightly in the water bringing out the azure and emerald green colors.  Moving on the upper level to get a different perspective of the fountain.
Then on foot we walked towards the Roman Pantheon passing through Galleria Alberto Sordi. Where we stopped to shoot some nice newlywed pictures in the renaissance looking building with lights and frescoed rooftop. Before heading out we stopped for a quick espresso coffee to give us just that extra boost! Next we stopped underneath the porticos found in the Montecitorio square. Where we shot some fun pictures! Then just around the corner we reached the Roman Pantheon.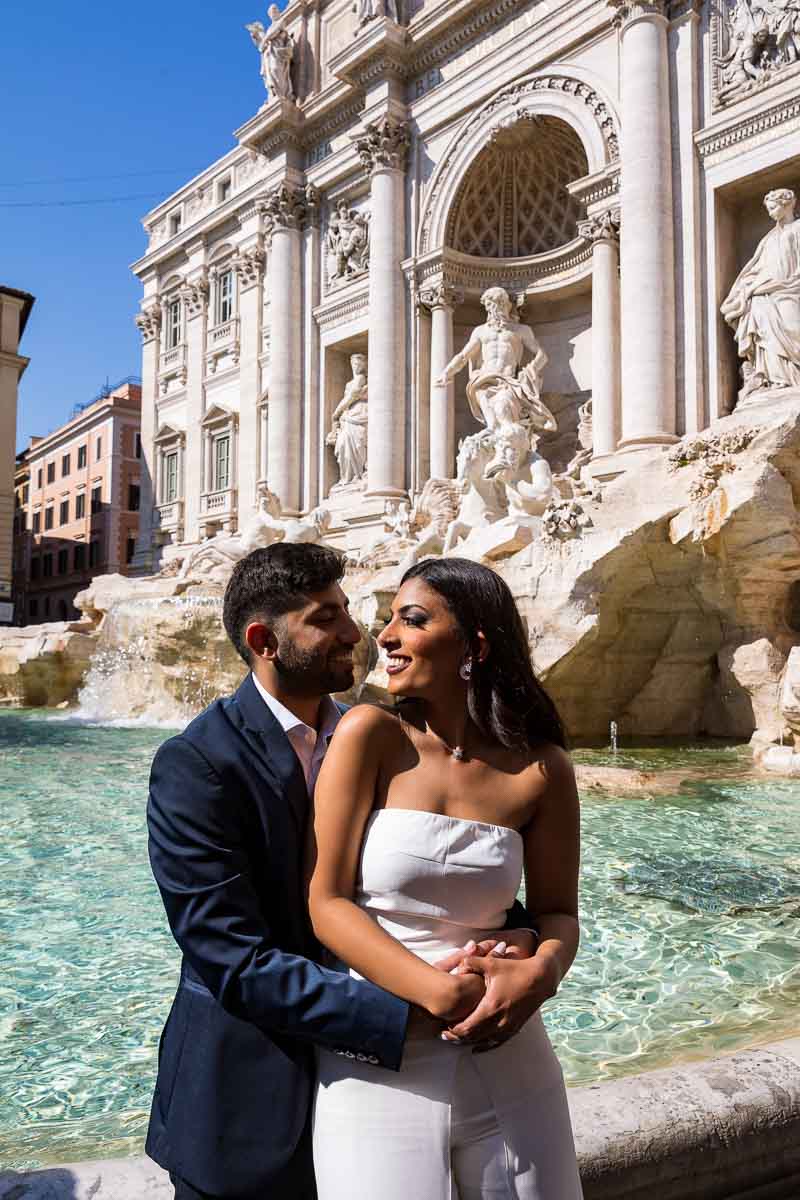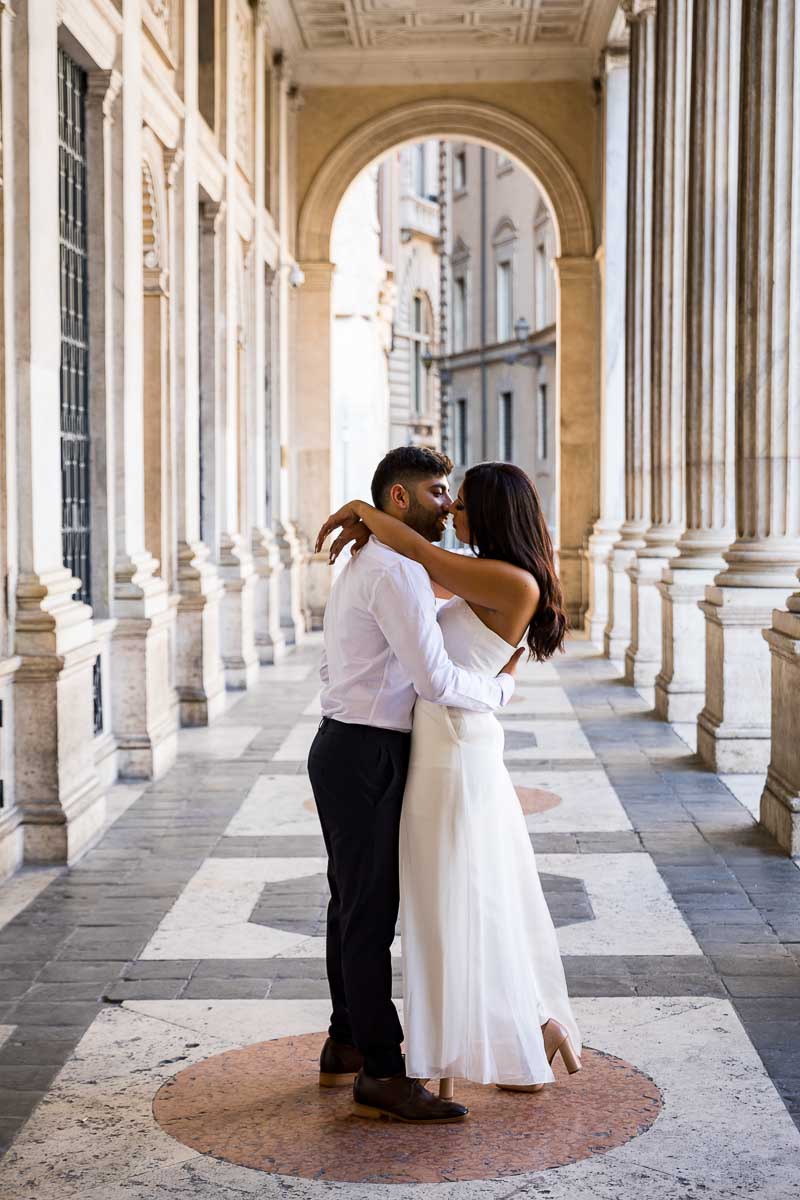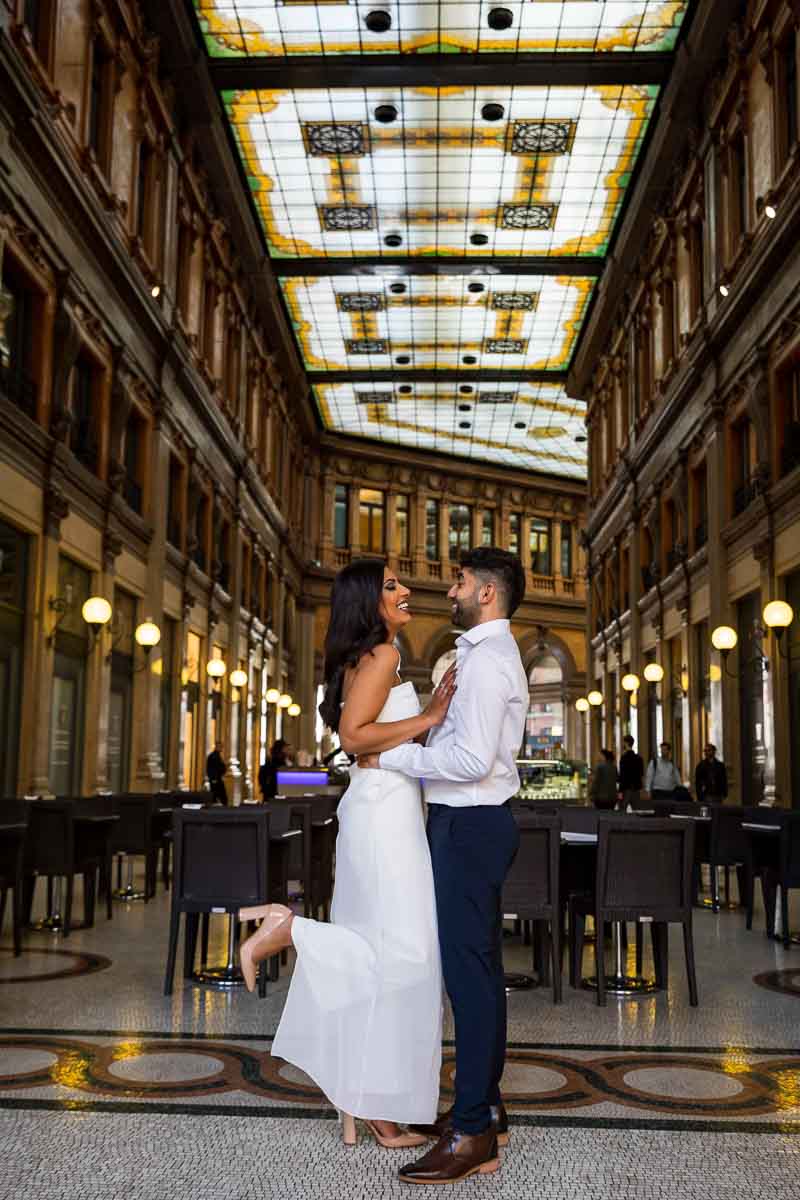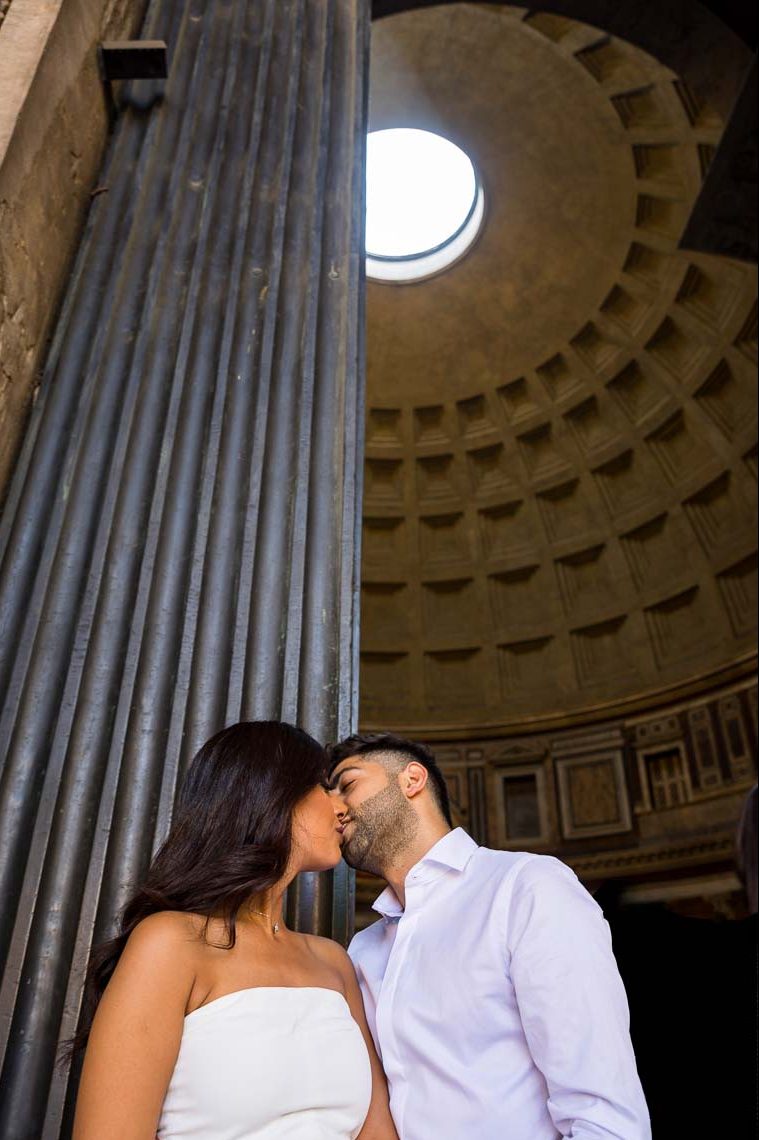 The Roman Pantheon and Colosseum
At the roman pantheon we headed first to get a great shot underneath the oculus. The hole on the rooftop of the Pantheon's cupola. Then we had the unique opportunity to take privileged pictures underneath the portico with the giant columns as props. Completing the photo shoot here with some final portraits taken by the water fountain and obelisk with the whole structure in the background. Here we had a car waiting for us to take us to the Roman Colosseum to complete this once in a lifetime photo session!
We began the mini shoot here by taking some nice newlyweds portraits with this large iconic landmark in the background. Then we moved over to take some walking in love photos in the nearby cobblestone alleyways. Concluding the wedding photography session in Rome with some final portrait pictures and some creative silhouette images at a nearby hill top with a view over ancient Rome!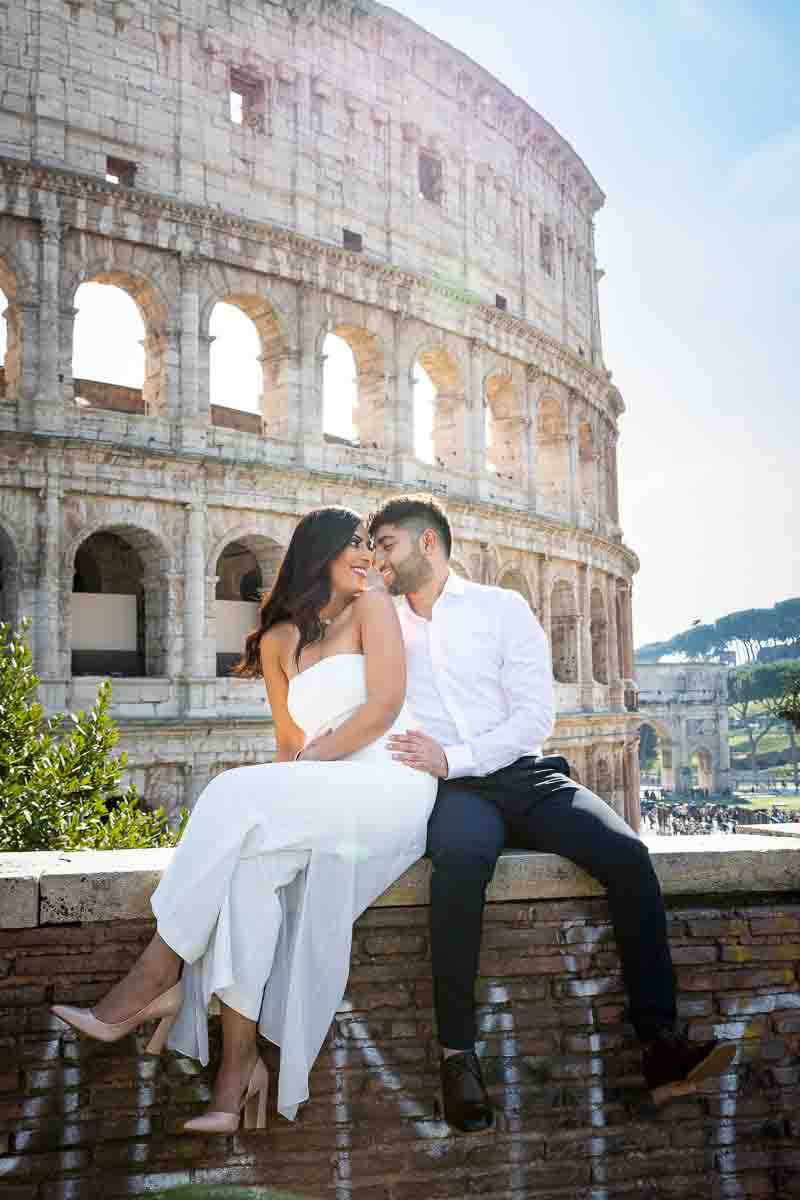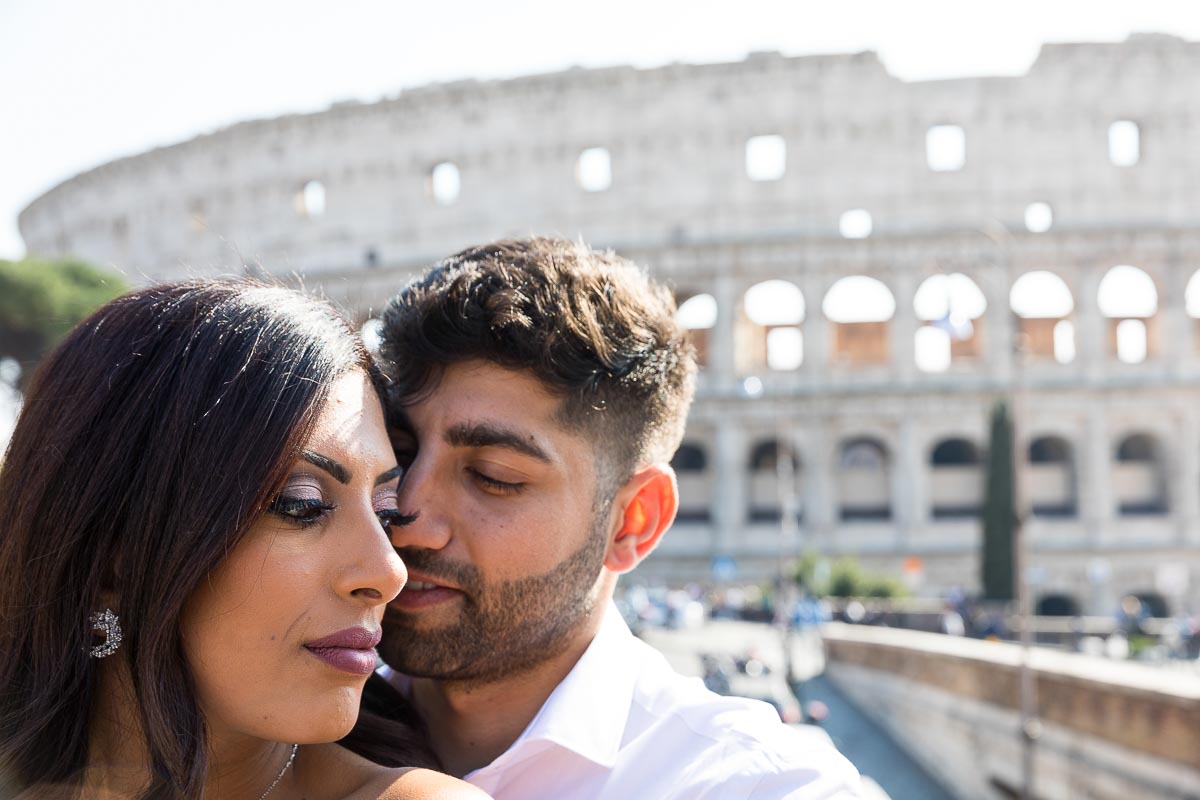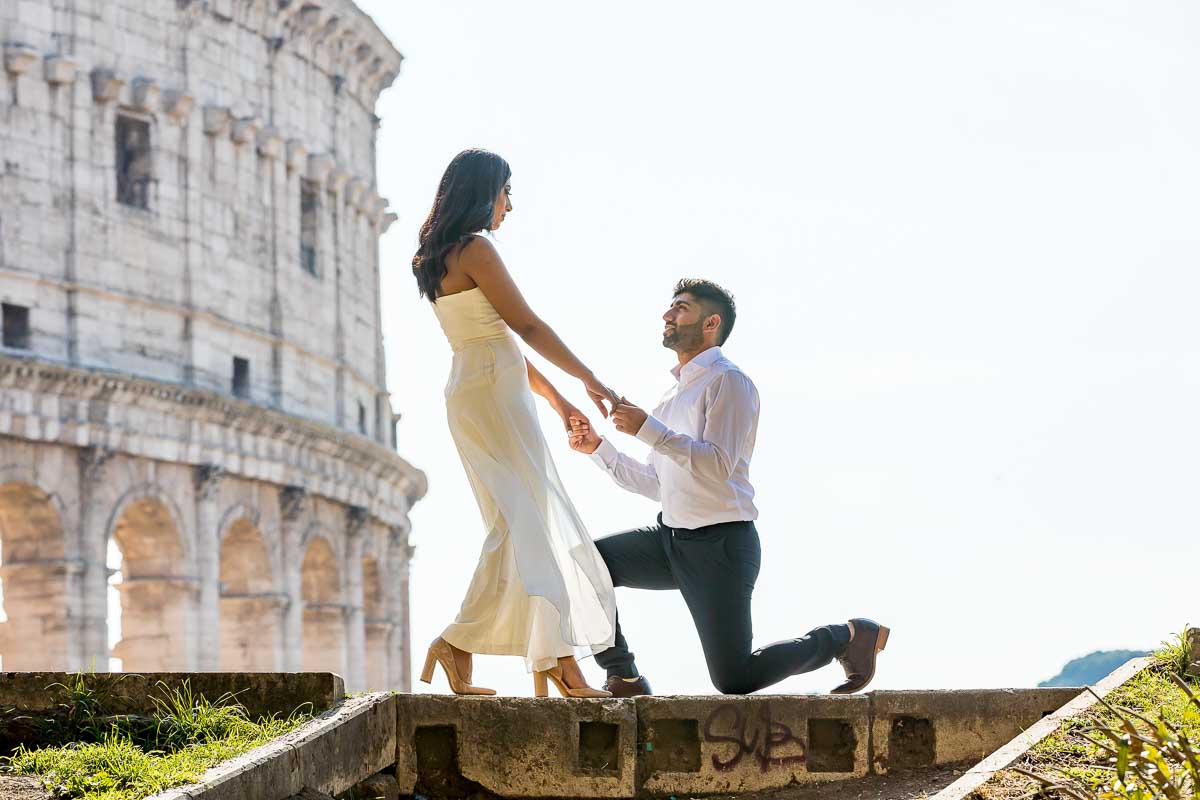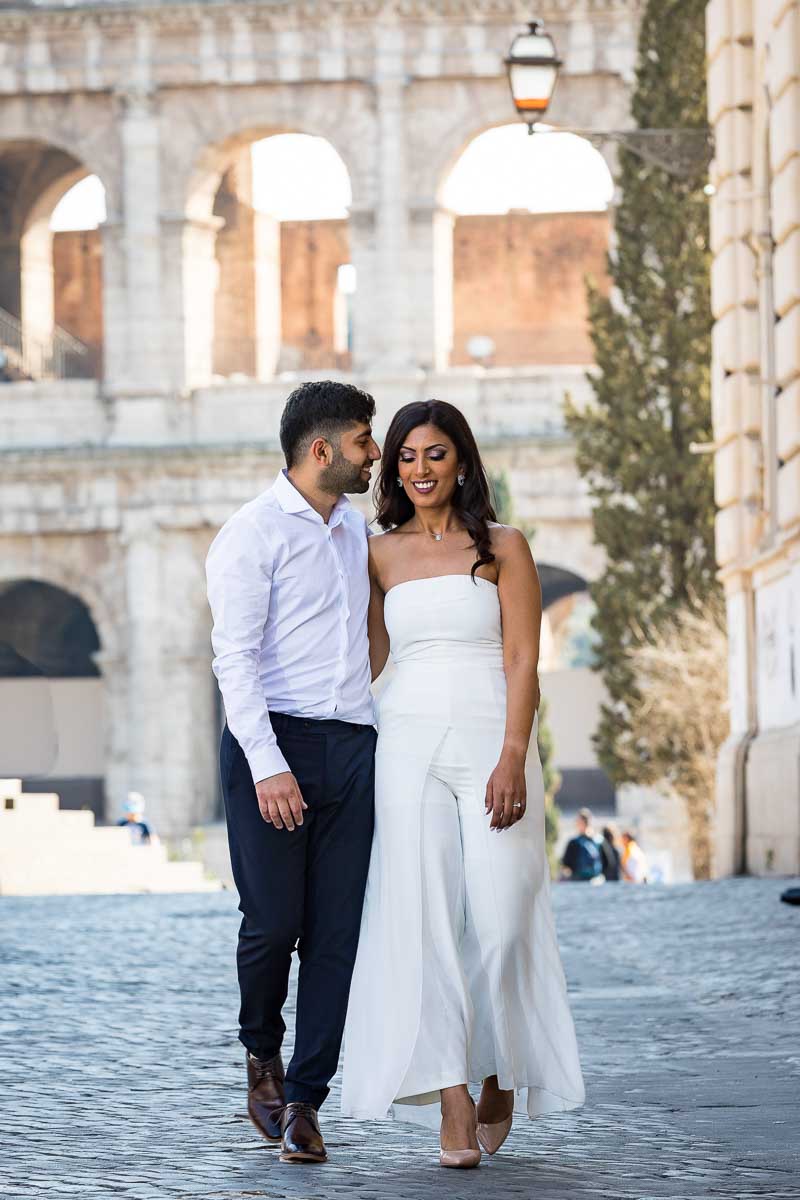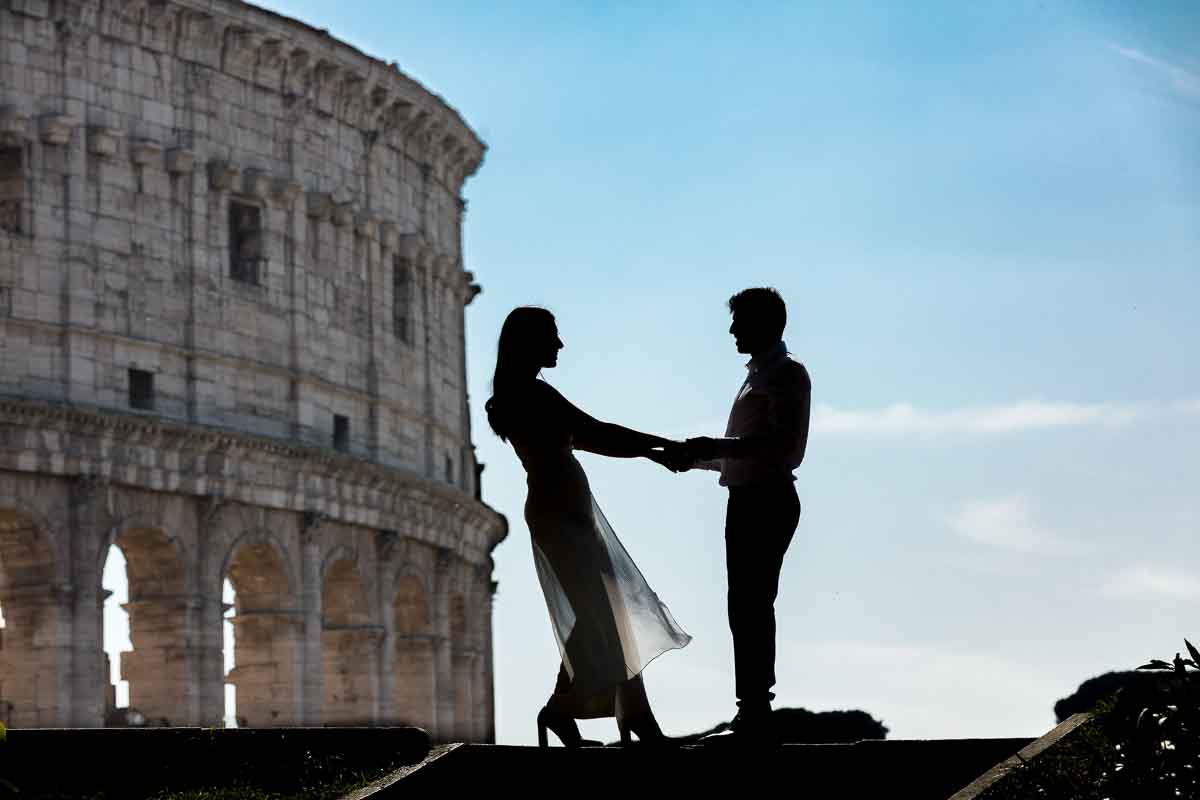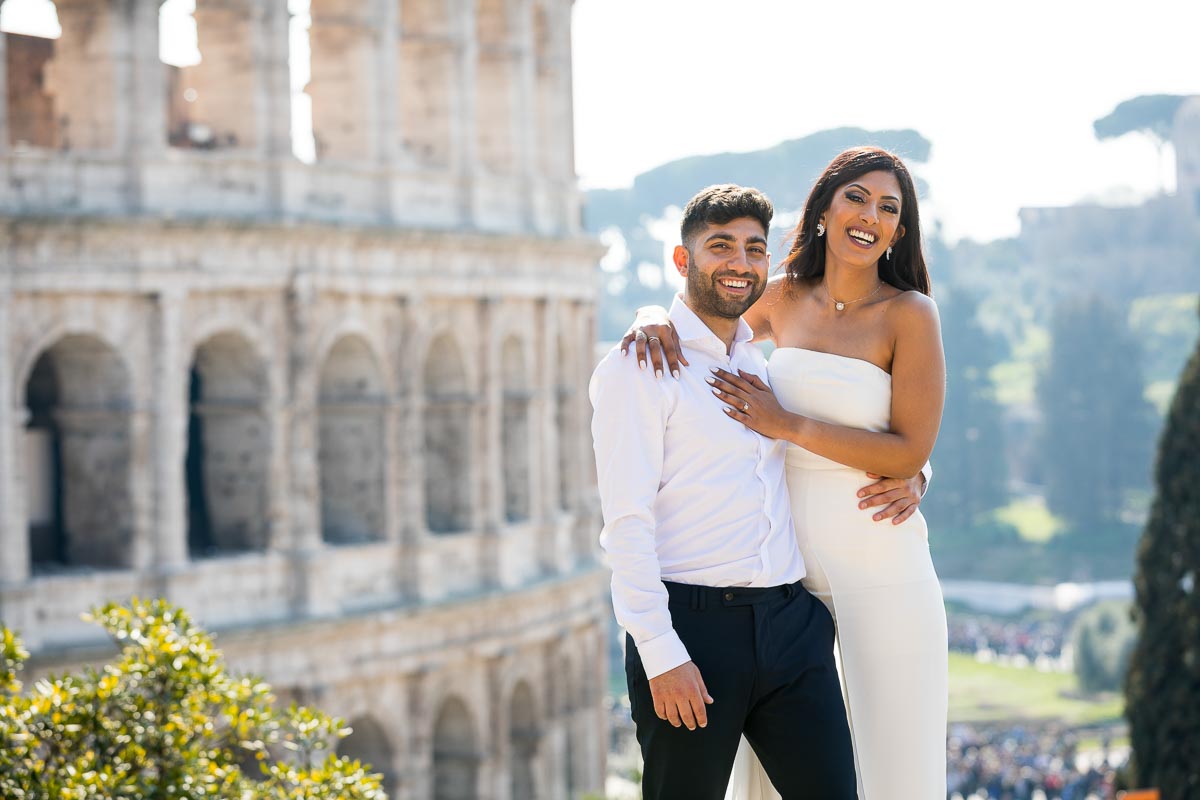 Out latest photo shoots taken from the Blog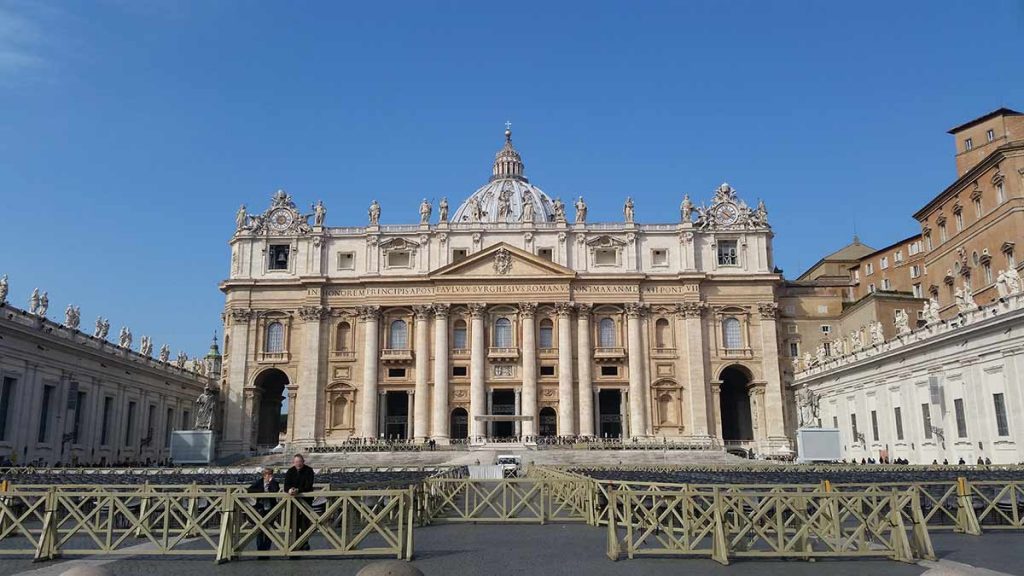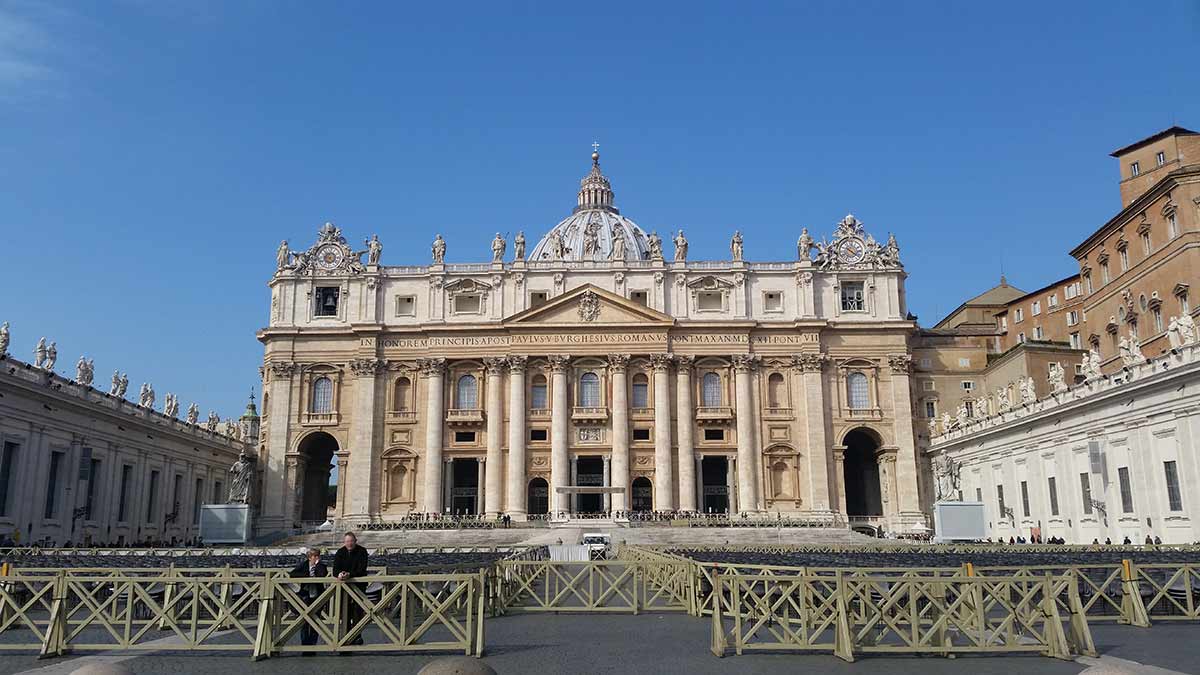 A Complete Guide to Set up your Vatican Wedding in Rome. With Tips, Prices and Details. As well as Additional Services such as Photography and Video
Read More