The Photography Tour
Let a Creative Italian Photographer walk you through the city of Rome in an unforgettable Photo Tour capturing real candid moments of your stay in beautiful pictures.  Enjoy a relaxed vacation and bring home remarkable pictures of your visit.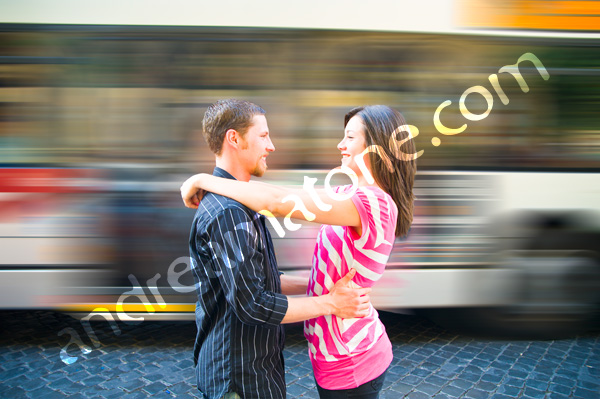 Walking around in the city
Touring Rome can be a very exciting experience, but it can also be quite an adventure if you are unsure of which places to visit and how.  Language barrier may also represent a curious obstacle but it can also be frustrating.  We offer innovative and unforgettable Photographic Toursto welcome you in the Eternal City of Rome.  Experience Rome through the eyes of a native Italian Professional Photographer.  He will guide you in an exclusive tour through the most interesting Roman landmarks and monuments.
Find the best places to go
Take out the stress of not knowing which way is best.  Enjoy a relaxed vacation and let a Creative Italian Photographer walk you through the city of Rome in an unforgettable visit capturing candid moments in stunning imagery.  Your pictures of Rome will finally include everyone and not just everyone but the one behind the camera.
Personalized Itineraries
All city excursions are exclusively custom-made to fit your needs.  You can explore the sites whichever way you like and at your own pace.  At the end of the visit you will receive stunning high quality images which will be yours forever.  Please find below a sample picture gallery to see the kind of quality photography you may expect:
Andrea Matone is a professional artist specialized in acquiring candid images of people situations without altering the spontaneous context of discovering the city of Rome and being together.  Take home beautiful memories of you in the ancient sites of Rome in unique off-the-beaten track photo tours.
Walking around Rome together with a professional photographer is an enlighten experience.  He will show you all the tricks of the game but it is also a fun and new way to visit a city like Rome.  You will be able to visit, see, experience and tour places, situations, people that would be otherwise difficult to come across.  The Rome Photo Tours will take you through off-the-beaten tracks to the most important monuments and landmarks.   You will avoid the tourist pedestrian highways and will take more secluded, intimate and truly Italian passageways.  Let it be romantic, creative, fun and friendly, the astounding imagery will do the rest. Beautiful pictures of you in Rome.  We will show you the right places to eat, where true Italian dwell and the hidden beauties of the wonderful city.  If you are searching for a guided tour containing beautiful pictures of Rome, tasty Italian cuisine, fine art pictures executed by pros look no further.
Check out also the Wedding Photography section.  The Engagement page and the Surprise Wedding Proposals.