Marriage proposal
A super romantic proposal photographed by a small lake found in Villa Borghese. The original plan was to propose on a row boat in the middle of the lake with Temple Aesculapius in the background. But when we met at sunset at the boat rental booth the place was in process of closing!
We had to quickly find a new location. So after exchanging a few words pretending I was a local bystanders we relocated to the other side of the lake. I in one direction, they on the other. I chose a quick spot which had the right balance between sunlight and shade while trying to keep the temple in the background.
The marriage proposal turned out just great which much surprise, joy and happiness!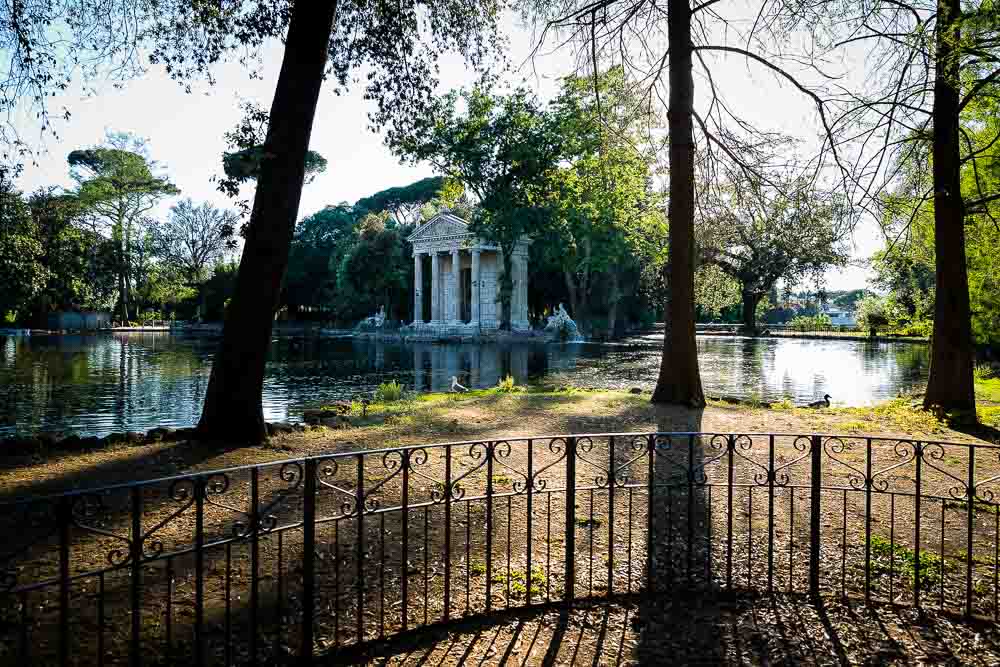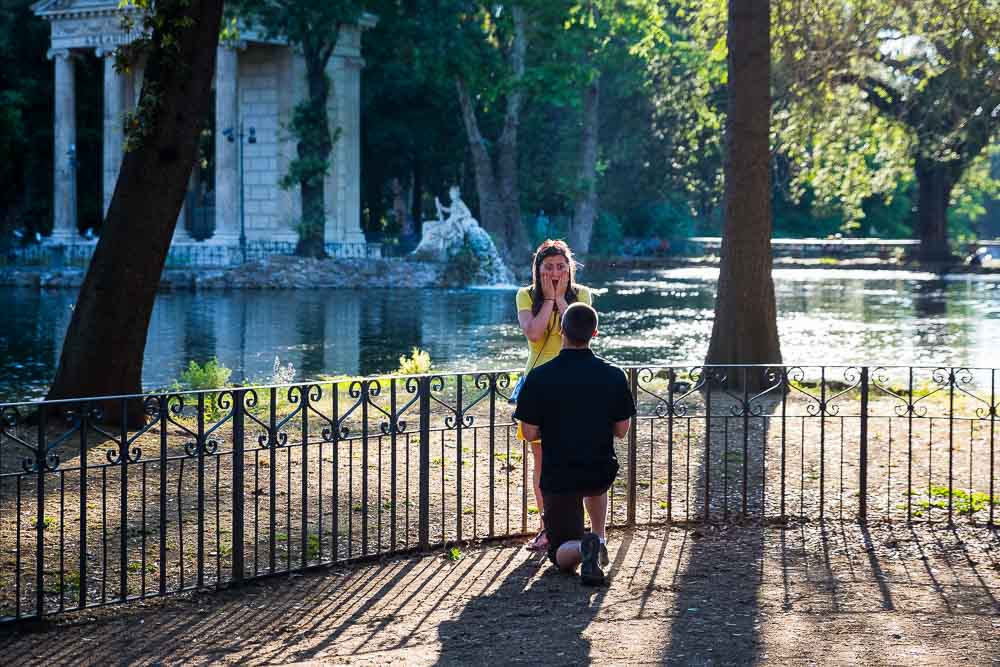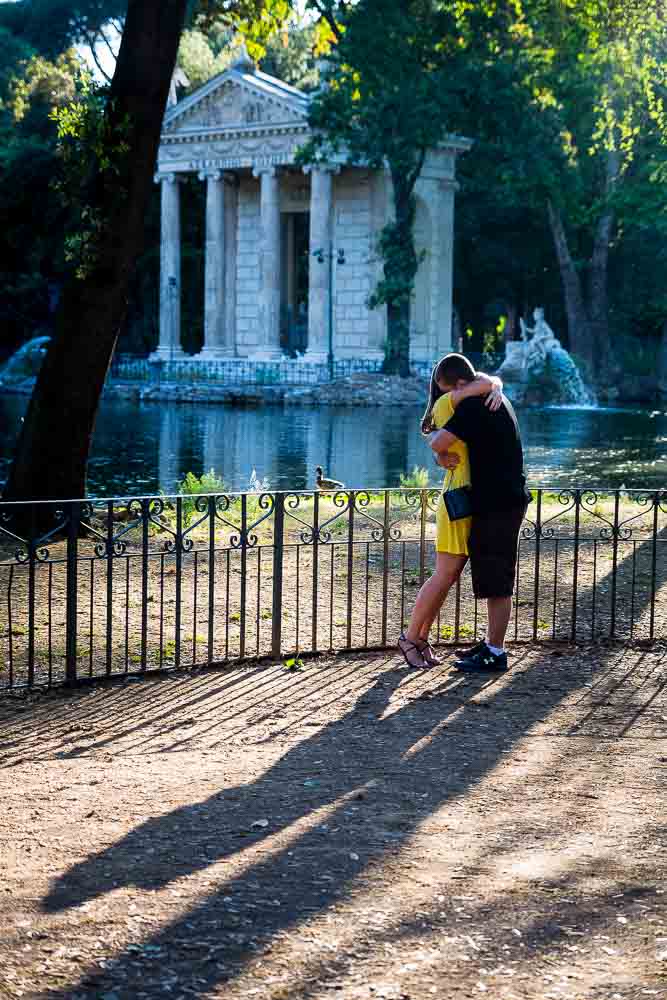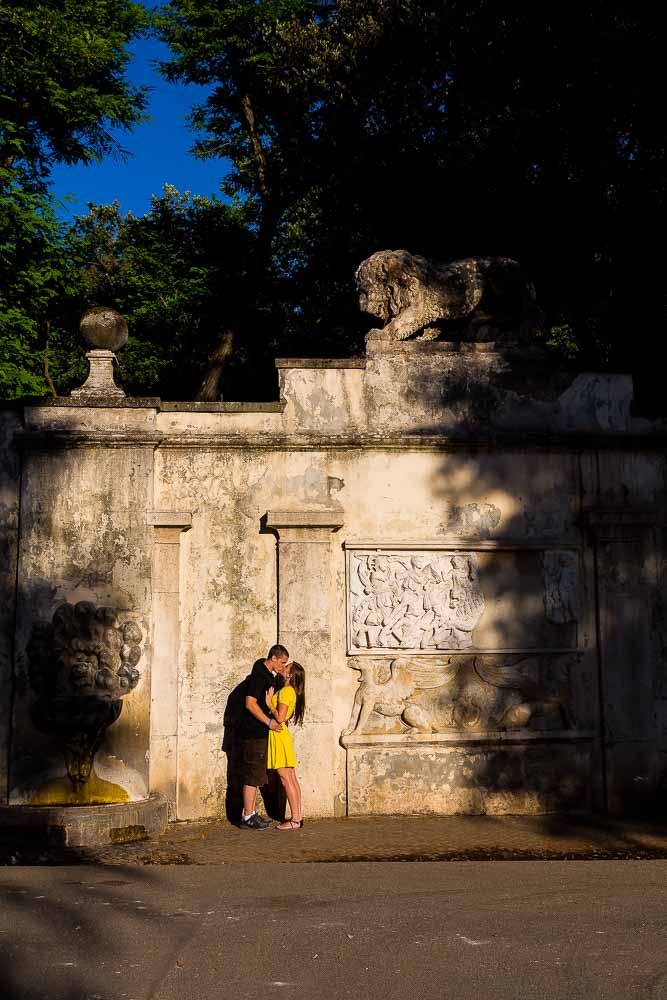 Engagement session
After making acquaintance we continued on by taking some engagement style photos in the park which, to a photographer's eye, is so full of great places to shoot! First we ran into this interesting water fountain on the side of the street. Which also provided a great place to shoot some macro pictures of the engagement ring immersed in the water. Cold water to be precise!
Then found some nice grass fields along the way which we used to lay down and take some more relaxed and laid back imagery. Our next stop was the Temple of Diana where we set up for some more cool engagement pictures standing on the pedestal and on the stairs.
Our last destination was Parco del Pincio on the Pincian hill with a stunning view over the roman rooftops at sunset. At the end of the photo session I noticed the shadows created on the wall by the soft sun setting light. A great spot for one last engagement picture!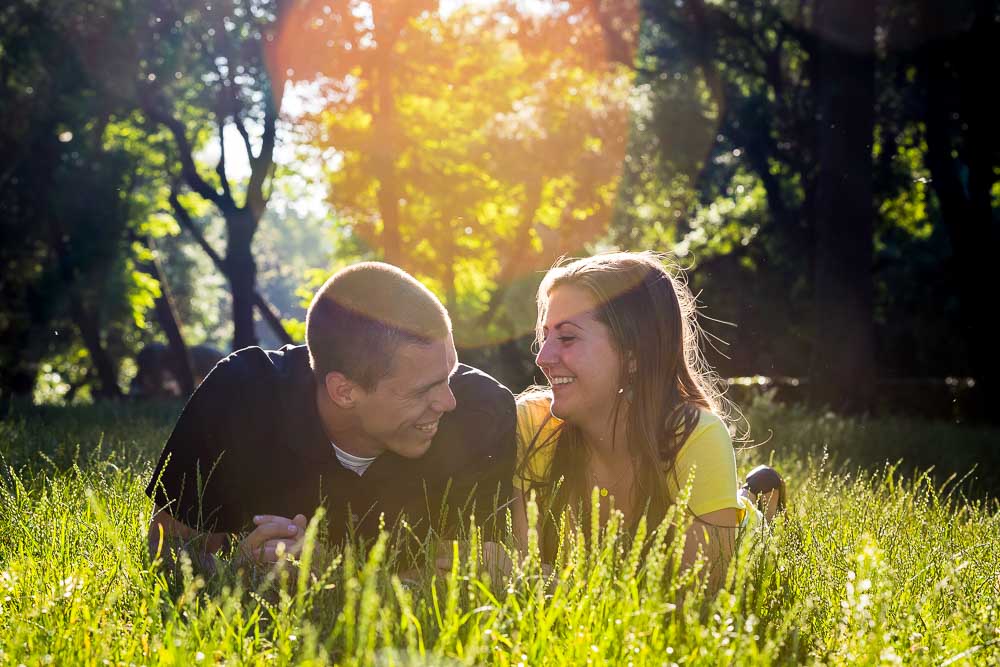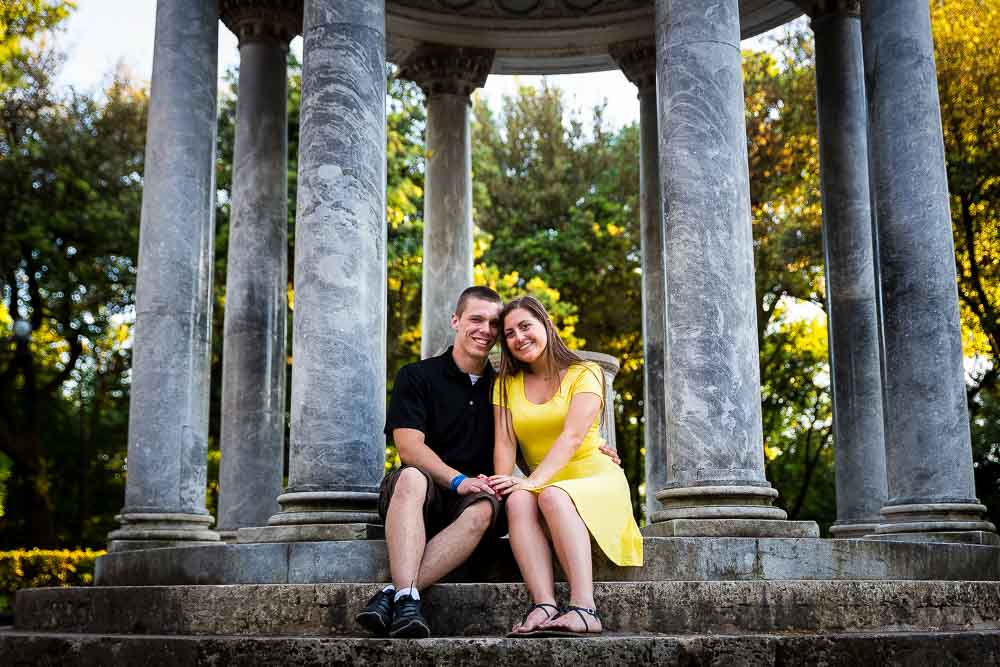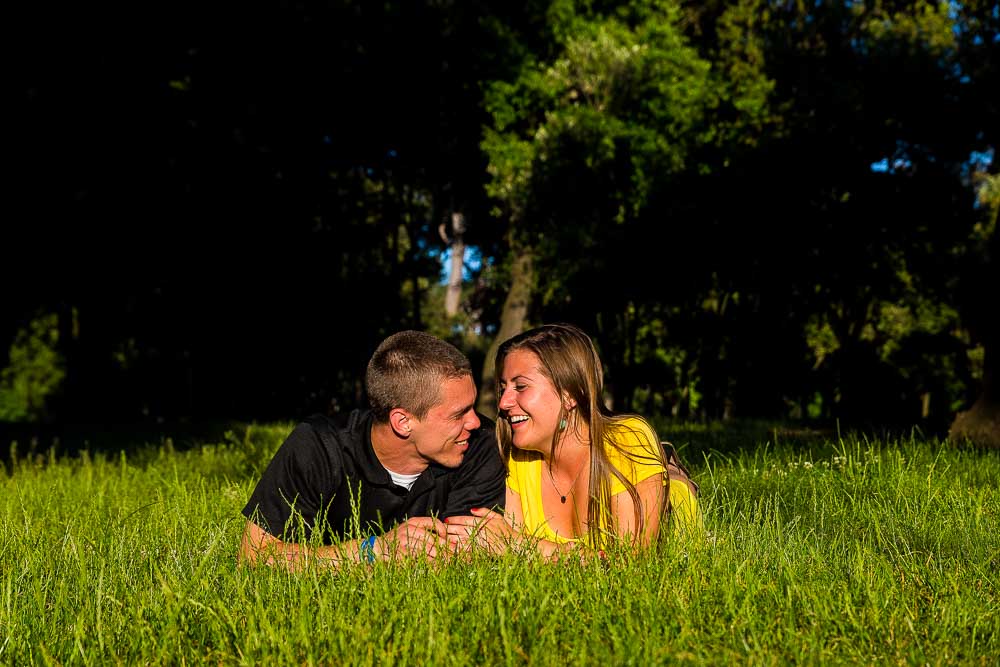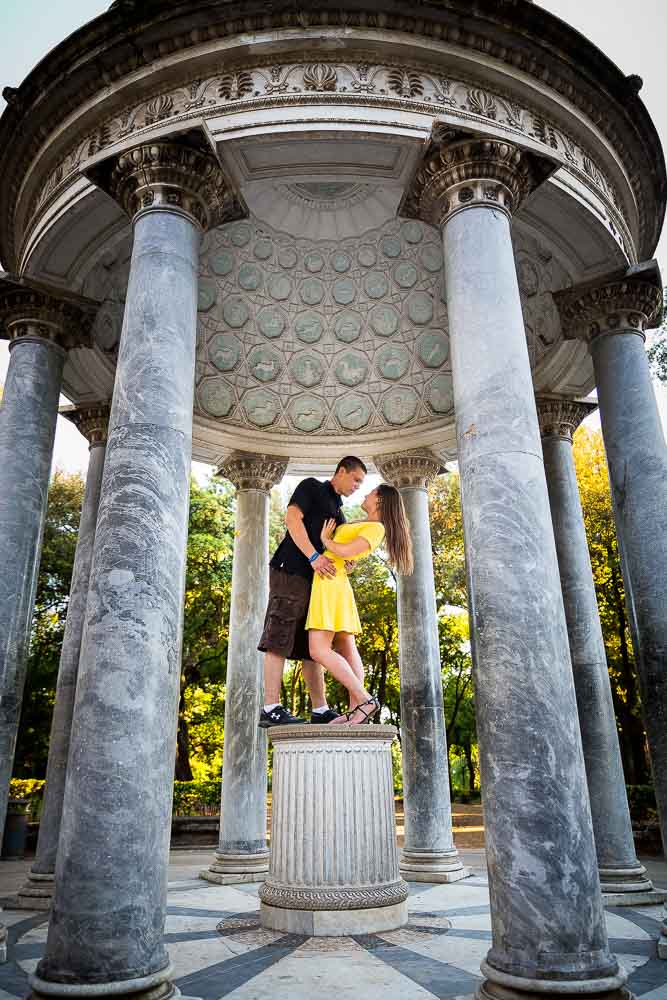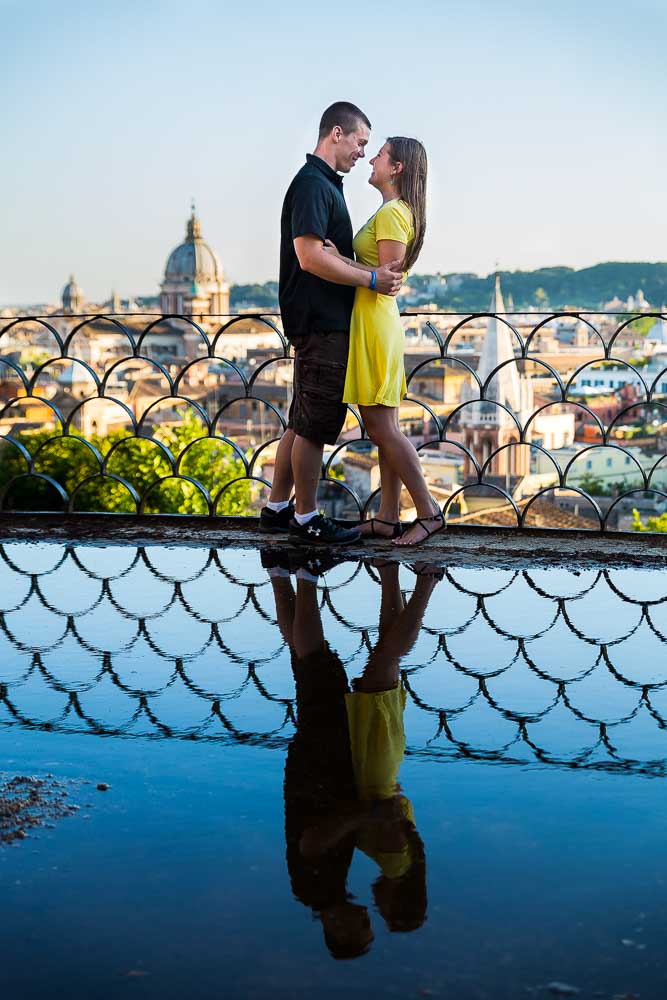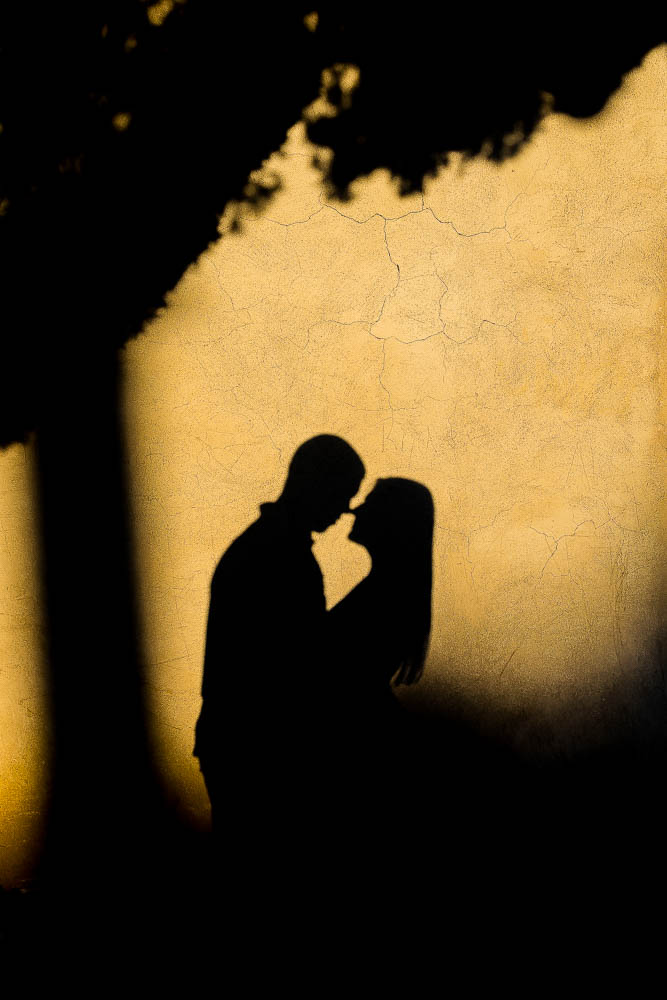 Our latest photo shoots taken from the blog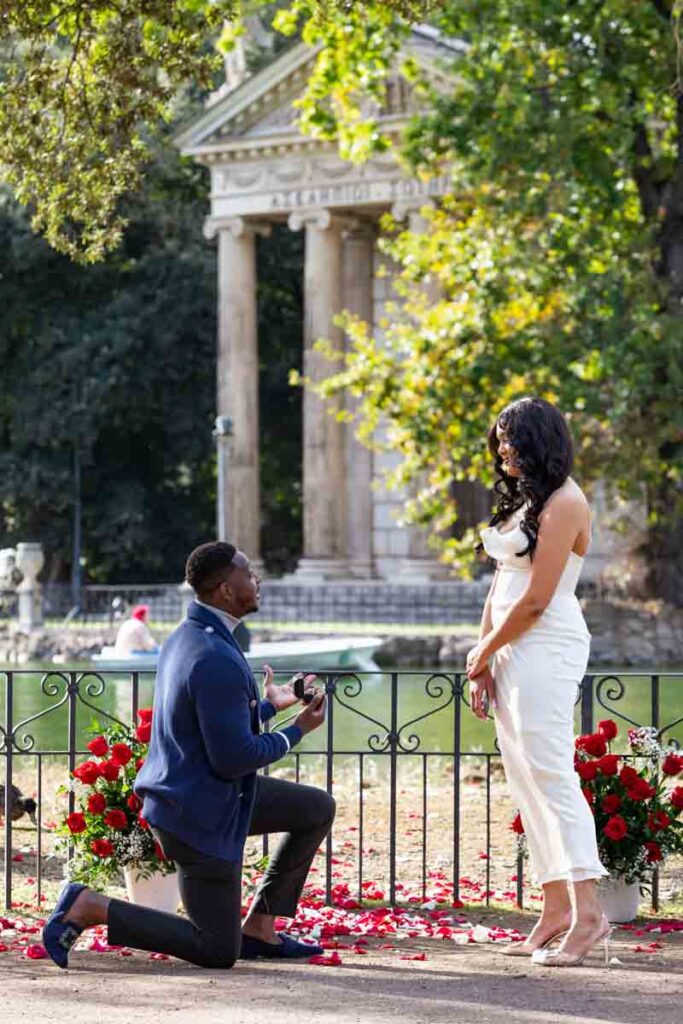 Surprise Engagement photography at the Villa Borghese lake with the scenic Temple of Asclepius in the background surrounded by romantic red roses
Read More
Summary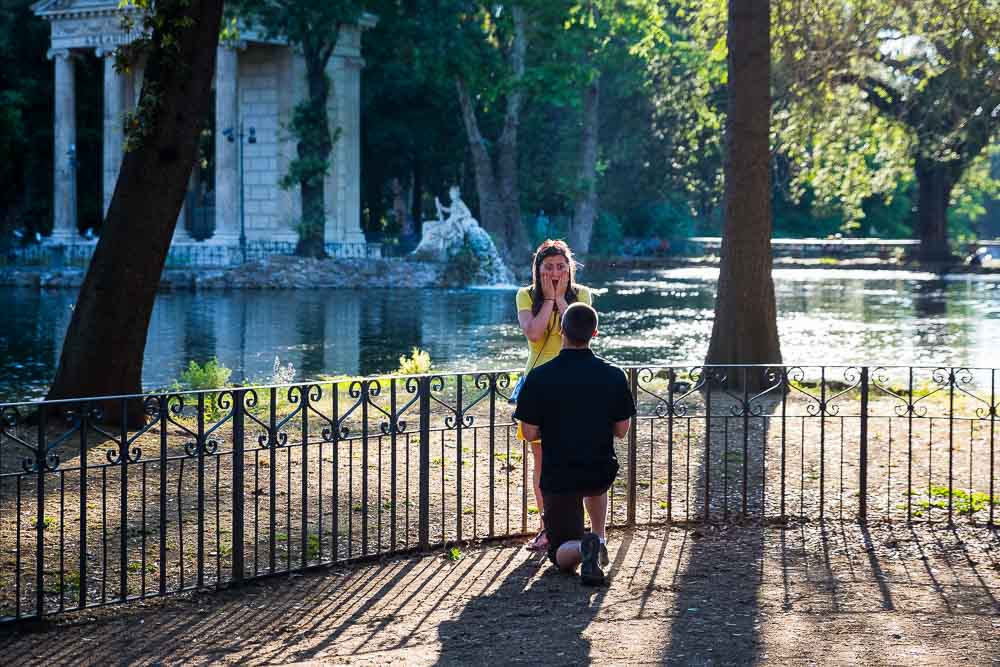 Article Name
Lake side wedding proposal
Description
A beautiful sunset marriage proposal candidly photographed by the Villa Borghese lake by the Andrea Matone photography studio
Author