Proposing overlooking the sweeping view of Rome
A beautiful and romantic surprise wedding proposal taking place on the Janiculum hill. Asking the Big question while overlooking the city from above. A great surprise on a lazy summer morning! Welcomed with lots of Joy and Happiness! Photographed from a distance by a proposal photographer.  Then after making acquaintance and catching breath from the great surprise! We continued on with some nice engagement pictures overlooking Rome from the above terrace. While enjoying the music from a local street musician. 
Then we crossed the Piazza Garibaldi square. To reach a different spot with a truly unique view of Saint Peter's dome in the far distance. A great place to pop open a bottle of prosecco to celebrate the engagement! Taking some nice candid shots as well as a little relax time from the photo shoot. Then we continued on with some nice posed shots. While standing on a marble bench. Trying out different poses and ideas. Taking some nice photos of the beautiful engagement ring photographed over red flowers.
We later walked over to Fontana di Acqua Paola, also called Fontanone. To take some more engagement pictures. While sitting down on a marble bench with the fountain in the background. Which was unfortunately undergoing restyling works. Turning our attention to the skyline view of Rome. Taking pictures while standing up on the bench. With one last shot. Precisely at 12:00 pm. For which we had to walk all the way back to Piazza Garibaldi. (Lots of walking that day!) A kiss portrait with the Janiculum hill canon firing in the background!
Out latest photo shoots taken from the Blog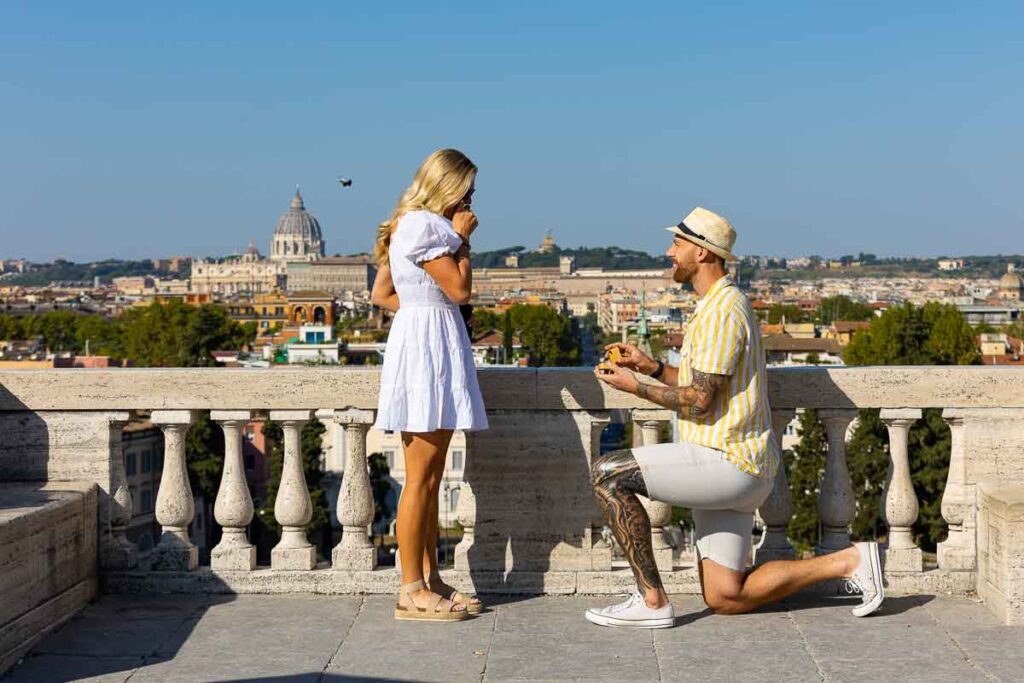 Pincio Terrace Wedding Proposal candidly photographed and video recorded from a distance. Then on an engagement photoshoot in the Villa Borghese park!
Read More
Summary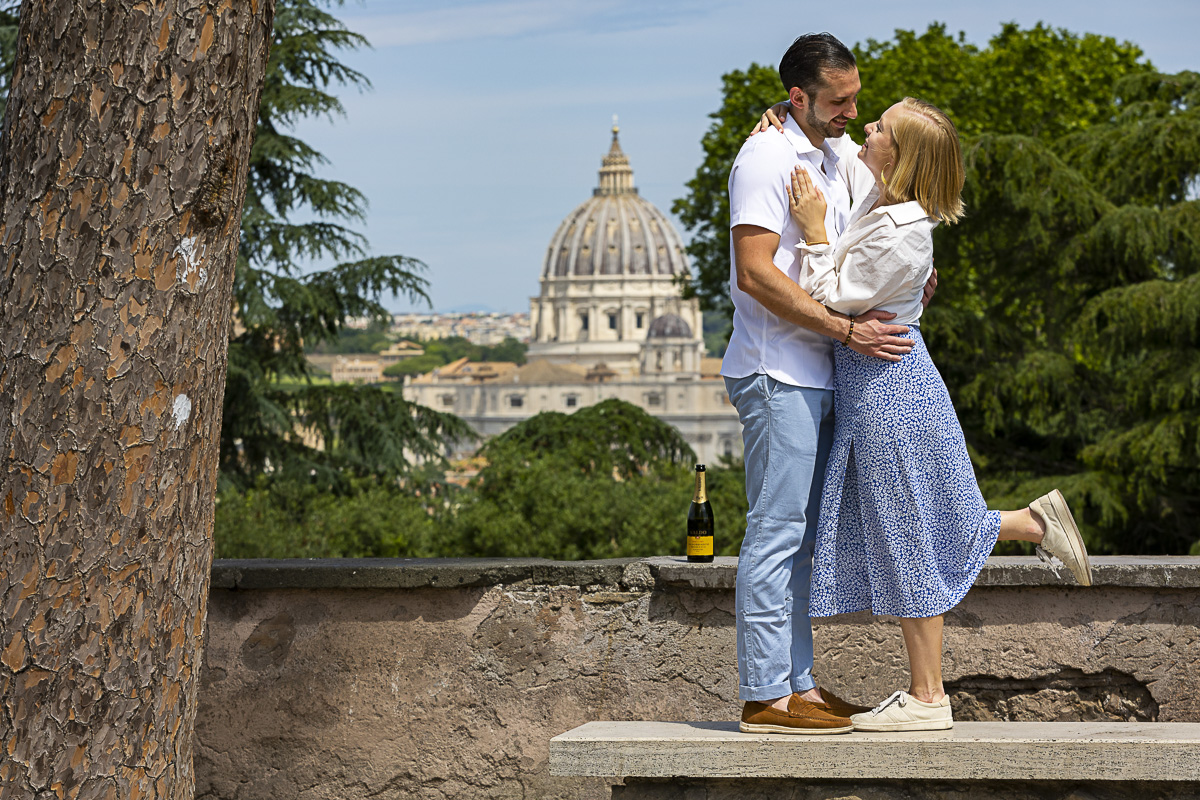 Article Name
Janiculum view proposal in Rome Italy
Description
A beautiful and romantic surprise wedding proposal candidly photographed on the JAniculum hill in Rome Italy by a hidden proposal photographer!
Author
Publisher
Publisher Logo