Taking Family Photos in Rome Italy!
A family vacation in Rome is a great opportunity to bring home some really unique family pictures! Using ancient roman ruins and monuments as backdrops! Meeting with the Rome Family Photographer underneath the equestrian statue of Marcus Aurelius found in the middle of the Campidoglio square. From there, we headed to the main highlights of the square. The sweeping view over the ancient Roman Forum seen from above. Taking different snapshots from different angles. And obtaining different background images. Including ancient temple remains. Roman Churches and the distant view of the Roman Colosseum. Then we walked over the main square. Using a very large staircase as another extraordinary shooting location! Taking family pictures in the middle of it and while descending down the steps.
Then we swung over to the other side of the hill. To capture another view of the Roman Forum. This time framed in horizontal format to capture the wide view of the ancient city. Concluding this part of the photography session with some posed family portraits. Taken underneath the Septimius Severus arch. Using the embellished sculptures to frame the family photos.
After which we walked over to the Roman Colosseum. Which is just a short 10 minute walk. Stopping by a really impressive view of the Colosseum. Seen from a cobblestone alleyway street which leads up to it. Where we photographed some fun family walking photos. And different style portraits. Before ending the photoshoot on the other side of the Colosseum. Seen from the nearby Oppio hill. Which has a really privileged view of the monument. Without the mainstream crowds found around the entrance of the iconic landmark!
Out latest photo shoots taken from the Blog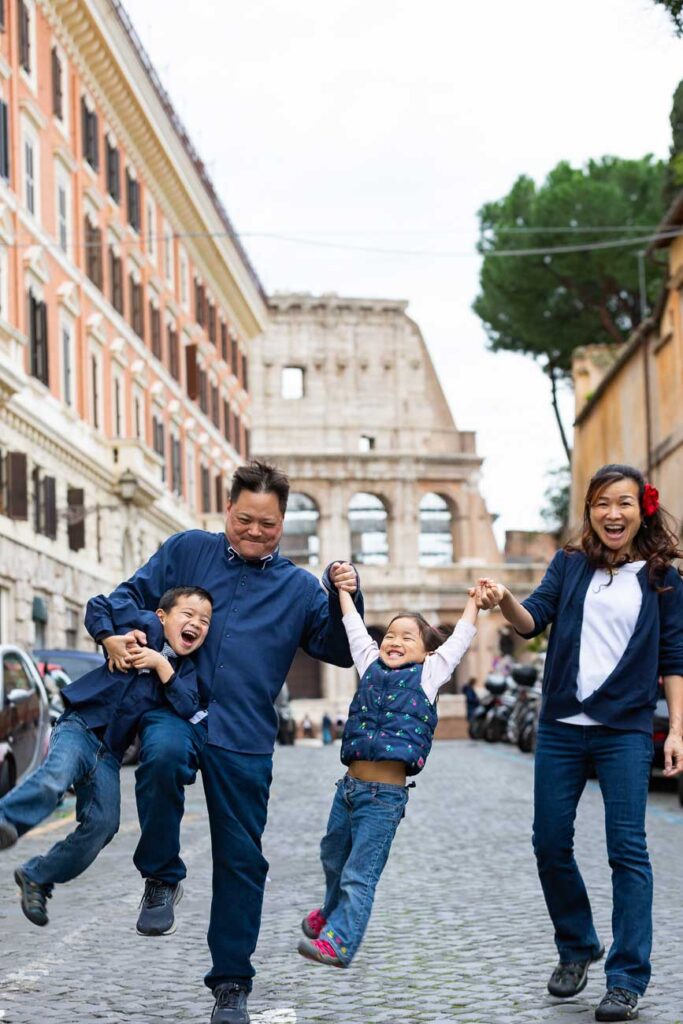 Unique and creative Family Portrait Photography taken in some of Rome's most scenic locations
Read More
Summary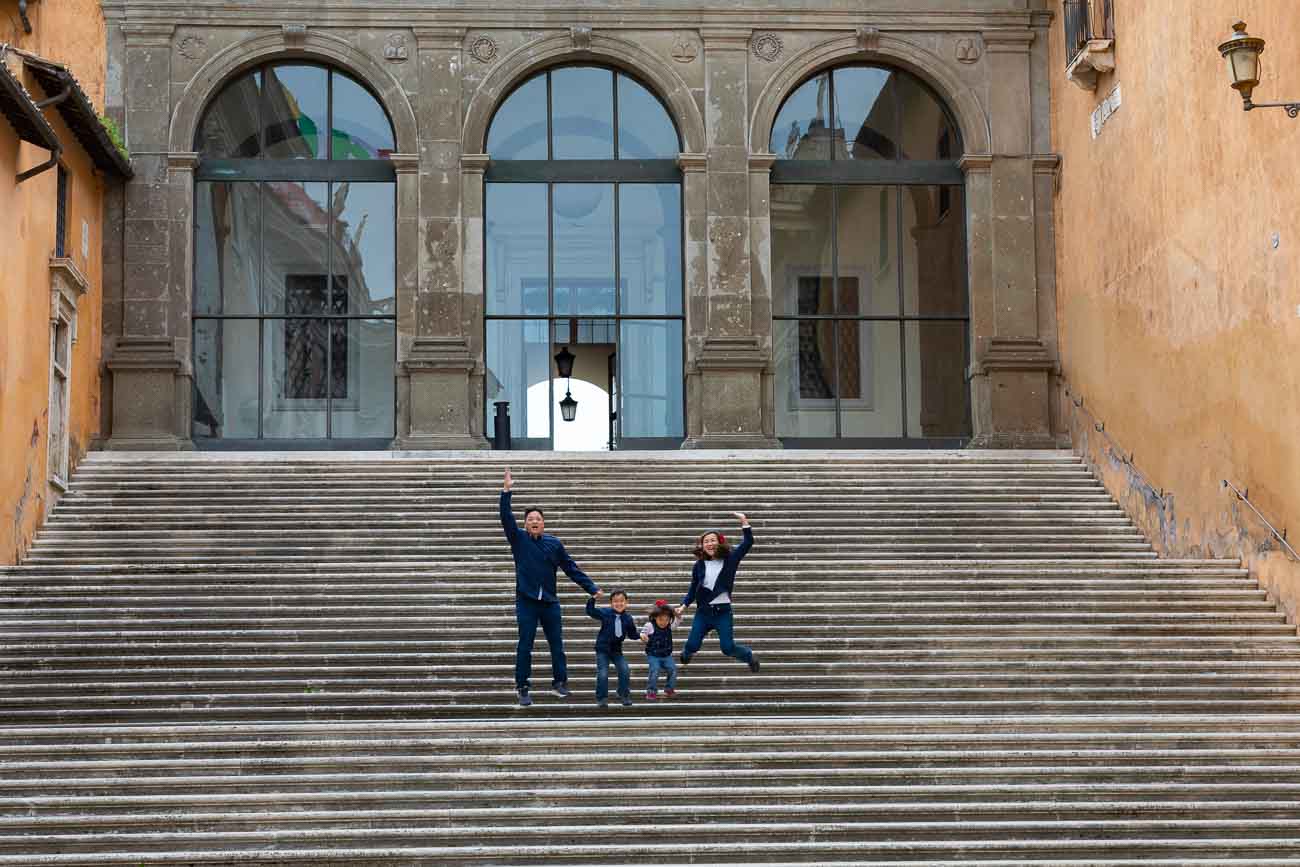 Article Name
Family Photos in Rome Italy
Description
Family Photos in Rome from Rome's Capitoline Hill to the Roman Colosseum taking unforgettable family portraits all along the way
Author
Publisher
Publisher Logo