Vacation Family Photography!
What a fantastic day for a family photo shoot in Rome. Rerouted to the Pincio park terrace at the last minute from the Roman Colosseum due to Easter related events. And meeting directly with the Rome Family Photographer on location. Where we found an exceptional view over the roman rooftops. Used as a truly unique backdrop! We were also so lucky to have such nice golden light. So we started with some family portraits. Taking different angle views. And trying out different poses. It was tricky at times to get the right shot as there were quite the number of people walking by and across. But with a little bit of patience, we were able to shoot all the pictures we were looking for!
After alternating family pictures with individual portraits together with some kids shots. We then took some nice family walking photos while headed for out next location. Which was a circular water fountain found inside the Villa Borghese park. Then ended the family photography with a last set of pictures. Taken from an adjacent terrace but with a different view over the city of Rome!
Time of the year: April
Time of day: late afternoon 6:00 pm
Duration: 1 hr walking in central Rome with Expedient image delivery and one way minivan transfer to reach the shooting location
Location: Pincio
Curated imagery by the A. Matone photographer studio. Check out the Portfolio for more lifestyle photography. Start here to learn more about our proposal session in Amalfi, Venice or Tuscany. For prices and bookings please Click here
Out latest photo shoots taken from the Blog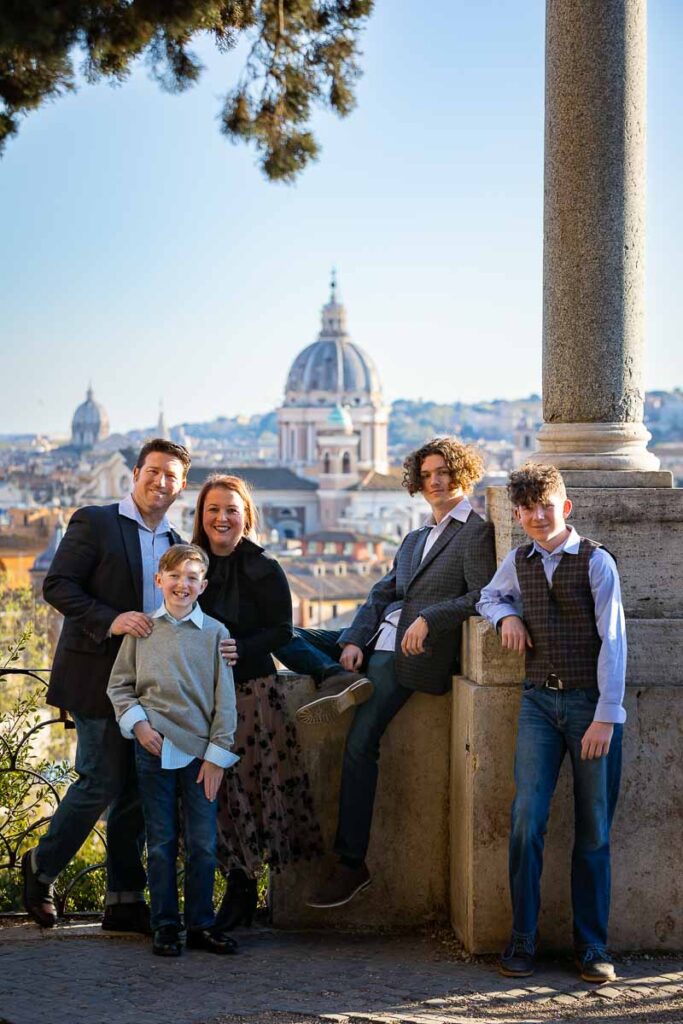 Unique and Creative Family Portraits taken at the Pincio park outlook and environs
Read More
Summary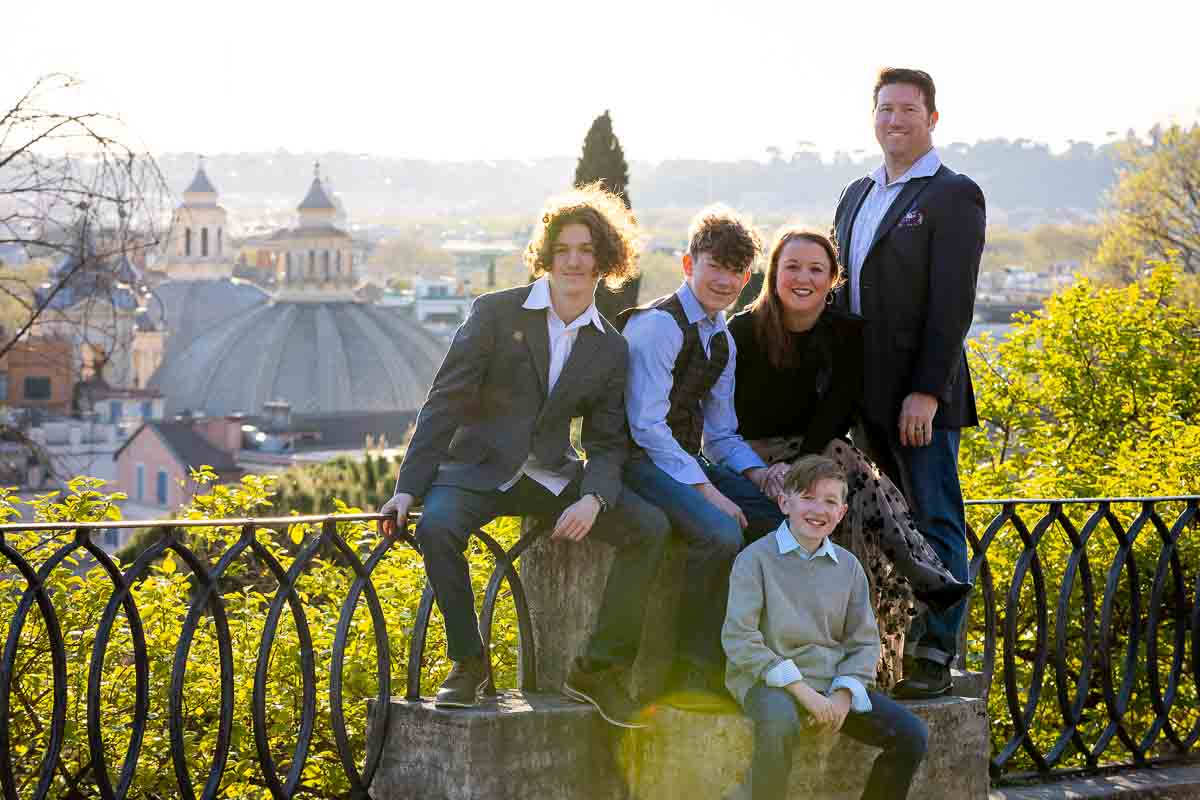 Article Name
Family photo shoot in Rome
Description
A fantastic day for a family photo shoot in Rome viewed from the above Pincio park terrace outlook
Author
Publisher
Publisher Logo