Taking Pictures in Rome!
Taking family photos in Rome is a wonderful experience and a great opportunity to capture some everlasting memories! But it is not always so straight forward. Especially if rain is in the cards. So we waited to the very end to see if the family photo shoot was possible.  And although the forecast gave us a green light there was still some drizzling rain. It took the participation of an adventurous family. And the help of my 2 trusted photographer assistants with their incredible help to make the session work out!  Also taking some awesome backstage photos of the nitty-gritty photoshoot moments!
So we began the session in Piazza del Campidoglio. Which to me is one of the most amazing squares in whole of Rome. Because it does not only provide multiple incredible views over the Roman Forum. It also has some fantastic places to shoot. Some of which you will see in this blog post. Like columned porticos. Roman marble statues. Wide scenic staircases. And one of my favorite roman arch; that of Septimius Severus.
Then after capturing some really nice family portrait pictures. We headed on foot towards the Roman Colosseum to continue the photo session. Shooting along the way in a unique cobblestone alleyway which has the Coliseum as a truly one of a kind backdrop. We finally reached a hillside view over the Colosseum which has a sweeping view over the whole ancient forum. There we took out last family photos as well as some maternity shots!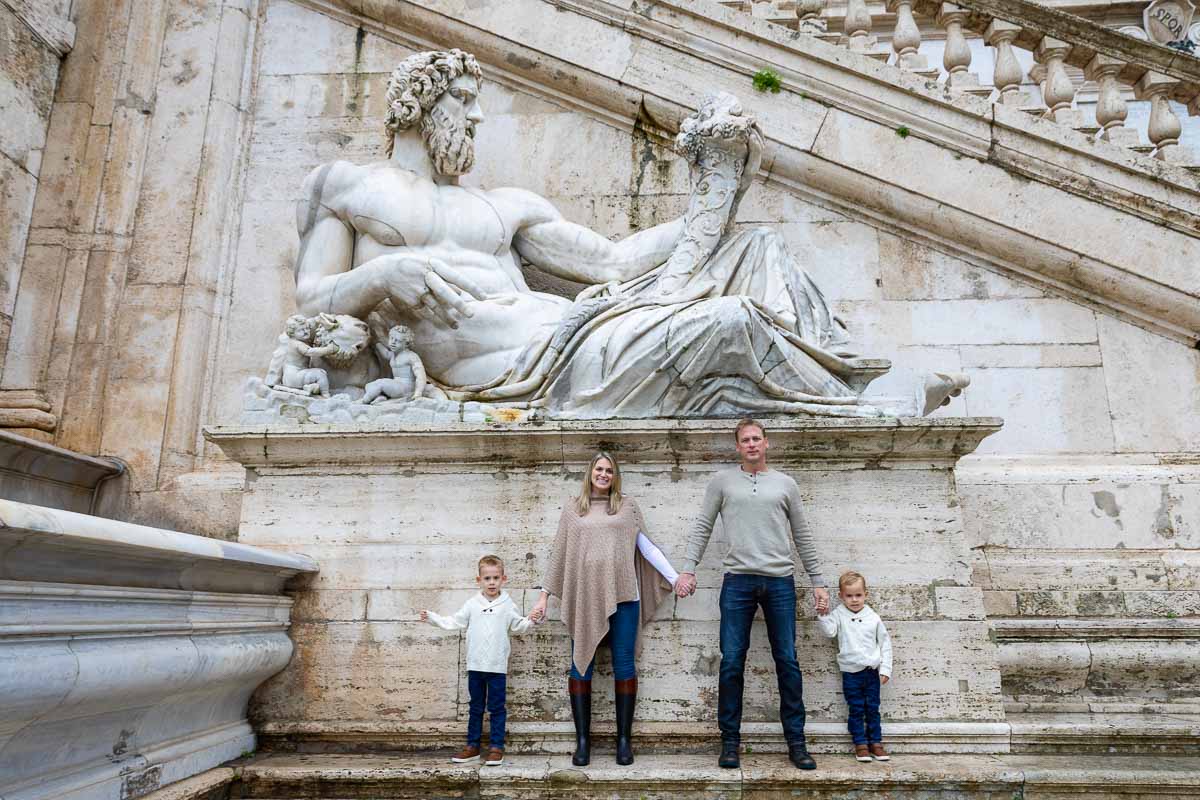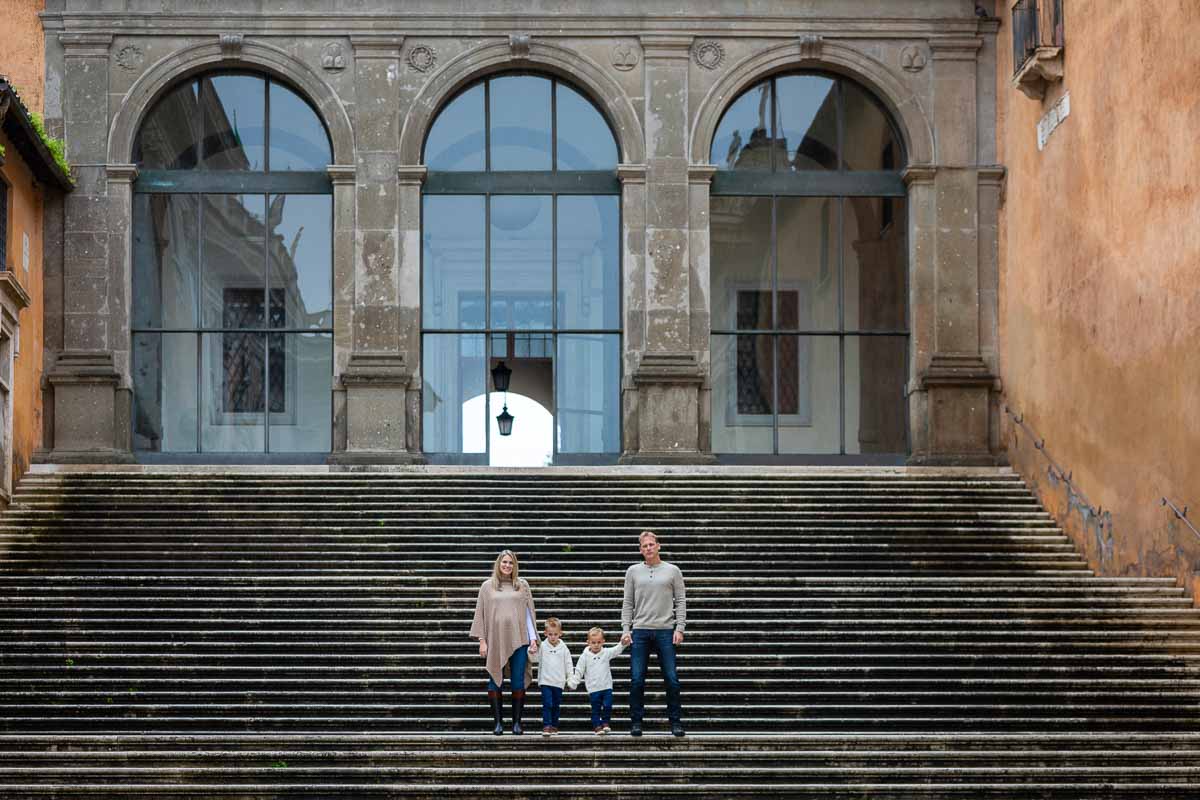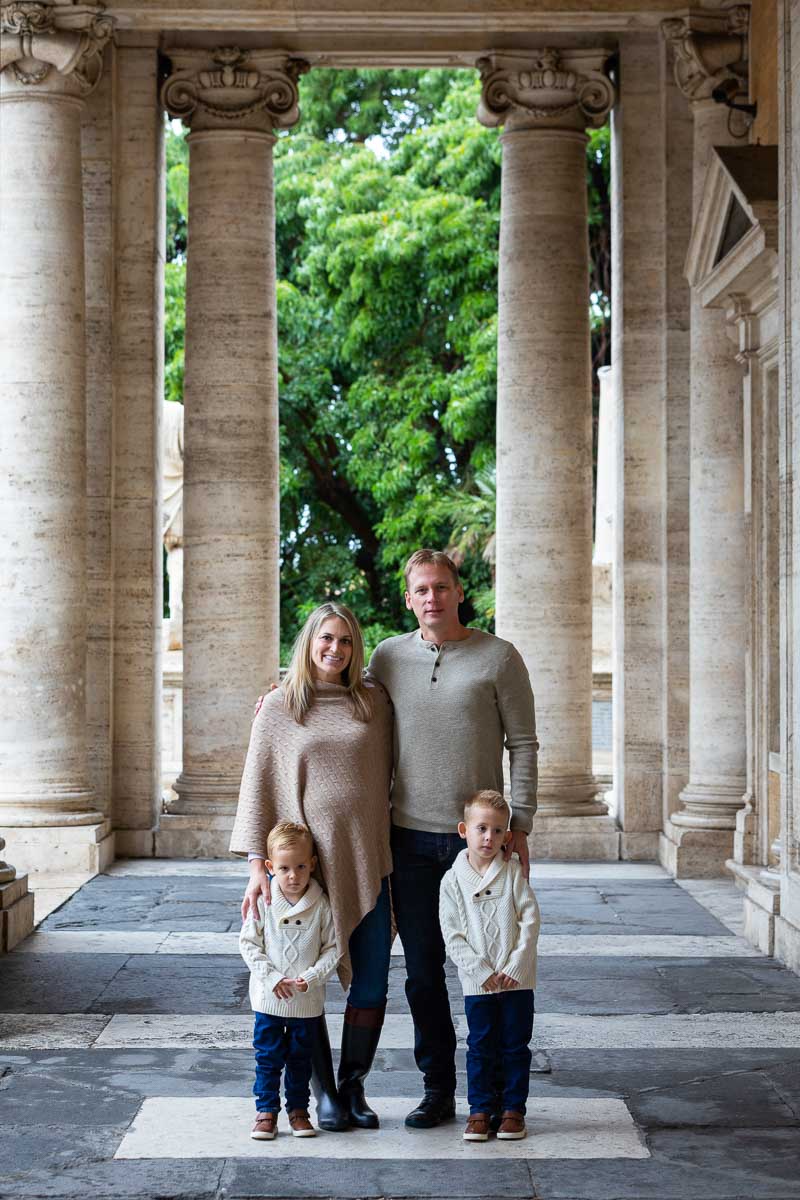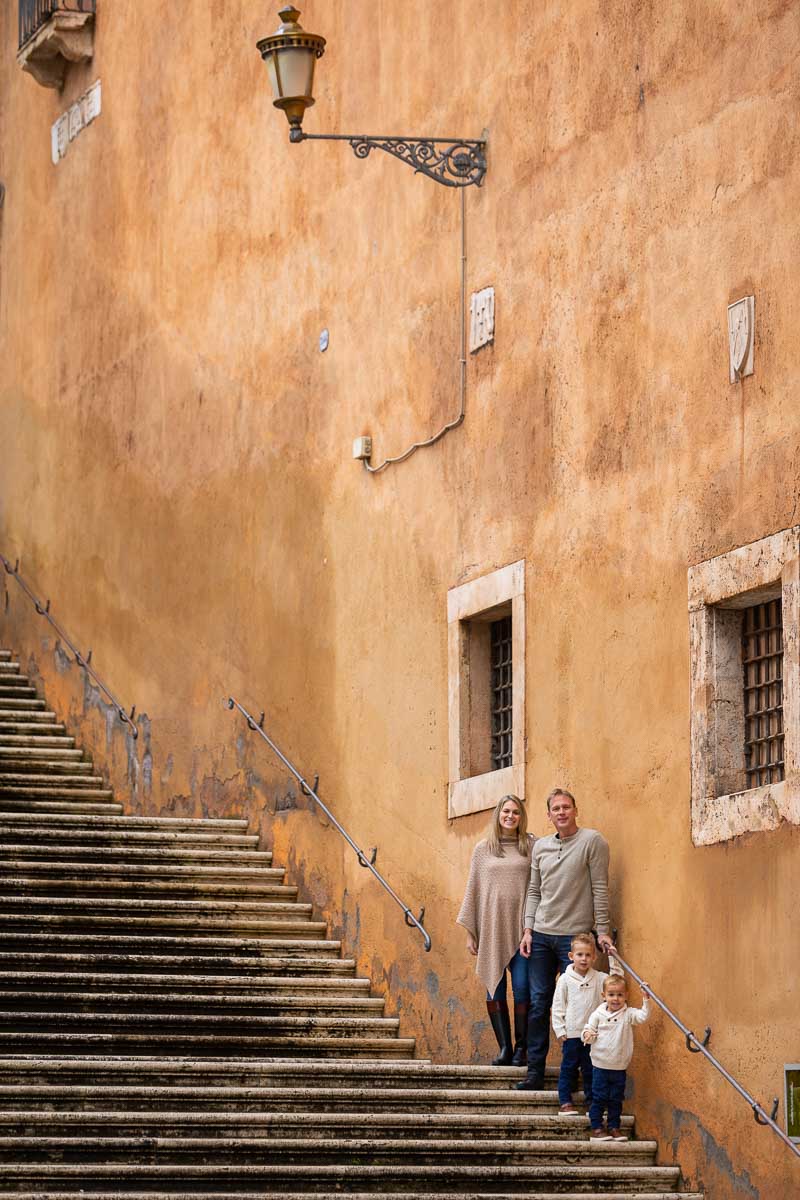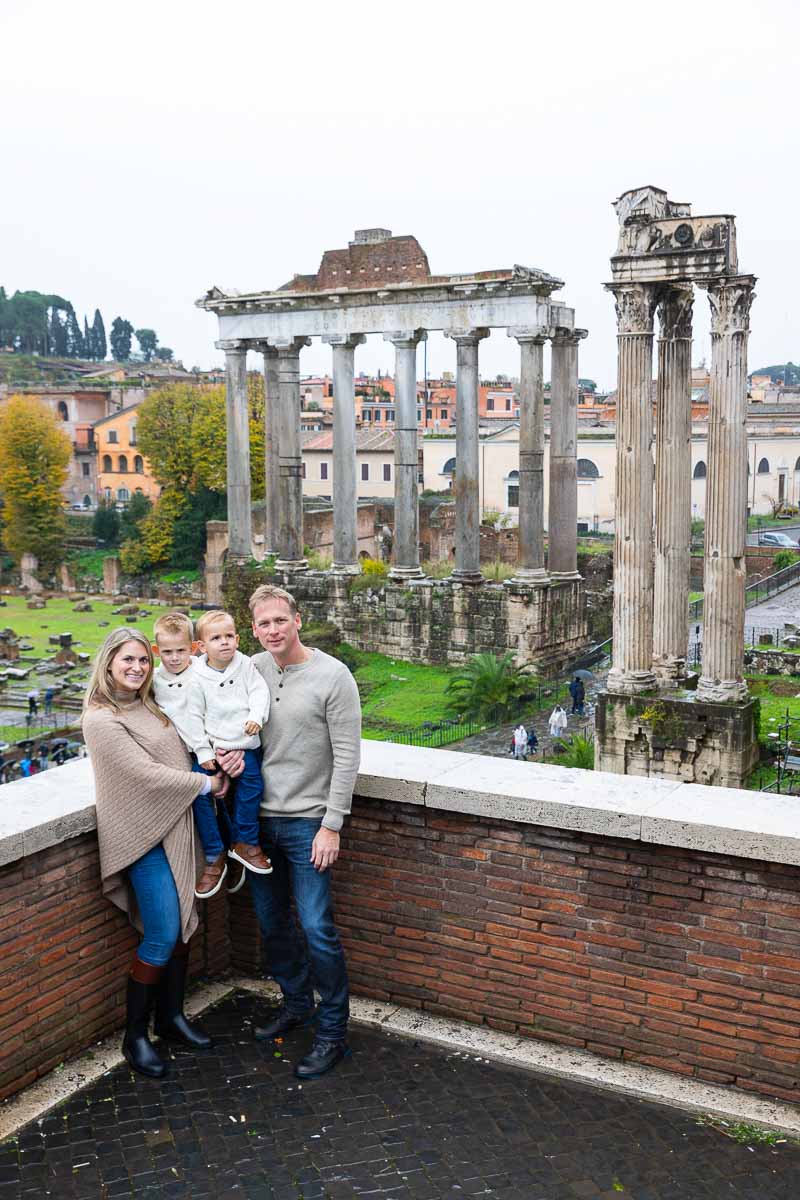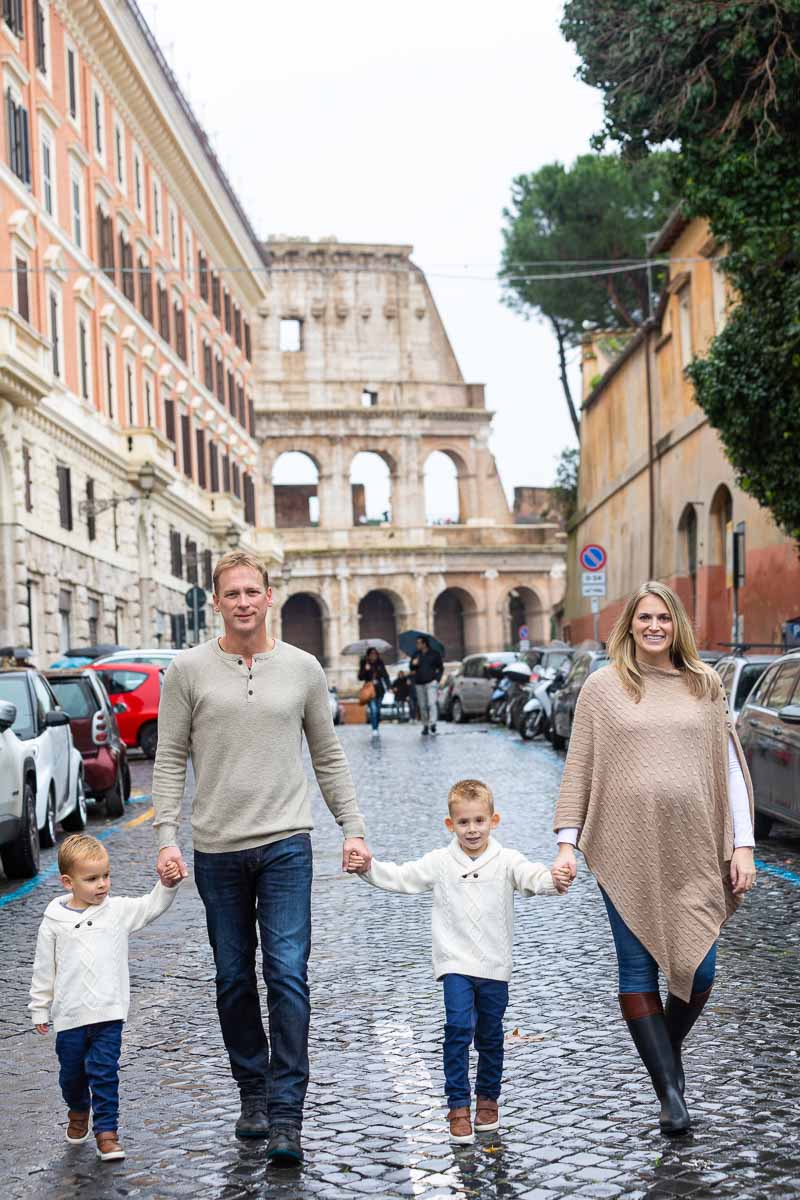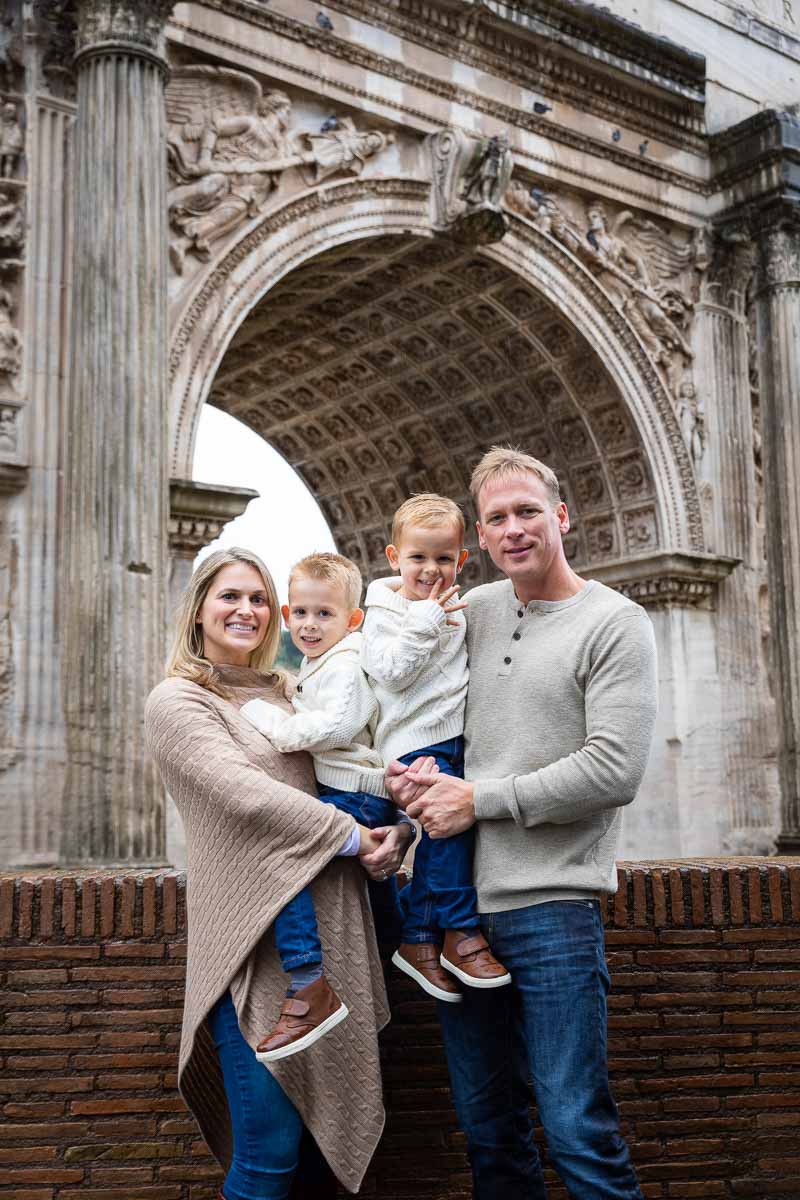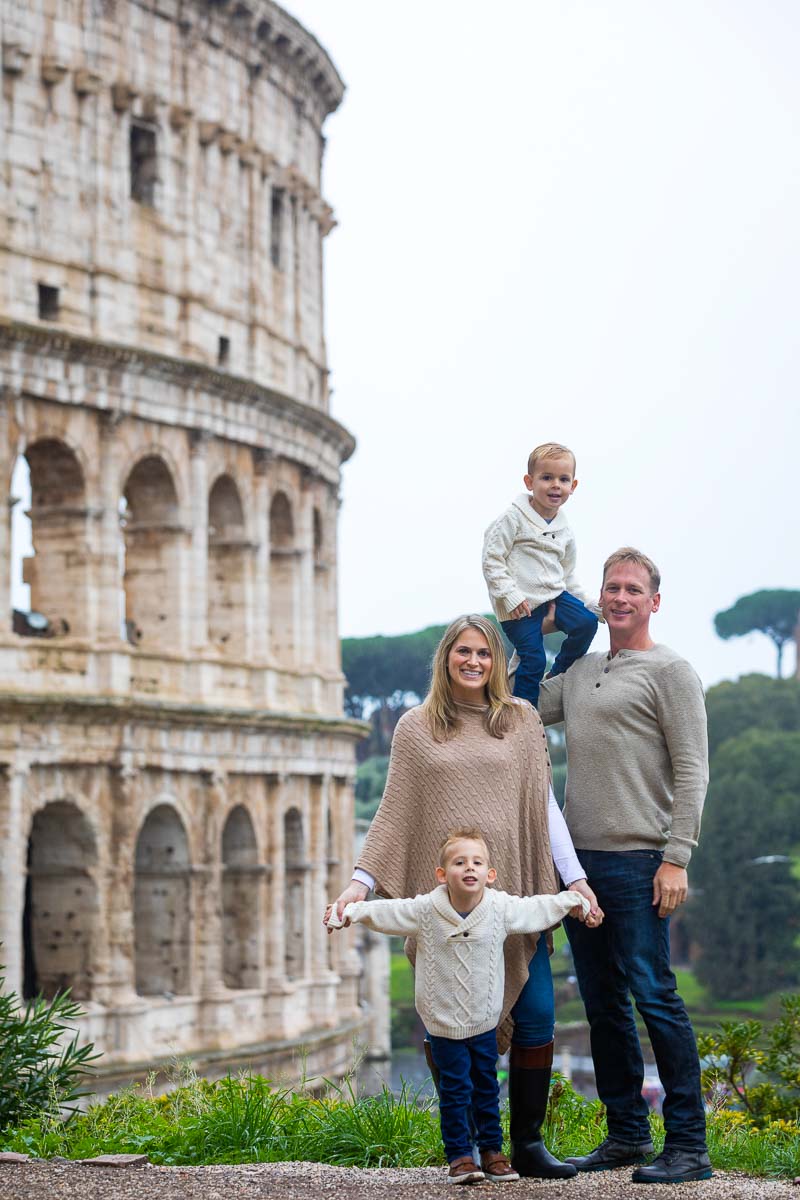 Time of the year: November
Time of day: late morning 11:00 am
Duration: 1 hr walking in central Rome
Location: Piazza del Campidoglio | Roman Alleyways | Roman Coliseum
Curated imagery by the A. Matone photography studio. Check out the Portfolio for more Lifestyle Photography! Start here to learn more about our photo sessions. Click here for prices and bookings
Out latest photo shoots taken from the Blog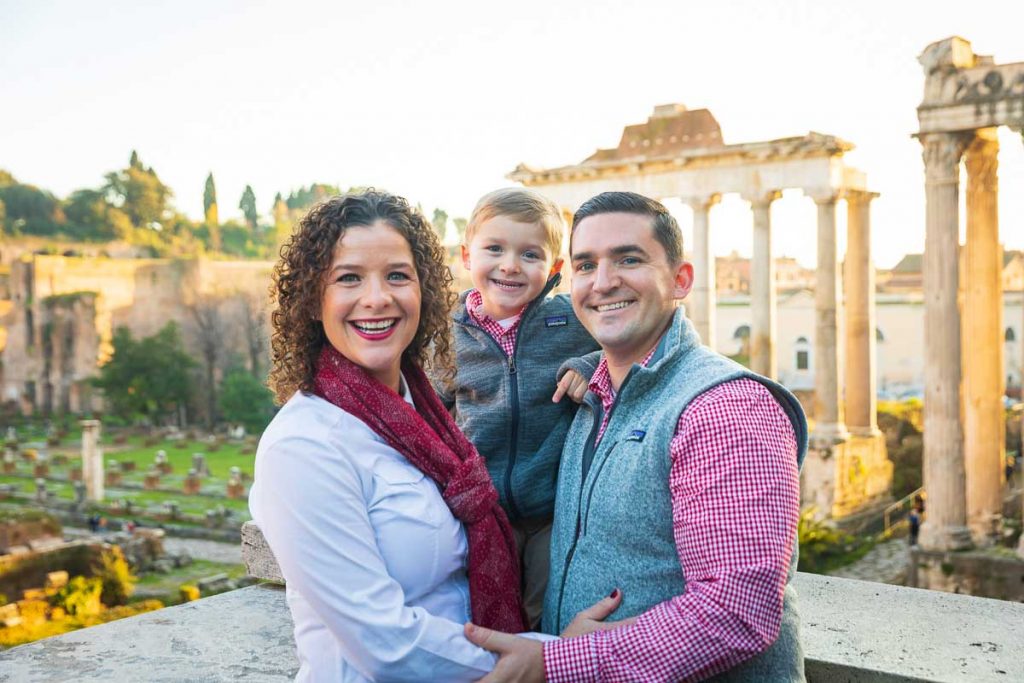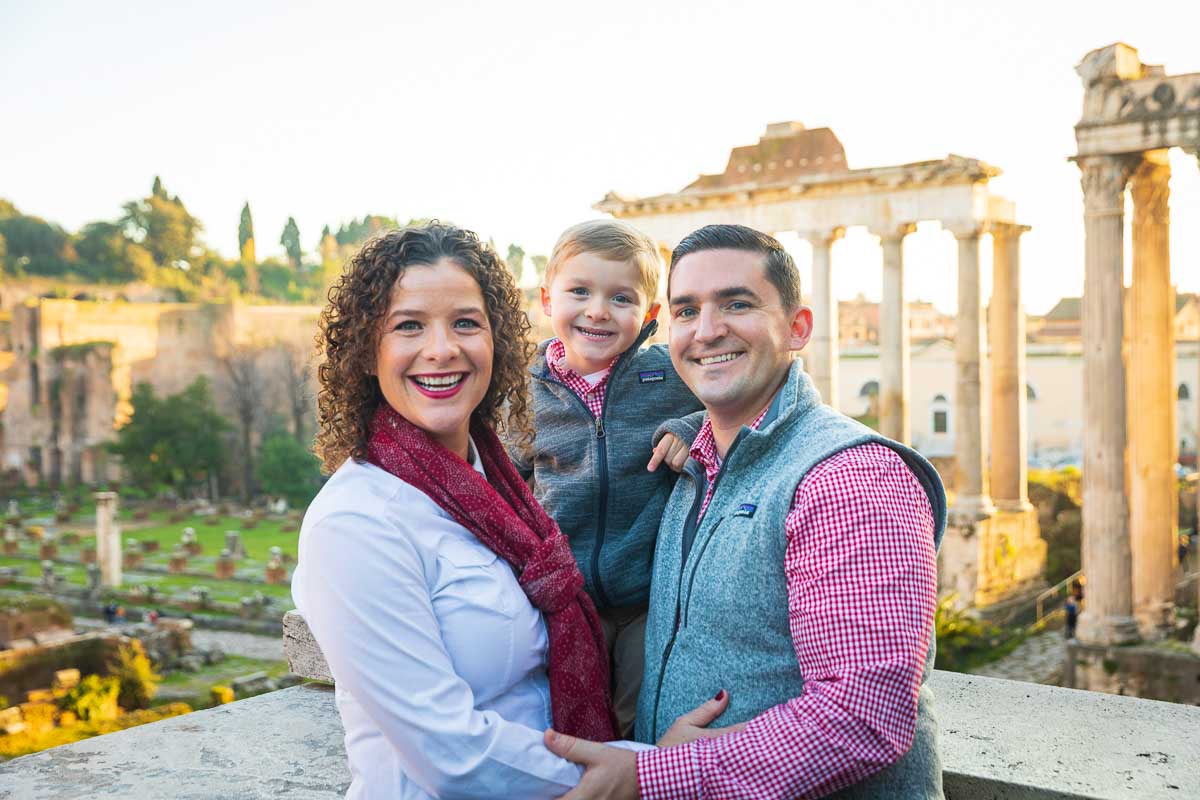 Visiting Rome during a vacation and bringing home unique and creative family photos from the Eternal city!
Read More
Summary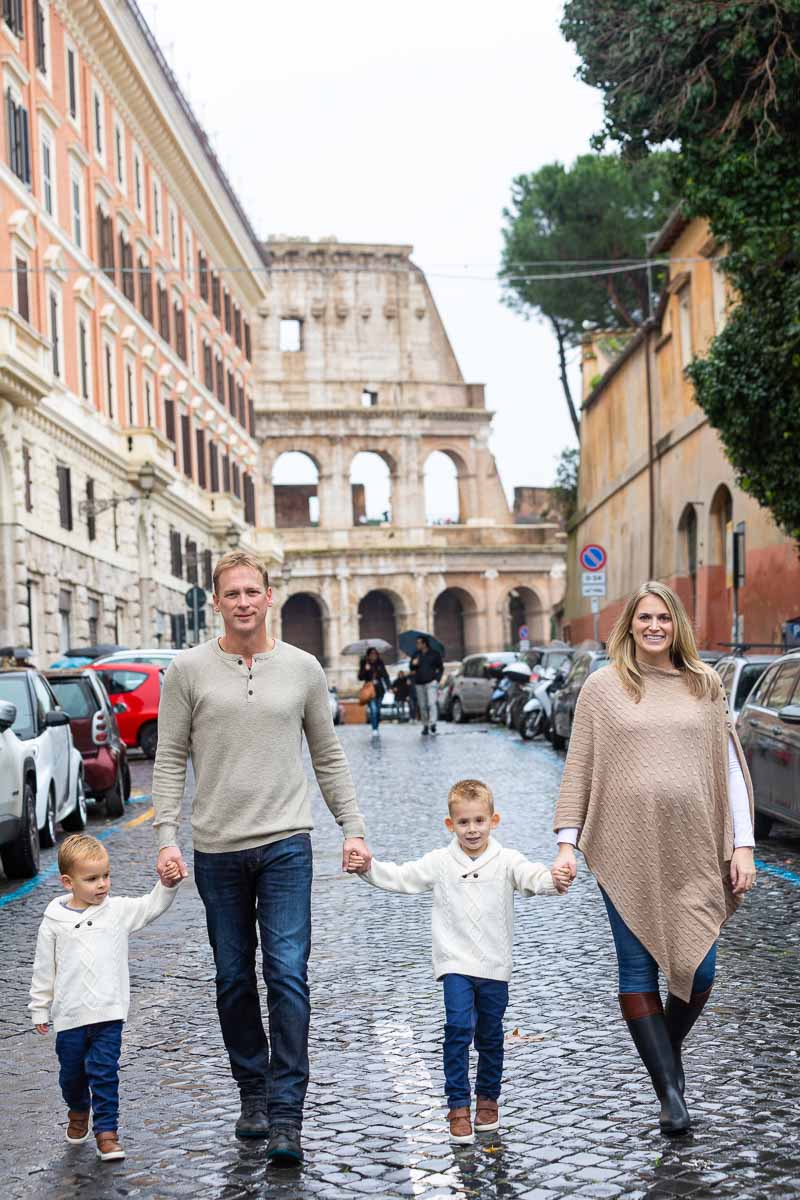 Article Name
Family photo session in Rome Italy
Description
A photo walk from Rome's Capitoline Hill to the Roman Coliseum taking wonderful family portraits along the way
Author
Publisher
Publisher Logo