Couple Photo Session
What a fabulous couple engagement photoshoot starting from the charming Villa Borghese park. Meeting at the Galleria Villa Borghese museum and beginning with some nice initial portrait shots in the rear gardens. Which have a beautiful circular water fountain and a fantastic view of the renaissance museum building.  Then we swung around to the front of the building and continued taking photos by the entrance. With nice geometrical shots taken from above. And ascending and descending the museum staircase. With some portraits taken by the twin water fountains.
Then we took a stroll towards the fountain of the four horses for some fun portraits. And to the Temple of Diana, the perfect location for some unique and creative shots. Extending our walk to the small lake for some quick portraits by the water side with the ancient temple in the backdrop. Ultimately reaching the Pincio park. Where at the belvedere terrace we took some really nice scenic snapshots with the roman rooftops in the far distance.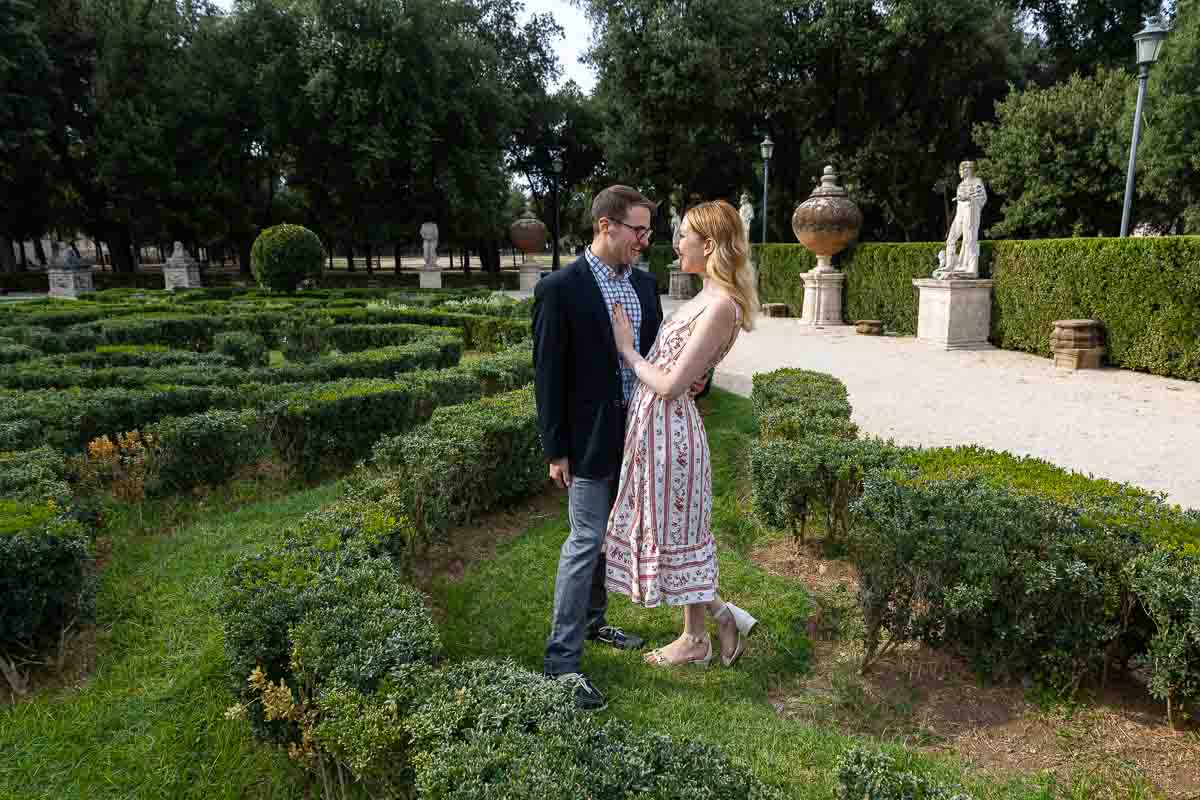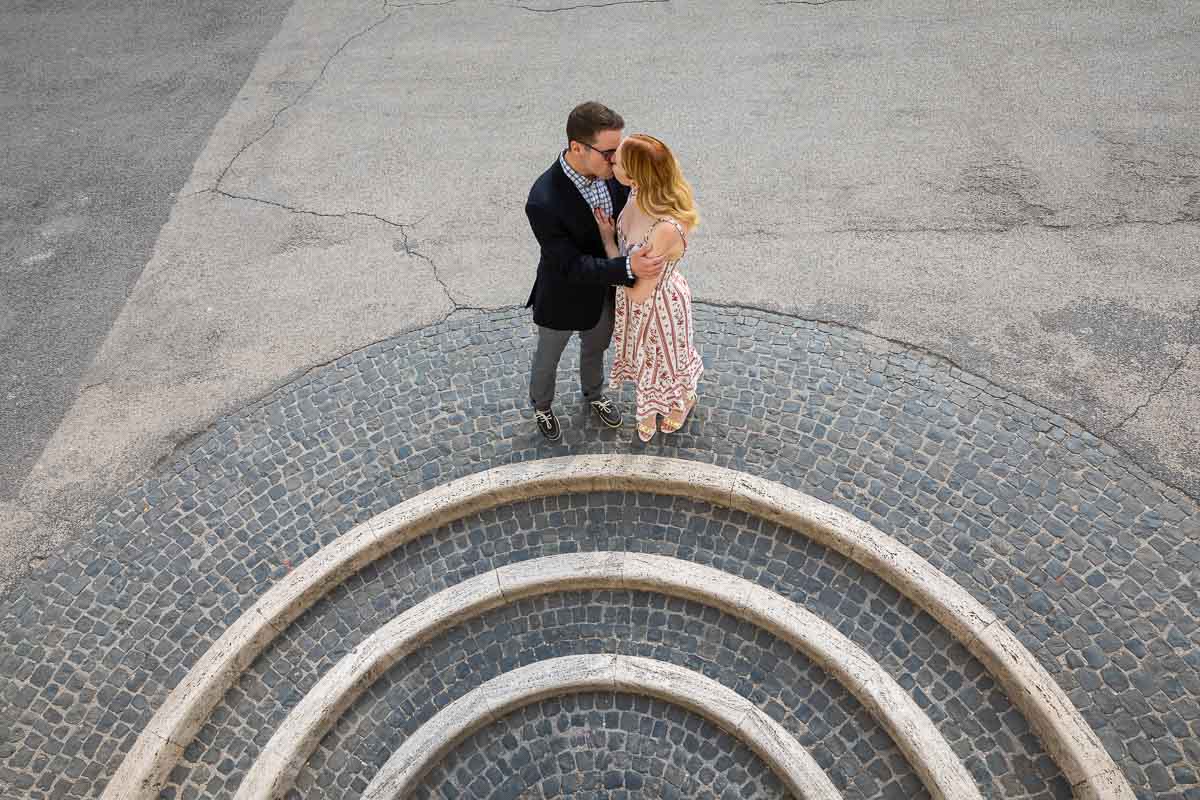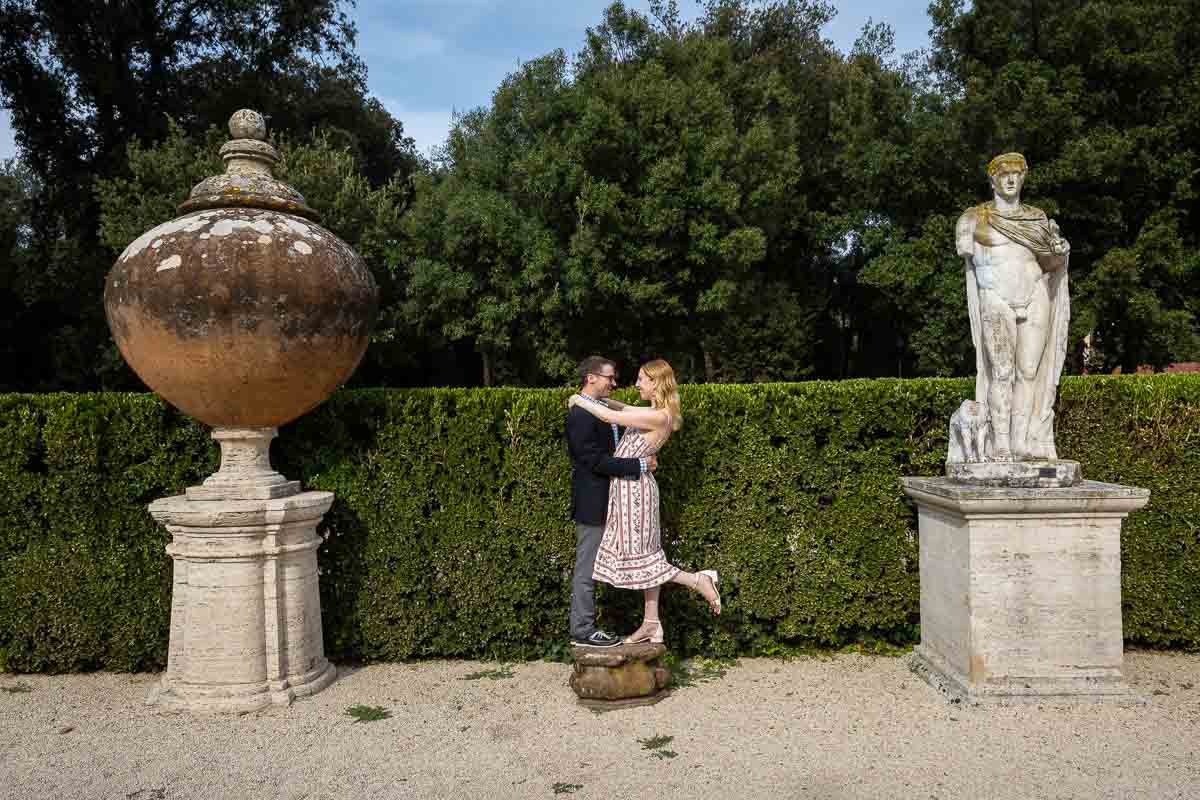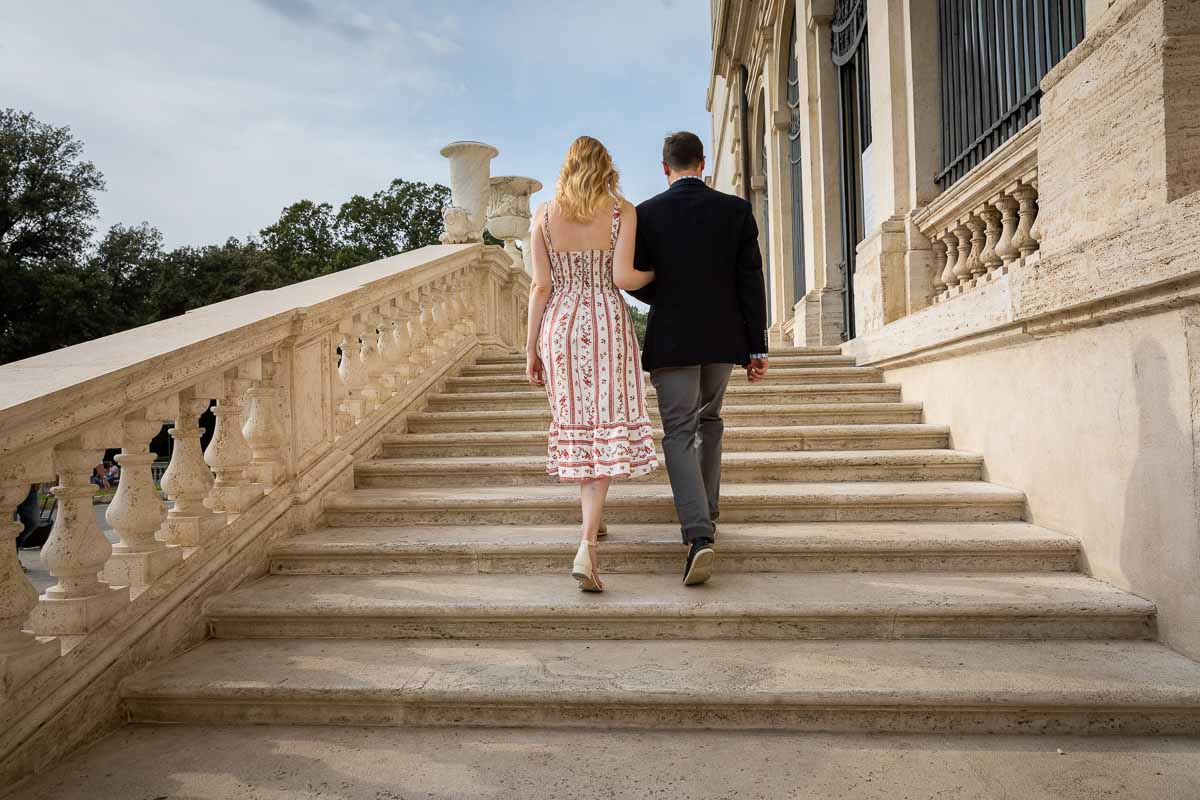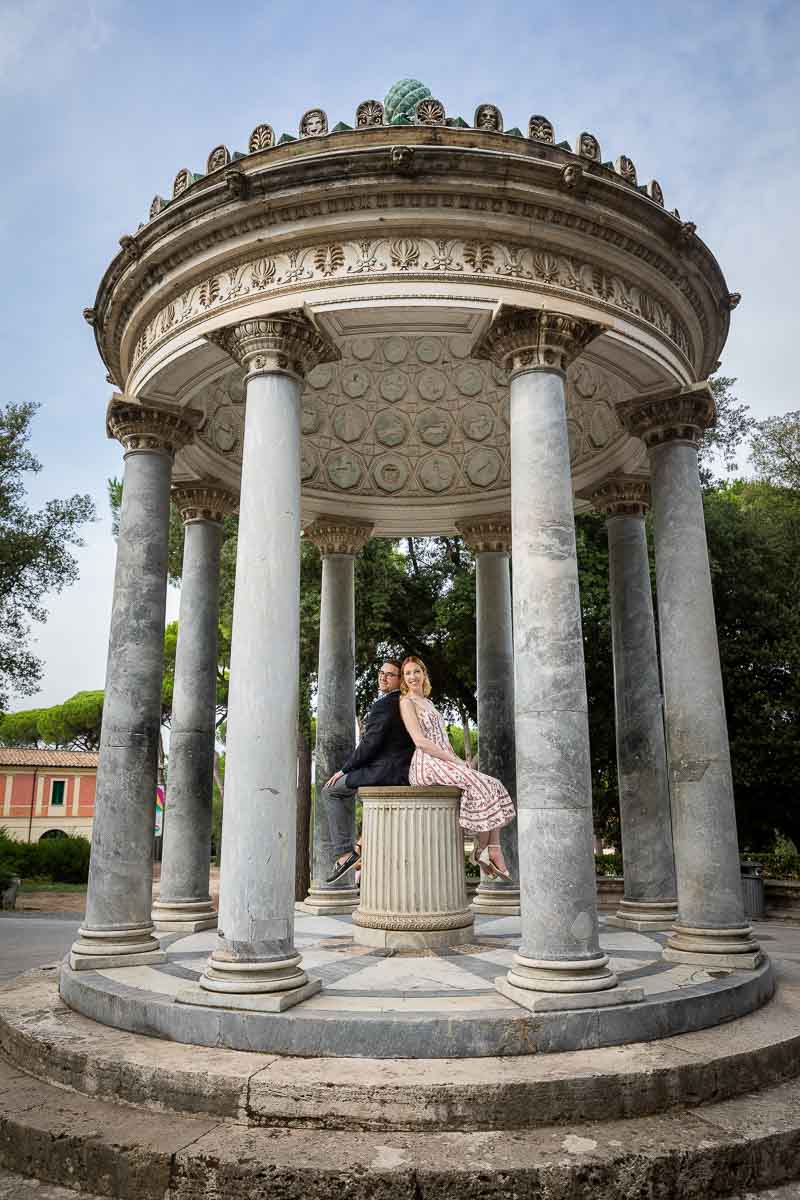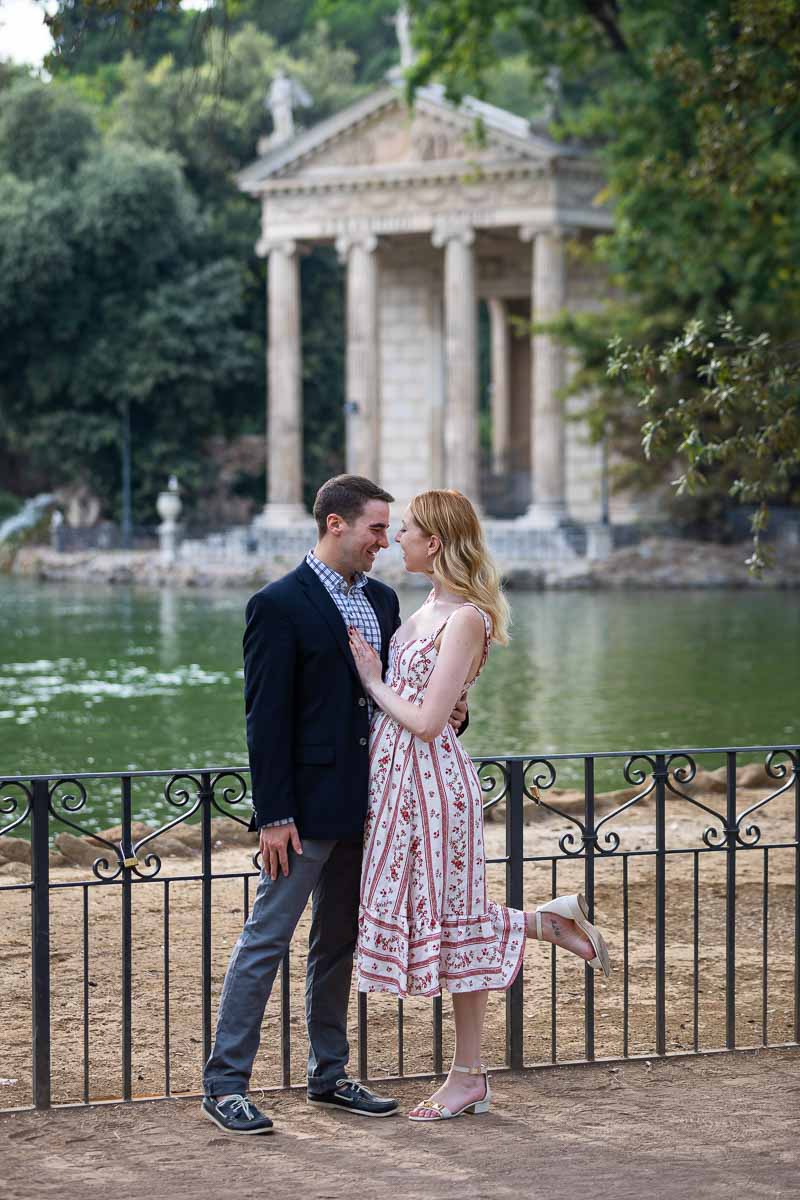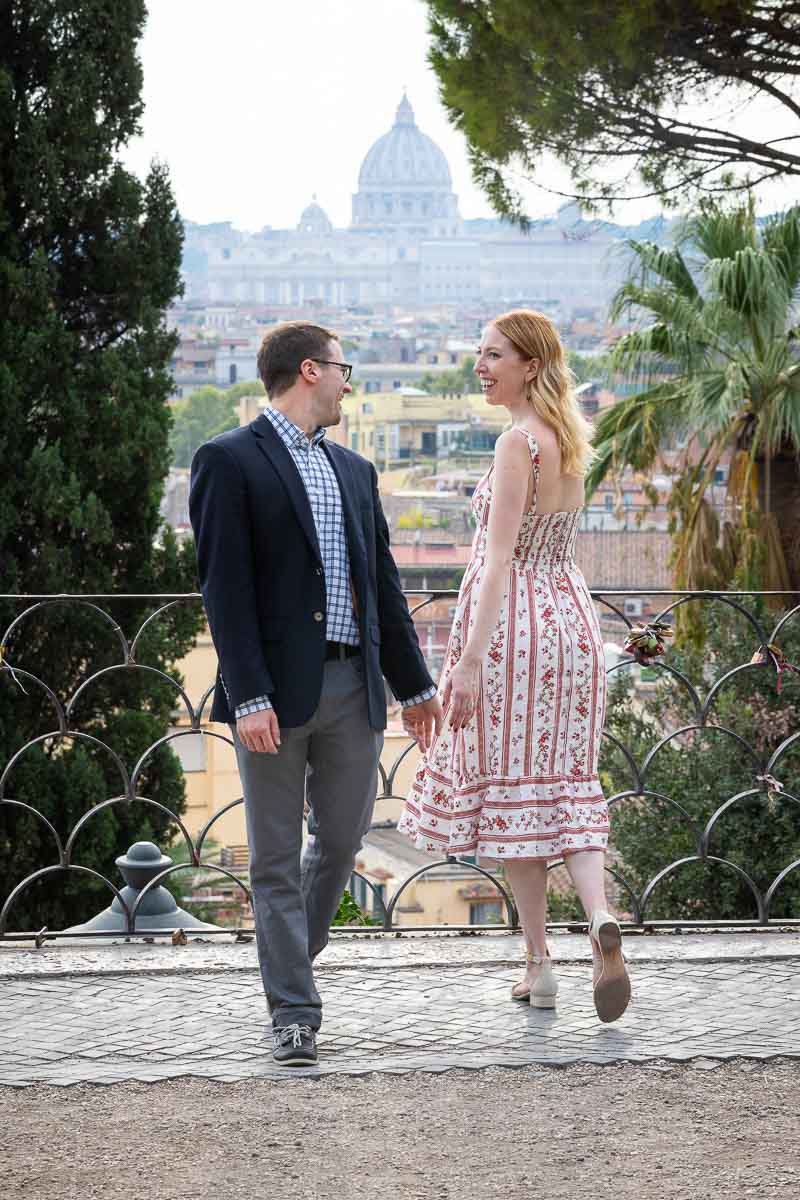 The Roman Colosseum
Reaching the Coliseum turned out not to be so straight forward as we encountered quite a bit of traffic. Even when using a chauffeur car service with driver which is allowed to used privileged lanes. We were nonetheless able to capture some really nice pictures. Starting with some more artistic silhouette shots with the large iconic landmark in the frame. Then moving to some final portrait taken by the hillside to conclude the photo shoot!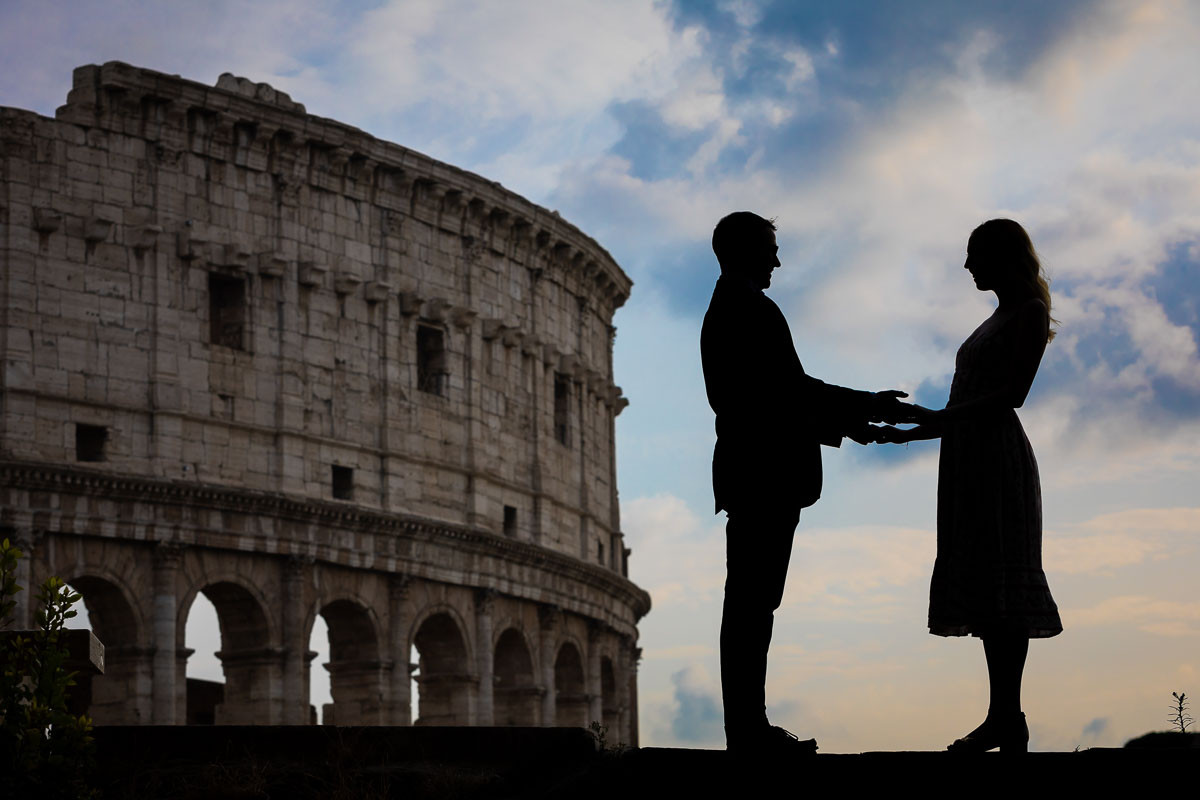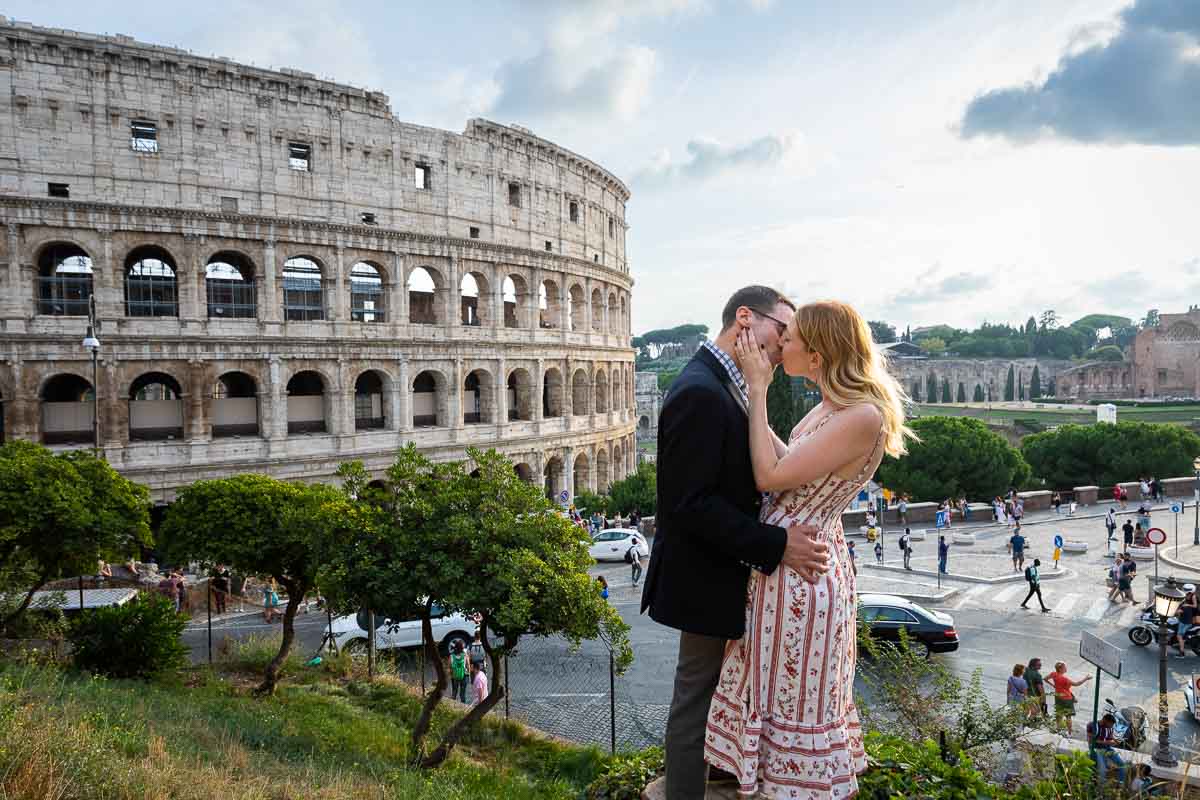 Time of the year: September
Time of day: Afternoon
Duration: 2 hr photo session with car service
Location: Villa Borghese | Pincio | Coliseum
Curated imagery by the Andrea Matone photography studio
Start here to learn more about our photo sessions. Click here for prices and bookings
Out latest photo shoots taken from the Blog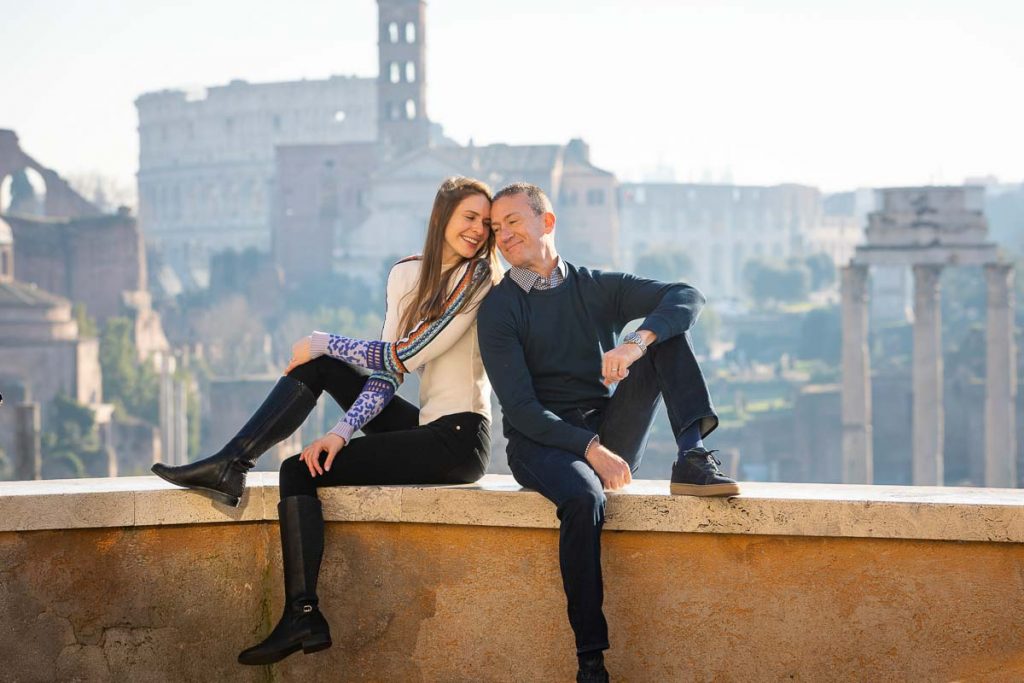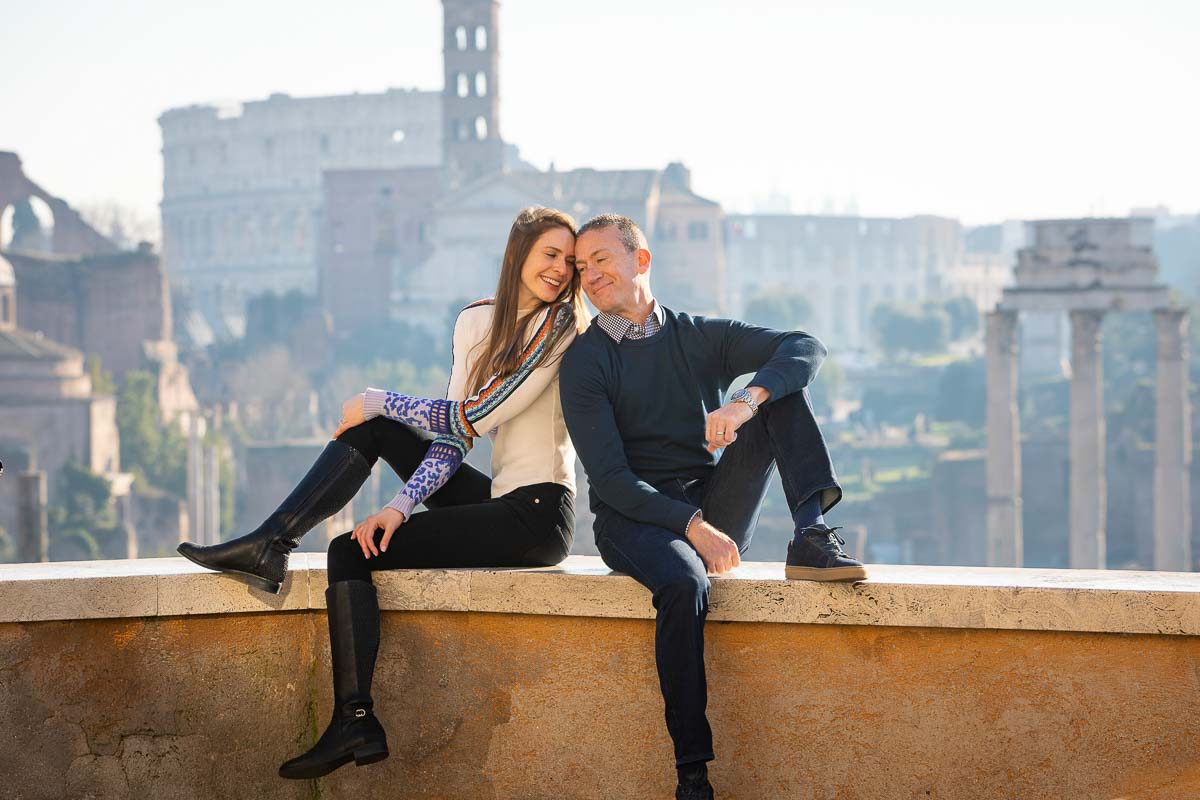 Walking around the Eternal city taking unique and creative honeymoon photos
Read More
Summary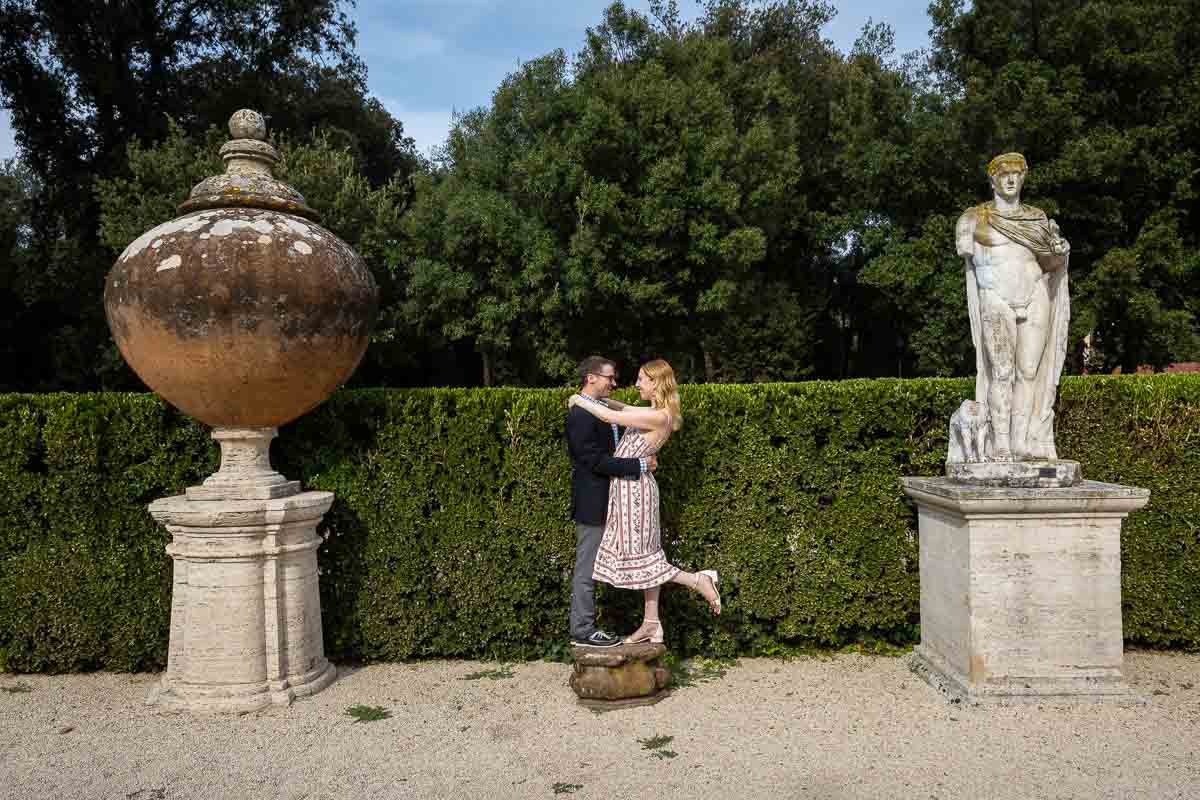 Article Name
Couple Engagement session
Description
Engaged in Rome PhotoShoot. A Beautiful and Romantic Couple Photography session in Italy. Taking pictures from the Borghese park to the Pincio terrace. Then taking a car to the Roman Colosseum
Author
Publisher
Publisher Logo