Taking pictures in Rome
---
Spanish steps
What a unique photography session in Rome this was! Starting in the early AM and meeting directly in Piazza di Spagna. Where it was still dark out and nobody was truly around! As we were walking towards Piazza di Spagna. We noticed an interesting doorway to use as background. Lit by two side light poles. Giving it the perfect photography lighting setup! So we took our initial portraits there.
Starting the photoshoot in Rome soon after at the bottom of the Spanish steps. Right in front of the magnificent staircase with church Trinità dei Monti on top. The lighting in Via Condotti in this case provided to light the scene! Then we moved up the stairs to reach the different plateaus. Taking some interesting pictures playing with the different geometries that the staircase creates if you look at it sideways! Then we found this great spot that was also well lit to pose for some final portrait pictures in this location. With the car waiting for us on top of the steps to take us to the next photoshoot location.
Trevi fountain
Which was the magnificent Trevi fountain. As beautiful as ever. With not so many people around. So we had to include it in our photoshoot in consideration of the time and the beauty of the location! Arriving was easy because there was no traffic at all. With the streets still deserted. So we were able to quickly get all the shots we needed in a short amount of time!
The Roman Colosseum
We reached the Colosseum as the sun started to rise but with the landmark lighting still on. And the sky starting to color itself in blue light! A unique color combination which we were able to document with nice couple portraits! First down below the Colosseum and later up in this small park which has a really nice view of the whole monument from a side hill.
Pincio Park terrace
Our next stop was the beautiful skyline view of the city of Roe from the Pincian hill. Taking some nice photographs on the main terrace with the metal railing all to ourselves. So we also included pictures on the other terrace made of marble. Including some nice snapshots underneath the large Mediterranean pine trees.
Via Margutta
Our last stop was Via Margutta. A street made famous by the film Roman Holiday with Audrey Hepburn and Gregory Peck. So we got dropped off on one end and we walked the street looking for some nice pictures to take. Finding some nice cobblestone alleyways to use as background with green ivy leaves in the far distance.
At this point the city started to wake up and the morning traffic was on the rise. So we ended the couple photo shoot in a very atypical bar. Made inside what it seemed to be a sculptor's laboratory!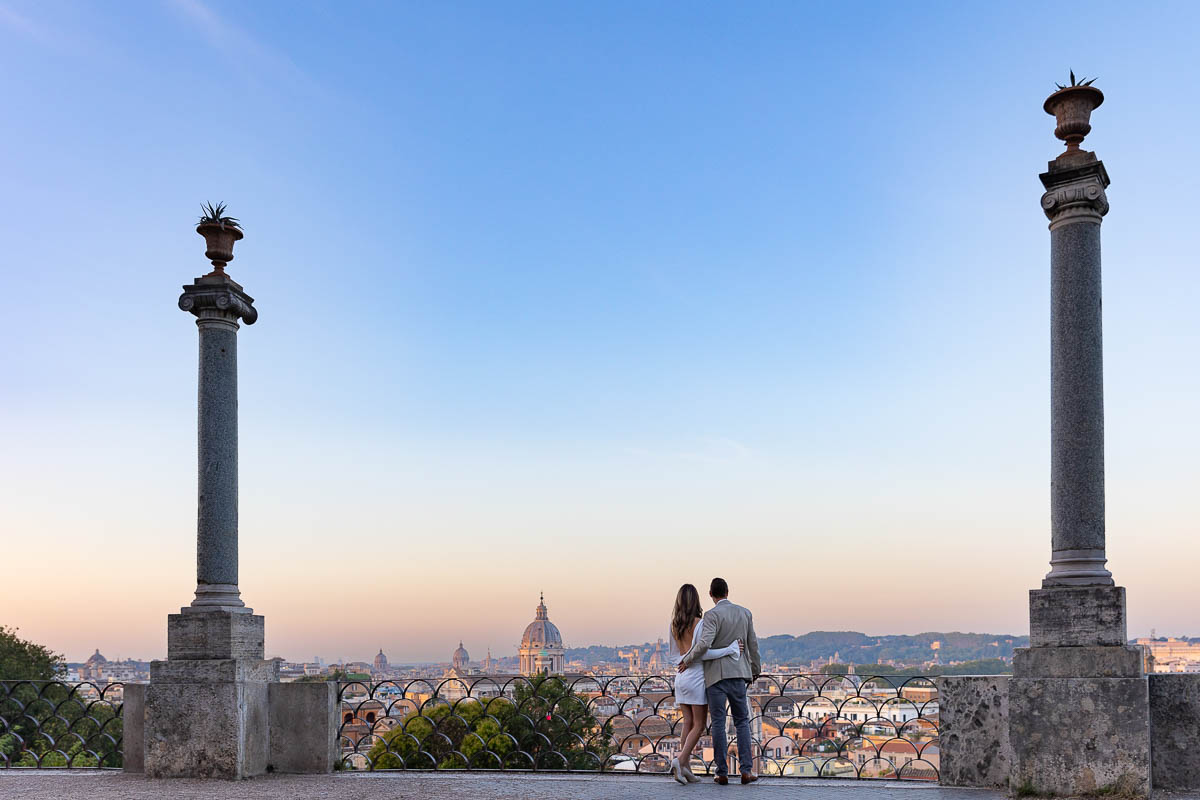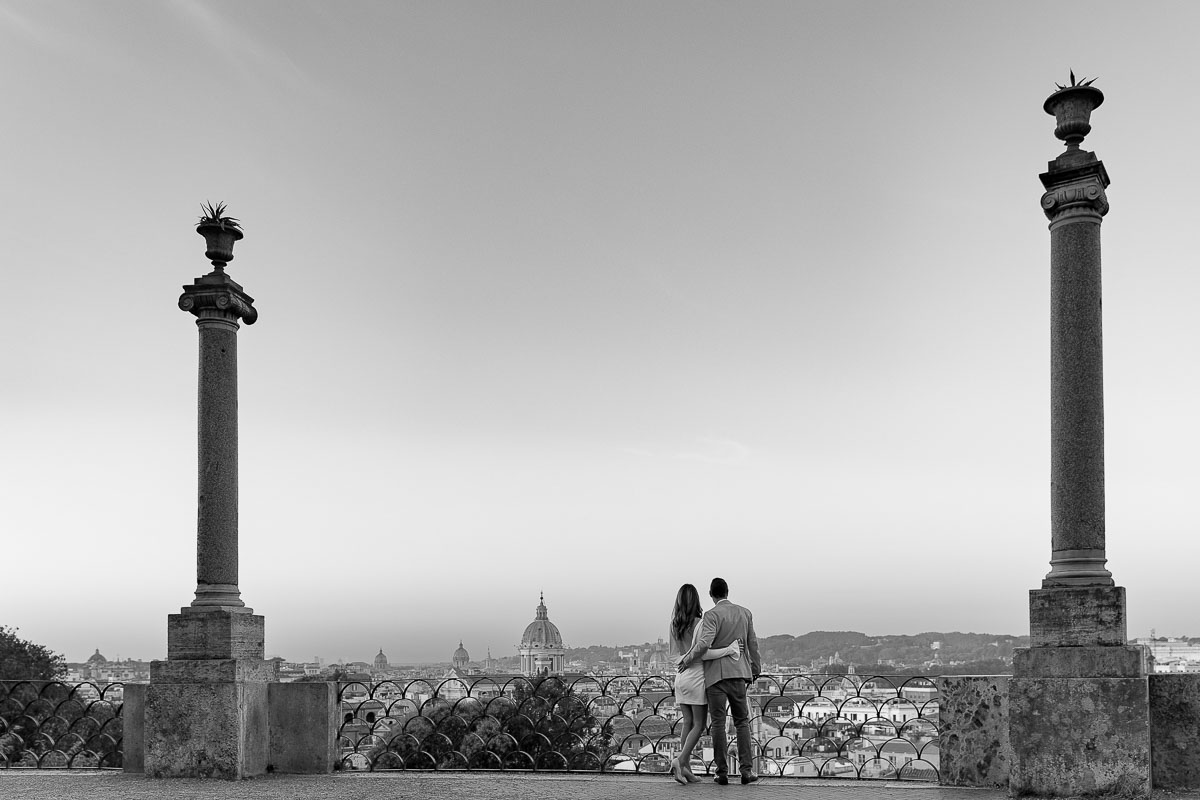 Out latest photo shoots taken from the Blog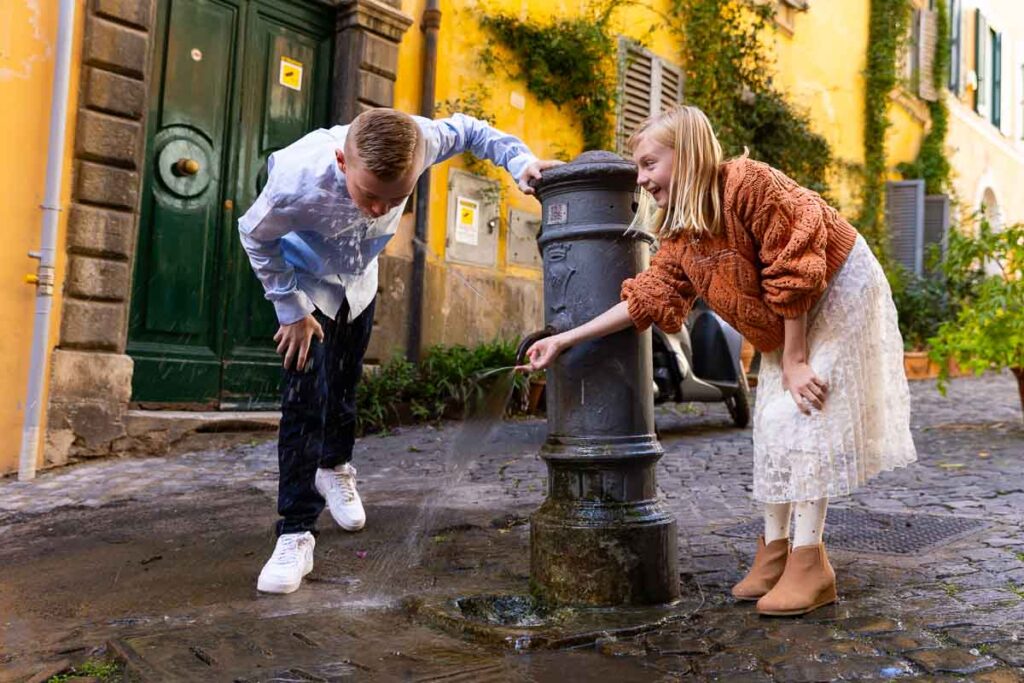 Rome family photo session at the Colosseum! Including some typical roman streets found in the surroundings
Read More
Summary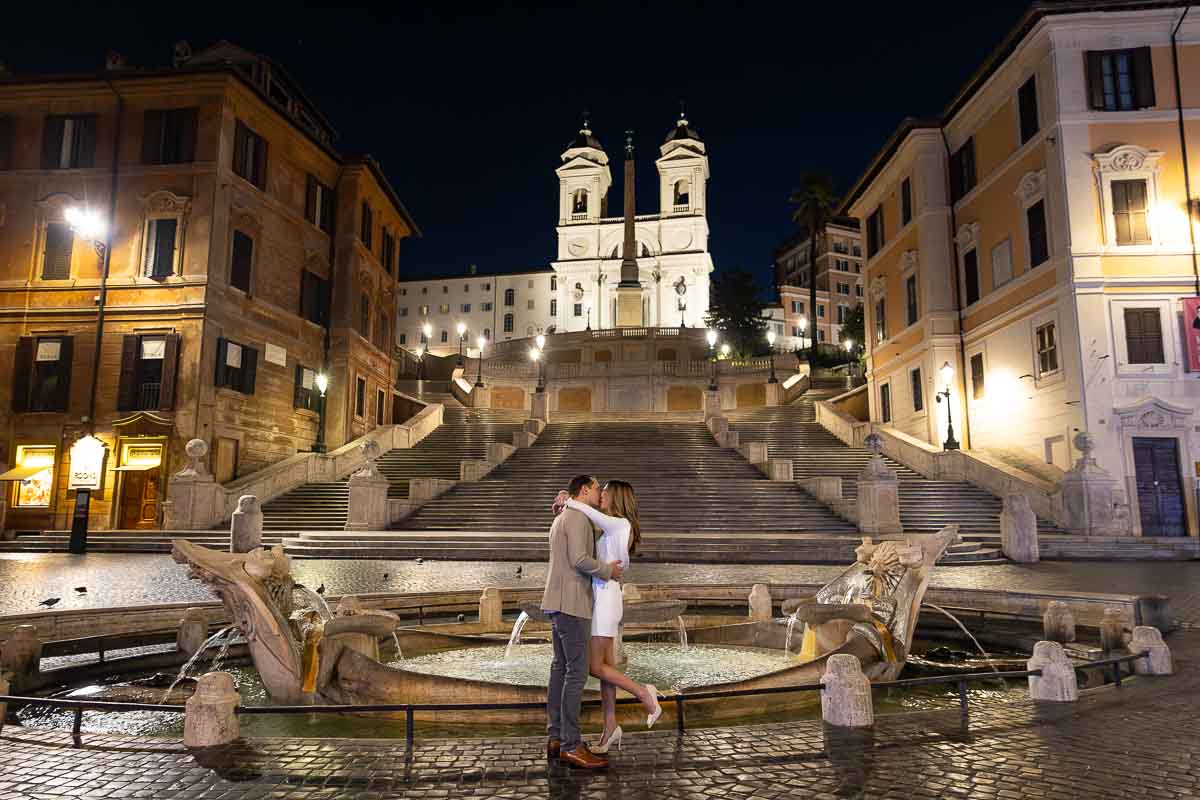 Article Name
Couple in Rome PhotoShoot
Description
A Unique and Creative couple photoshoot in Rome in the very early AM
Author
Publisher
Publisher Logo